Step: 1/5
Thoroughly wash the potatoes and slice, leaving the skins on. Place in a bowl of cold water.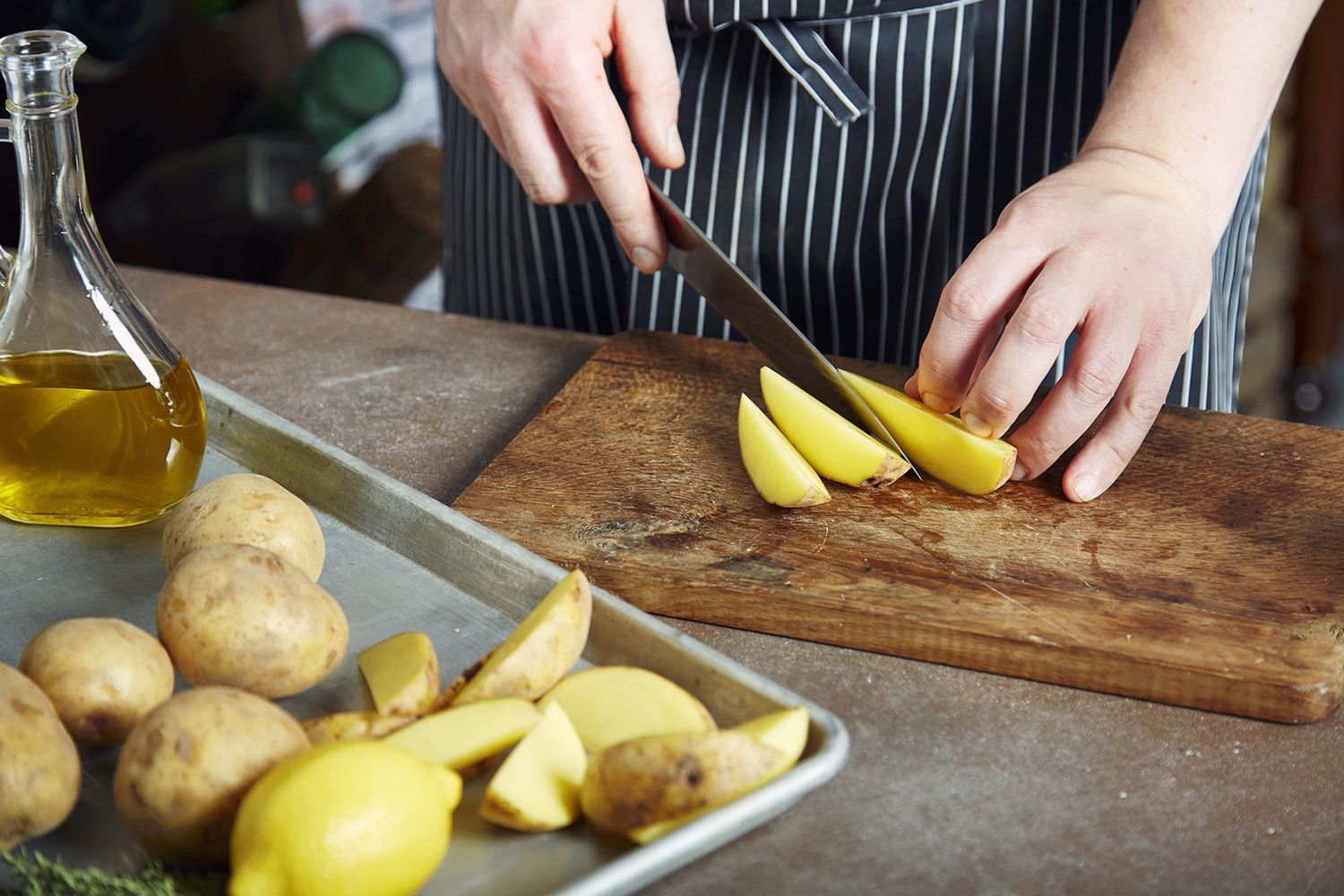 Step: 2/5
Crumble the feta into a bowl. Wash the thyme, shake dry, pick off the leaves and add to the feta.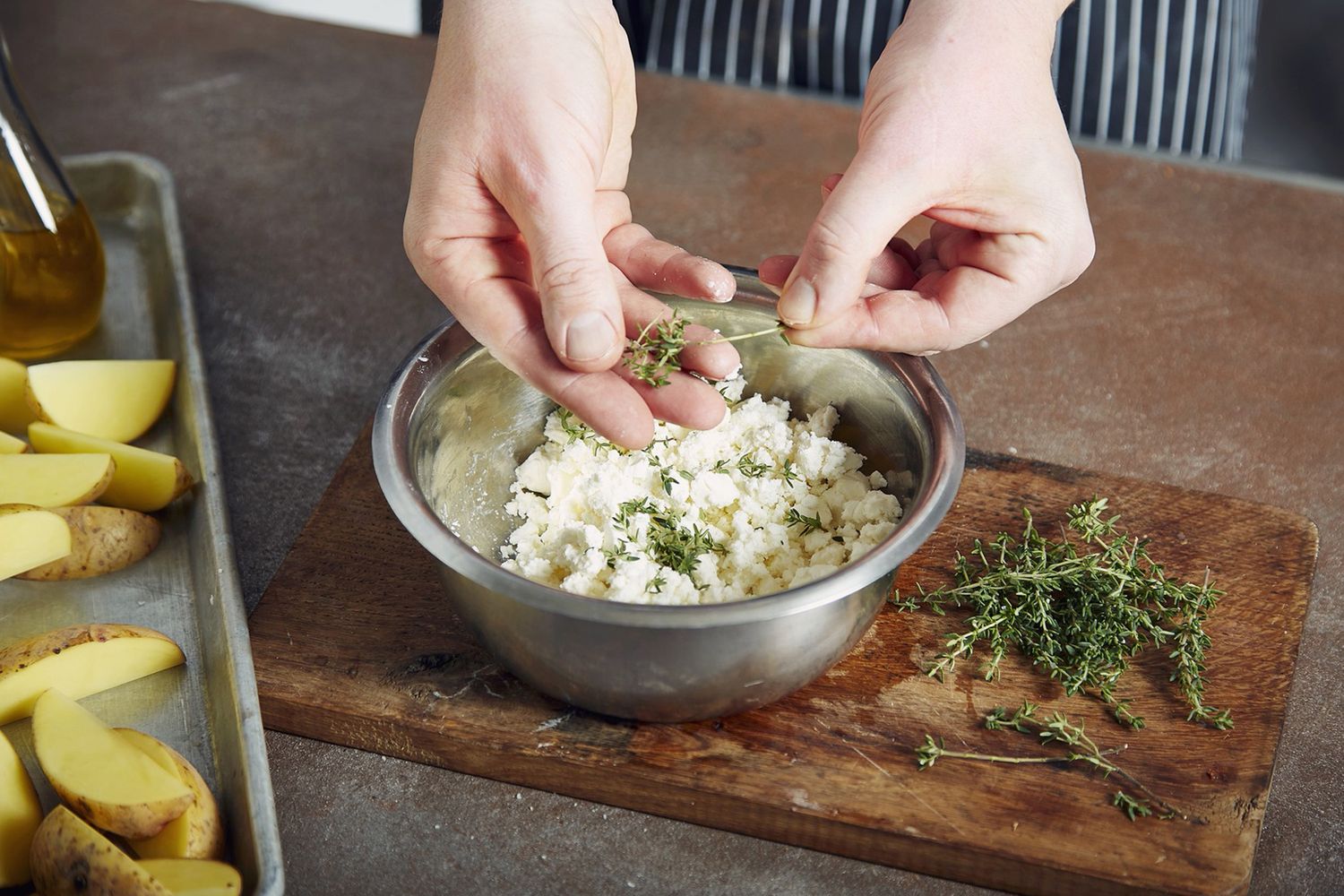 Step: 3/5
Grate the lemon zest and add to the feta.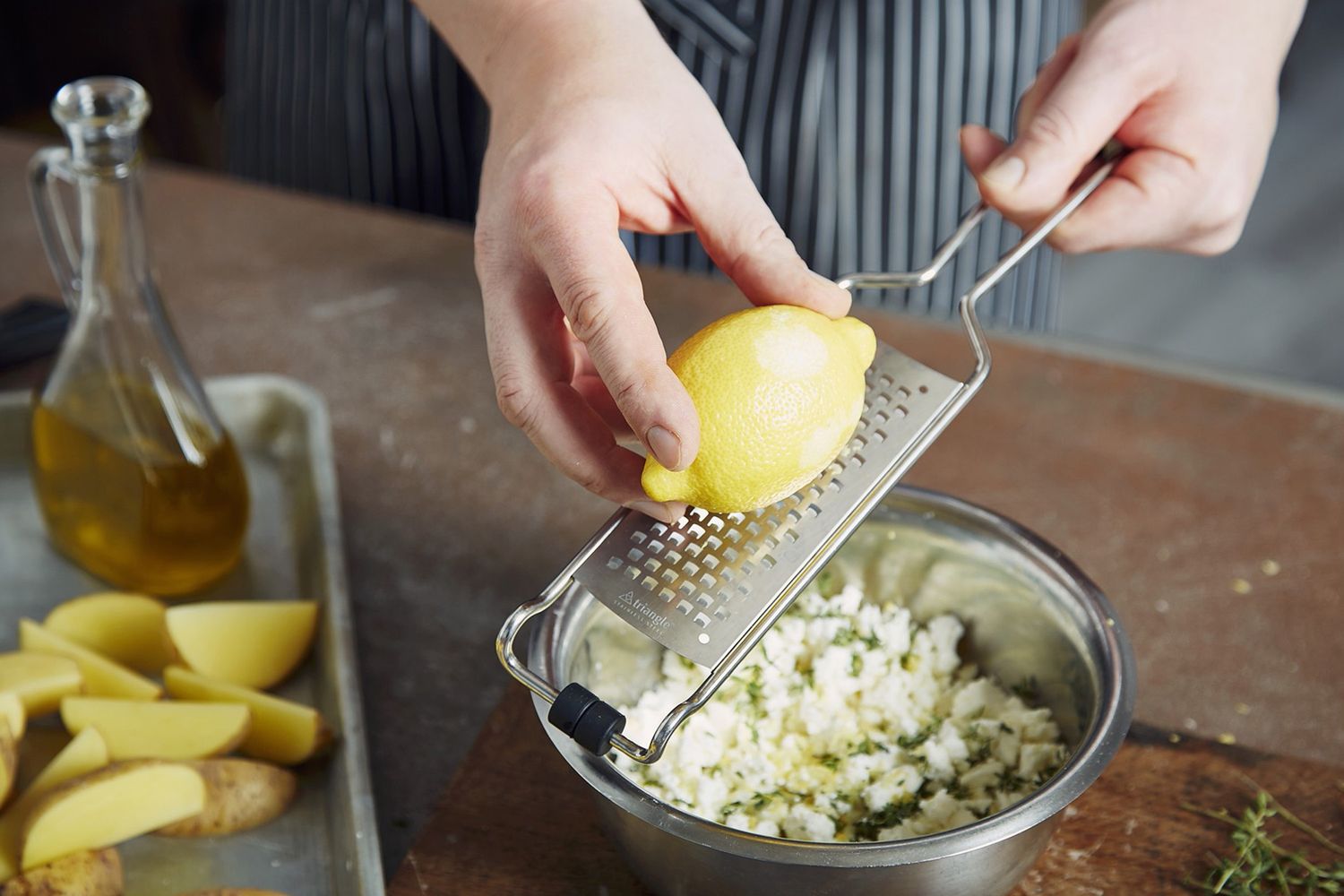 Step: 4/5
Season the feta mix with vinegar, olive oil, pepper and nutmeg to taste.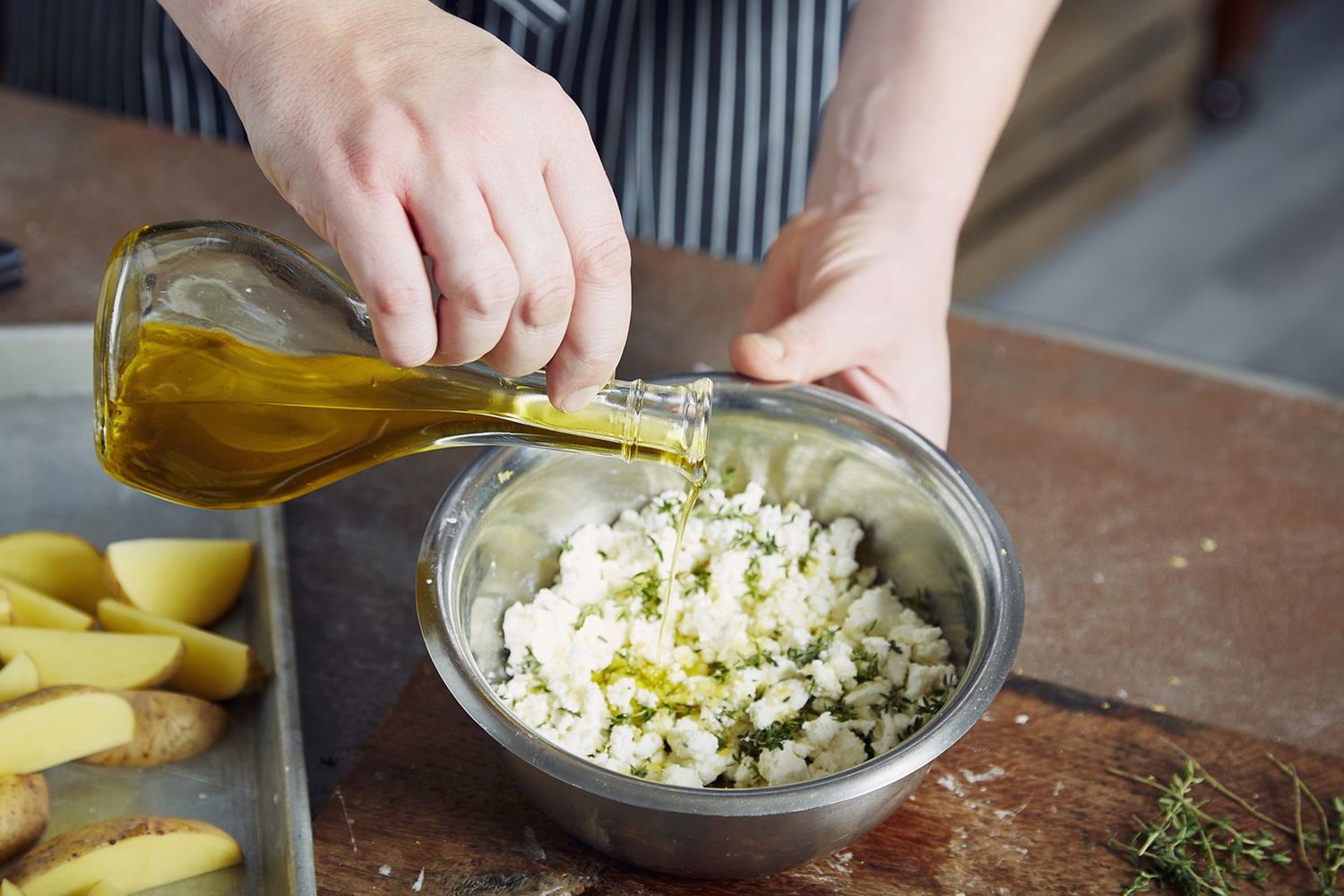 Step: 5/5
Heat a deep-fat fryer or deep pan half-filled with oil to 170°C. Remove the potato slices from the water, pat dry and fry in batches for 3 minutes in the hot oil. Remove, allow to cool then refry until golden brown. Drain, season with salt and serve with the marinated feta.