Step: 1/4
For the falafel, strain the chickpeas in a sieve, rinse and drain well. Wash the herbs and shake dry.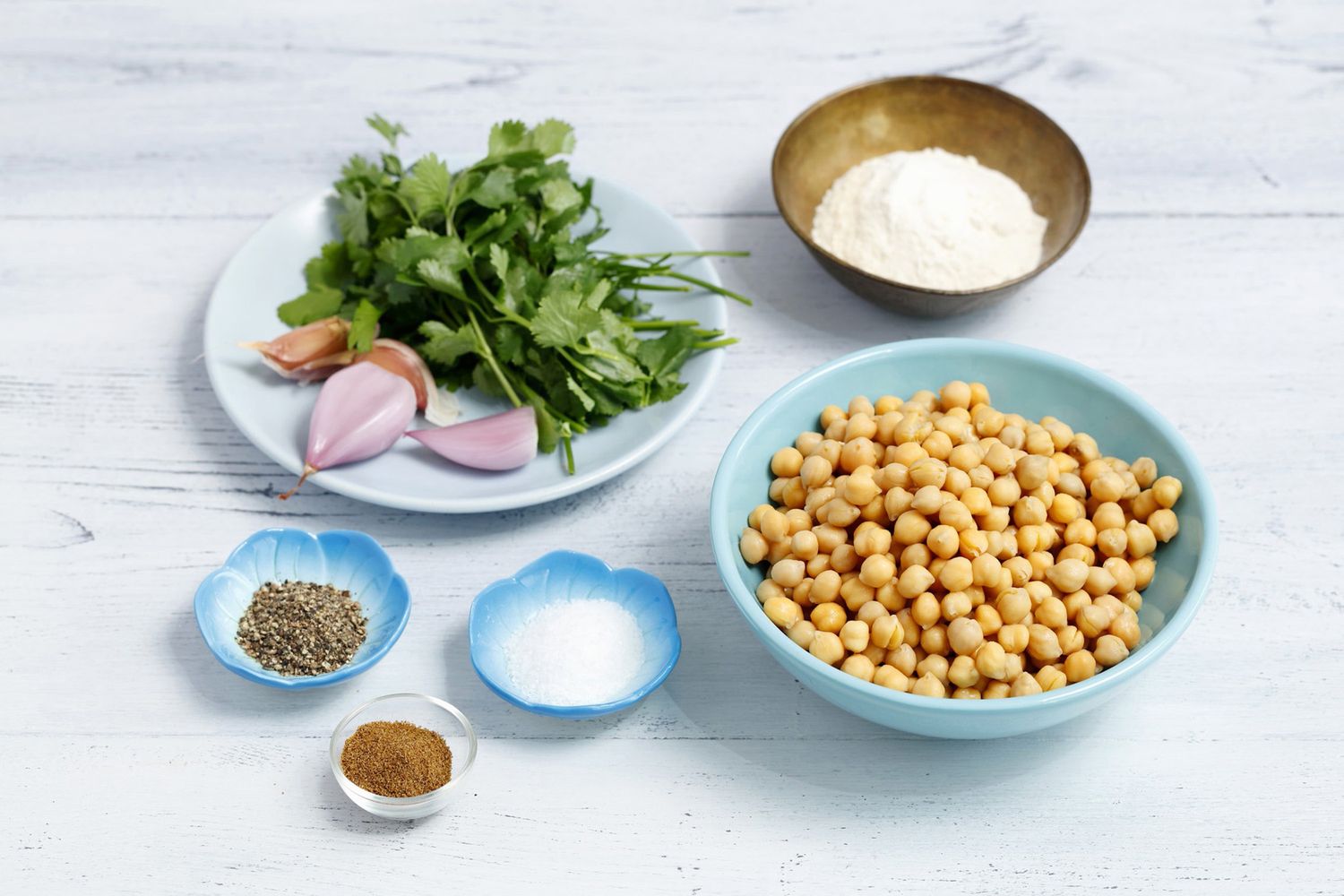 Step: 2/4
Place the chickpeas in the bowl of a mixer. Peel the shallot and garlic, chop roughly and add with salt, half of the pepper and cumin. Add the parsley and half the coriander leaves. Add the cornflour and blitz the chickpeas, adding some water if needed.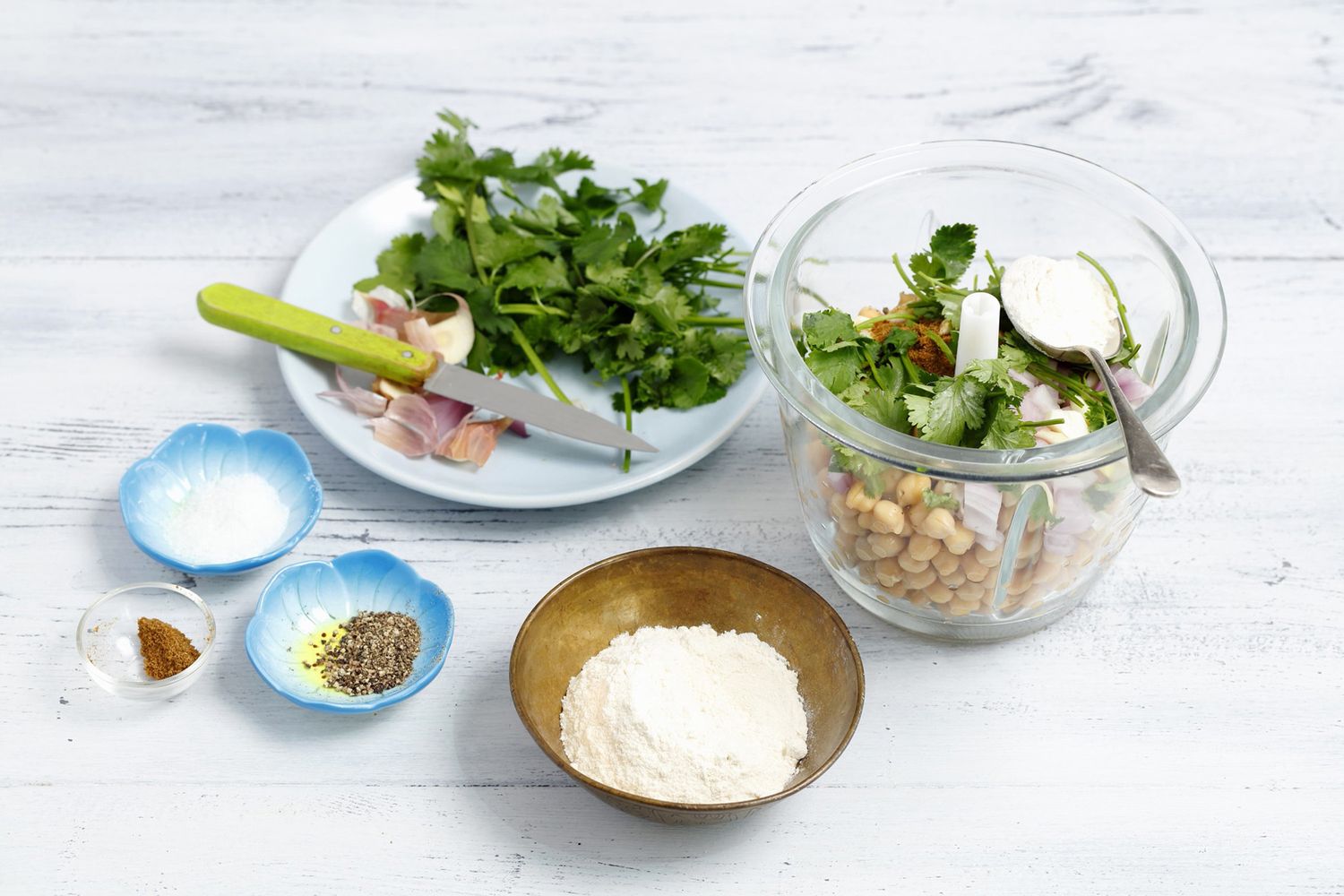 Step: 3/4
Add the remaining spices and season to taste. If necessary add some water or cornflour to reach the desired consistency.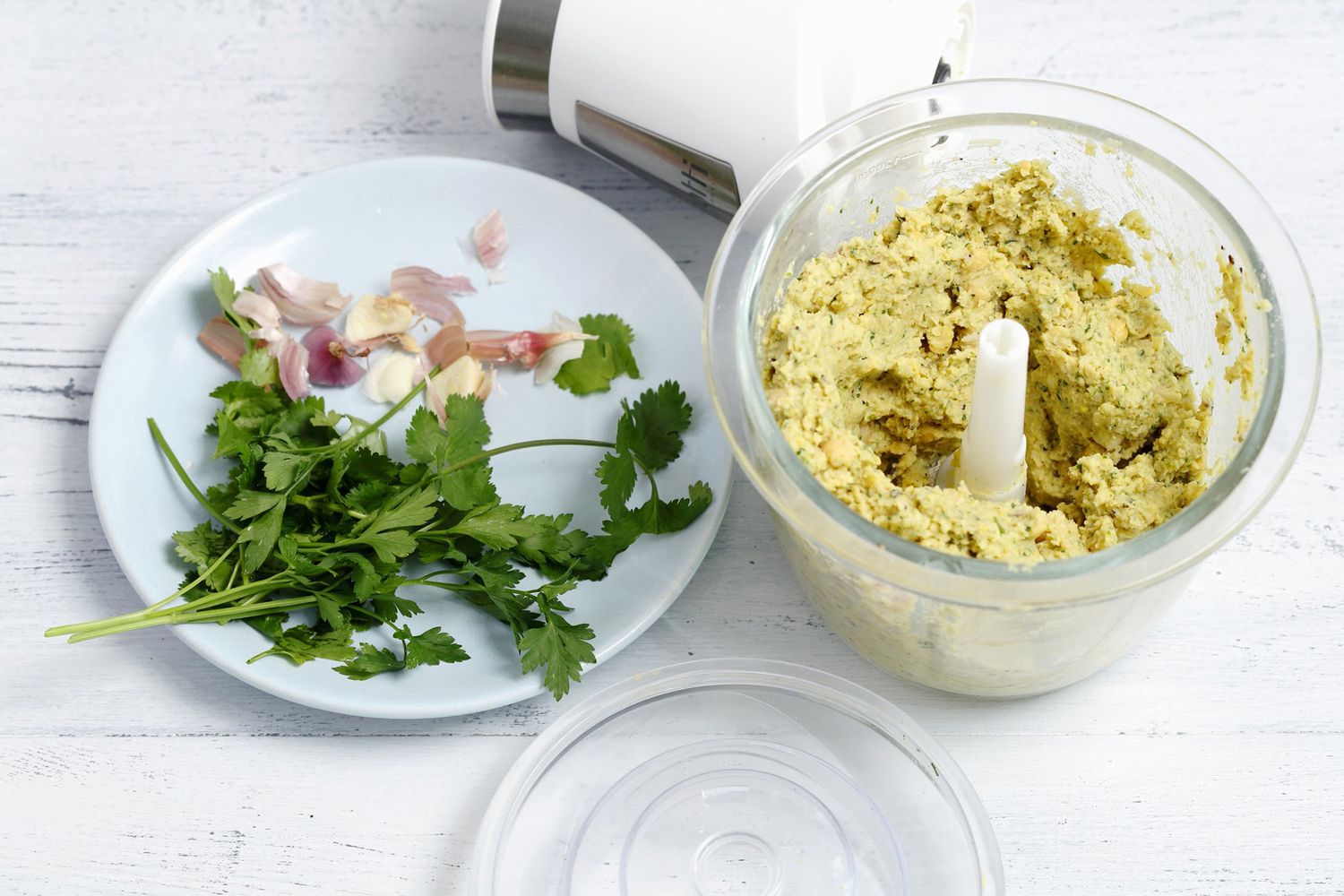 Step: 4/4
Place the flour on a plate. Shape the chickpea mixture into balls and turn in the flour to coat. In a saucepan, heat the oil for frying and fry the falafel in batches for 5-6 minutes, remove and drain briefly on kitchen paper. Pick off the remaining coriander leaves and chop roughly. Mix the yogurt with the lemon juice, salt and pepper until smooth and the ajvar. Pour into small bowls. Arrange the falafel on plates, sprinkle with roasted sesame seeds and coriander leaves and serve with flatbread and the yogurt dip.