Step: 1/12
Divide the chicken into eight pieces. Place them side by side in a flat dish.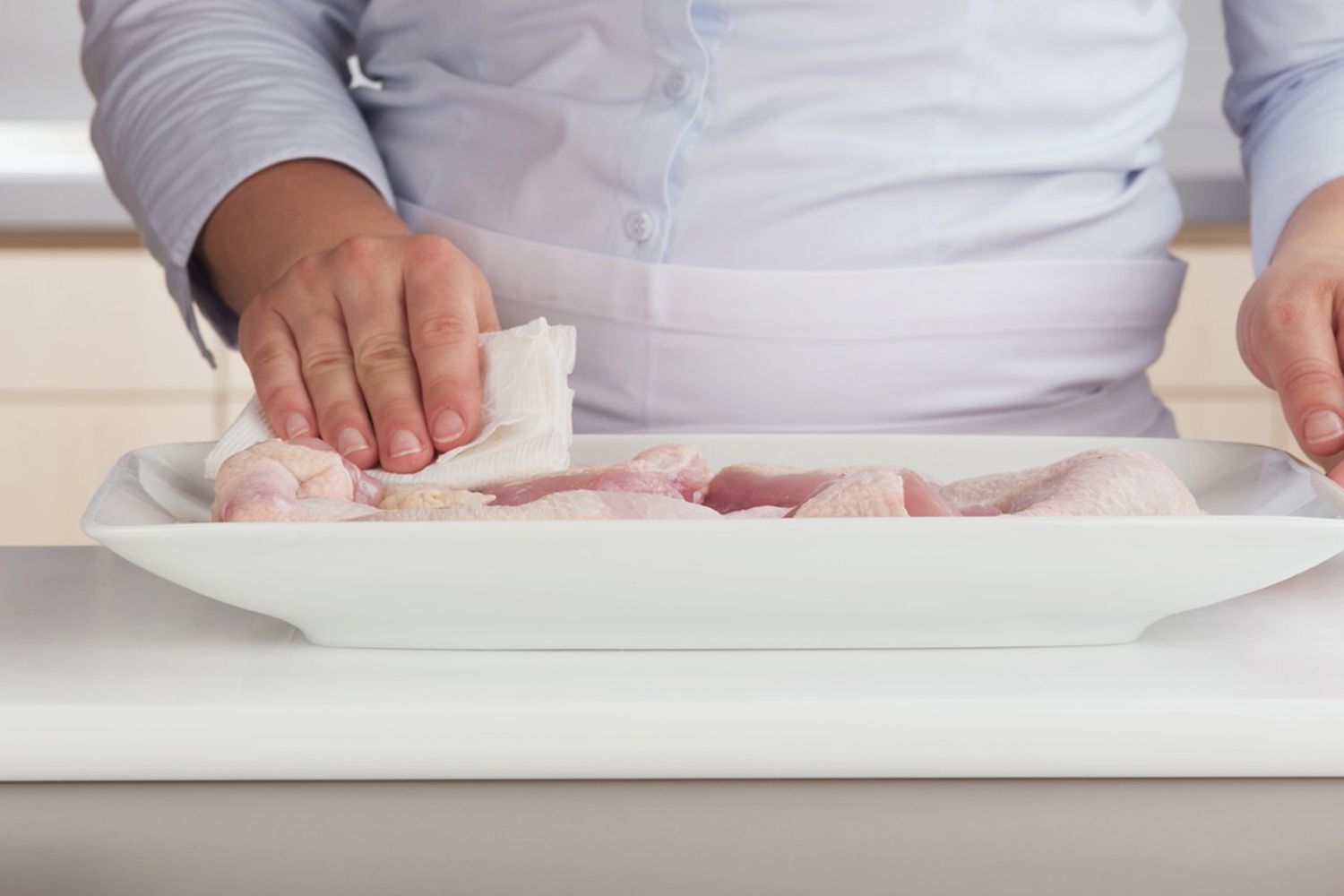 Step: 2/12
Peel and grate the ginger. Add to the yogurt.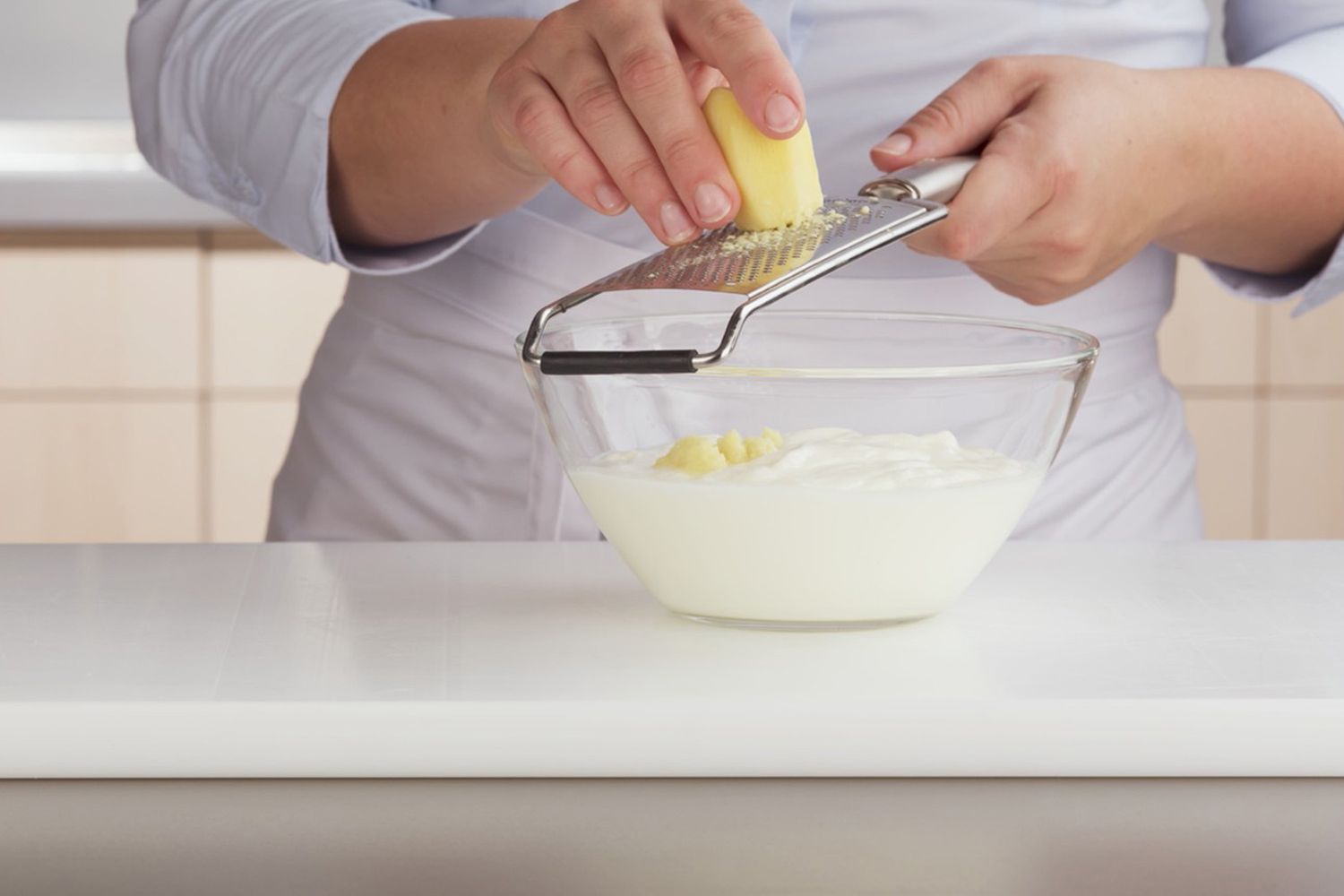 Step: 3/12
Squeeze the juice from the lime and stir in.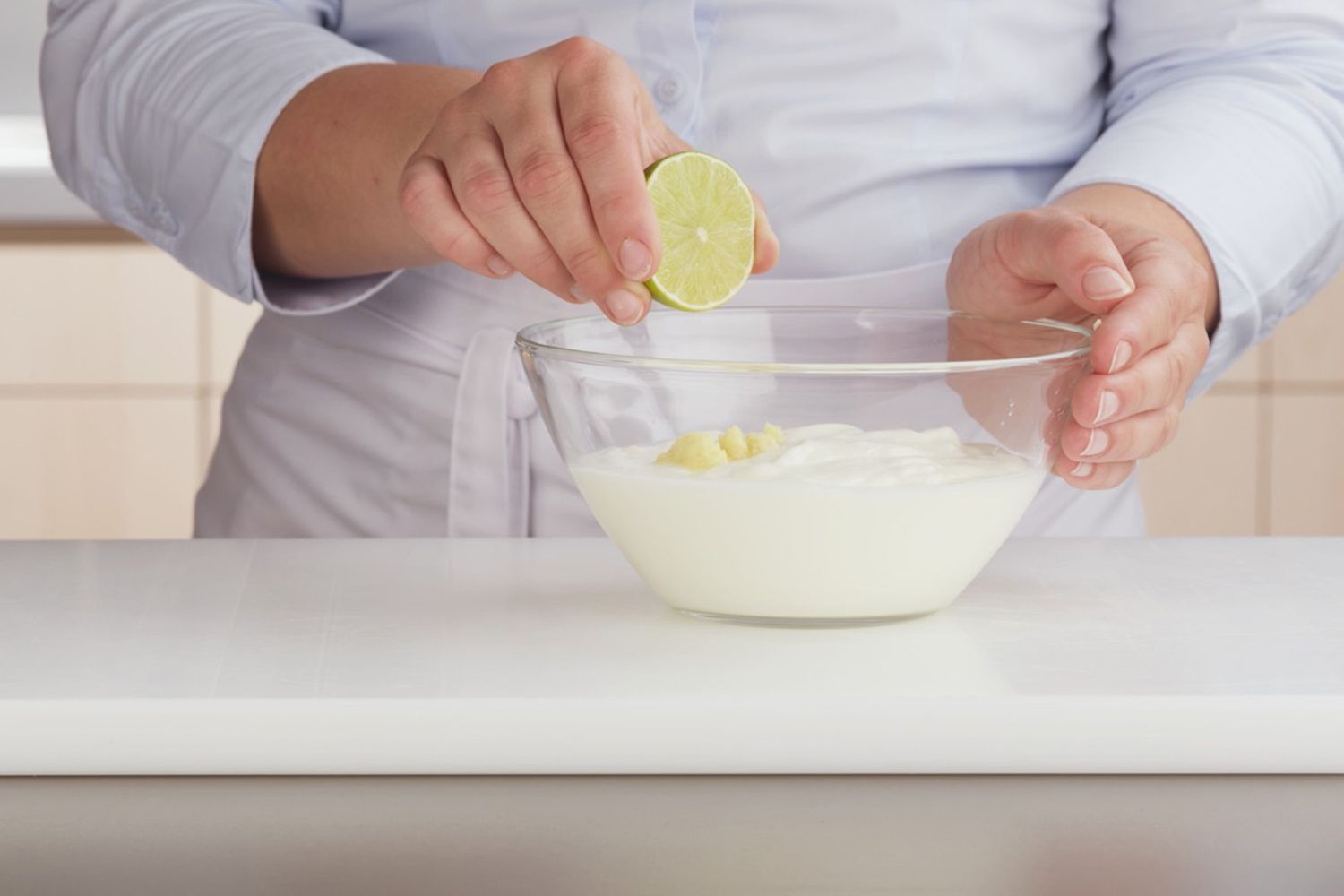 Step: 4/12
Peel and slice the garlic. Add to the yogurt with the chilli powder, turmeric, paprika, cumin and coriander.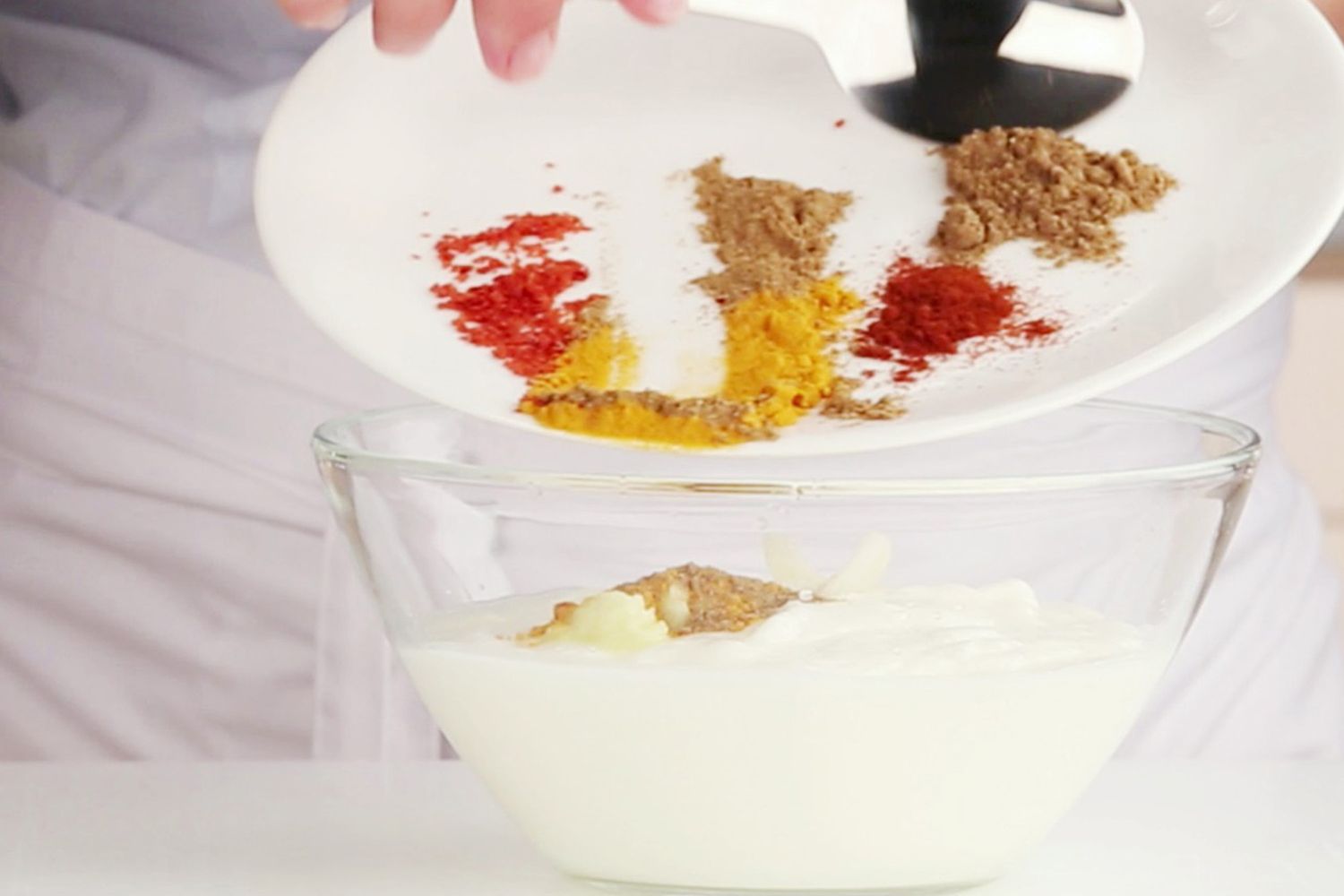 Step: 5/12
Add the sesame oil.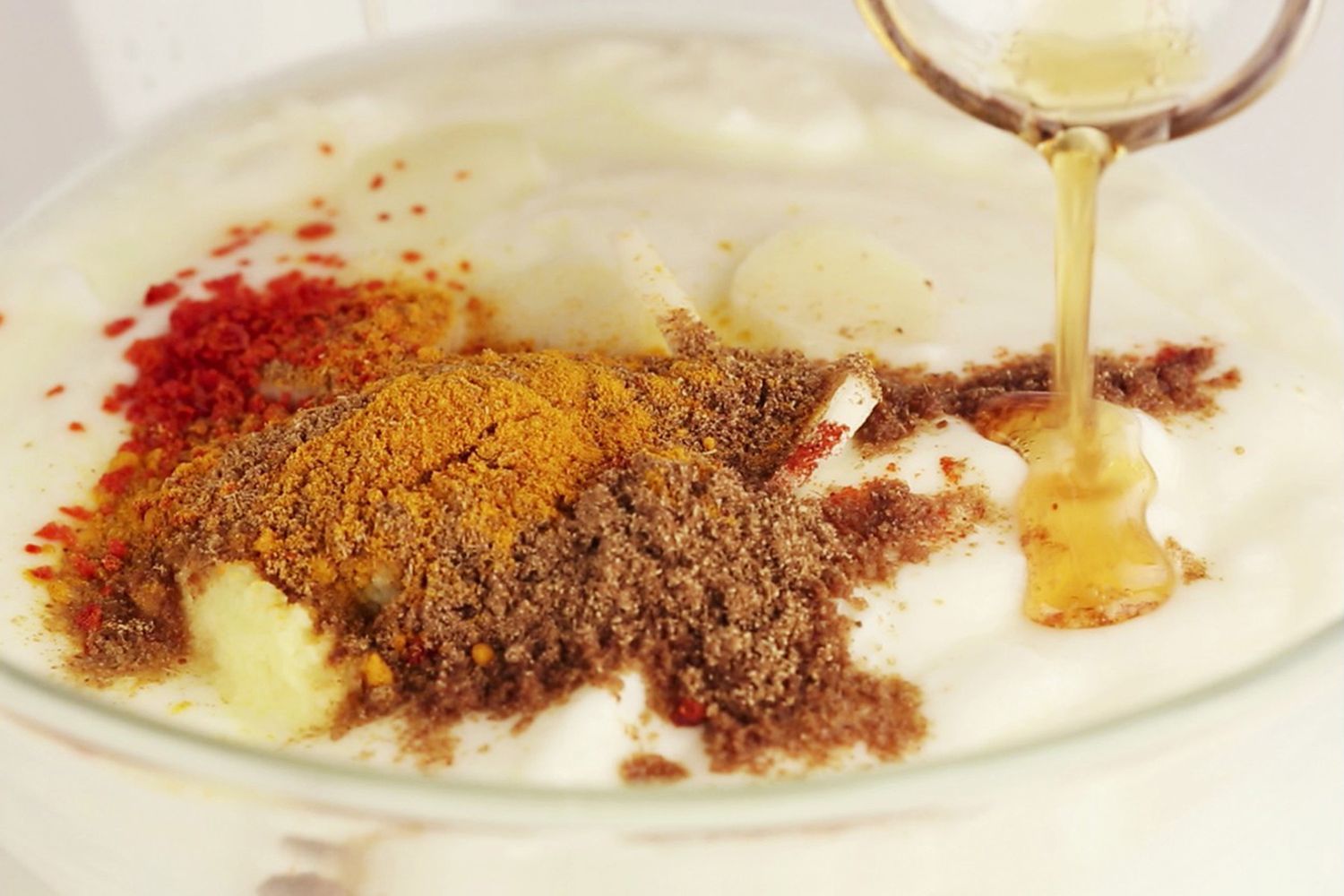 Step: 6/12
Mix everything well.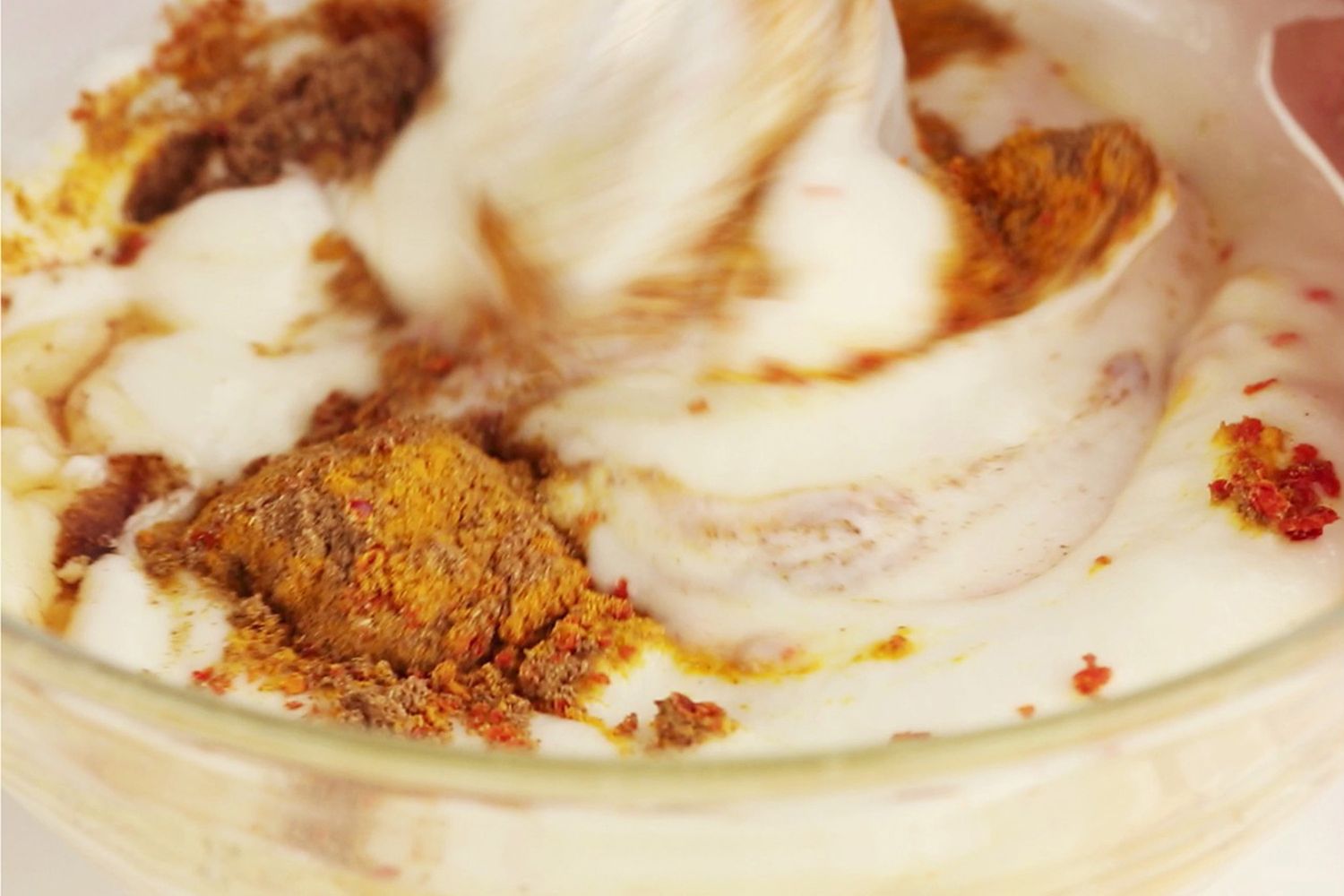 Step: 7/12
Spread the spiced yogurt generously over the chicken pieces. Cover and leave to marinate for at least 6 hours in the fridge.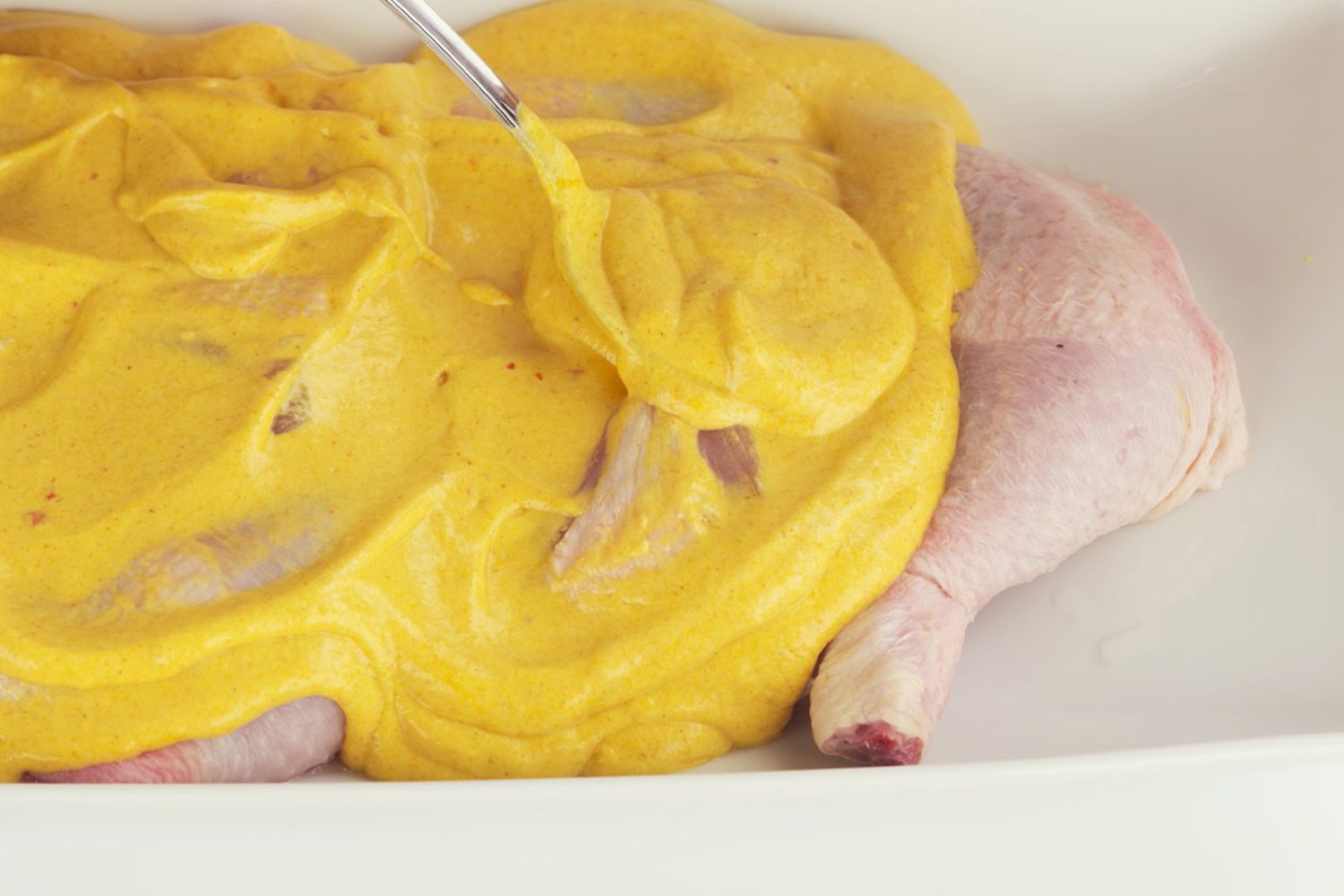 Step: 8/12
Preheat the oven to 180°C (160°C fan, gas 4). Remove the chicken pieces from the marinade, wipe off the excess marinade and place the chicken pieces in a baking tray. Cook in the oven for about 45 minutes. Turn occasionally and spread with some more yogurt.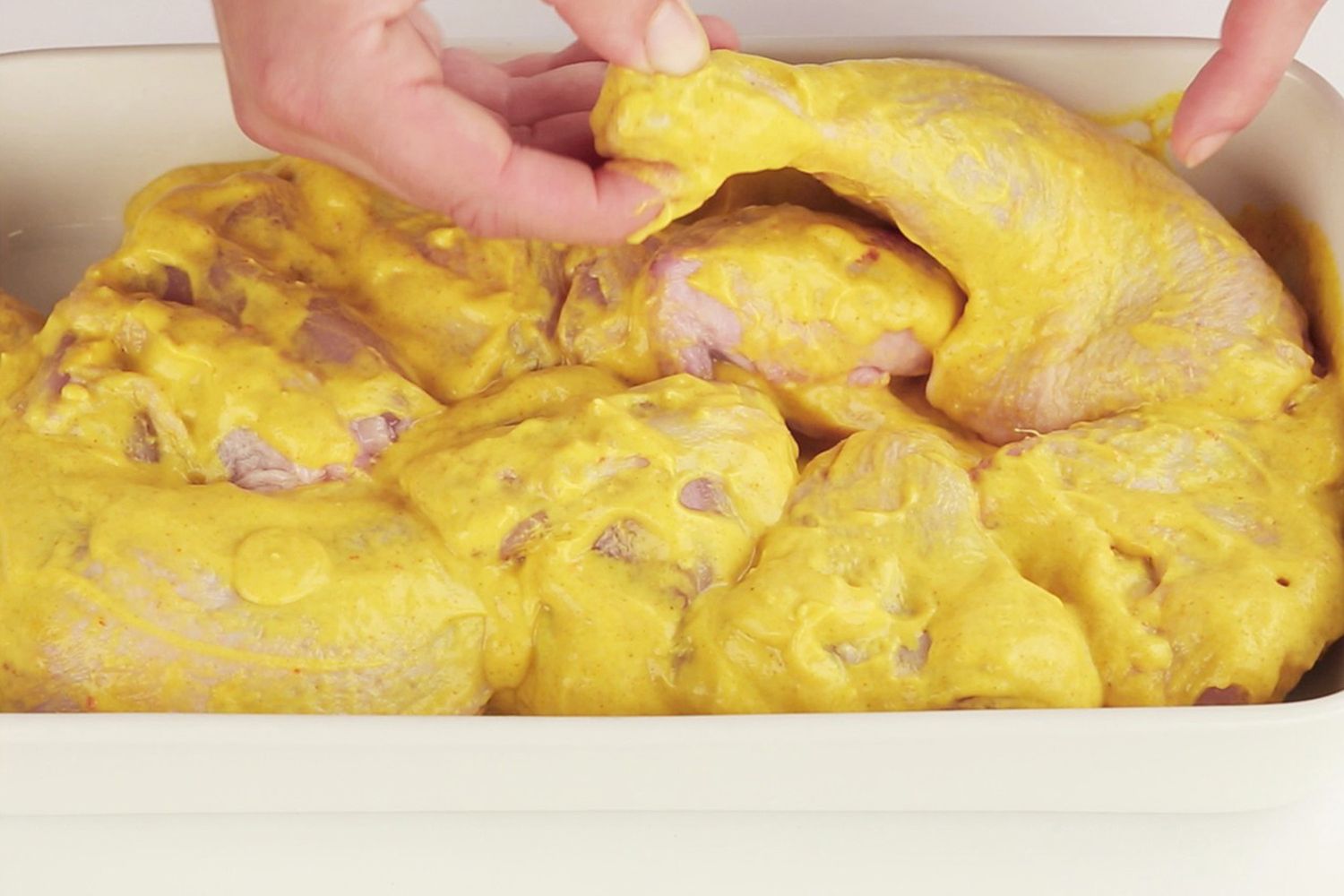 Step: 9/12
Just before serving, warm the remaining spiced yogurt in a pan and season with salt and pepper.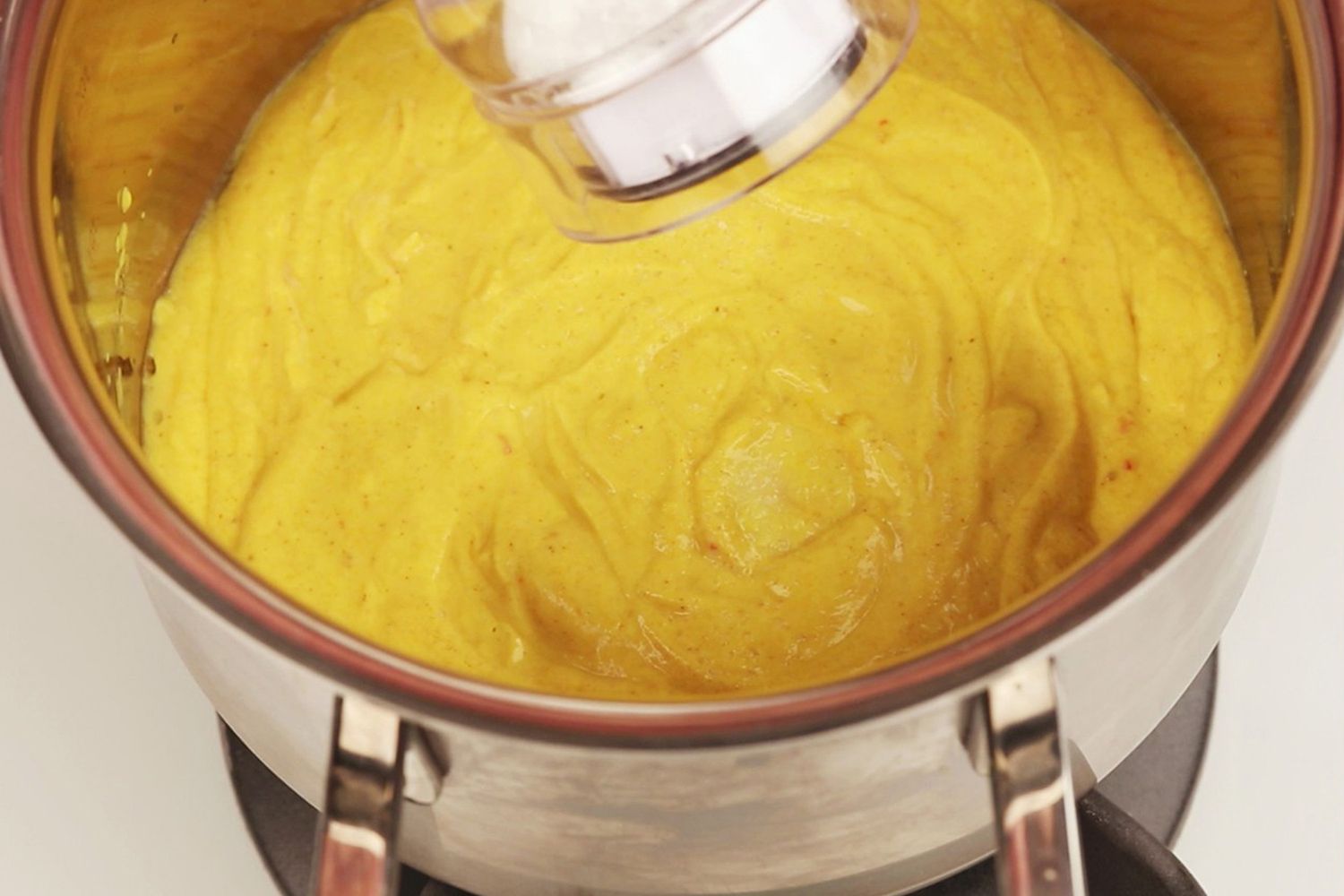 Step: 10/12
Season with pepper.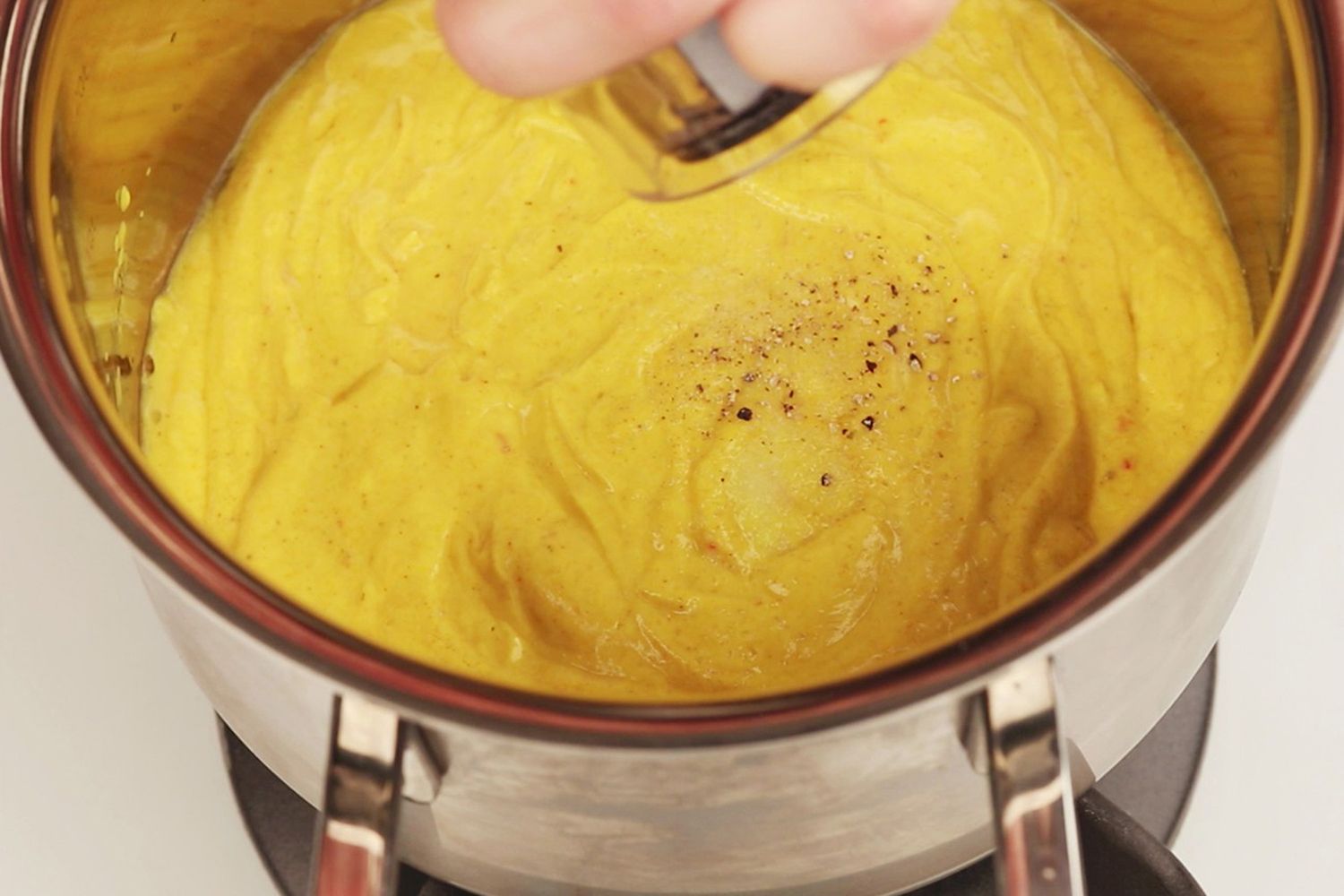 Step: 11/12
Add some water to reach the desired consistency, stir and taste.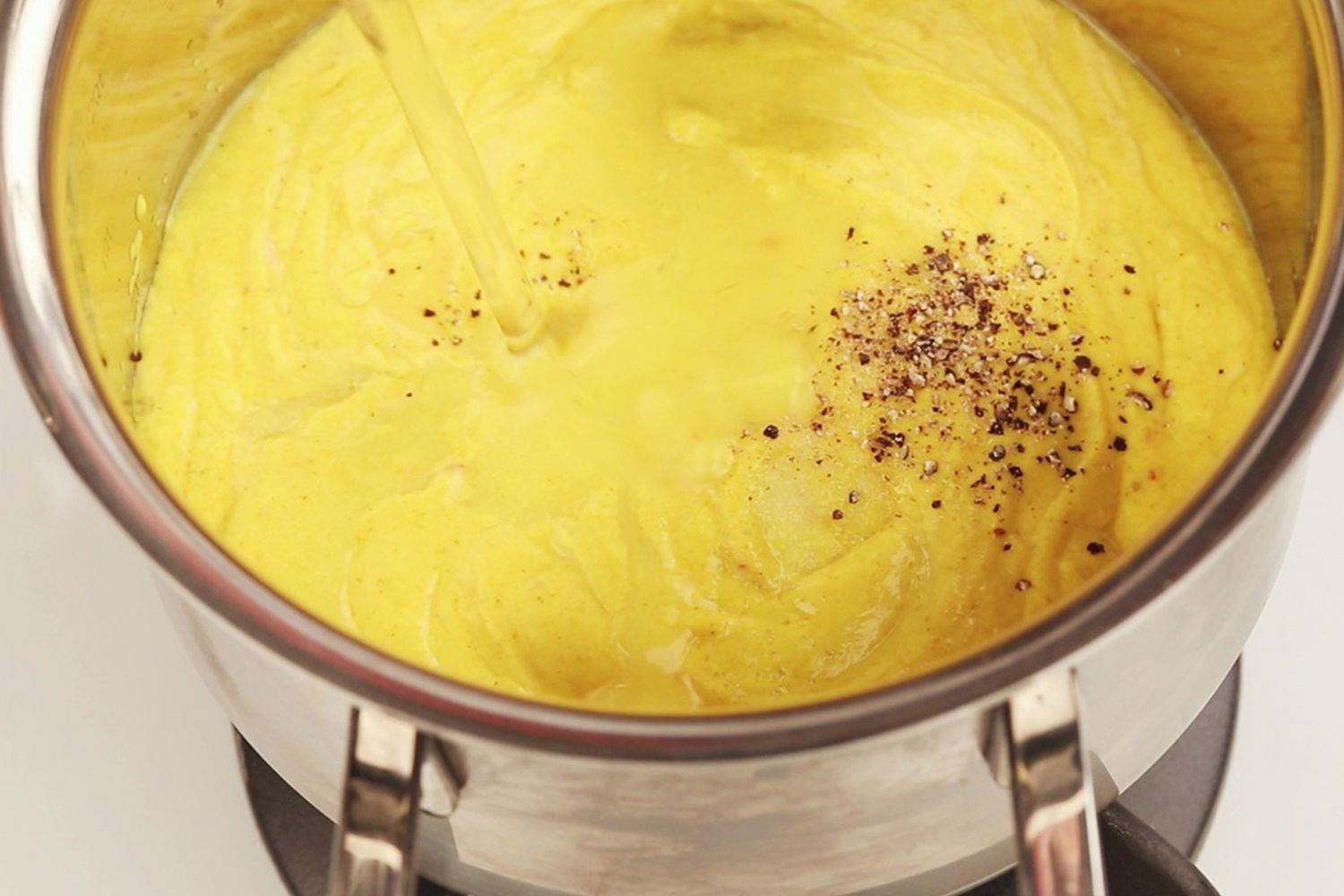 Step: 12/12
Pour the sauce over the chicken pieces, sprinkle with flaked almonds and serve.