Step: 1/10
In a bowl, mix the flour with the salt, pepper, ghee and 125ml water and knead to a fairly firm dough. Cover and leave to rest for 30 minutes. Divide into 40g portions and roll into balls. Roll out each dough ball on a floured surface to a round.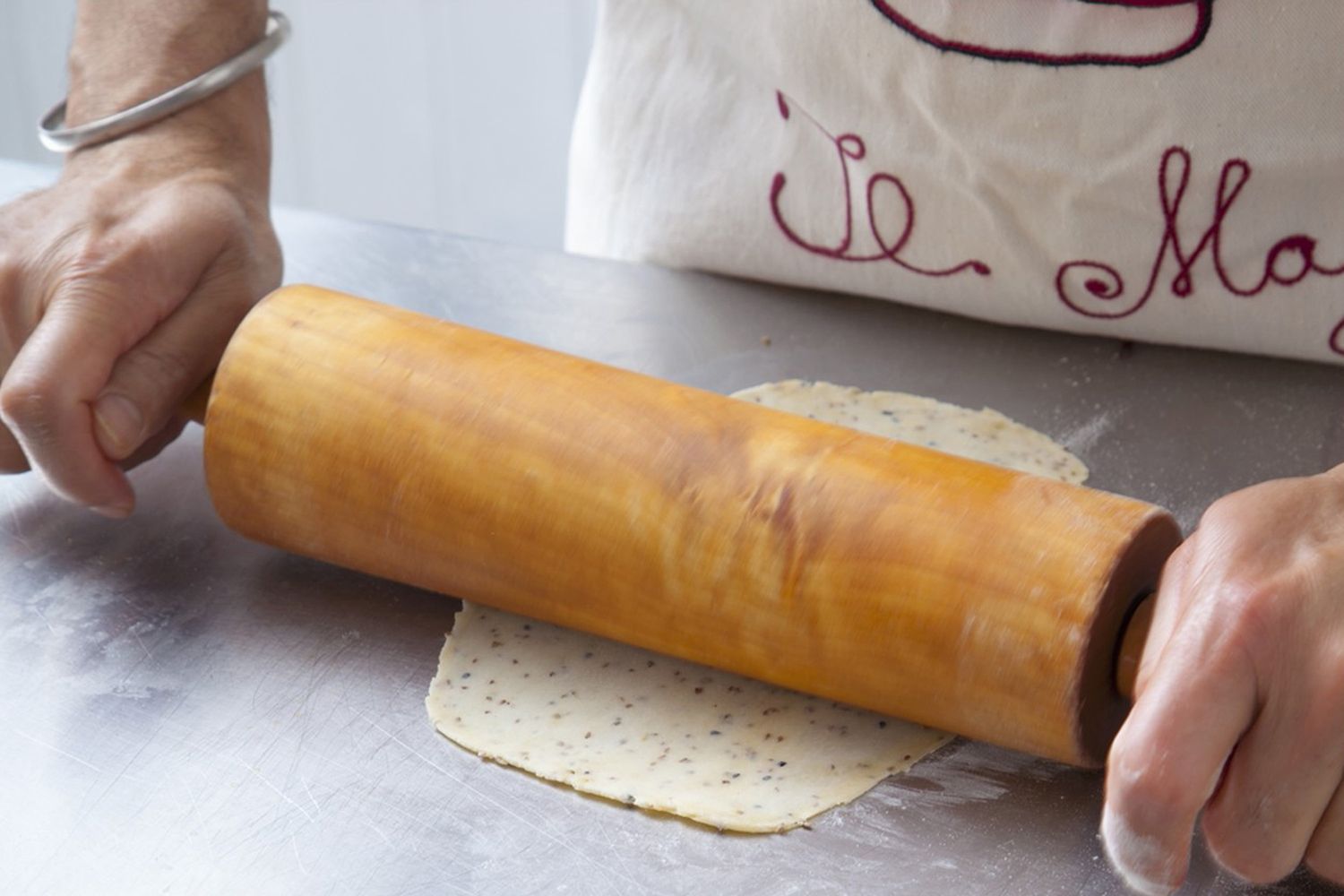 Step: 2/10
Fold up the edges of the dough to make a 'purse' or 'bag'.
Step: 3/10
Hold in your hand with the open side up.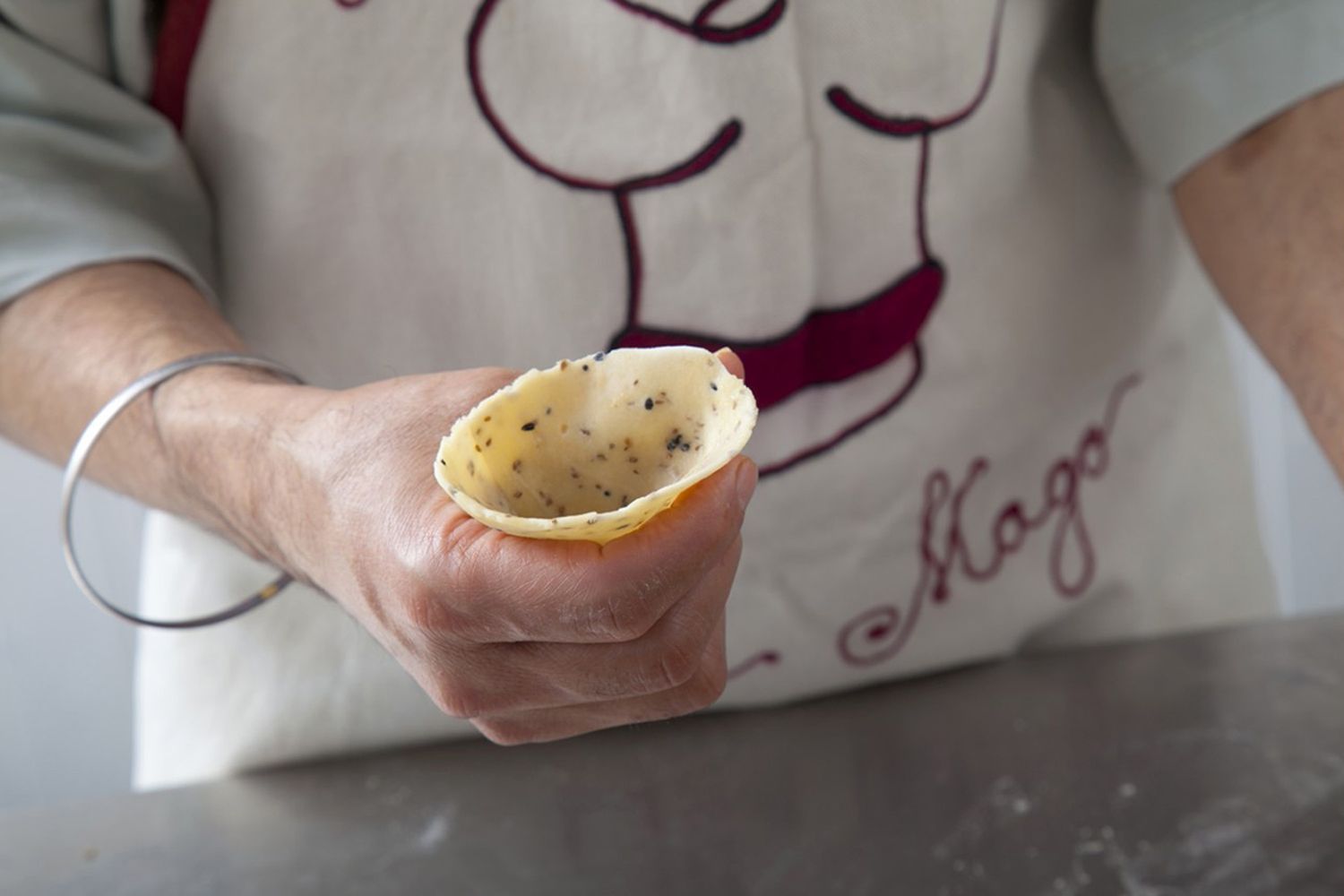 Step: 4/10
Fill with your choice of filling, such as a chick-pea or minced meat mixture.
Step: 5/10
Close the top of the dough bag and pinch the edges to seal.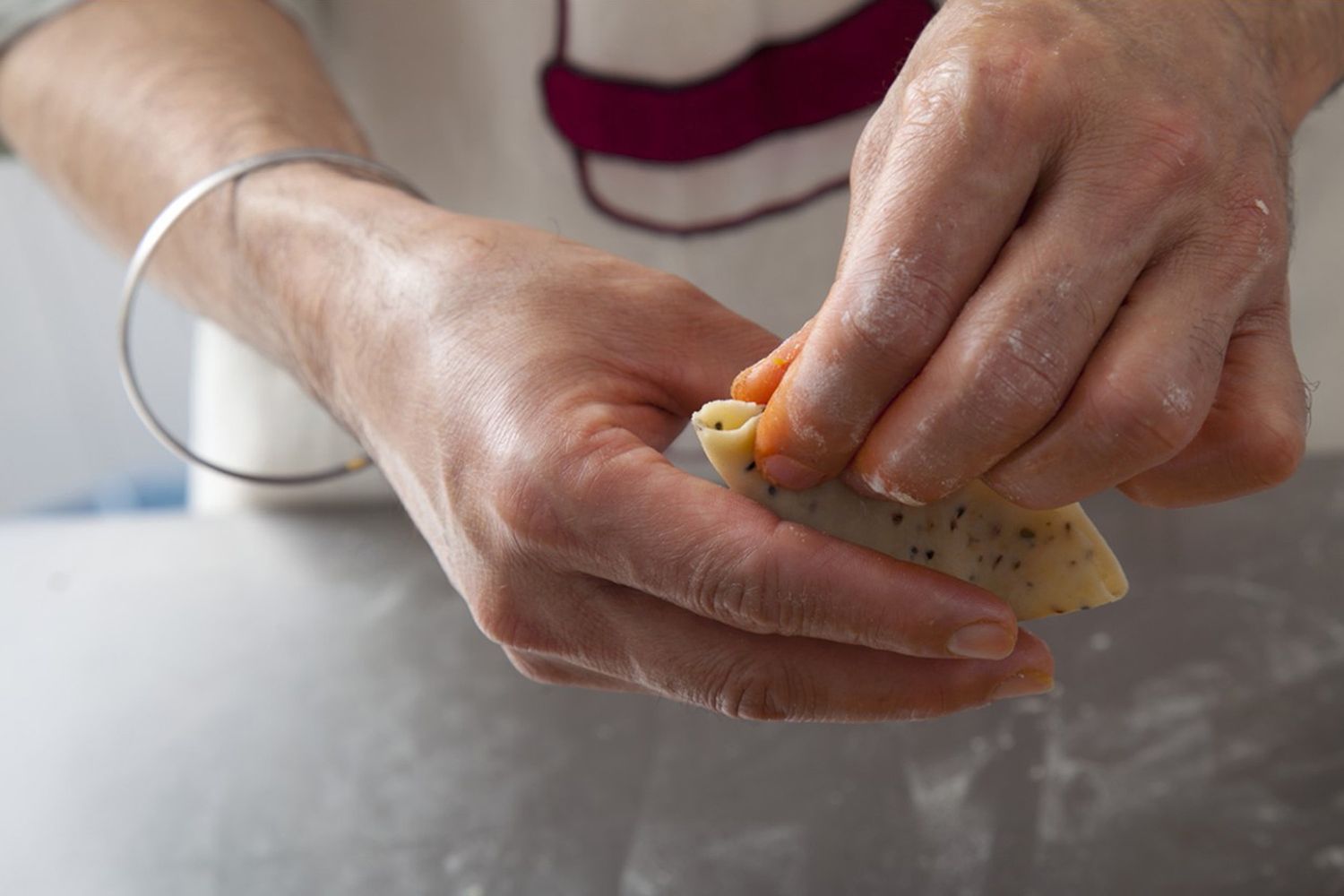 Step: 6/10
Again, press the edges together.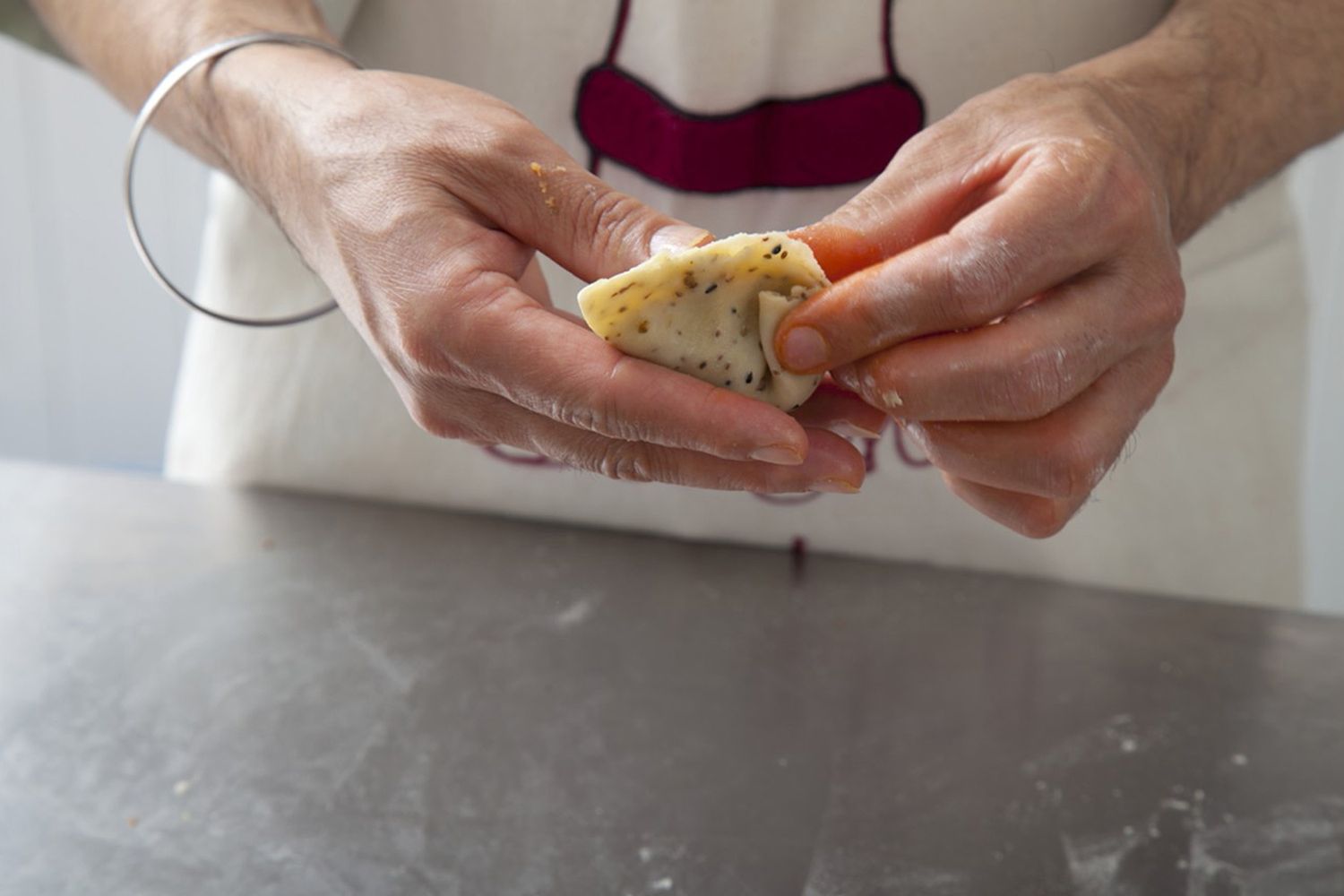 Step: 7/10
On a floured surface, press the parcel into a triangular shape.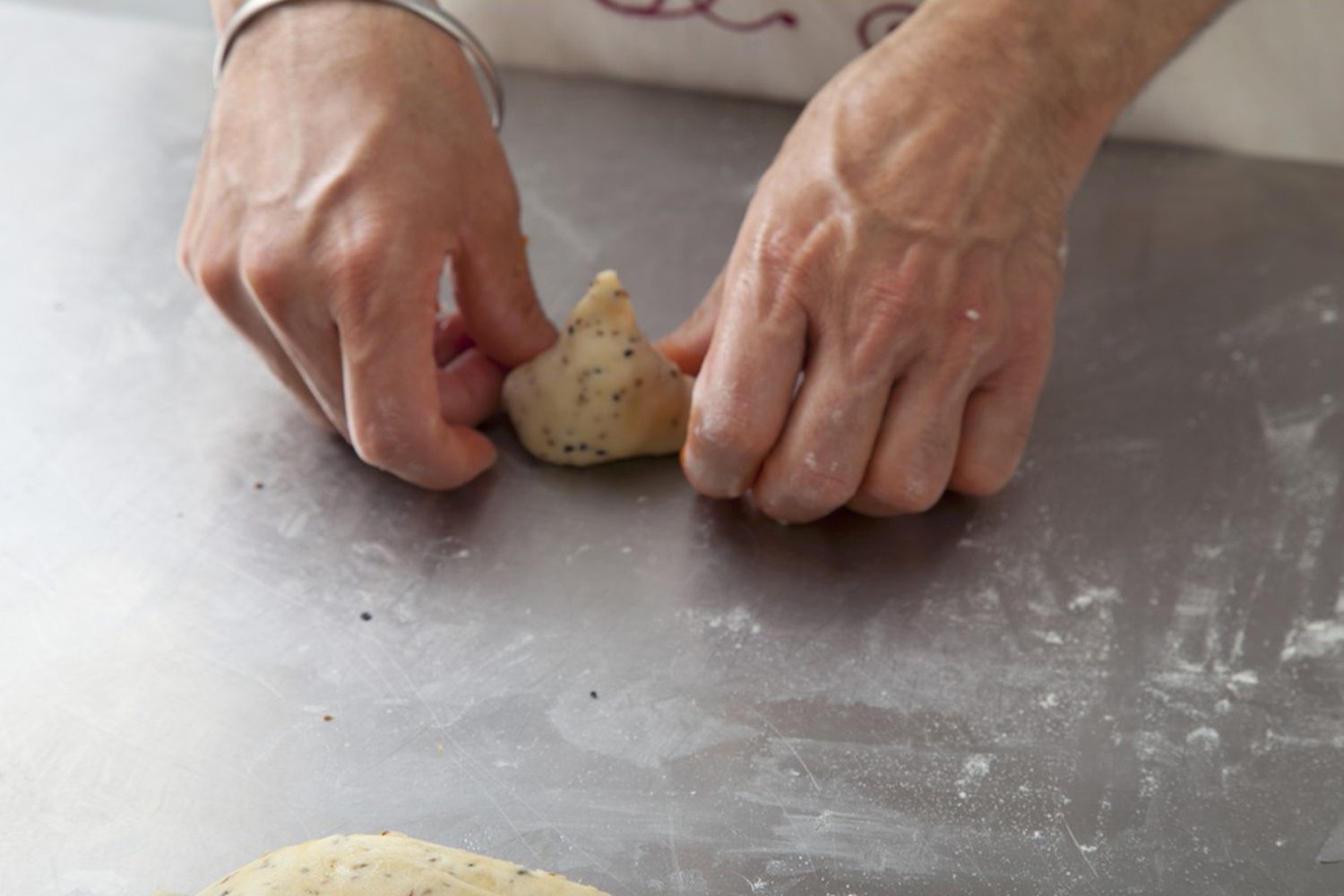 Step: 8/10
Repeat until all the dough balls are filled.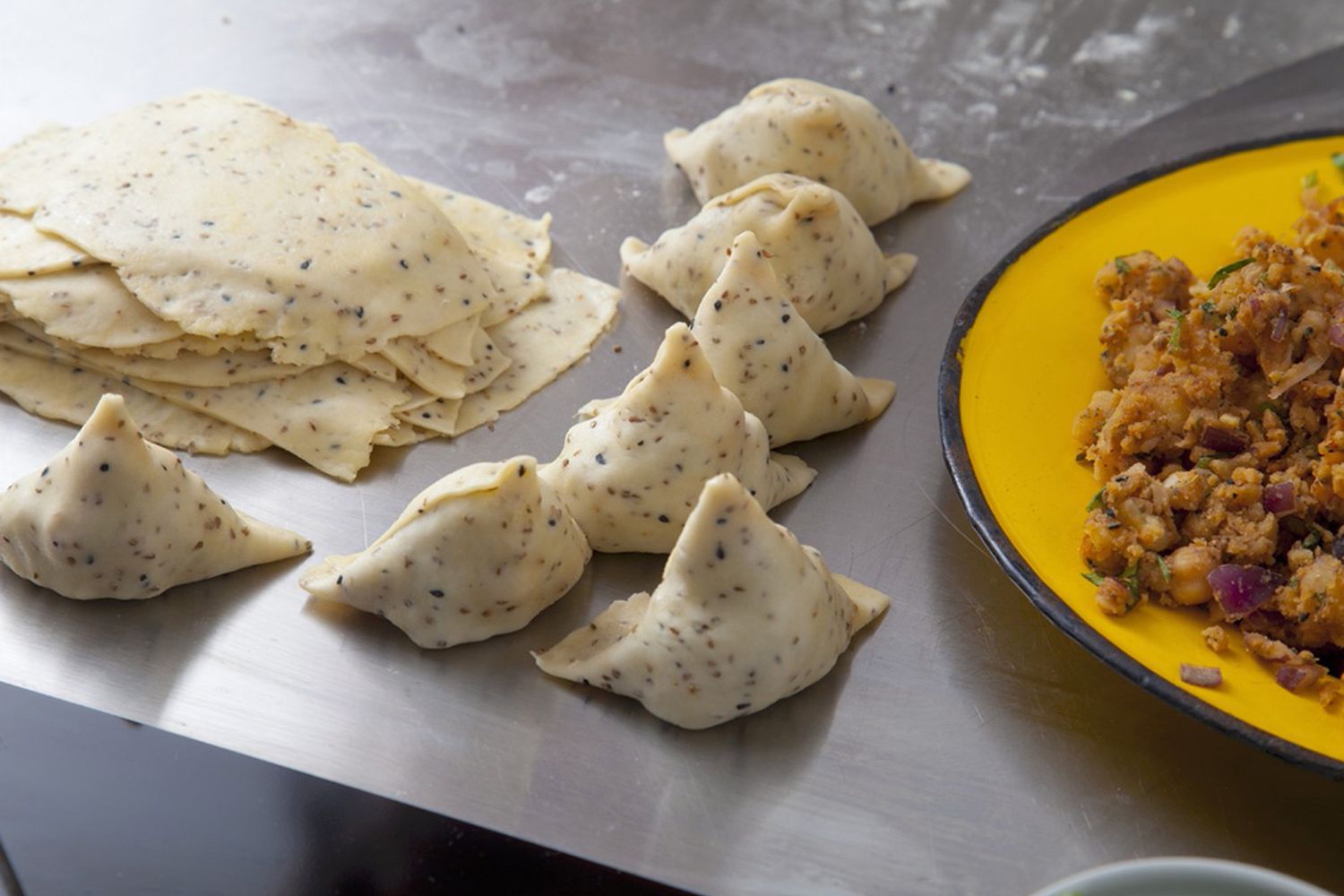 Step: 9/10
Heat a deep fat fryer or pan half-filled with oil to 170°C then fry the dumplings until golden brown.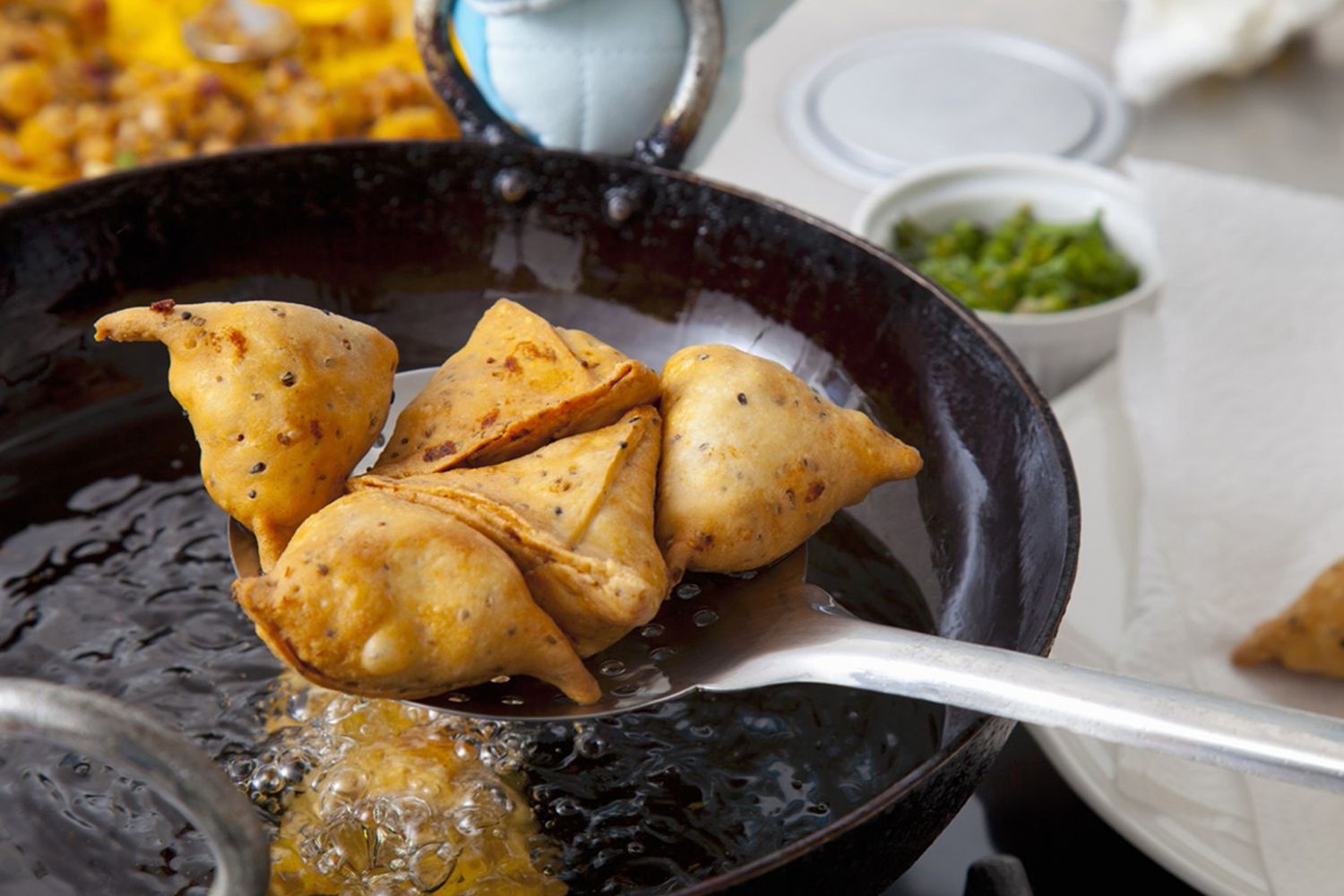 Step: 10/10
Remove with a slotted spoon and drain on kitchen paper. Serve on plates with an Indian mint sauce.