Step: 1/17
Fry the mustard, coriander and cumin seeds in a dry pan until aromatic and allow to cool slightly.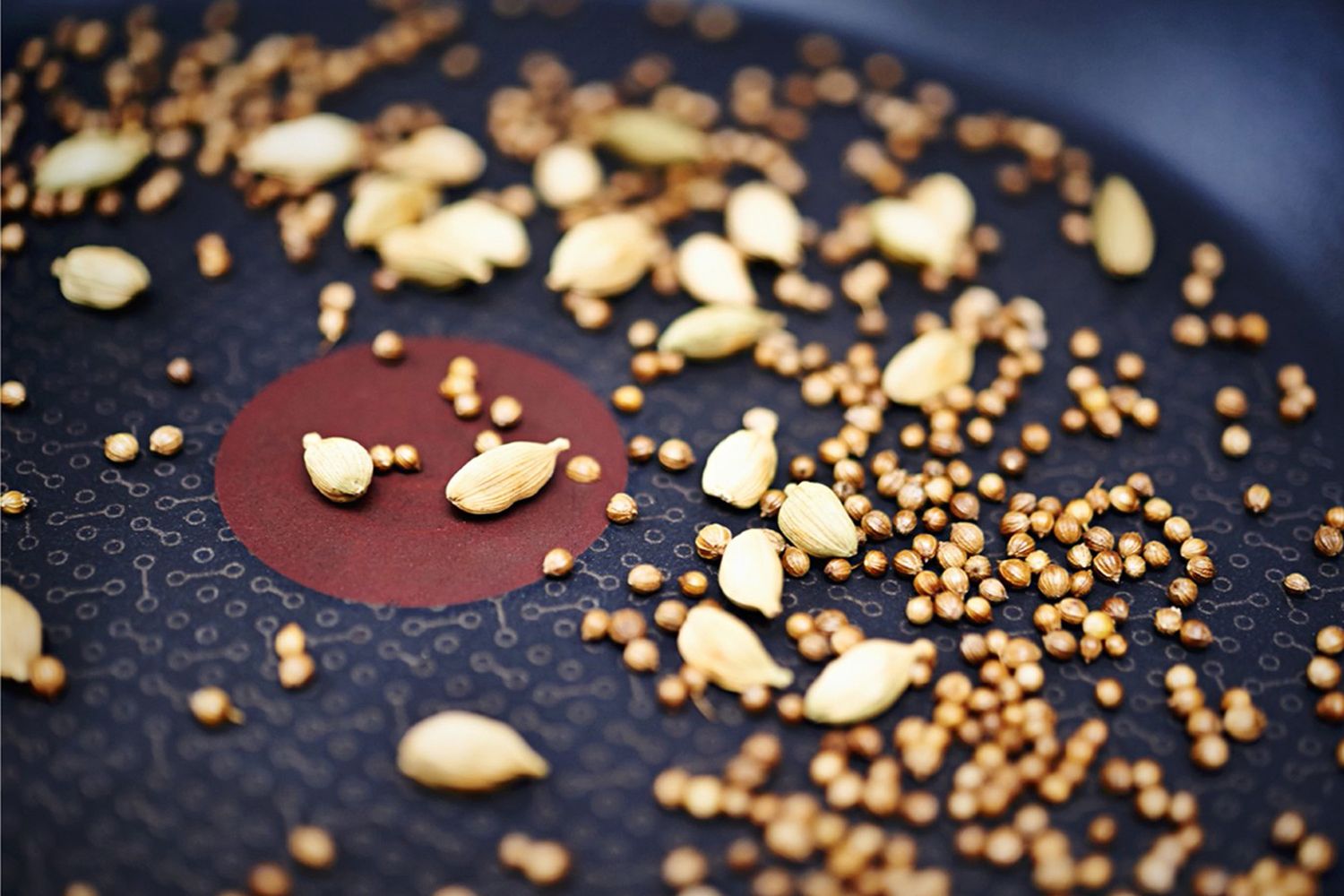 Step: 2/17
Peel the ginger and cut into slices.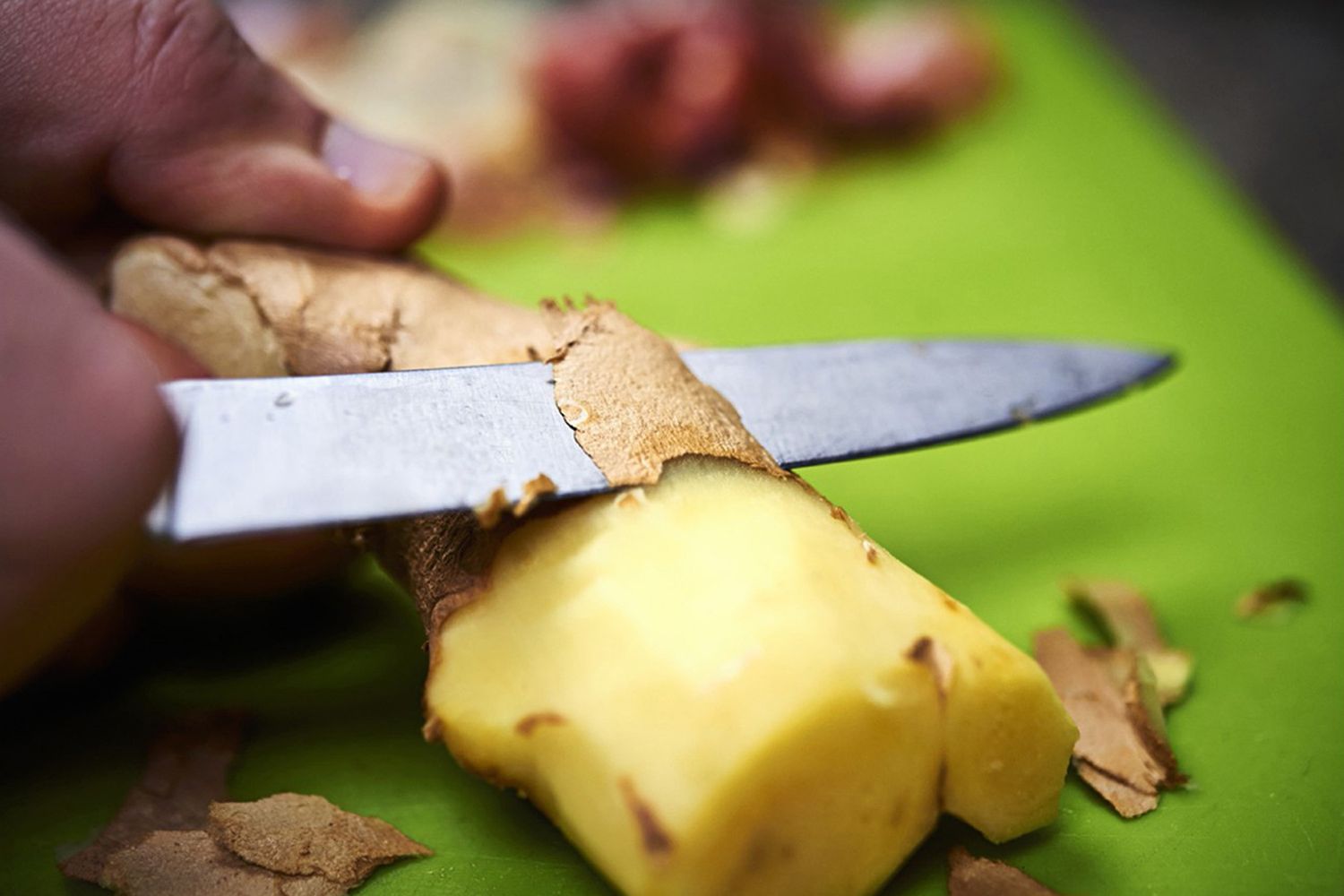 Step: 3/17
Wash, deseed and chop the chillies.
Step: 4/17
Clean the lemongrass and cut into pieces.
Step: 5/17
Peel and chop the garlic.
Step: 6/17
Peel and chop the carrot.
Step: 7/17
Put the salt and prawns in a mortar.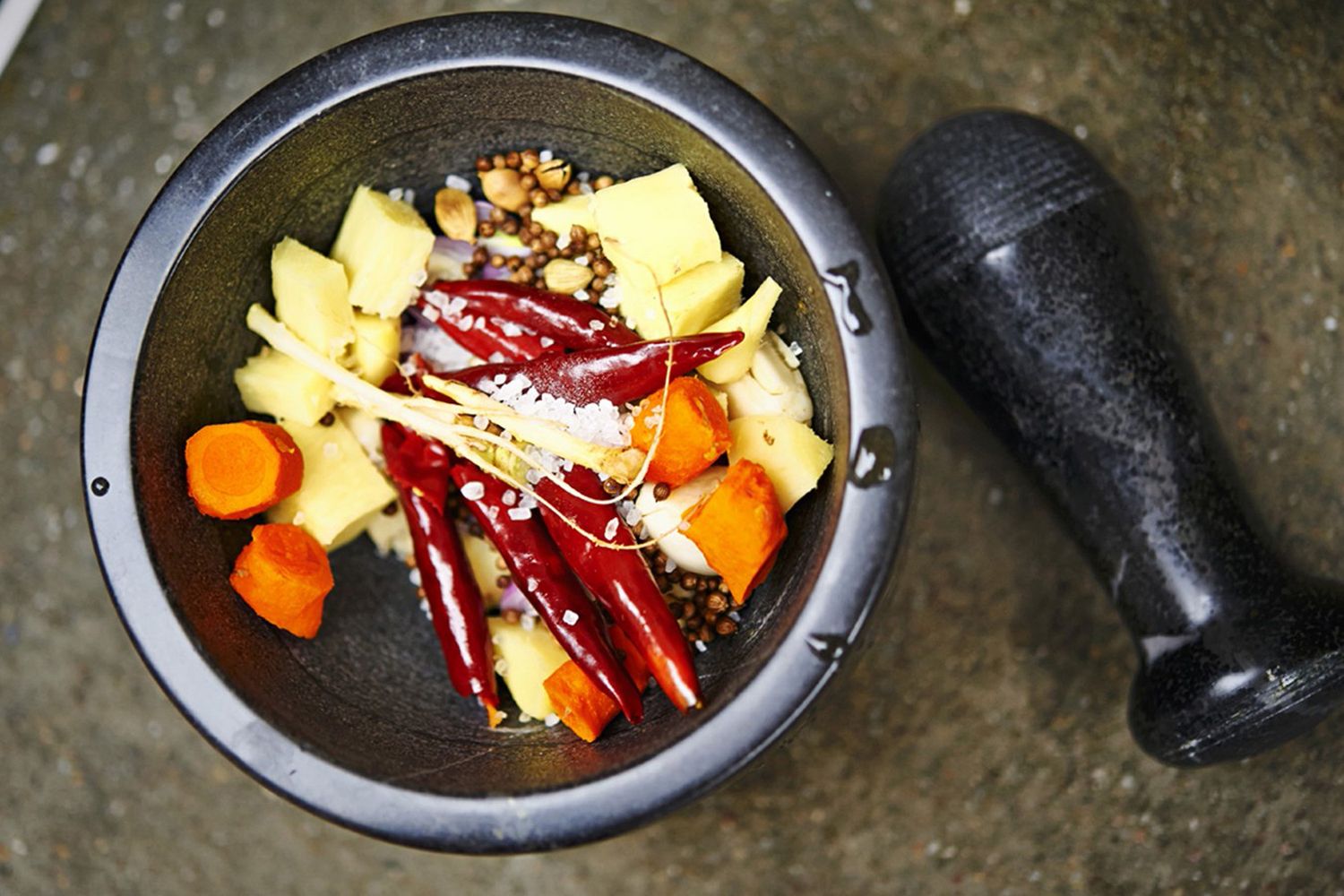 Step: 8/17
Grind with the pestle.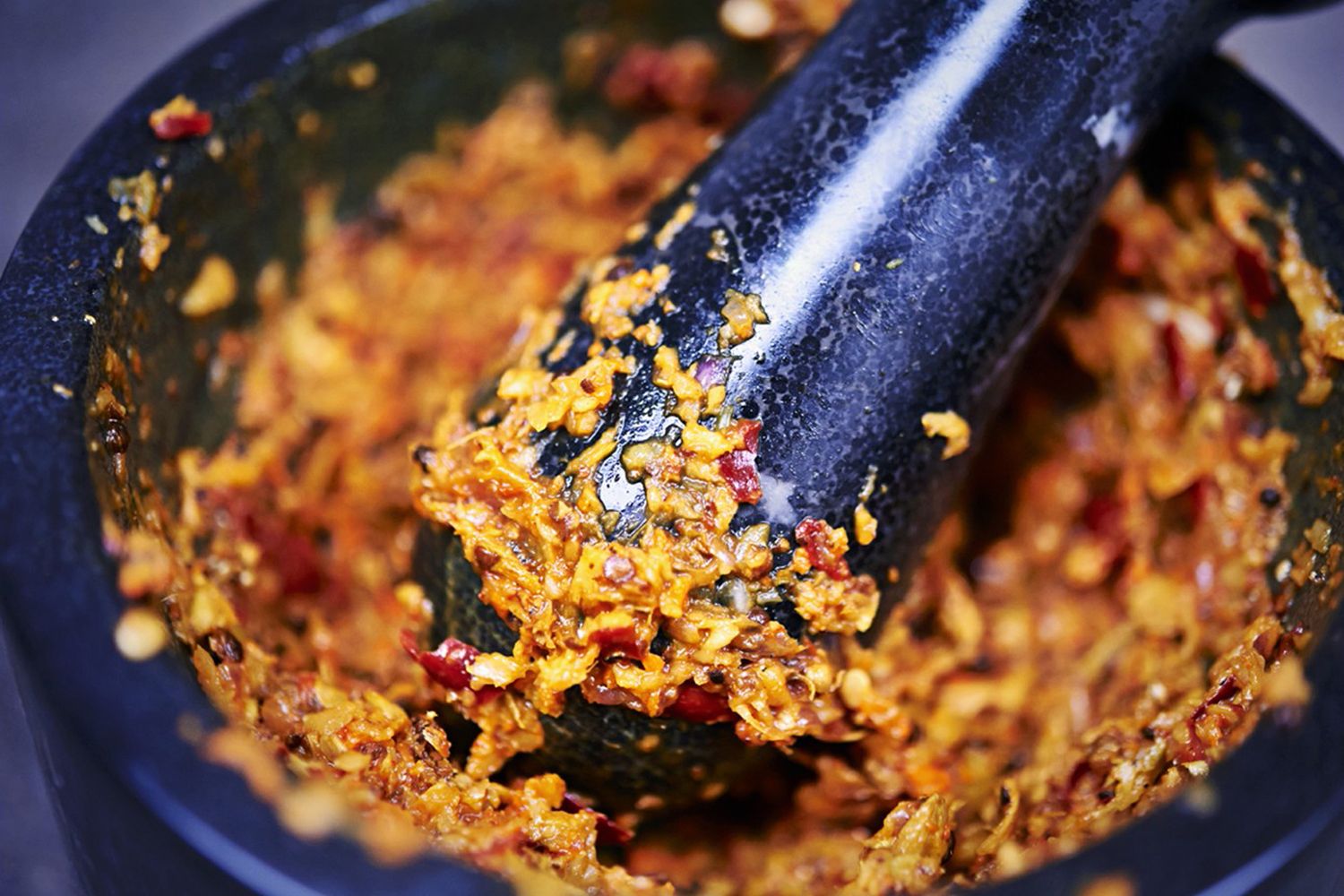 Step: 9/17
Peel and finely chop the shallots.
Step: 10/17
Heat the coconut oil in a wok. Add the shallots and cook briefly.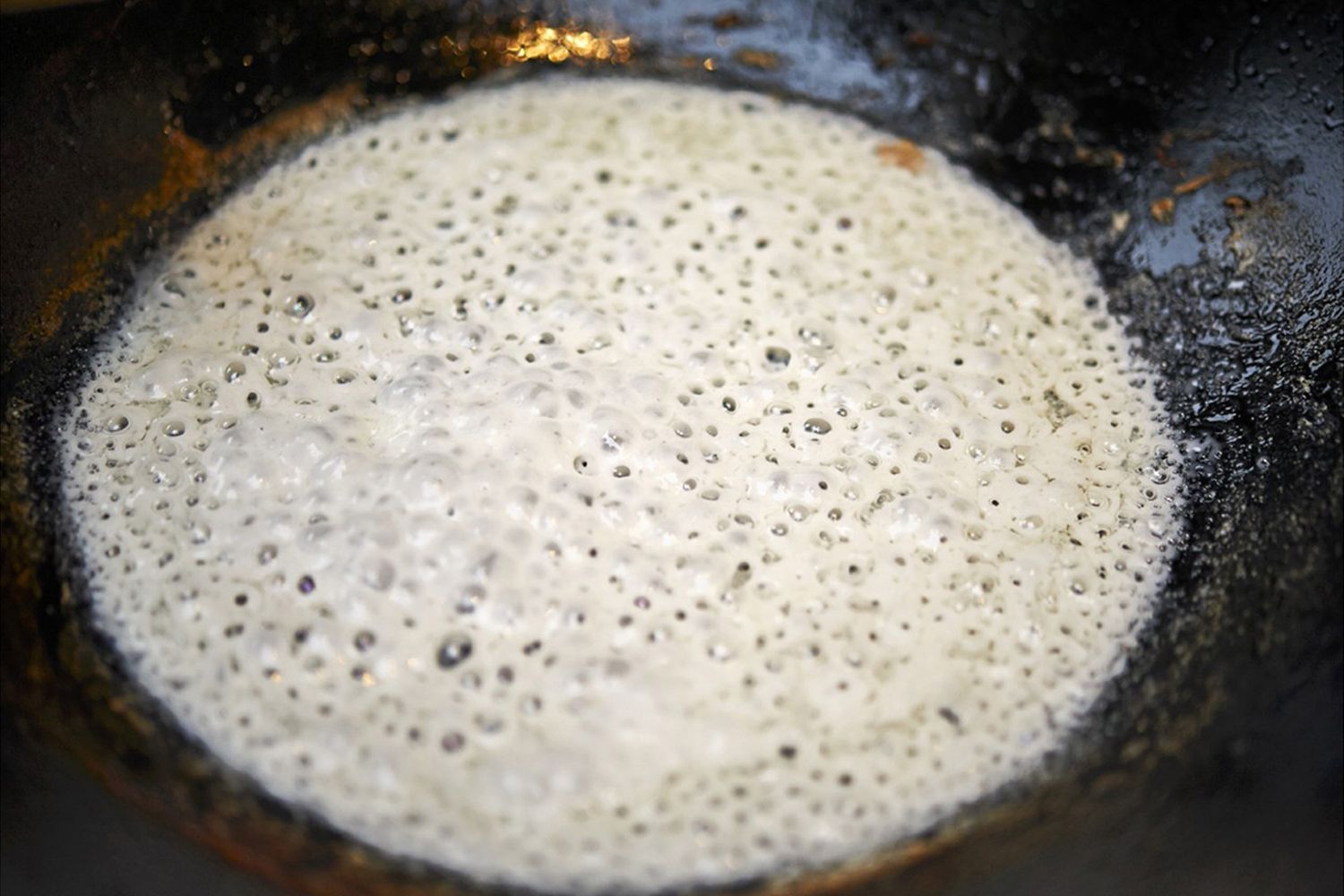 Step: 11/17
Add the prawn paste and fry briefly.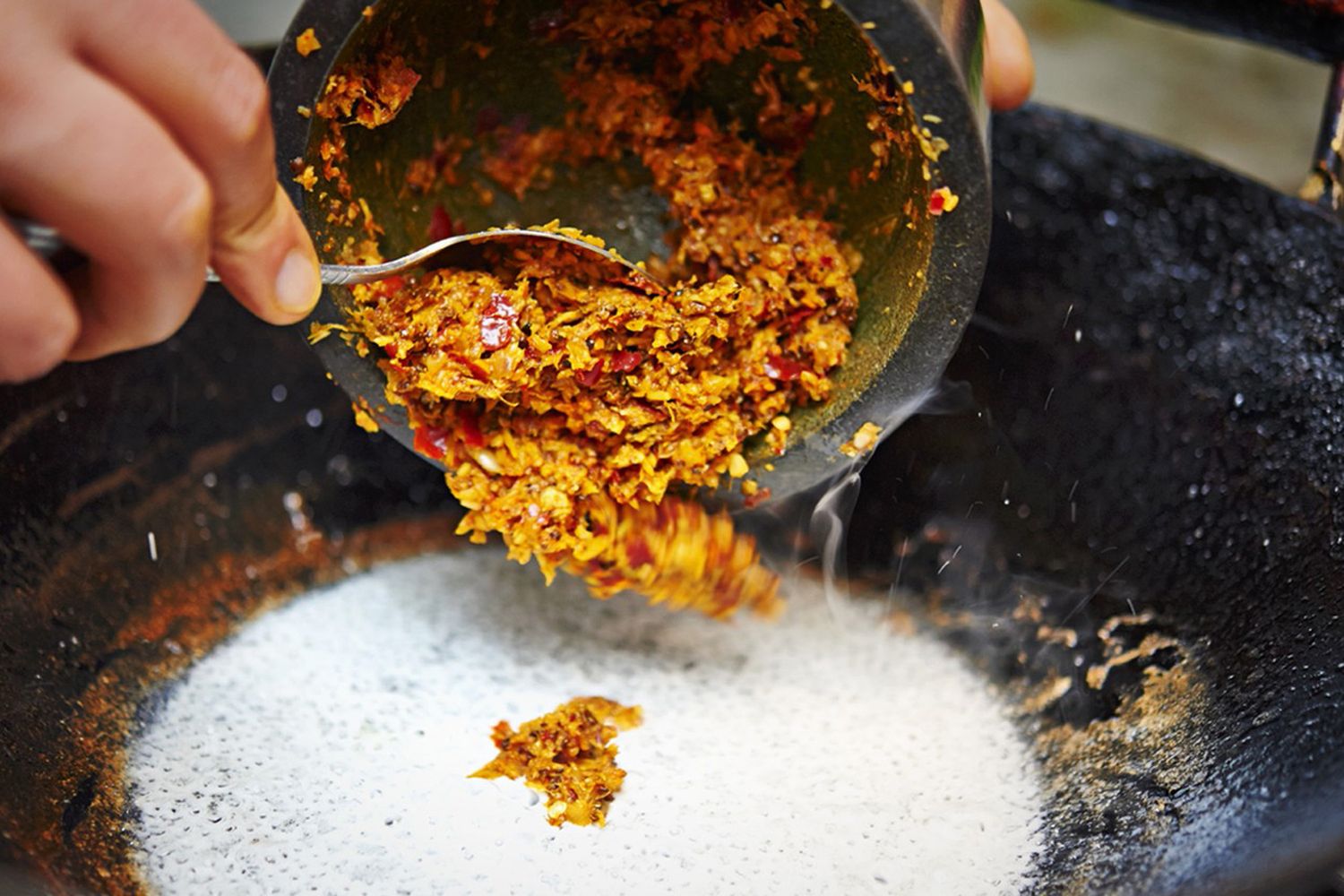 Step: 12/17
Pat dry the chicken pieces and add to the wok with the kaffir lime leaves. Add the soy sauce and stock.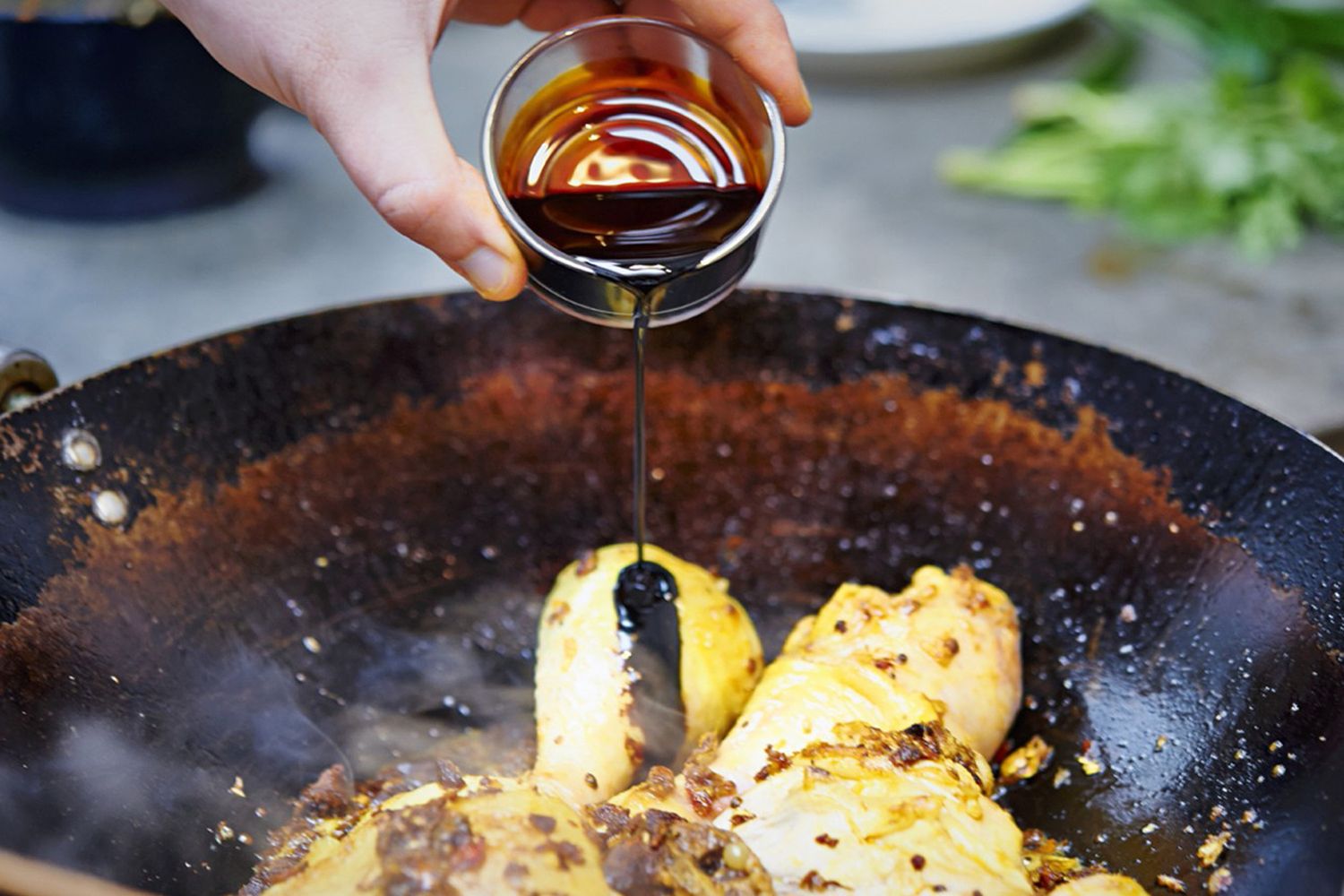 Step: 13/17
Mix then bring to the boil. Leave to simmer for 5 minutes.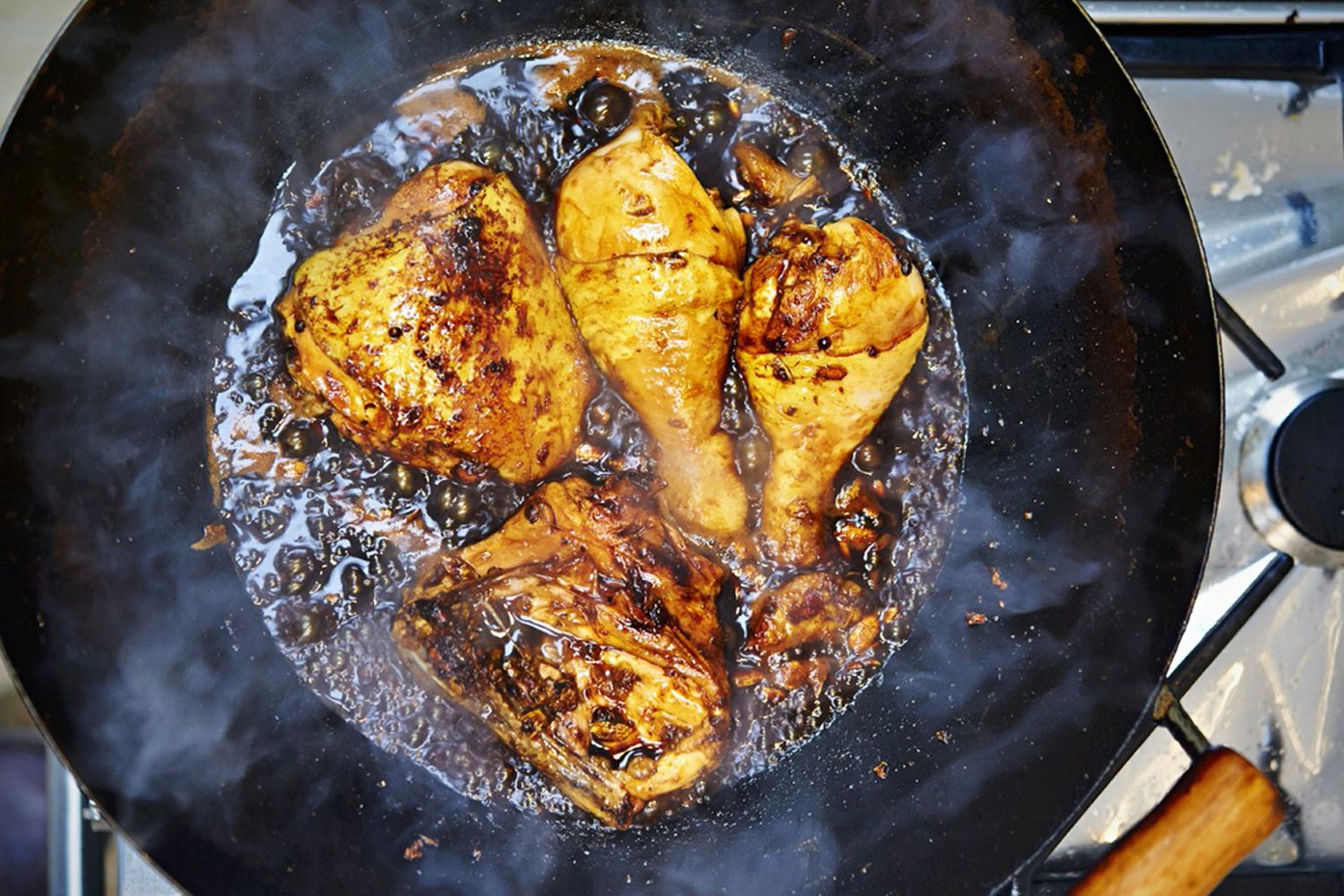 Step: 14/17
Add the coconut milk and juice.
Step: 15/17
Cover the pan and cook for 25 minutes until the chicken is cooked. Add vegetables of your choice (eg okra pods) for the last 10 minutes.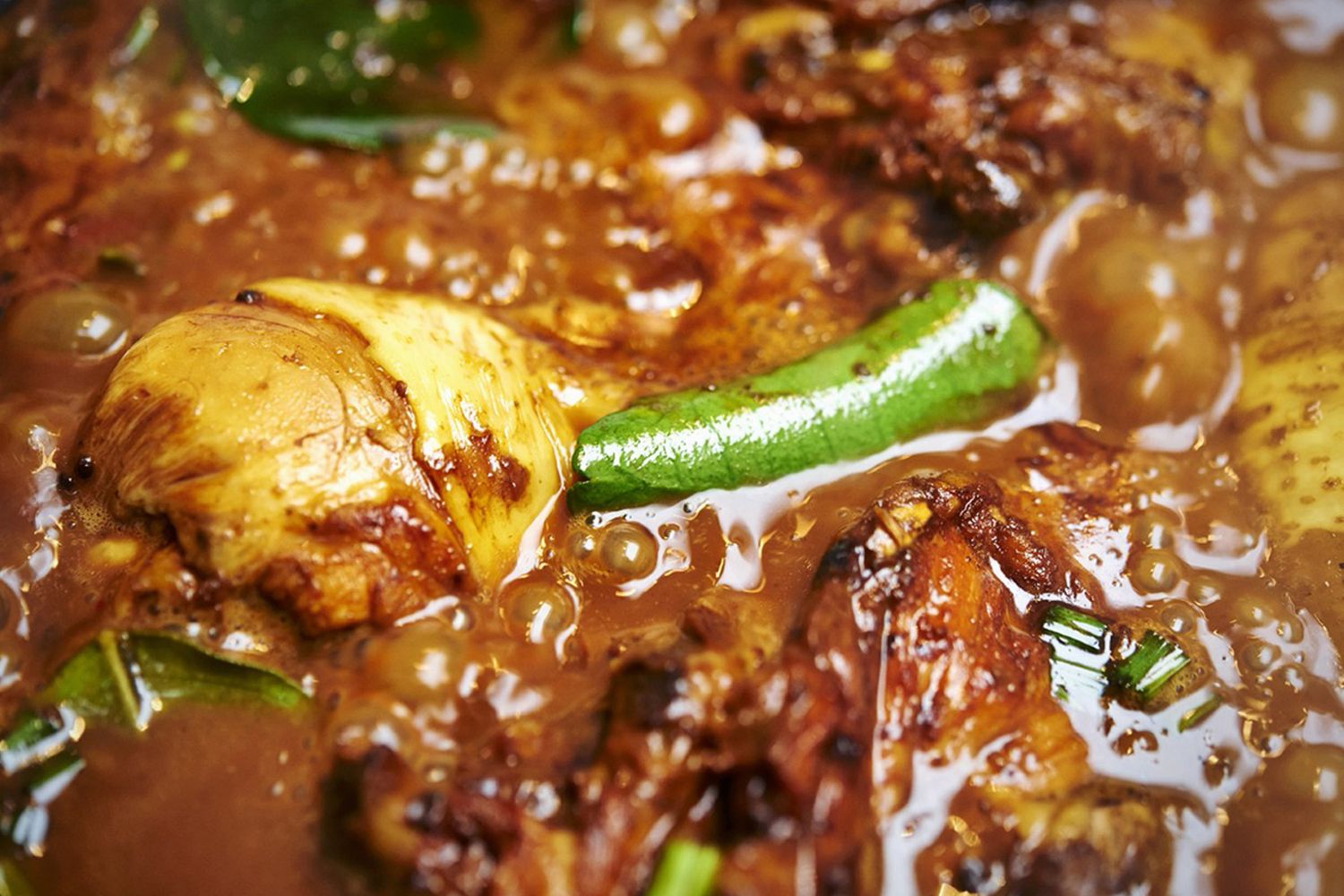 Step: 16/17
Fry the egg noodles in hot coconut oil for 2 minutes, remove with a slotted spoon and drain on kitchen paper.
Step: 17/17
Season the curry with fish sauce, sugar and lemon juice, place on plates and serve the crispy noodles on top.