Step: 1/9
To prepare khichdi, combine the rice and dal in a bowl and wash 2-3 times until the water runs clear. Drain and keep aside.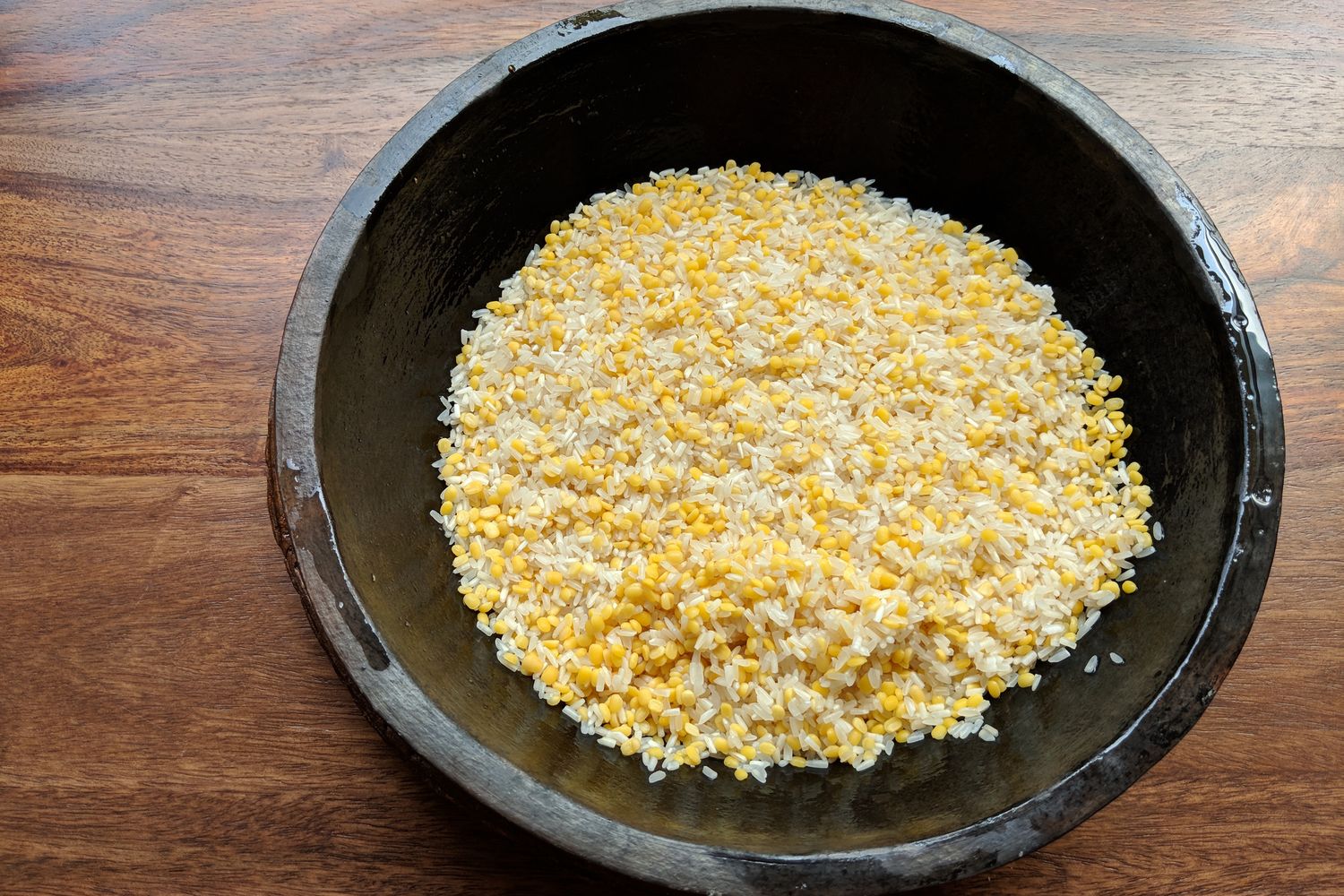 Step: 2/9
Chop the garlic finely. Cut the ginger into juliennes. Slice the onion thinly.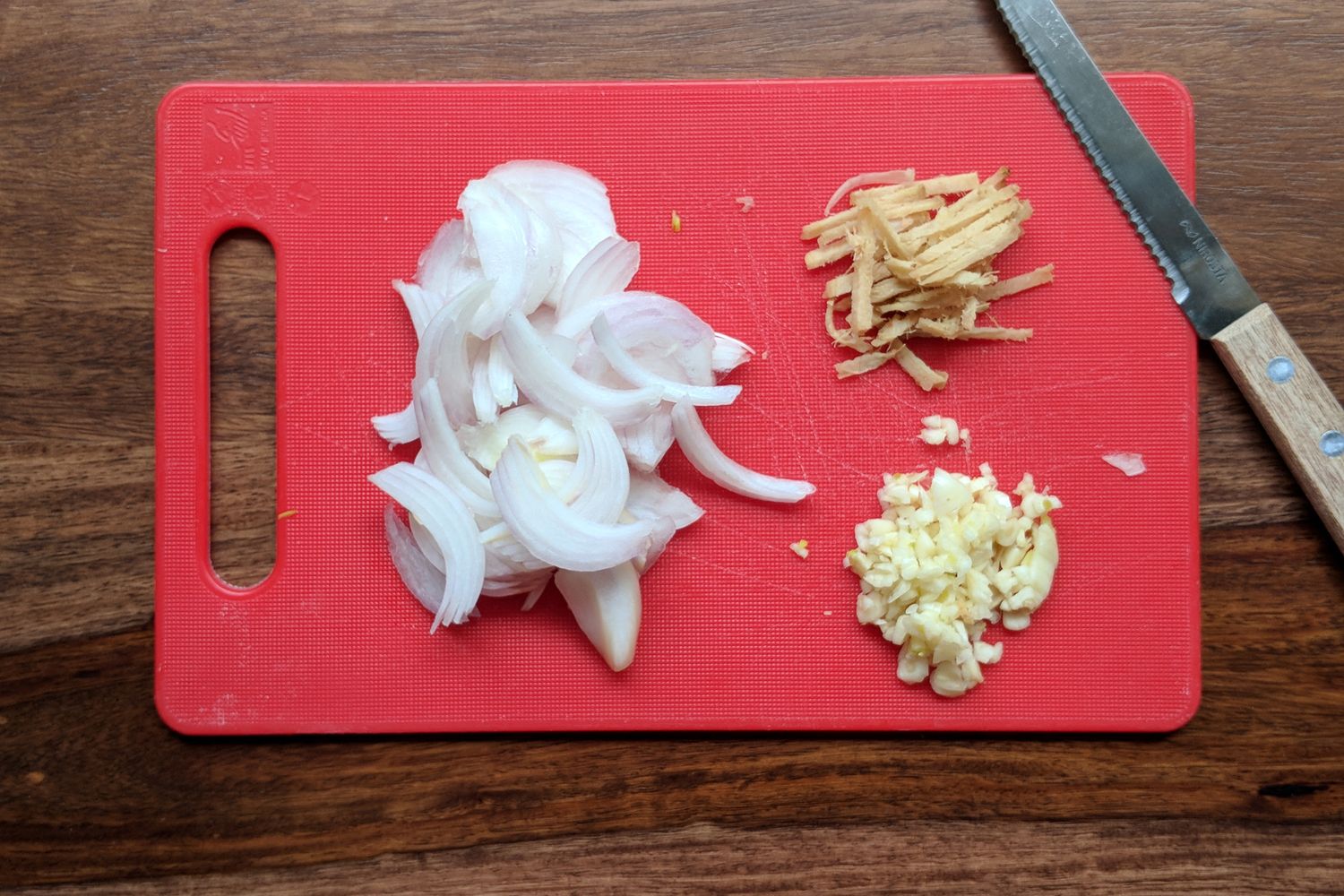 Step: 3/9
Heat the ghee in a pressure pan. Instant Pot or stove top pan is also fine. Fry the cumin seeds, bay leaves, curry leaves and dried red chilli until the seeds splutter.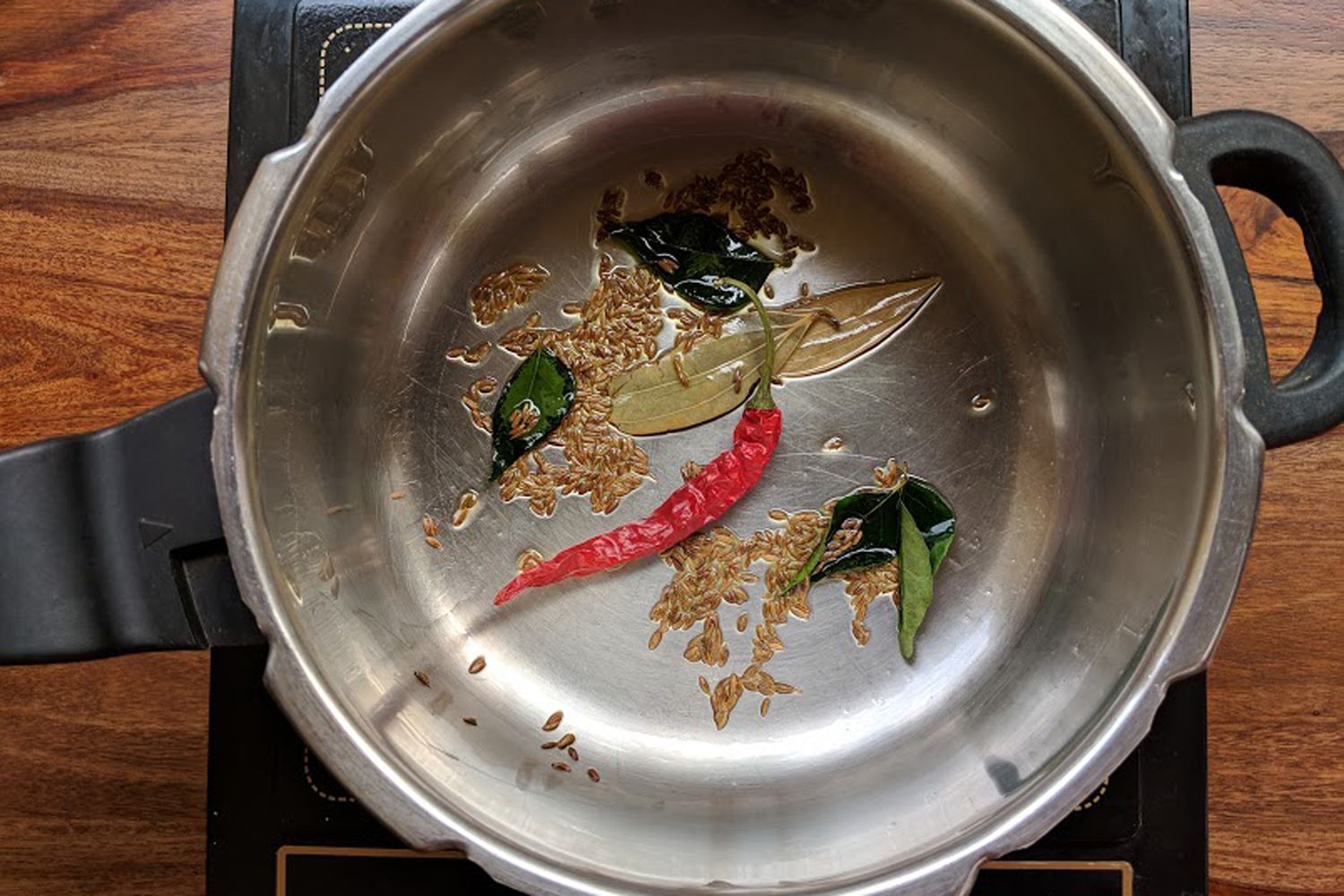 Step: 4/9
Add the onion, ginger, garlic and fry on a medium-high flame until onion is slightly brown.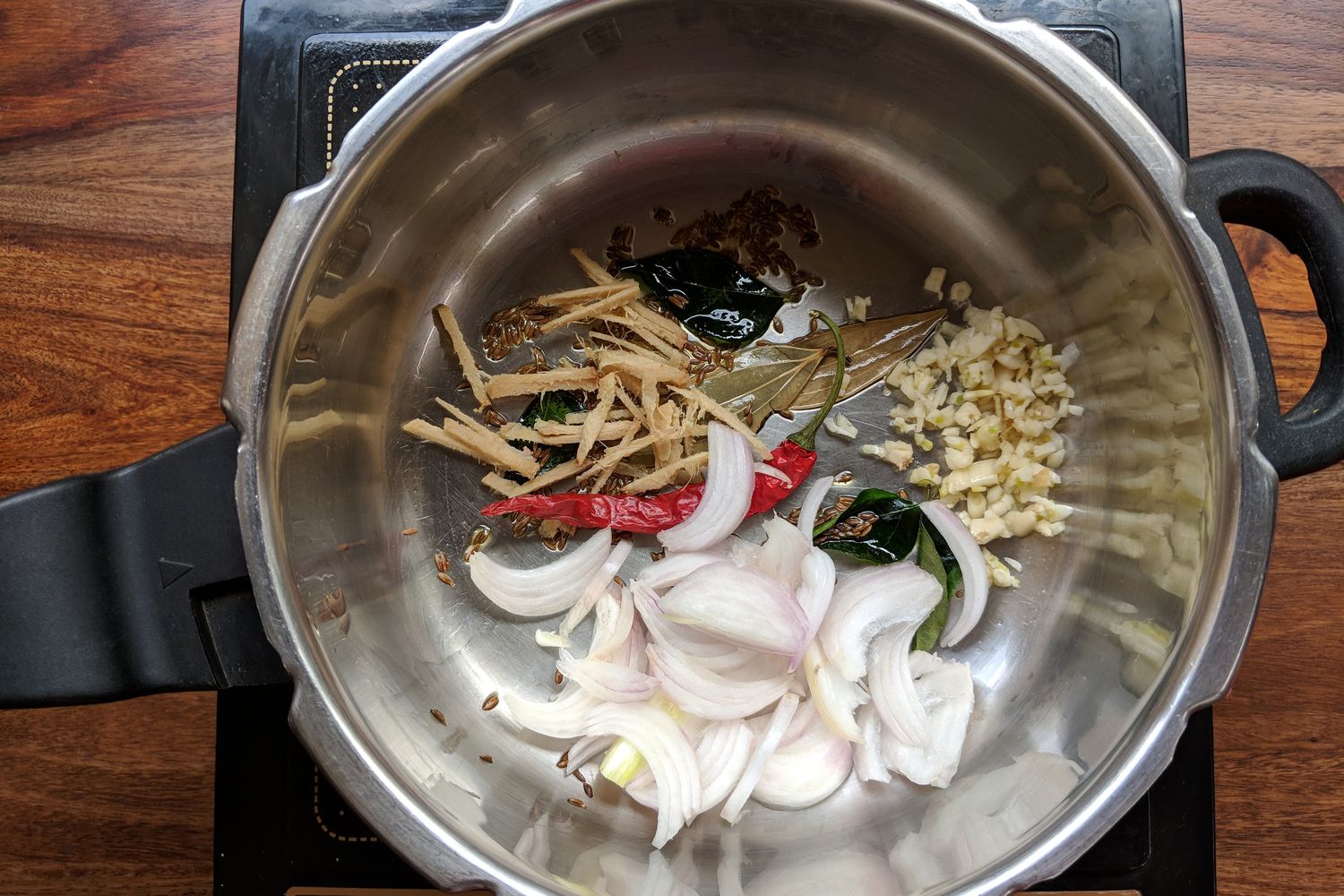 Step: 5/9
Combine the turmeric, chilli and coriander powder along with the fried onions and other spices.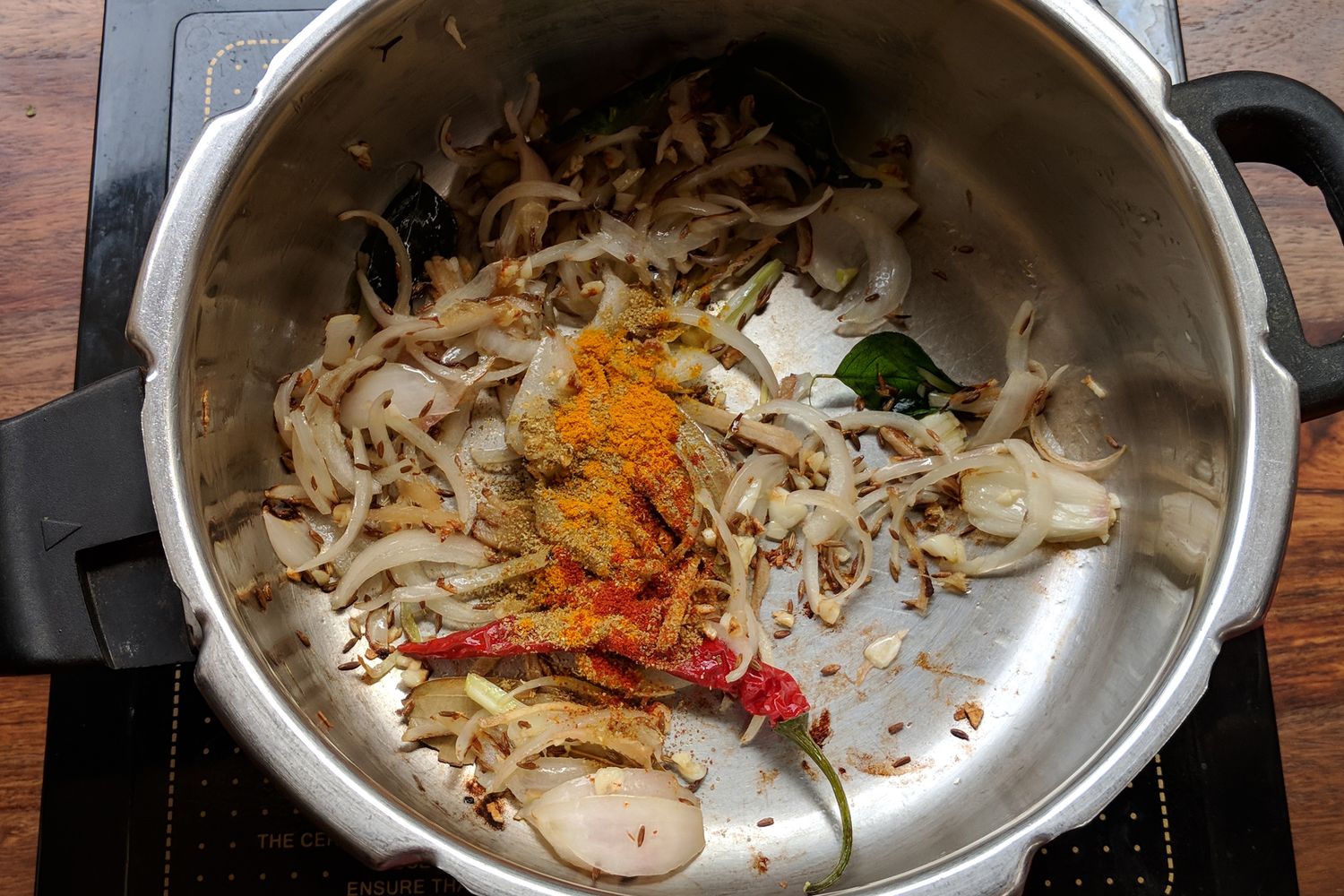 Step: 6/9
Mix in the drained rice and dal along with salt. Stir on medium flame for 1-2 minutes.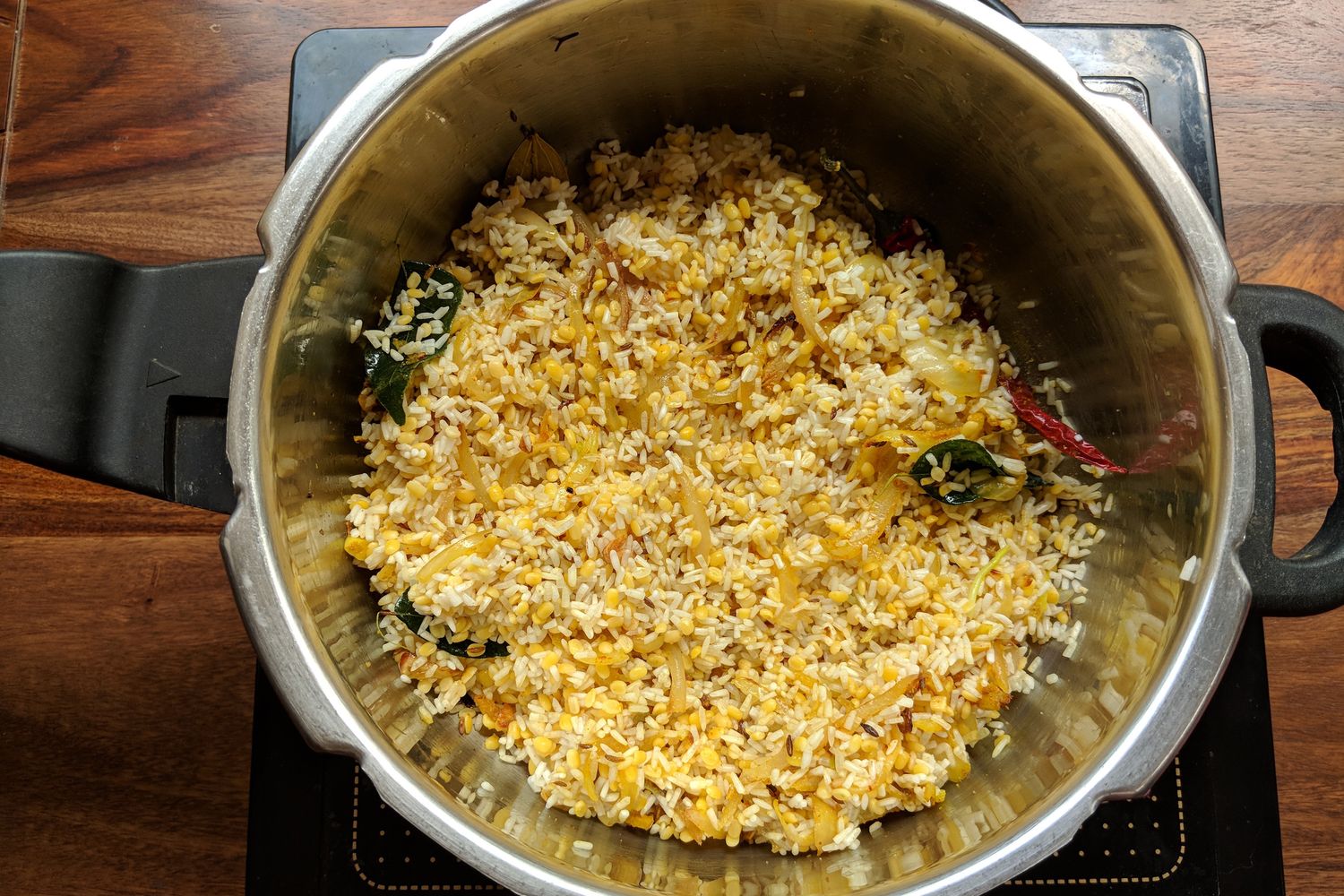 Step: 7/9
Add 5 cups water and bring to a simmer.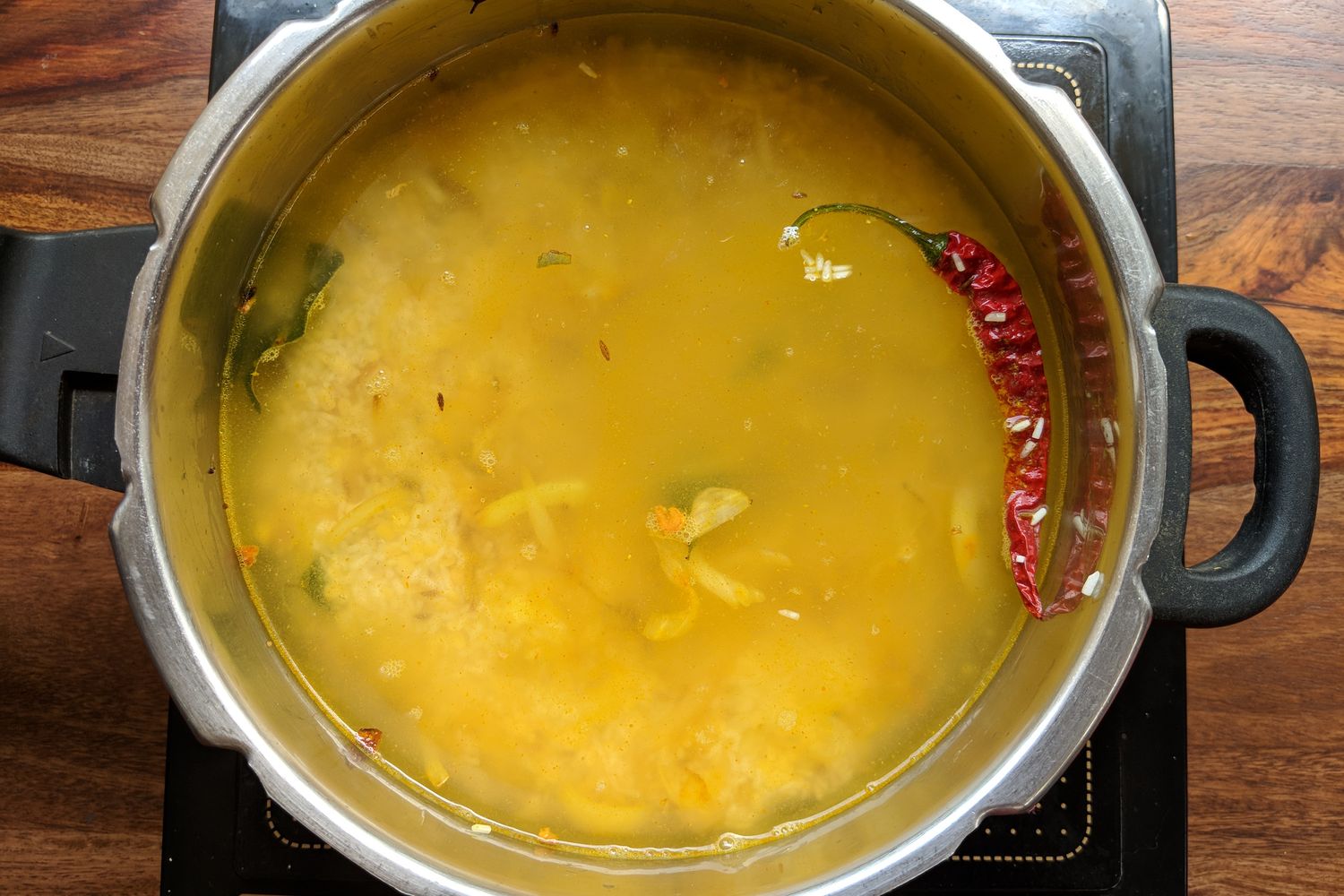 Step: 8/9
Close the lid of the pressure pan with the weight plugged in and allow to cook until 1 whistle (full pressure). Switch off and open the cooker once pressure drops. The result should be mushy and soft, like a porridge.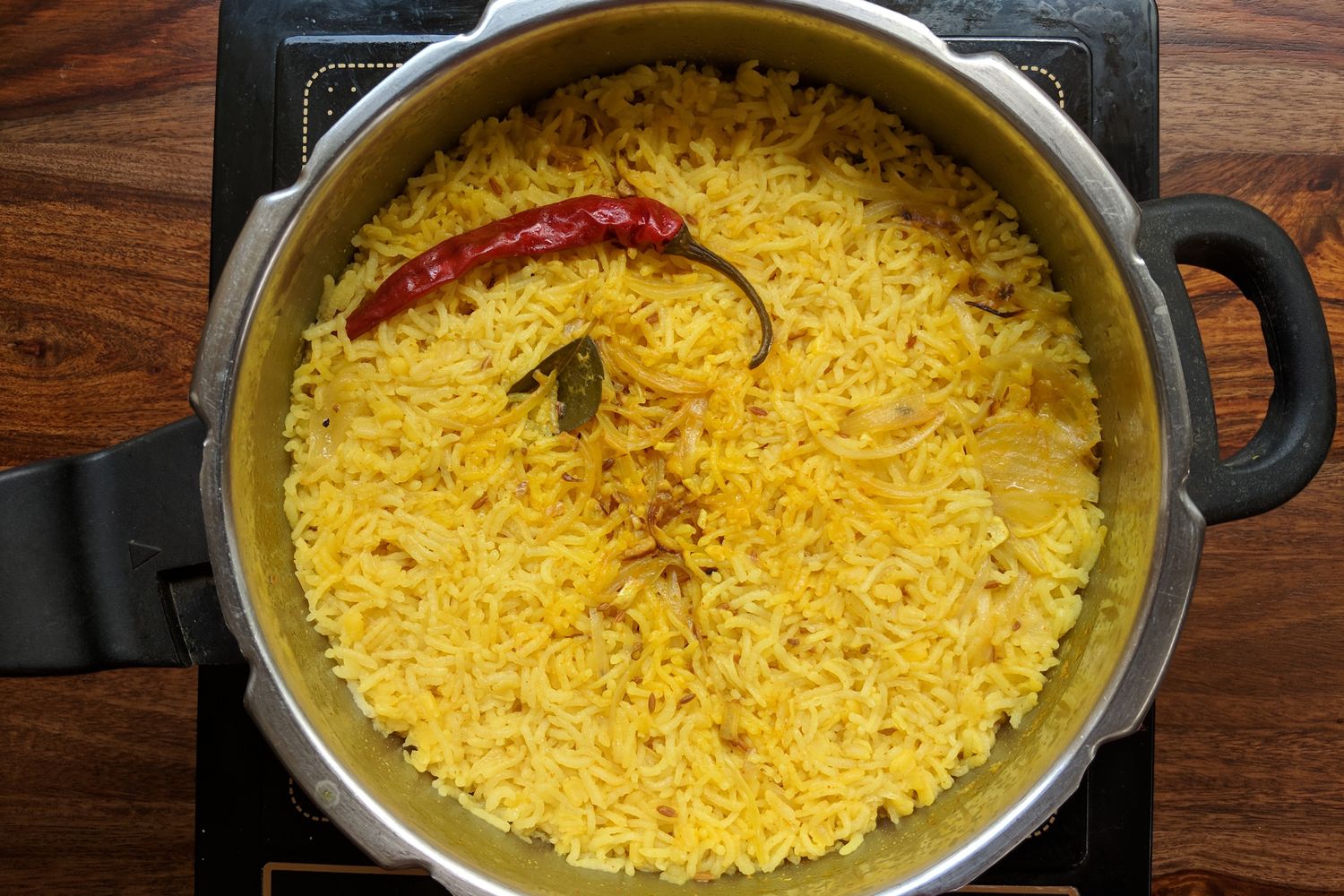 Step: 9/9
Serve hot along with a drizzle of ghee if you like, paired with yogurt, mango pickle and papads.