Step: 1/5
Cook the eggs in boiling water for 6-7 minutes. Wash the tarragon, shake dry and finely chop the leaves. Peel and finely dice the onion . Wash the spinach and drain in a sieve.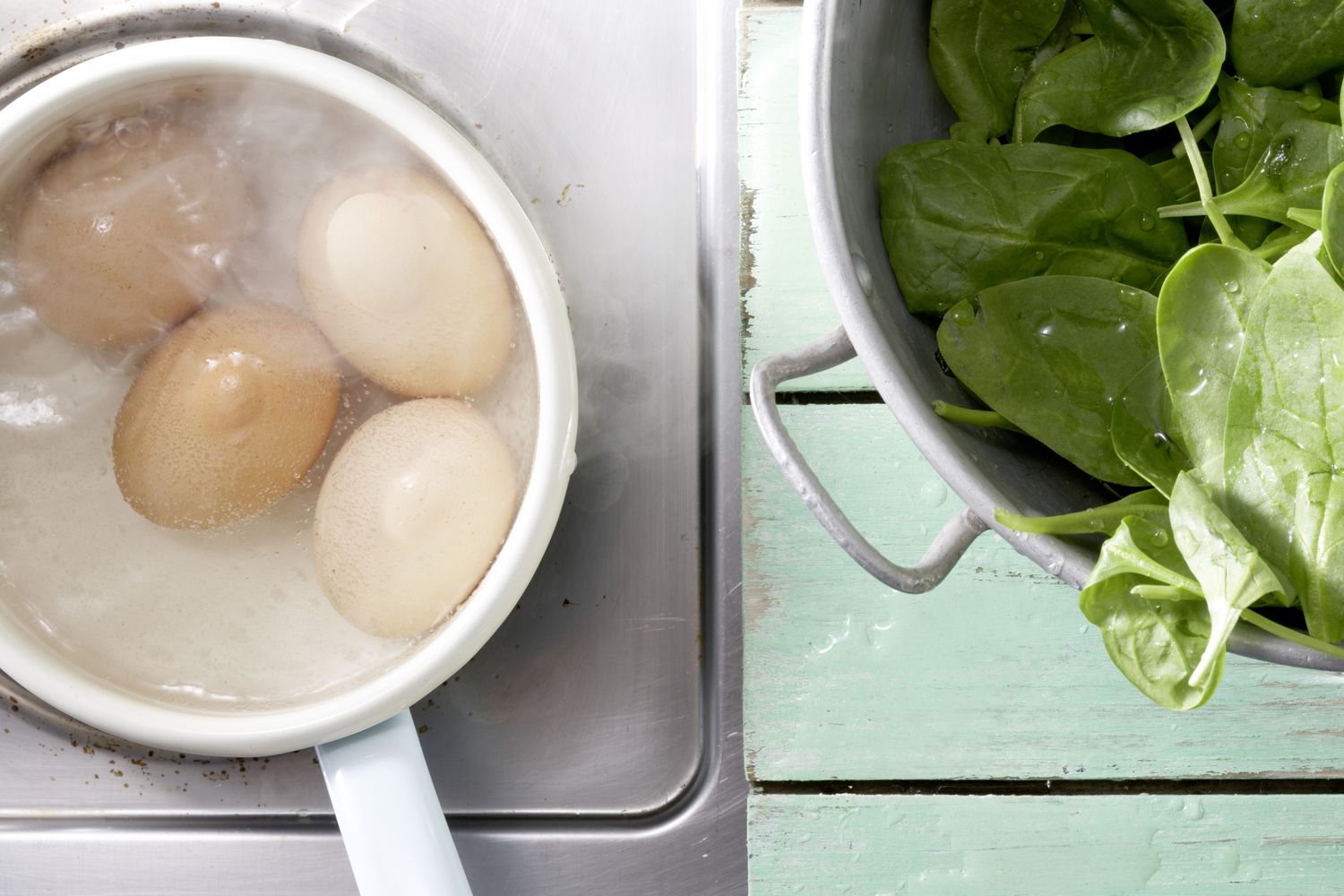 Step: 2/5
Heat the oil in a pan and fry the onion over a medium heat. Add the soy cream and bring to the boil.
Step: 3/5
Add the spinach to the pan and simmer for 2 minutes.
Step: 4/5
Add the mustard and tarragon, mix well and season the sauce with salt, pepper and Tabasco.
Step: 5/5
Drain the eggs, cool under cold water, then peel. Heat the eggs in the mustard sauce and serve with mashed potatoes.