Step: 1/4
Pat dry the chicken legs with kitchen paper. Cut all round with a knife just below the end of the bone.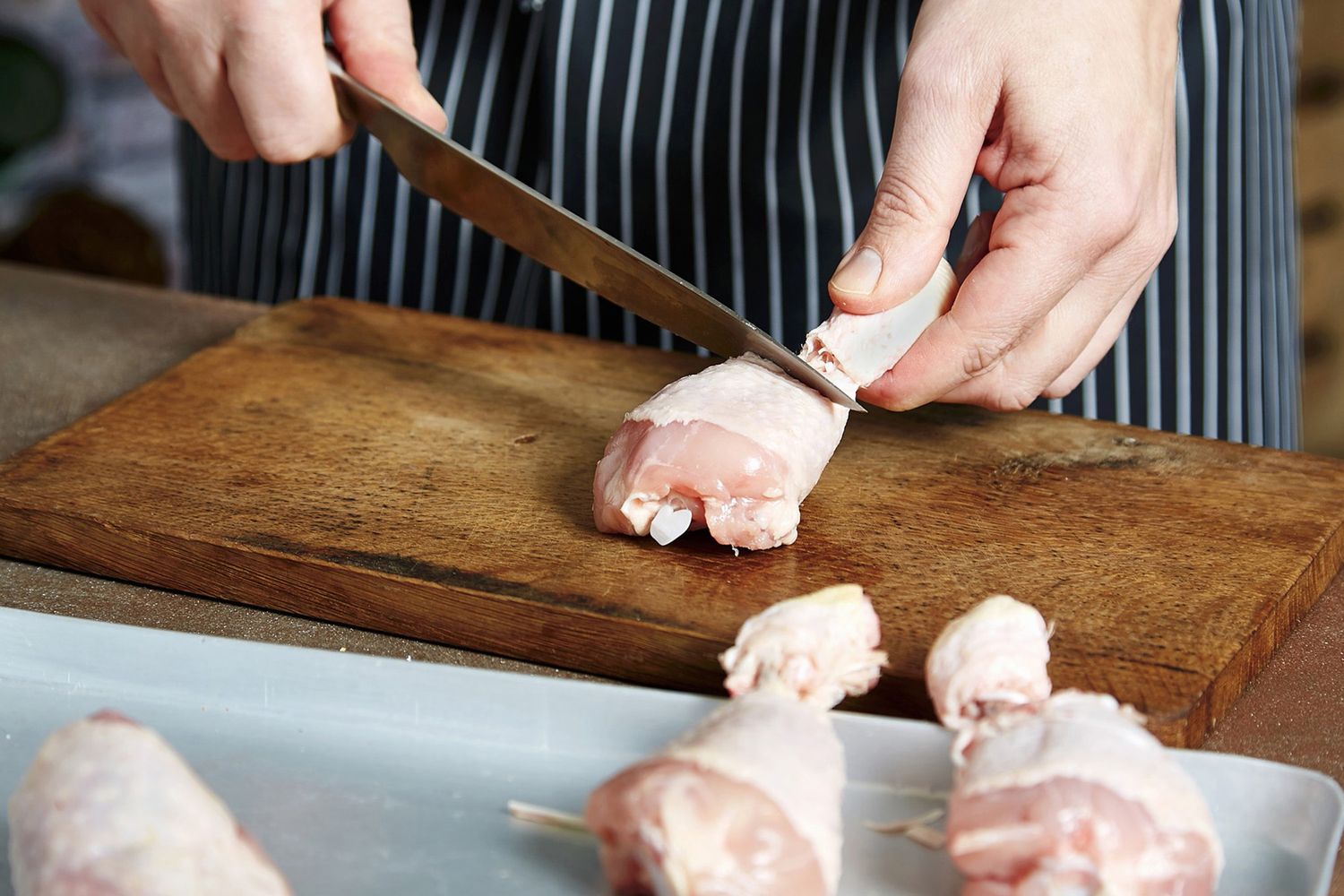 Step: 2/4
Push the meat down with the knife from the end of the bone so that a little bit of the bone is exposed.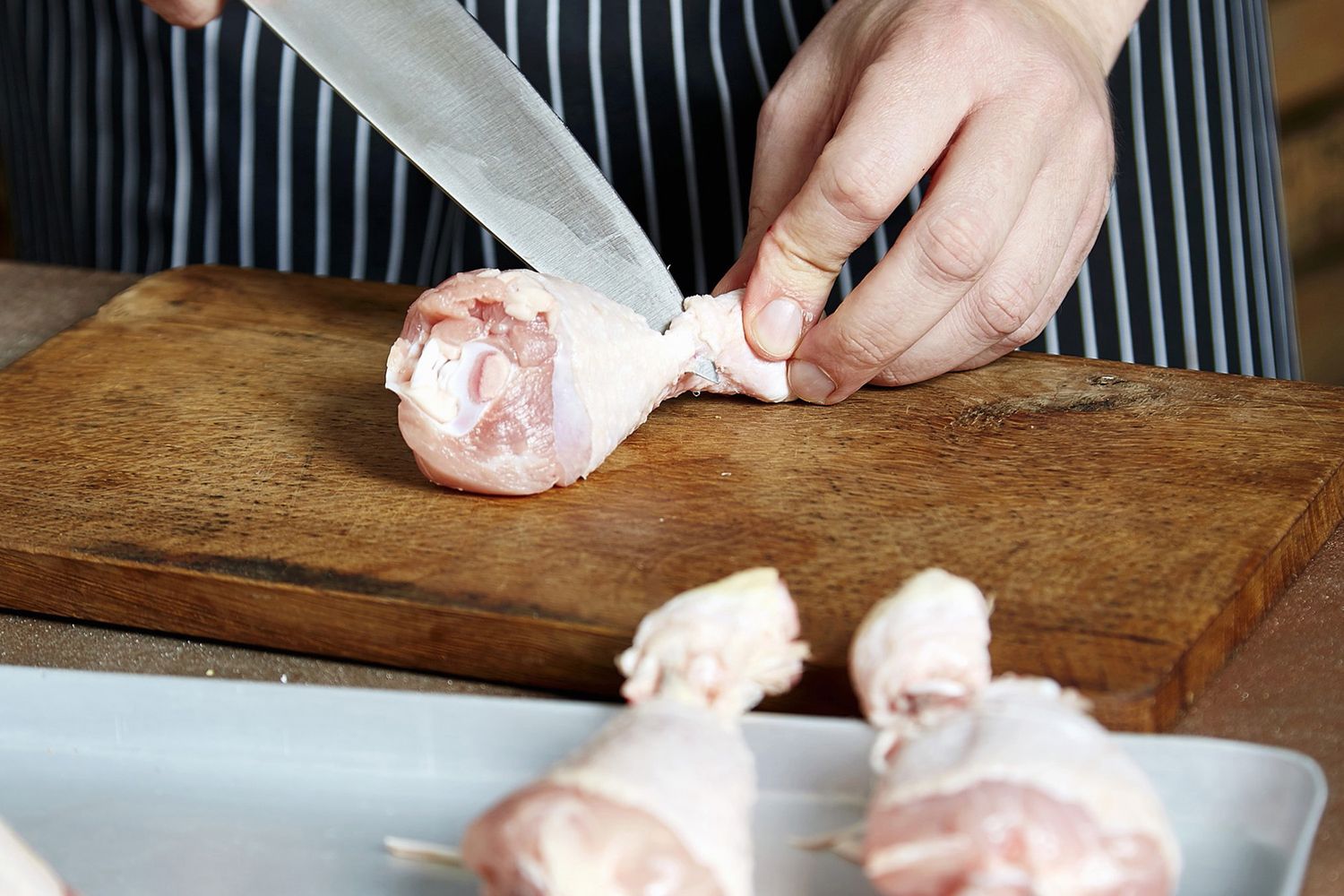 Step: 3/4
Brush the drumsticks all over with the barbecue sauce, lemon juice and oil. Cover and chill in the fridge for at least 1 hour. Preheat the oven to 200°C (180°C fan, gas 6).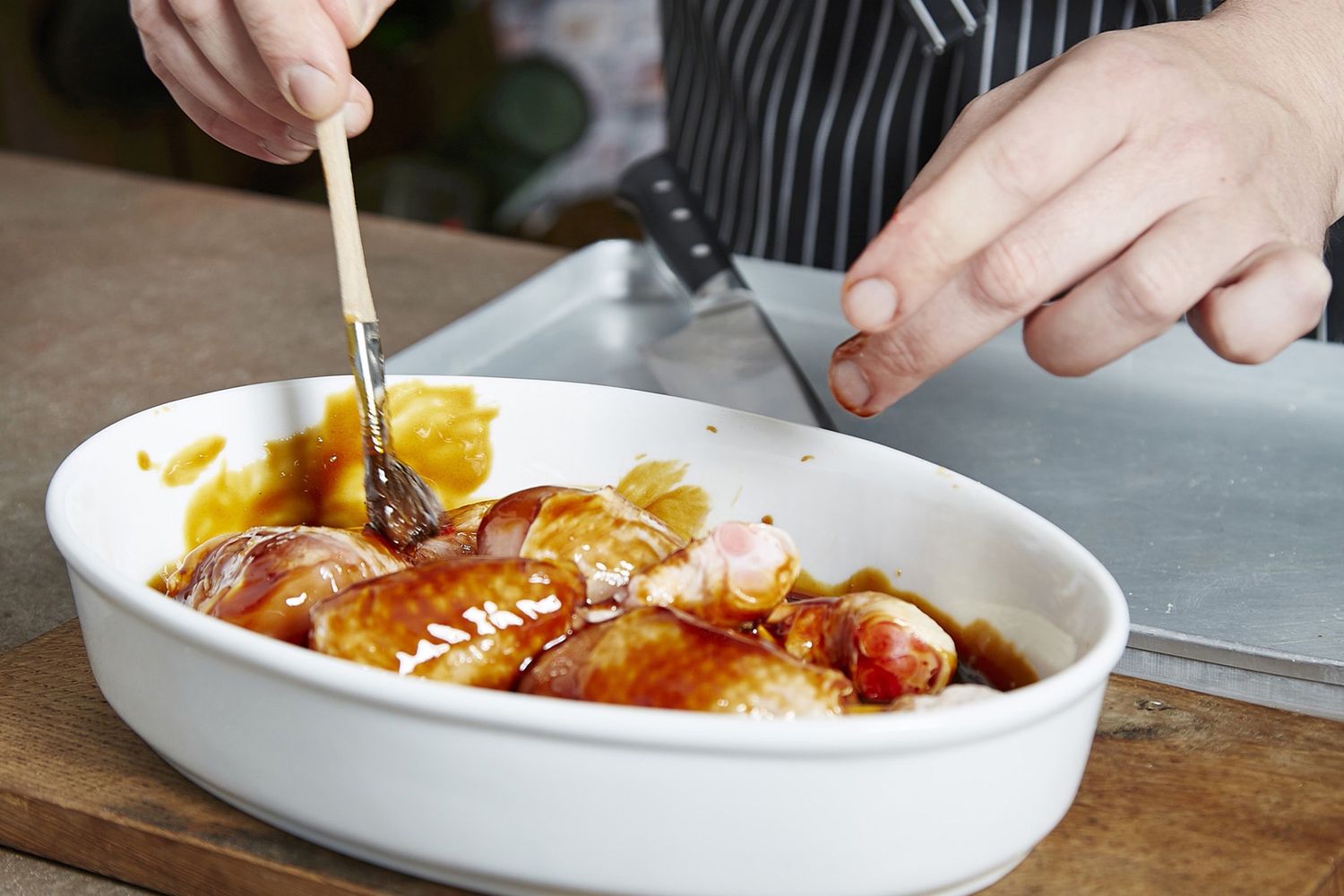 Step: 4/4
Spread out the drumsticks on a baking tray lined with baking paper. Cook in the preheated oven for 25 minutes until browned. Turn and brush with barbecue sauce. Sprinkle with sesame seeds and serve.