Step: 1/11
Cut the tips off the chicken wings with poultry shears.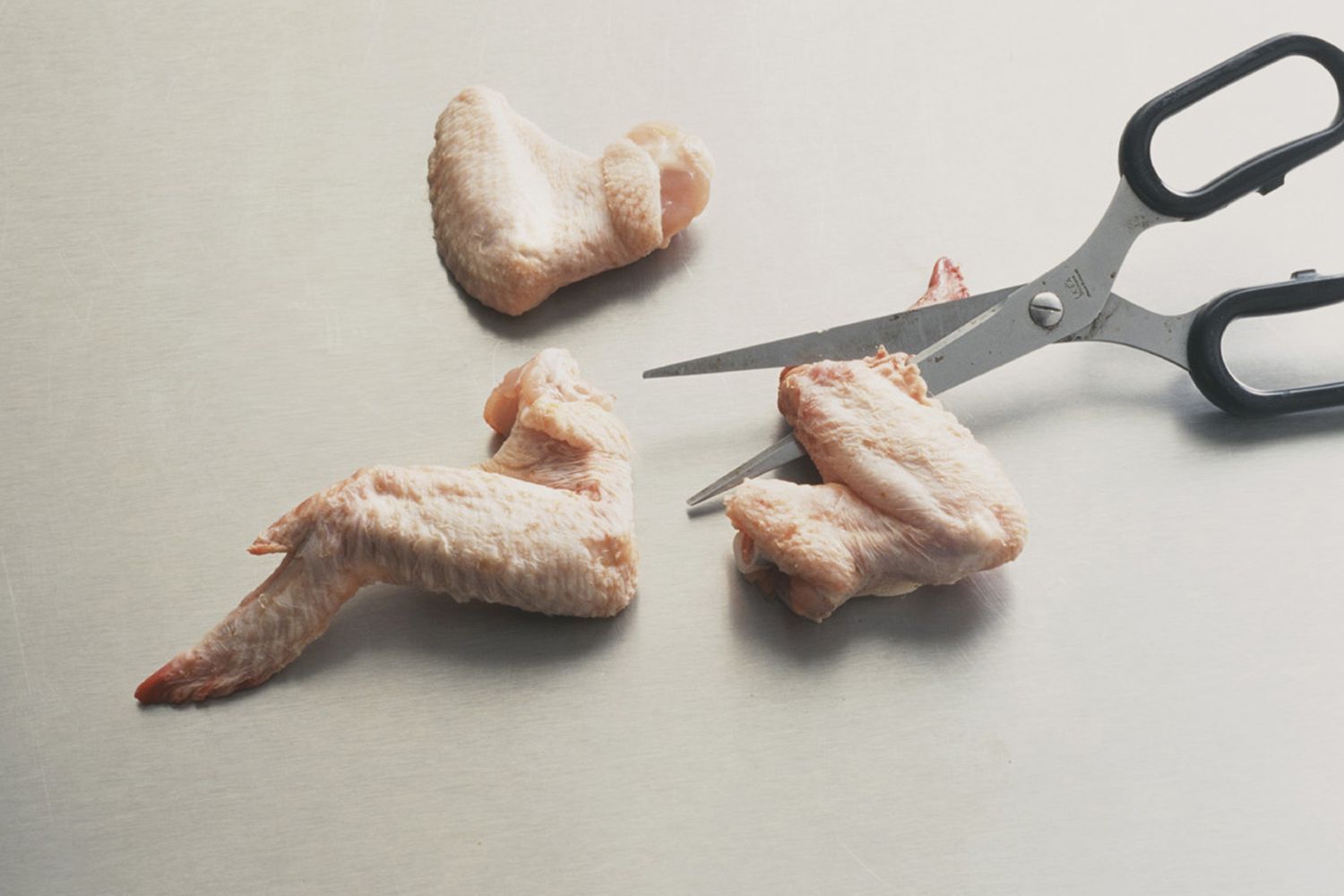 Step: 2/11
Divide the wings along the joint with a sharp knife.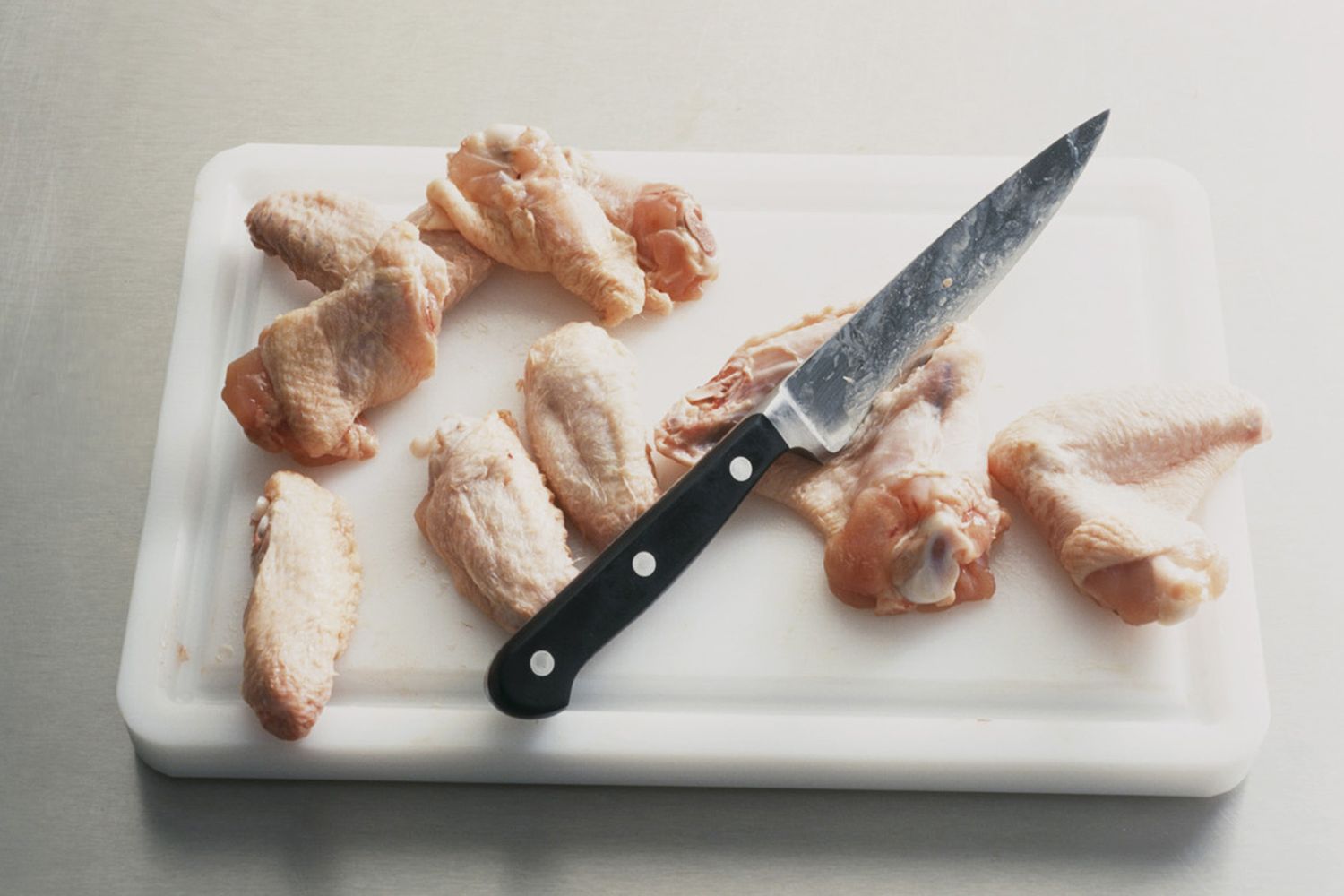 Step: 3/11
Preheat the oven to 200°C (180°C fan, gas 6). Line a baking tray with baking paper. Spread out the chicken pieces on it and season with salt and pepper. Bake in the oven for 10 minutes.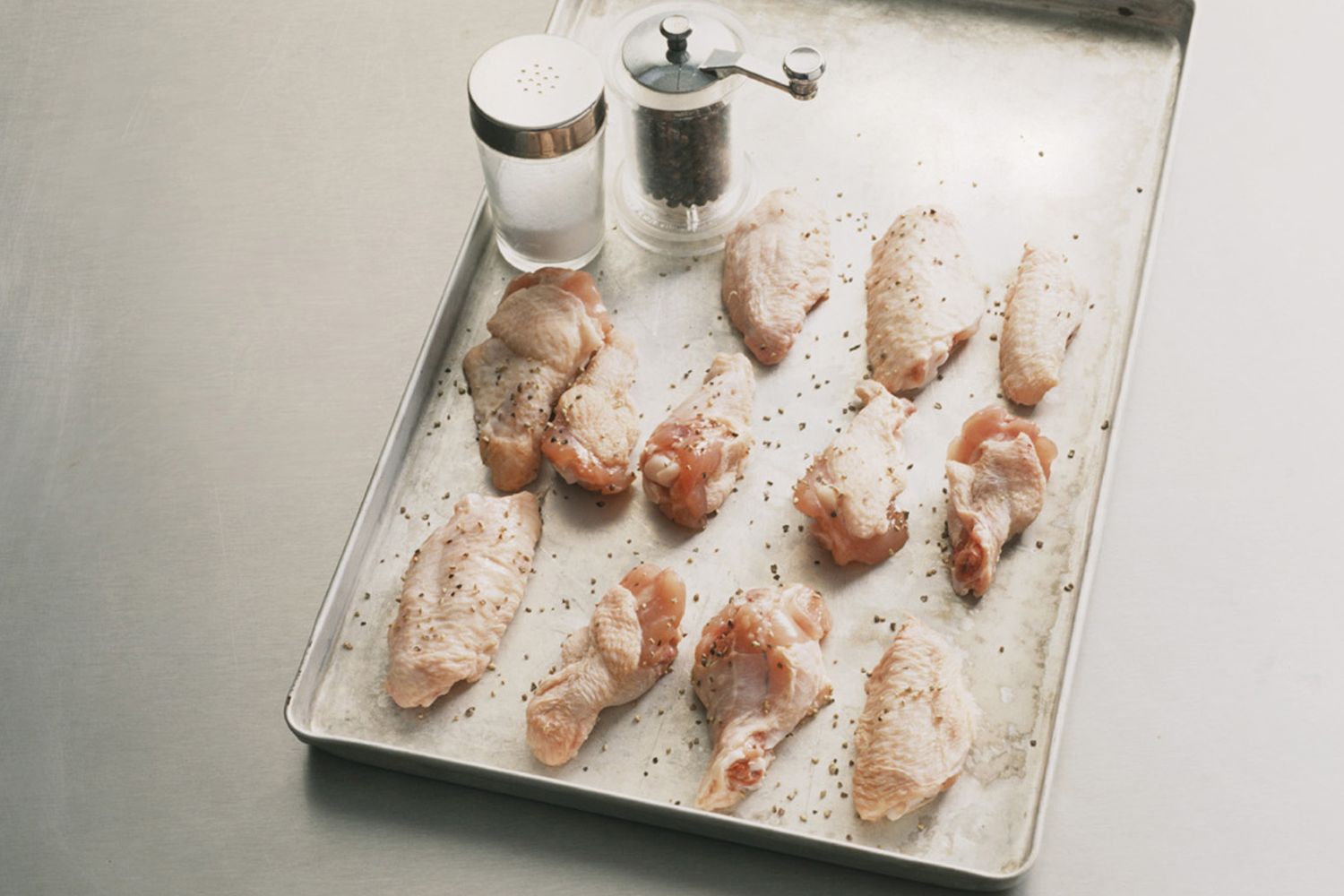 Step: 4/11
Meanwhile squeeze the juice from the orange.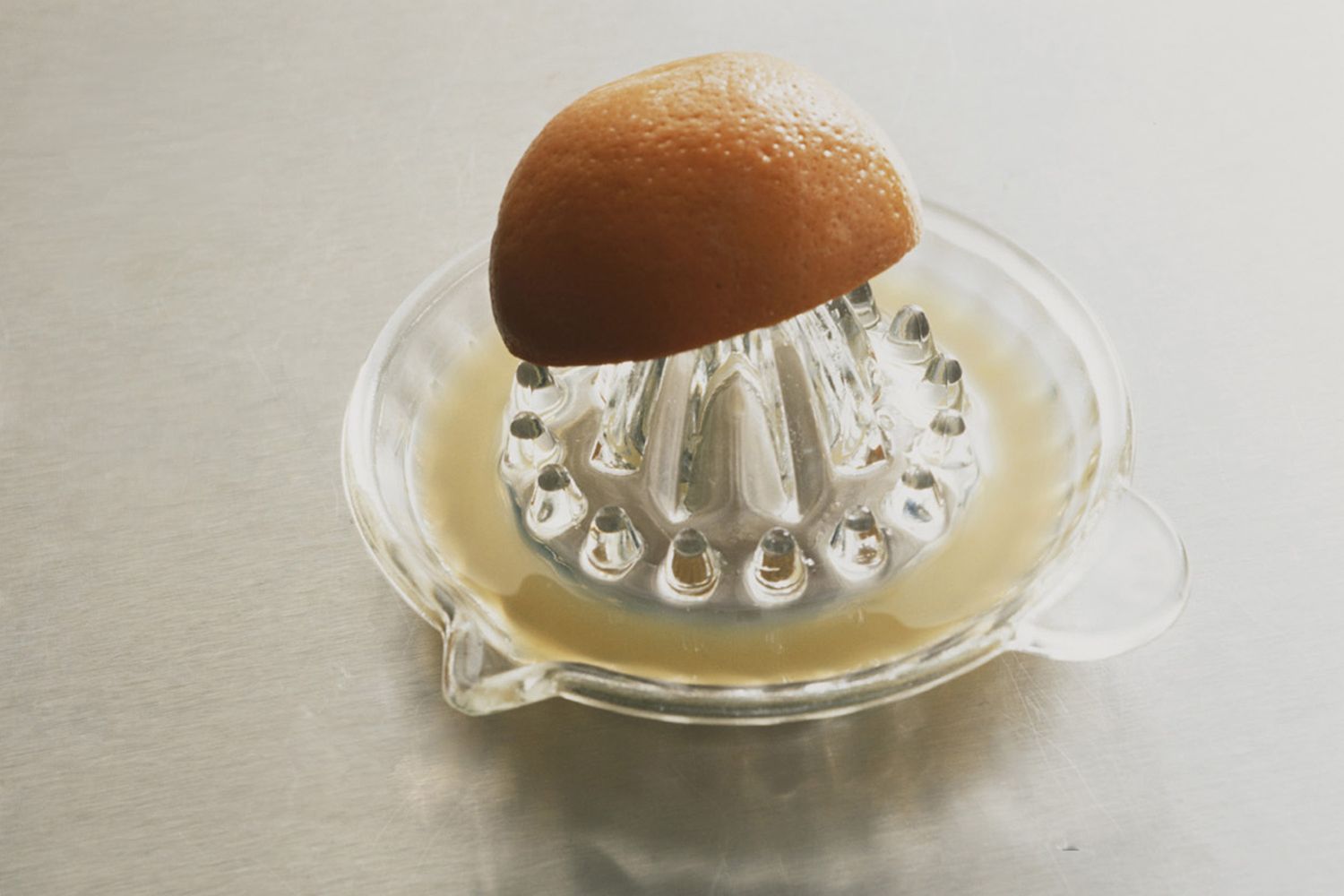 Step: 5/11
Wash and finely chop the spring onions.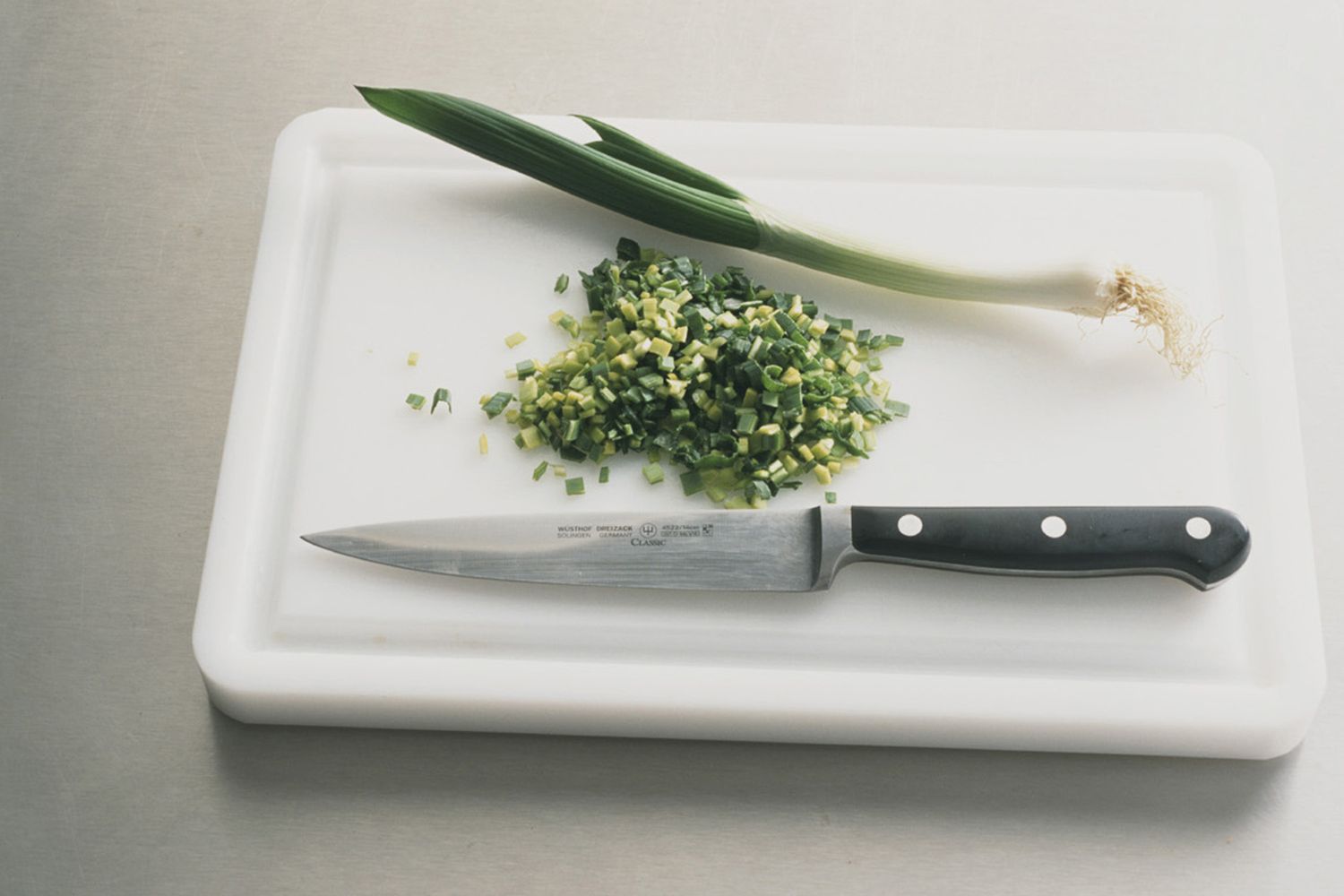 Step: 6/11
Peel and finely dice the ginger.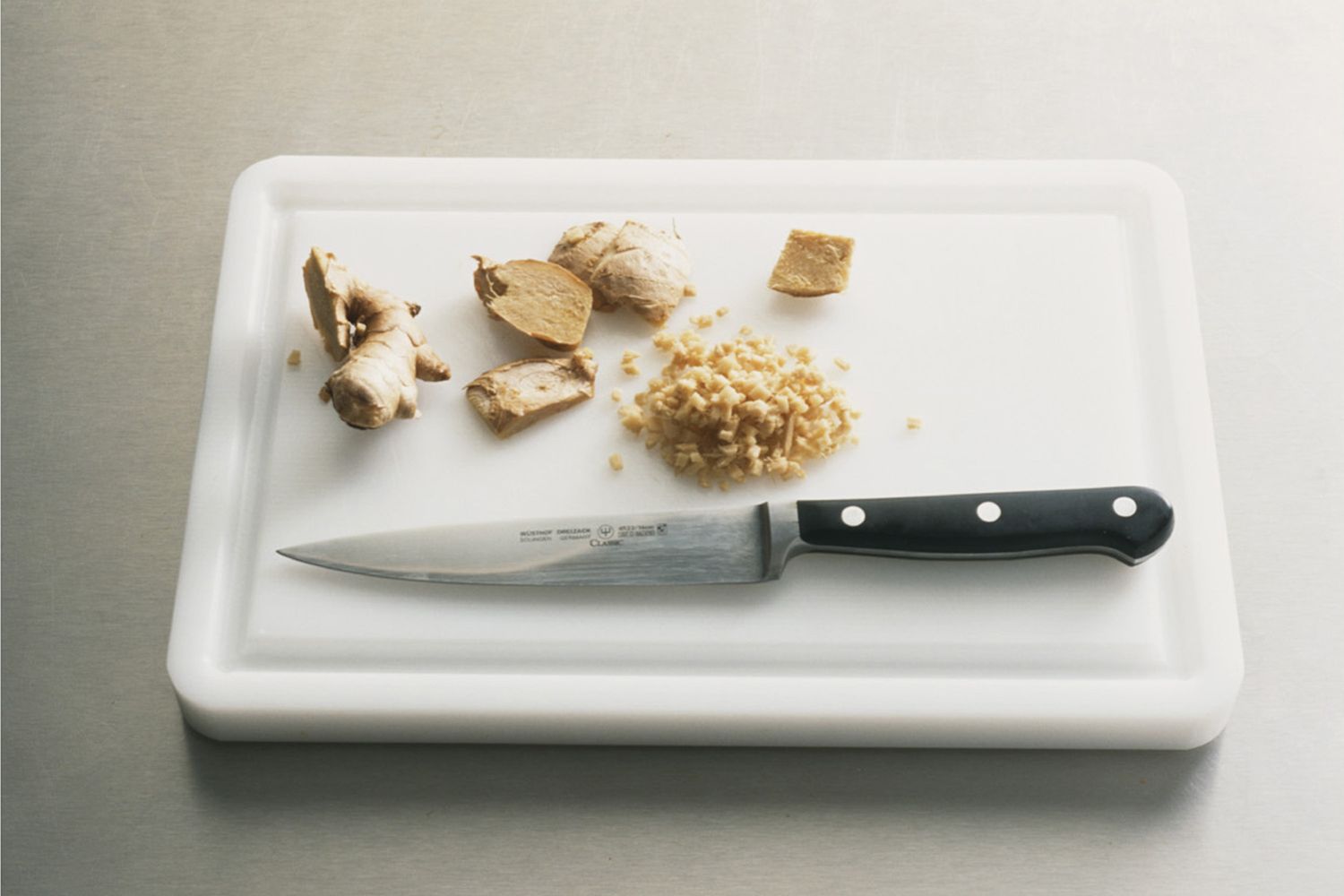 Step: 7/11
Mix the ginger, spring onions and soy sauce in a bowl.
Step: 8/11
Add the orange juice and season with chilli sauce.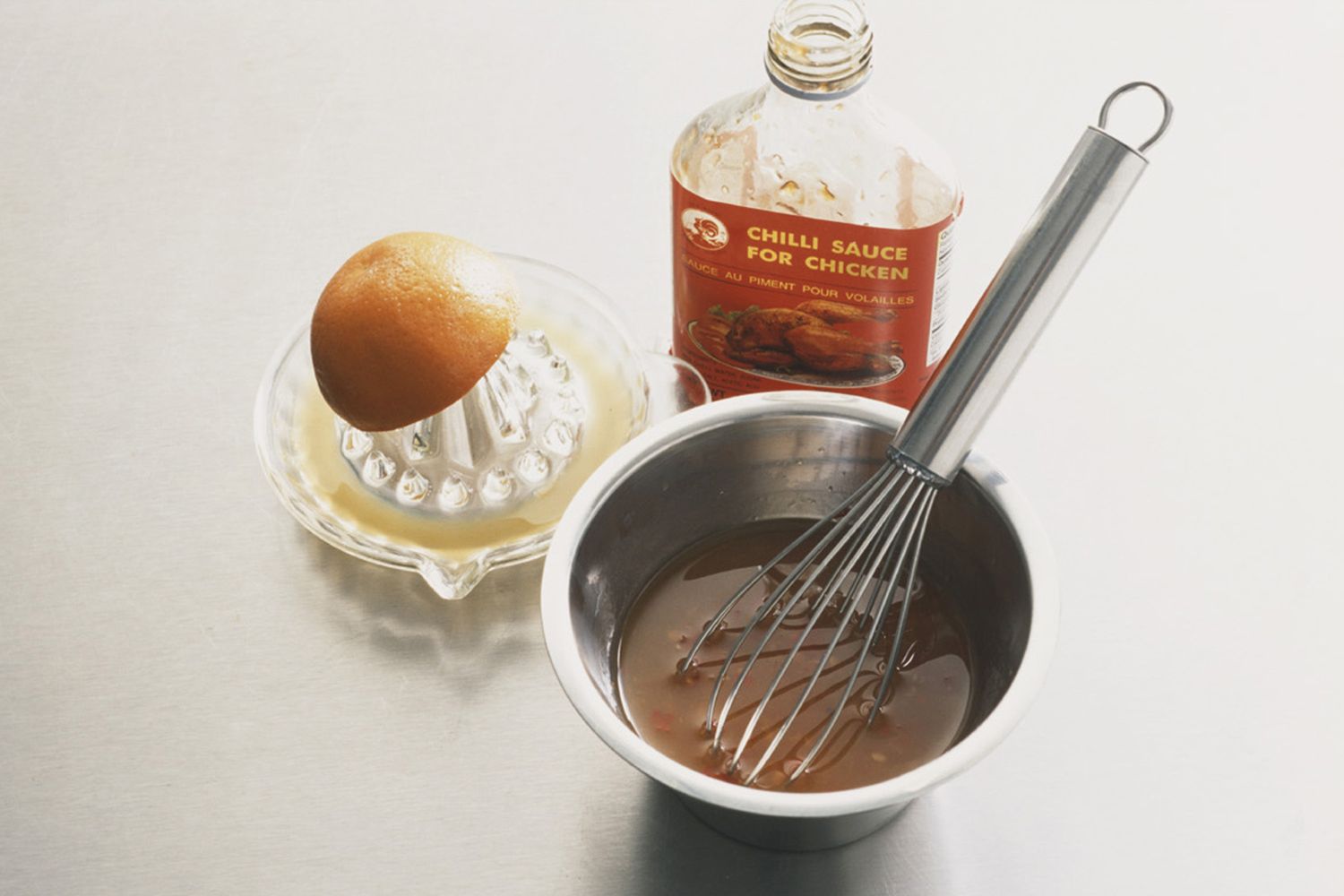 Step: 9/11
Remove the chicken wings from the oven and place in a bowl.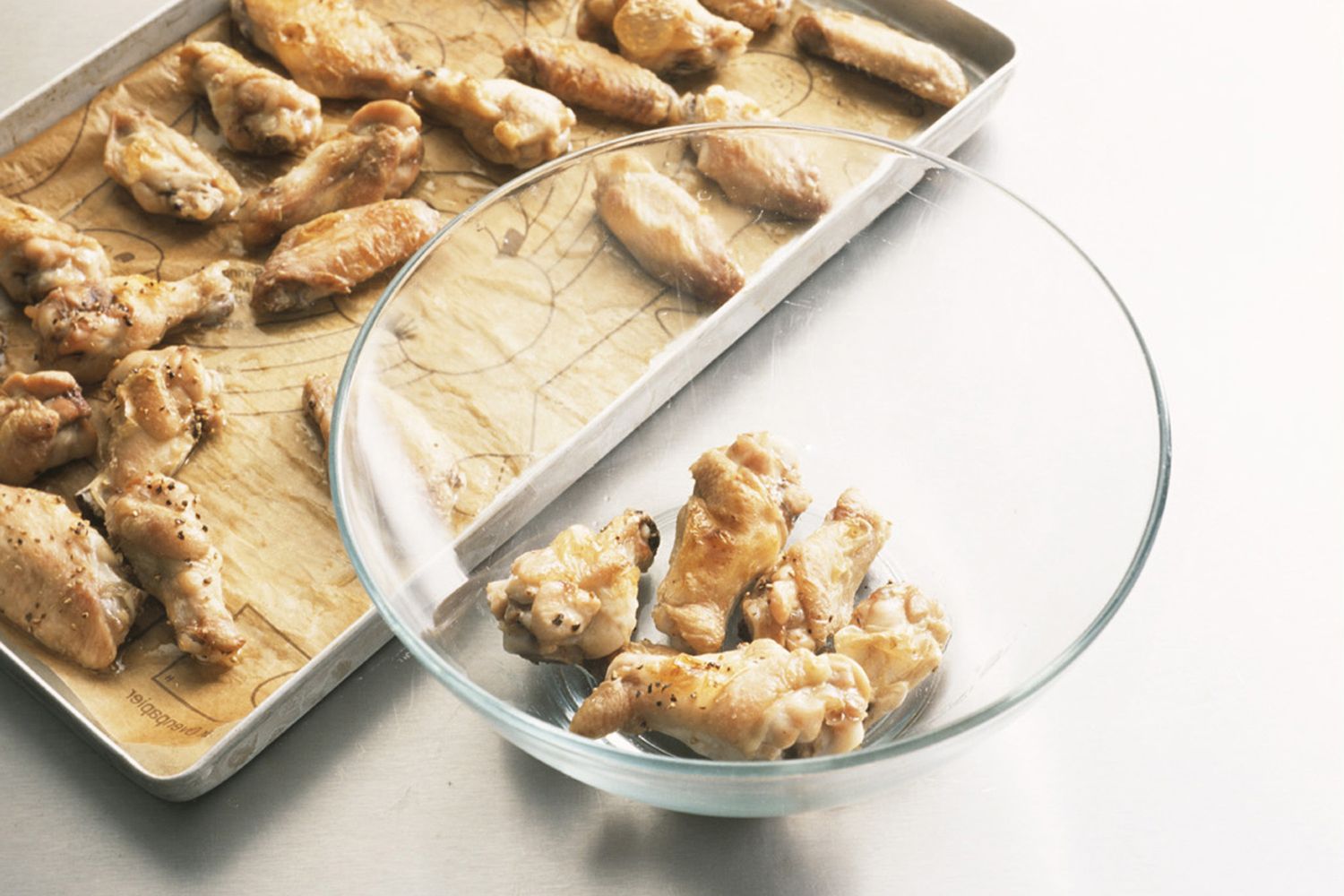 Step: 10/11
Mix with half of the sauce. Return to the tray and bake for another 10 minutes until golden brown.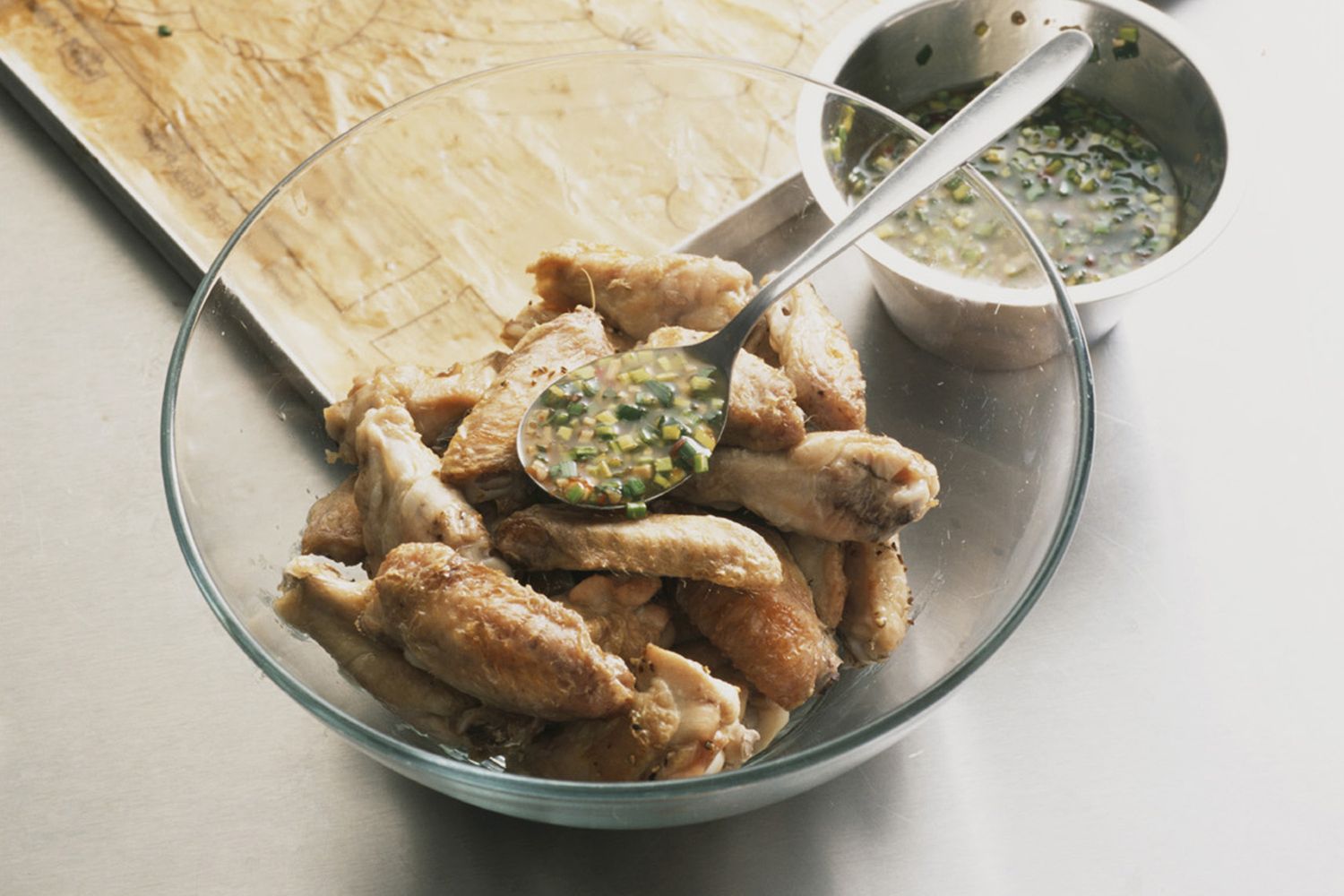 Step: 11/11
Remove from the oven and serve with the remaining sauce as a dip, garnished with spring onion strips.