Step: 1/8
Preheat the oven to 220°C (200°C fan, gas 7). Wash the aubergines and halve lengthways. Score a diamond pattern into the cut surfaces to about 1cm deep.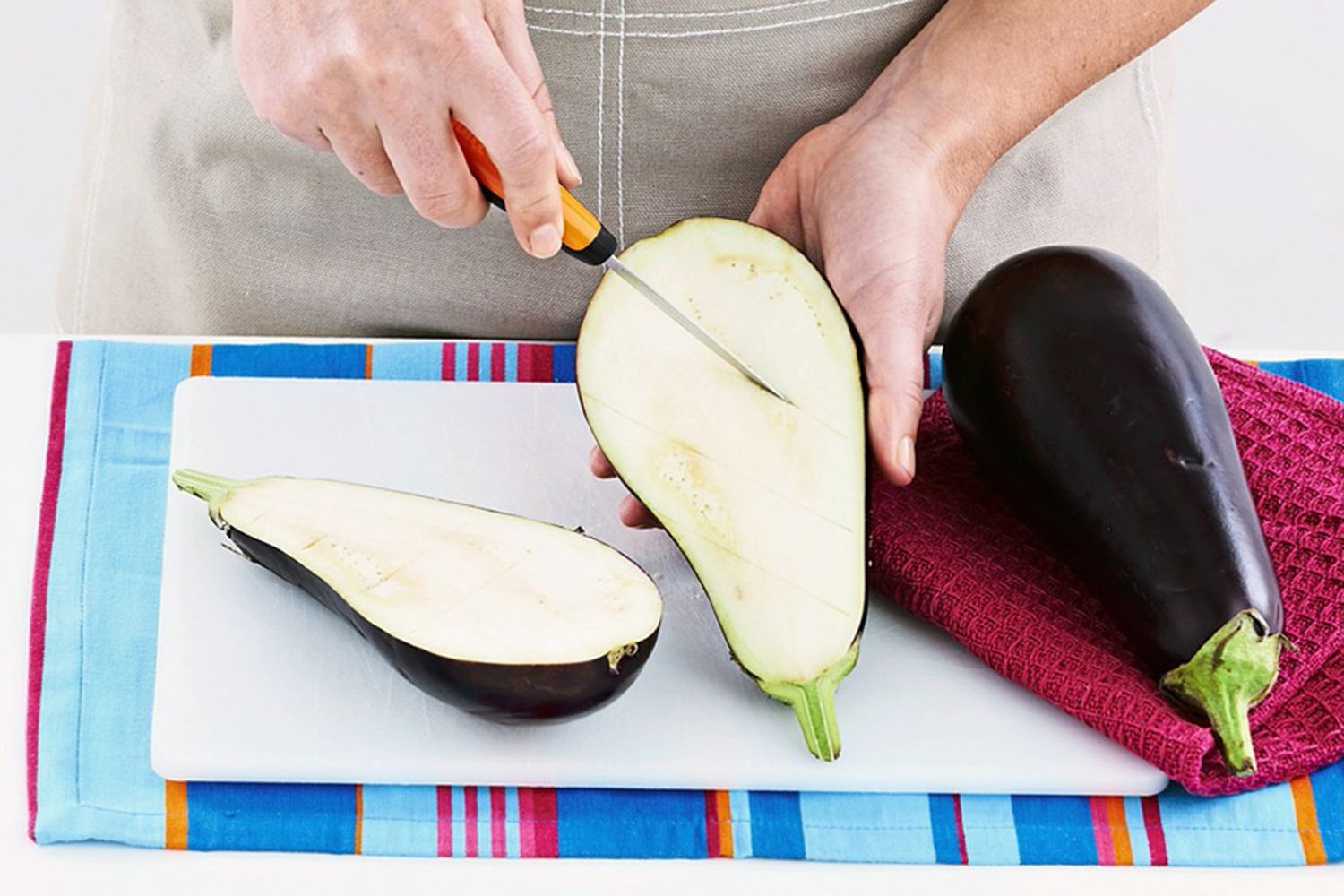 Step: 2/8
Peel and thinly slice the garlic. Stud the carved aubergines with the garlic slices.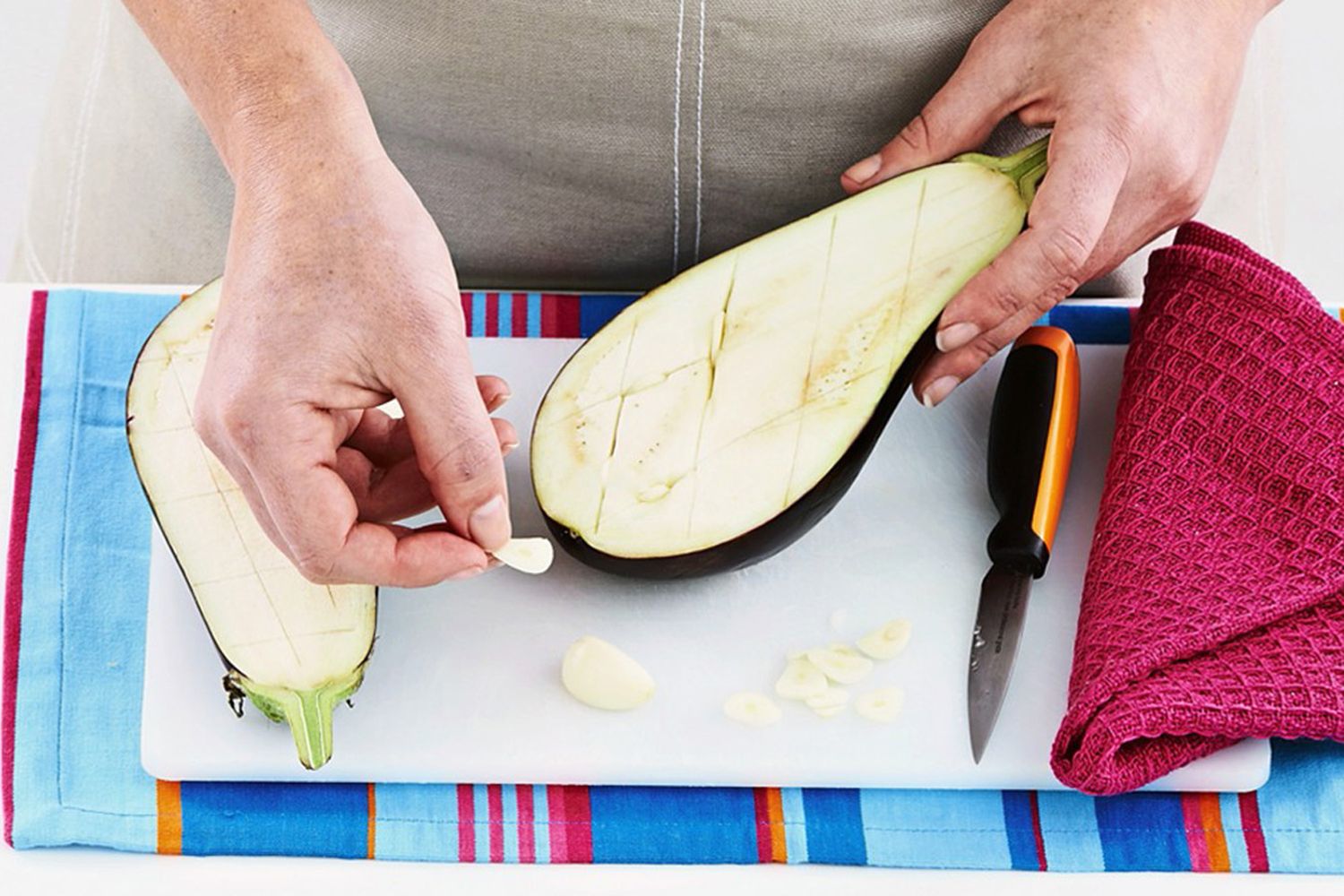 Step: 3/8
Place the aubergines in an oiled baking tray and drizzle with 2 tbsp of oil. Bake in the oven for 40-50 minutes until tender.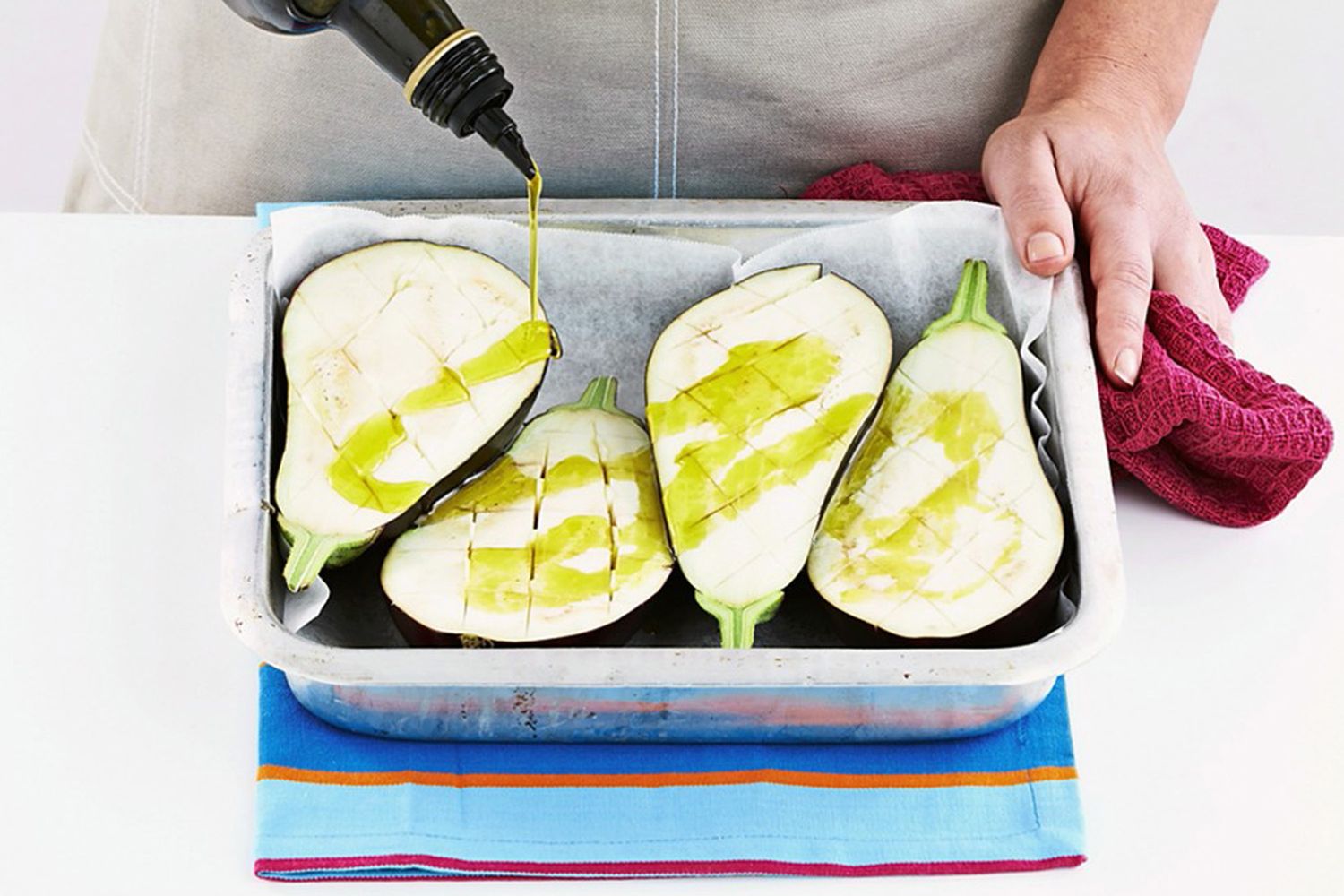 Step: 4/8
Meanwhile, toast the sesame seeds in a dry pan until golden. Remove and allow to cool.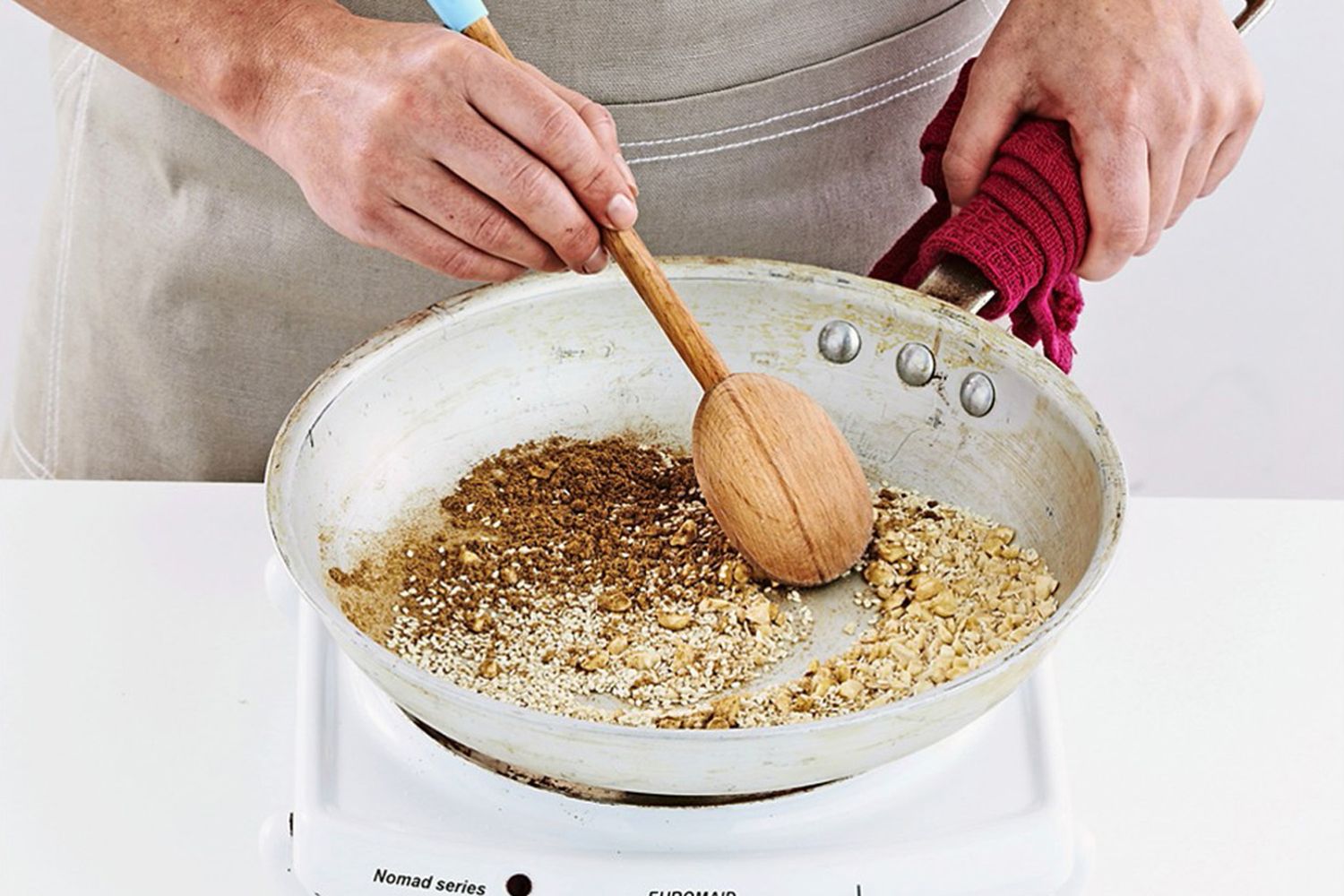 Step: 5/8
Remove the aubergines from the oven, allow to cool slightly, then scoop out the flesh with a spoon.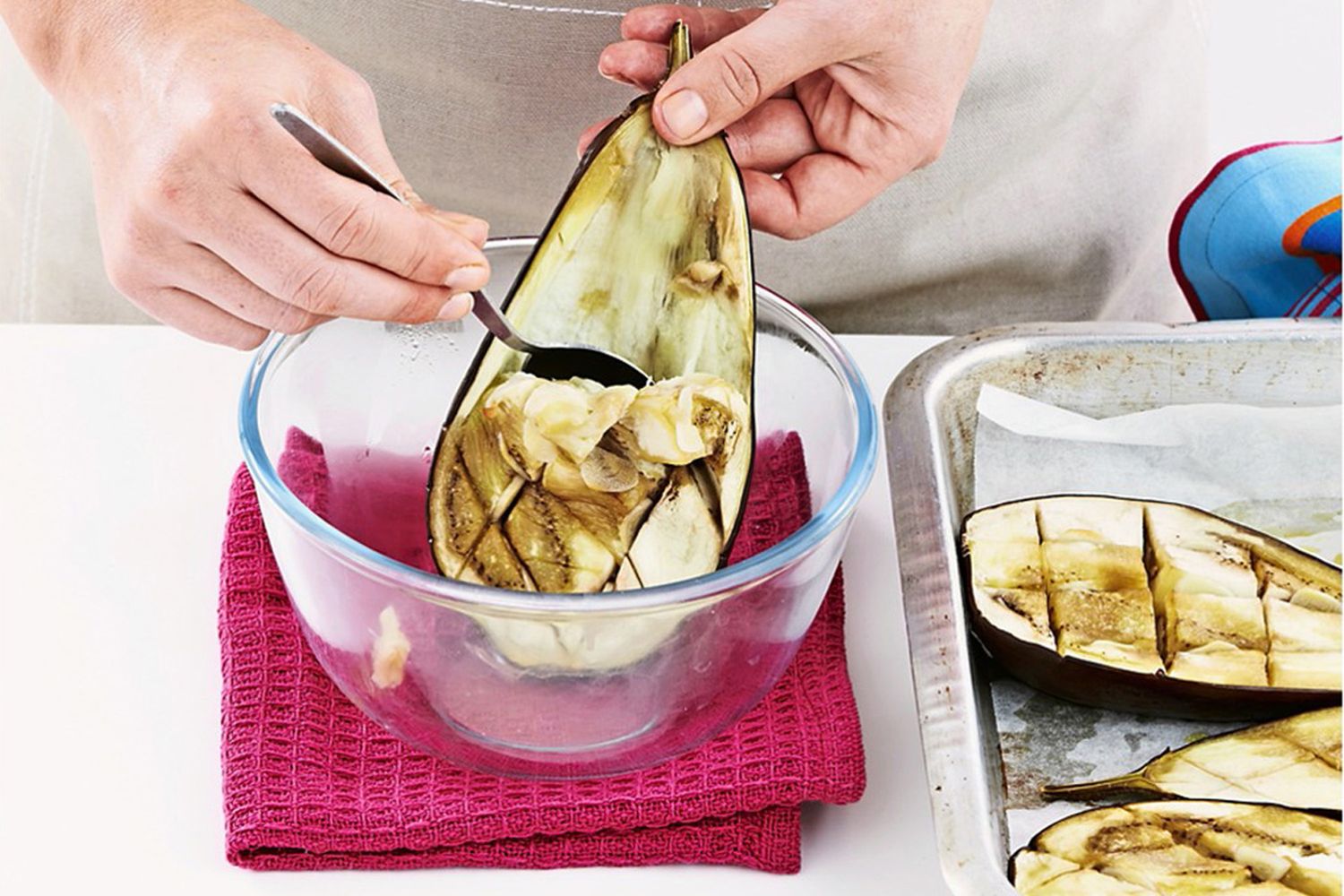 Step: 6/8
Place the aubergine pulp in a sieve and press it through with a spoon.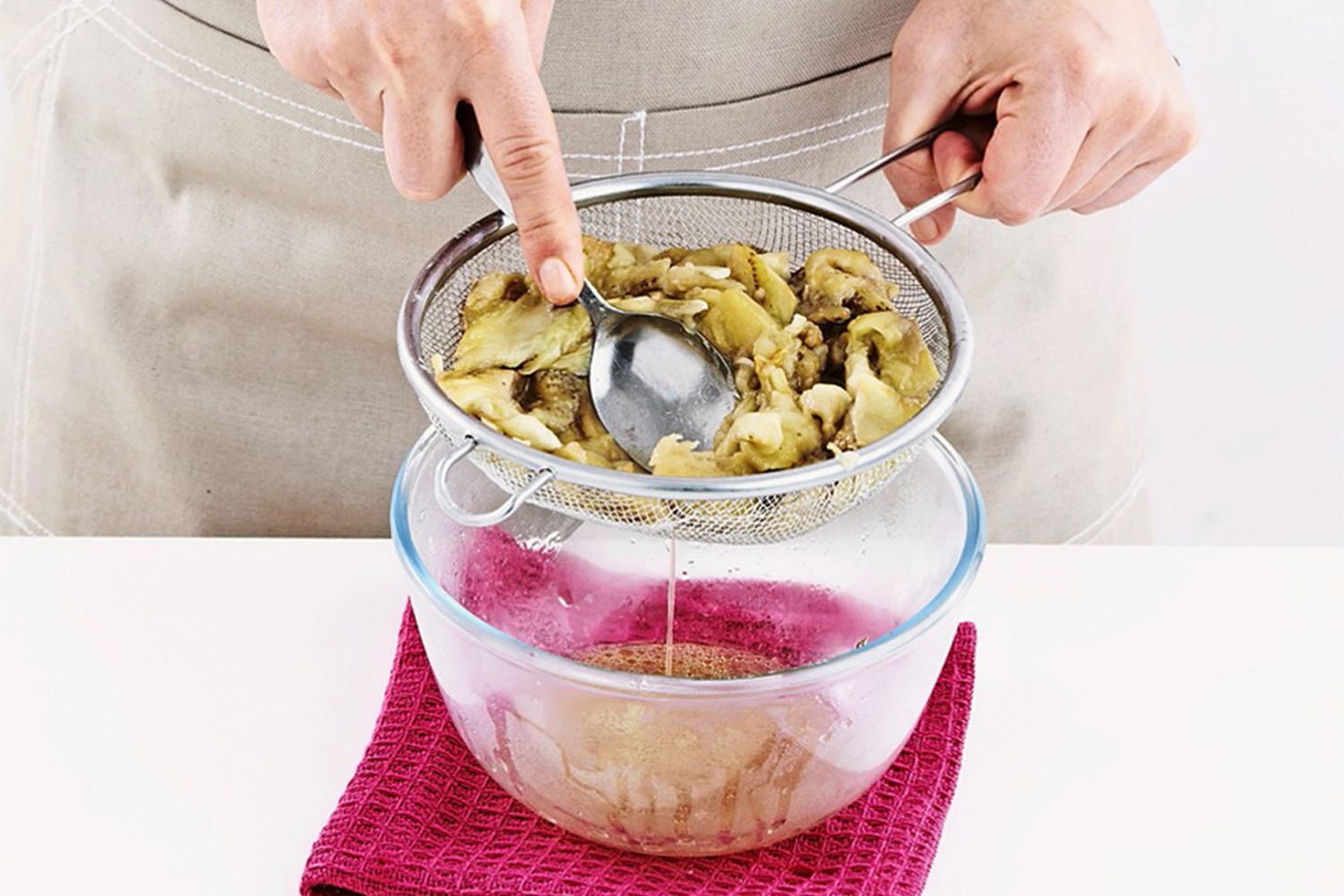 Step: 7/8
Place the aubergine pulp in a blender with the remaining oil, the lemon juice, tahini, a pinch of salt and some pepper. Blitz to a creamy paste.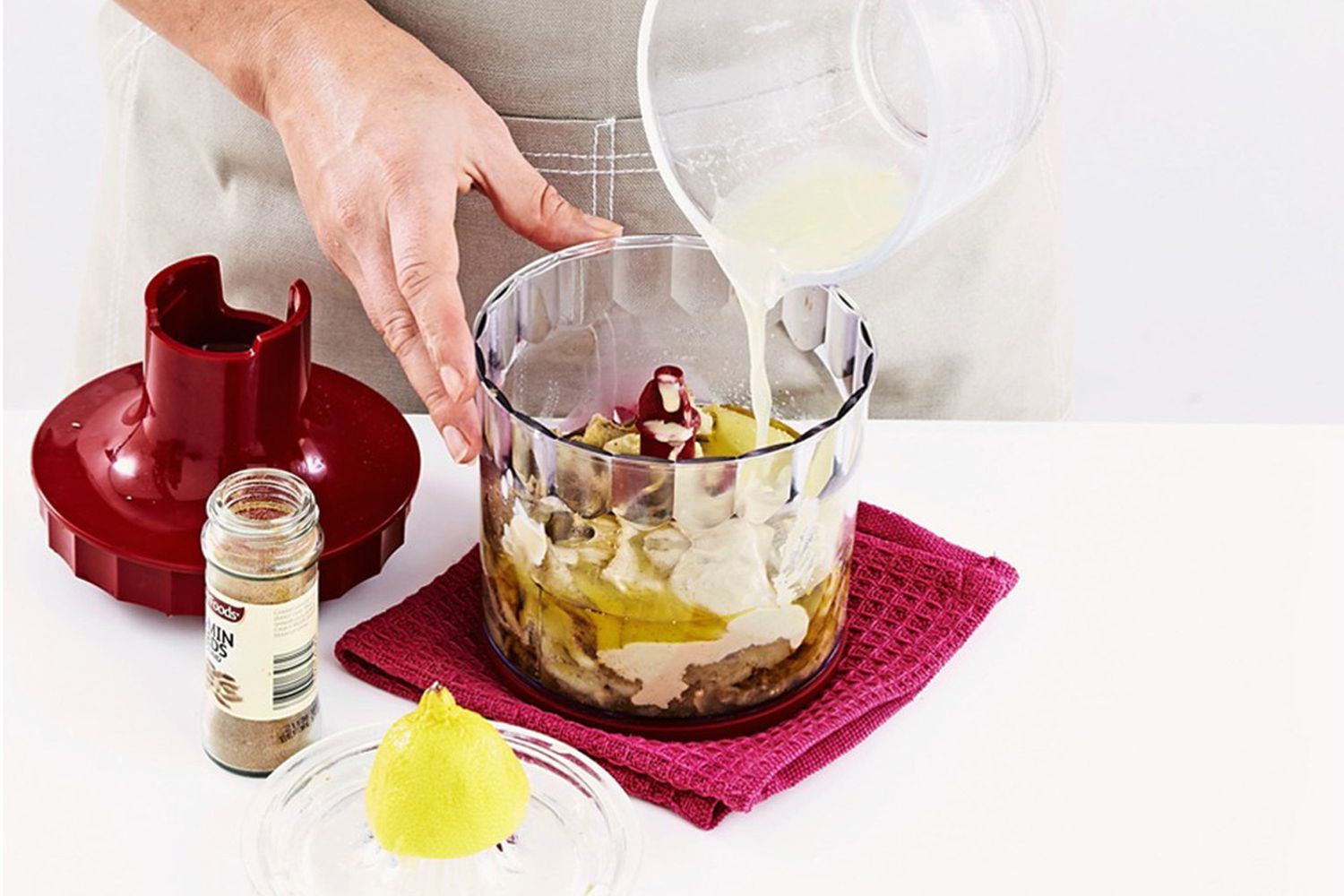 Step: 8/8
Season the aubergine puree and place in a bowl. Sprinkle with sesame seeds, drizzle with the remaining oil and serve garnished with pomegranate seeds.