Step: 1/6
Prepare all the ingredients.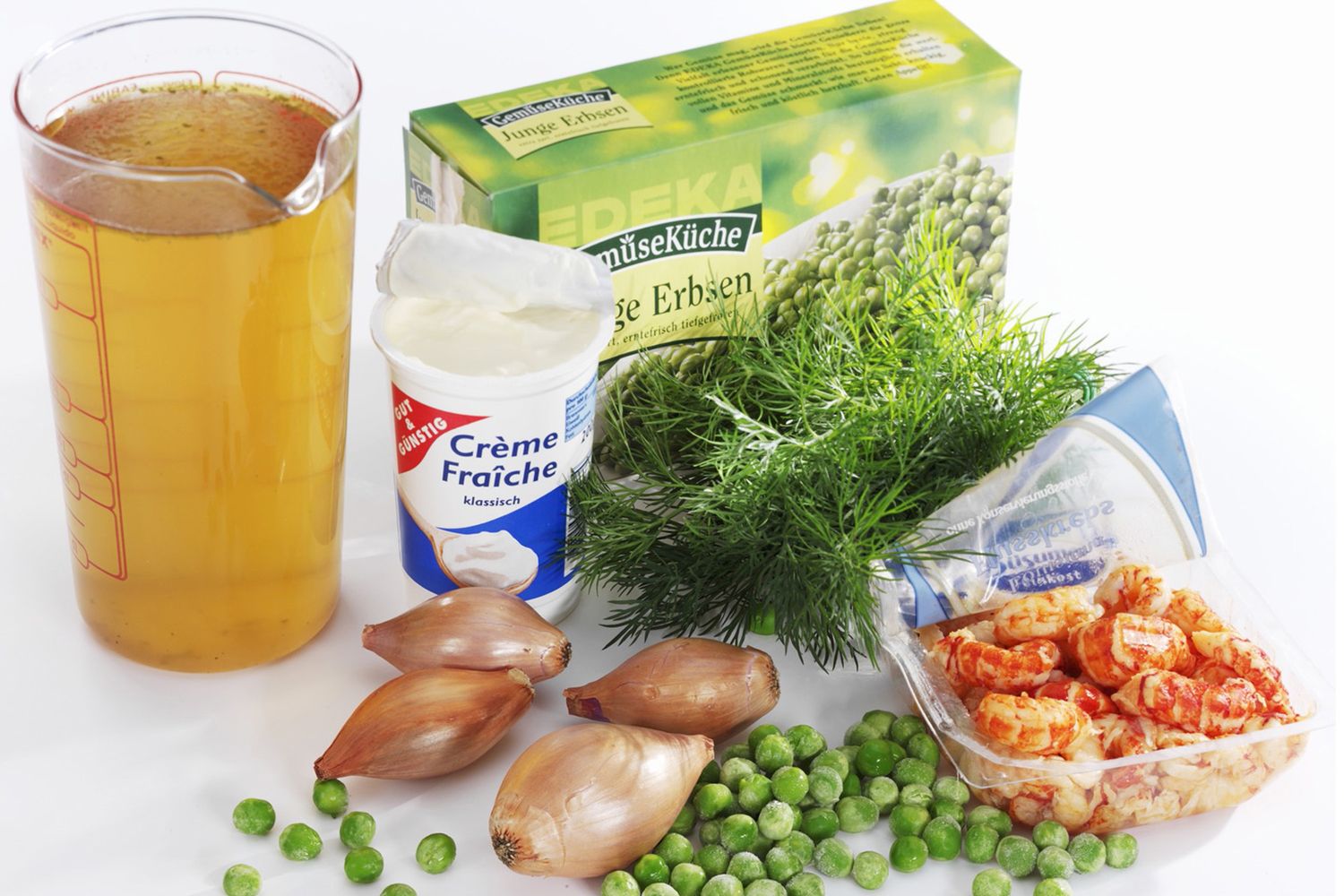 Step: 2/6
Peel and finely dice the shallots.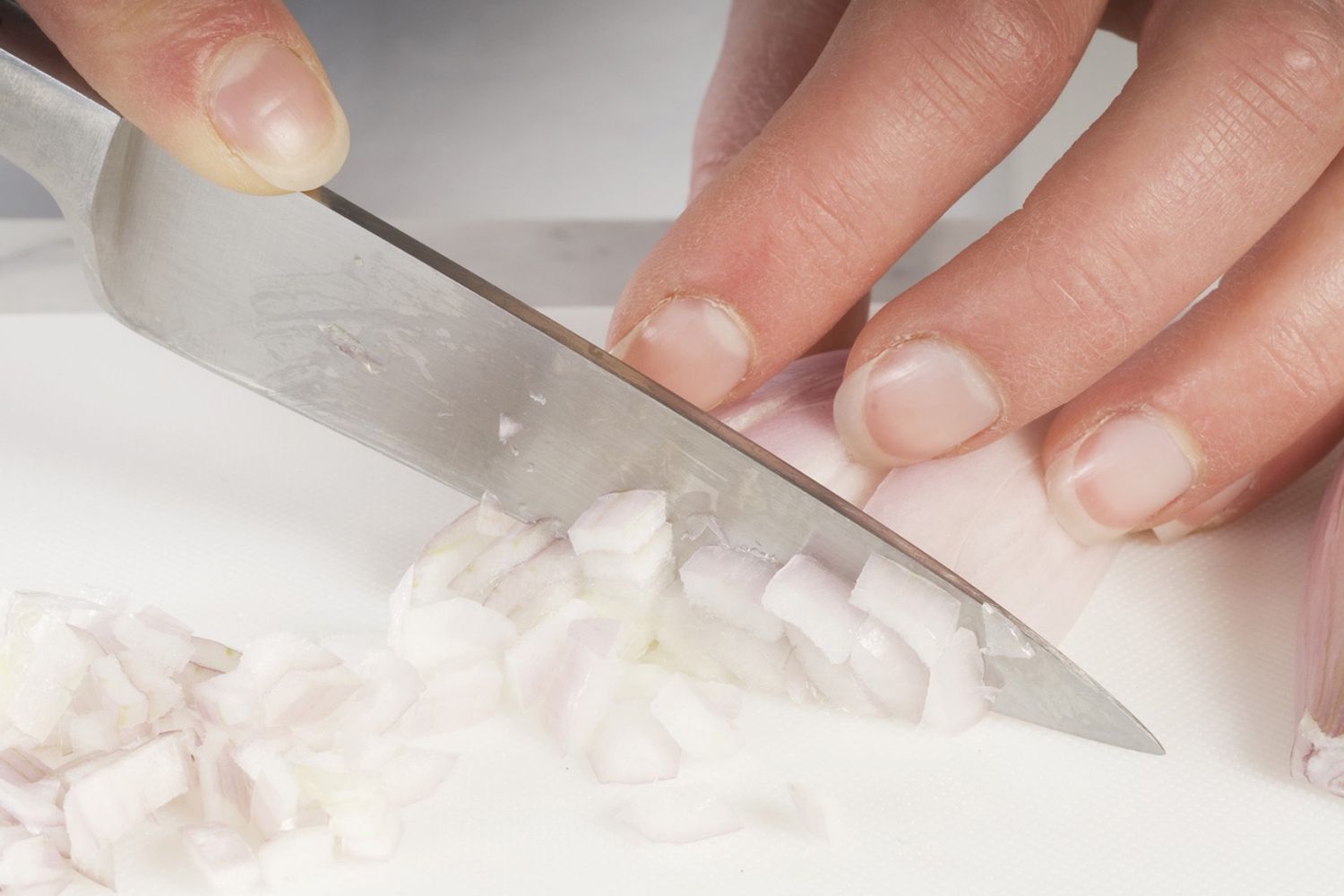 Step: 3/6
Place in a pan with the stock and peas and bring to the boil.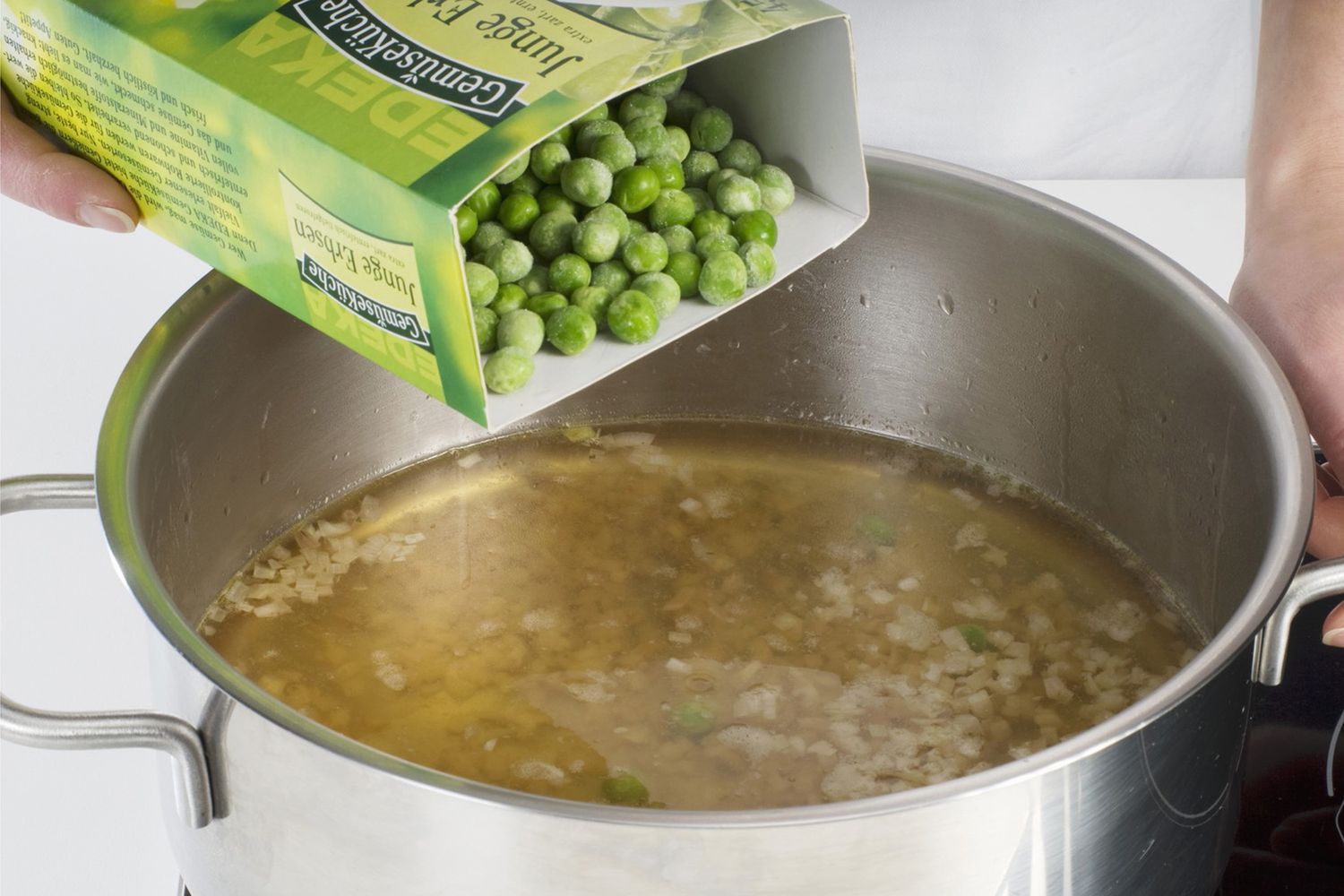 Step: 4/6
Allow to simmer for 5 minutes. Blitz with a hand blender until finely chopped.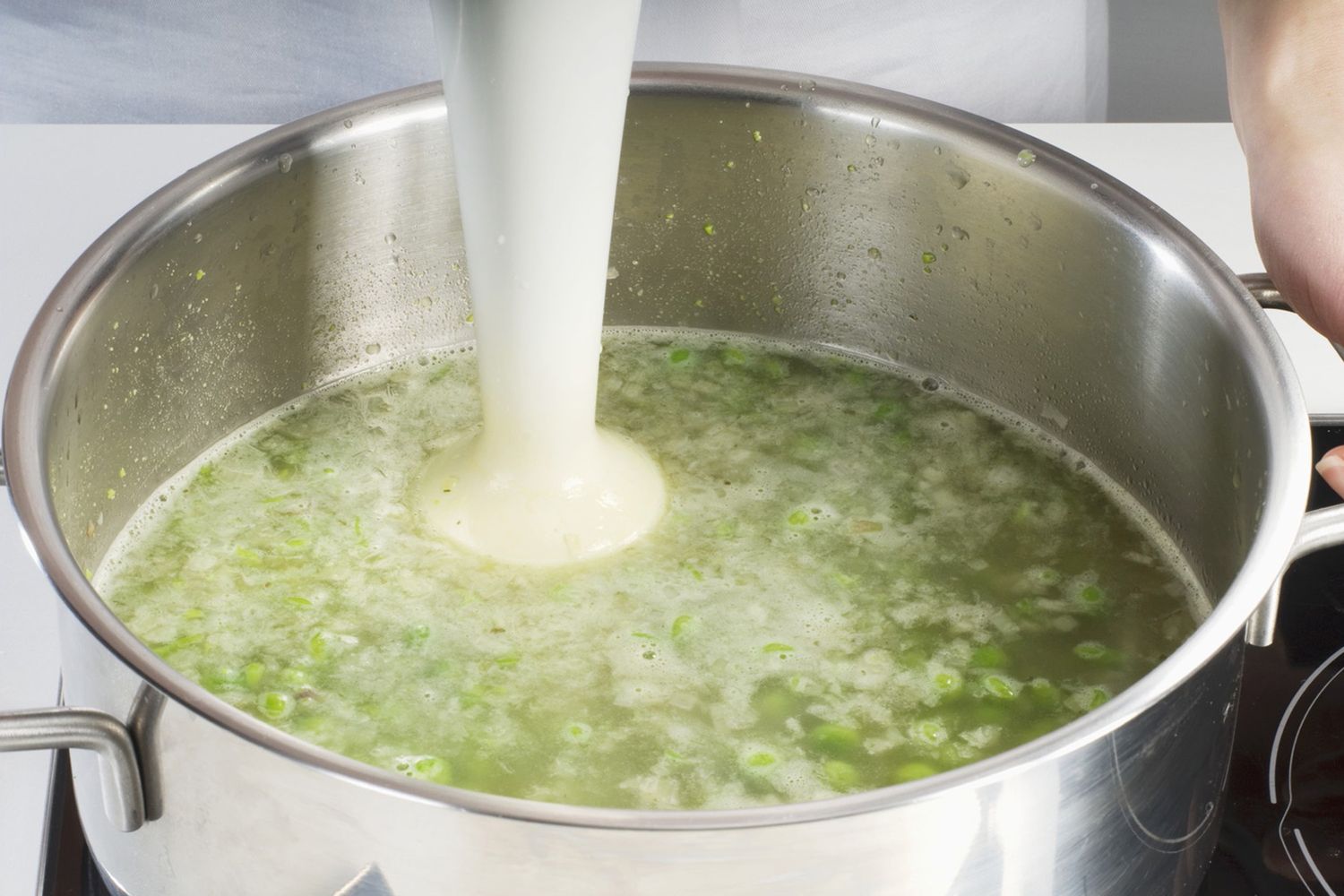 Step: 5/6
Stir in the creme fraîche, add stock if needed and season with salt and pepper.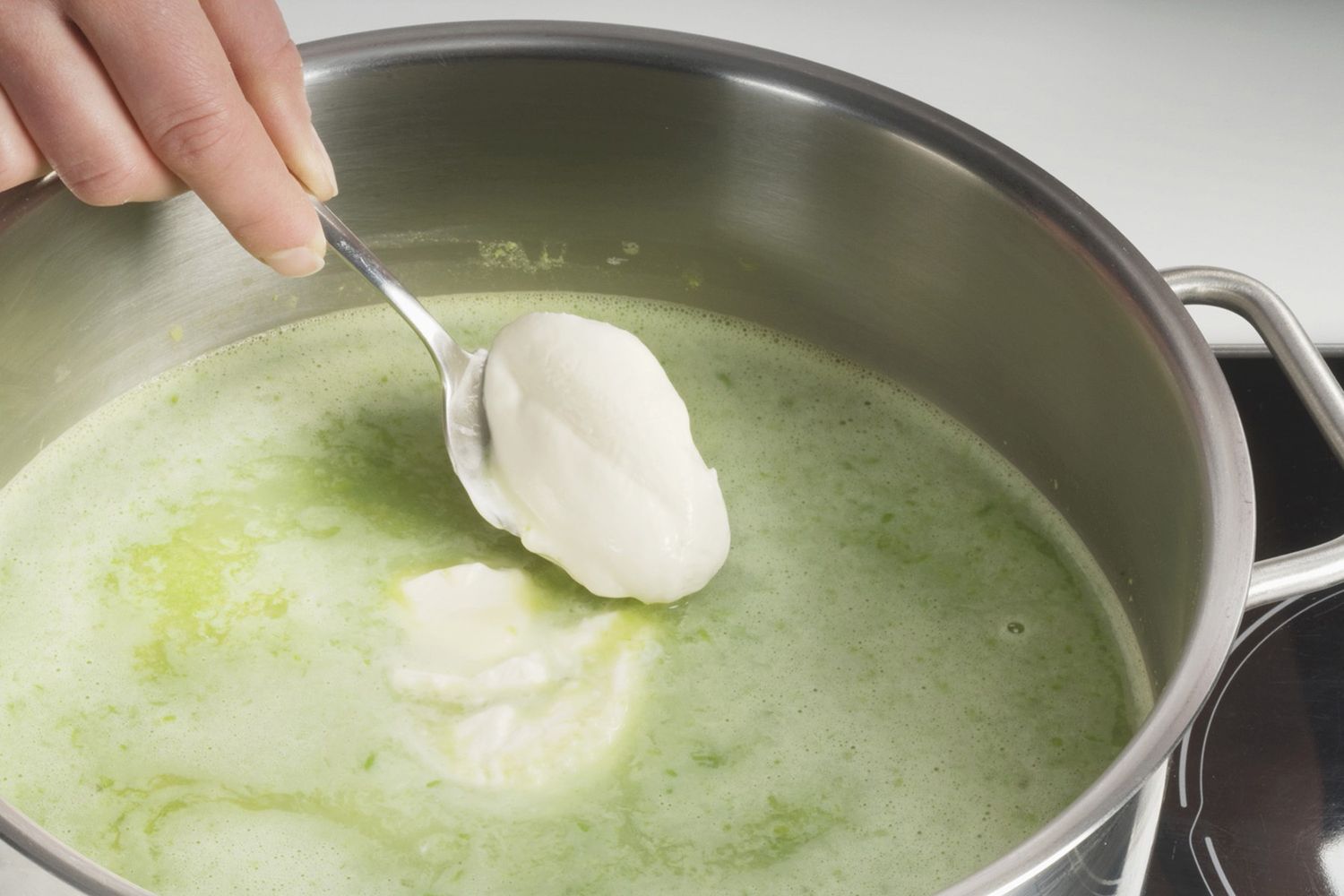 Step: 6/6
Wash the dill, shake dry and finely chop. Add to the soup and stir in. Place the crayfish on top and serve.