Step: 1/8
Sear the meat in hot oil in a pan. Halve the onions, peel the celery and carrots and add to the pan. Pour in 1.5l water and bring to the boil. Reduce the heat and leave to simmer for 2 hours.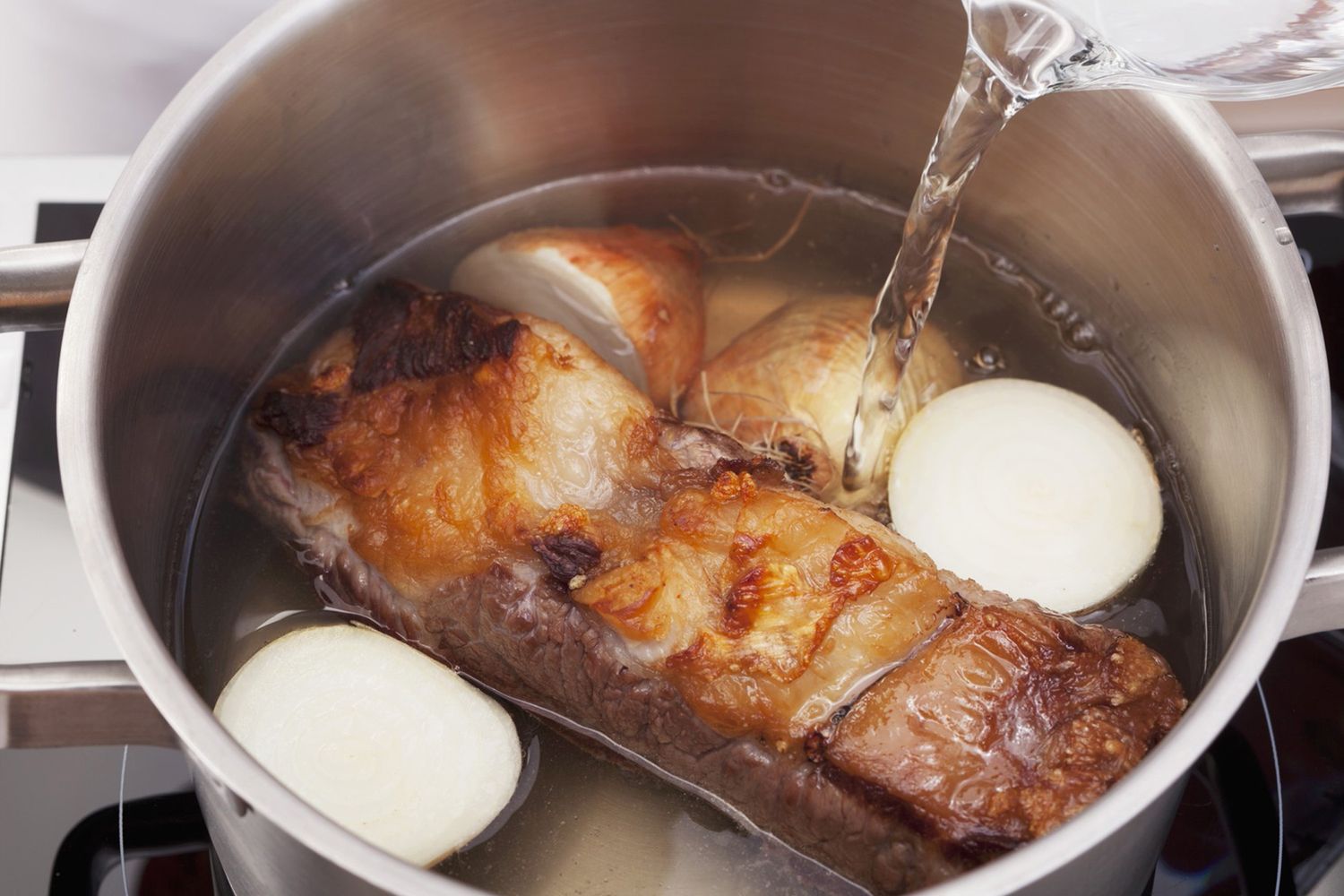 Step: 2/8
Peel the garlic and ginger and cut into slices.
Step: 3/8
After about 1 hour, add the garlic and ginger to the pan together with the mustard, cinnamon and star anise.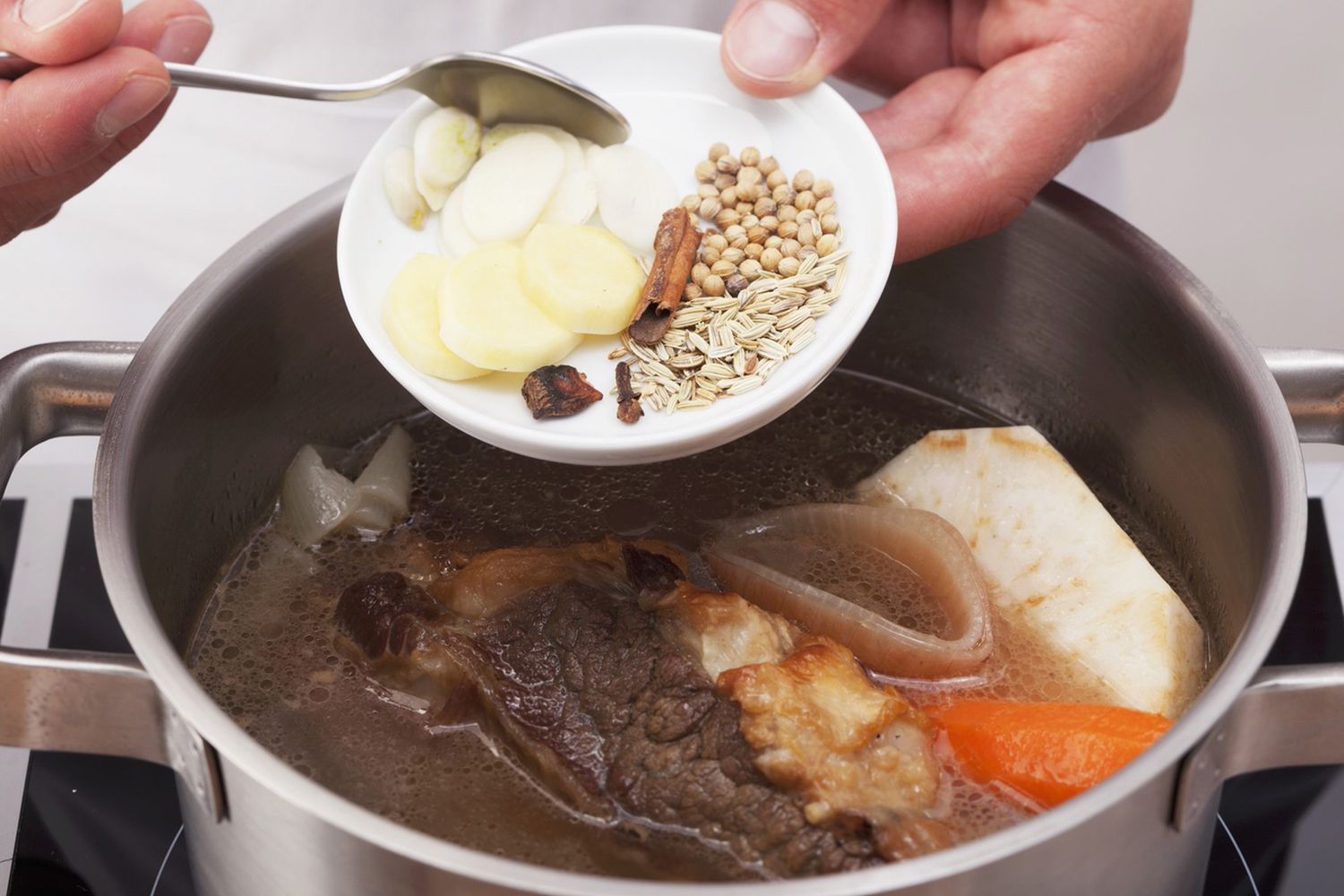 Step: 4/8
Drain the soup through a fine sieve, remove the meat, carrots and celery. Cut the carrots and celery into bite-size pieces.
Step: 5/8
Pull the meat from the bones and cut into pieces.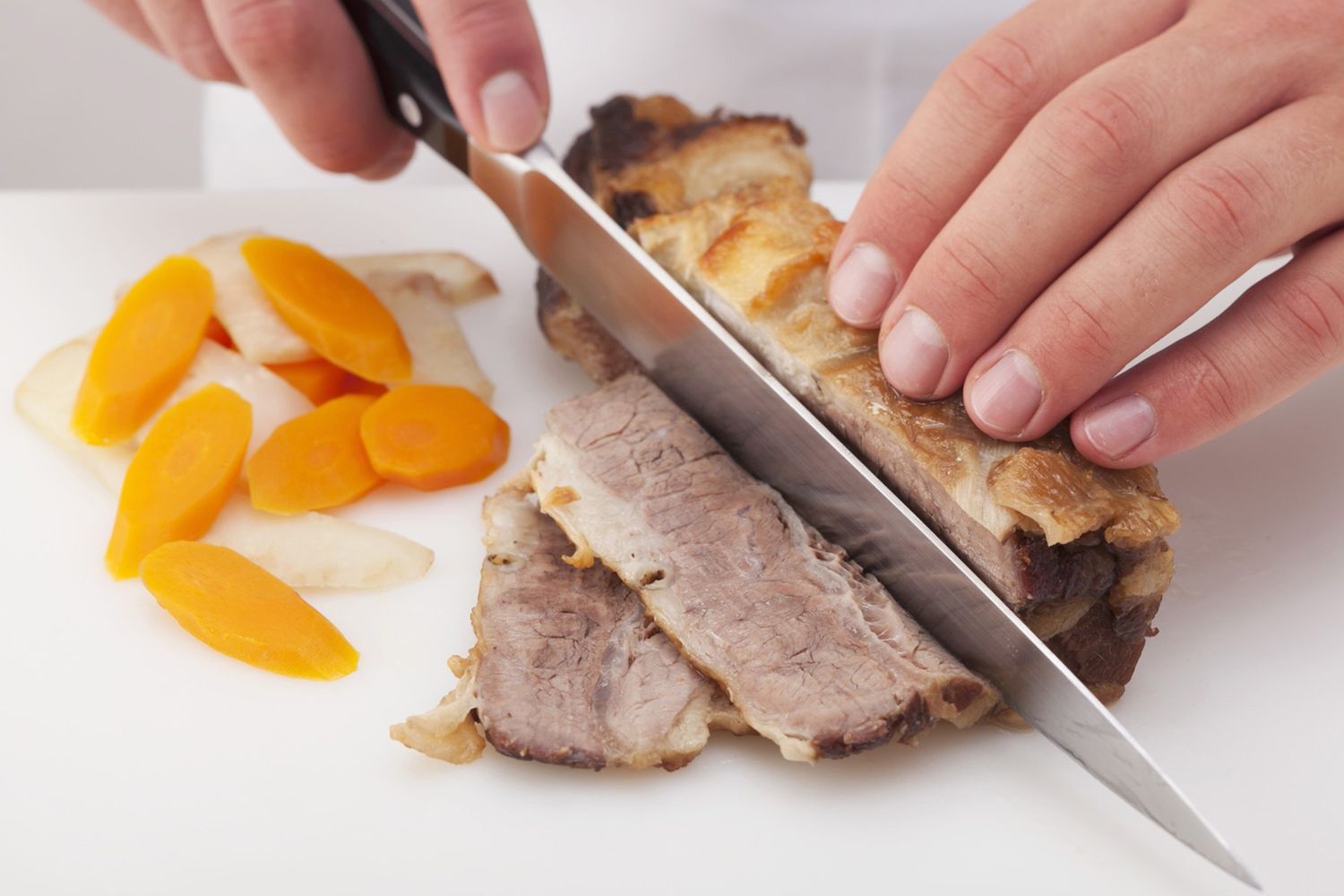 Step: 6/8
Wash and quarter the limes. Wash, halve, deseed and cut the chillies lengthways into fine strips. Wash the sprouts and drain. Wash the herbs, shake dry and remove from the stalks. Place into small bowls and place on the dining table.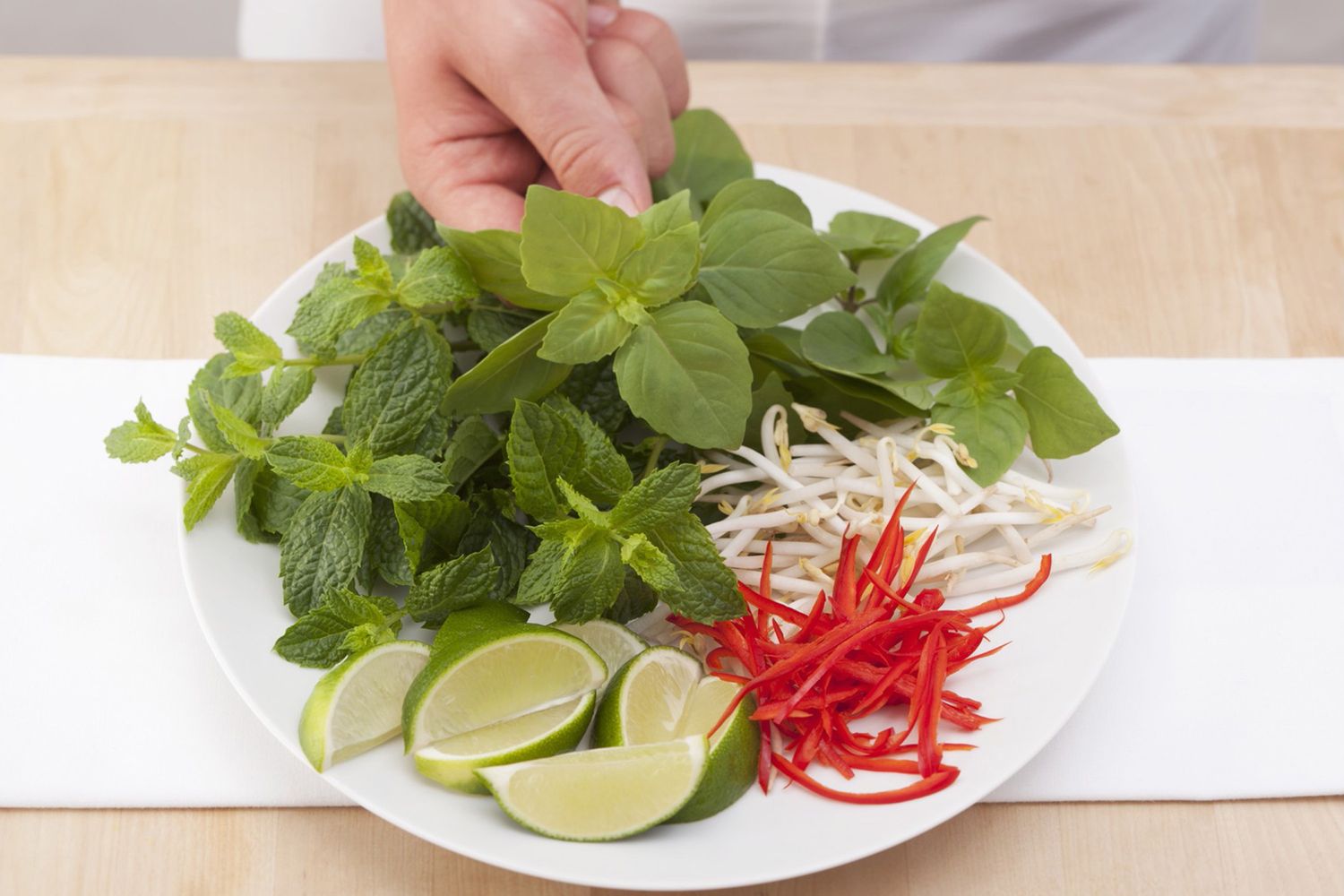 Step: 7/8
Cook the noodles in boiling salted water according to the pack instructions, then drain. Wash the spring onion and thinly slice.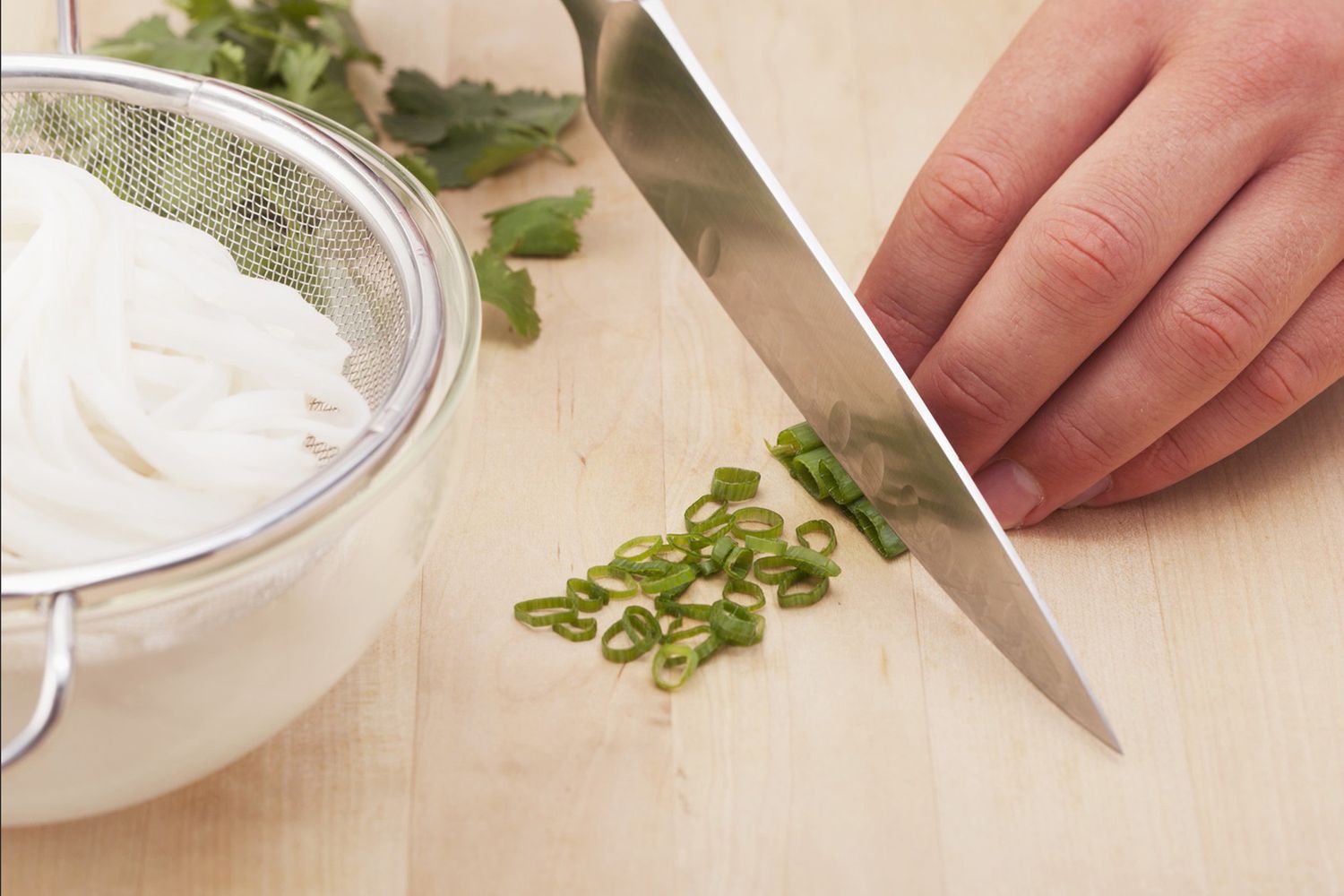 Step: 8/8
Boil the soup and season with soy sauce, pepper and lime juice. Place the noodles, meat, carrots, celery, spring onions and coriander in serving bowls. Add the broth just before serving. Add the remaining ingredients to taste.