Step: 1/9
Bring the stock to the boil in a pan, then sprinkle in the polenta, stirring.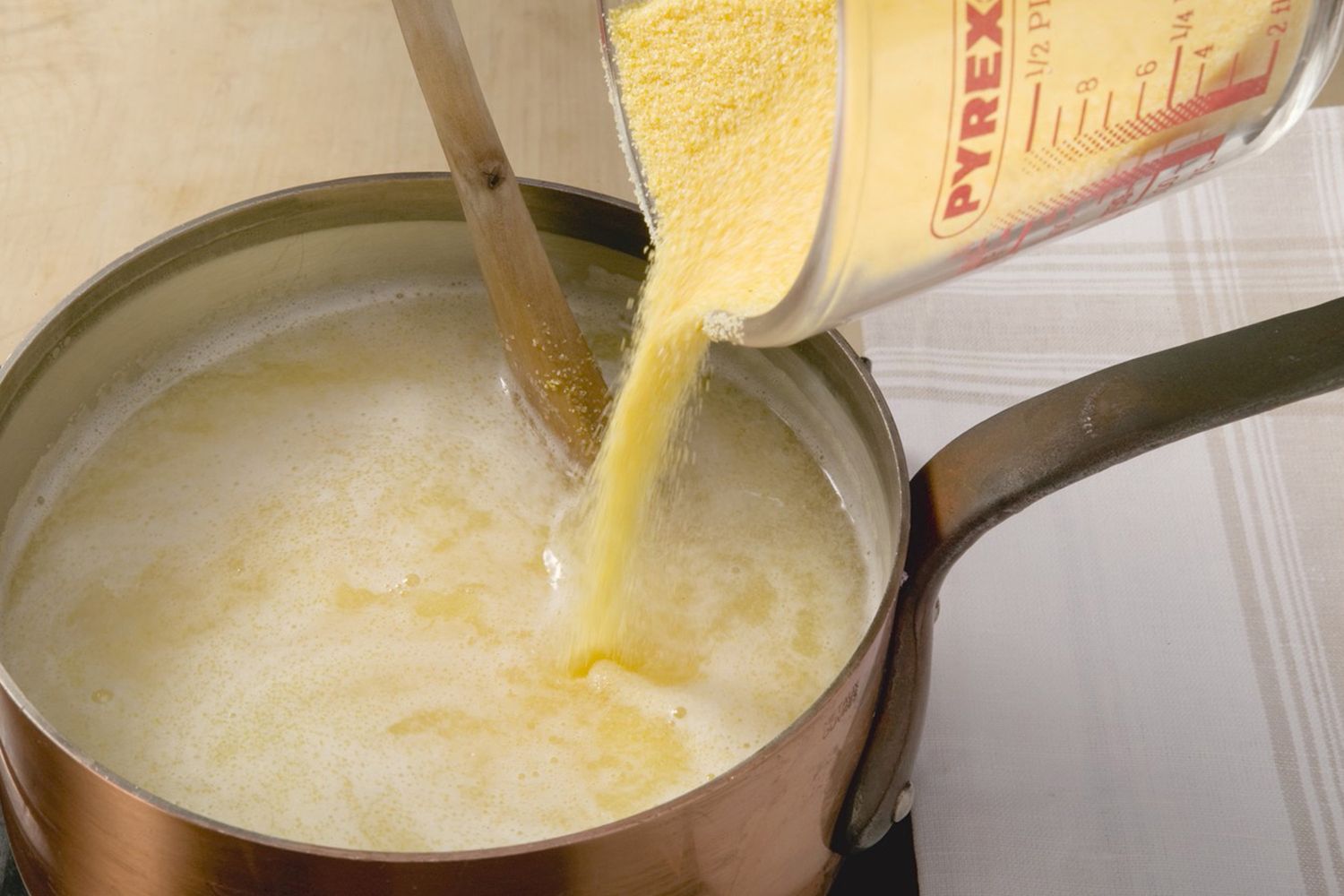 Step: 2/9
Let the polenta bubble and cook for 5-10 minutes, stirring occasionally, to stop lumps forming.
Step: 3/9
Stir the thick, creamy polenta well to avoid lumps.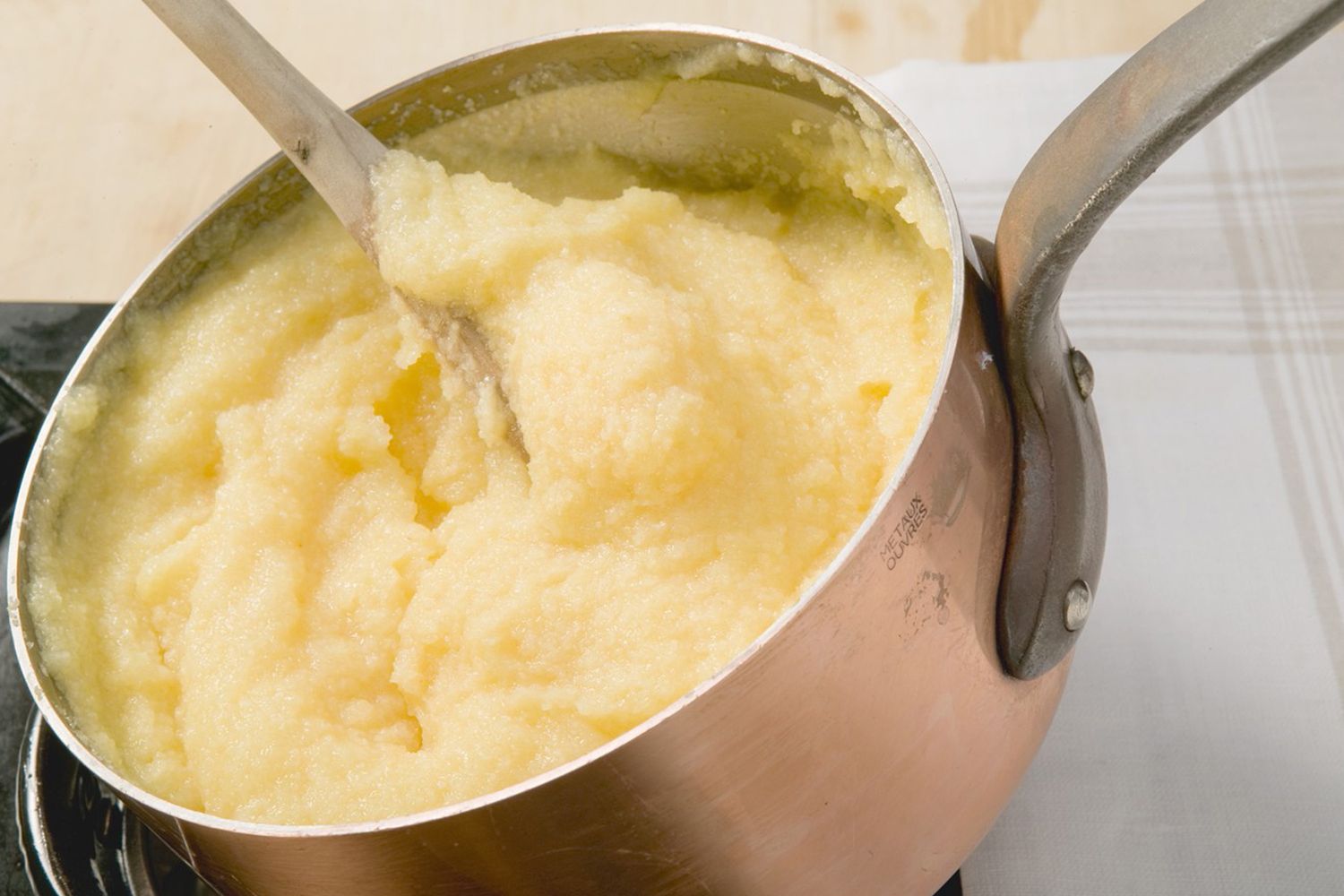 Step: 4/9
If the polenta becomes too thick, add a little water.
Step: 5/9
Mix the cream into the polenta and season with salt and nutmeg. Set aside for 10 minutes and leave to swell.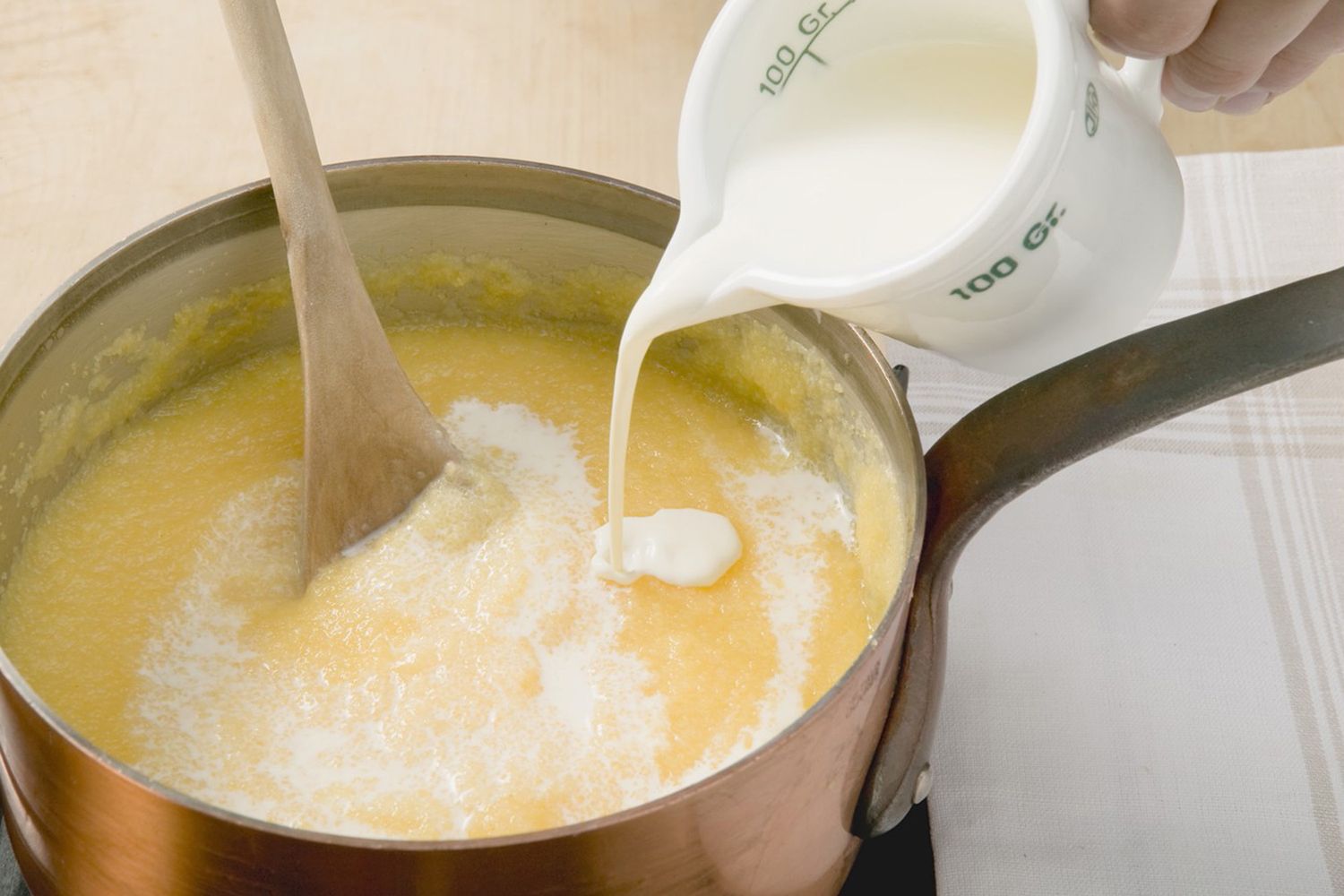 Step: 6/9
Line a baking tray with baking paper or grease it. Pour in the polenta. Spread level to about 2cm thick. Allow to cool completely for at least 40 minutes.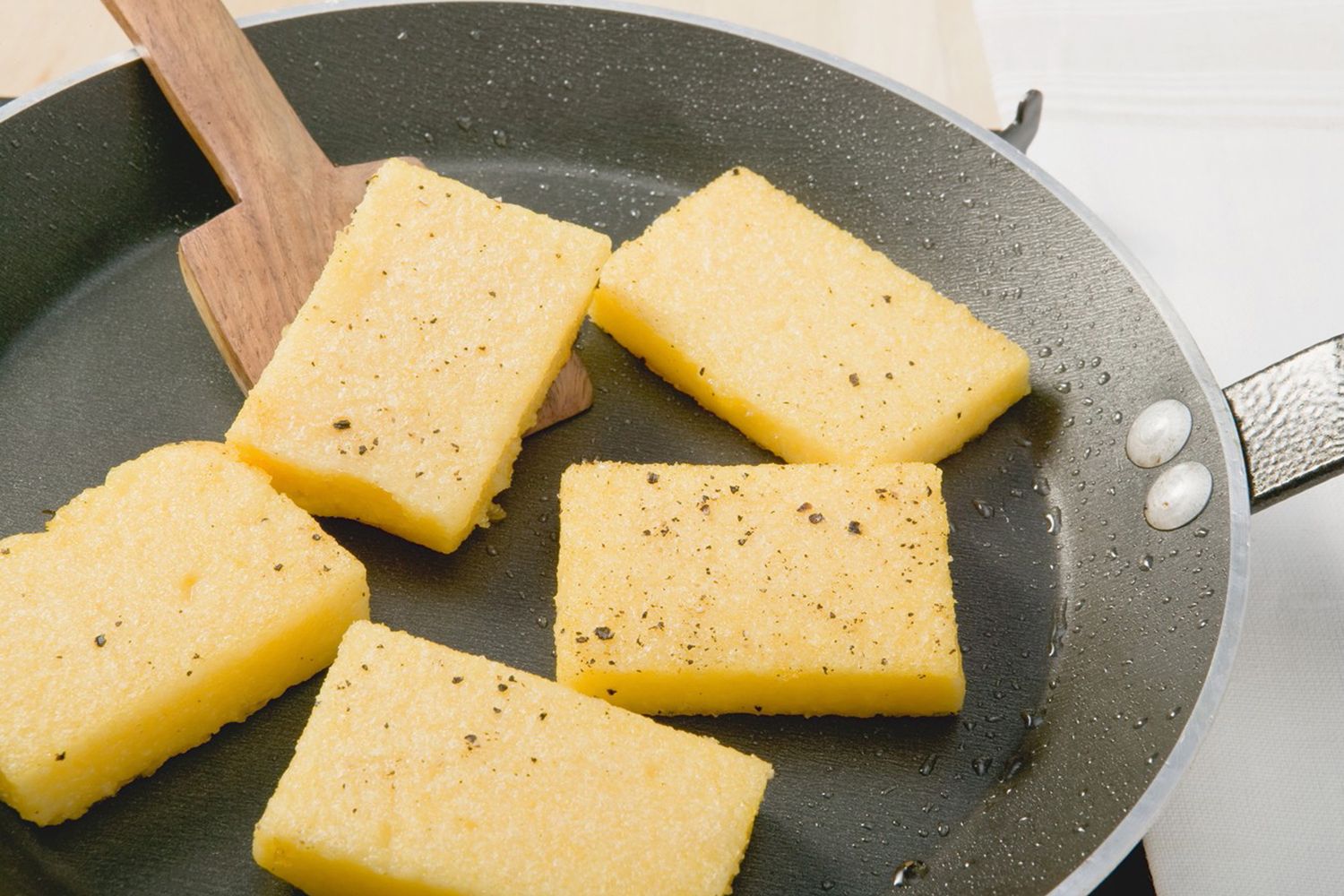 Step: 7/9
Cut the cold polenta into rectangles.
Step: 8/9
Heat the lard or oil in a pan and fry the polenta slices for 2 minutes on each side until golden brown. Season with pepper.
Step: 9/9
Preheat the oven to 200°C (180°C fan, gas 6). Wash the tomatoes, remove the stalks and finely dice. Mix with the basil, sugar, salt and pepper and place in 4 small oven dishes (or one large casserole). Divide the polenta slices between the dishes. Grate the Parmesan and finely dice the fontina (or grate the emmental cheese). Mix the cheeses and spread over the polenta slices. Bake in the oven for 15 minutes.