Step: 1/7
Place the pasta dough on the floured surface. Peel the potatoes, press through a potato ricer and allow to cool.
Step: 2/7
Finely dice the pancetta. Peel and finely slice the garlic. Wash the sage, shake dry and chop finely.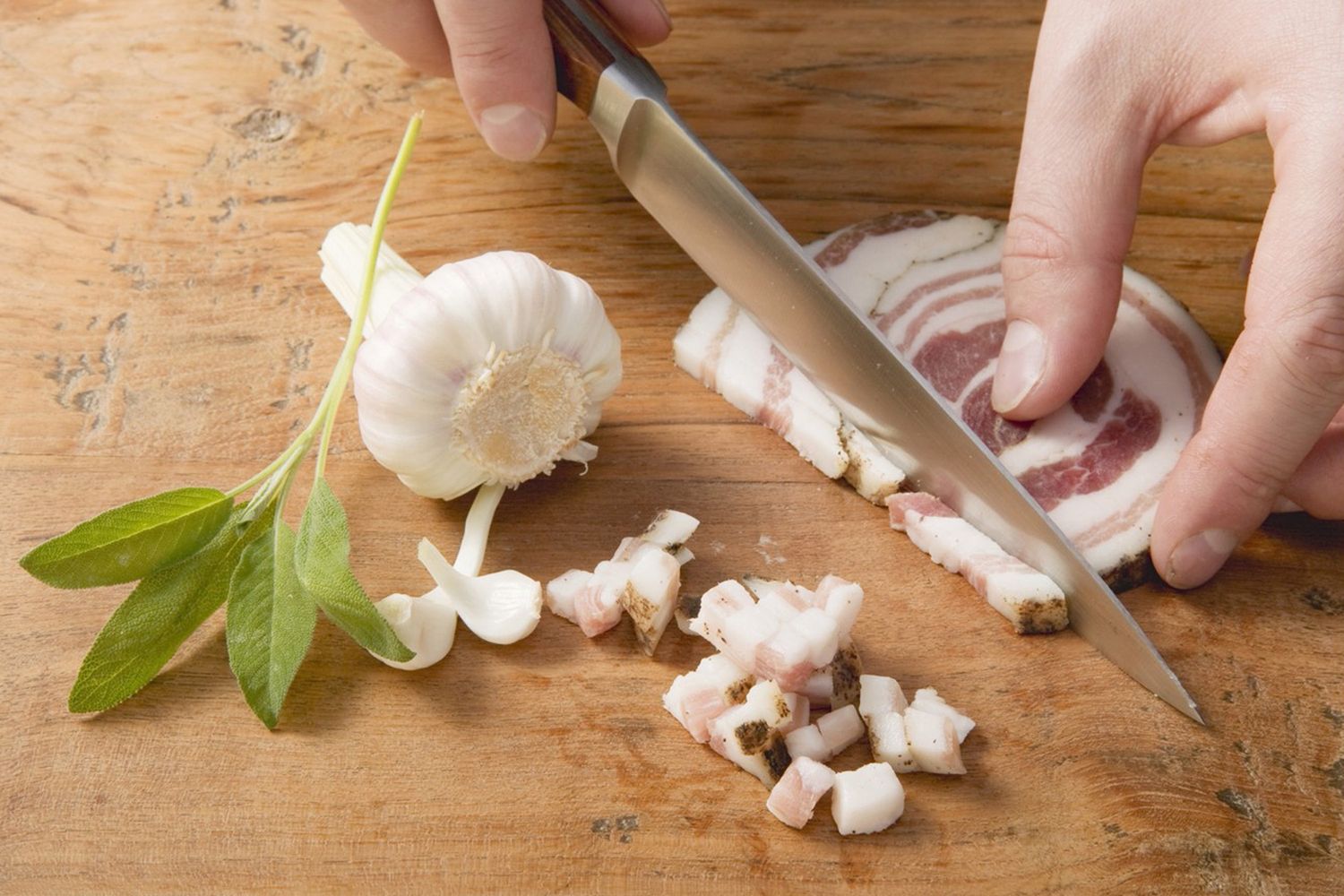 Step: 3/7
Fry the pancetta, garlic, sage and thyme in the butter. Allow to cool slightly. Add the egg and potatoes. Mix together and season with salt, pepper and nutmeg. If the mix is too soft, knead in some breadcrumbs.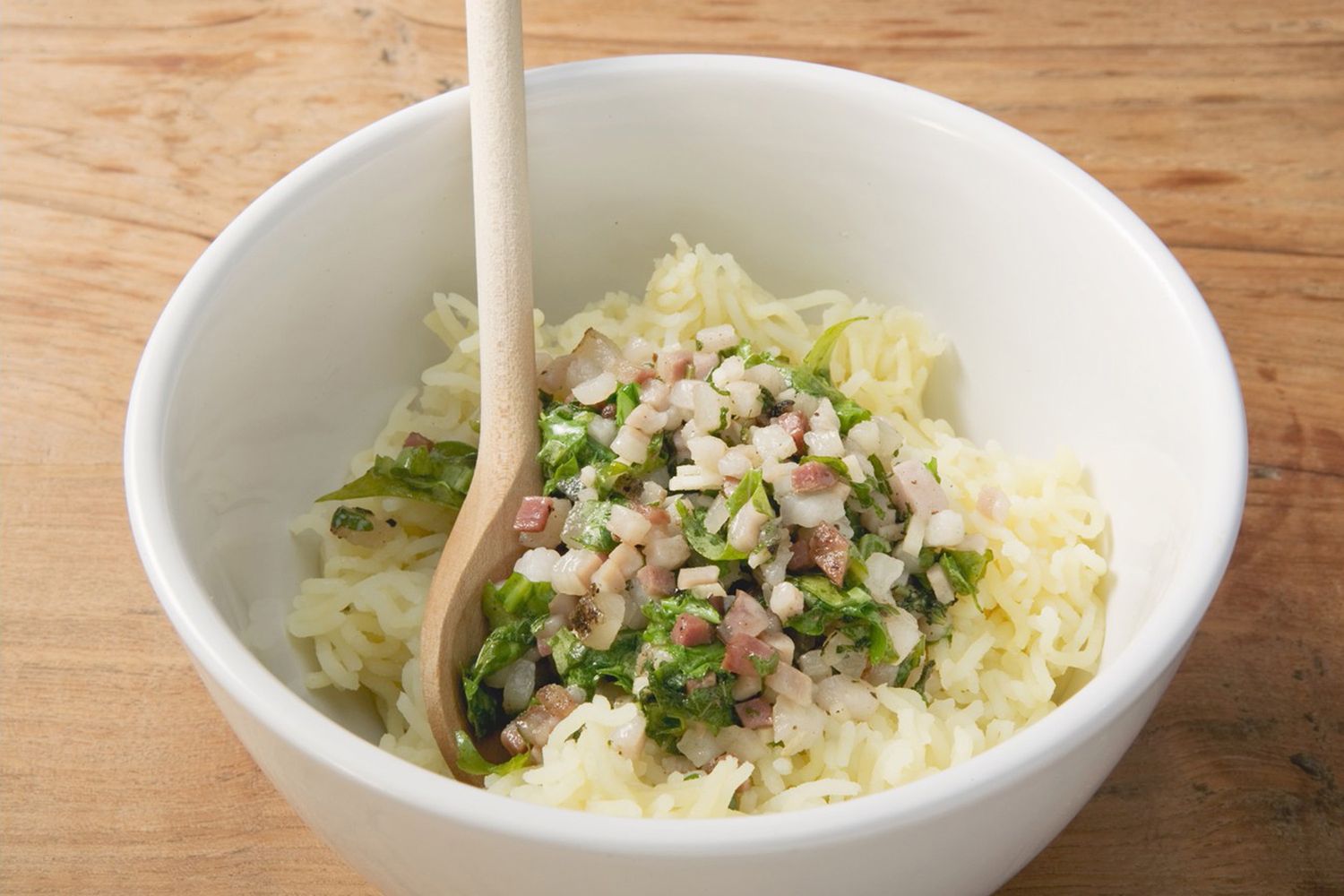 Step: 4/7
Divide the pasta dough into 2-3 portions and roll out thinly on a lightly floured surface. With a glass or round cutter, cut out 8cm circles. Add 1 tbsp of the filling to the middle of each circle.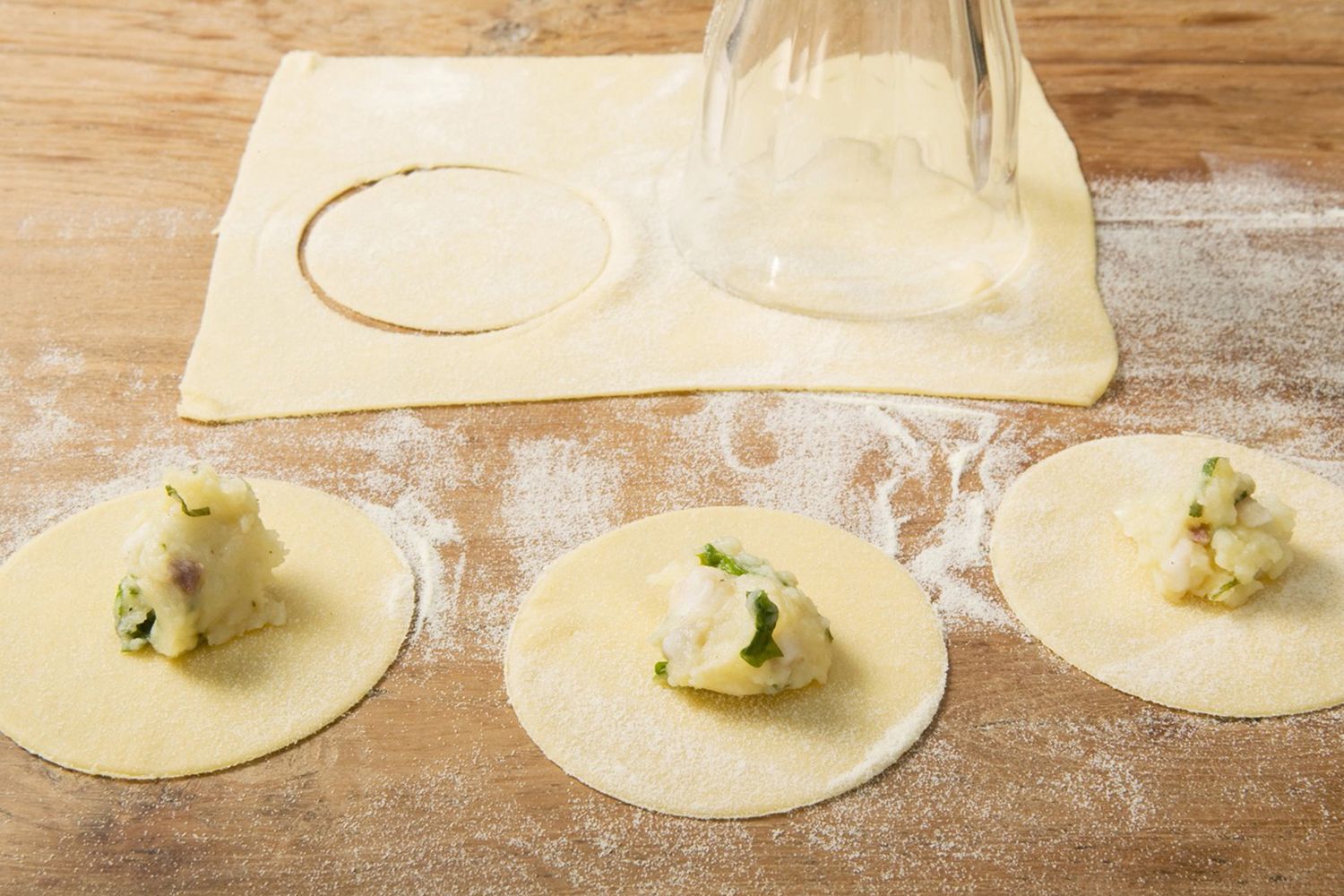 Step: 5/7
Brush the edges with water, fold the circles over and firmly press the edges to seal around the filling. Wrap over a finger and press the ends together to form the typical tortellini shape. Leave to rest for 1 hour on a floured tea towel.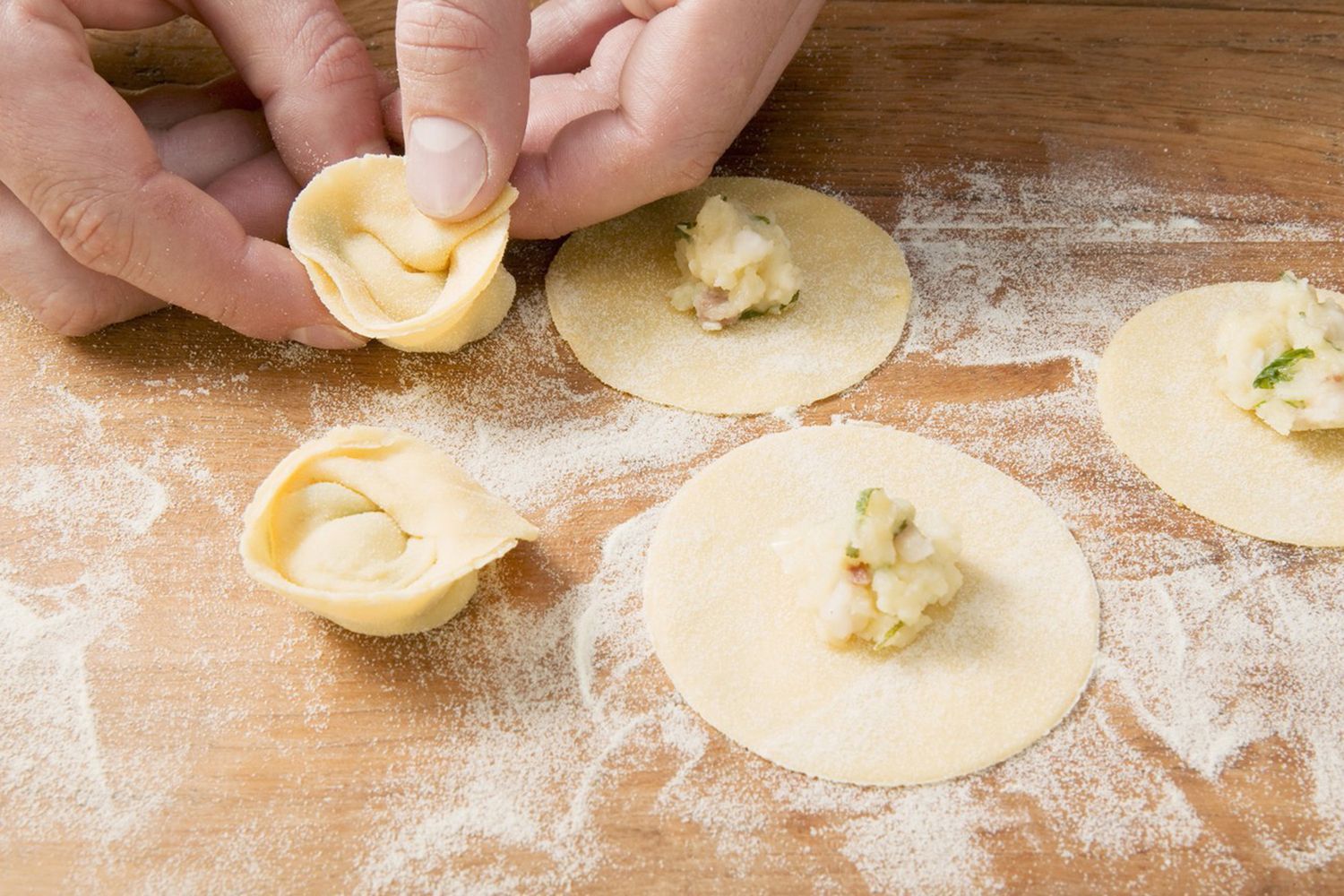 Step: 6/7
Meanwhile, clean the mushrooms with kitchen paper, thinly slice the stalks and chop the mushrooms. Wash the sage and shake dry.
Step: 7/7
Cook the tortellini in plenty of boiling salted water for about 4 minutes. Saute the mushrooms in butter for 5 minutes. Add the sage and cook gently. Remove the tortellini from the water with a slotted spoon, add to the mushrooms, mix and serve on warm plates. Serve seasoned with pepper and salt.