Step: 1/5
Prepare all the ingredients. Preheat the oven to 220°C (200°C fan, gas 7).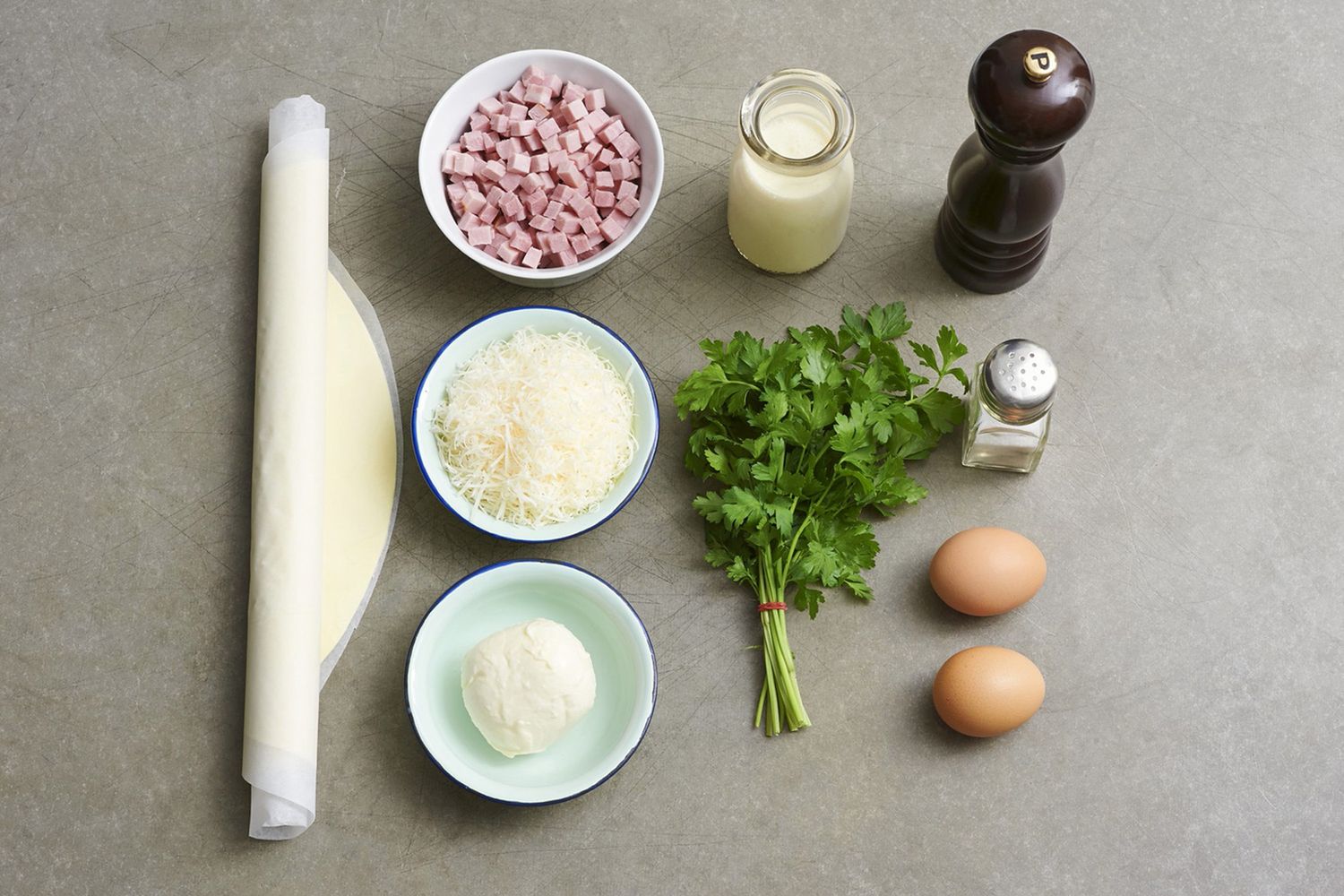 Step: 2/5
Cut the mozzarella into small cubes. Wash the parsley and shake dry. Finely chop the leaves.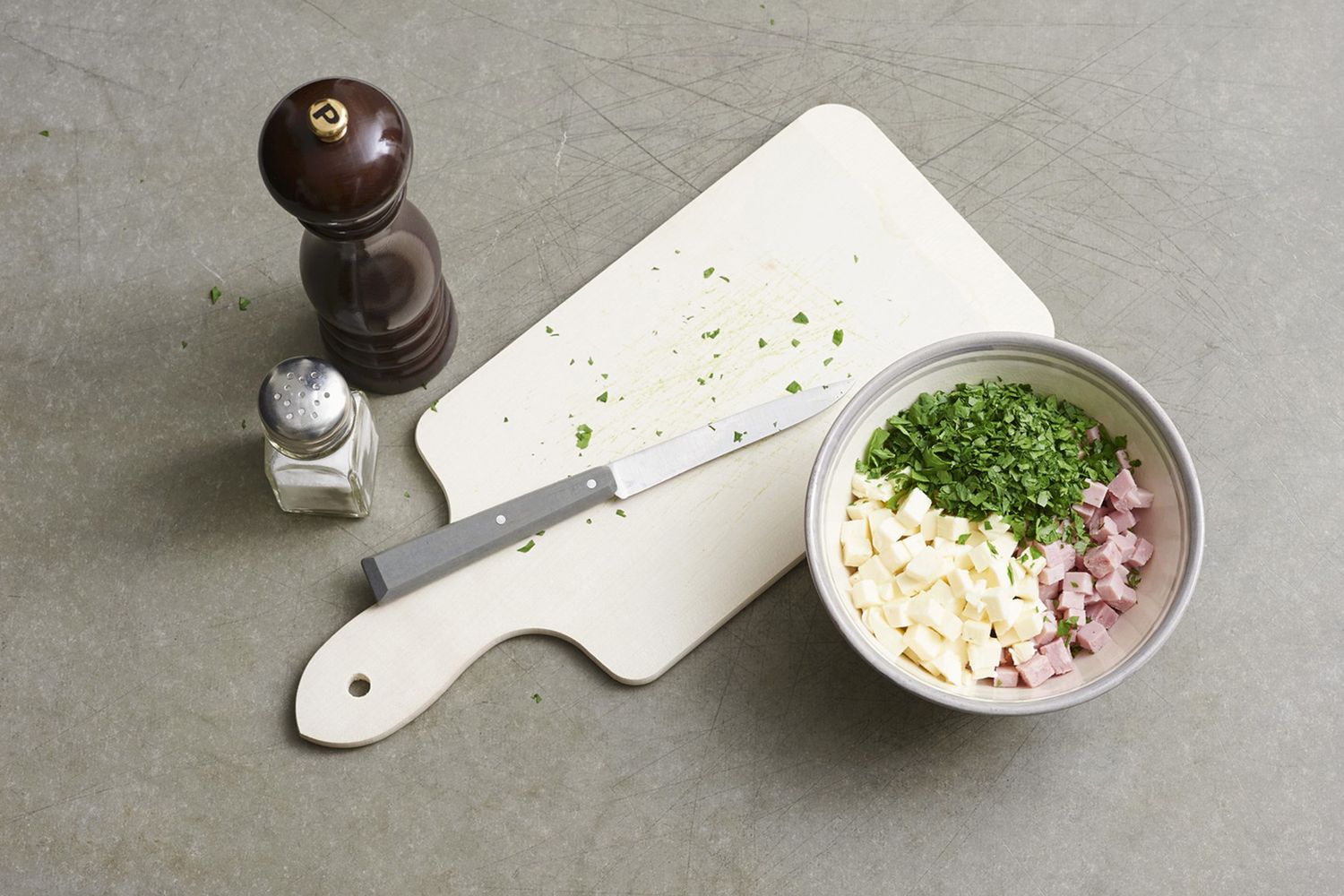 Step: 3/5
Place the puff pastry in a lined spring form tin, press the edge and trim straight.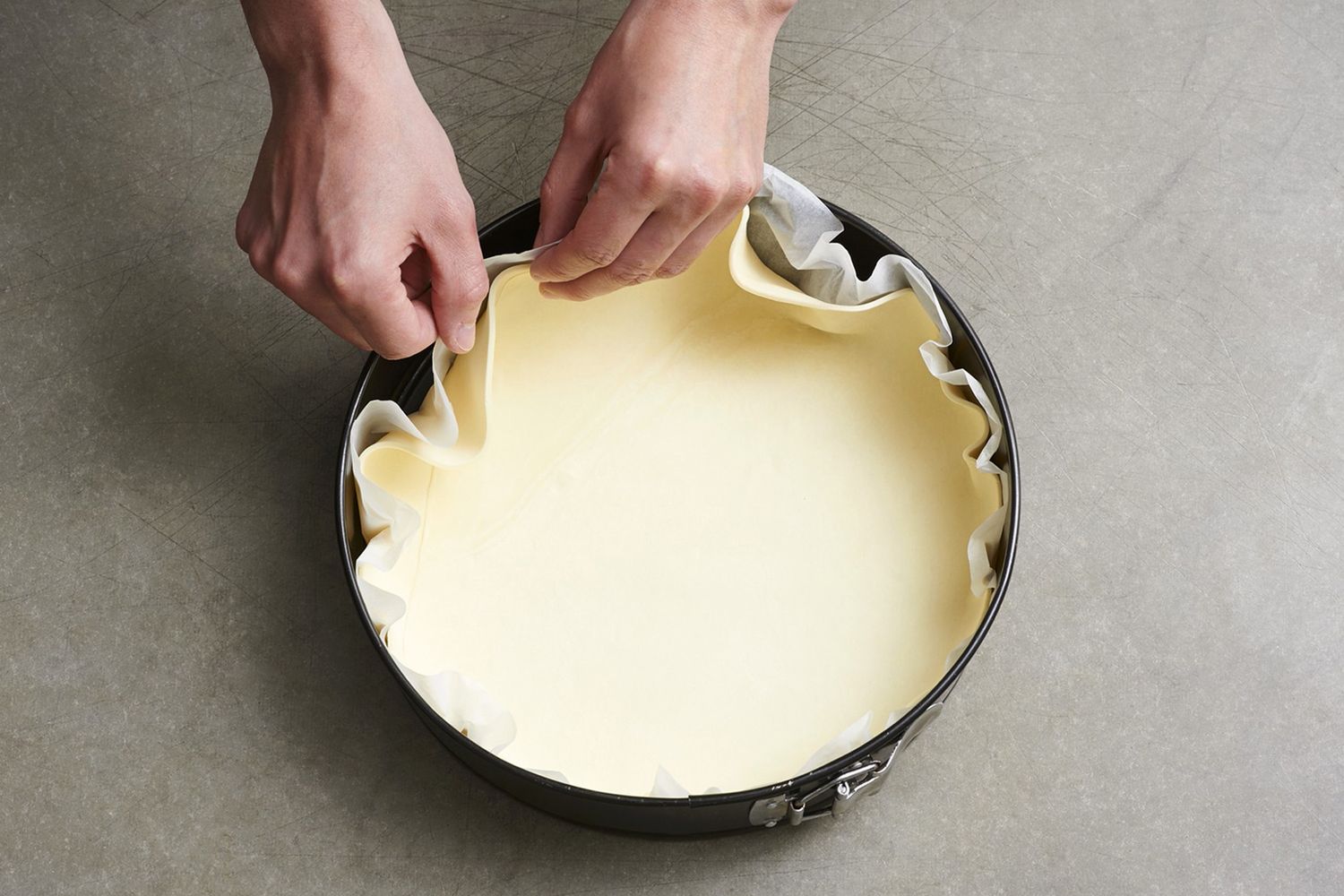 Step: 4/5
Prick the pastry with a fork several times.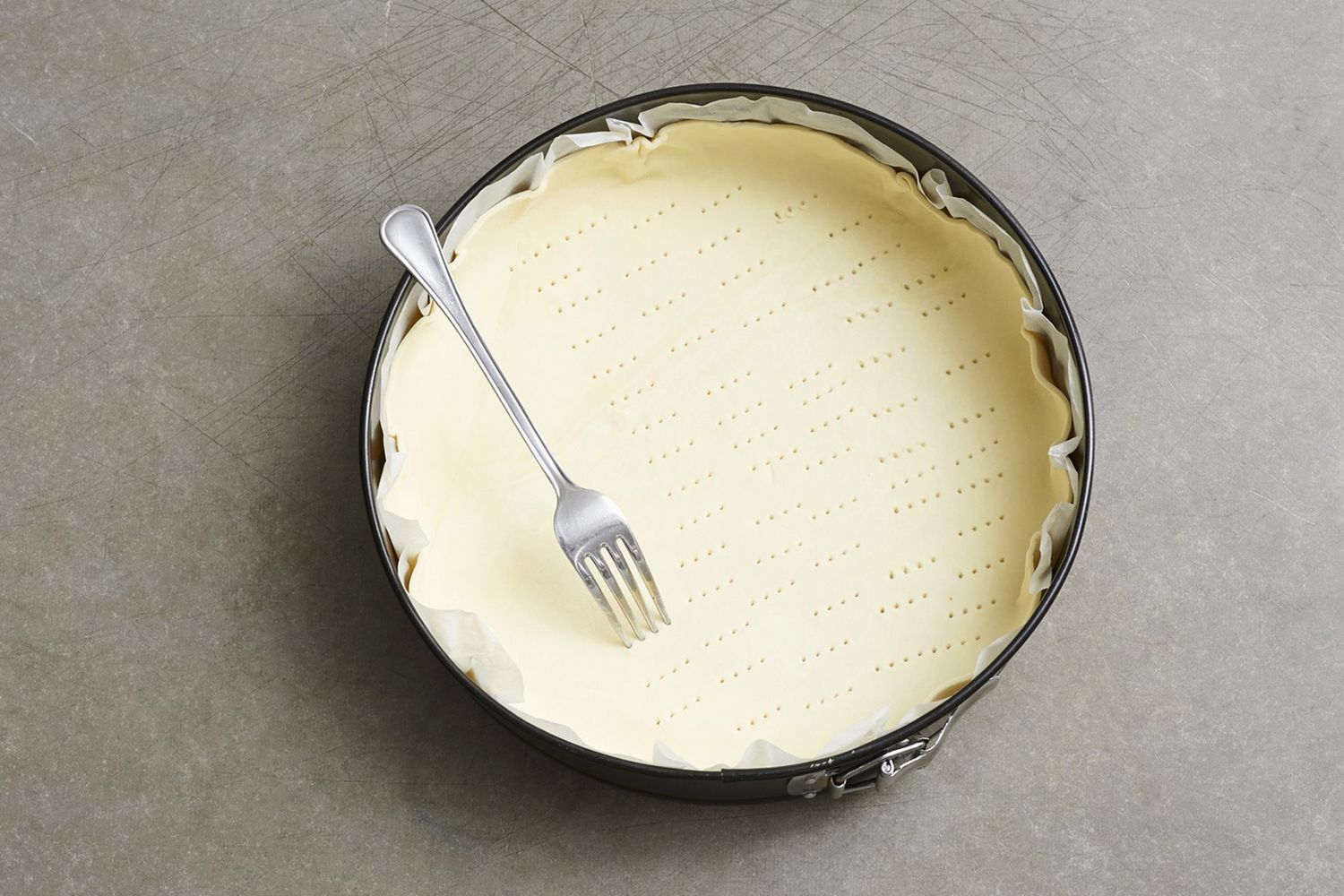 Step: 5/5
Whisk the eggs in a bowl, stir in the grated cheese and cream and season with salt and pepper. Cover the pastry base with ham, mozzarella and parsley. Pour over the egg and cheese and bake the quiche in the oven for 35-40 minutes. Turn out and transfer to a plate to serve.