Step: 1/15
Halve the chicken breast fillets.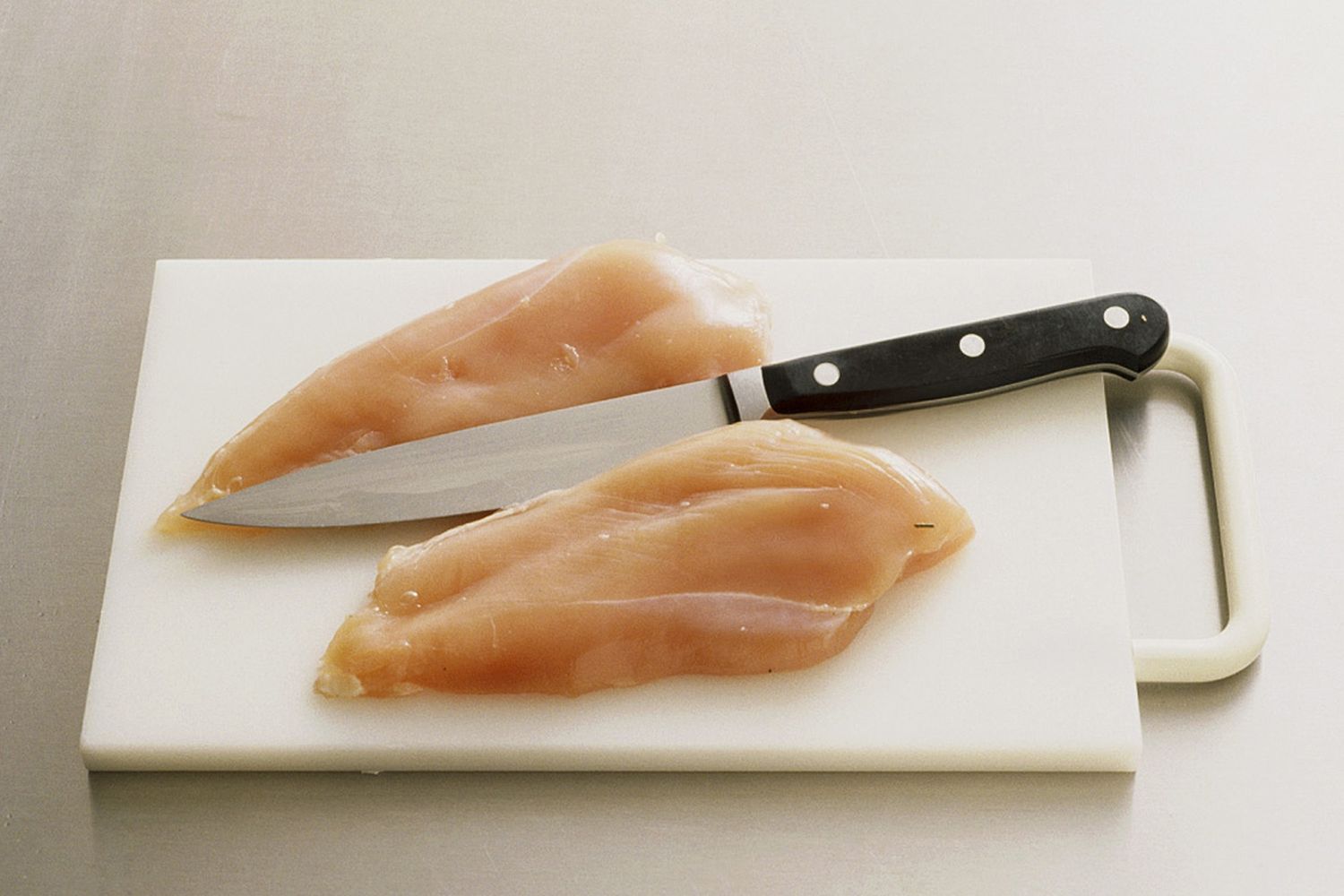 Step: 2/15
Heat the oil in a pan.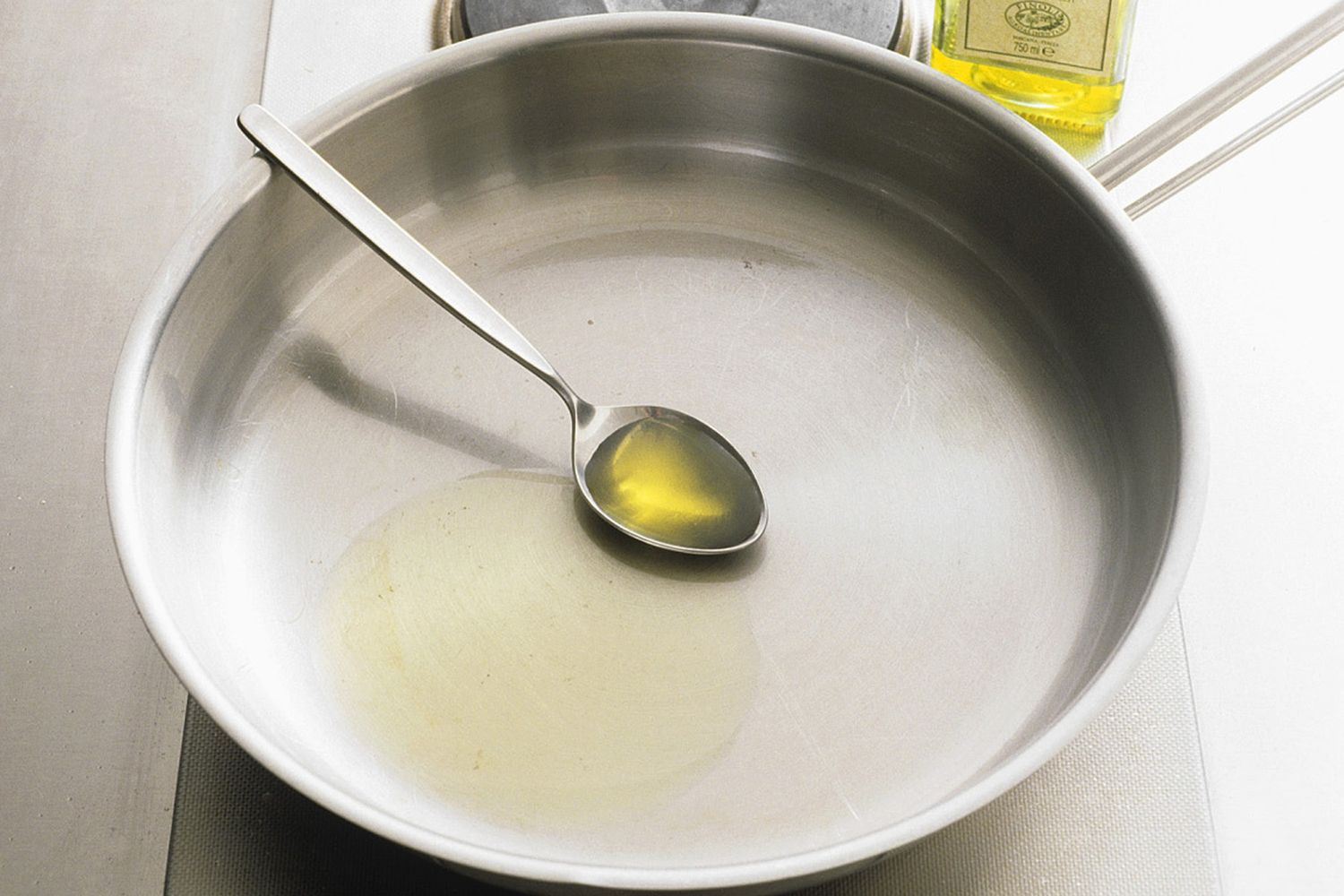 Step: 3/15
Fry the chicken breasts in the pan until browned on all sides. Remove and set aside.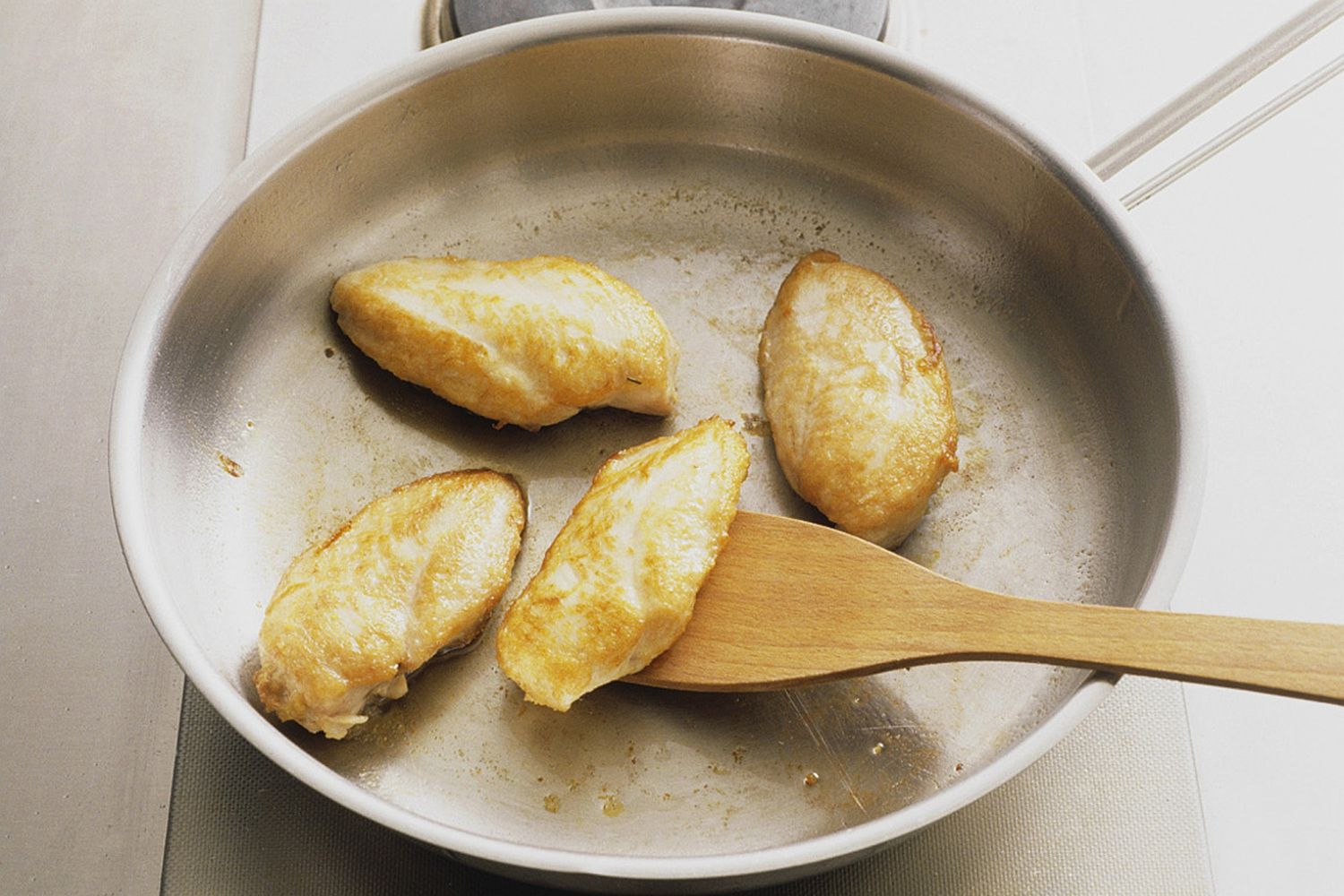 Step: 4/15
Cut the sausage into slices and fry briefly in the hot pan.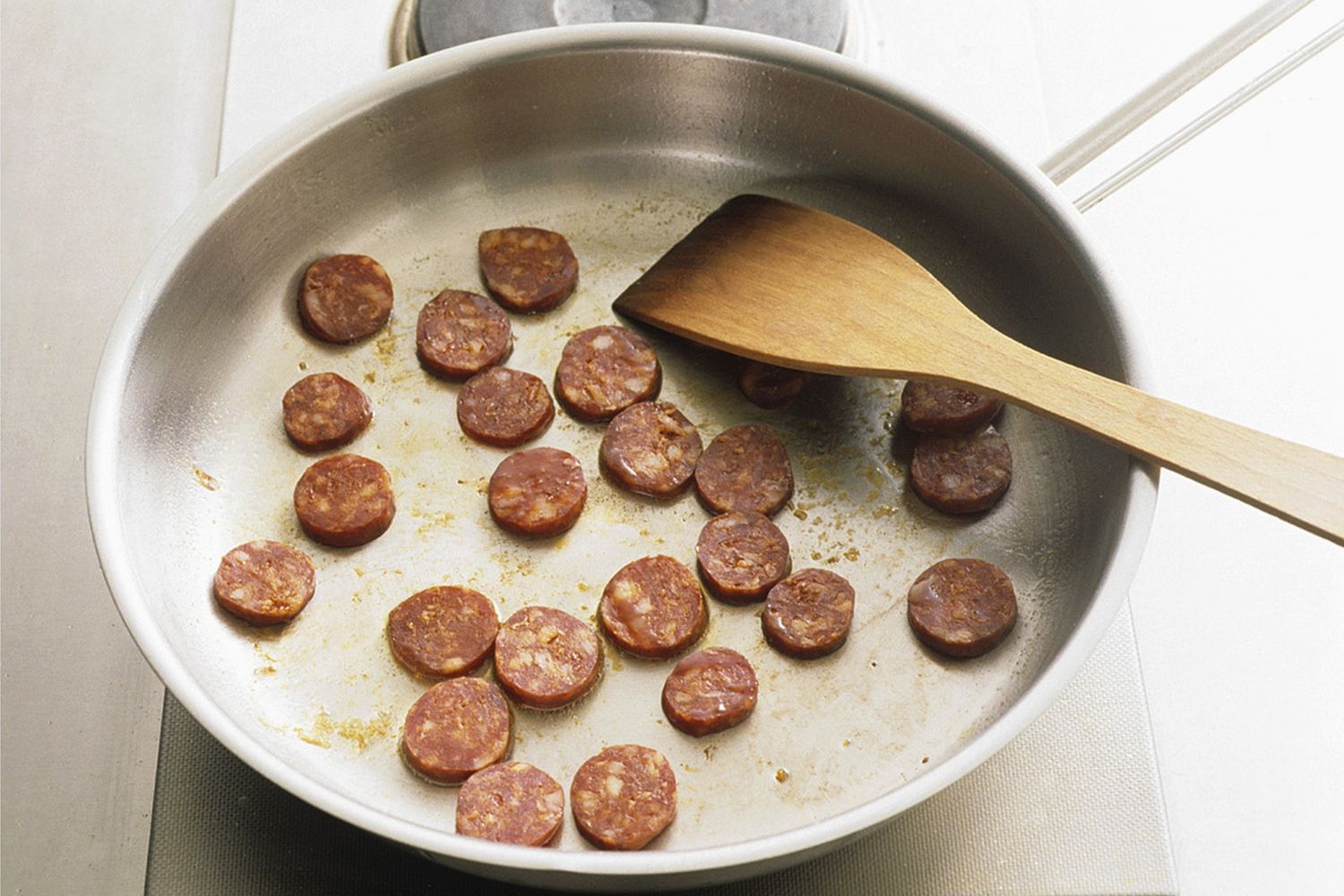 Step: 5/15
Wash and halve the peppers, deseed and cut the green ones into cubes and the red ones into strips.
Step: 6/15
Peel and finely dice the garlic and onion.
Step: 7/15
Wash the celery, cut lengthways into three then cut into small cubes.
Step: 8/15
Add the vegetables and cook briefly, stirring.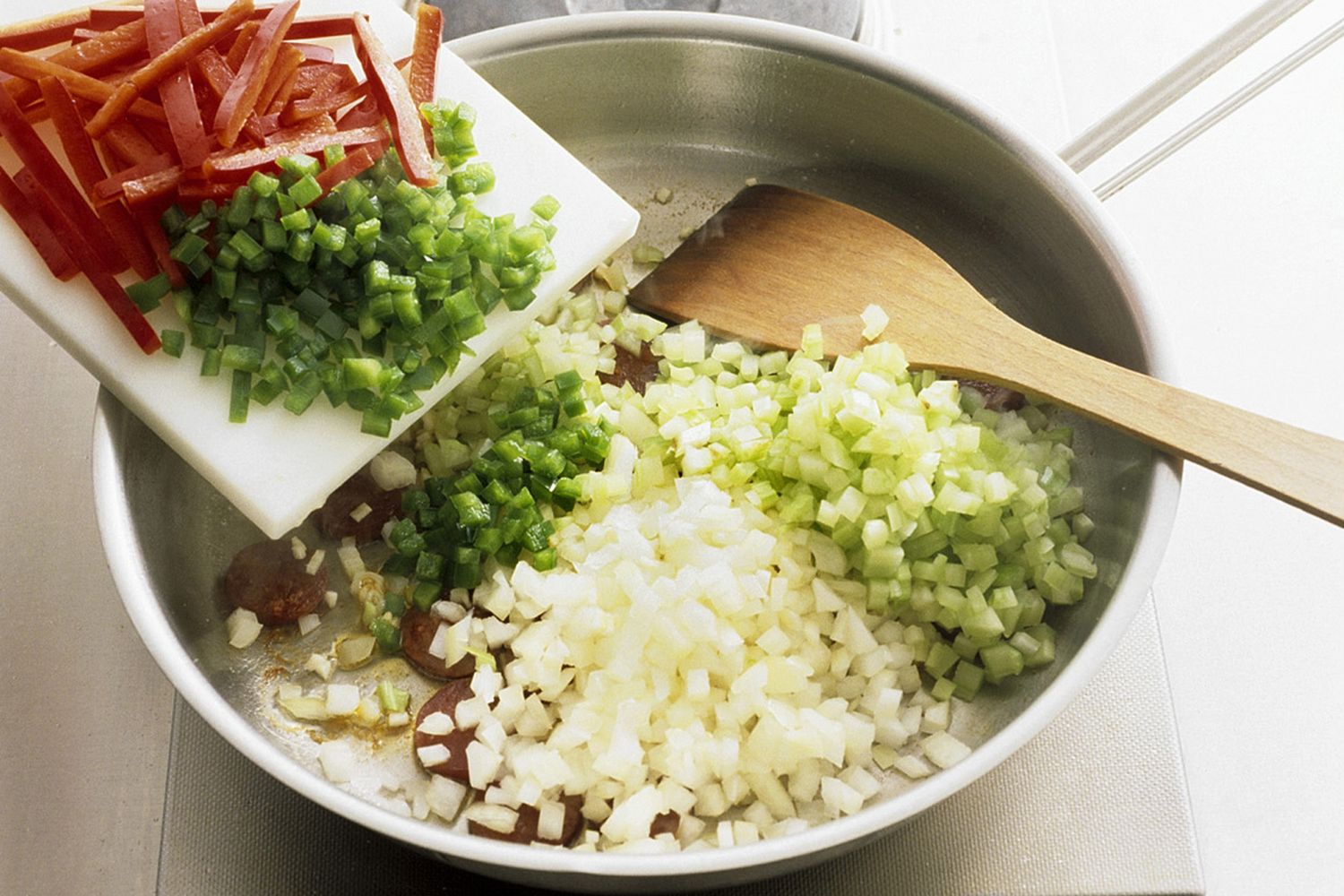 Step: 9/15
Wash the rice in a sieve, drain briefly and add to the vegetables. Cook for 5 minutes, stirring.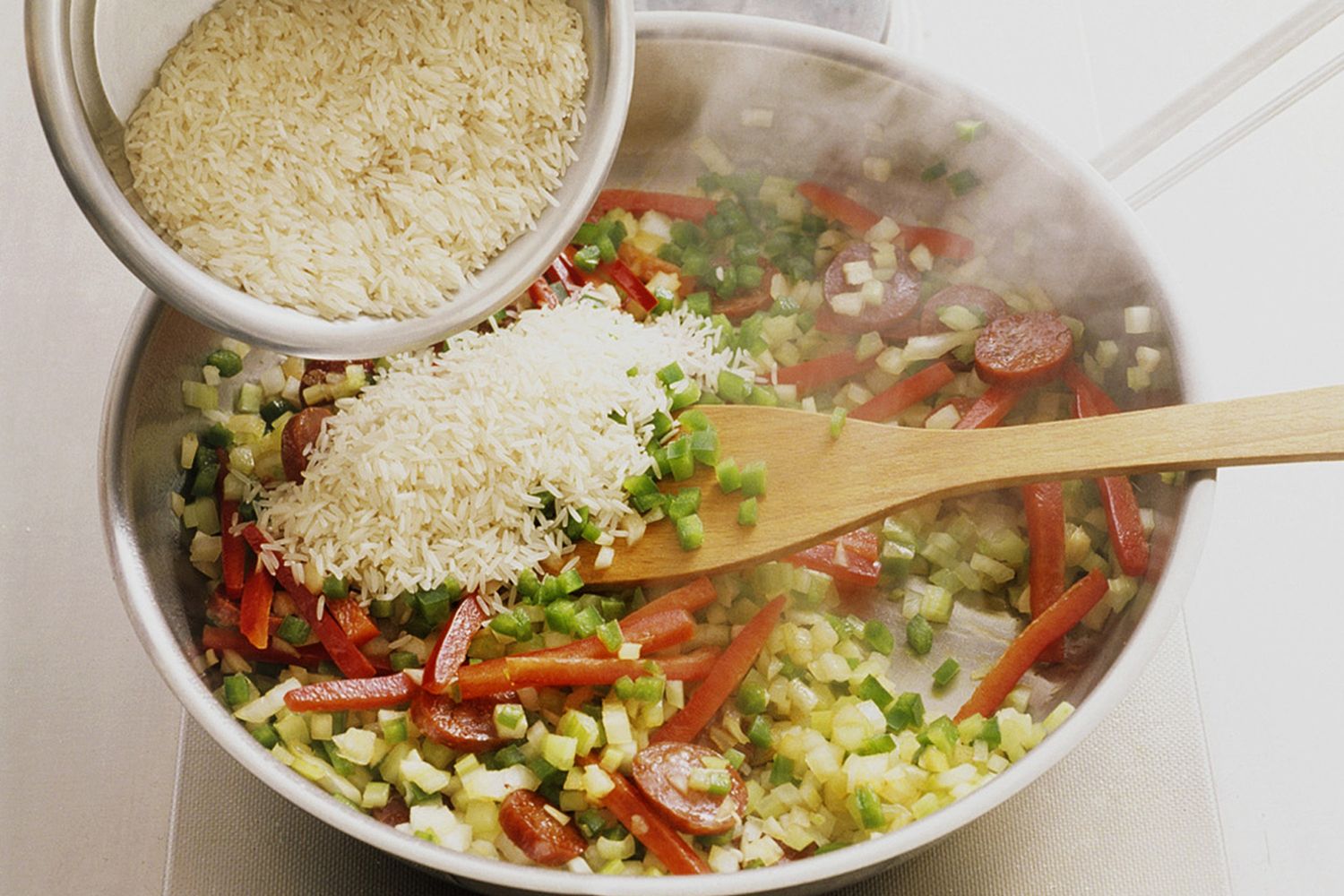 Step: 10/15
Add the tomatoes and vegetable stock, then bring to the boil, stirring.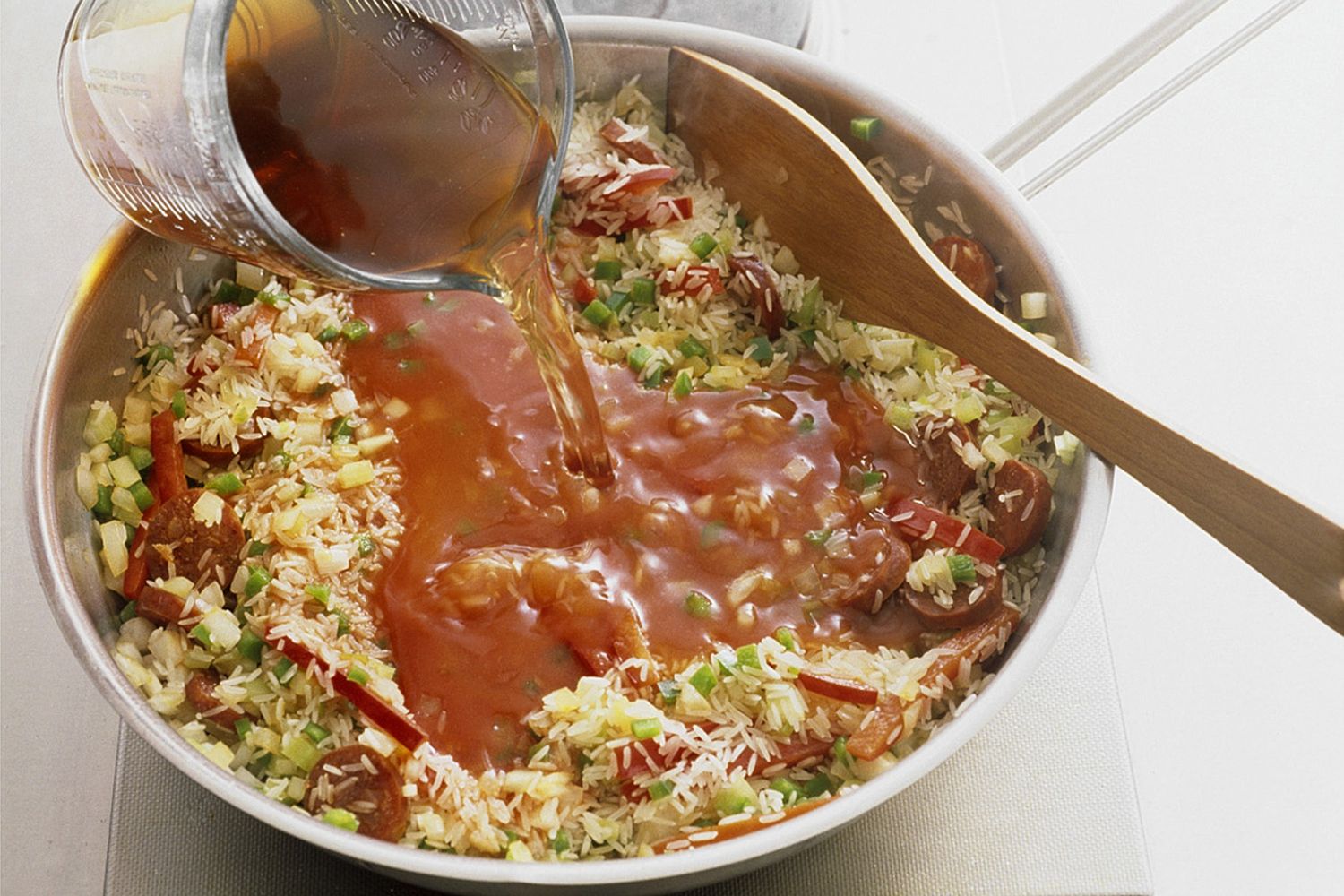 Step: 11/15
Season the chicken breasts with salt and pepper. Add to the pan with the bay leaf. Cover with a lid and cook over a low heat for 20 minutes.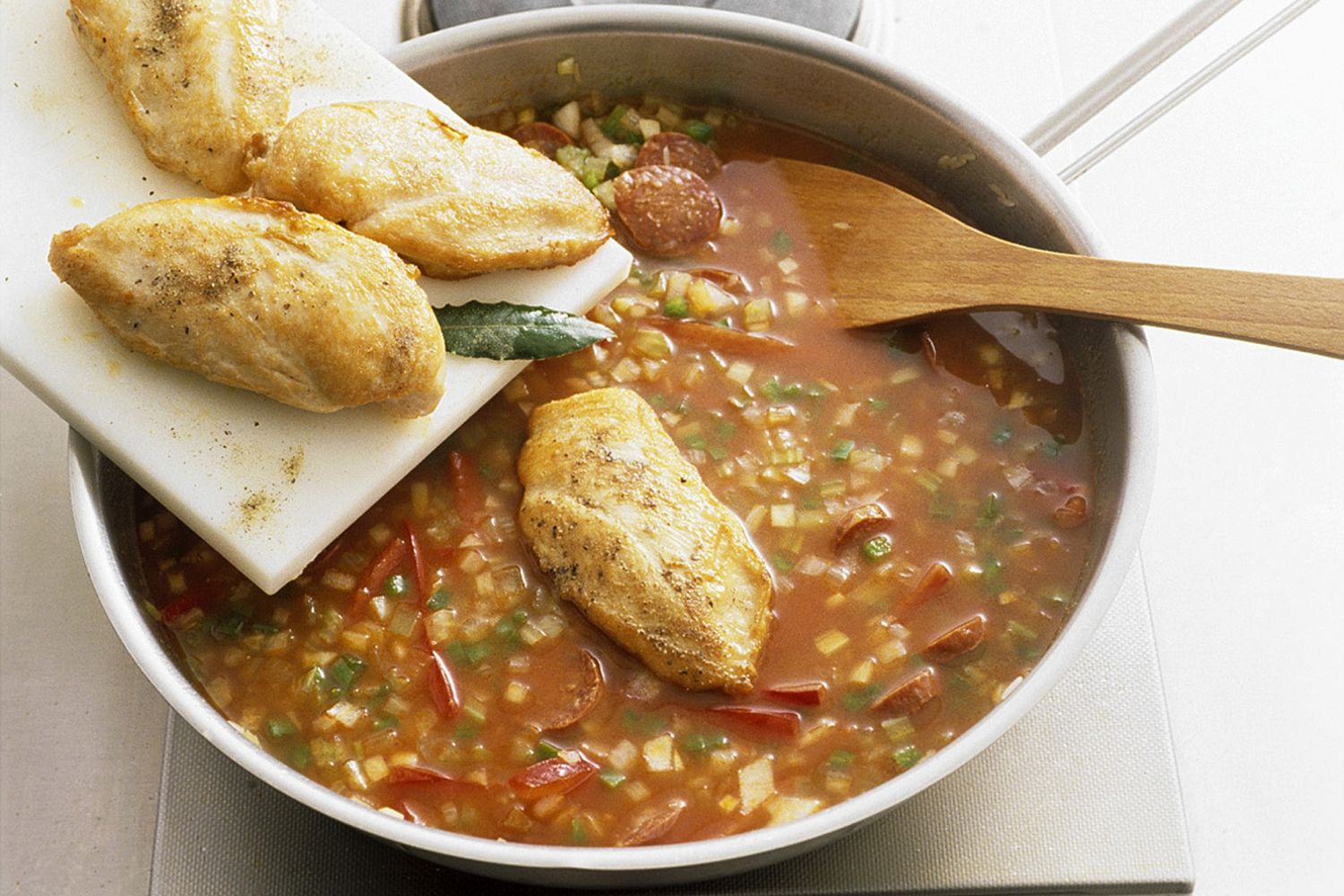 Step: 12/15
Meanwhil, wash the parsley, shake dry and finely chop.
Step: 13/15
Add the lemon juice and cayenne pepper and mix well.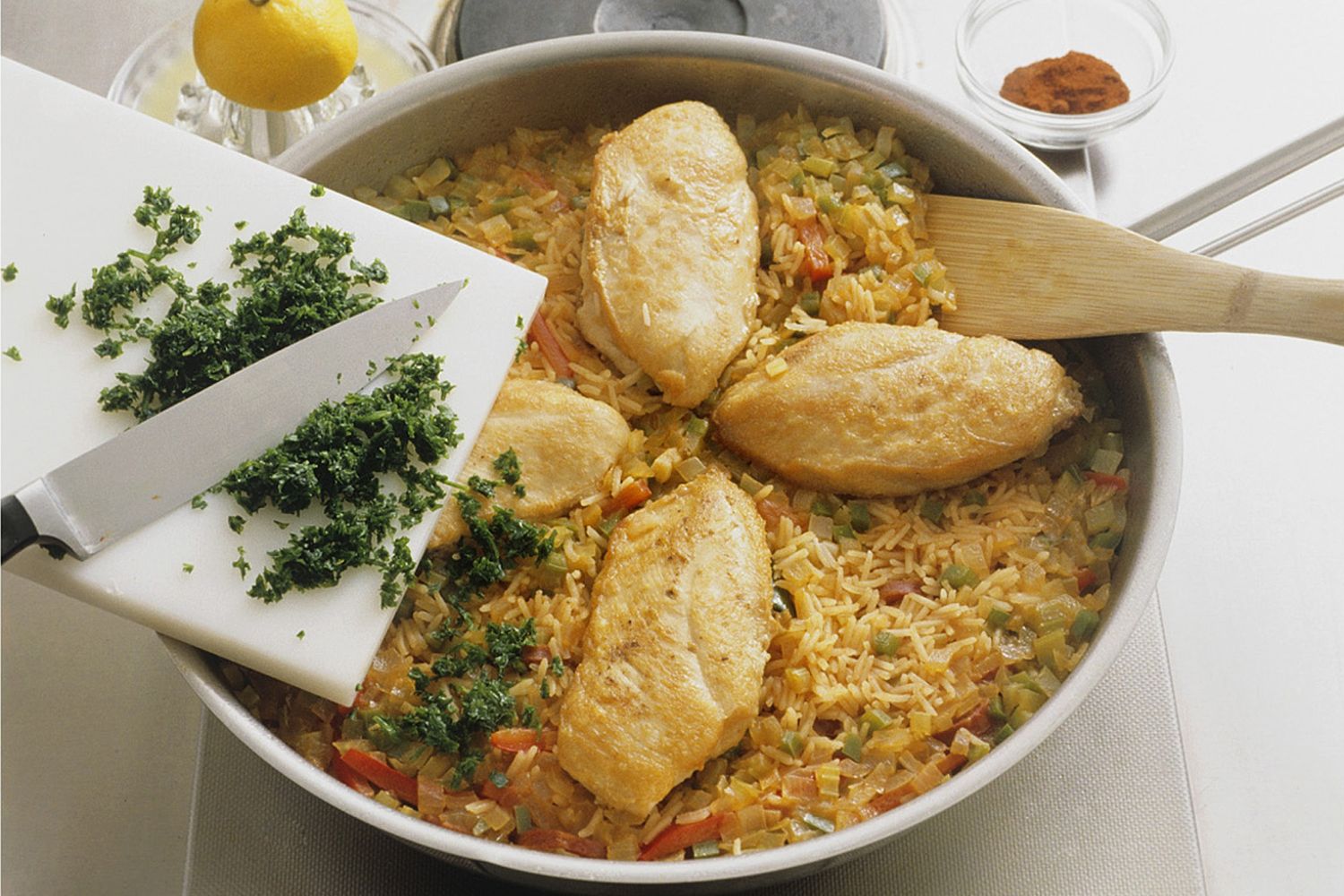 Step: 14/15
Add the prawns and cook, covered, for 5 minutes.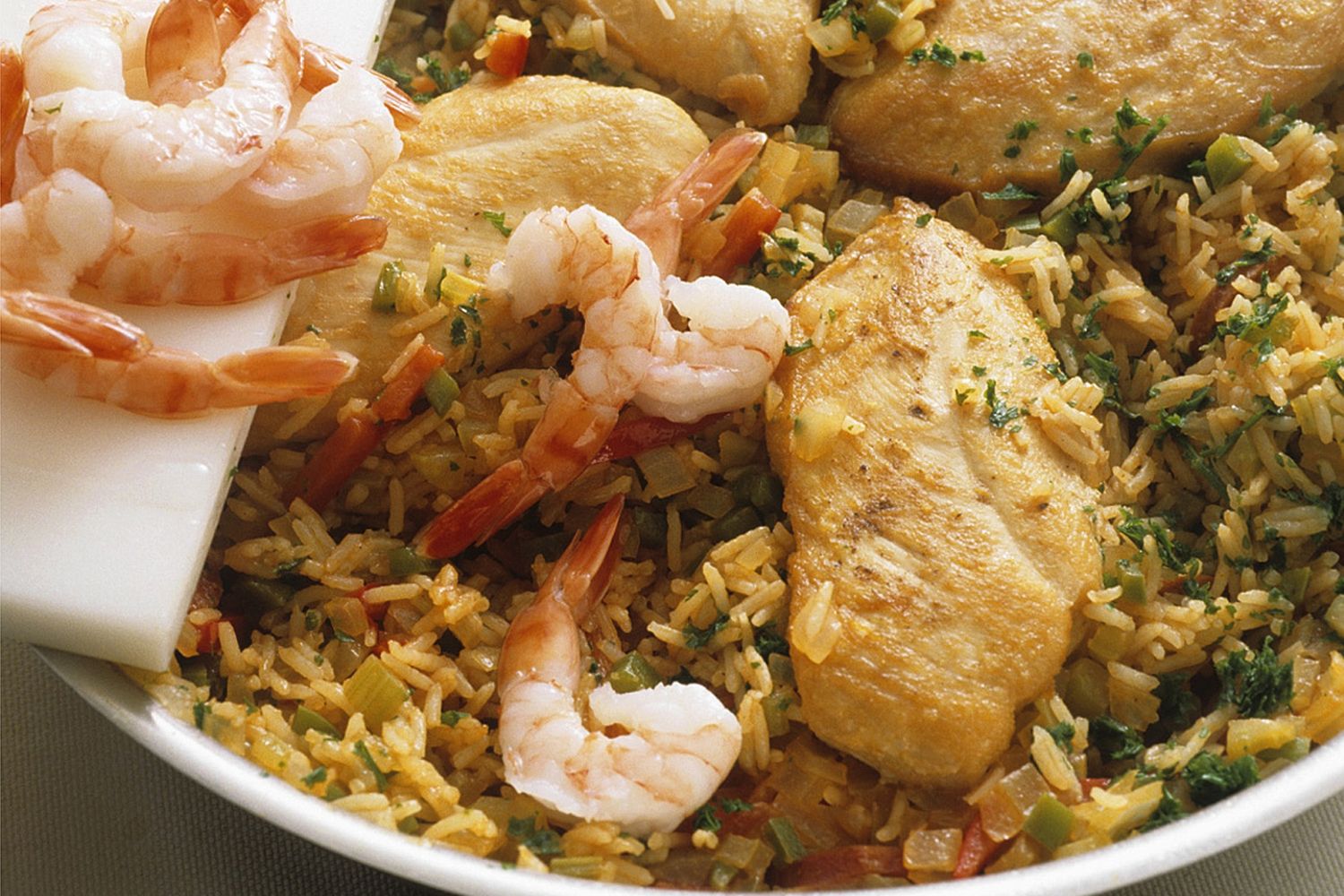 Step: 15/15
Remove the chicken from the pan and thinly slice diagonally. Place the rice mixture on plates, add the chicken in a fan and serve garnished with parsley and fresh bay leaves.