Step: 1/6
Prepare all the ingredients.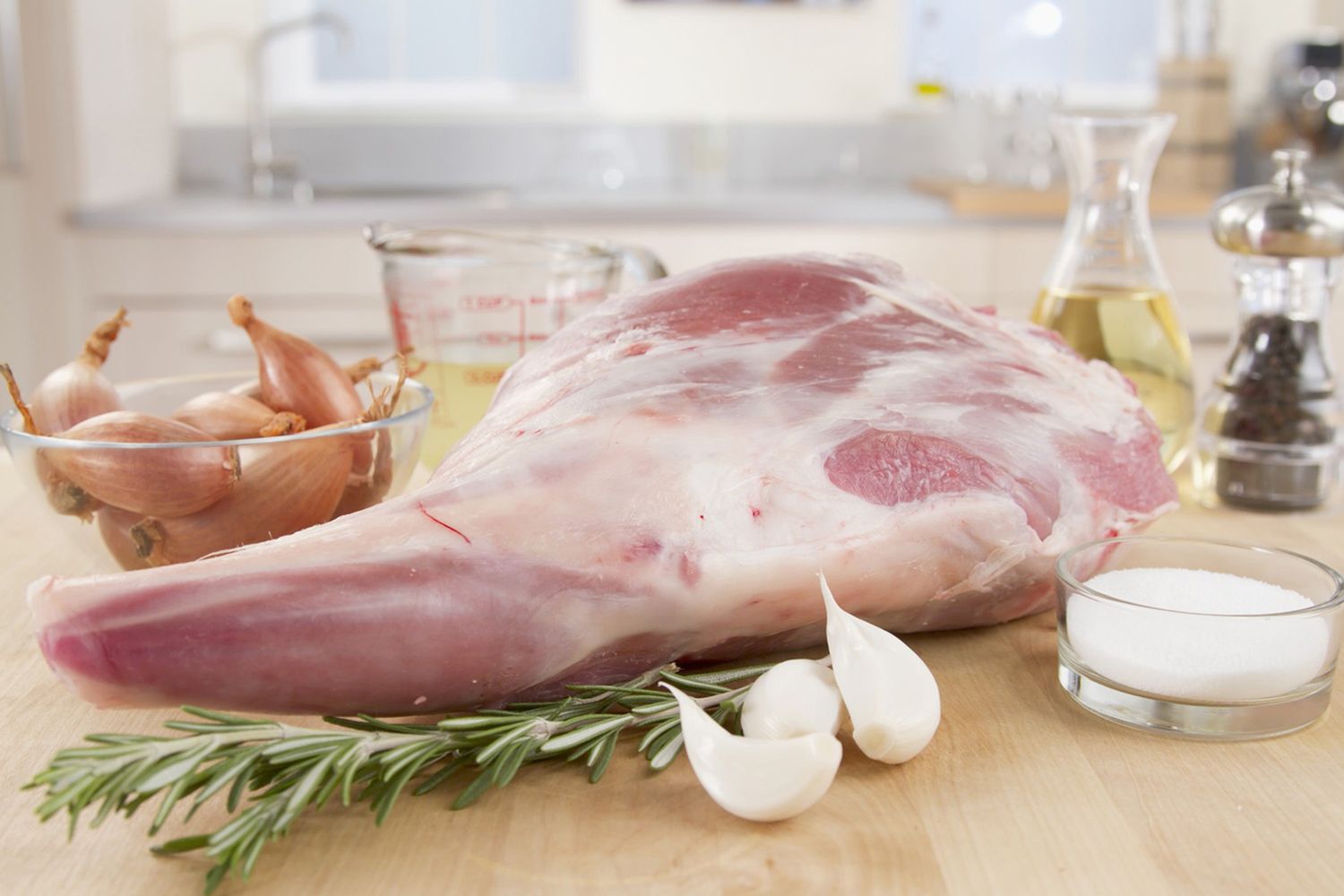 Step: 2/6
Preheat the oven to 140°C (120°C fan, gas 2). Pour the oil into a roasting tin and fry the lamb leg until browned on all sides. Season with salt and pepper. Pour over the stock and cook the leg in the preheated oven for 3-31/2 hours.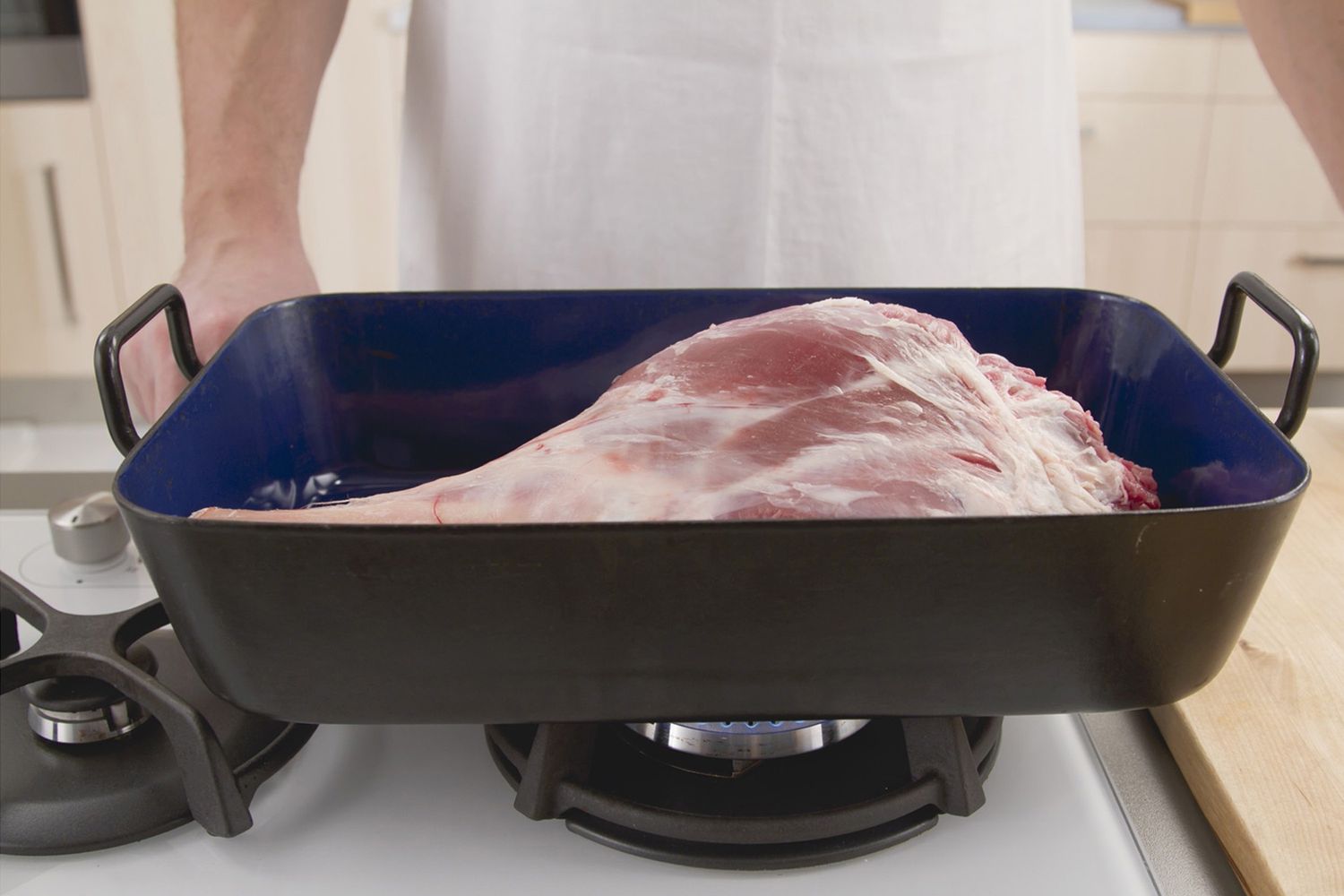 Step: 3/6
Meanwhile, peel the shallots and garlic.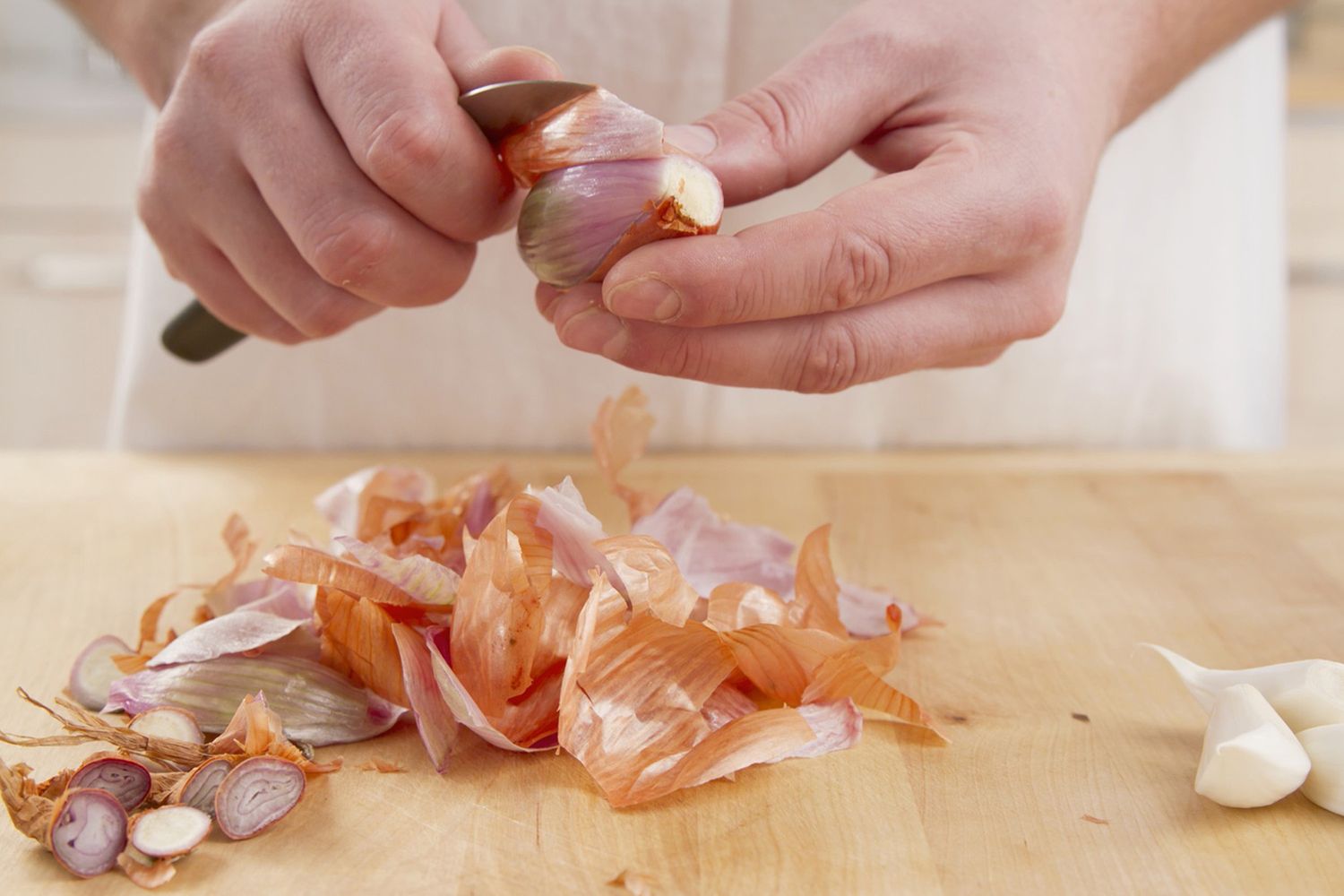 Step: 4/6
After about 2 hours of cooking time, sprinkle the shallots, garlic and rosemary around the lamb. Turn the leg over several times and, if necessary, add more stock.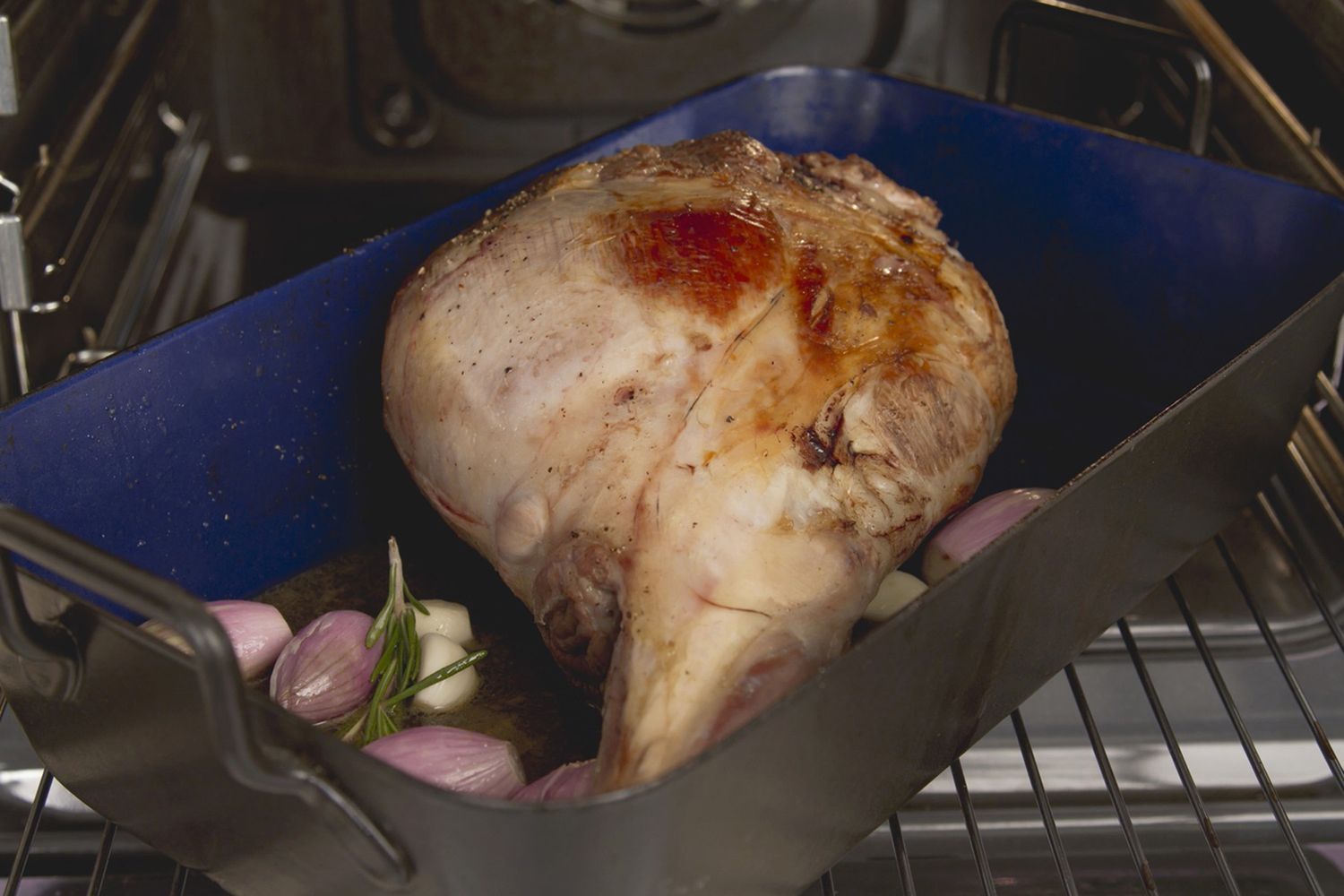 Step: 5/6
At the end of the cooking time, remove the leg from the roaster and wrap in foil to rest. Pour the roasting juices into a saucepan and bring to the boil. Season with salt and pepper. Thicken with a little cornflour if needed.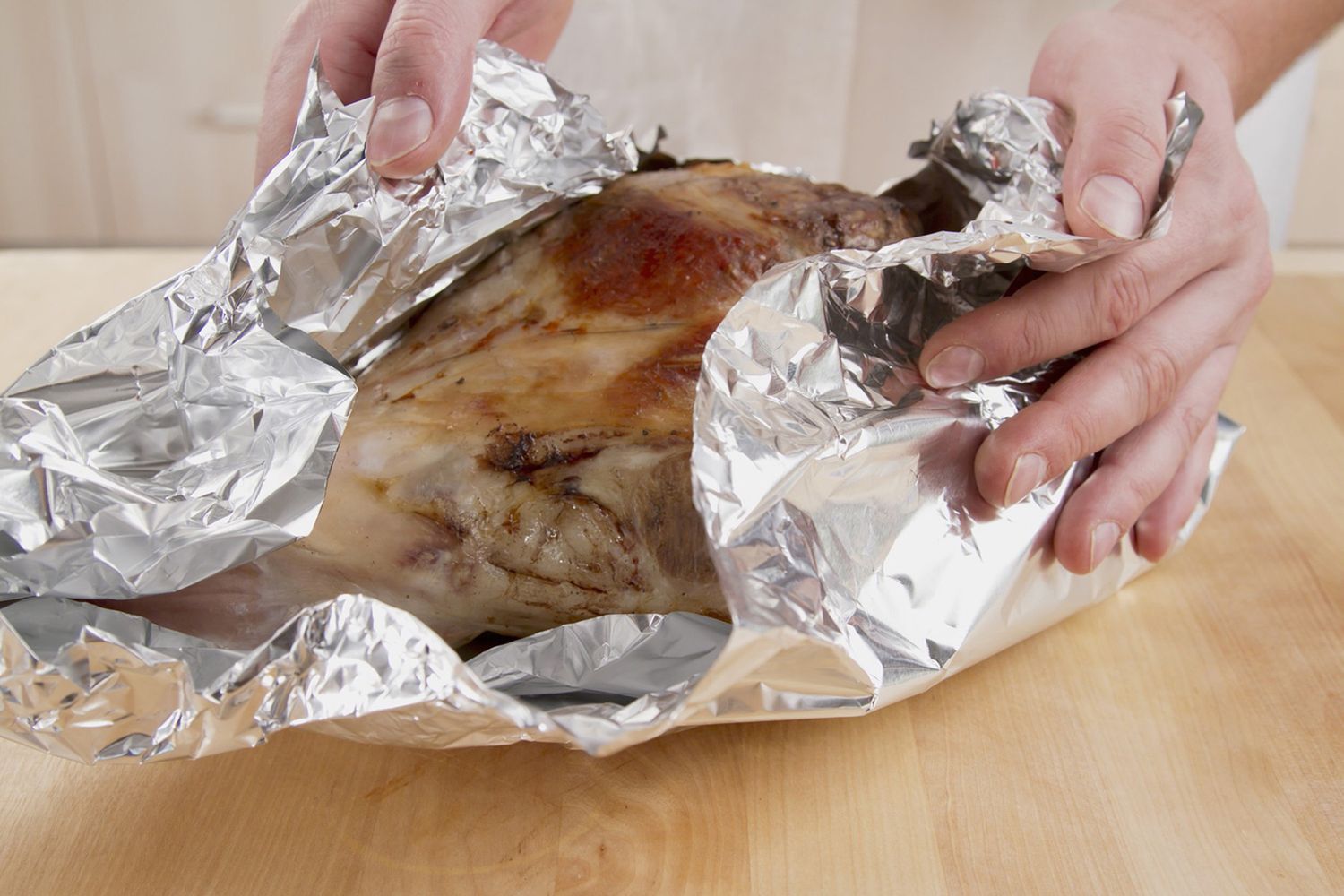 Step: 6/6
Carve the meat from the leg bone and serve on plates with the sauce and vegetables.