Step: 1/10
Prepare all the ingredients.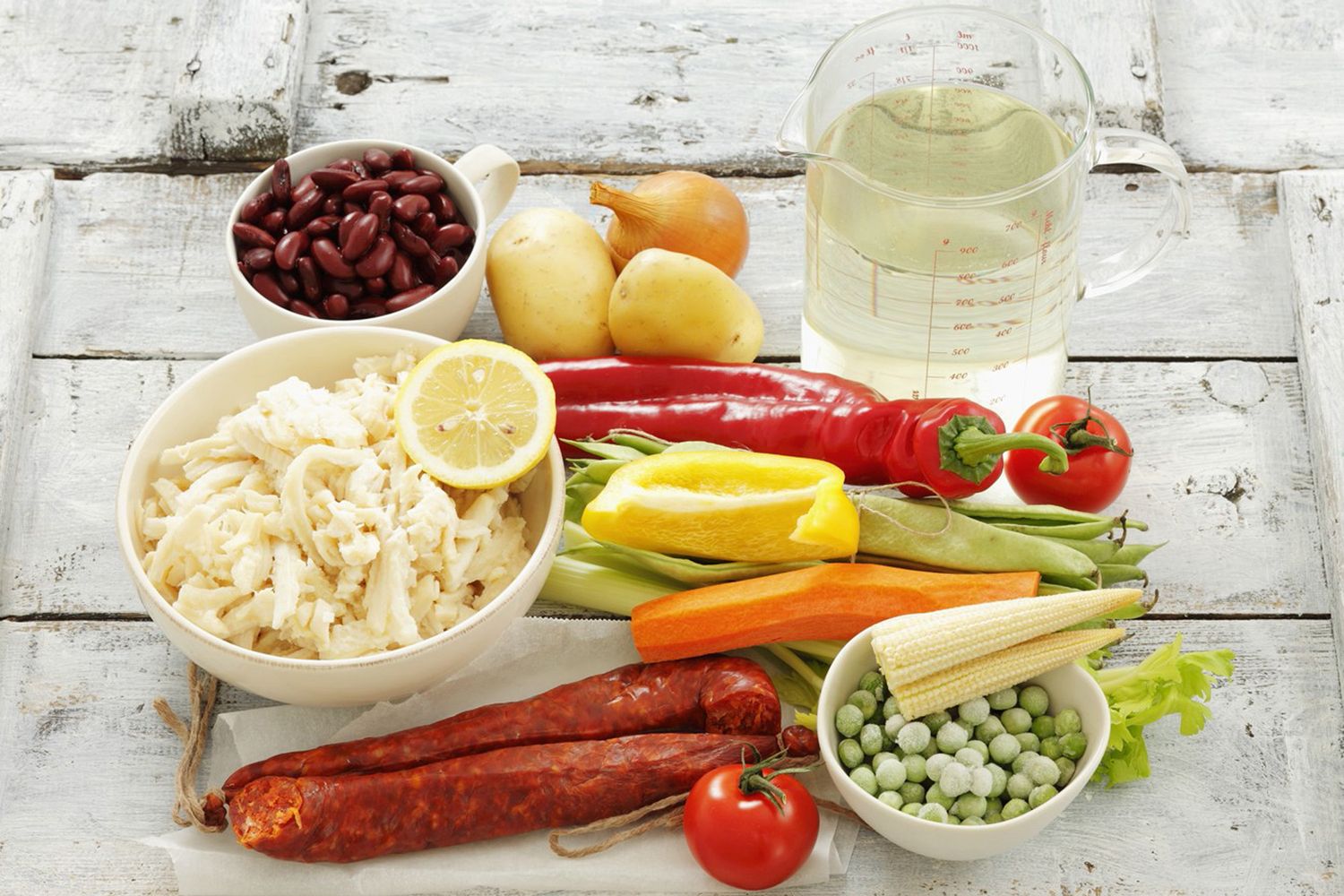 Step: 2/10
Peel and chop the potatoes.
Step: 3/10
Wash the beans and cut into bite-size pieces.
Step: 4/10
Skin the sausage and cut into slices.
Step: 5/10
Bring the potatoes, stock and wine to the boil in a pan and simmer for 10 minutes. Add the tripe, beans, sausage slices and lemon and simmer for a further 15 minutes.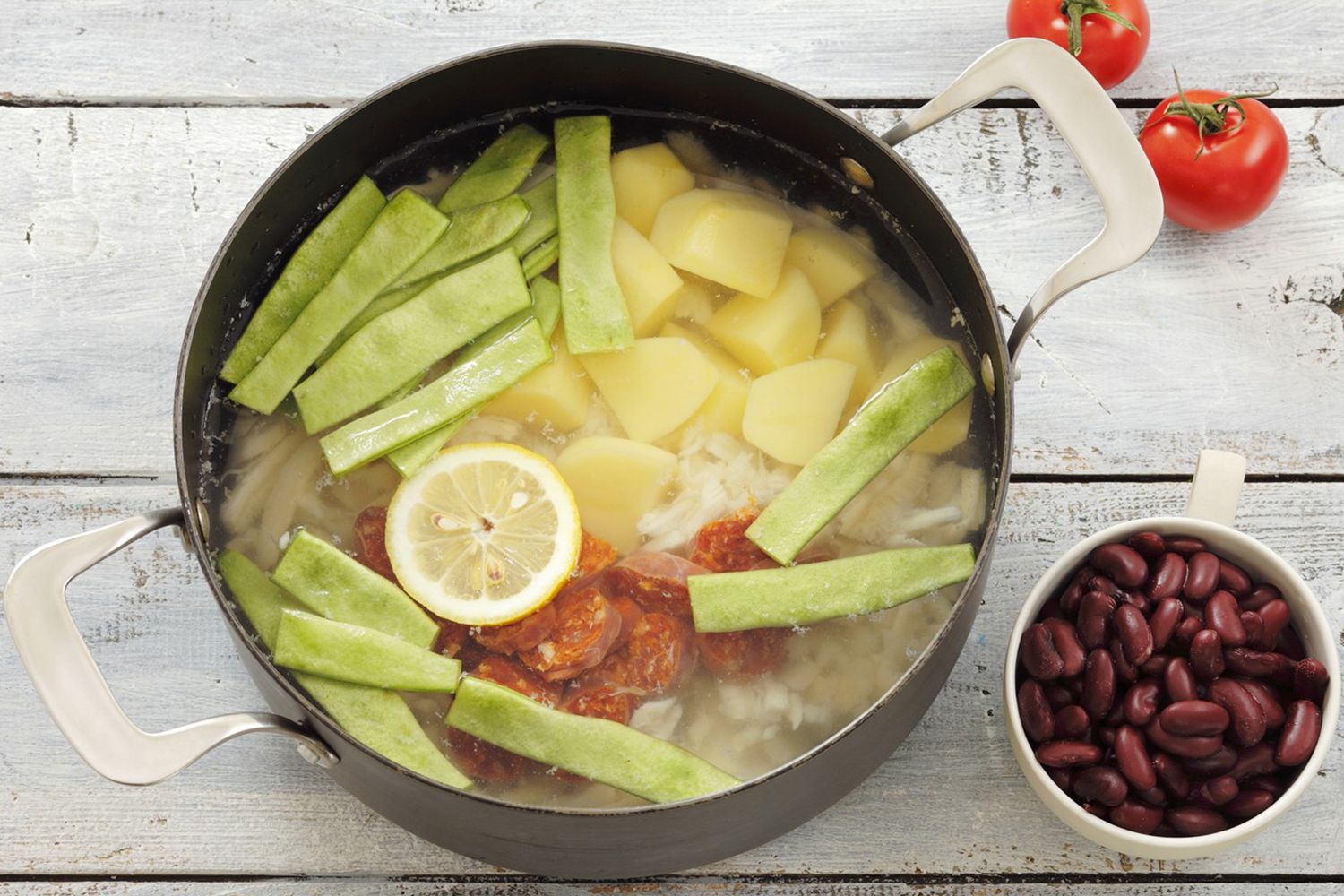 Step: 6/10
Peel the onion, halve and cut into strips. Wash and chop the celery and peppers. Peel and slice the carrot. Wash the tomatoes and cut into pieces.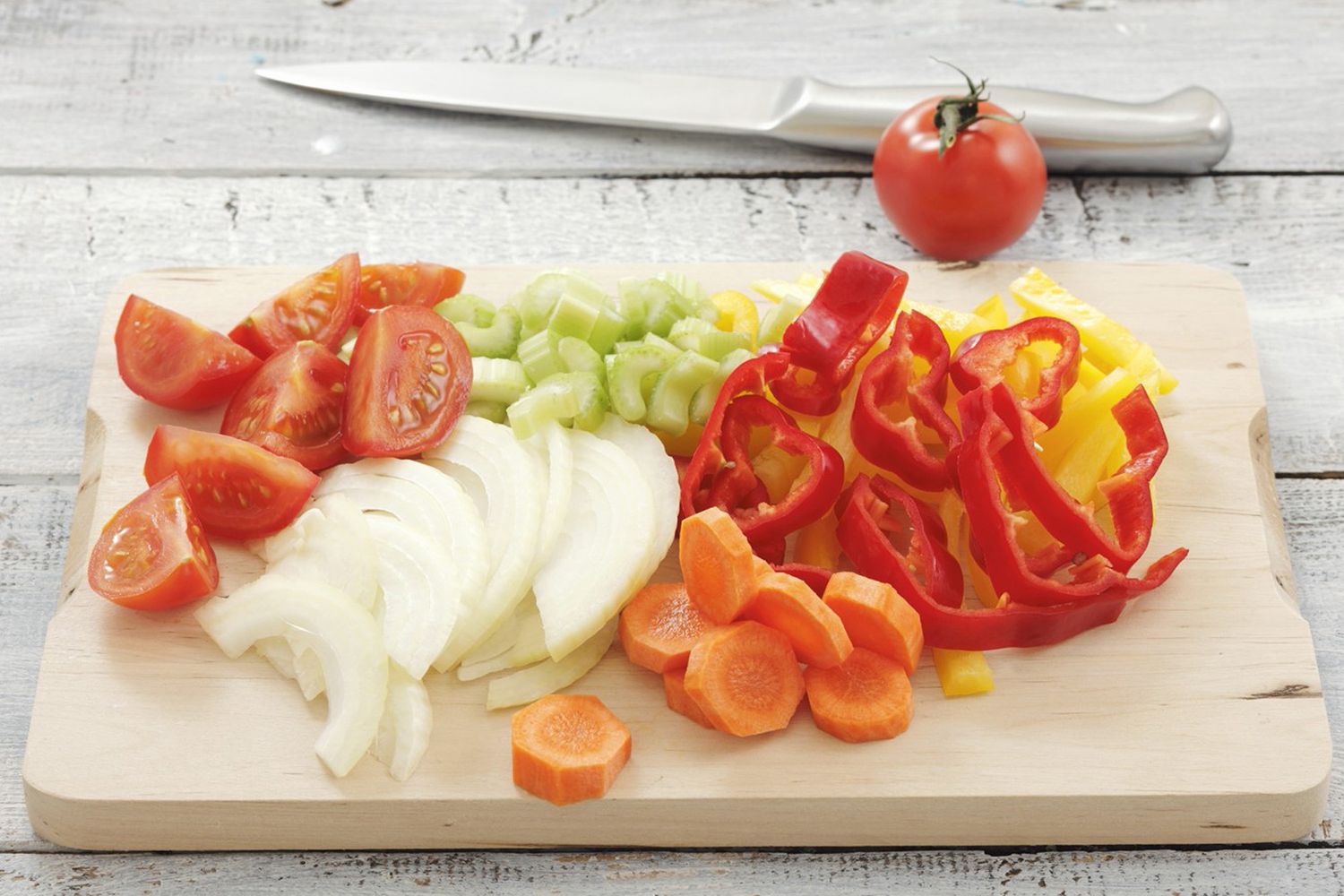 Step: 7/10
Soften the vegetables in a pan with hot oil.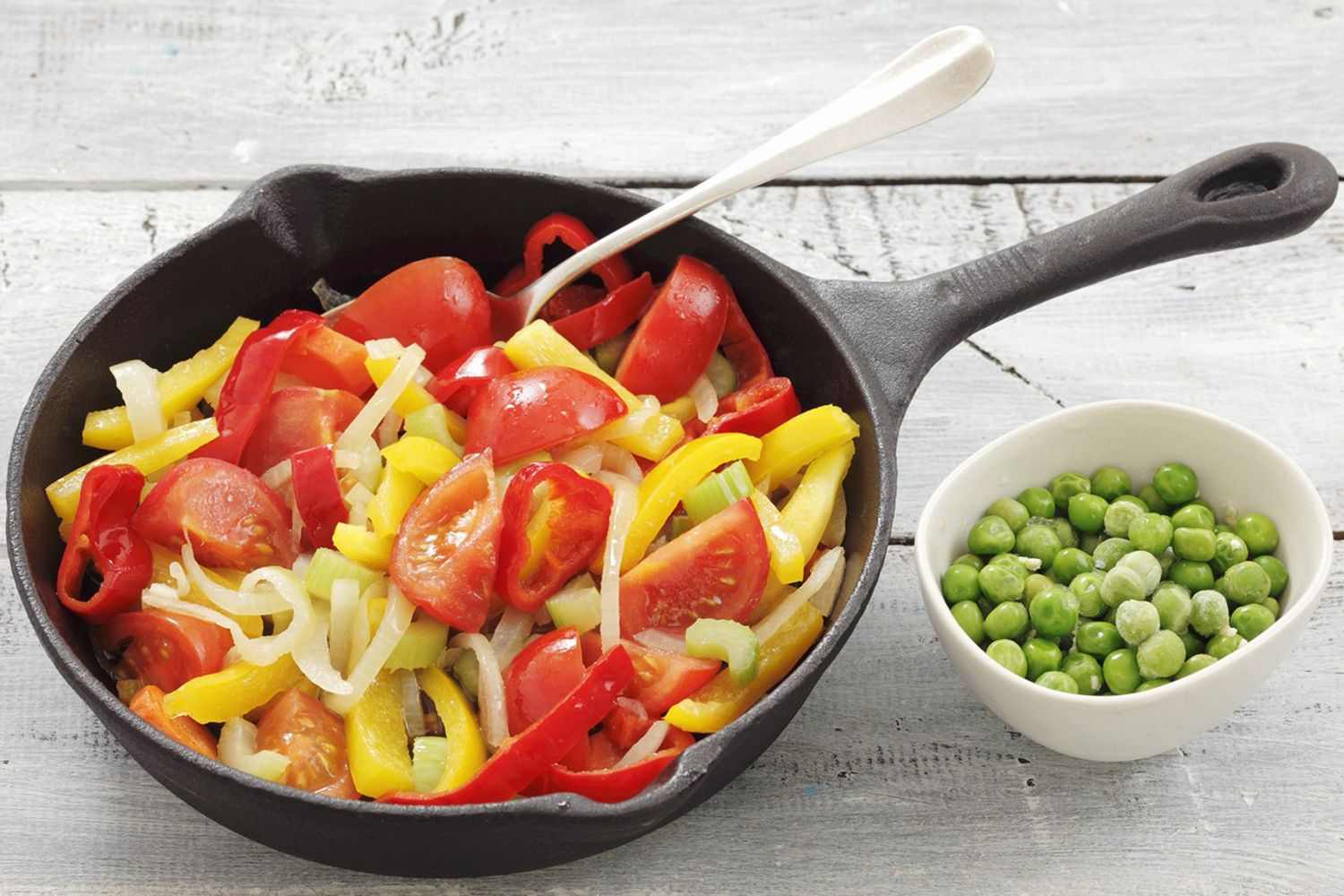 Step: 8/10
Add to the stew and mix well.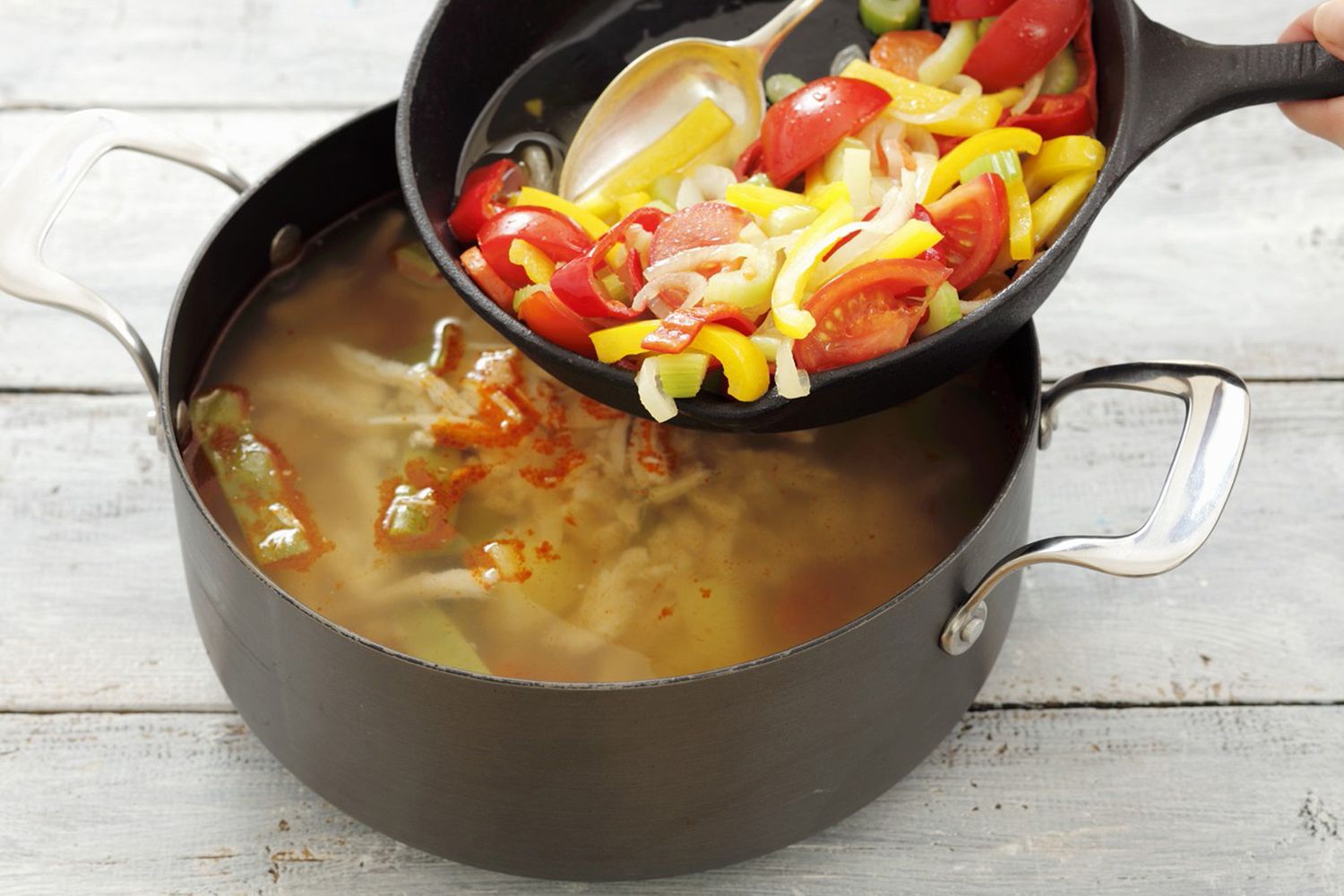 Step: 9/10
Add the peas and simmer for a further 2 minutes.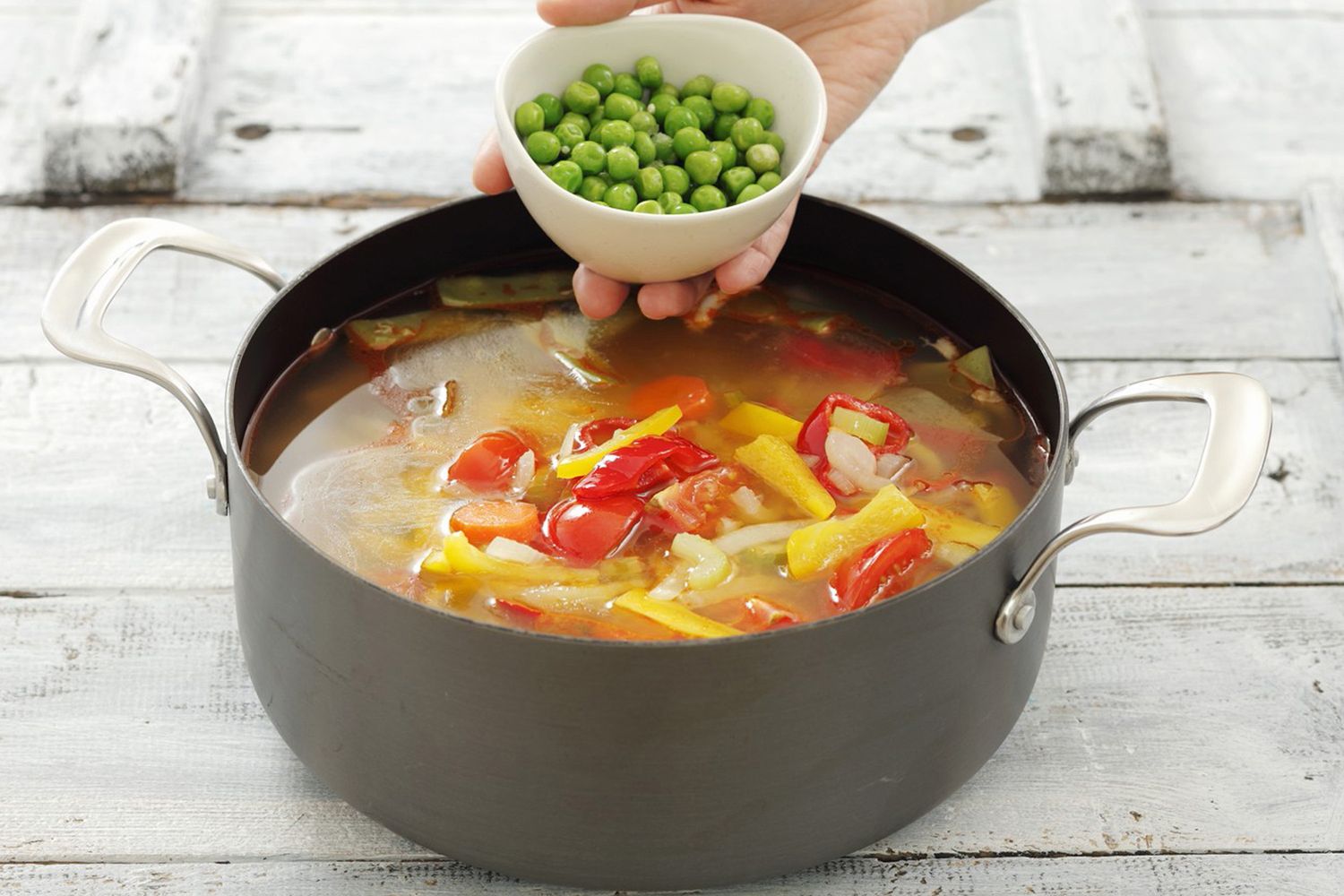 Step: 10/10
Cut the corn into pieces, add to the soup and simmer for 2 minutes. Add the beans and continue to heat for 1-2 minutes. Season with salt, pepper, cloves and allspice. Serve in bowls with capers and lime slices.