Step: 1/10
Wash the calamari and pat dry. Cut the white bread into small pieces and soak with a little water.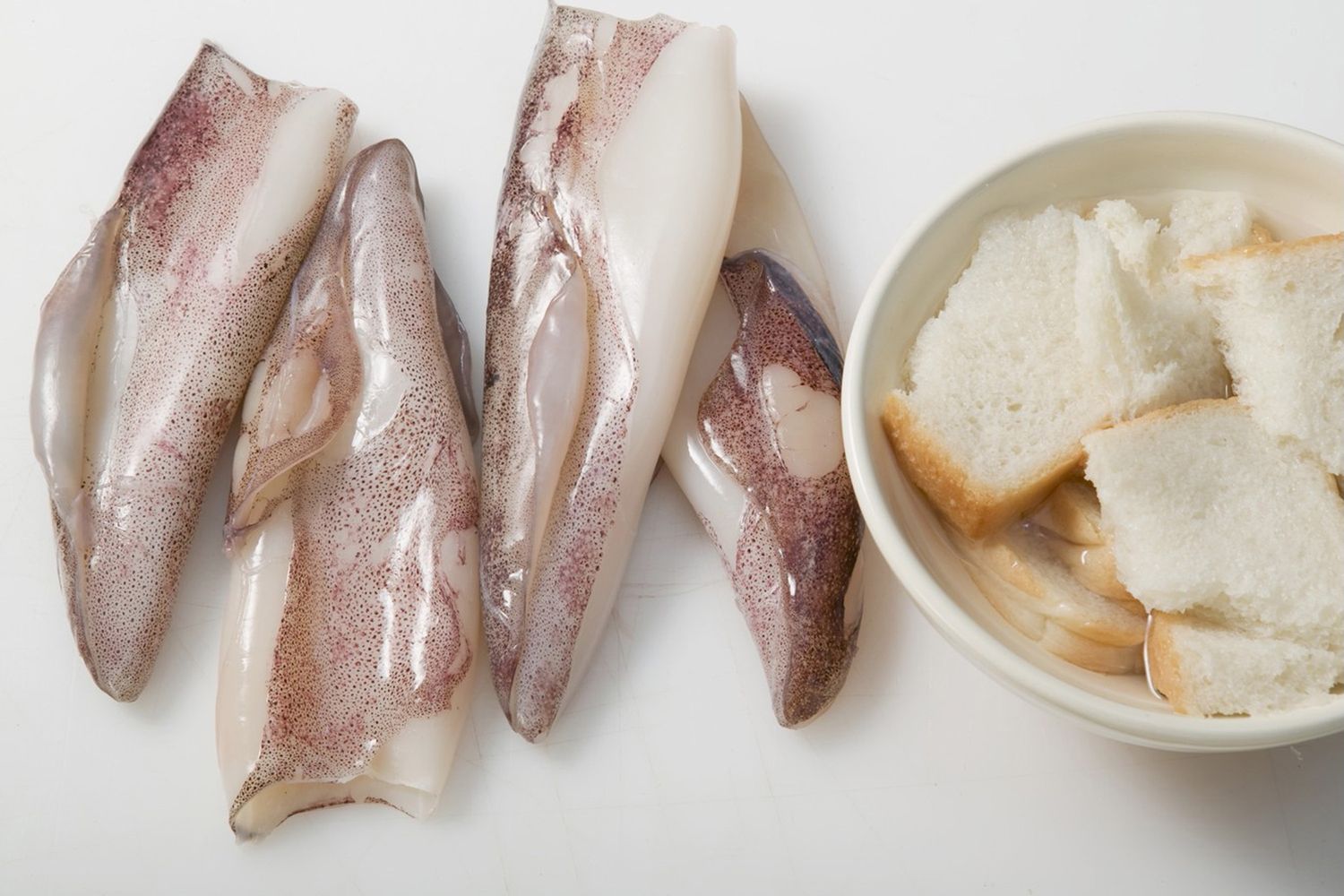 Step: 2/10
Peel and finely dice the onion.
Step: 3/10
Add the chilli, pepper flakes and peppercorns to a mortar and finely crush them. Peel and finely chop the garlic.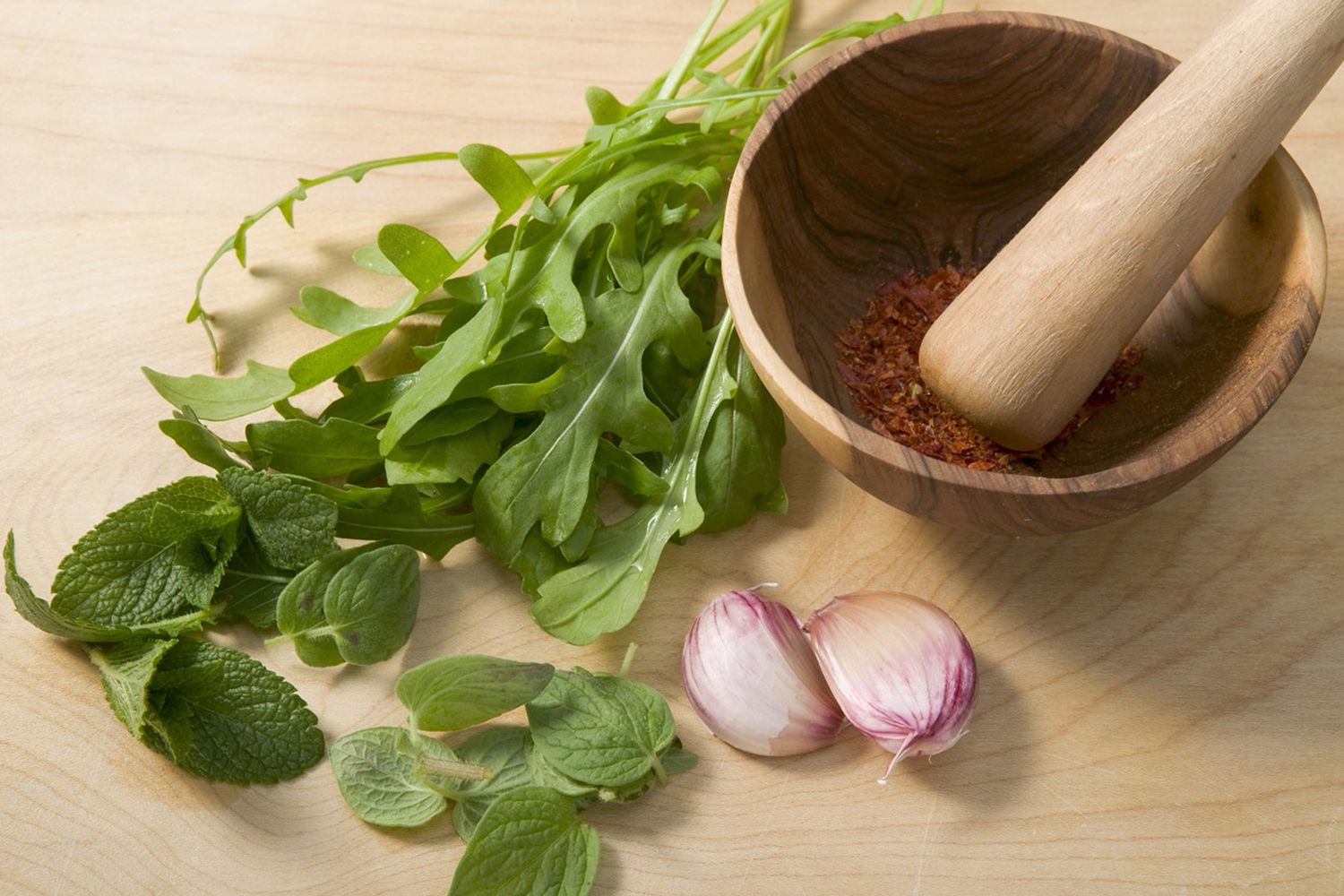 Step: 4/10
Wash the rocket, mint and oregano, shake dry and finely chop the leaves.
Step: 5/10
Add 2 tbsp oil to a pan and cook the onion and garlic until softened. Add the herbs and spice mixture. Drain the white bread and mix it with the herb mixture, egg yolks and salt.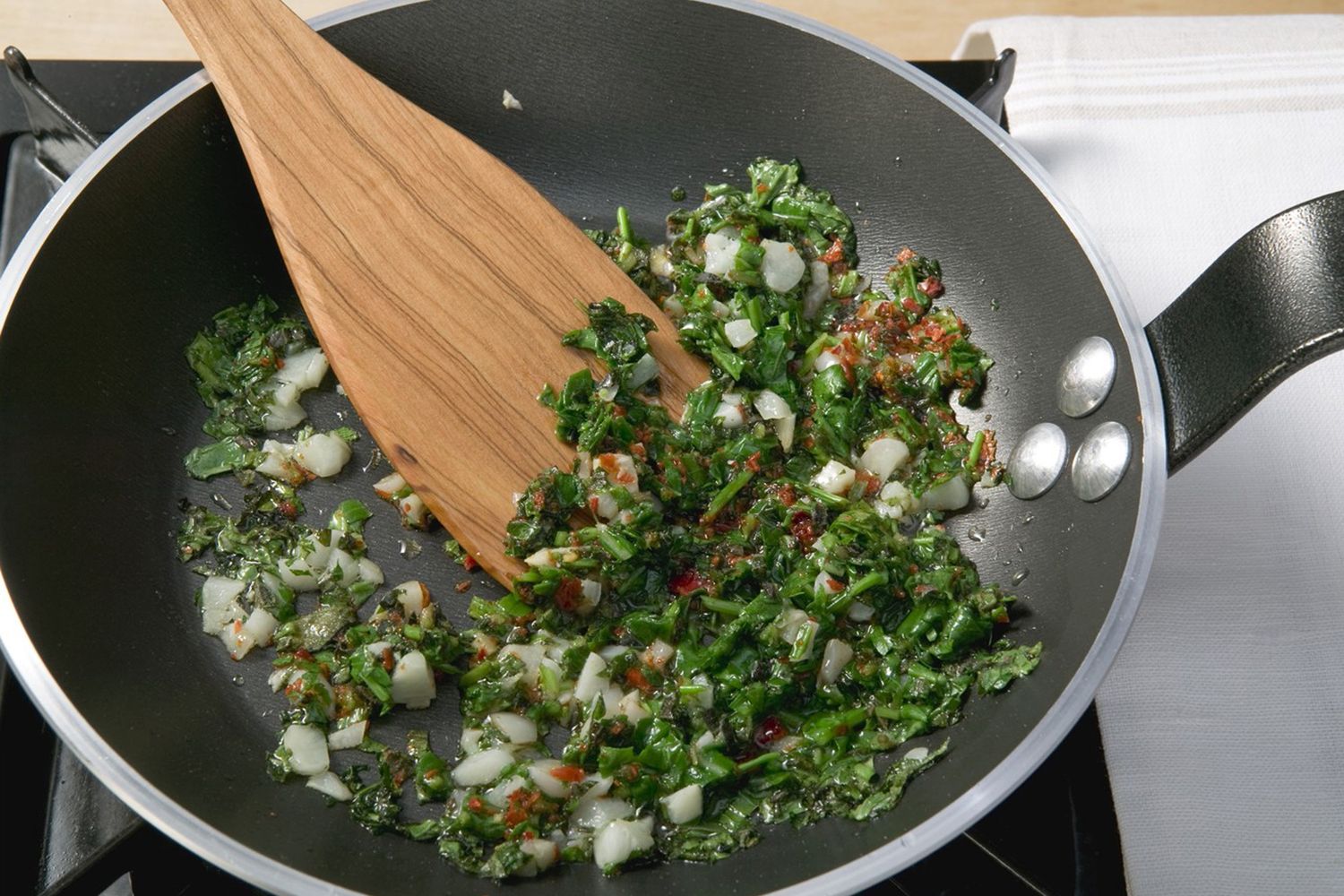 Step: 6/10
Use a teaspoon to fill the calamari with the bread mixture and secure with cocktail sticks.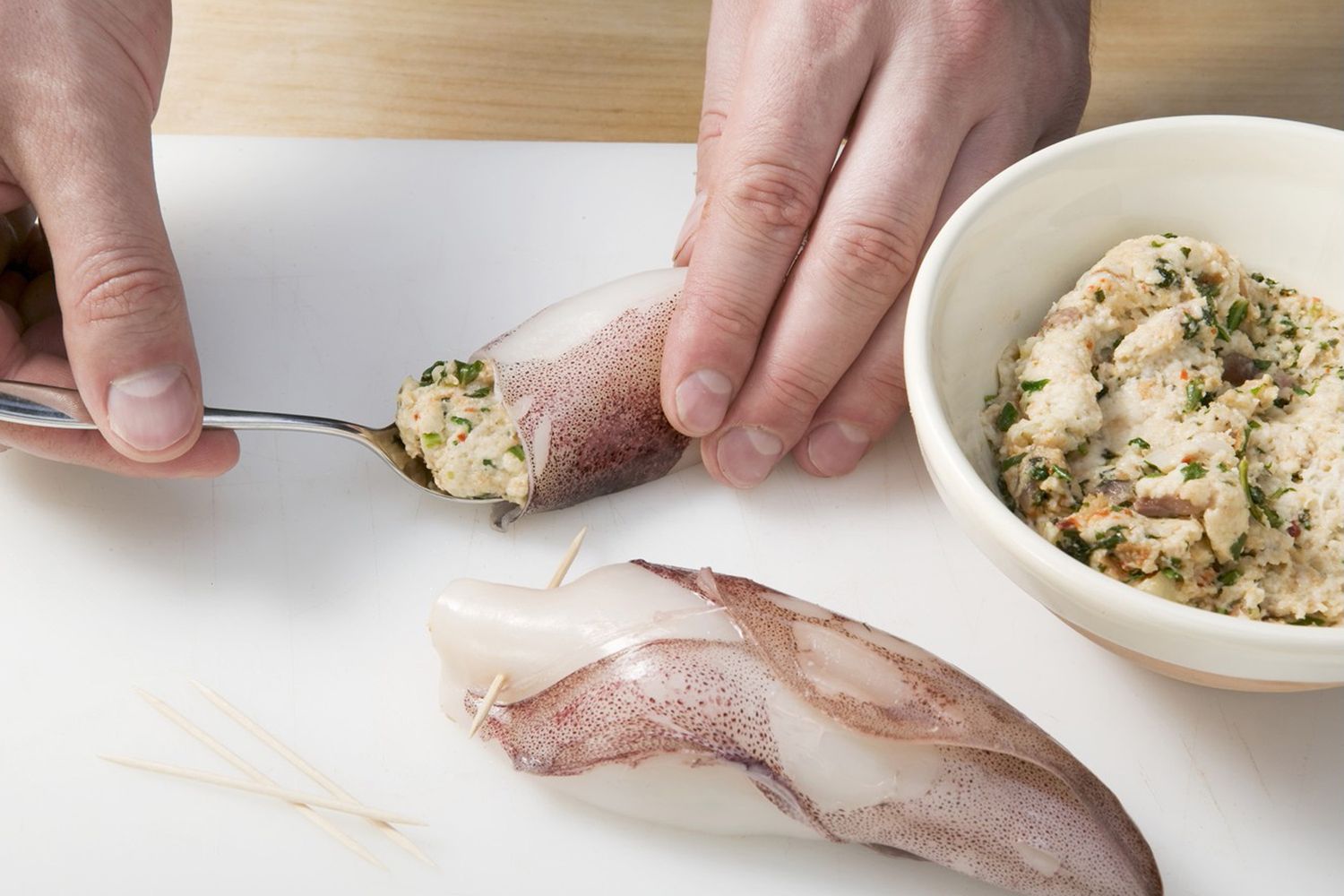 Step: 7/10
Wash the vegetables and peel if needed.
Step: 8/10
Finely slice the spring onions. Dice the peppers finely. Scald the tomatoes in boiling water, peel them, remove the stalks and seeds and dice the flesh.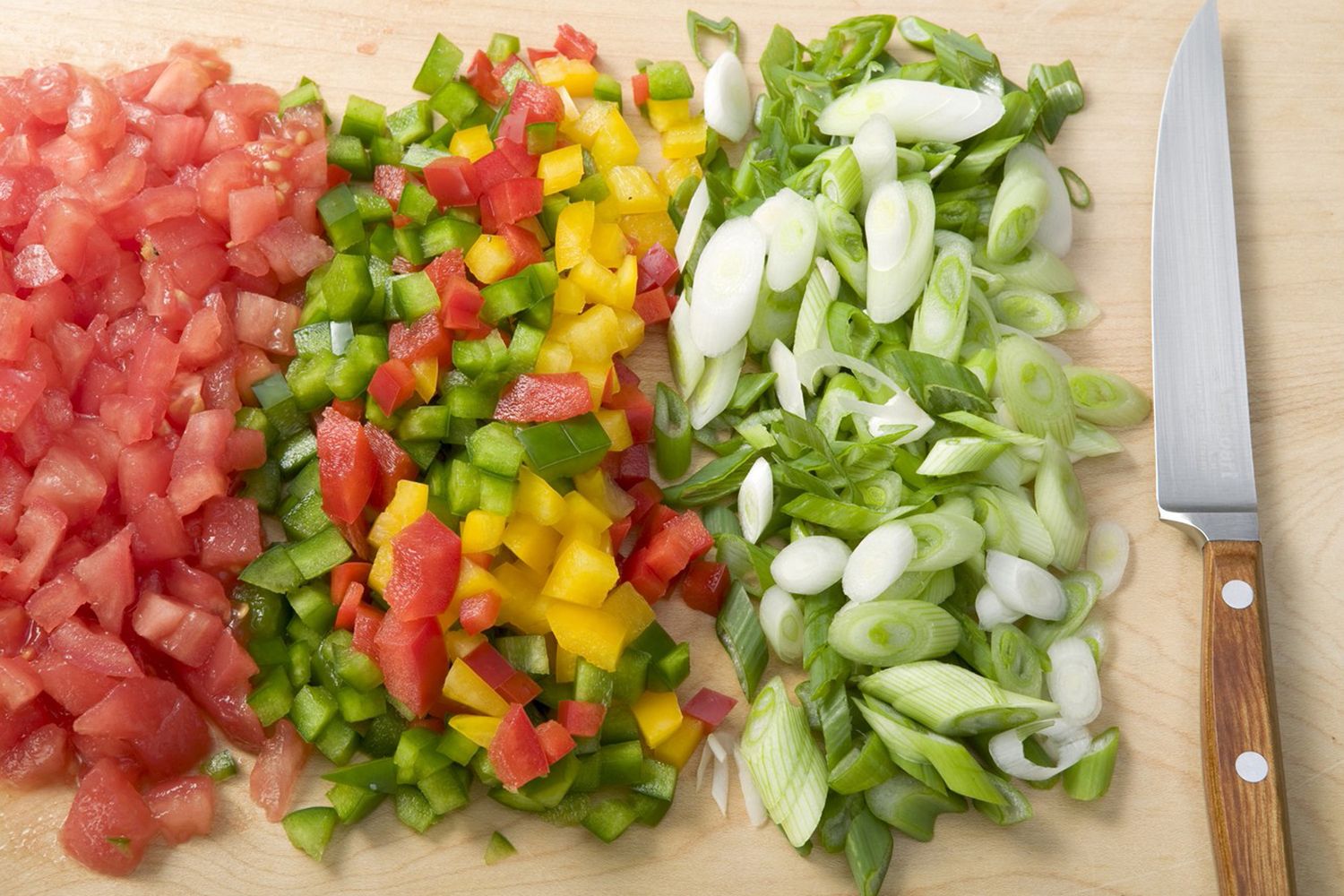 Step: 9/10
Preheat the oven to 200°C (180°C fan, gas 6). Add the remaining oil to an ovenproof pan and saute the calamari briefly until lightly browned. Remove and set aside.
Step: 10/10
Place the vegetables in the hot pan and saute for 2-3 minutes. Pour in the wine and fish stock then return the calamari to the pan. Cook in the oven for 20 minutes. Serve with lemon slices and sea salt, and garnish with oregano flowers.