Step: 1/11
Wash the prawns, peel, remove the intestine and finely chop 4 of them.
Step: 2/11
Peel and chop the shallots and garlic.
Step: 3/11
Wash the ginger and lemongrass and chop very finely.
Step: 4/11
Fry the shallots and garlic in hot oil, add the prawns pulp and cook for 2-3 minutes. Add the ginger and lemongrass. Season with chilli, soy sauce and fish sauce, and set aside.
Step: 5/11
Bring 1l water to the boil in a pan with sea salt, lemon and bay leaves. Cover and simmer for 5 minutes. Add the prawns for 2 minutes, then remove, rinse under cold water and drain. Peel the prawns, leaving the tail intact.
Step: 6/11
Let the pastry sheets thaw. Place a teaspoon of the chopped prawn mixture on each and spread out in the middle.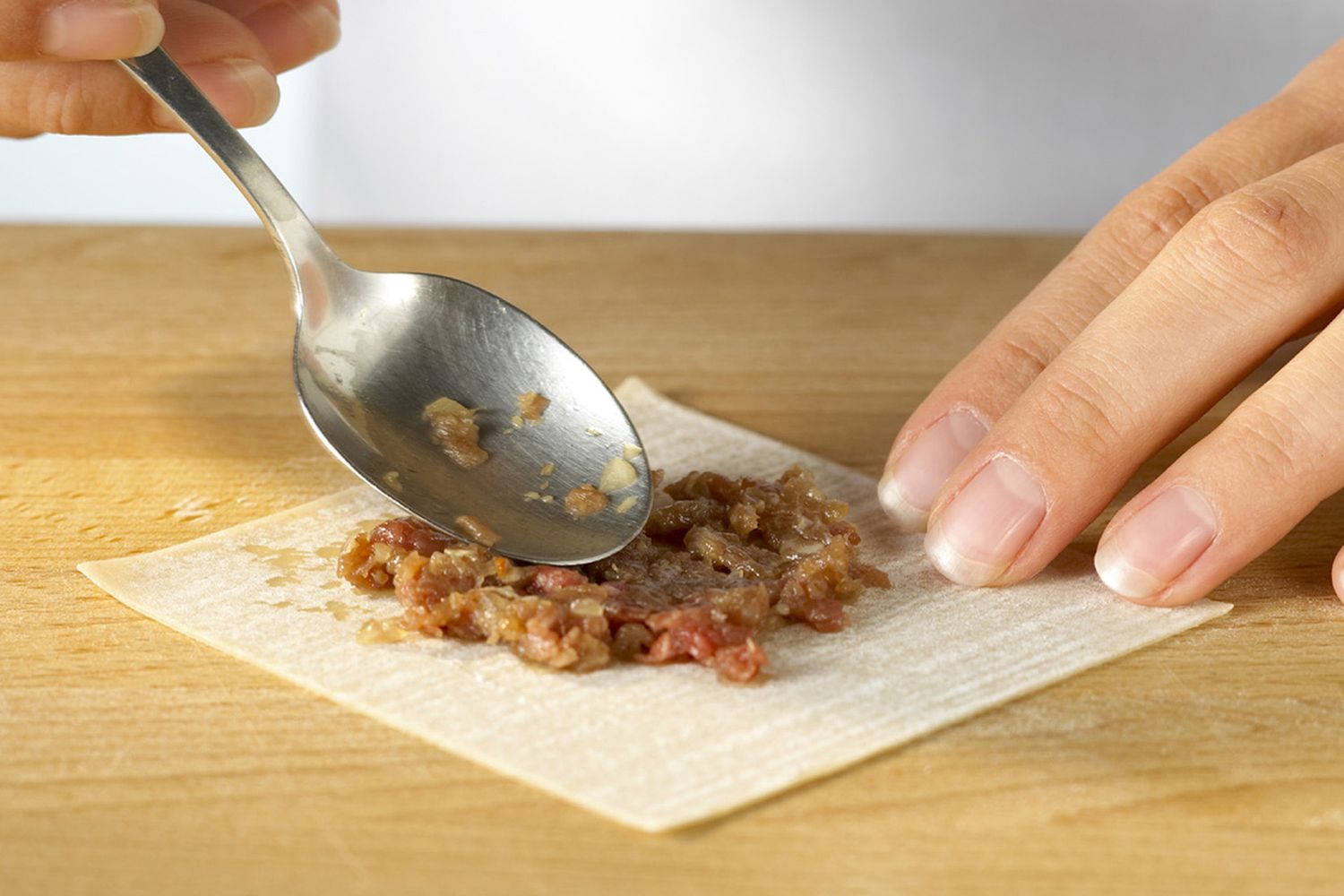 Step: 7/11
Brush the pastry edges lightly with egg white.
Step: 8/11
Place a whole prawn on top of the pastry so that the tail sticks out on one side.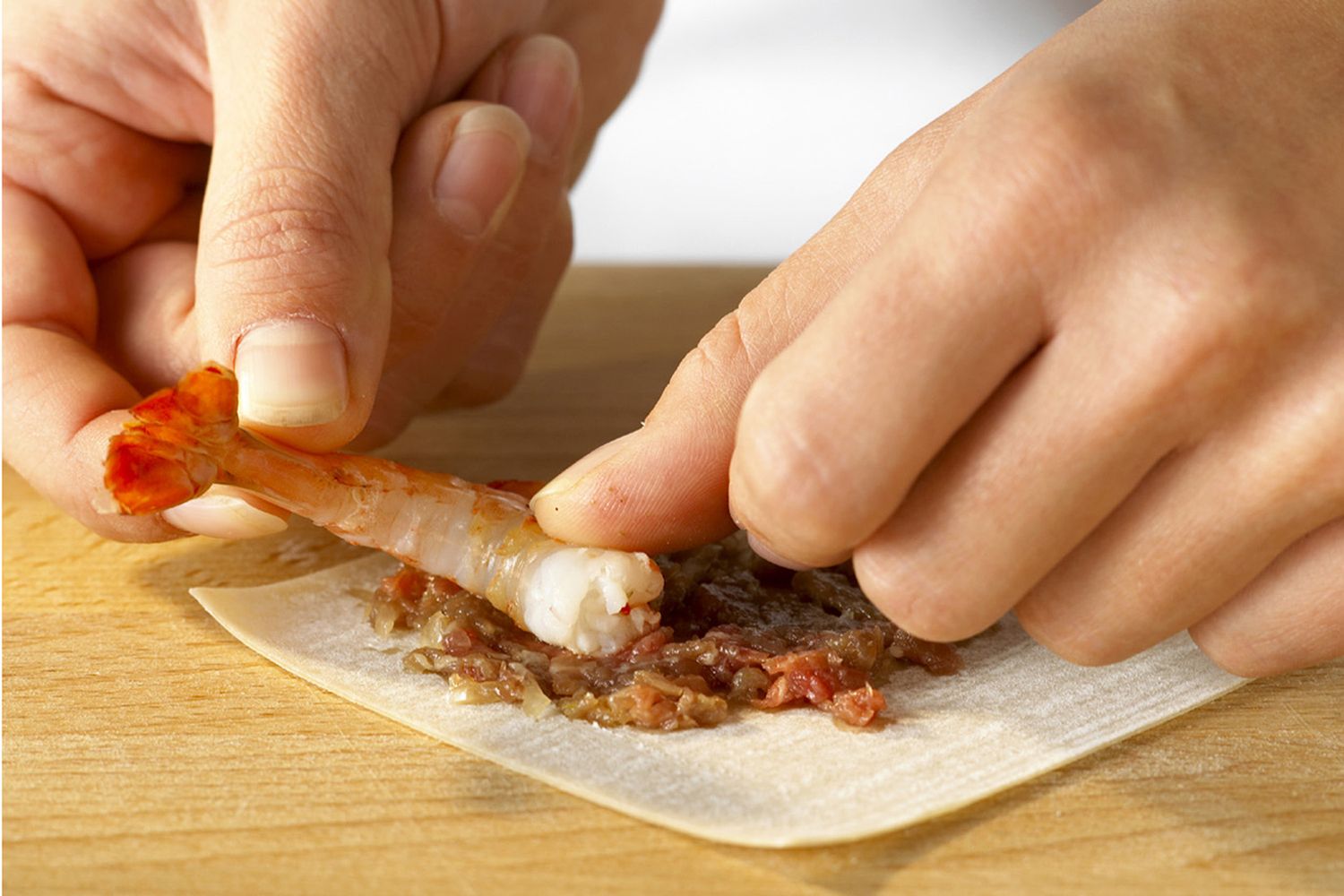 Step: 9/11
Fold the pastry from the lower corner tightly over the prawn.
Step: 10/11
Turn the adjacent corner inwards and turn the last corner over the prawn so that it is wrapped and only the tail can be seen.
Step: 11/11
Heat a deep fat fryer or deep pan half-filled with oil to 170°C. Fry the wrapped prawns until golden brown. Drain on kitchen paper. Serve with a sweet and sour chilli dip.