Step: 1/12
Prepare all ingredients and acclimatise to room temperature.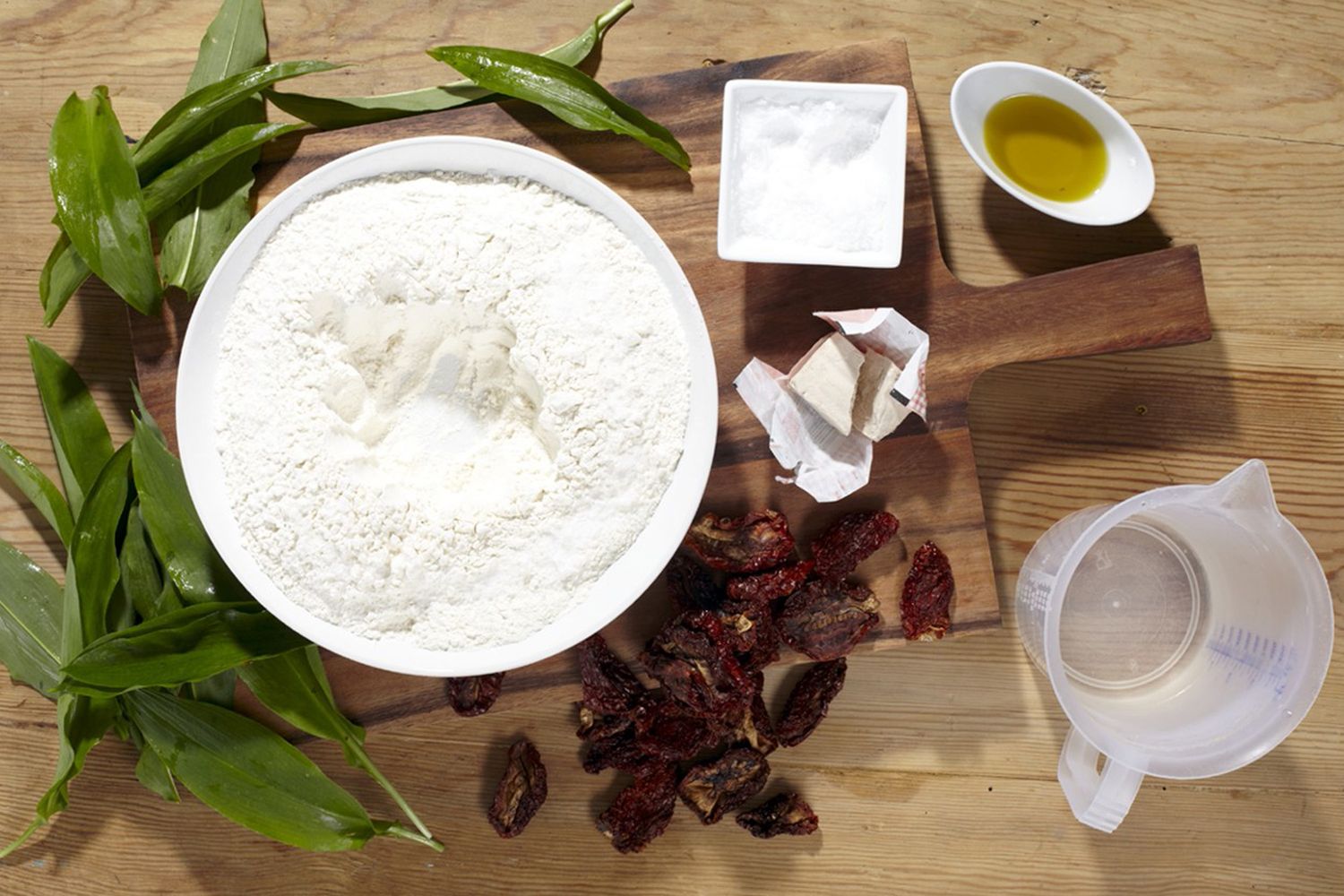 Step: 2/12
Sieve the flour into a bowl and make a well in the centre. Crumble in the yeast.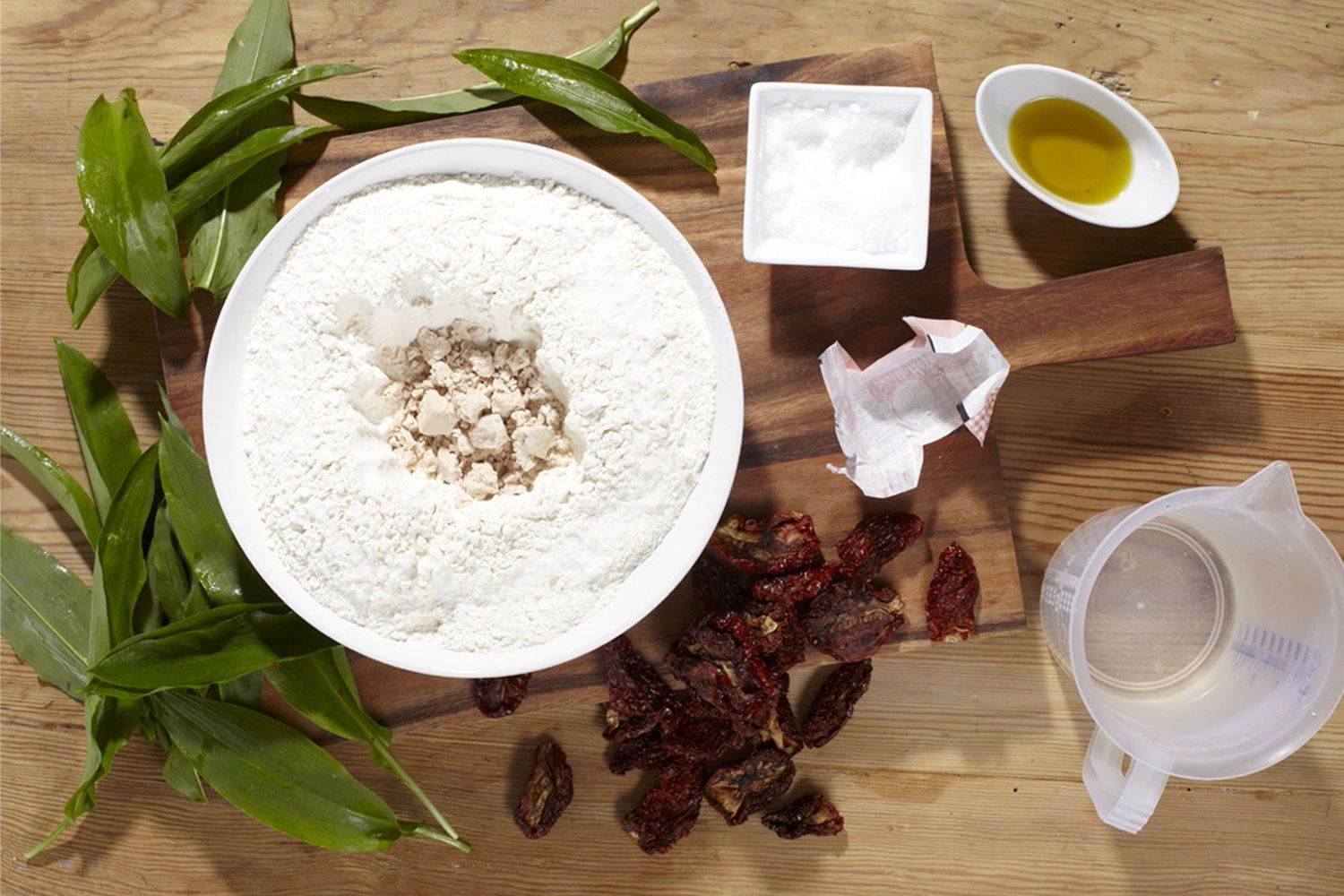 Step: 3/12
Add 220ml lukewarm water and mix, bringing in the flour from the edges.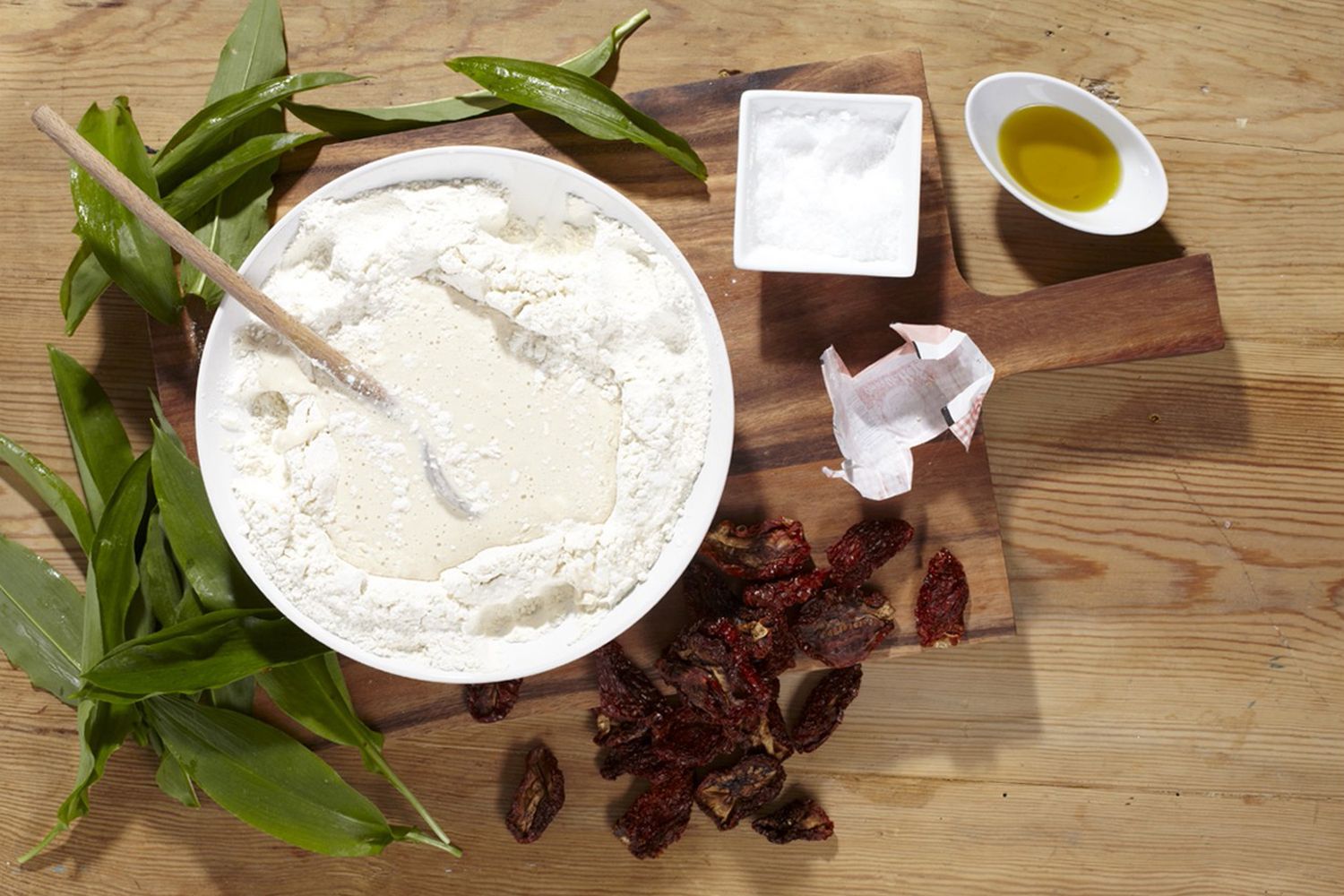 Step: 4/12
Pour 2 tbsp oil onto the dough and cover with a tea towel.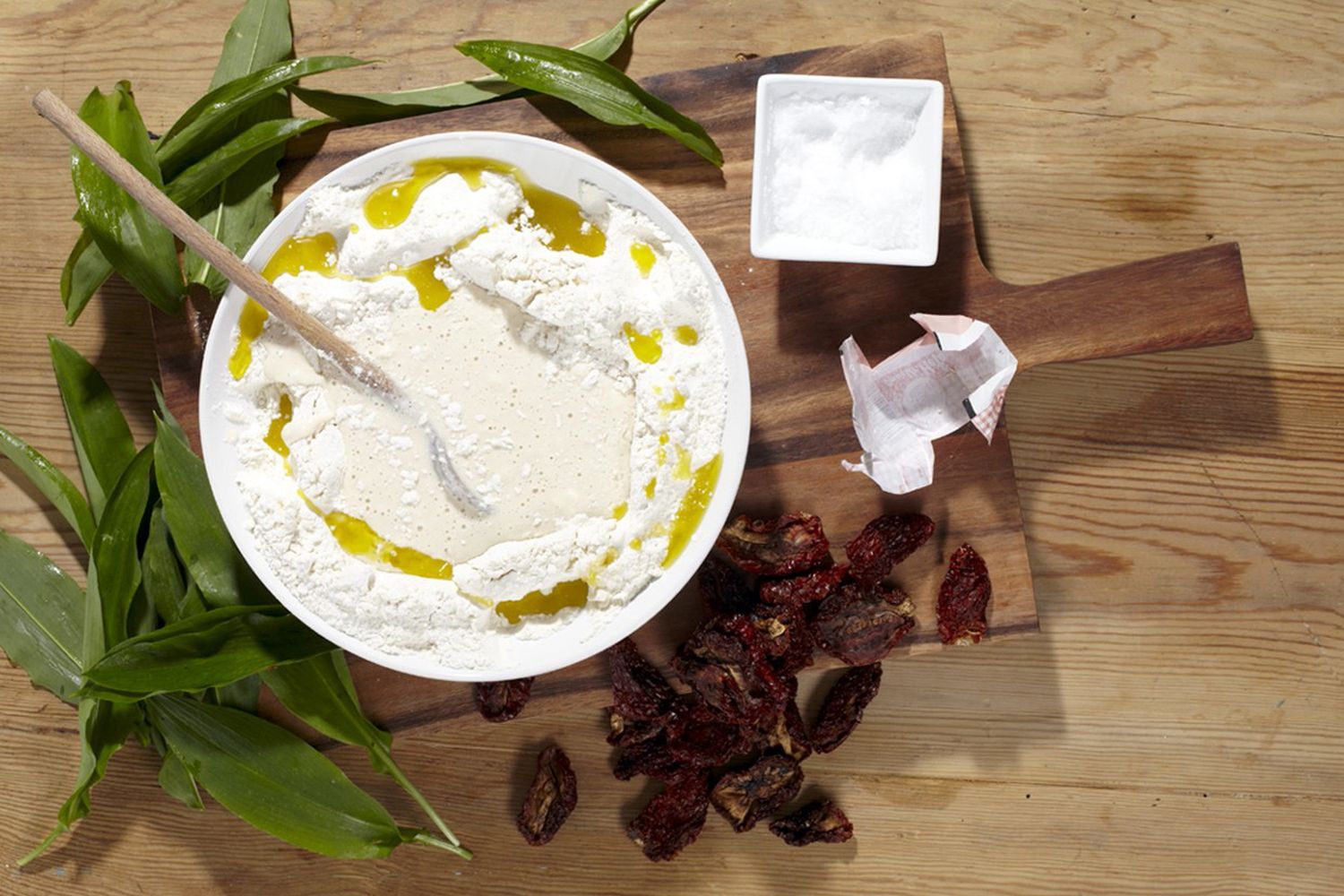 Step: 5/12
Leave to rest for about 30 minutes. Preheat the oven to 240°C (220°C fan, gas 8) and place a baking tray in the oven to heat. Meanwhile finely chop the tomatoes. Wash the wild garlic, shake dry and cut into fine strips.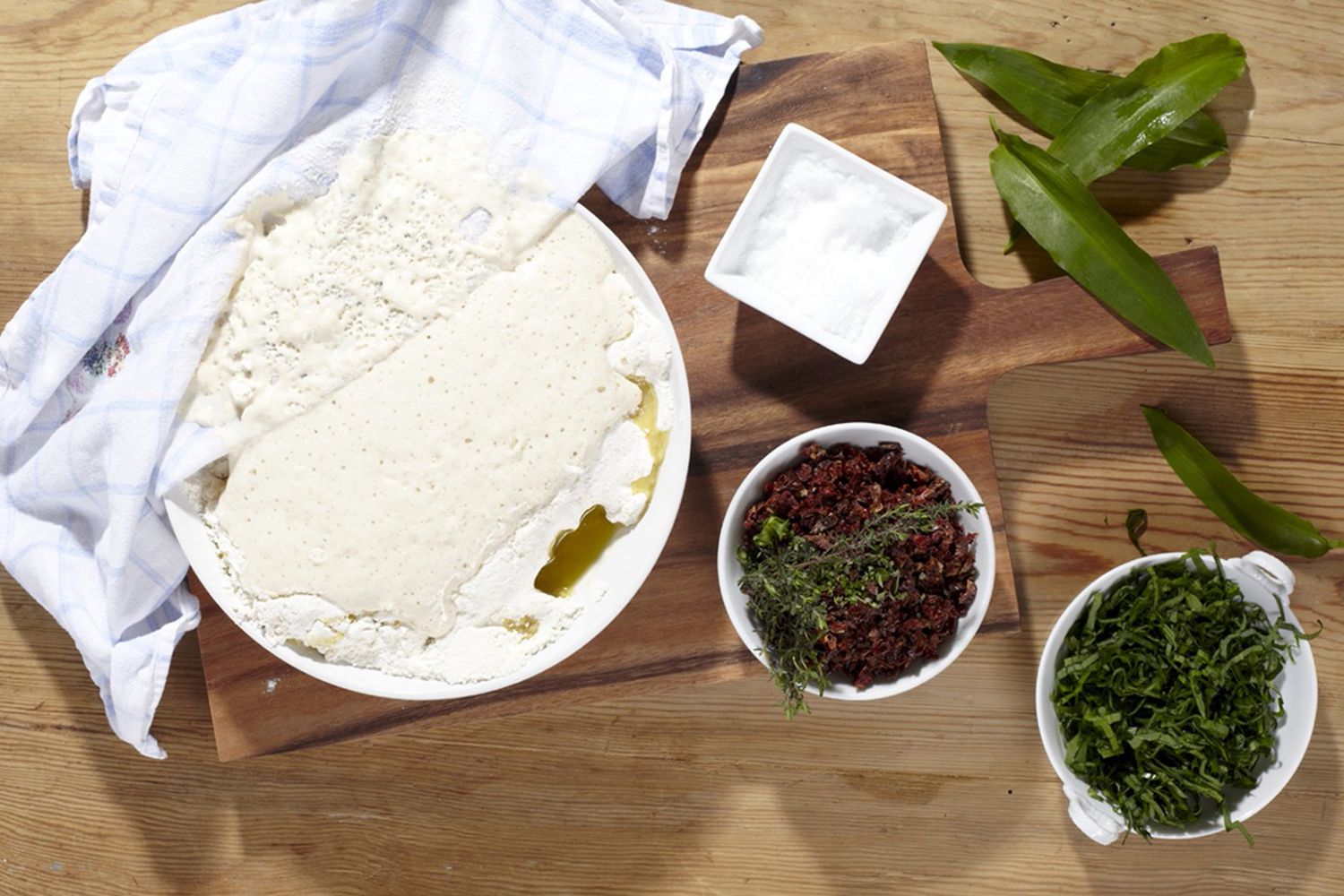 Step: 6/12
Knead the dough until smooth and add 1/2 tsp salt.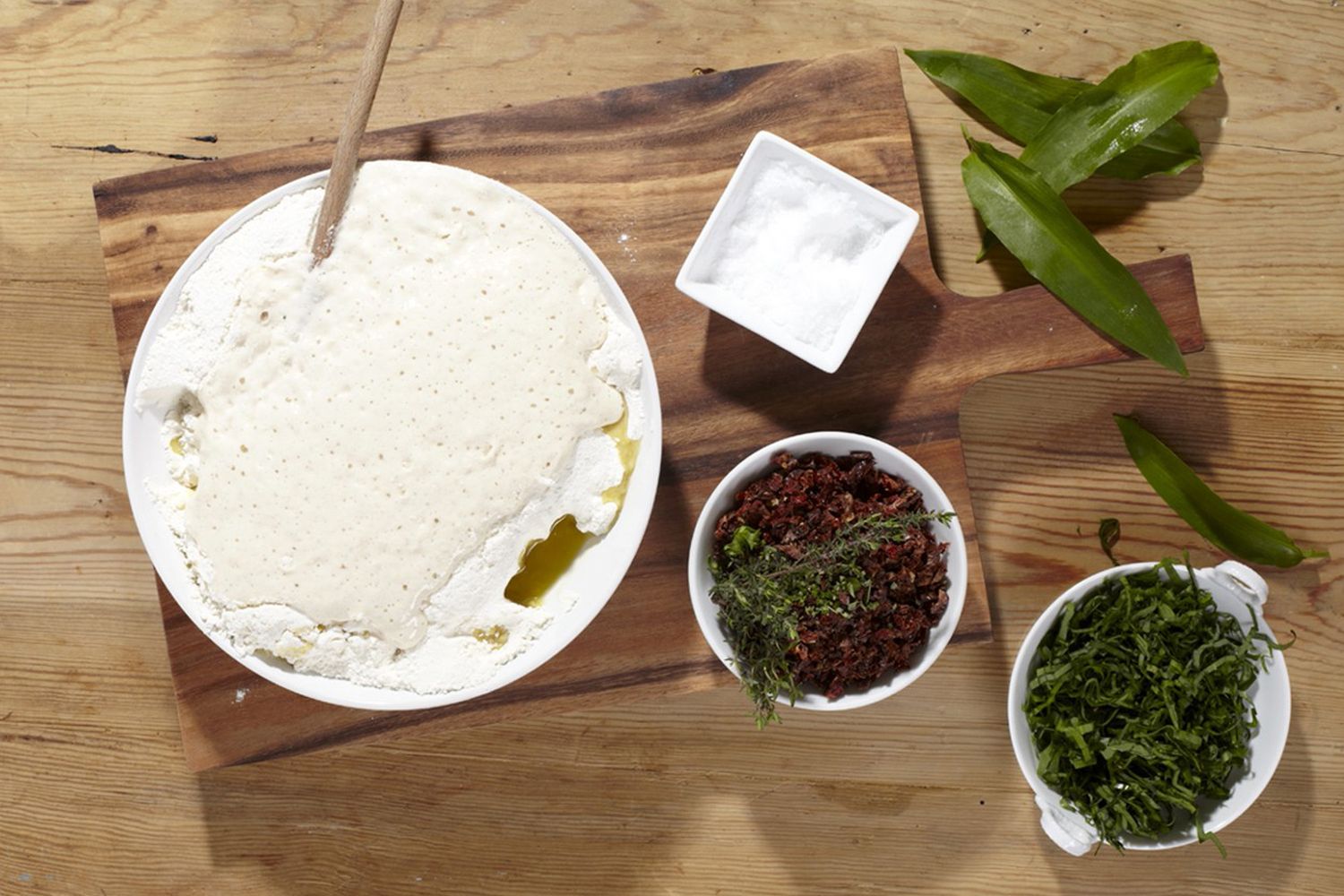 Step: 7/12
Add the tomatoes and wild garlic and knead on a floured surface to a firm dough.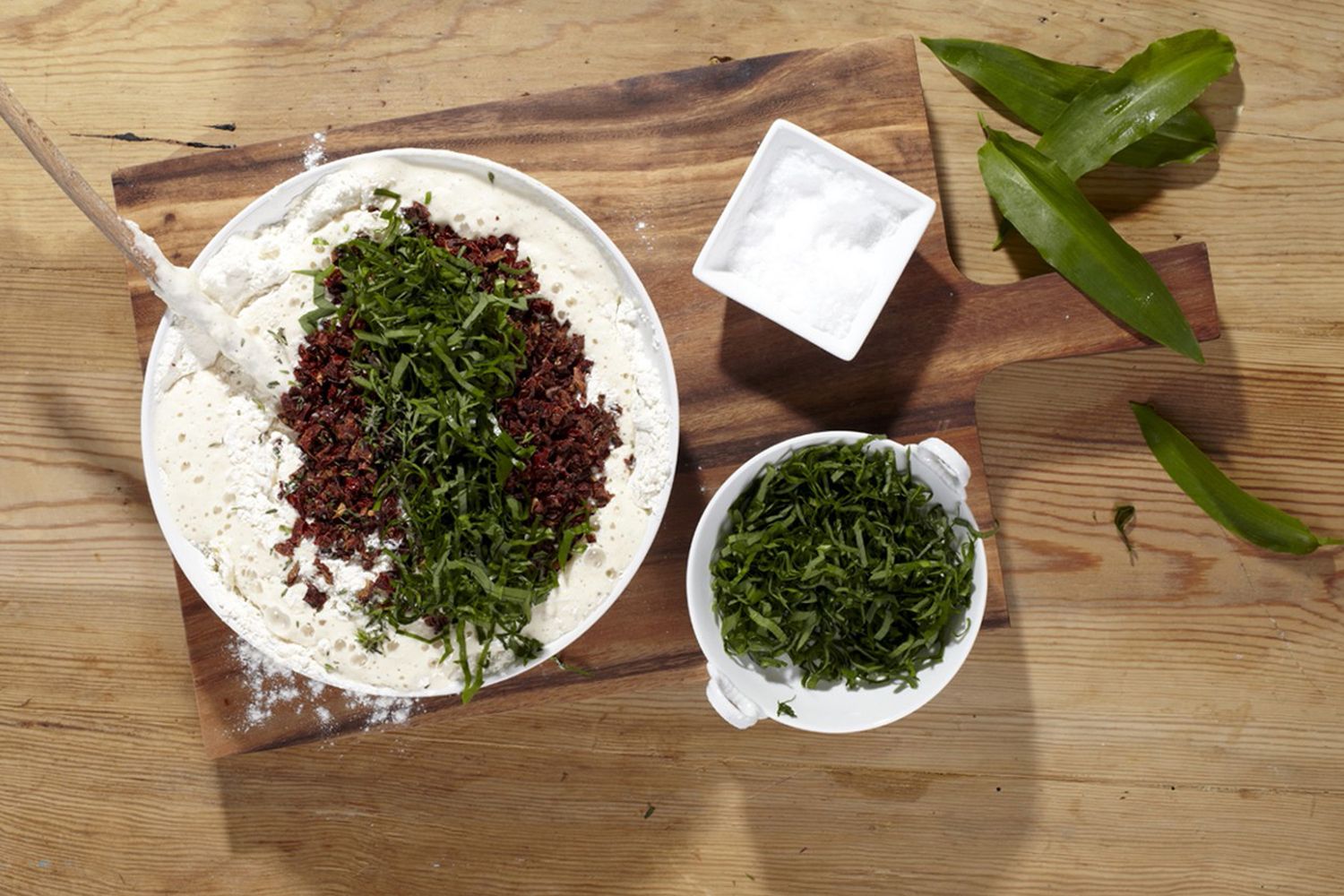 Step: 8/12
Form into an oval loaf and sprinkle with flour.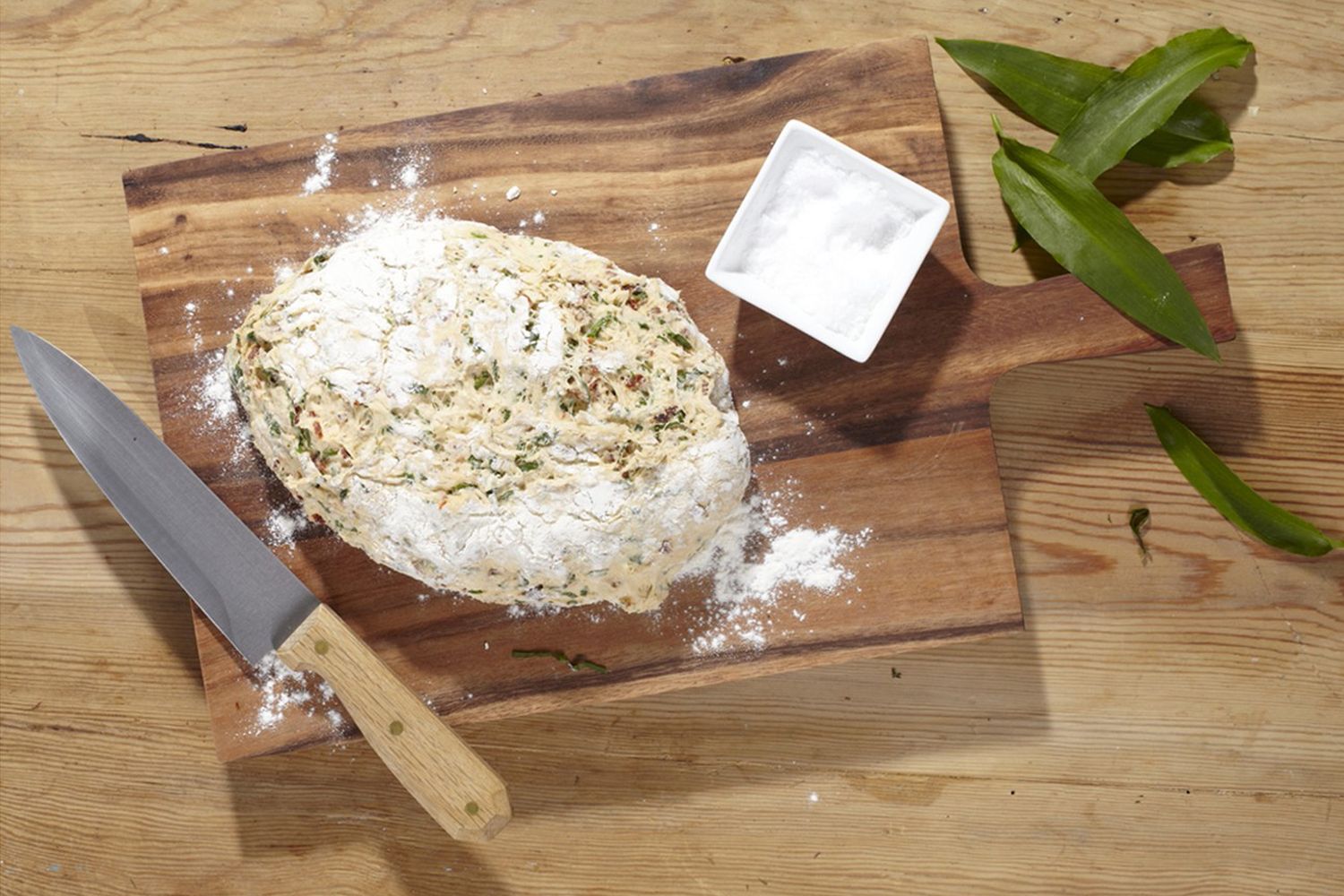 Step: 9/12
Use the dough scraper to cut 5 slices.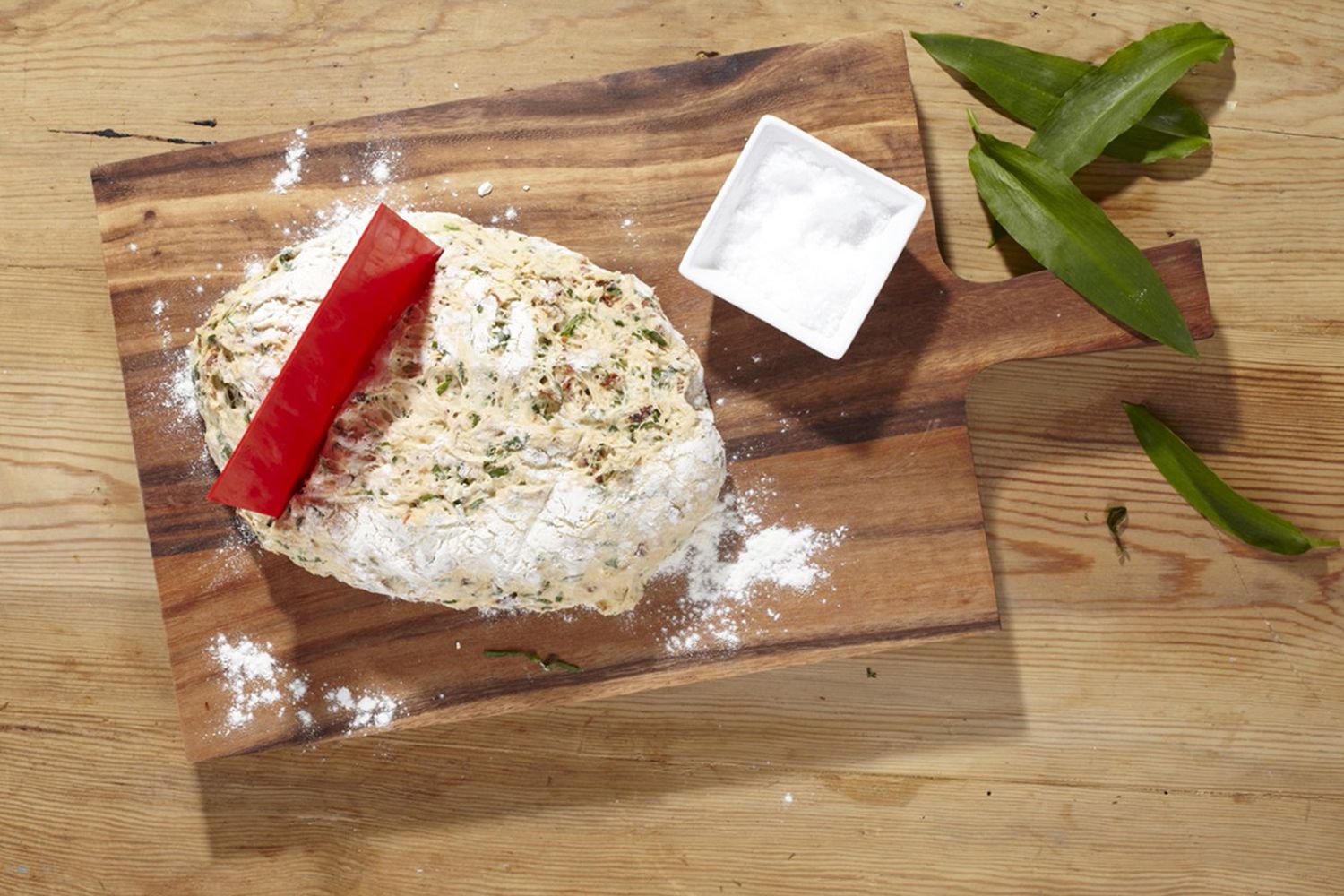 Step: 10/12
Divide them with the dough scraper.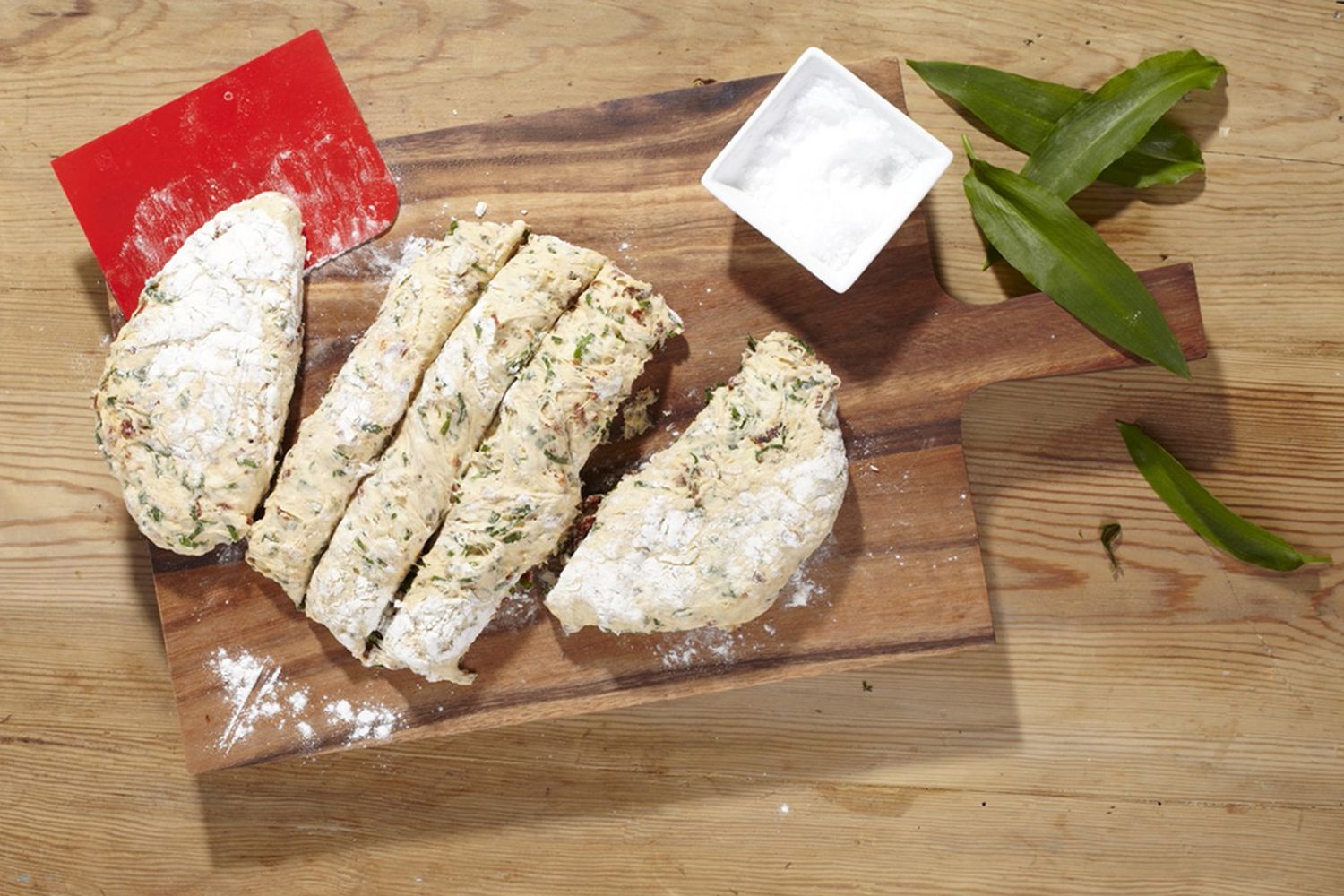 Step: 11/12
Halve the large and medium slices and flatten all the slices with the dough scraper.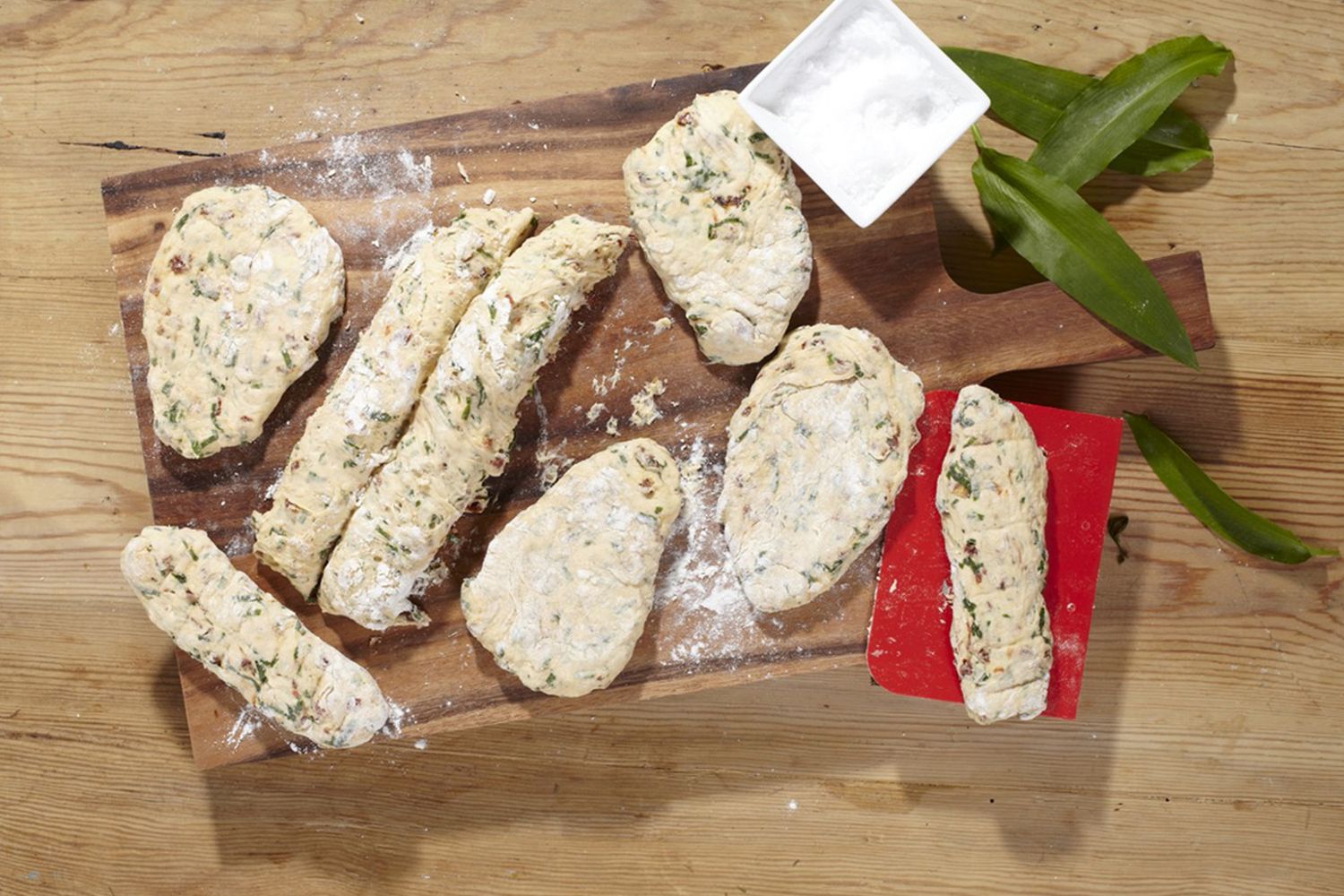 Step: 12/12
Using your fingertips, press small hollows into the dough and drizzle with the remaining oil. Sprinkle with coarse sea salt and bake on the hot tray for about 20 minutes until golden brown. Allow to cool.