Step: 1/10
Place the chicken in a saucepan and cover with 3l water. Bring to the boil.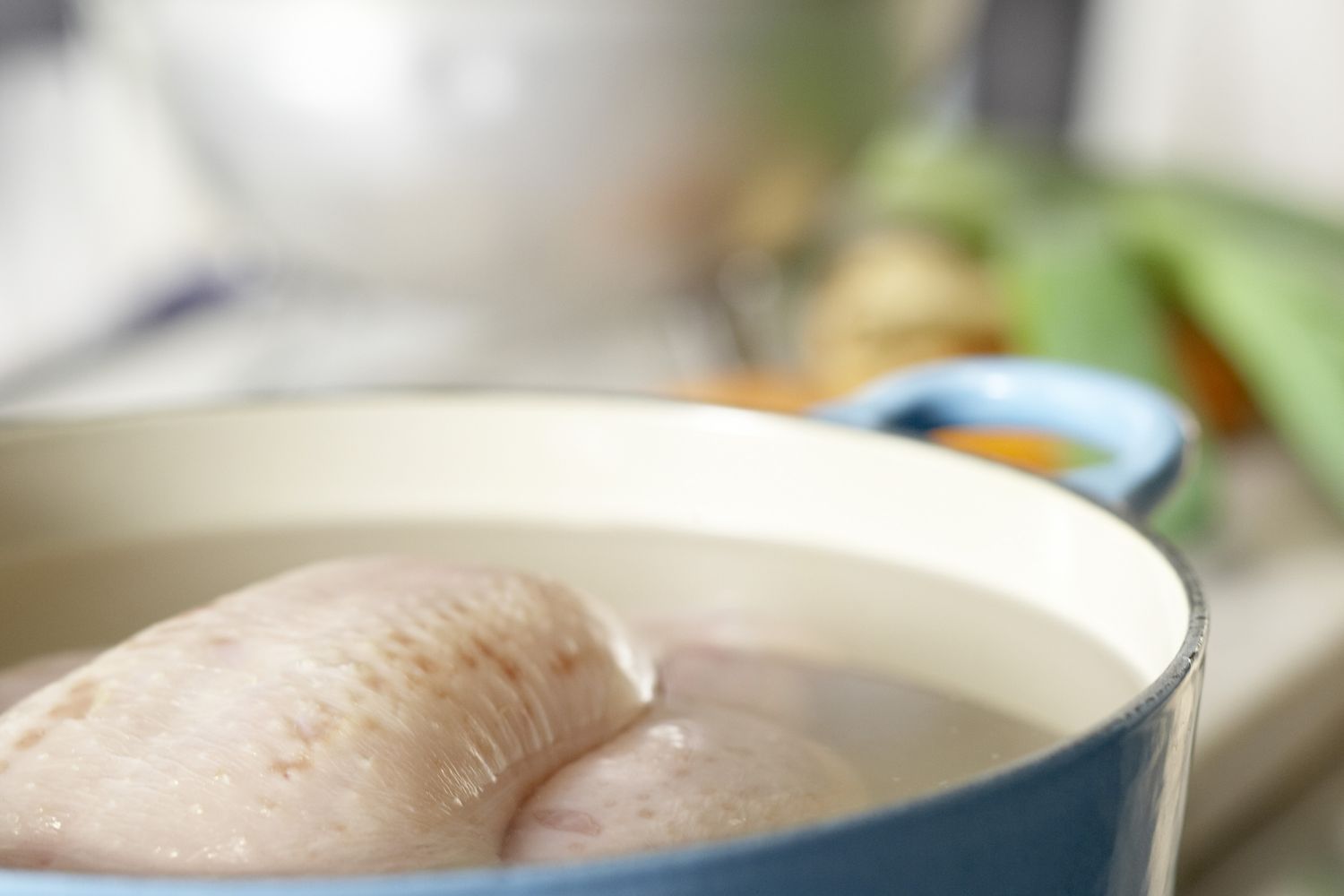 Step: 2/10
Skim off the foam from the surface of the liquid.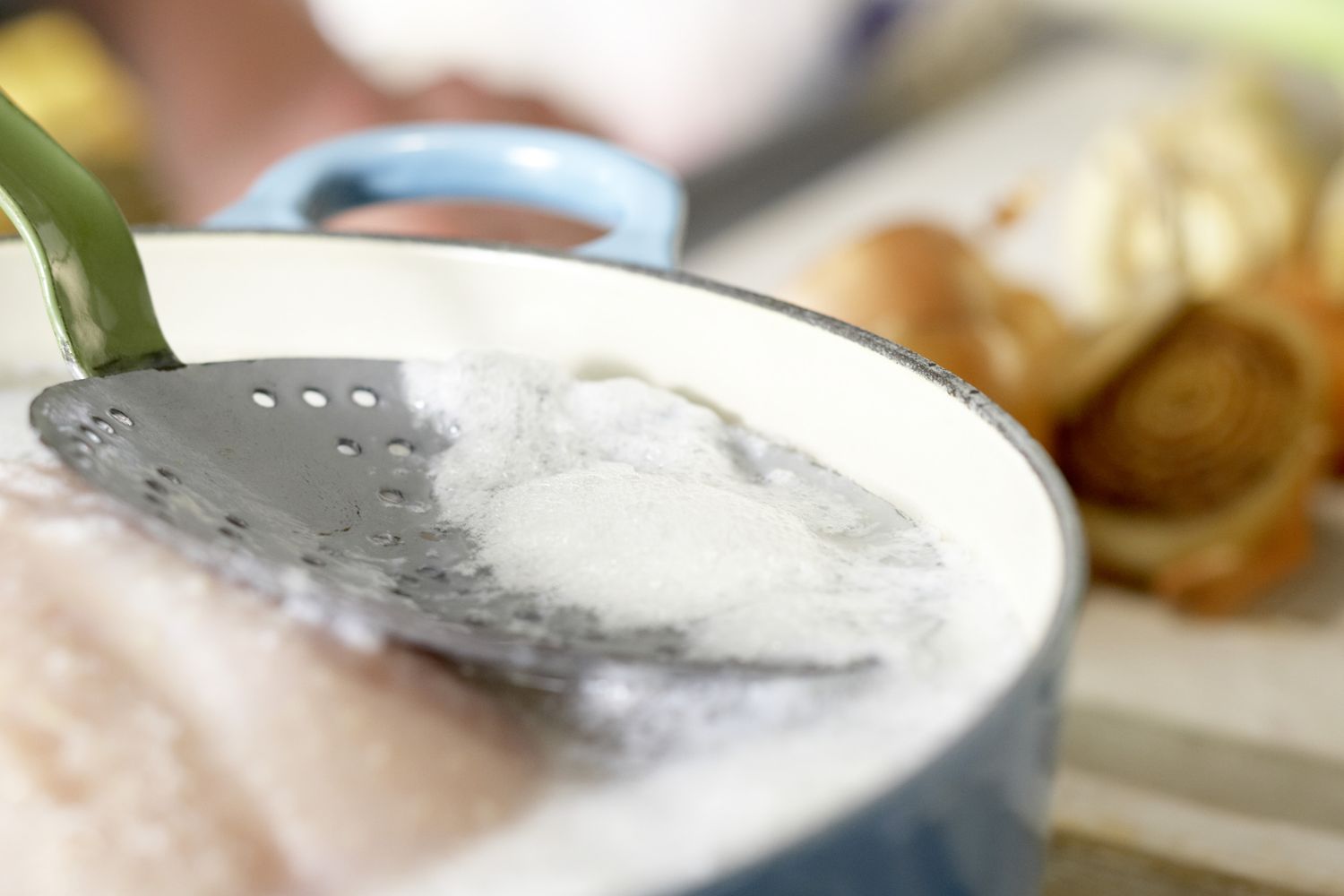 Step: 3/10
Meanwhile, halve the onions and brown the cut surfaces in a dry pan over a high heat.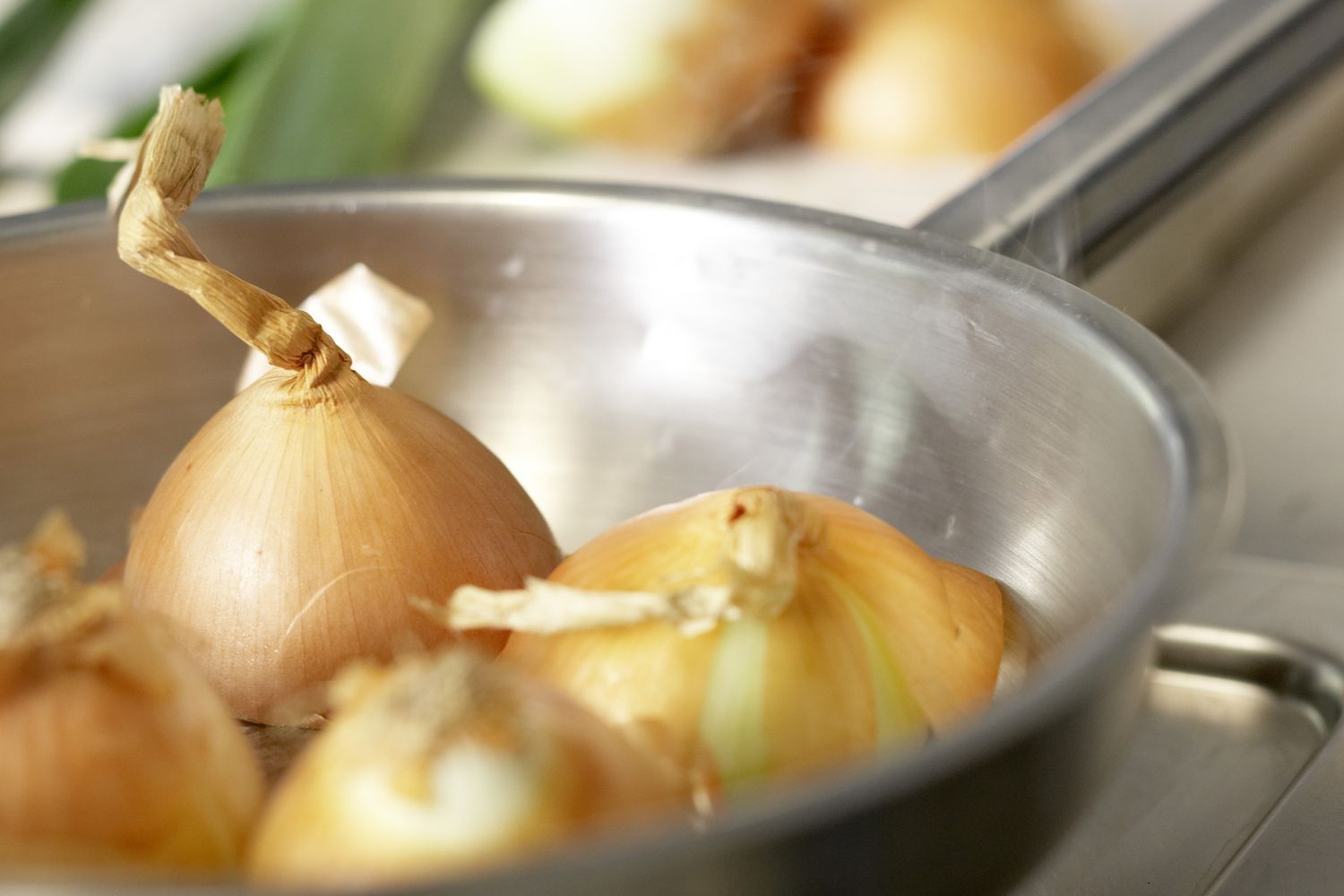 Step: 4/10
Add the onions, bay leaves, peppercorns and some salt to the chicken pan and simmer over a low heat for 15 minutes. If necessary, skim the foam again.
Step: 5/10
Peel and dice the celery, carrots and leeks.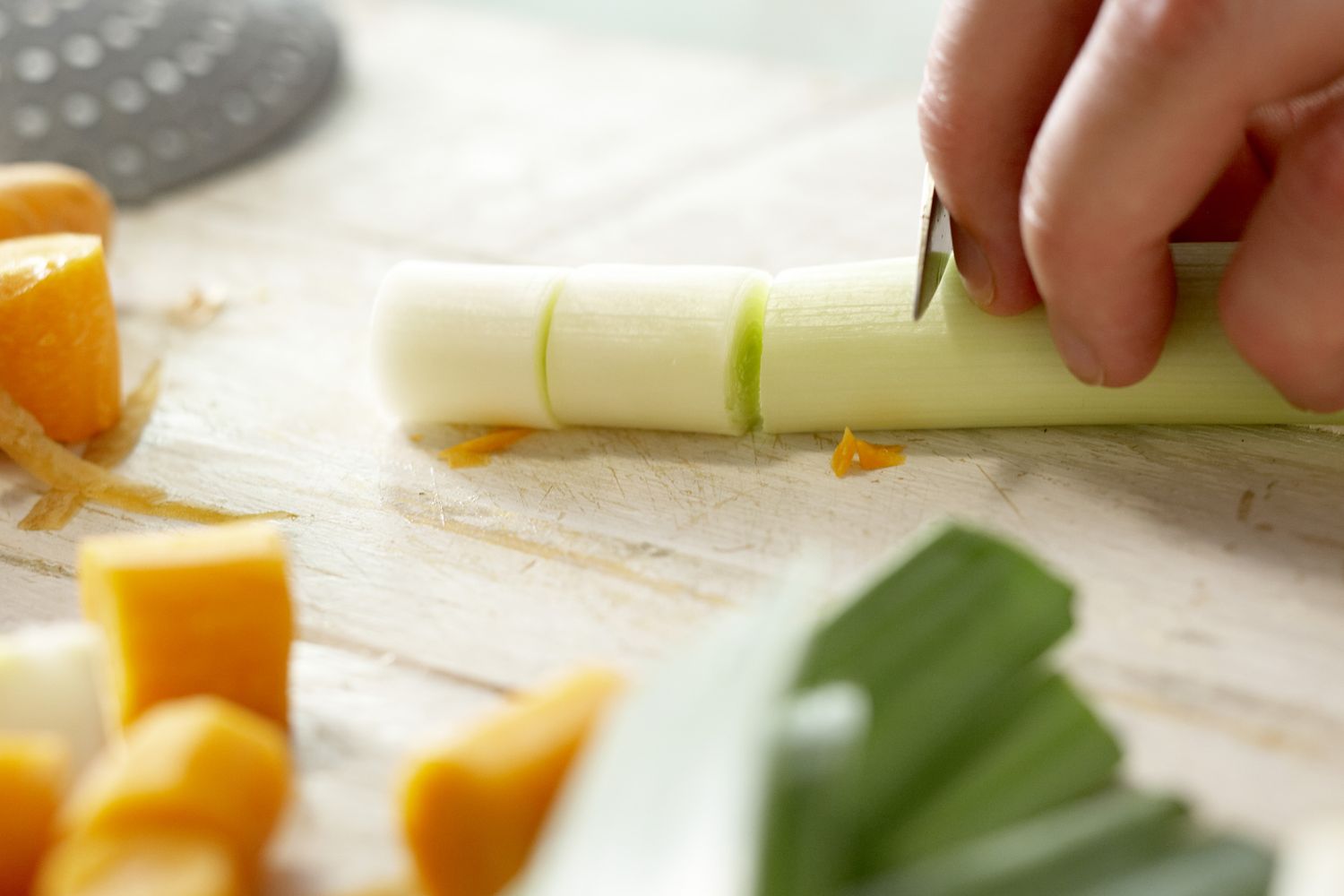 Step: 6/10
Add the diced vegetables to the pan and simmer over a medium heat for 1 1/2 hours.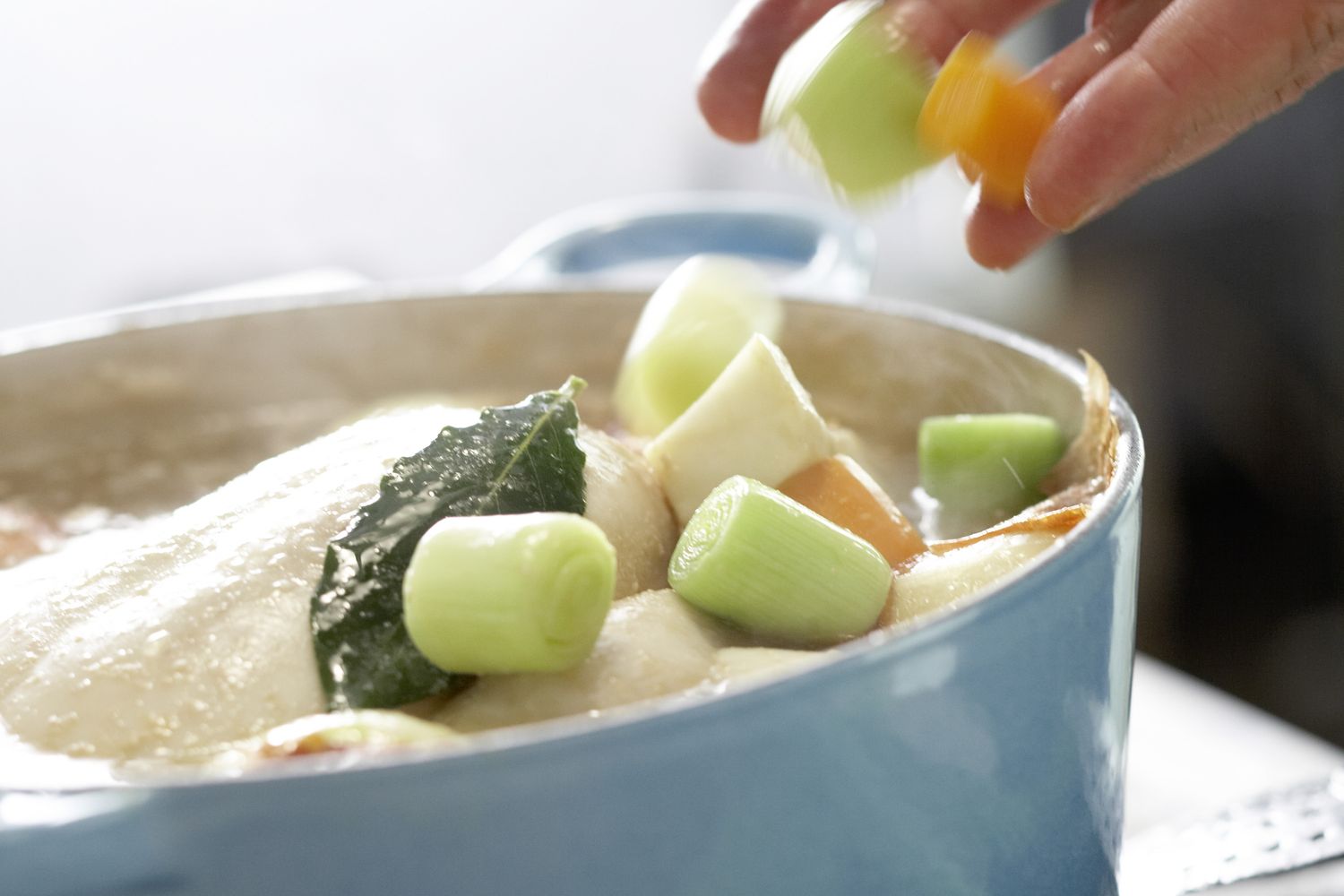 Step: 7/10
Clean and peel the remaining carrots and celery, as well as the parsnips and parsley roots. Clean and wash the pumpkin and remaining leeks. Cut everything into 2cm pieces.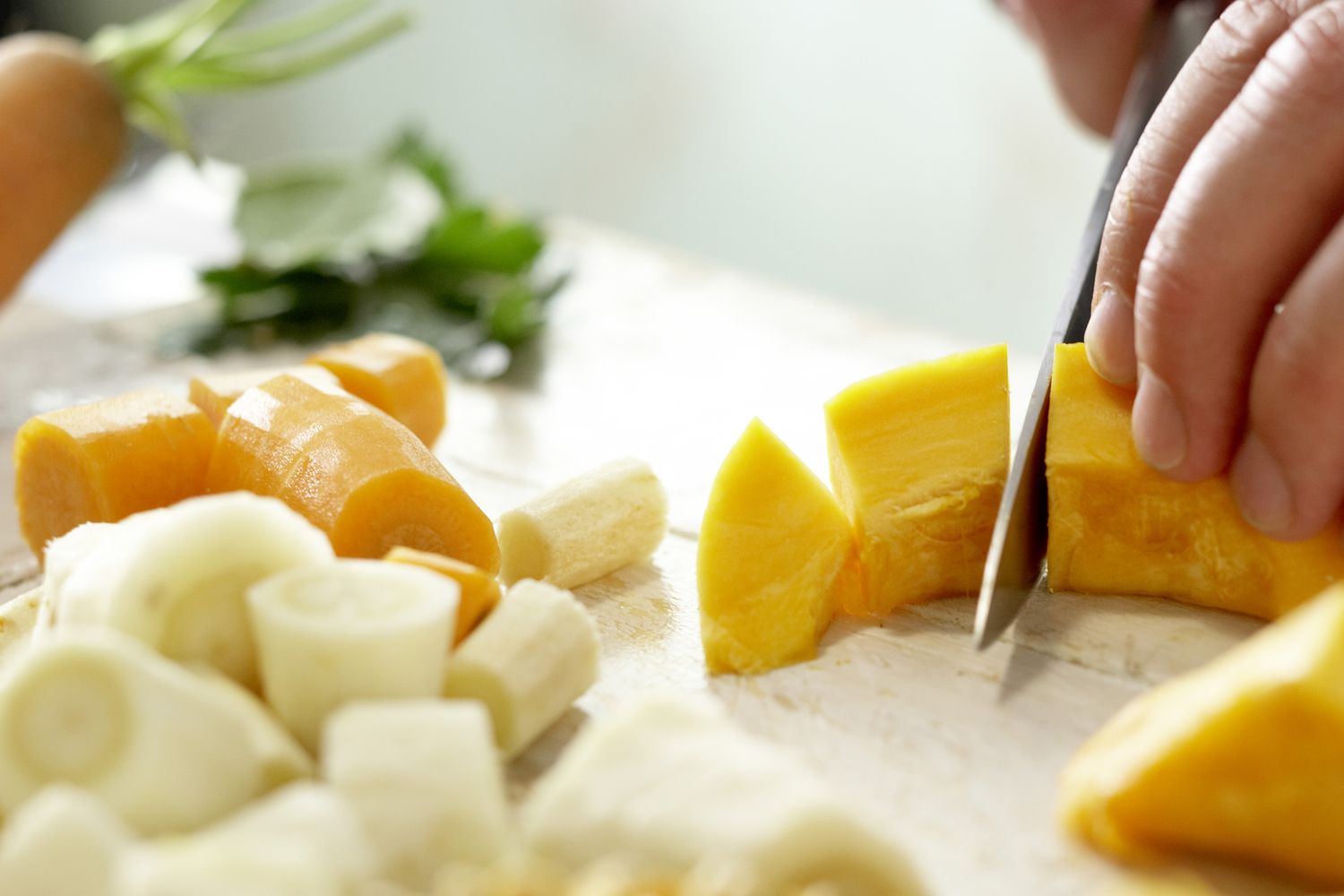 Step: 8/10
Lift the chicken out of the soup and remove the skin. Pull the meat from the bones.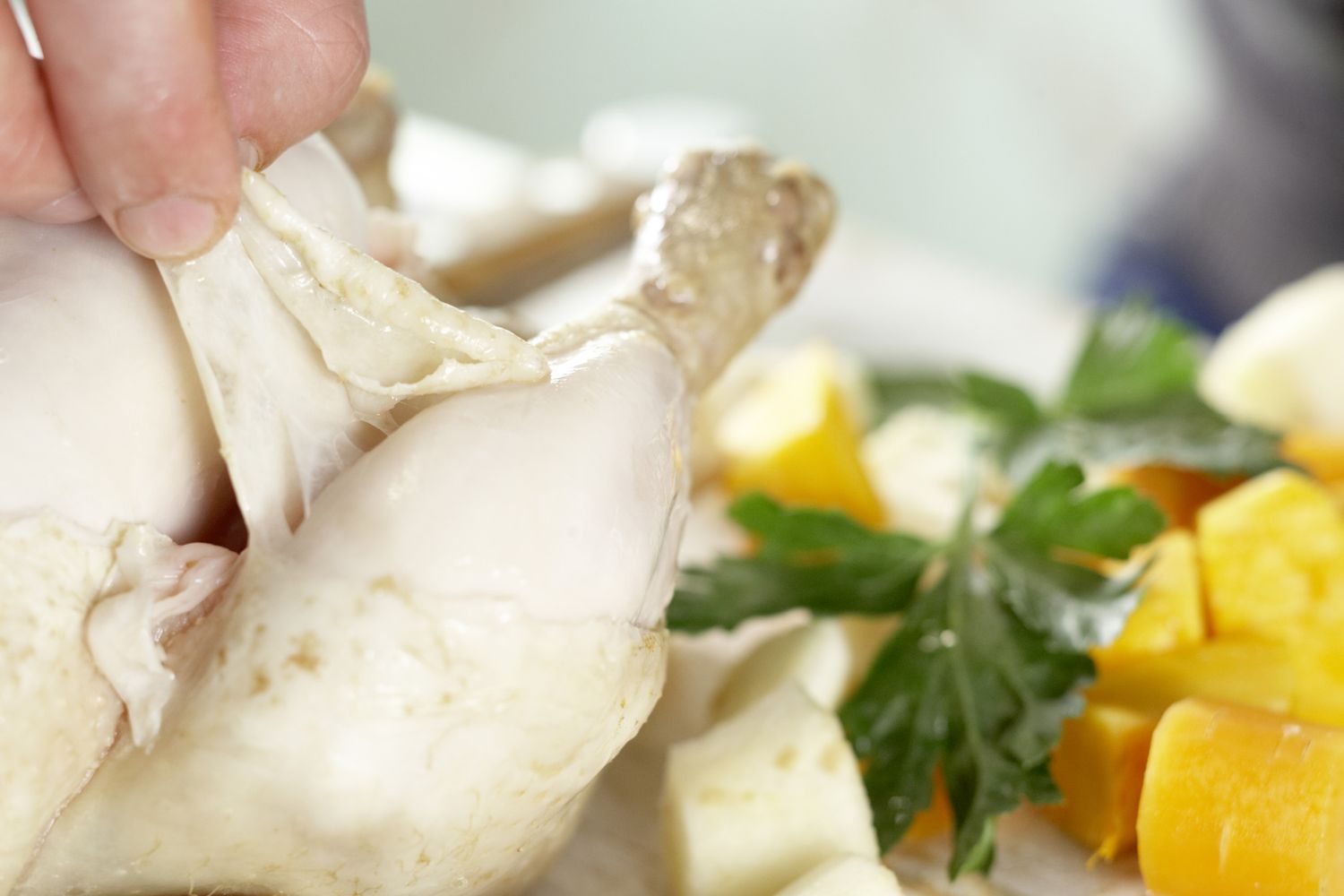 Step: 9/10
Cut the meat into 2cm pieces.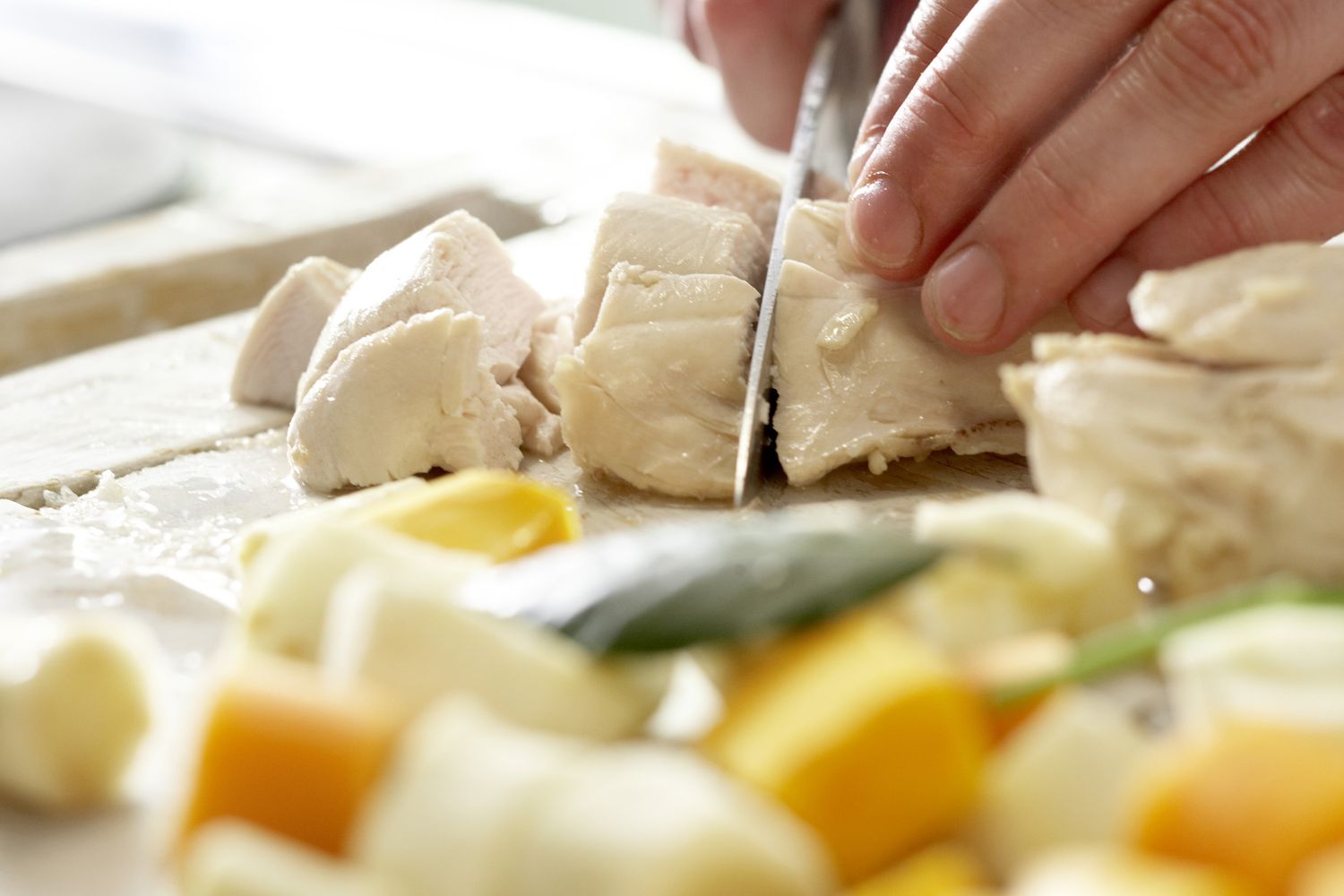 Step: 10/10
Pour the cooking liquid through a sieve into a clean pan. Add the diced vegetables and cook over a medium heat for 10-15 minutes. Cook the noodles in boiling salted water according to the pack instructions, then drain. Add them to the chicken soup with the meat and heat through. Wash the lovage, shake dry, pluck the leaves and add to the chicken soup.