Step: 1/5
Mix the mayonnaise with lemon juice, salt, pimento d'Espelette and sugar to taste. Drain the basil leaves, pat dry and set aside a few small leaves to garnish. Place a piece of foil on the work surface. Put the bread ribbons on top of each other in a slightly overlapping pattern and roll over the edges with the rolling pin so they stick together. Spread the bread slab thinly with the spice mayonnaise, cover with ham and sprinkle with basil leaves. Roll up from a long side.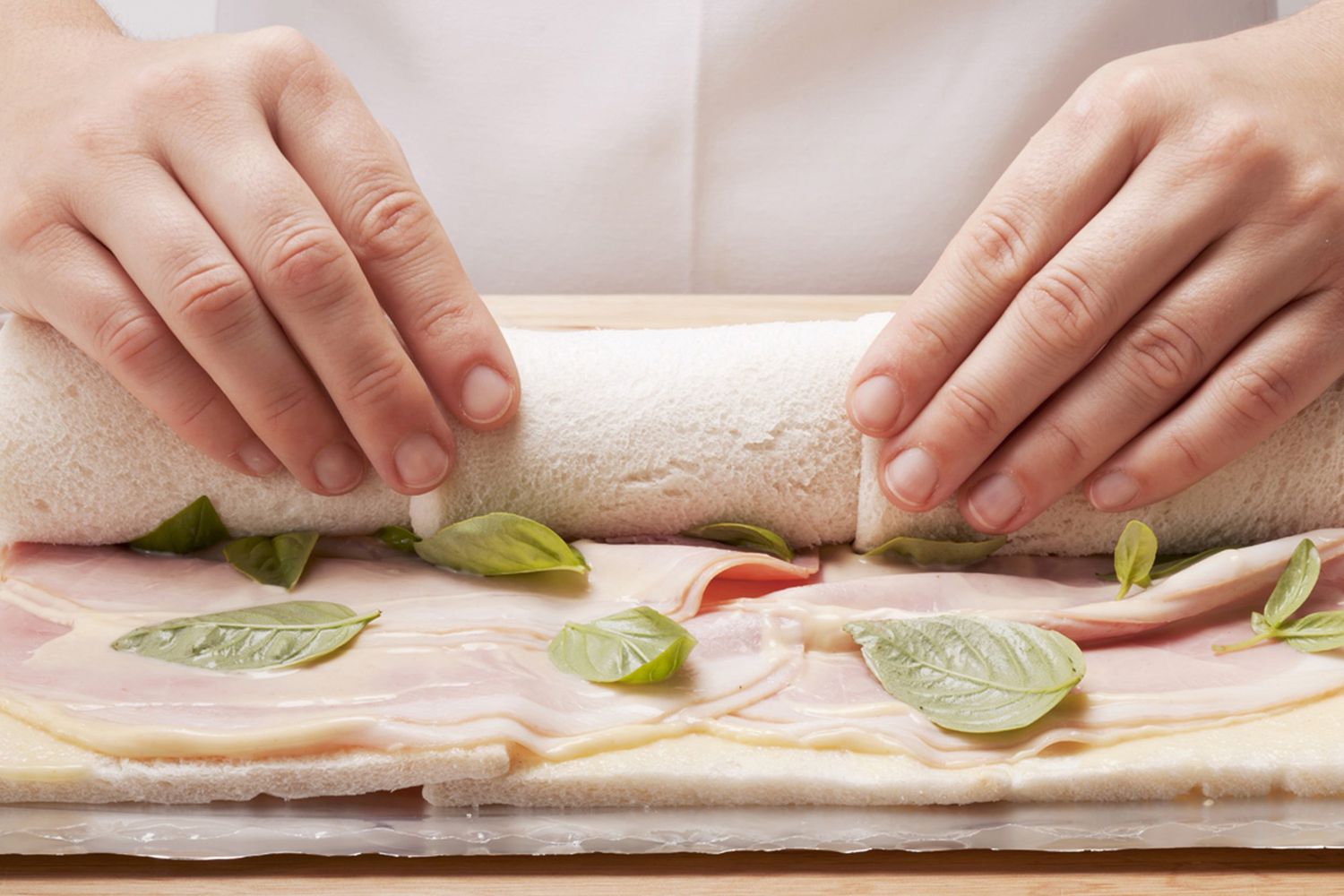 Step: 2/5
Wrap the roll in the foil. Twist the ends together and seal well. Chill for at least 3 hours in the fridge.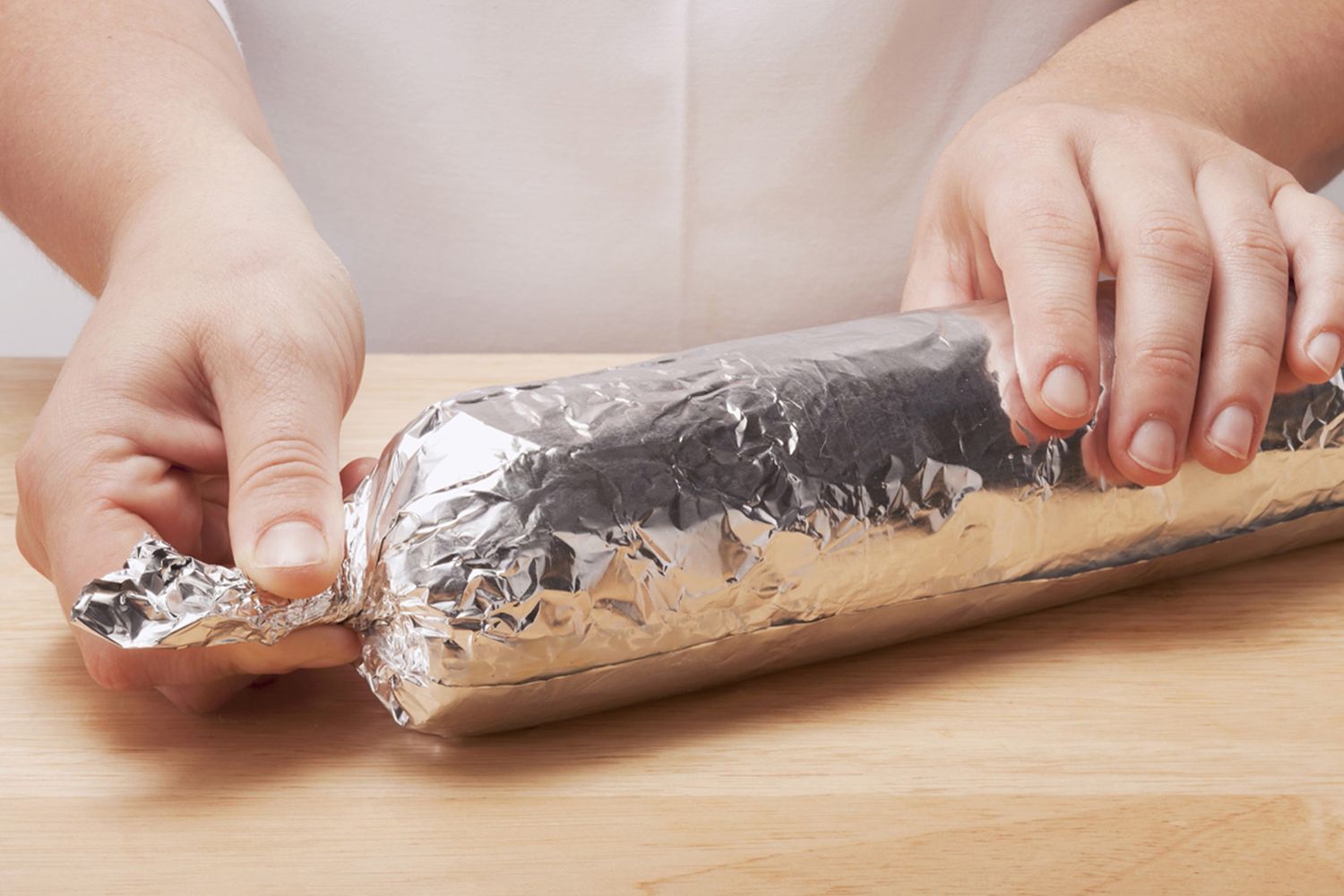 Step: 3/5
Remove the roll, unwrap and cut into 1.5cm wide slices.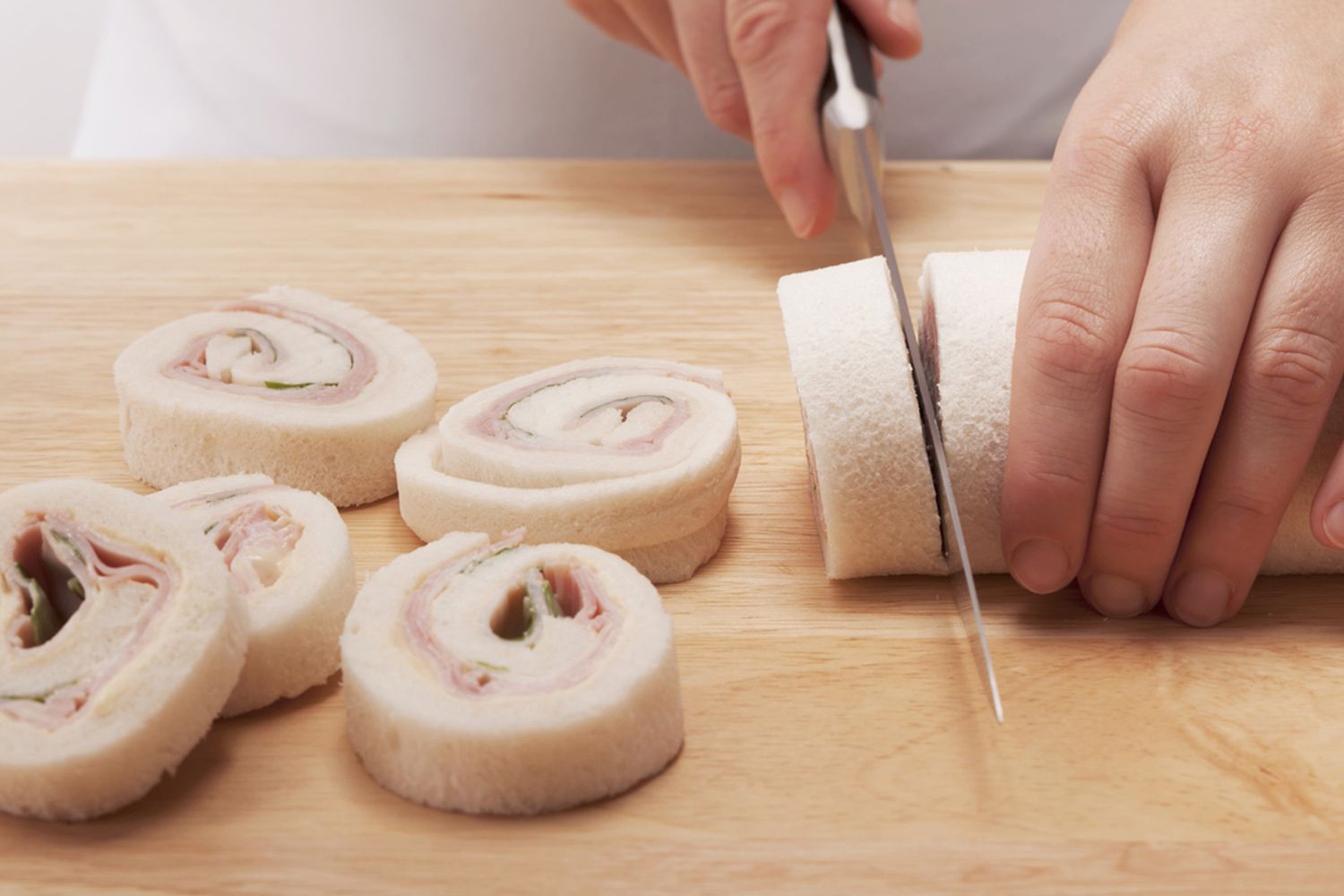 Step: 4/5
Beat the eggs in a deep plate. Place the crumbs on a flat plate. Dip the sandwich slices in the beaten egg, then in the crumbs to coat.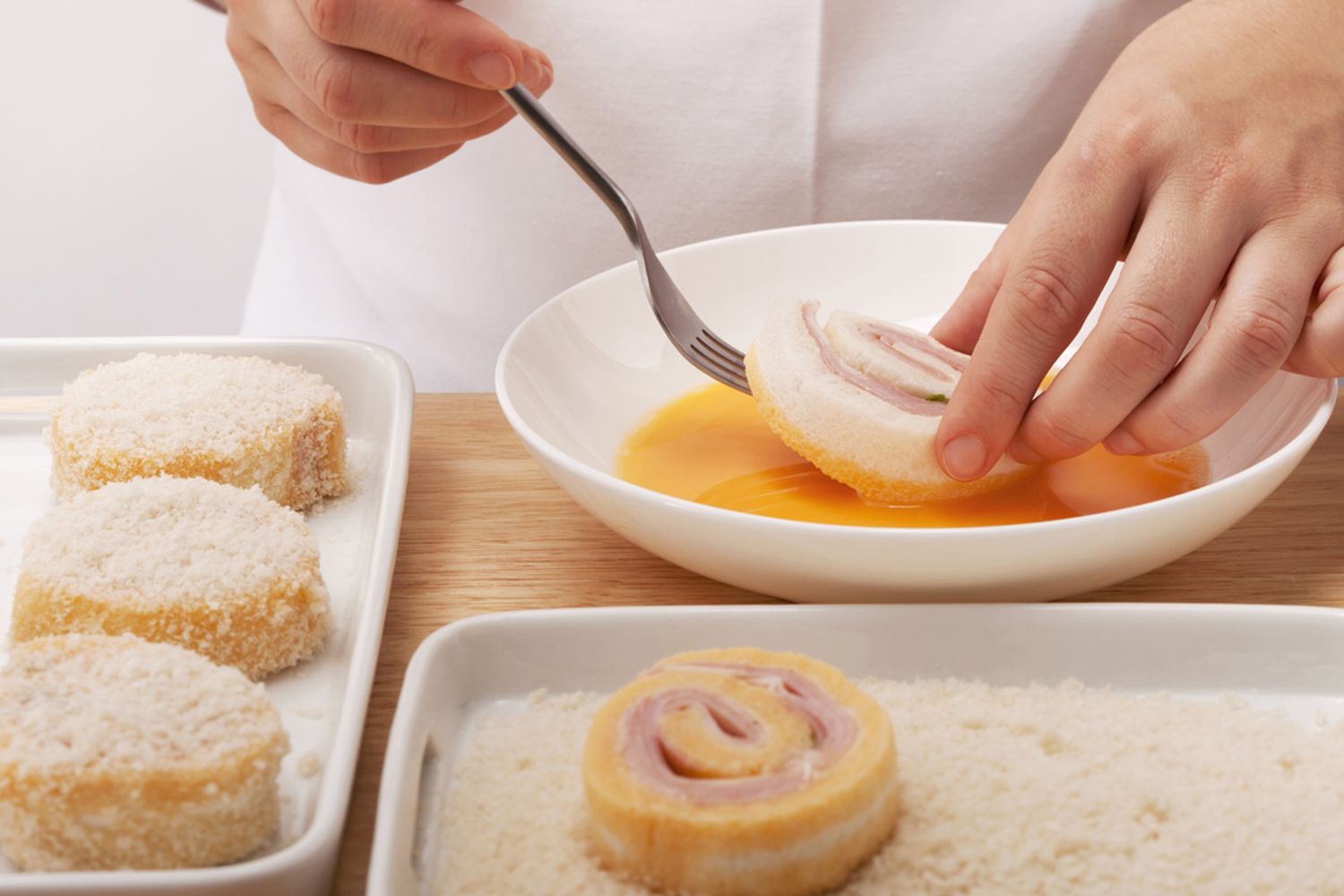 Step: 5/5
Heat 2 tbsp. oil in a pan and fry the slices in batches to brown on both sides. Remove and drain briefly on kitchen paper. Place on a plate and serve garnished with basil.