Step: 1/7
Place the turkey between 2 sheets of cling film and flatten with a heavy pot or meat mallet.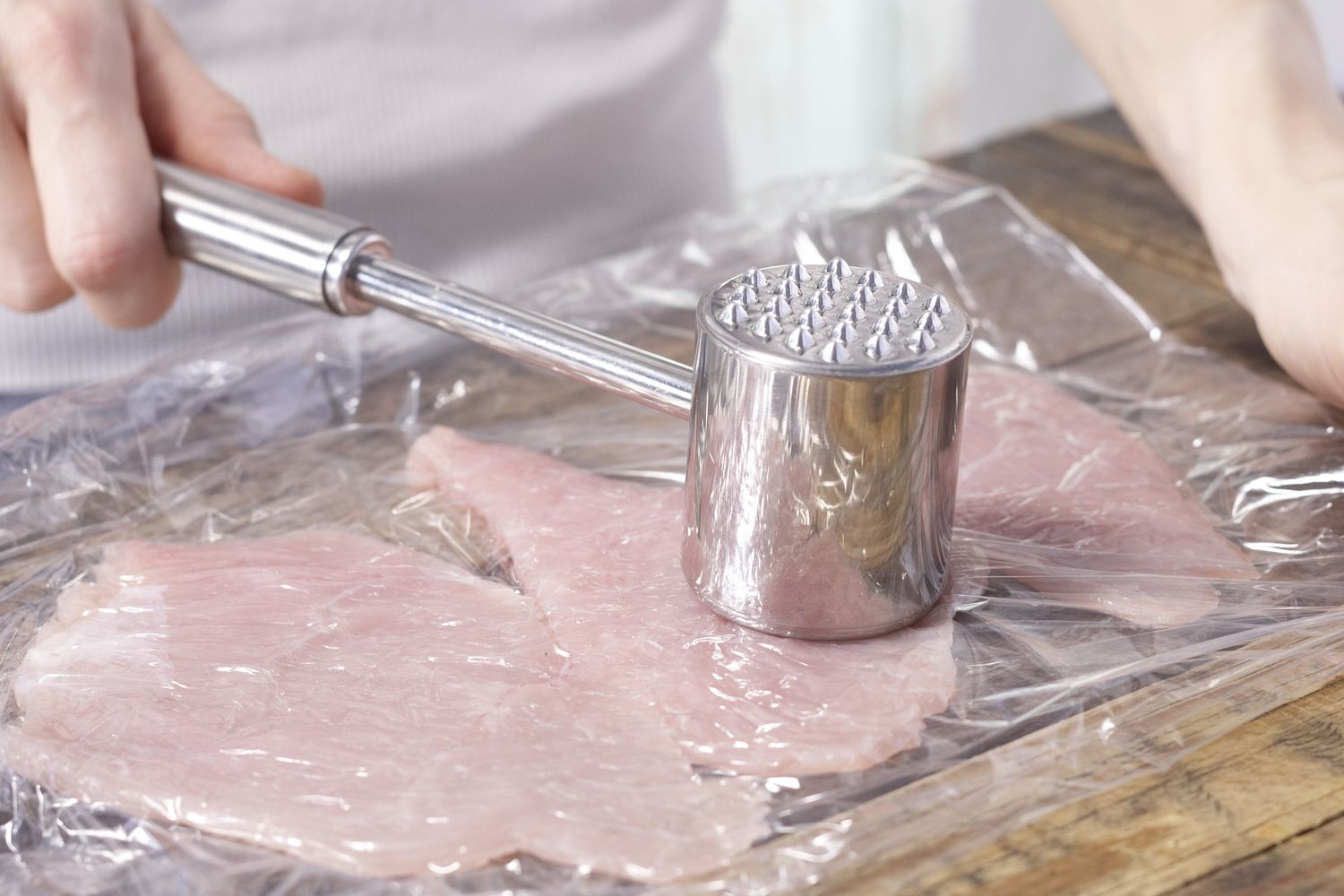 Step: 2/7
Wash the sage and pull 6 leaves from the stalks. Slice the ham diagonally. Put a piece of ham and a sage leaf on each turkey portion.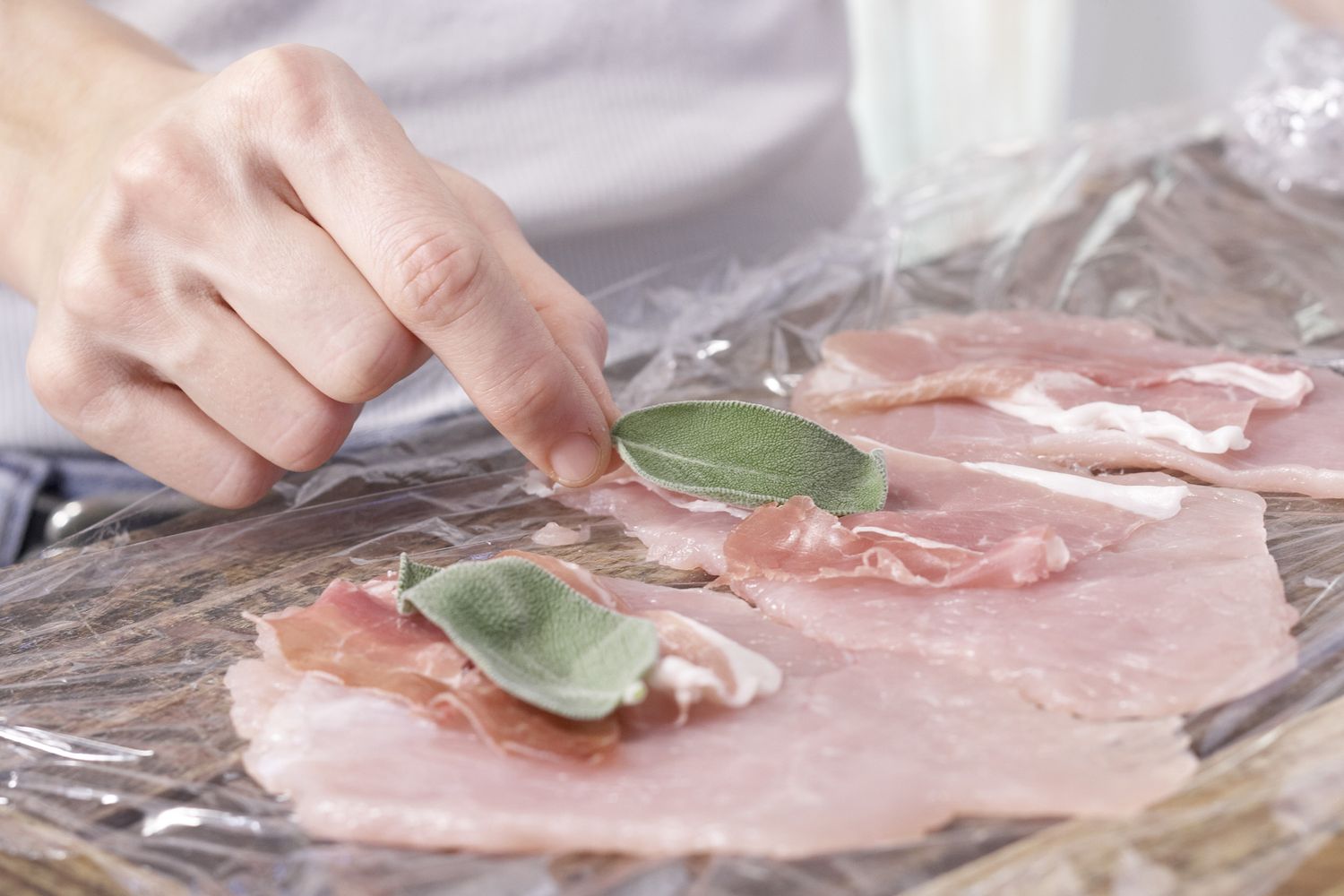 Step: 3/7
Fold the turkey and secure with cocktail sticks, season with salt and pepper.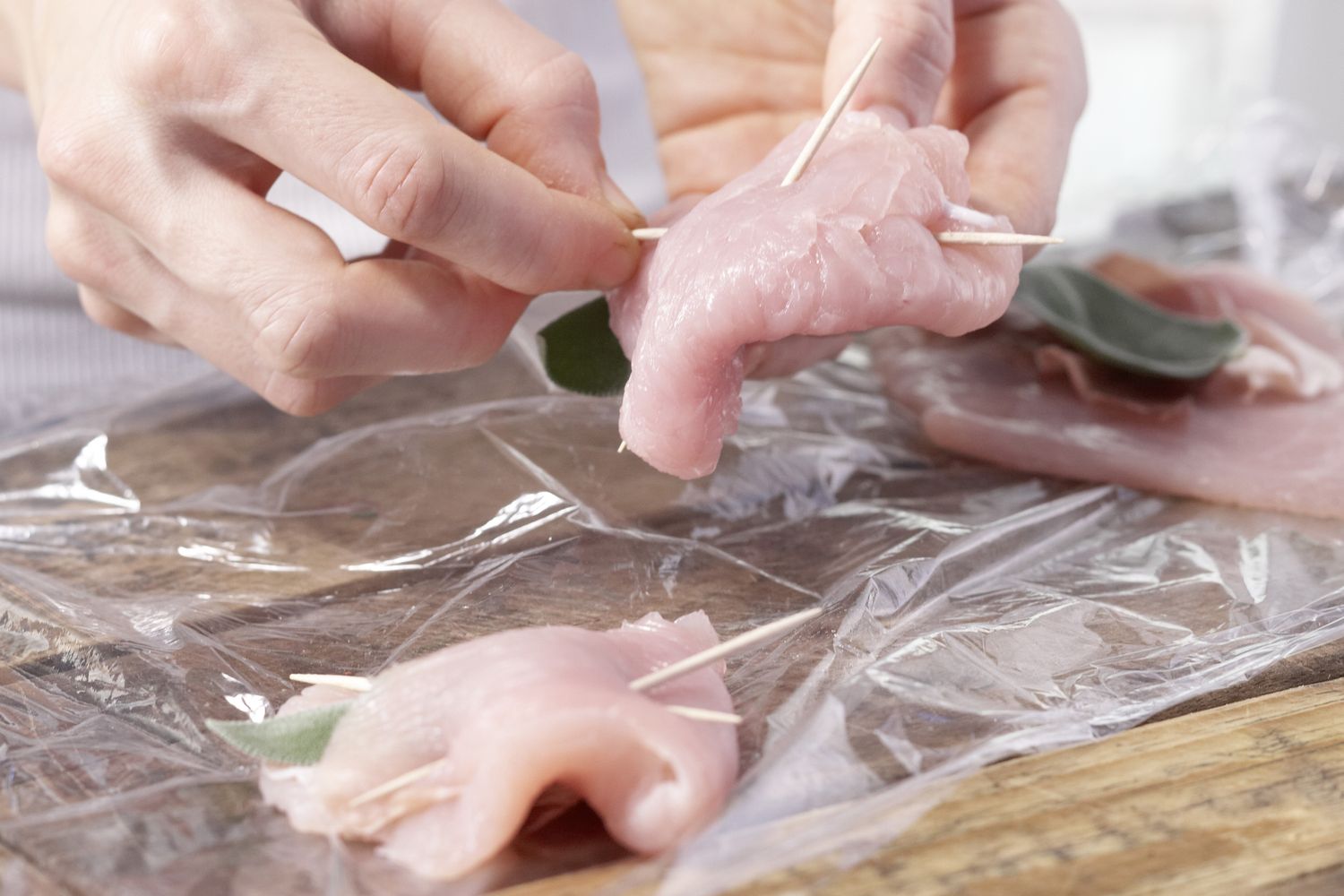 Step: 4/7
Peel and finely dice the onion. Wash the spinach and drain in a sieve.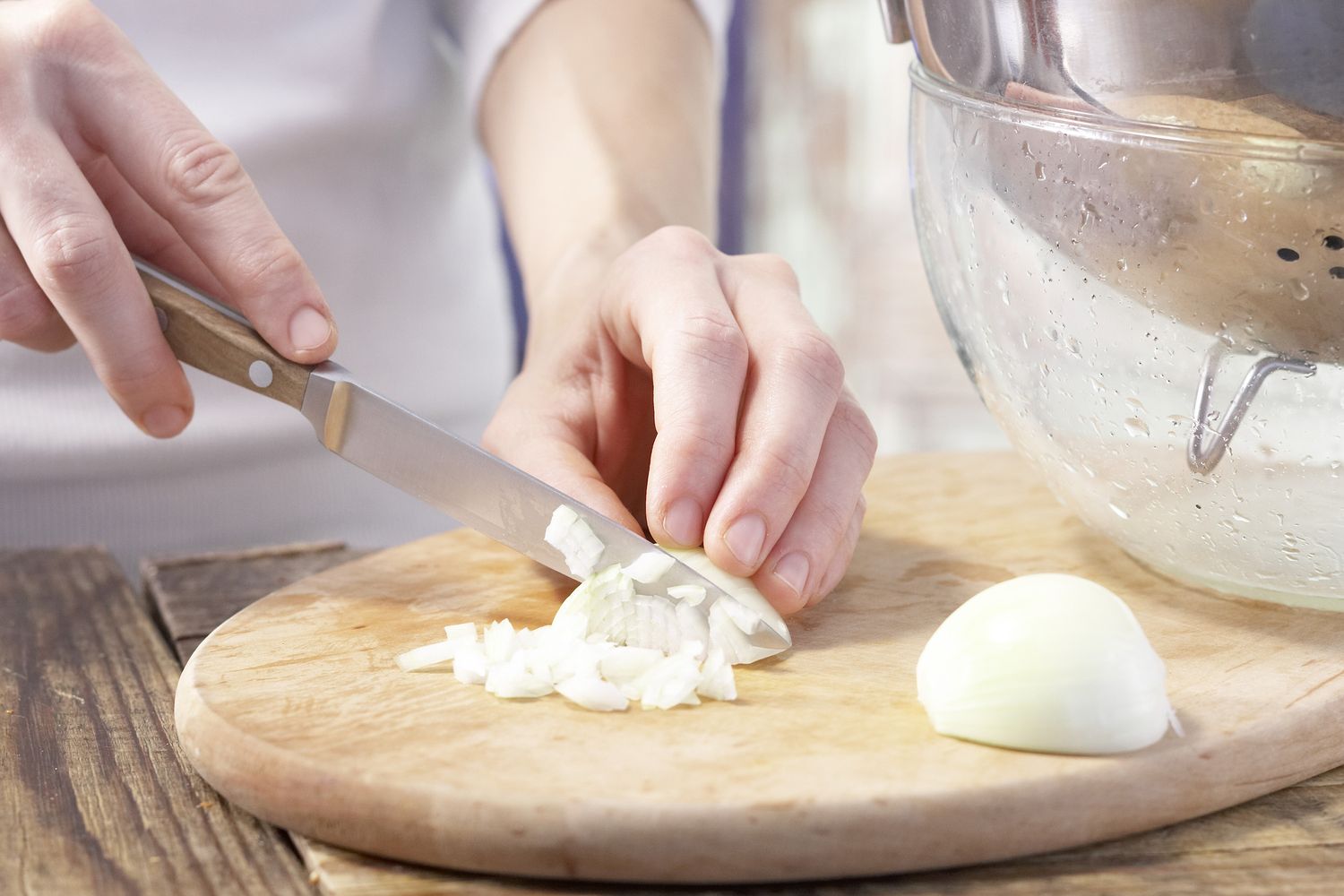 Step: 5/7
Heat a grill pan and fry the stuffed turkey for 3-4 minutes on each side.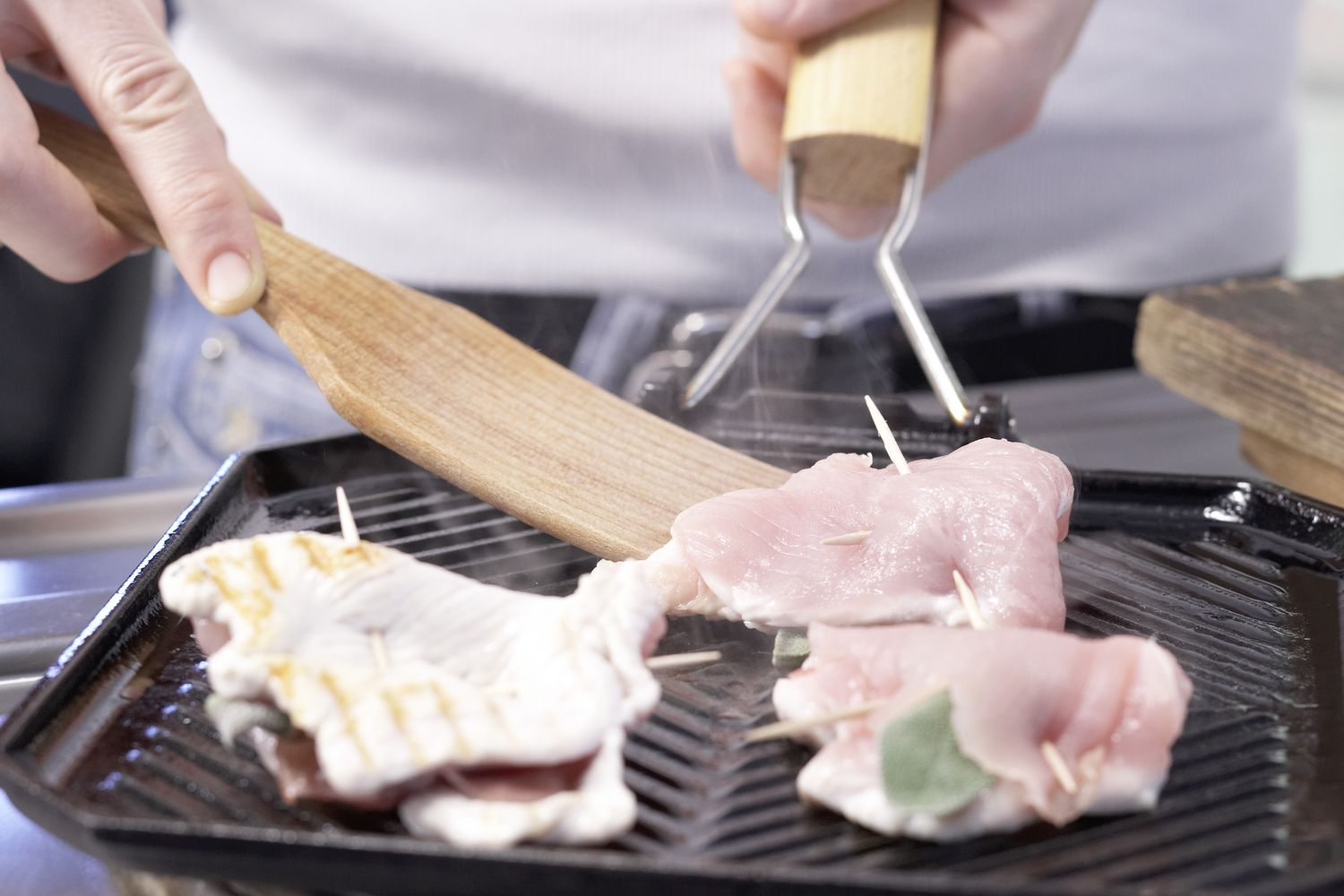 Step: 6/7
Meanwhile, heat the olive oil in a pan and saute the onion until softened. Add the spinach and stir until wilted. Season with salt and pepper.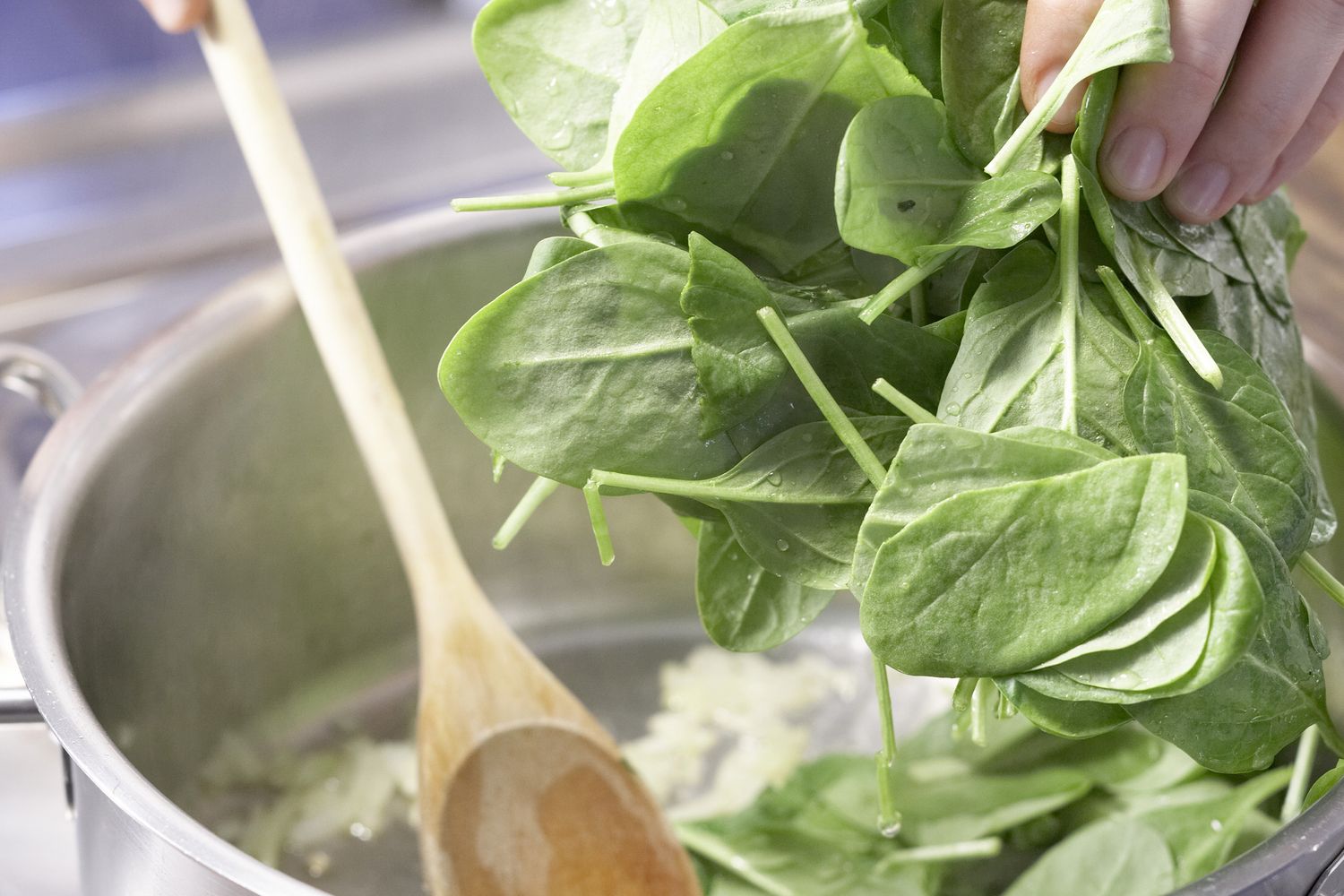 Step: 7/7
Season the turkey with Balsamic vinegar and serve with the spinach.