Step: 1/8
Mix the flours with 1/2 tsp salt. Make a well in the centre and crumble in the yeast.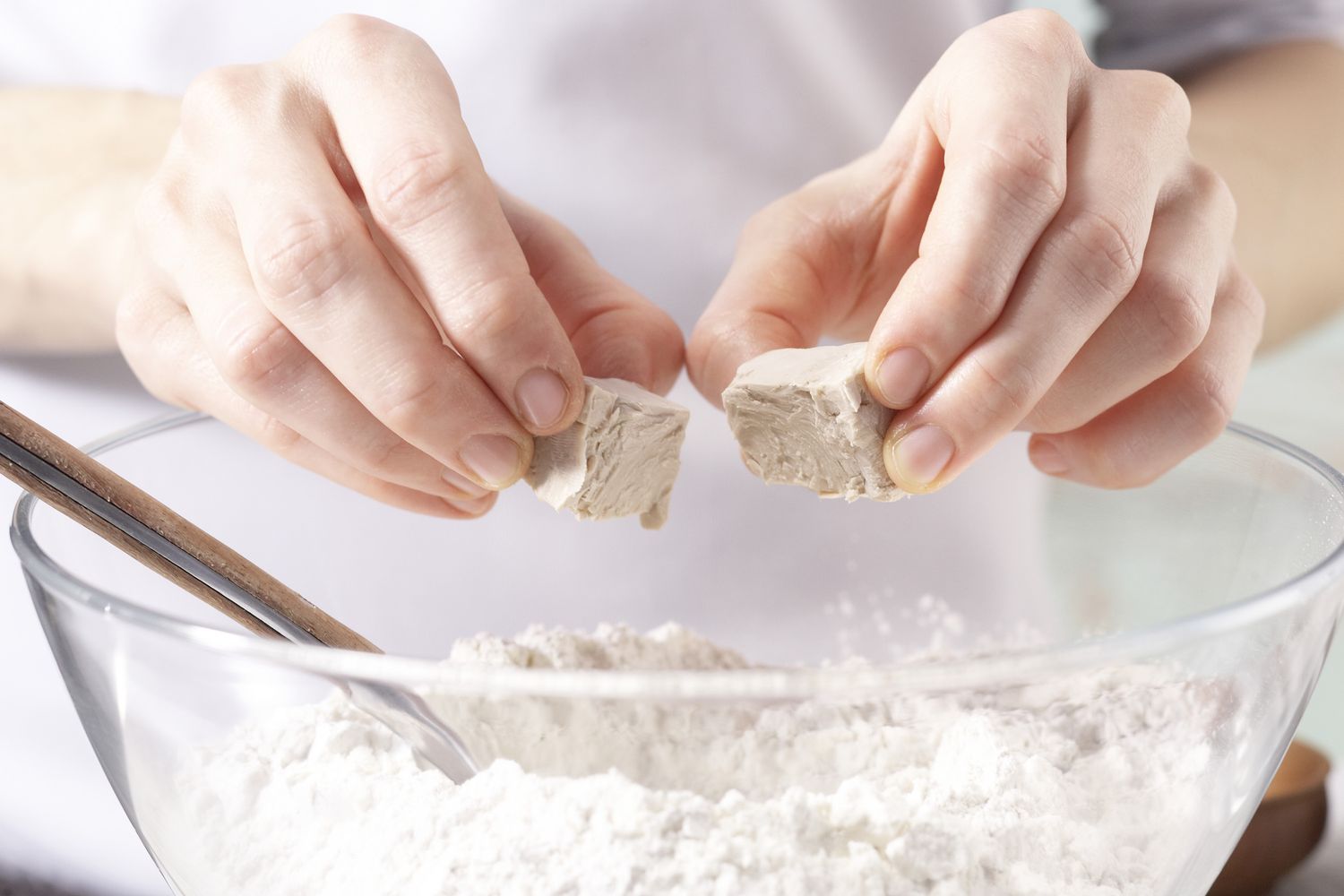 Step: 2/8
Add 250ml lukewarm water and knead everything to a soft dough. Leave to rise, covered, in a warm place for 30 minutes.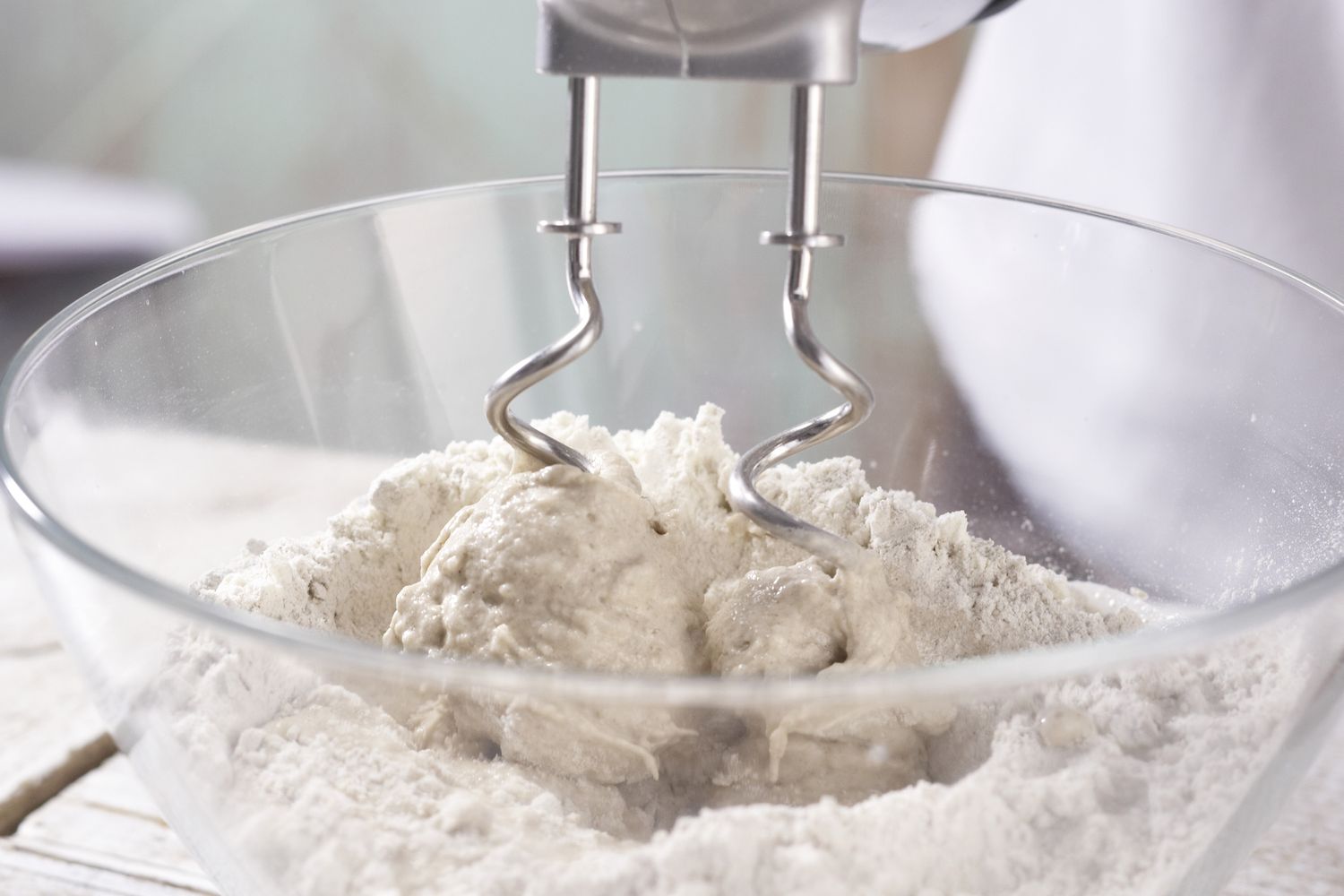 Step: 3/8
Meanwhile, wash the spring onions. Cut the green parts into rings and set aside. Cut the white parts into 5cm long pieces. Wash the broccoli and divide into florets.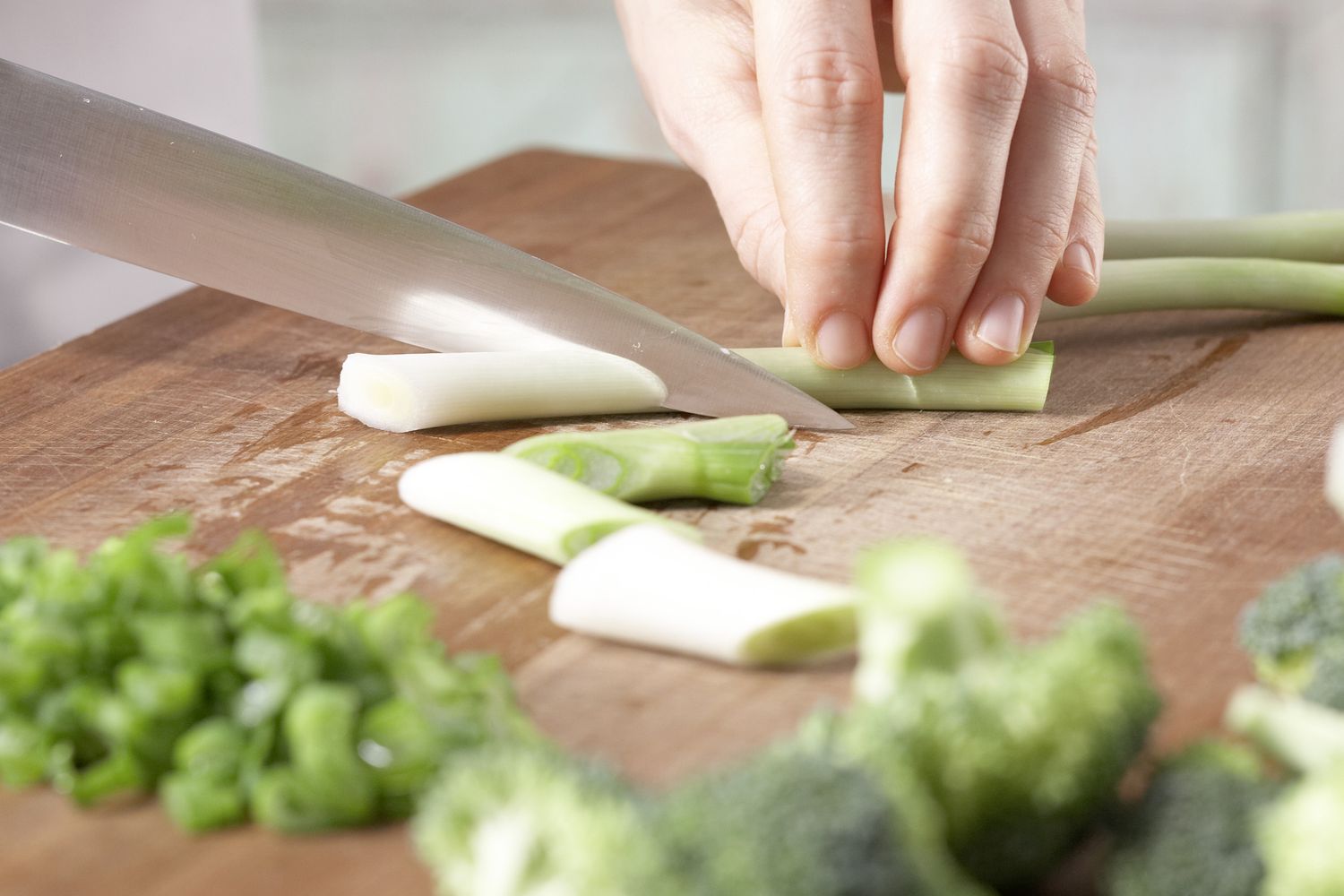 Step: 4/8
Cook the broccoli in a pan of boiling salted water for 2-3 minutes. Add the spring onion whites and peas and cook for another 1 minute. Drain, rinse under cold water and drain again.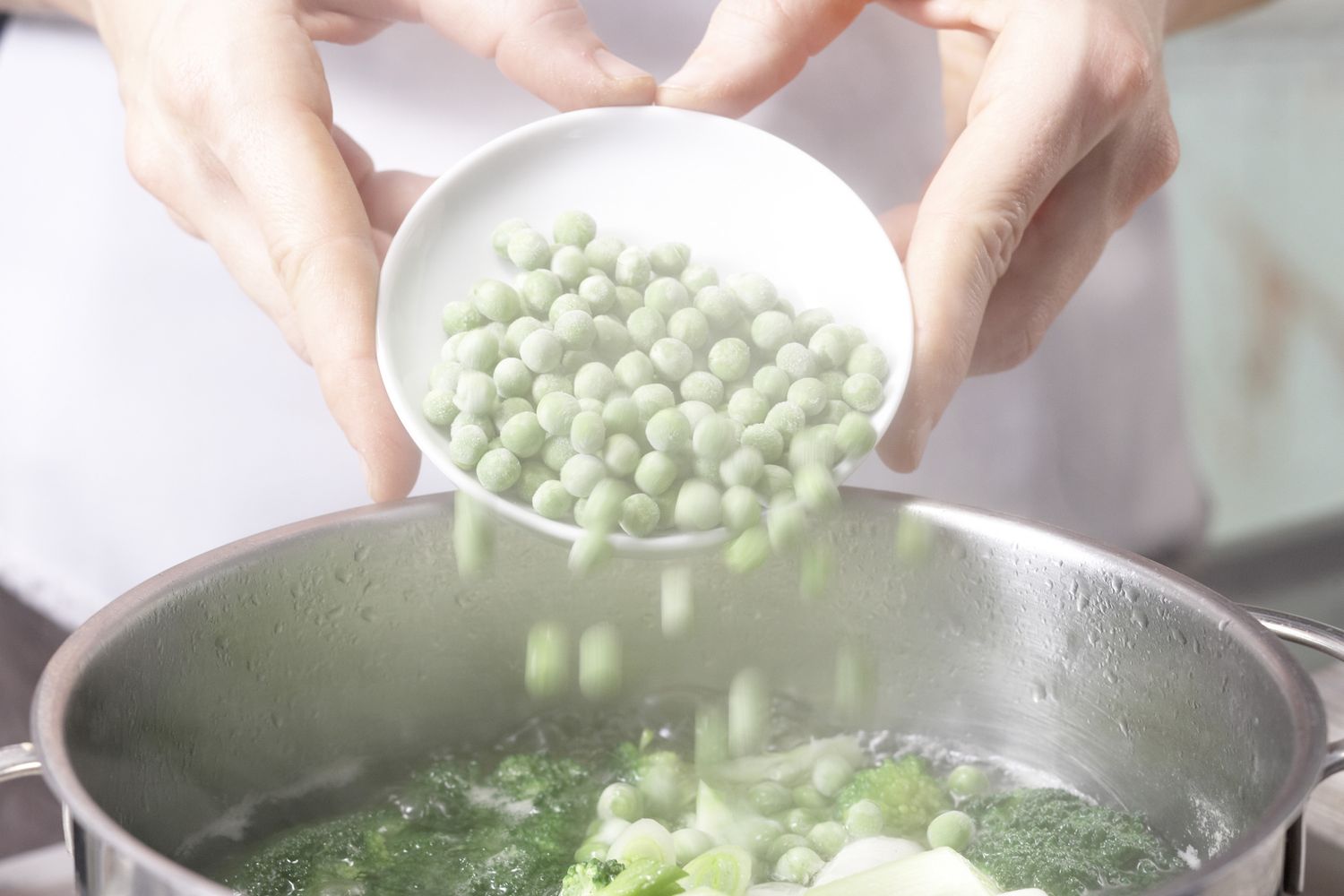 Step: 5/8
Wash the herbs and shake dry. Pick off and finely chop the leaves. Mix the herbs with the ricotta and season with salt and pepper. Wash and halve the tomatoes.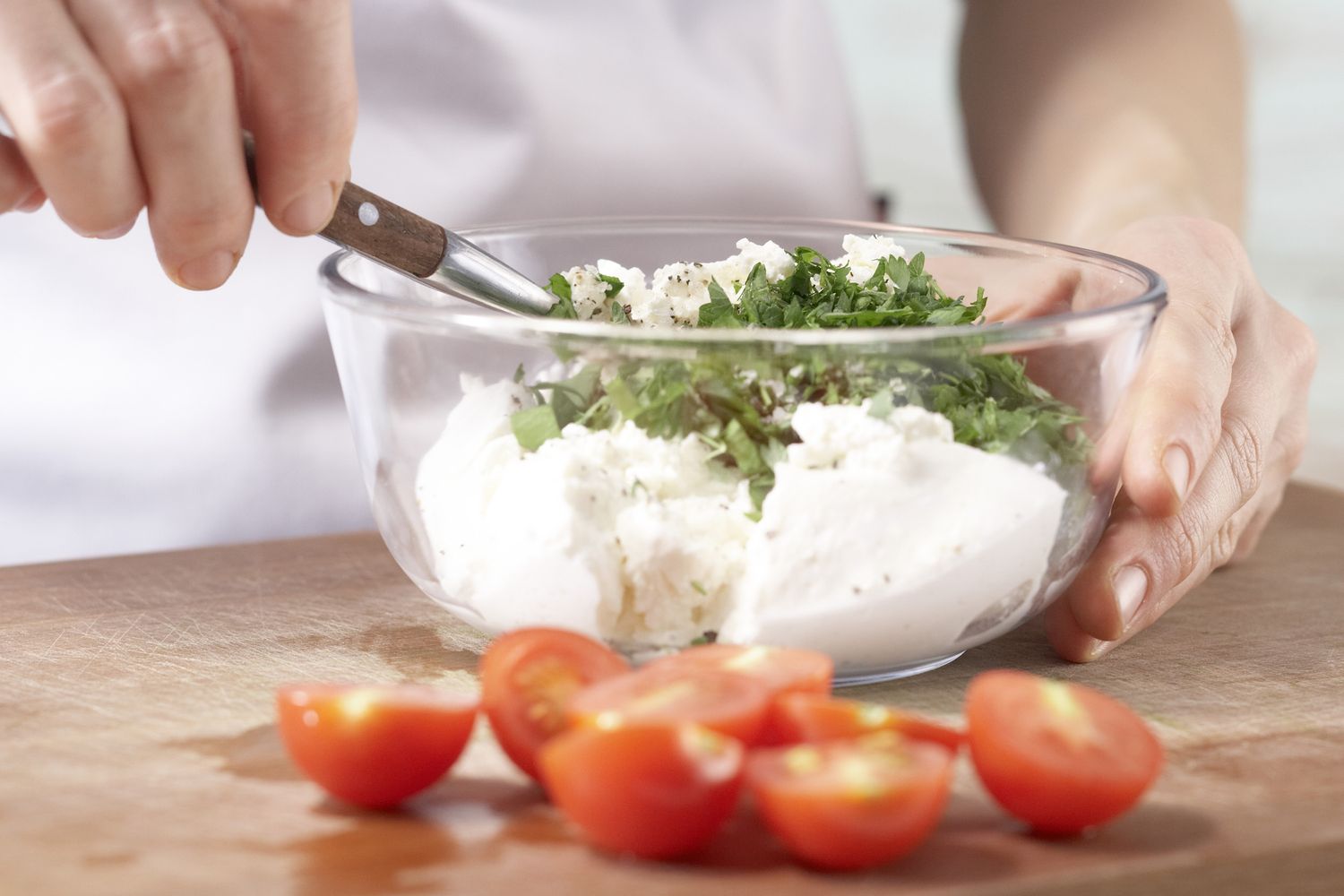 Step: 6/8
Roll out the pizza dough on a sheet of baking paper. Pull the baking paper with the dough on onto a baking tray.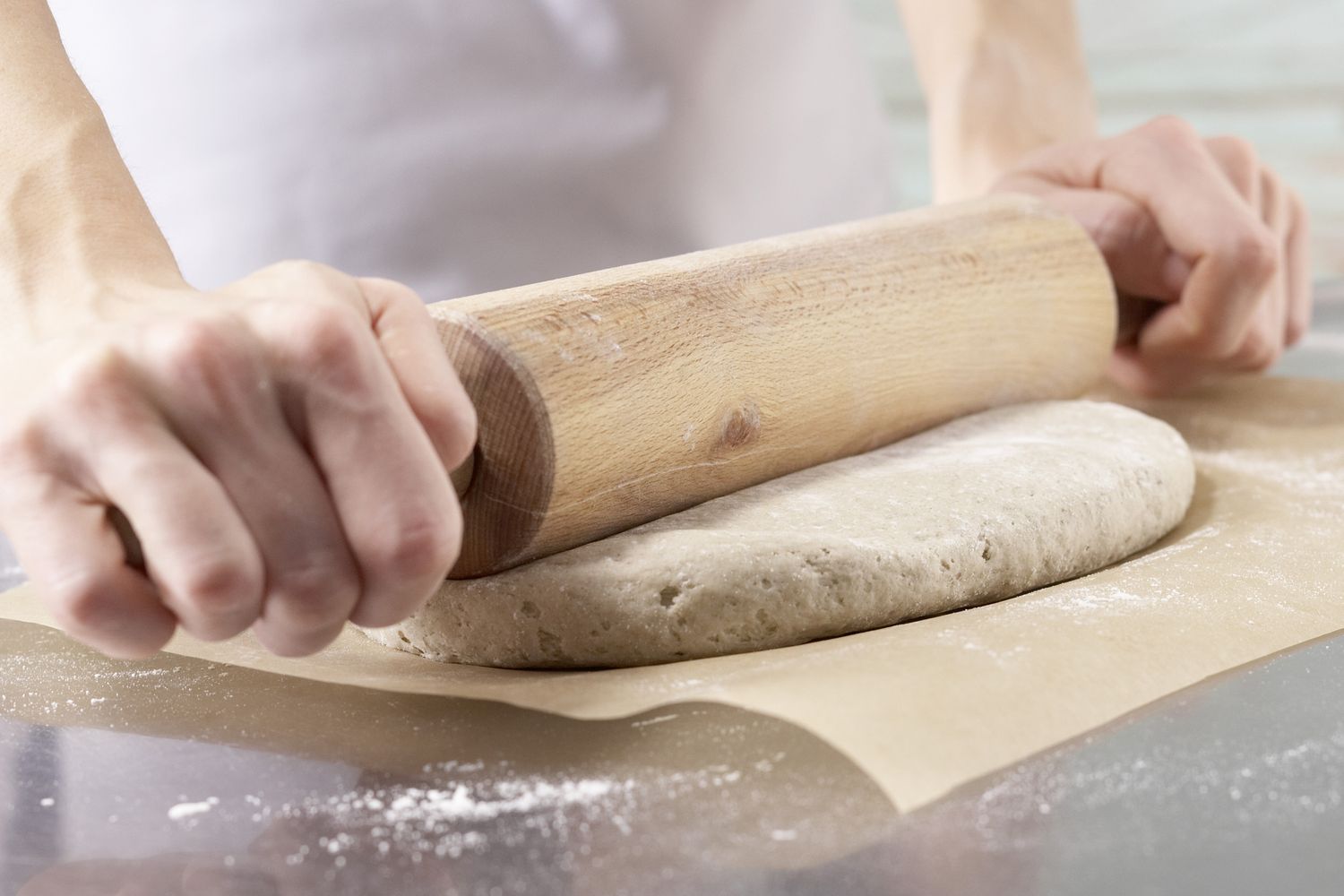 Step: 7/8
Spread the ricotta mixture over the dough and add the vegetable mixture and tomatoes. Bake in a preheated oven at 220°C (200°C fan, gas 7) for 15-20 minutes.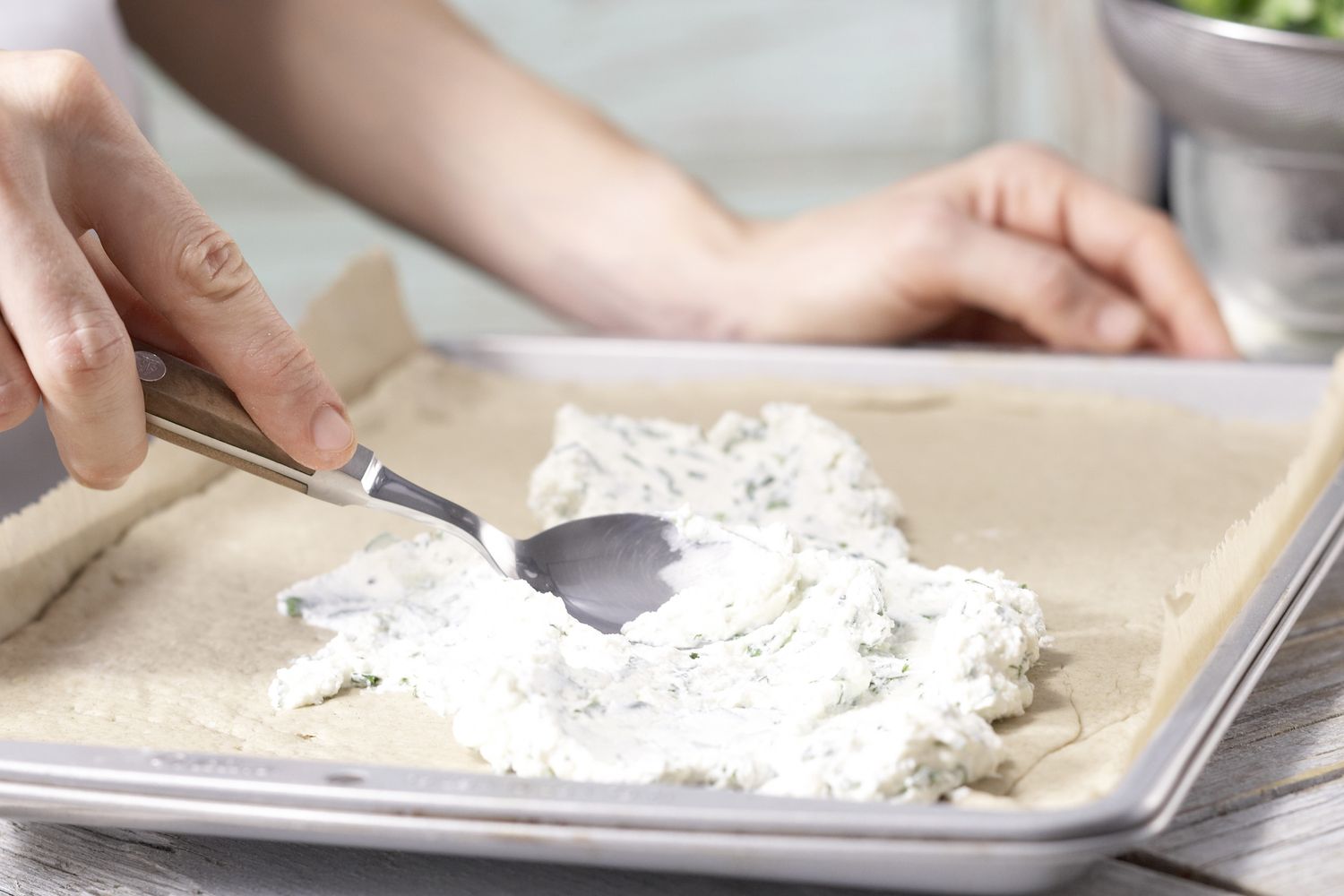 Step: 8/8
Remove the pizza from the oven and sprinkle with the spring onion rings.