Being Vegan at Christmas or catering for Vegan friends and family no longer needs to be the tricky situation it once was. The uptake in plant-based diets over the last ten years has lead to more sophisticated, creative and tasty festive dinners created. So whether you are Vegan, you're tasked with cooking for a Vegan or perhaps you want to try something different this year, here are our top tips!
Good planning. Cooking: By now, you should have a good idea of what you are making. Most of the ingredients you need for your Christmas dinner have either been purchased or at least identified.
Good planning. Eating: If you have recently decided to follow a plant-based diet and someone else is cooking for you, make sure the person preparing your food knows. By having these conversations in good time, you can answer any questions they might have about your food preferences as well give them an understanding of less obvious products that might contain animal products.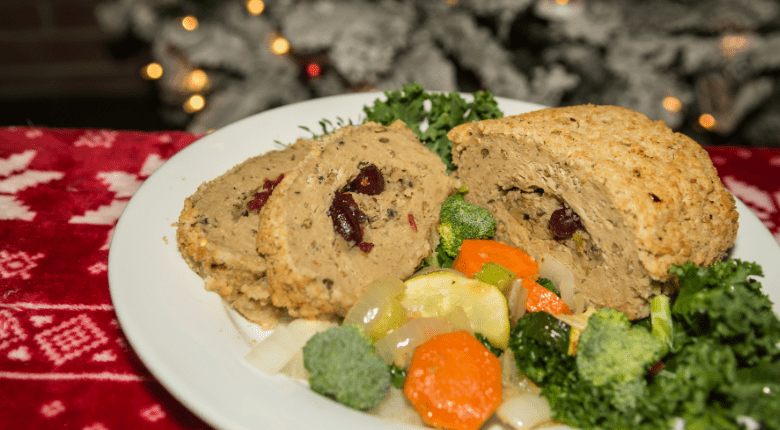 The vegan festive meal
For many of us, the traditional Christmas meal consists of all manner of hearty ingredients along with meat. There are now also numerous vegan alternatives to the traditional roast, gammon and all the rest. Substitutes for butter, milk and egg are also always available. Another option is to try out completely new dishes that bear no relation to meat whatsoever.
For example, a soup made from seasonal ingredients makes for an excellent starter. During the winter, pumpkin, parsnip, beetroot or carrot are ideal for this. Christmas salad, such as lamb's lettuce, can also be used as a starter. Adding pomegranate seeds, walnuts, pears or figs to enhance the dish will also win over the non-vegans in no time at all. The variety of the vegetable cuisine means you can also conjure up a vegan carpaccio of beetroot, aubergine or celery as a starter.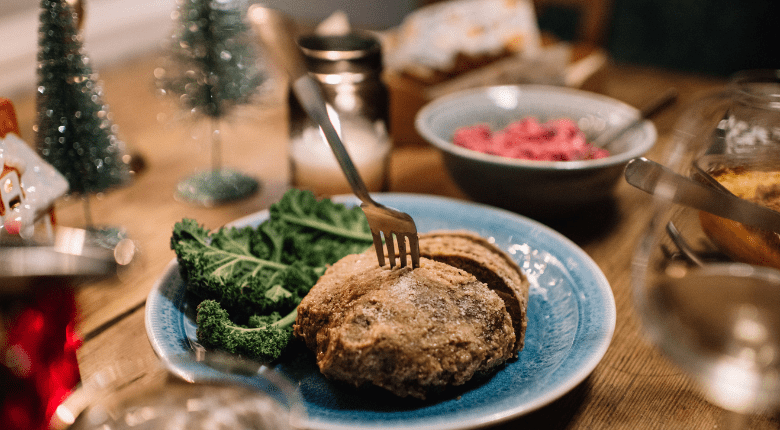 The main course can be a little bit trickier! Lentils, seitan, nuts or soya are ideal for preparing a vegan substitute for traditional dishes such as the Christmas roast. The preparation is not always easy, but the results are worth it. The classic side dishes such as potatoes, rice and vegetables are vegan anyway, and kinds of cabbage such as red cabbage, kale or brussel sprouts are ideal for combining with your meat-free roasts.
Root vegetables like turnips, carrots or celery are also a welcome addition to the festive spread. Even 'pigs in blankets' have vegan versions these days with such a varied selection in the supermarkets now.
If you want to try something a bit different to the classic Christmas dishes, you could, for example, also experiment with a vegan truffle risotto, mushroom ragout or spinach dumplings.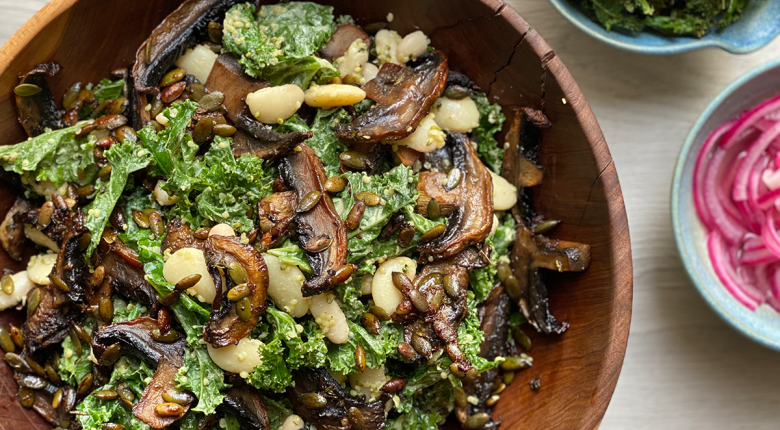 This Kale & white bean Caesar with garlicky mushrooms and crispy seeds created by our friends Joey and Katy is the perfect seasonal Vegan option and will work great around Christmas.
Vegan cuisine has something for every taste. A combination of different vegan main dishes can also be something very special. A colourful plate of freshly cooked dishes prepared in different ways – most definitely a special Christmas treat.