Under the motto "New Thinking", Liebherr Household Appliances will be presenting new ideas and products at the International Consumer Electronics Fair in Berlin from 31 August until 05 September 2018.
Monolith for the first time in Germany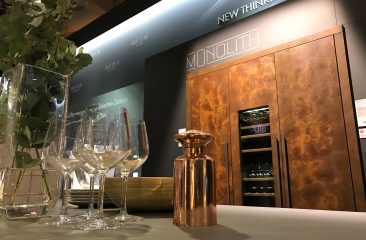 Cooling redefined
Liebherr will showcase for the first time at the IFA 2018 Berlin, the new Monolith Columns.
Under the motto "New Thinking – cooling redefined". The Monolith marks the beginning of a new era in the world of cooling and freezing.
The highlight of the new Monolith series is surely its luxurious design, the high-quality materials such as stainless steel and aluminum in the interior, and infinity Lighting. But even more, the possibility of integrating kitchen-specific door panels and the connectivity to a Wireless connexion.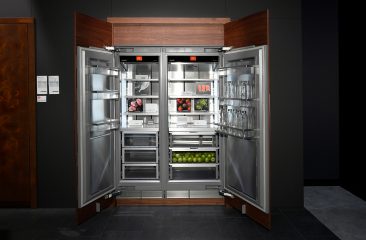 New Thinking – for long-lasting food freshness
Liebherr will present at the IFA 2018, new BioFresh solutions for individualists with high standards of design, function, and material. The new models not only have a conventional BioFresh zone for storing food at just over 32 °F, but also a fish & seafood safe called BioFresh Plus. Here, the temperature can be cooled down to 28 °F if necessary – ideal for fish and seafood. This means that the bacterial growth is reduced by up to 50 percent and the storage time is extended by 30 to 100 percent, depending on the type of fish. With the side-by-side appliance with a spacious cooling and freezing compartment as well as three BioFresh drawers, Liebherr will reveal the ideal appliance for those who need plenty of space and for large-scale shopping.
Customized solutions
Liebherr will present combinable fridges and freezers at the IFA 2018. Thanks to the side walls and/or ceilings, they can be put together according to personal preferences to create individual freshness centers with different climate zones. Depending on the size of the kitchen, there are endless combination possibilities. The modular SBS solutions enable creative kitchen design and can be combined both next to and on top of one another.
A Smart Kitchen starts with Monolith
The SmartDeviceBox is the key to modern food management. Thanks to the integration of the SmartDeviceBox plugin in fridge-freezers and wine coolers, Liebherr appliances can be operated using the SmartDevice app via mobile phone. Integration of appliances in the Amazon voice service Alexa makes them more intuitive to use than ever before. An even fully automatic operation is possible, for example using IFTTT.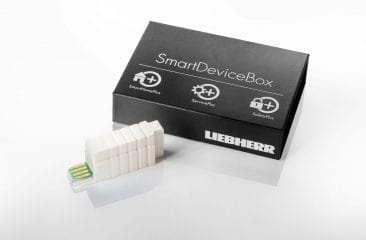 But the app can do significantly more. The current stock can be updated automatically from a database consisting of approx. 3,500 products incl. nutritional information. All that's needed for this is the shopping list. With a simple "swipe" to the right on your smartphone, the products land directly in your inventory after purchase. Therefore, the ingredients for approx. 1,000 recipes in the app can be automatically compared with the food in stock. This way, the shopping list basically creates itself.
More to come about Monolith! Stay tuned!