You'll see the light… and everything else. Introducing InfinityLight. It's Cooling Redefined by Liebherr.
Whoever said beauty is more than skin deep could easily have been referring to Monolith by Liebherr. Because beyond its sleek, European persona lies a veritable sensory experience beginning with seamlessly integrated LED side lighting. Monolith's controllable InfinityLight casts beautiful and even side lighting that can be fine-tuned according to personal taste, including a soft brightening effect upon opening the doors and a pleasing night dimming feature.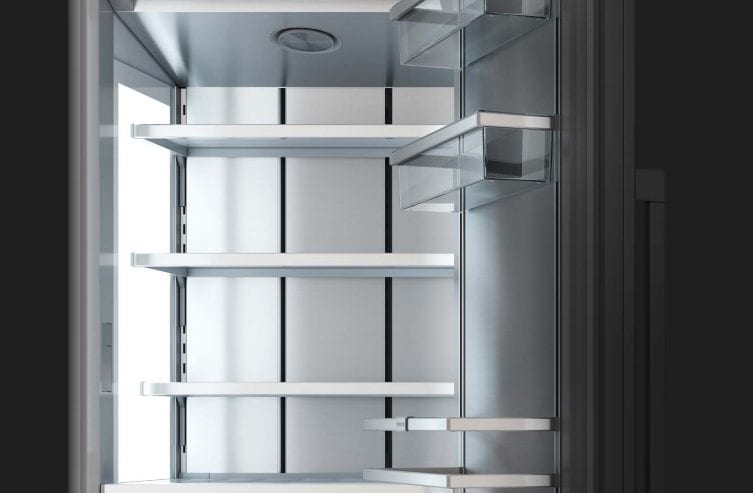 InfinityLight doesn't just add drama and flair, it also emits less heat, preserving food quality. And because LEDs are up to 80% more efficient than traditional lighting, Monolith will help you save you money while preserving the environment.