Step: 1/7
Cook the noodles and peas in a pan of boiling salted water for 3 minutes. Drain, reserving 1/4 cup of the cooking water.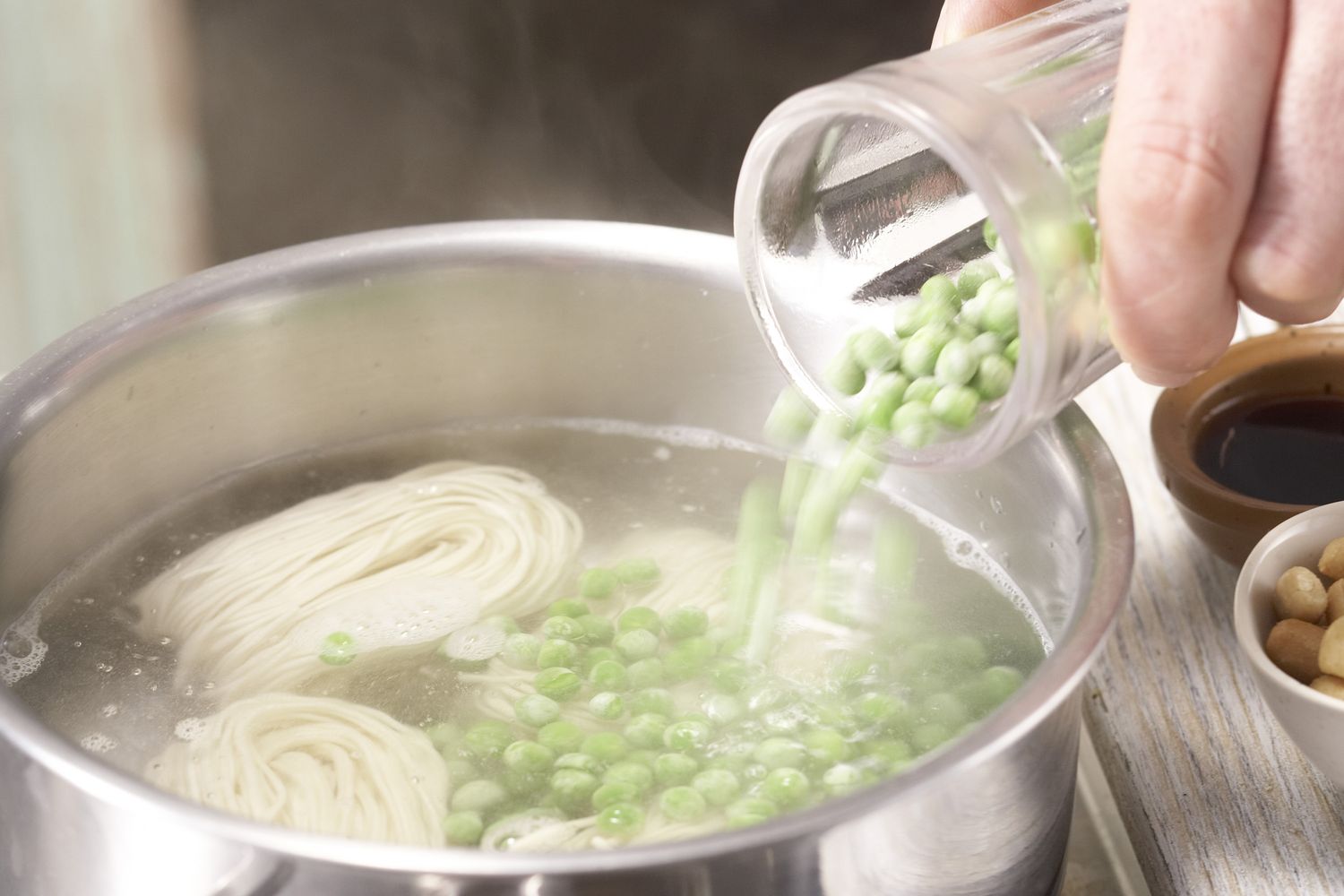 Step: 2/7
Thoroughly wash the sprouts and allow to drain.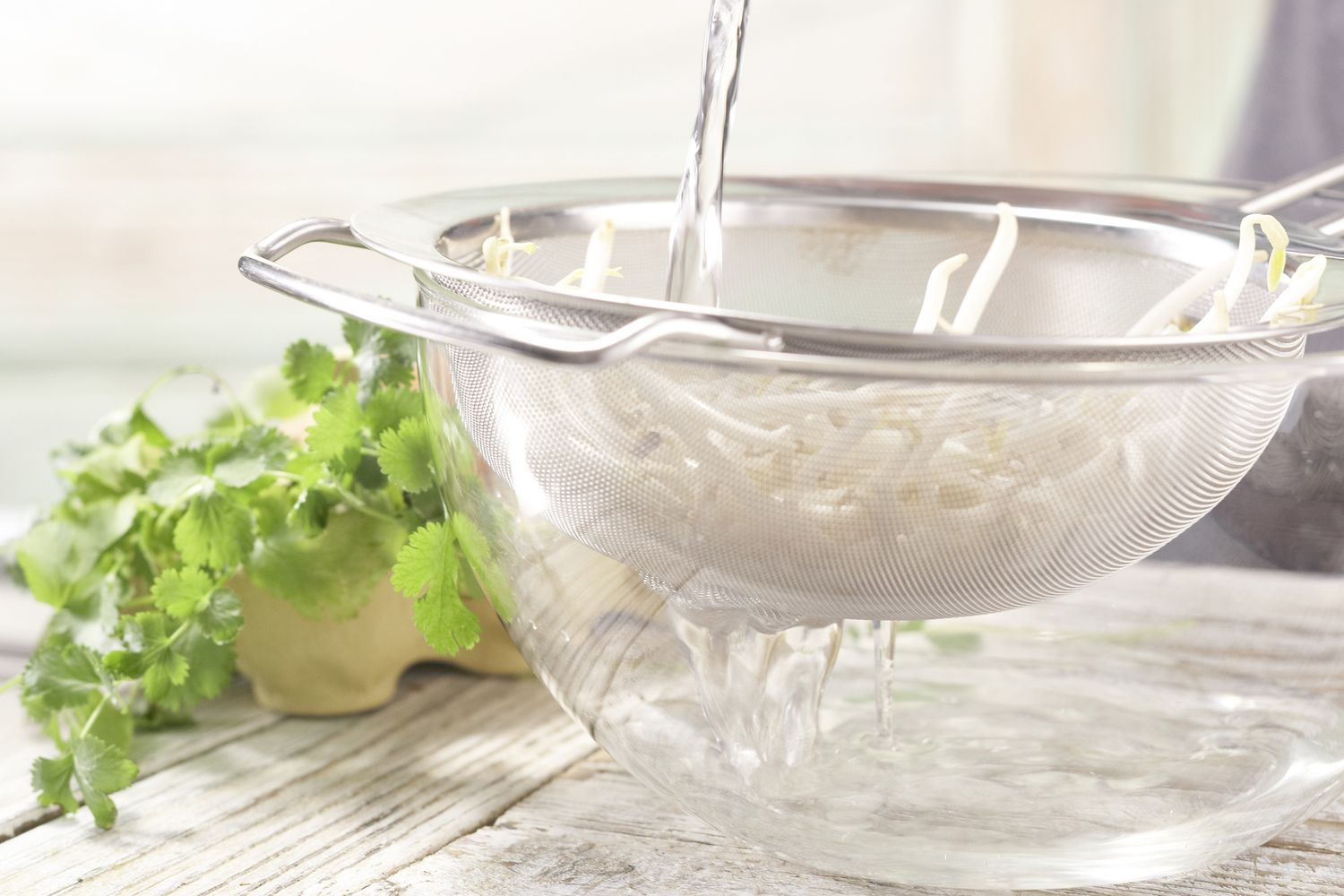 Step: 3/7
Halve the peppers, deseed and cut into strips.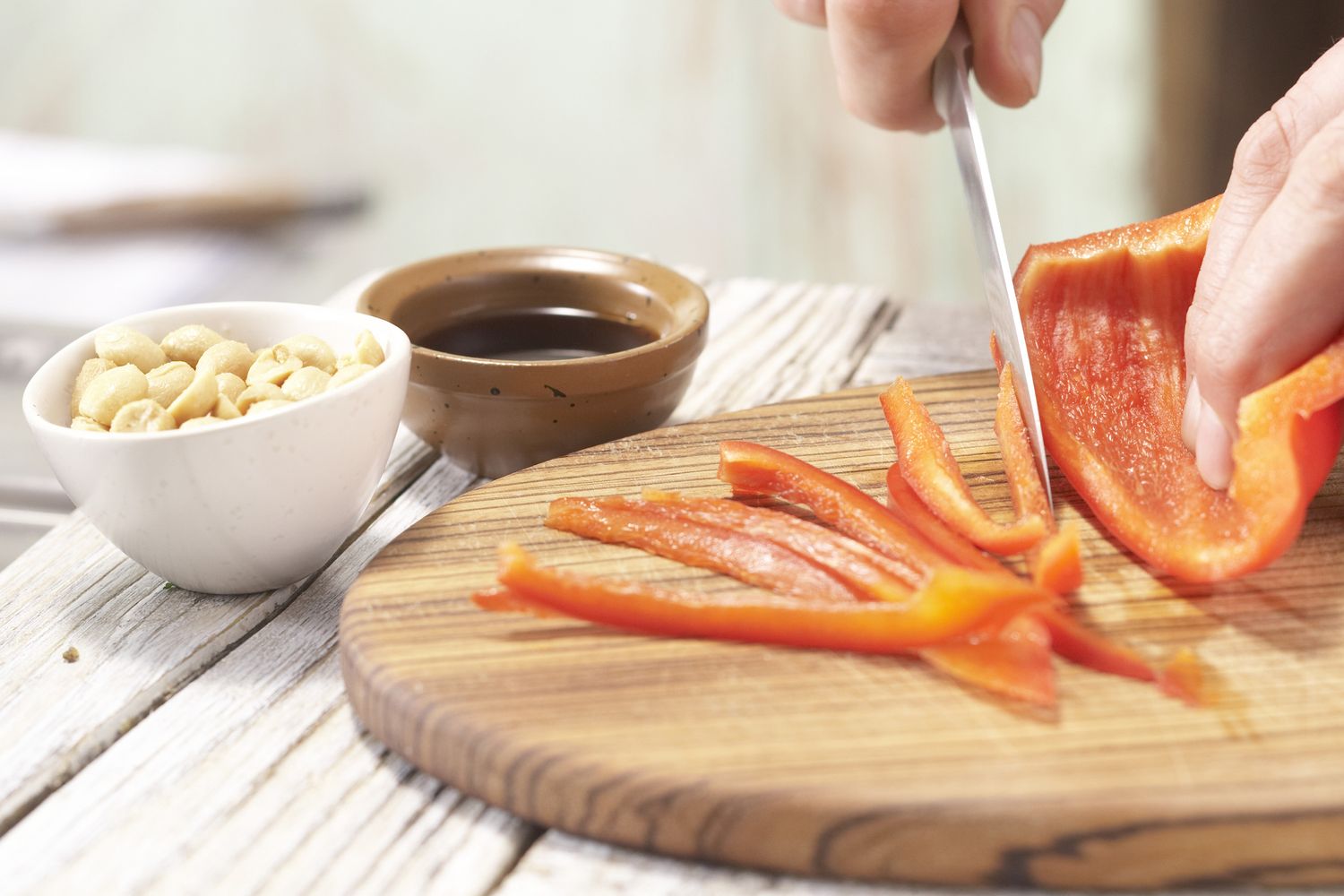 Step: 4/7
Coarsely grind the Szechuan pepper. Wash the coriander, shake dry and chop the leaves.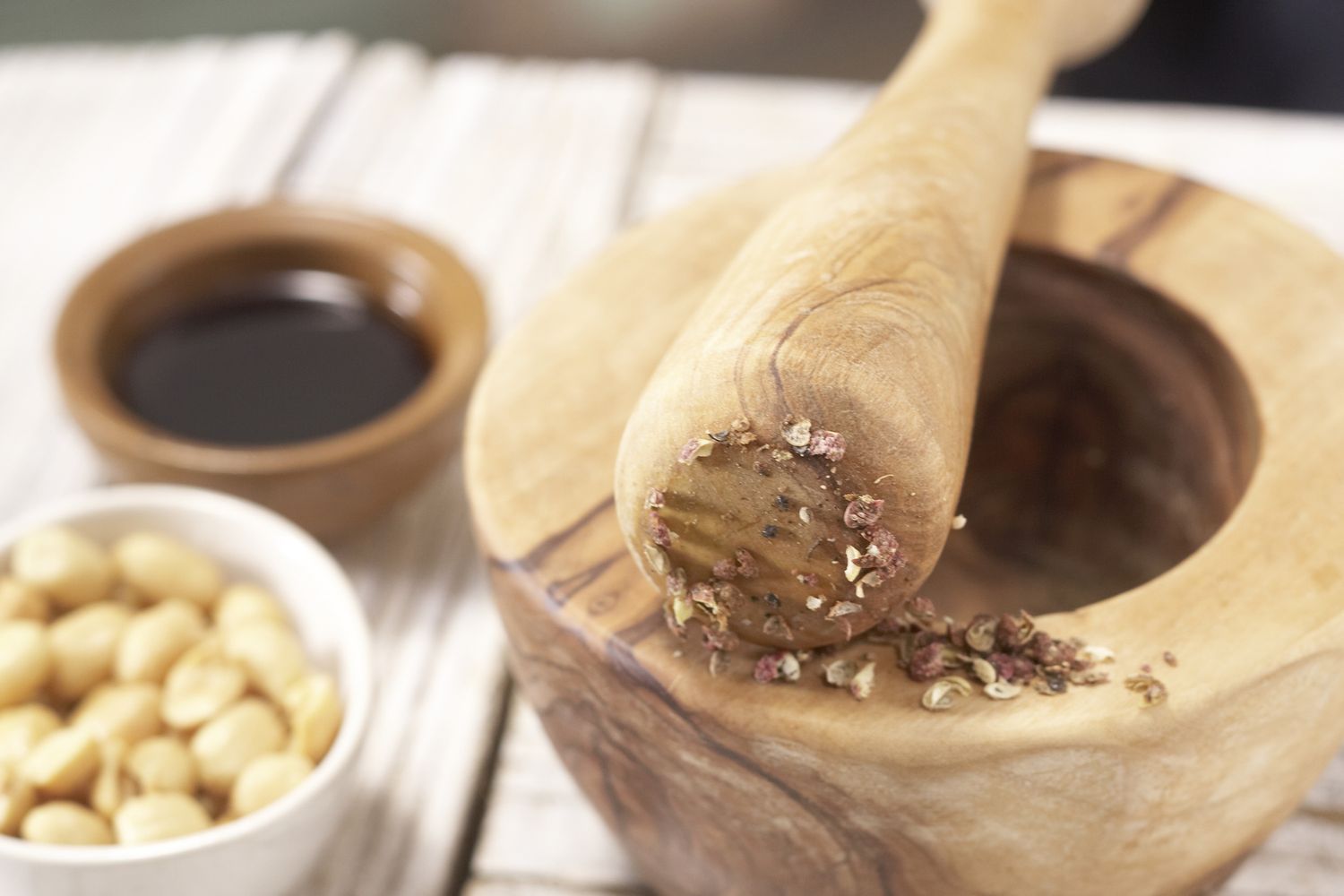 Step: 5/7
Heat the oil in a pan. Fry the pepper over a medium heat, stirring, for 2 minutes. Add the noodles, peas and reserved cooking water and continue to stir-fry until the liquid has evaporated.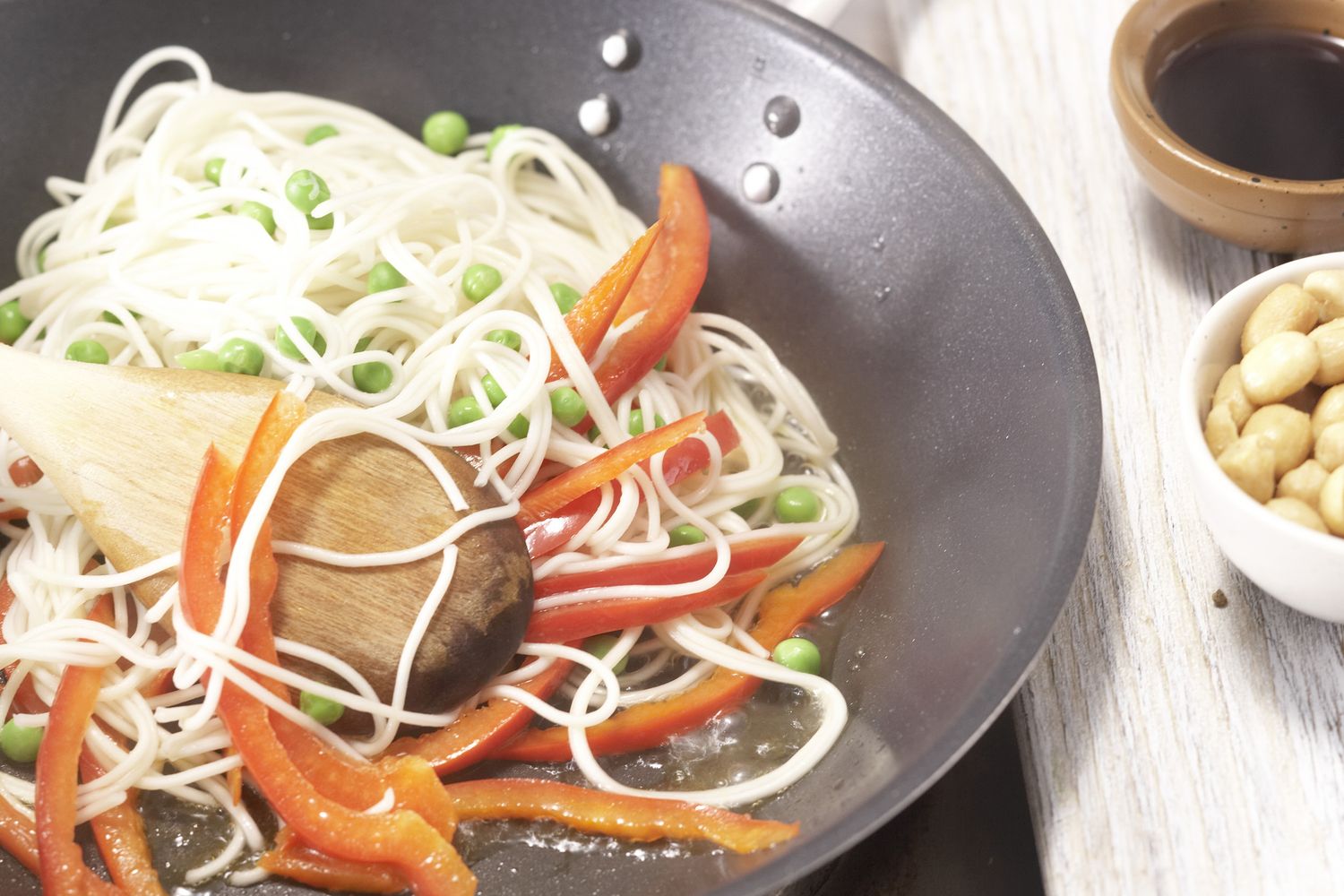 Step: 6/7
Beat the eggs with the soy sauce and Szechuan pepper and pour over the noodles in the pan. Stir-fry until thickened.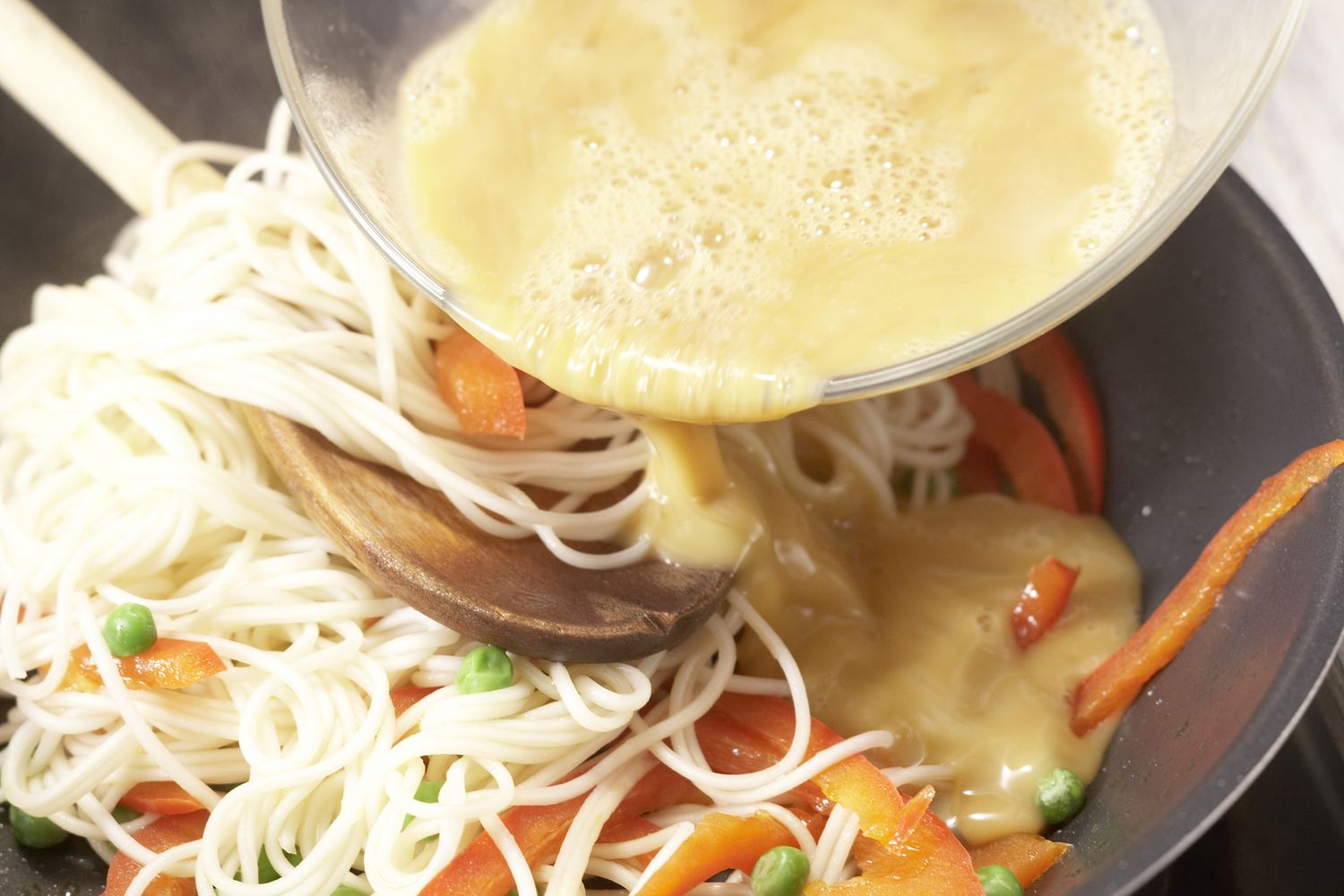 Step: 7/7
Mix the coriander and sprouts with the noodles and garnish with peanuts.