Step: 1/11
Wash the broccoli and divide into florets. Peel the onions and cut into thin rings.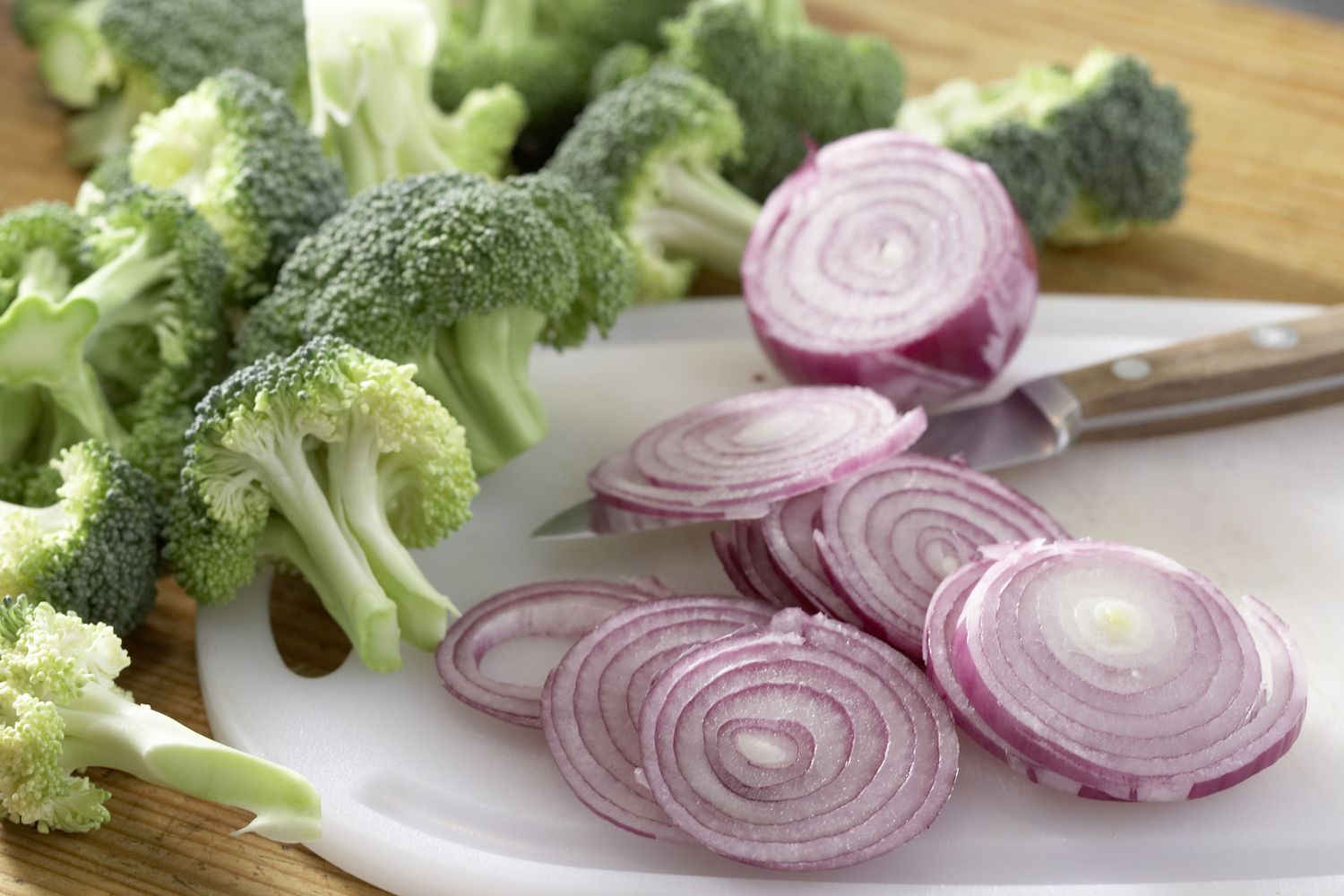 Step: 2/11
Wash the asparagus, peel the bottom half and cut off the woody ends. Cut the asparagus into 2 inch pieces.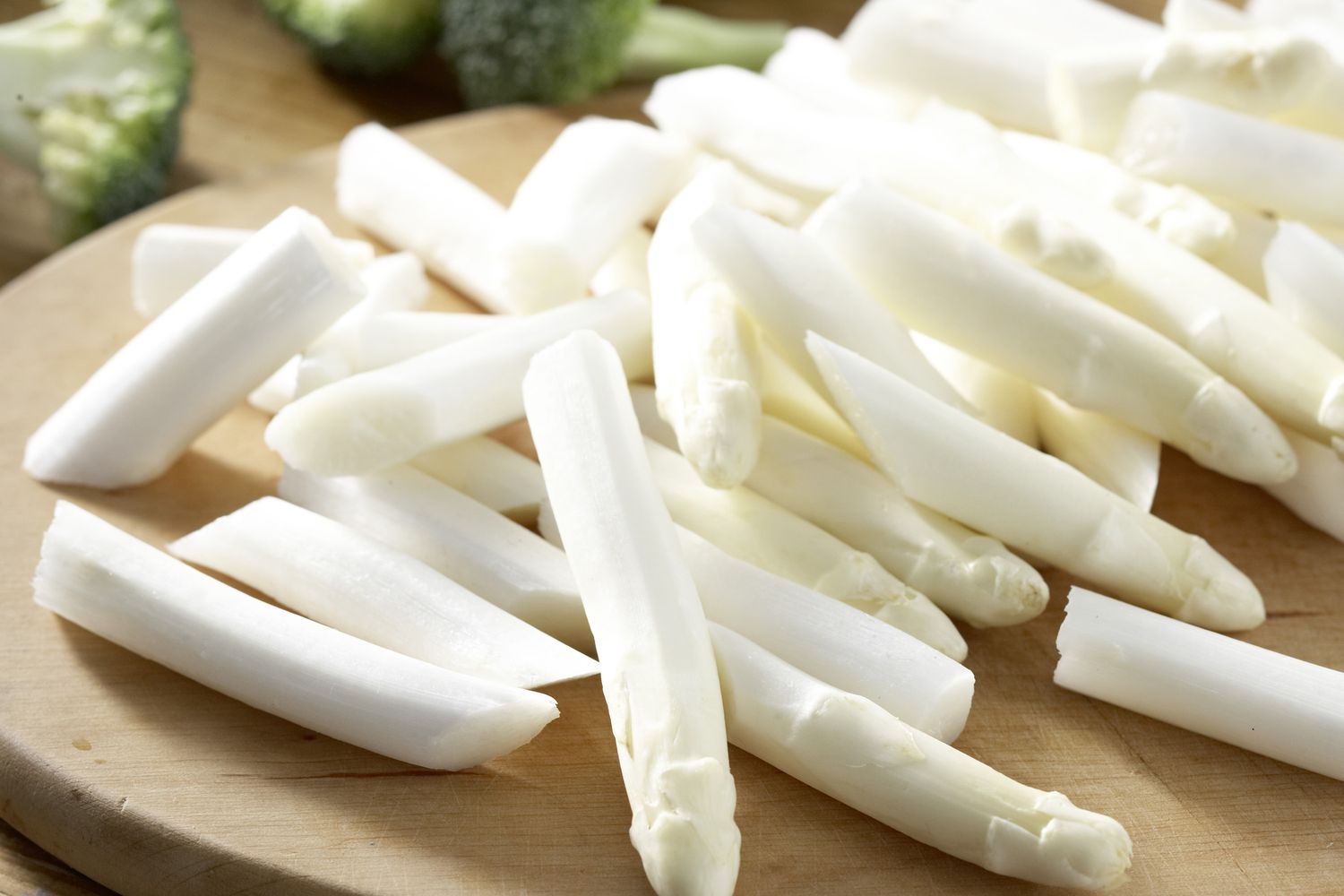 Step: 3/11
Bring the stock to the boil in a saucepan. Add the asparagus and cook, covered, over a medium heat for 5 minutes. Remove and allow to cool.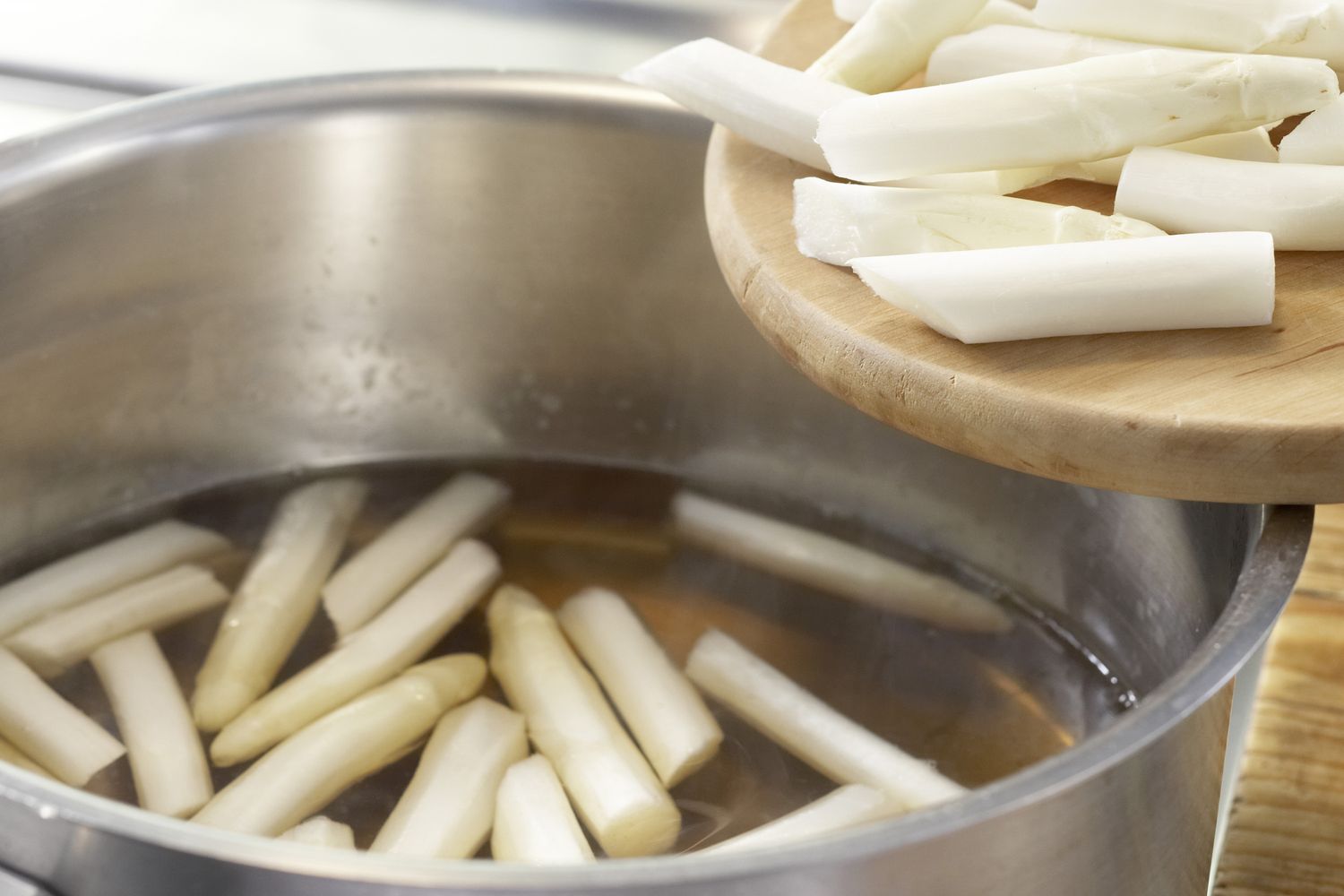 Step: 4/11
Add the onions to the stock, bring to the boil and cook for 2 minutes. Add the broccoli, boil again and cook for 1 minute.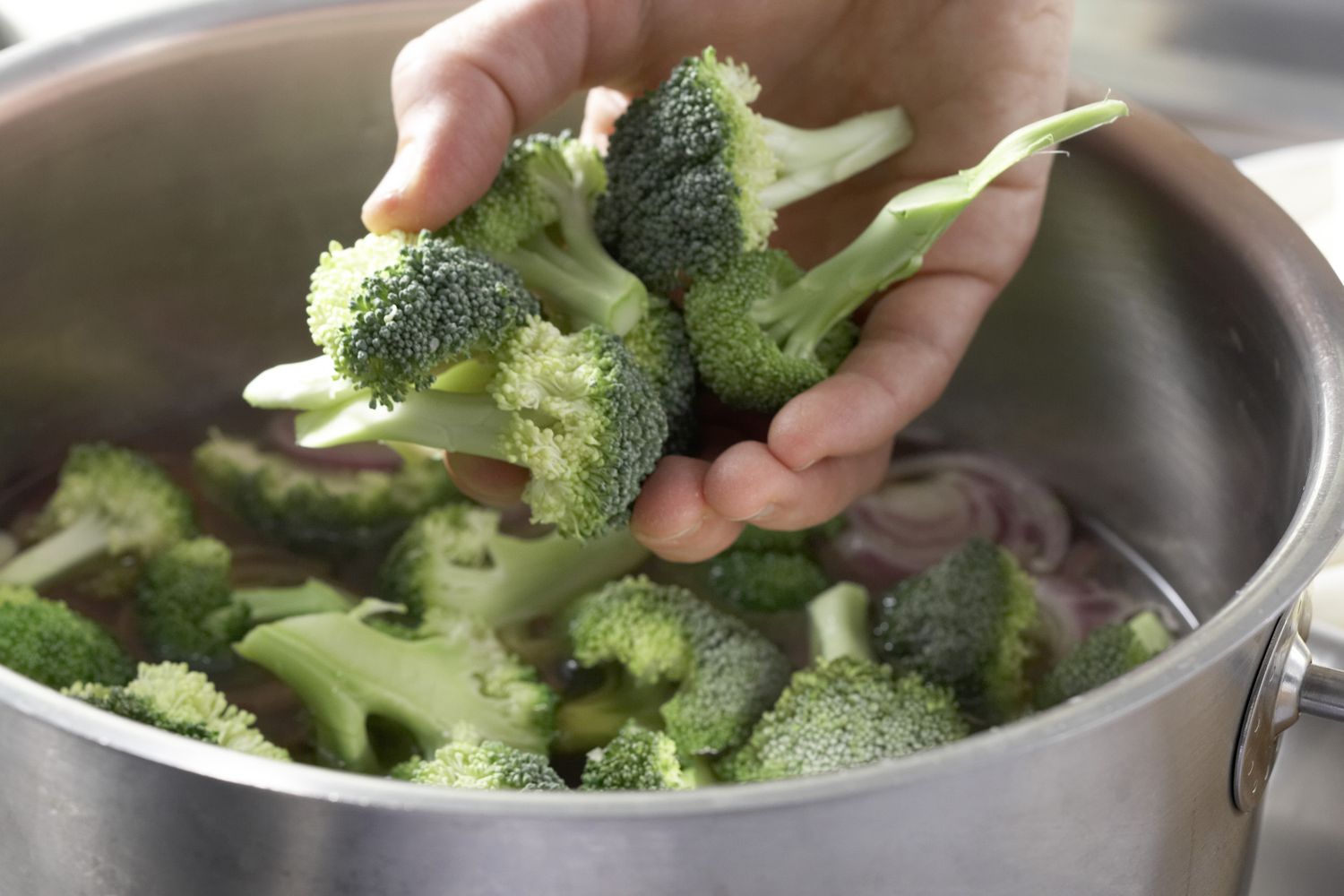 Step: 5/11
Pour the Stock through a sieve into a bowl, remove the vegetables and allow to cool.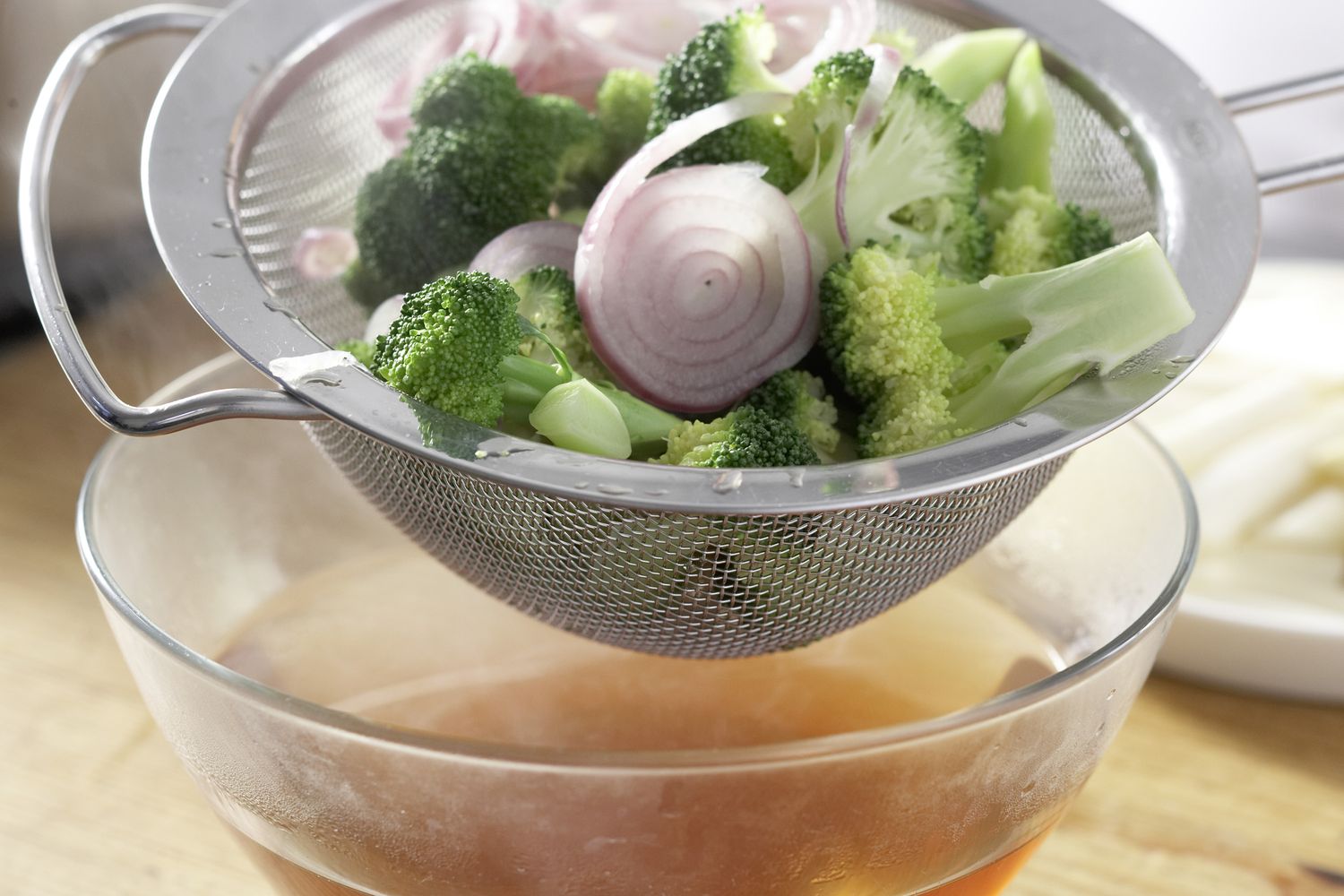 Step: 6/11
Meanwhile, mix the rye flour, flour, baking powder and 1/2 tsp salt in a bowl. Add 5 tbsp cold water and the chilled butter in small pieces, and mix to a smooth dough.
Step: 7/11
Roll out about two-thirds of the dough on a floured surface to a 12 inch round. Wrap the remaining dough in cling film, and place in the fridge.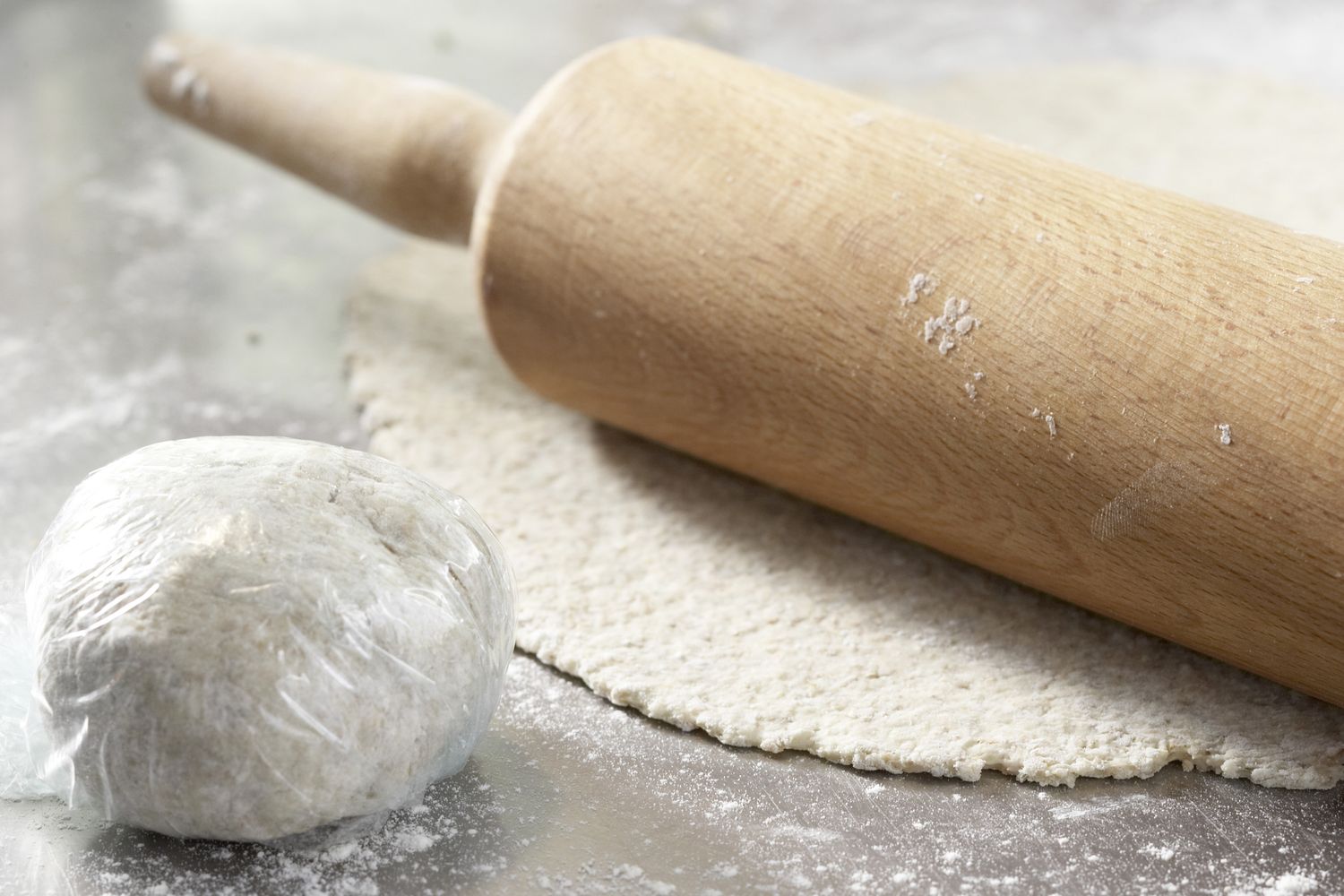 Step: 8/11
Lightly grease a 11 inch cake pan. Line with the rolled out pastry and prick the base several times with a fork. Bake in the preheated oven at 400°F (350°F fan, gas 6) for 10-15 minutes. Remove from the oven and allow to cool slightly.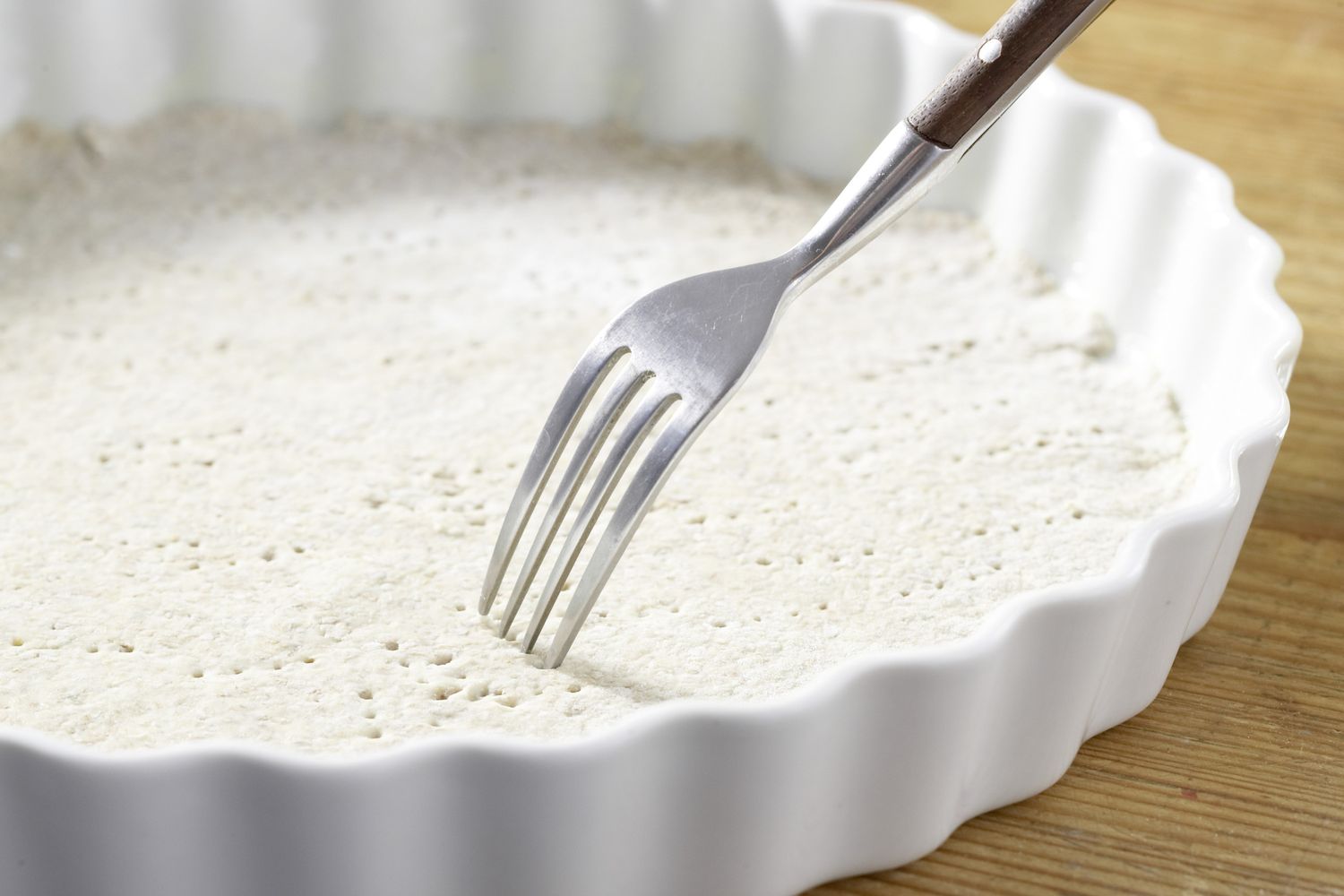 Step: 9/11
Meanwhile, mix the eggs with the sour cream and 1/2 cup of the cooled stock. Season with salt and pepper.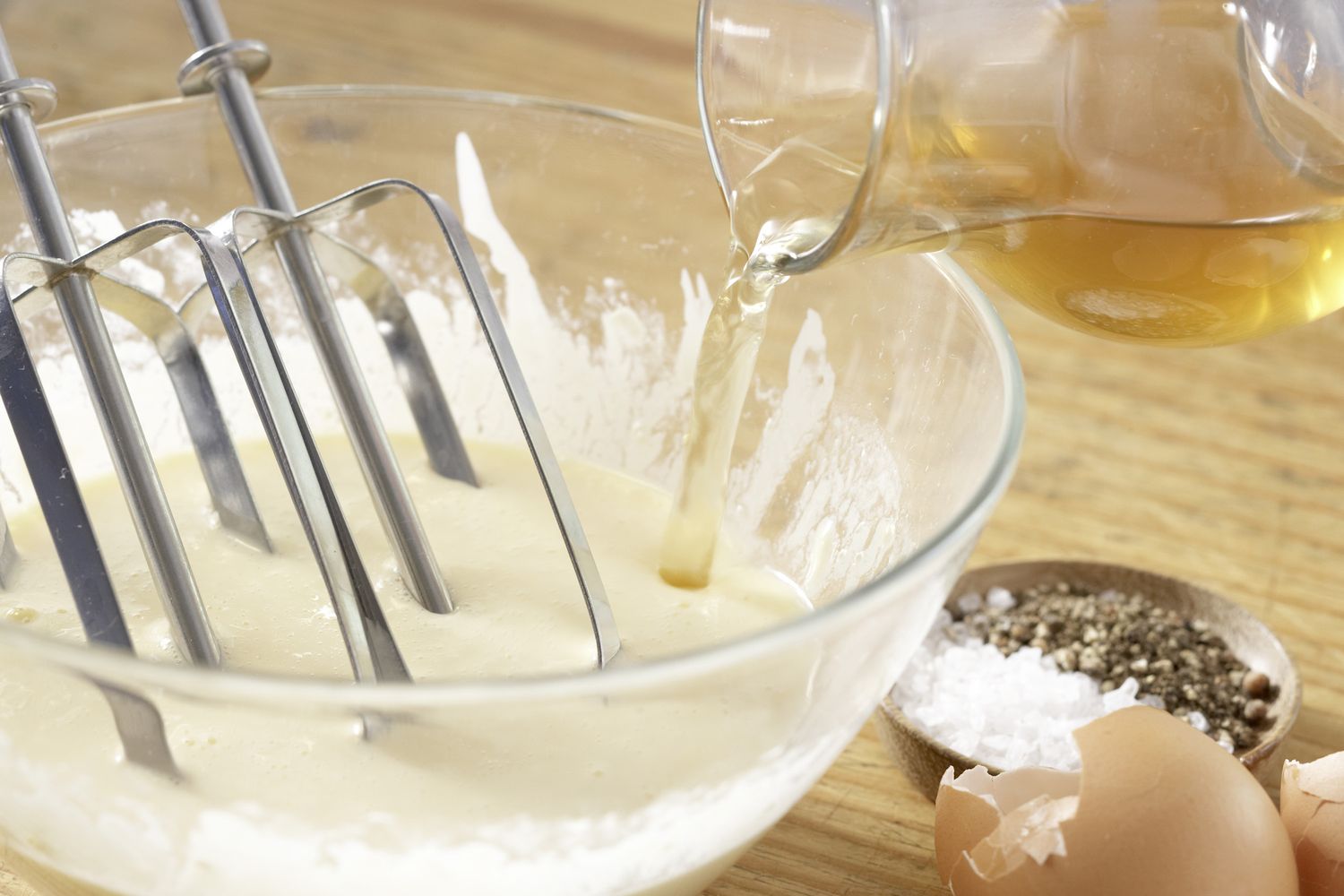 Step: 10/11
Take the remaining pastry from the fridge and shape into 2 thin rolls, about 16.5 inch long. Press the rolls, one on top of the other, around the edge of the tart.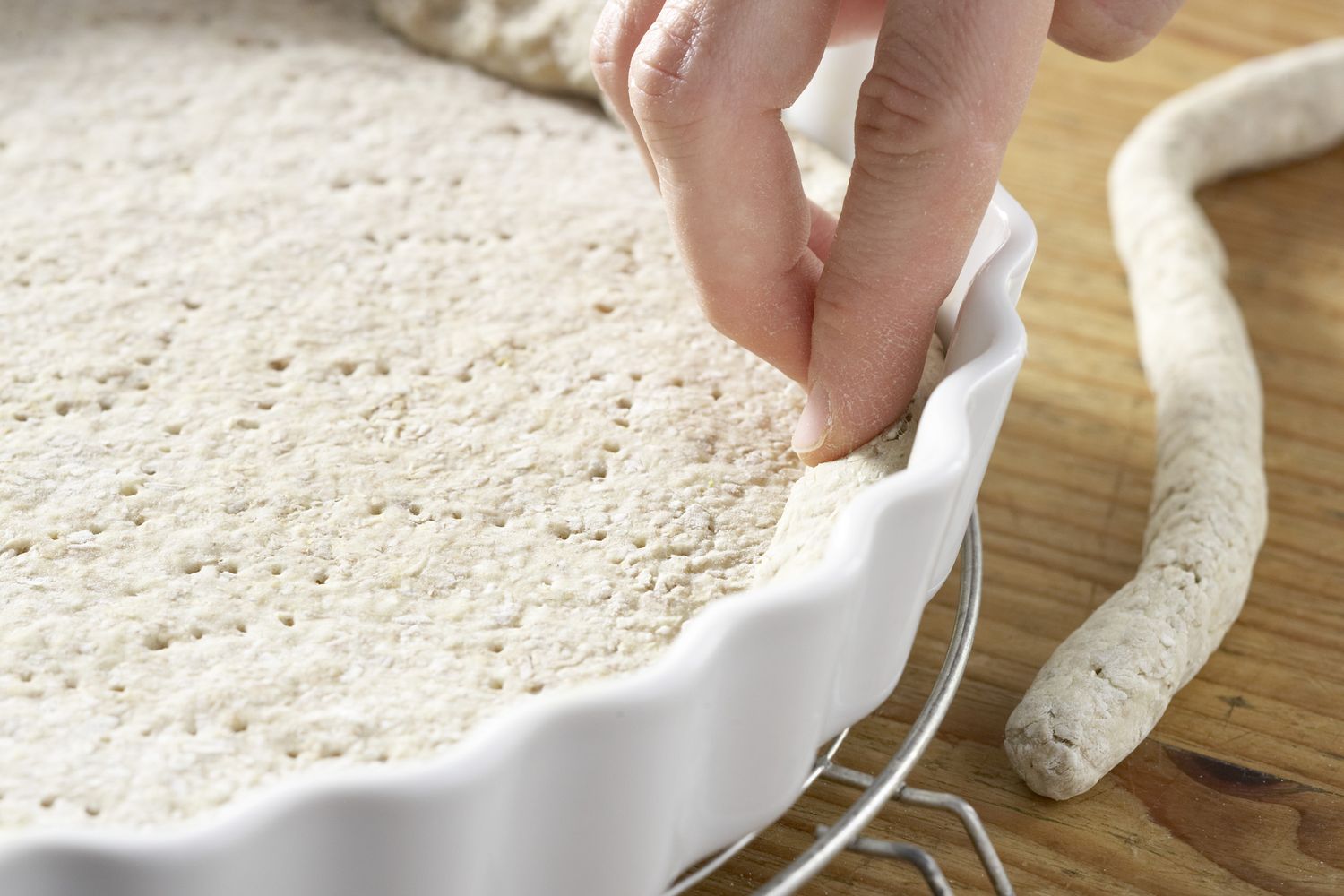 Step: 11/11
Add the asparagus, broccoli and onions to the tart tin and pour in the egg mixture. Bake the tart in a preheated oven at 400°F (350°F fan, gas 6) for 30 minutes. Season with pepper and serve.