Step: 1/12
For the pastry, pile up the flour on the work surface and make a well in the centre.
Step: 2/12
Cut the cold butter into pieces and scatter round the flour ring.
Step: 3/12
Sprinkle over the salt and beat the egg into the well. Chop all the pastry ingredients with a dough cutter from the middle to make crumbs and knead quickly with your hands to a smooth dough. Wrap in cling film and chill for 30 minutes in the fridge.
Step: 4/12
Preheat the oven to 350°F (325°F fan, gas 4). Grease the quiche tin with a little soft butter and dust with flour.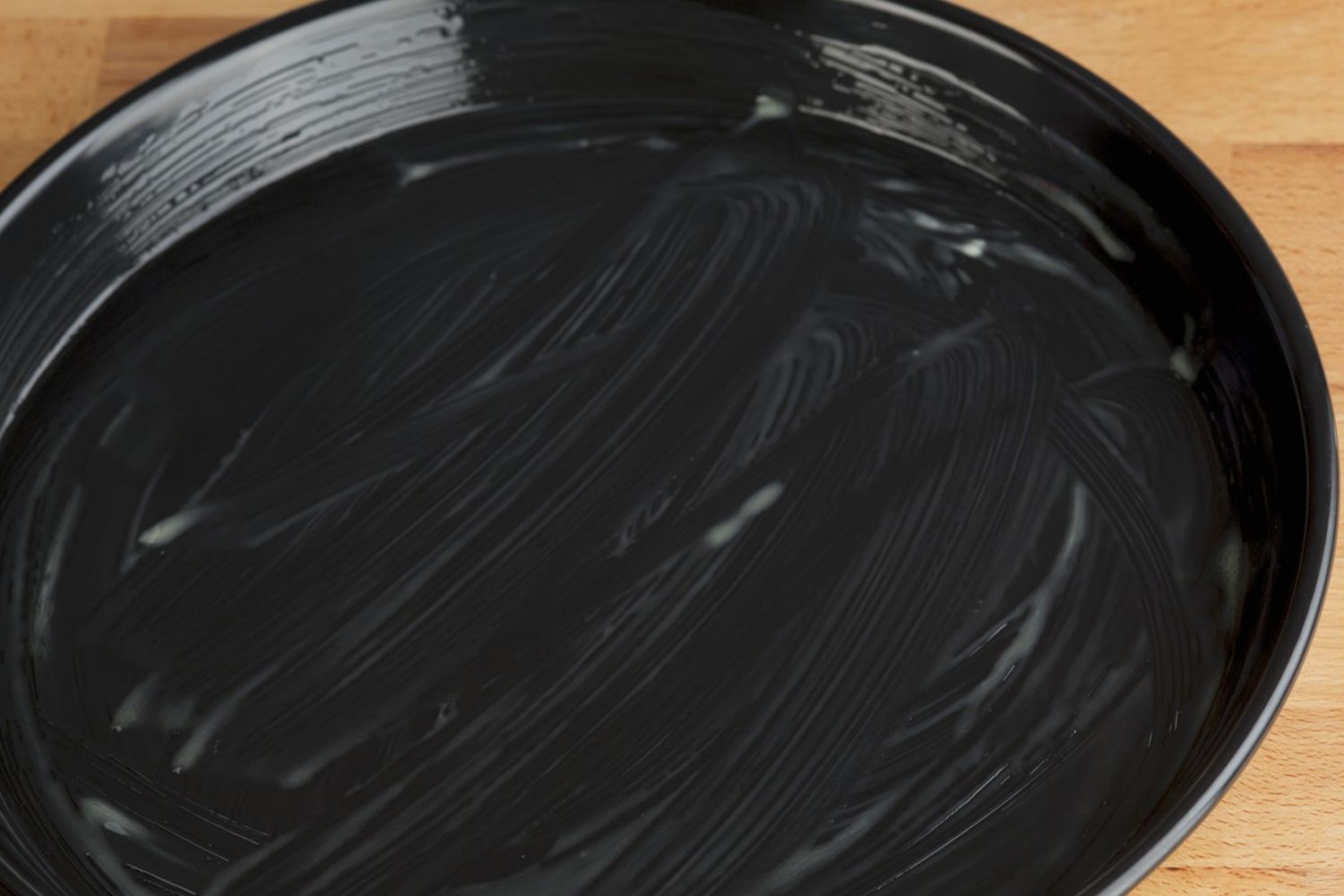 Step: 5/12
Dust the work surface with flour.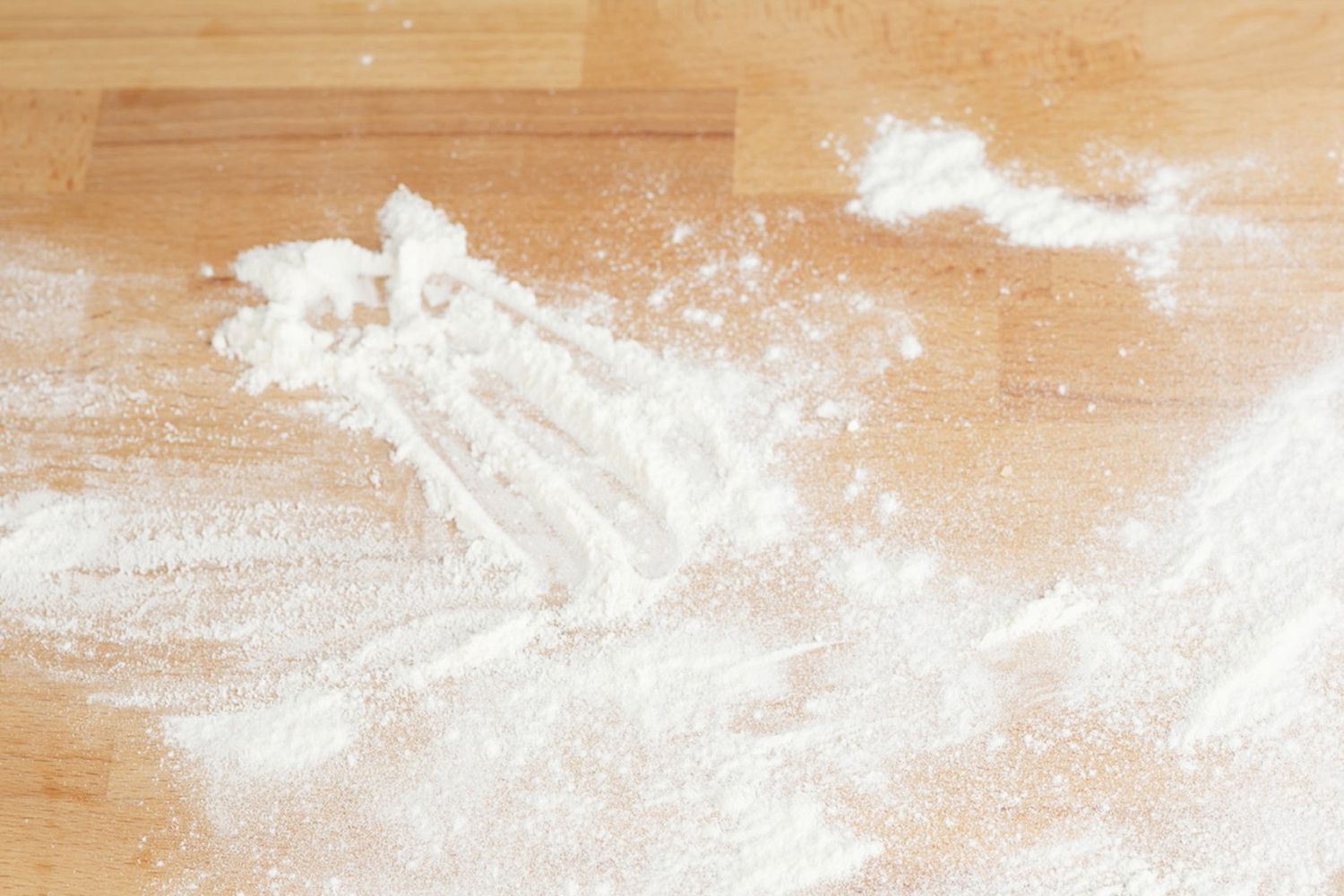 Step: 6/12
Roll out the dough on the floured surface until slightly larger than the tin.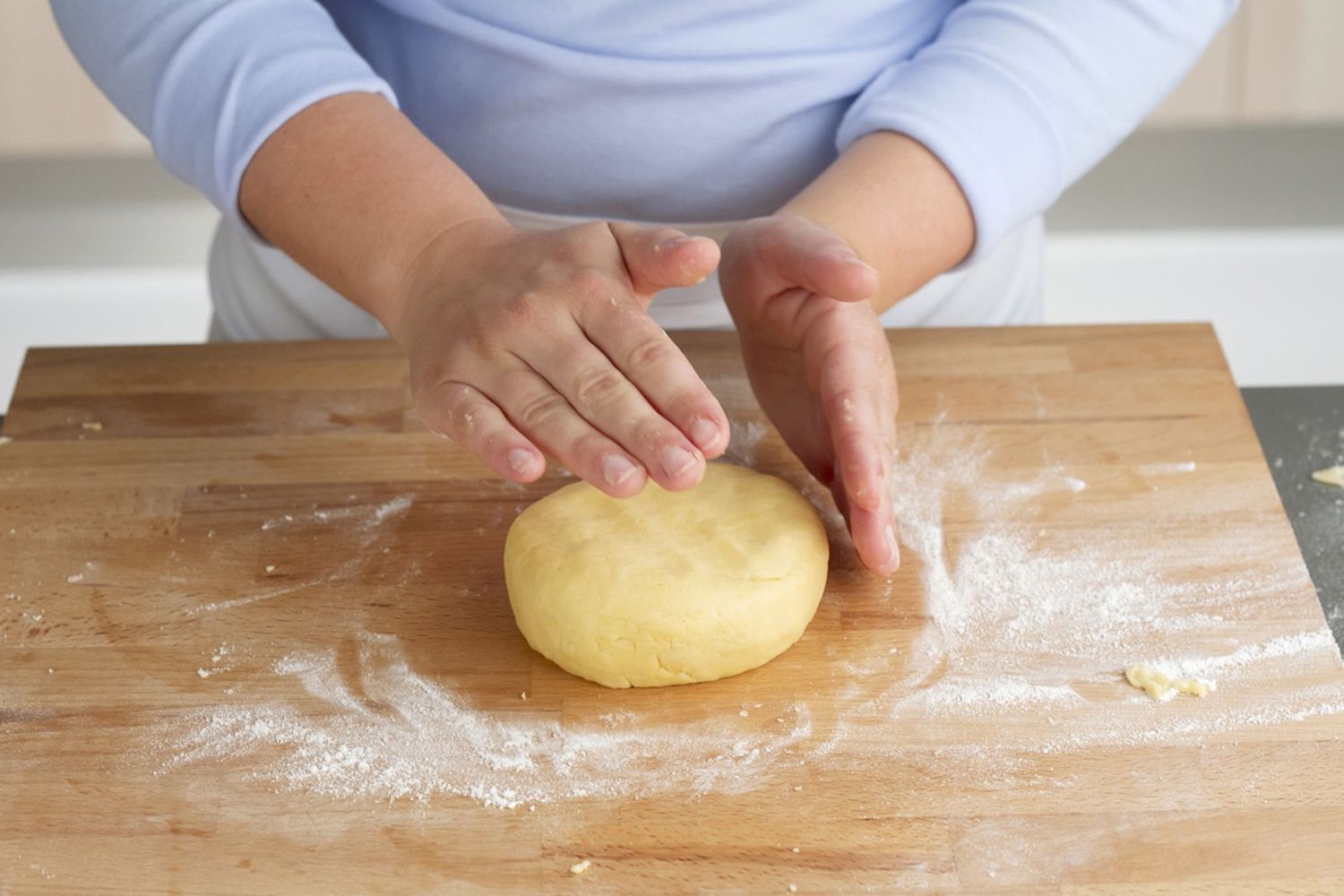 Step: 7/12
Finely dice the bacon and fry in clarified butter until starting to crisp.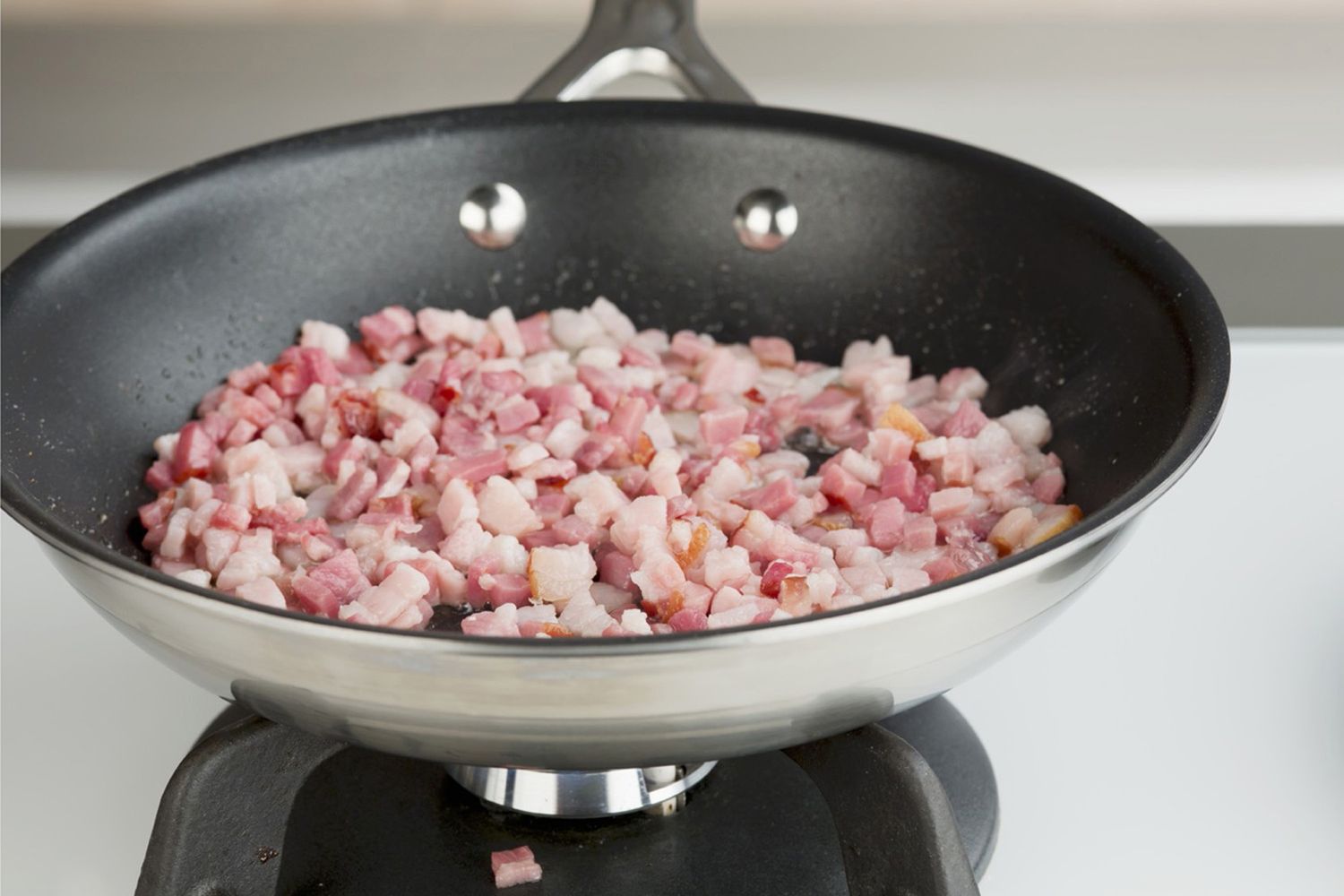 Step: 8/12
Remove from the pan and drain on kitchen paper.
Step: 9/12
Line the tin with the pastry, pressing it lightly into the base and sides. Trim off the remaining pastry with a knife.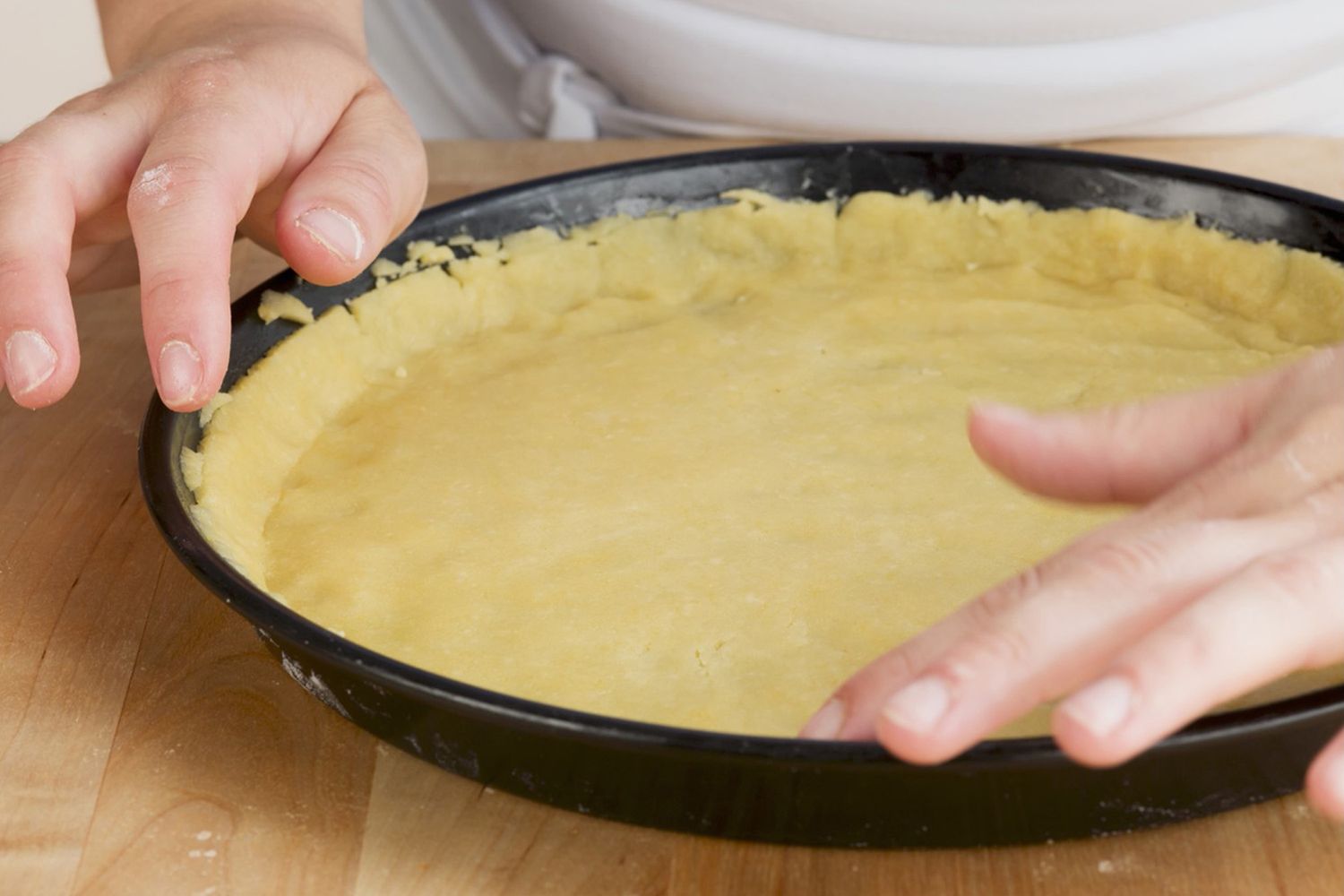 Step: 10/12
Whisk together the crème fraîche and eggs in a bowl. Season with pepper, nutmeg and a little salt. Scatter the bacon over the base of the pastry and pour in the egg mixture. Bake in the preheated oven for 45 minutes until set and golden brown.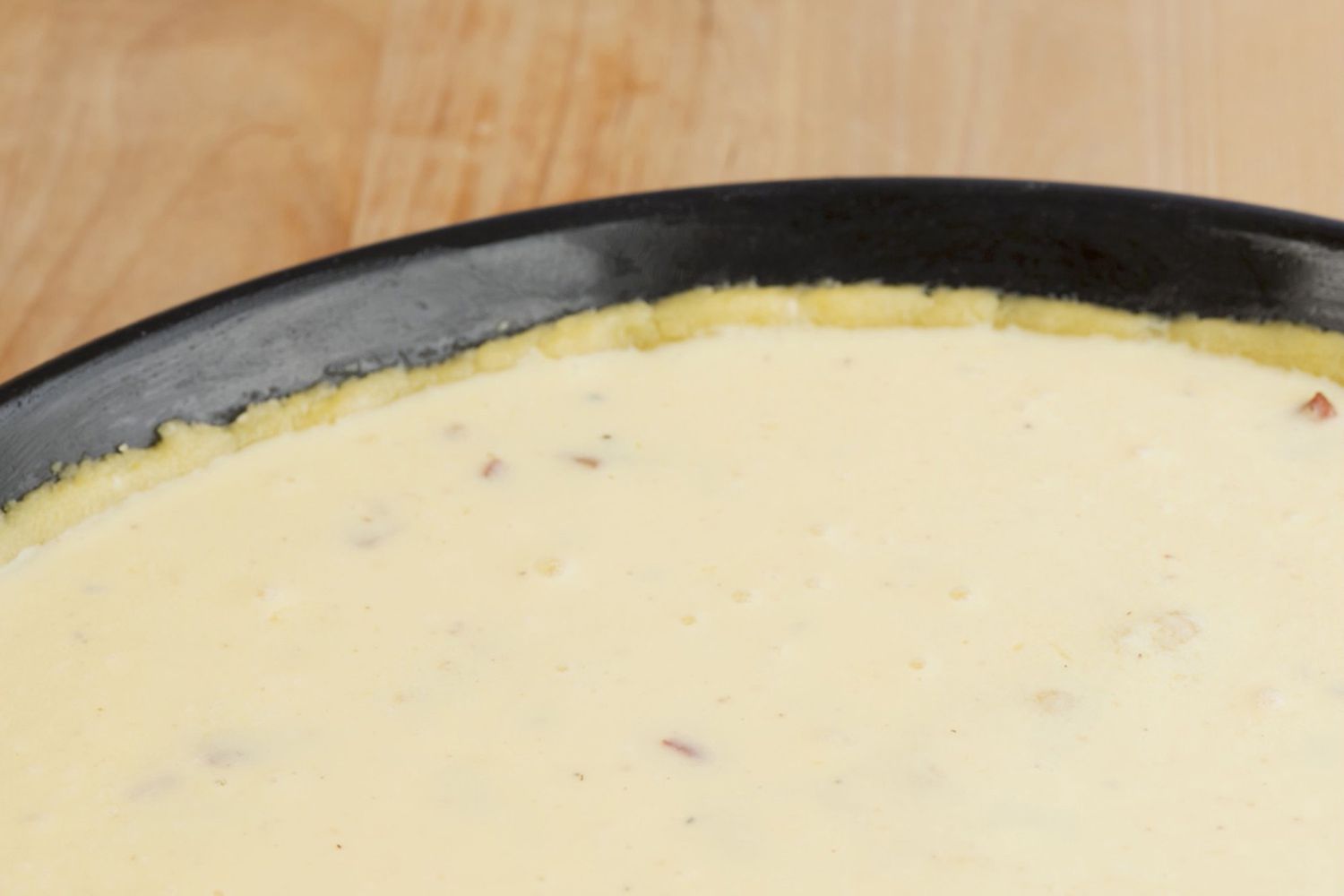 Step: 11/12
If the dough starts to overbrown before the filling is cooked, cover the quiche with foil.
Step: 12/12
Remove the quiche from the oven and allow to rest for a short time before cutting. Serve warm.