Step: 1/10
The day before, dry the beef and lamb. Peel and chop the onion. Mix the onion and celery with the meat, parsley and thyme in a bowl. Pour over the wine, cover and leave to stand overnight.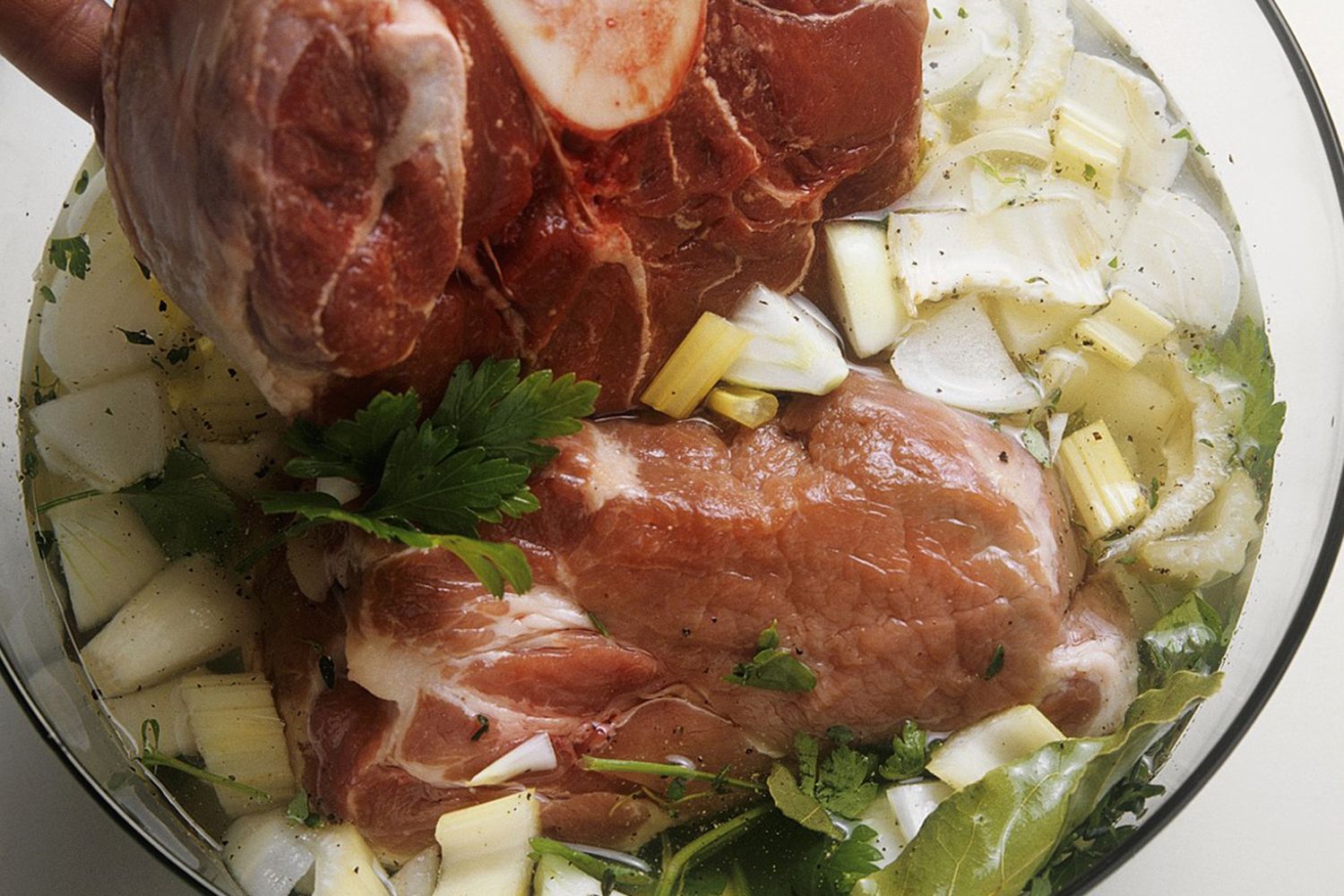 Step: 2/10
Place the pork feet in a saucepan. Fill with water, lightly salt and bring to the boil. Allow to simmer for 2 hours.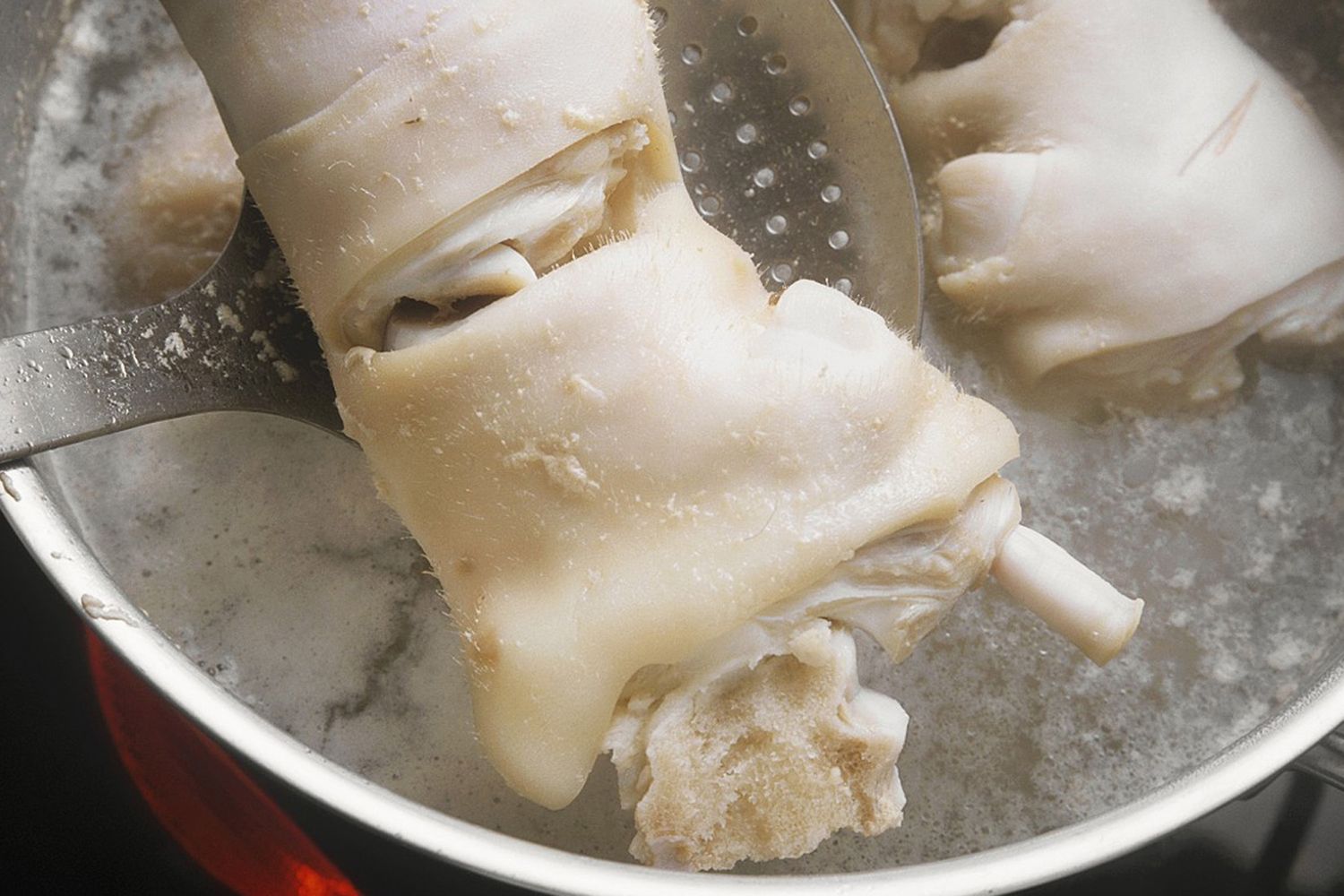 Step: 3/10
Allow the pig's feet to cool in the liquid, then remove and strip off the meat.
Step: 4/10
Peel and chop the remaining 2 onions.
Step: 5/10
Wash and chop the leeks.
Step: 6/10
Peel, wash and slice the potatoes.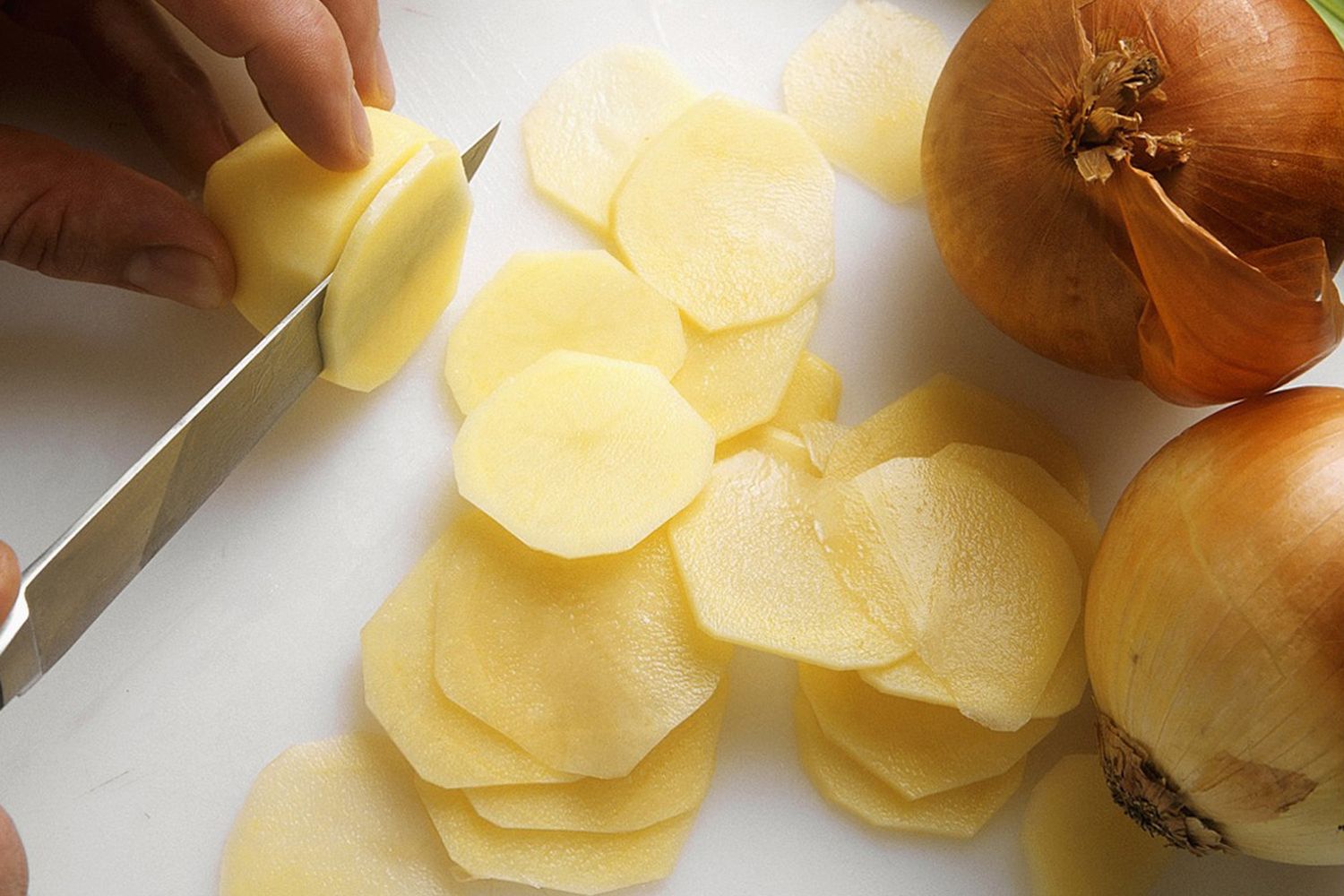 Step: 7/10
Line the base of a heavy-based oven dish with potato slices, salt and pepper. Place the meat on top.
Step: 8/10
Cover with a layer of onions and leeks, salt and add the bay leaf. Add another layer of potatoes, salt and pepper and cover with another layer of onions and leeks. Strain the marinated meat through a sieve and add to the dish. Pour in the stock until the dish is half filled with liquid. Preheat the oven to 200°C (180°C fan, gas 6).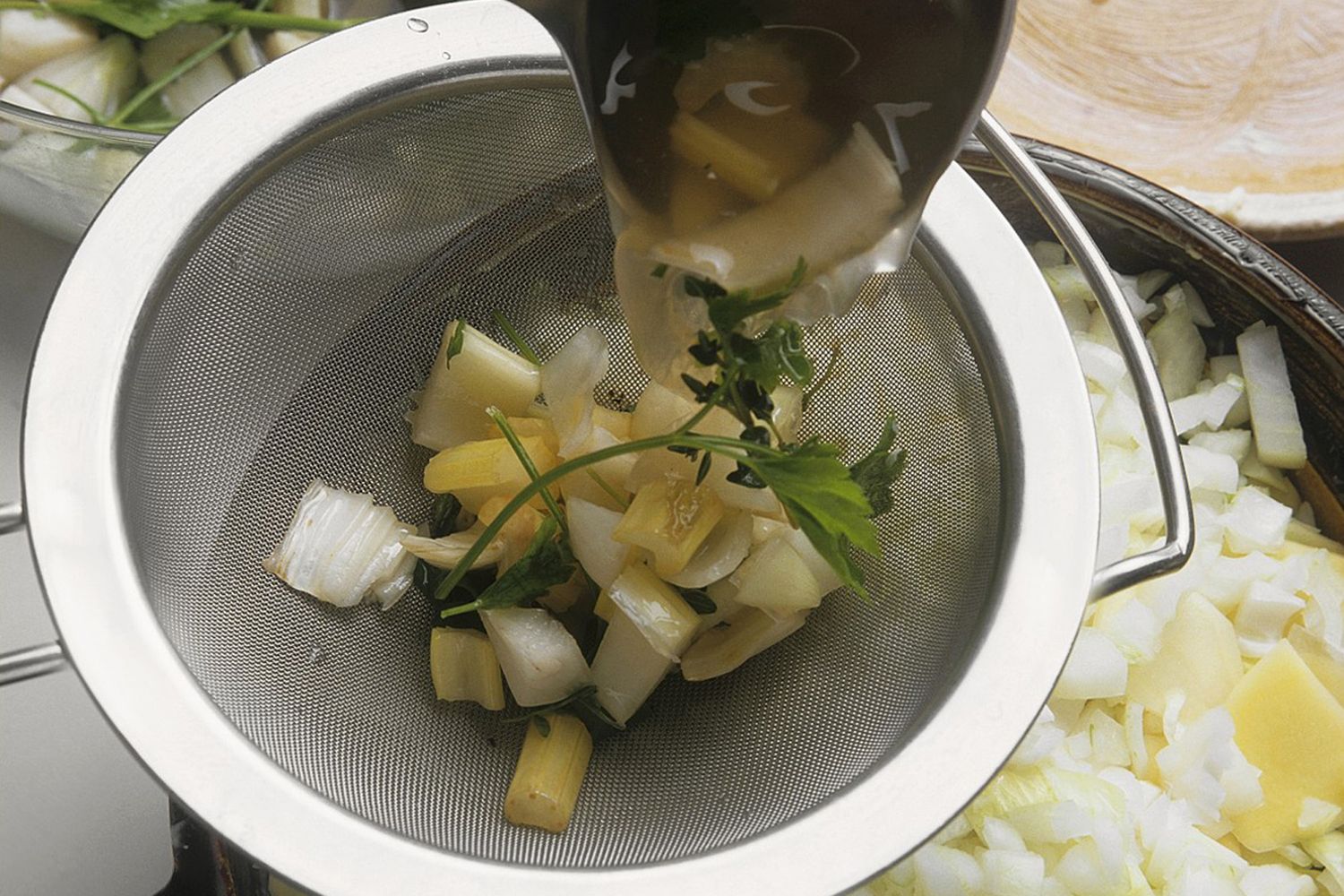 Step: 9/10
Cut the puff pastry into two strands and twist them. Place the twisted dough around the edge of the dish and press to seal.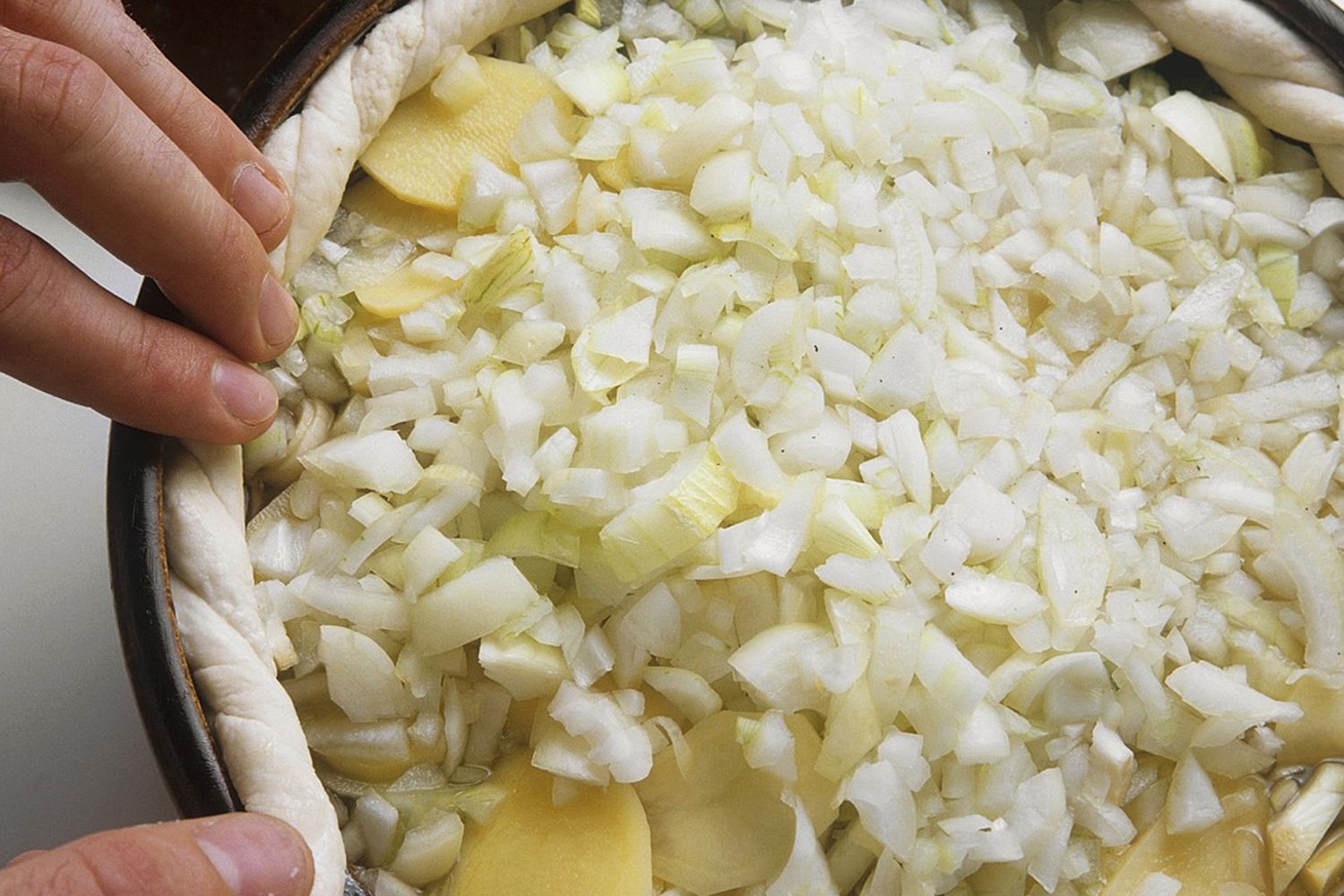 Step: 10/10
Cook the covered dish in the oven for 2 hours. To serve, remove from the oven, cut the meat slices into pieces, removing the bone. Return to the stew and serve.