Step: 1/9
Cut the bacon into thin strips.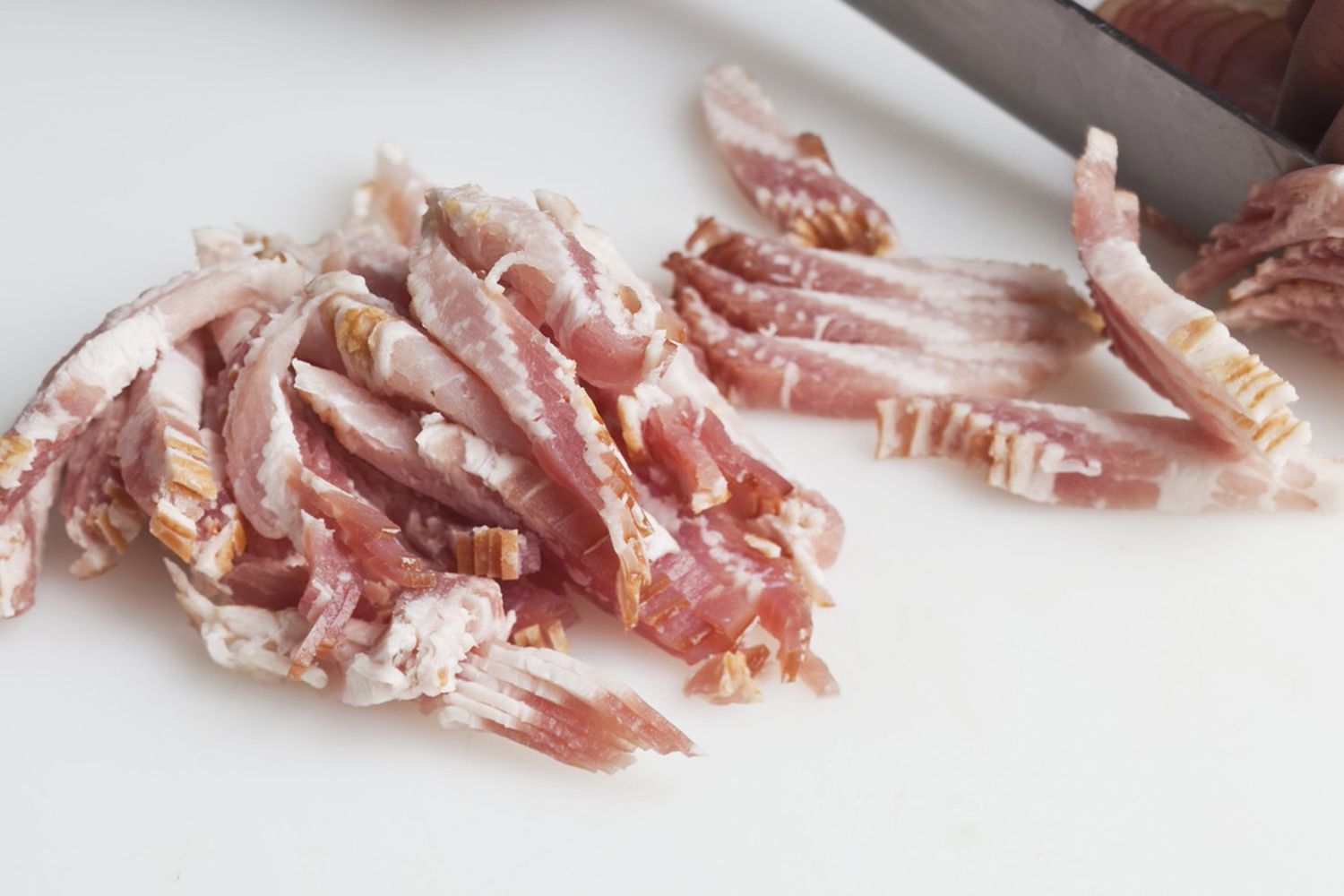 Step: 2/9
Peel the potatoes, wash and cut into 1.5cm cubes. Peel the onion, halve and cut into thin strips. Wash the leek and cut lengthwise into very fine strips.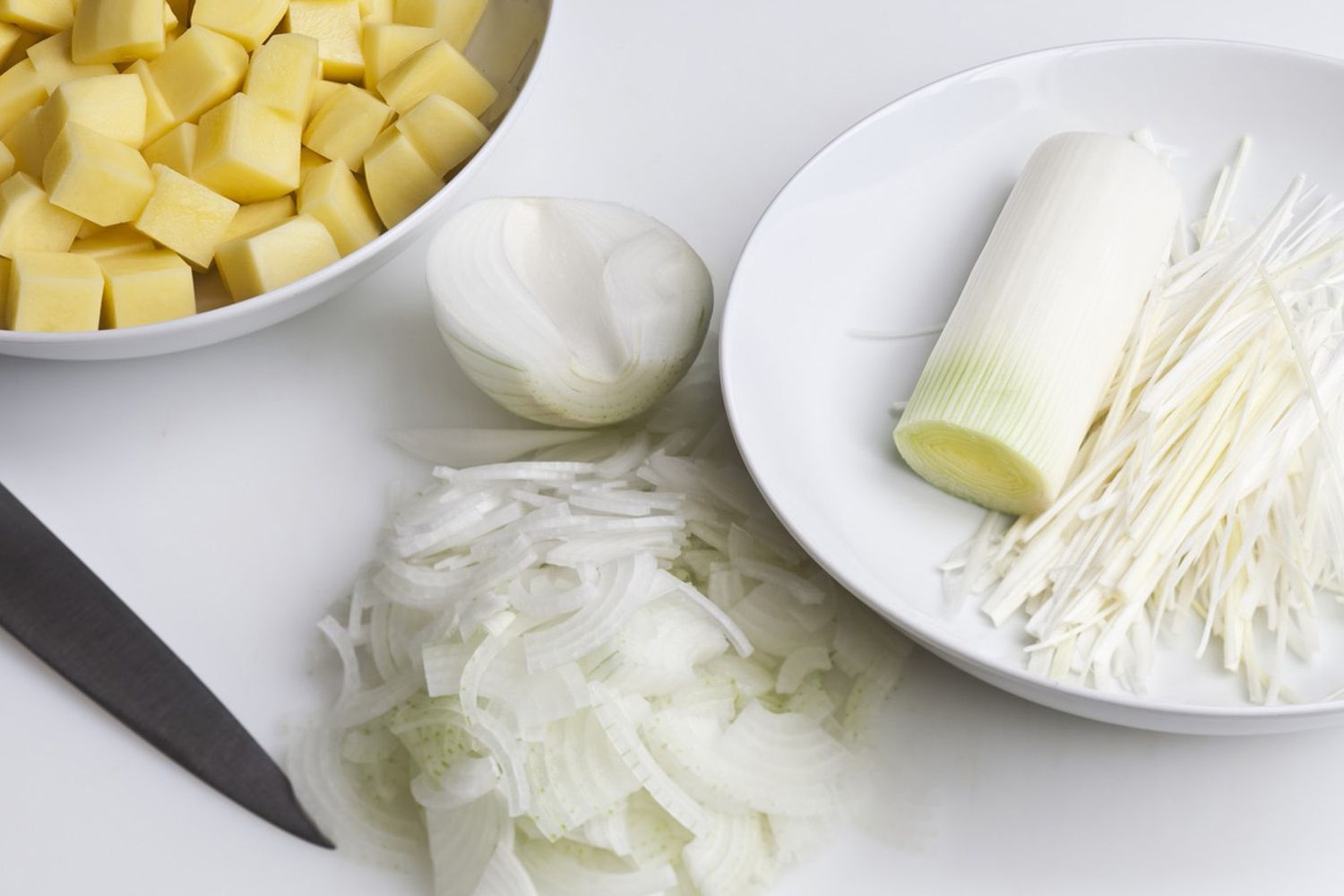 Step: 3/9
Cook the bacon, onion and leek strips in butter.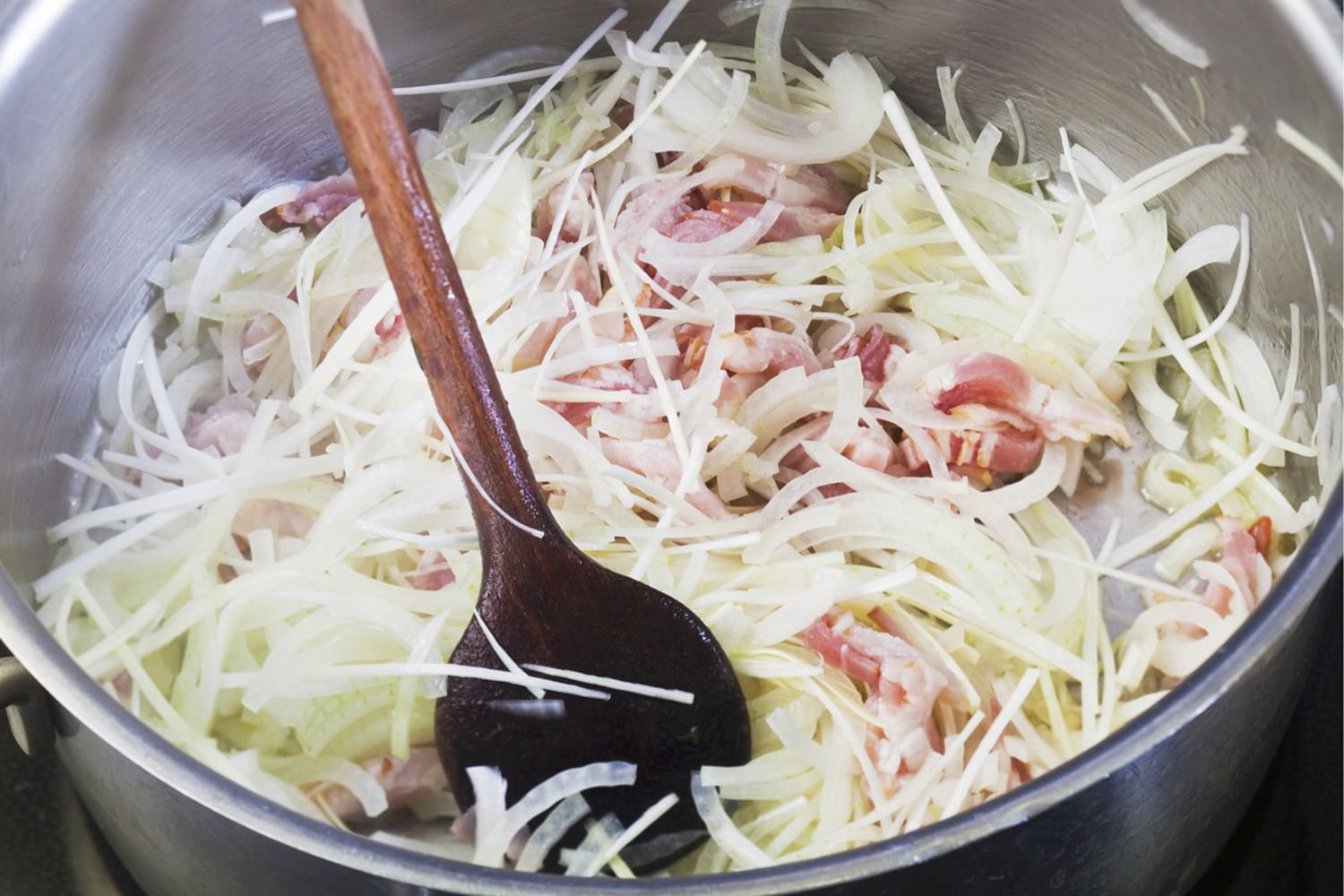 Step: 4/9
Clean the mushrooms, halve or quarter depending on size and fry briefly. Dust everything with paprika.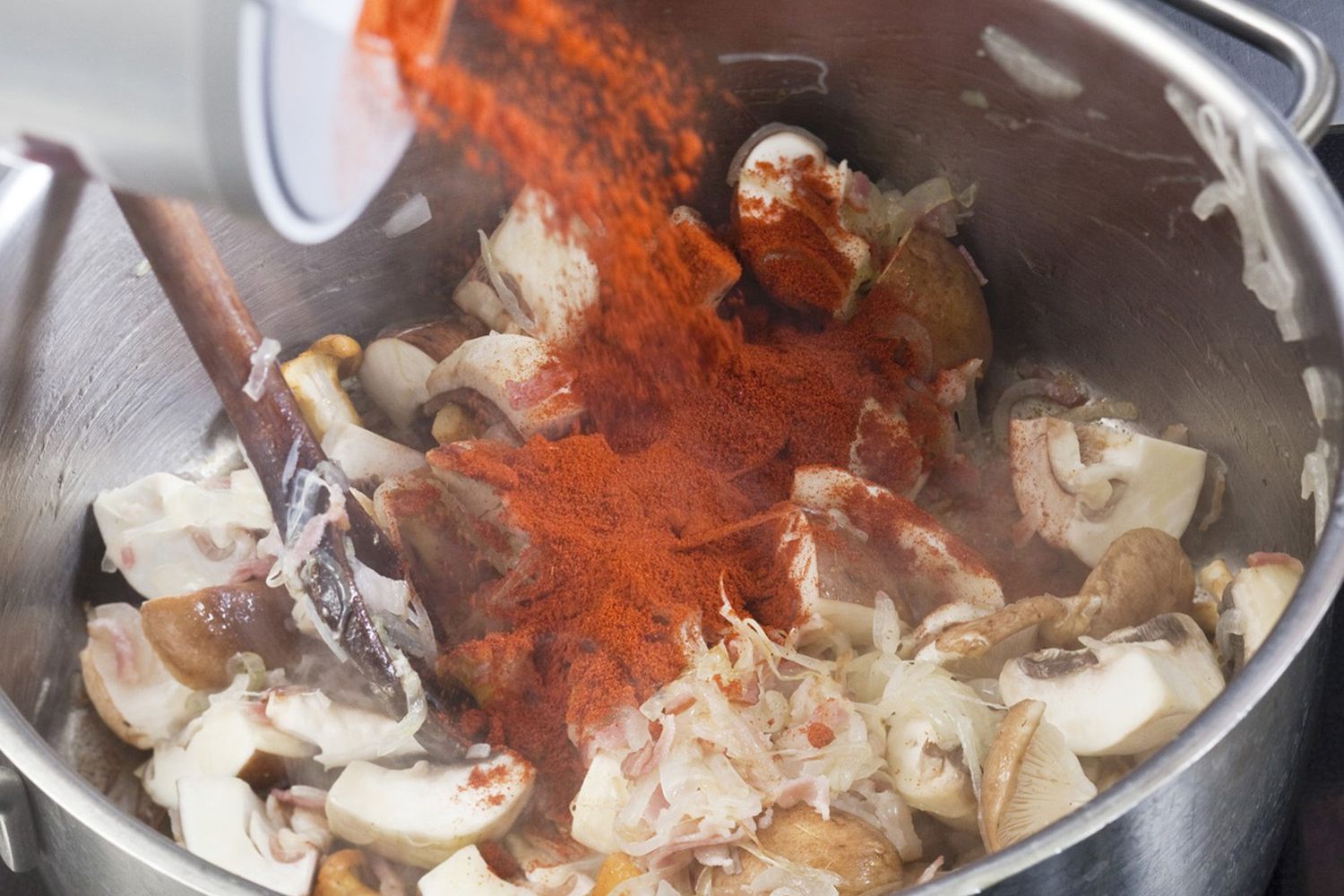 Step: 5/9
Season with salt and pepper and cook for another 3 minutes, stirring. Add the wine and stock and bring to the boil.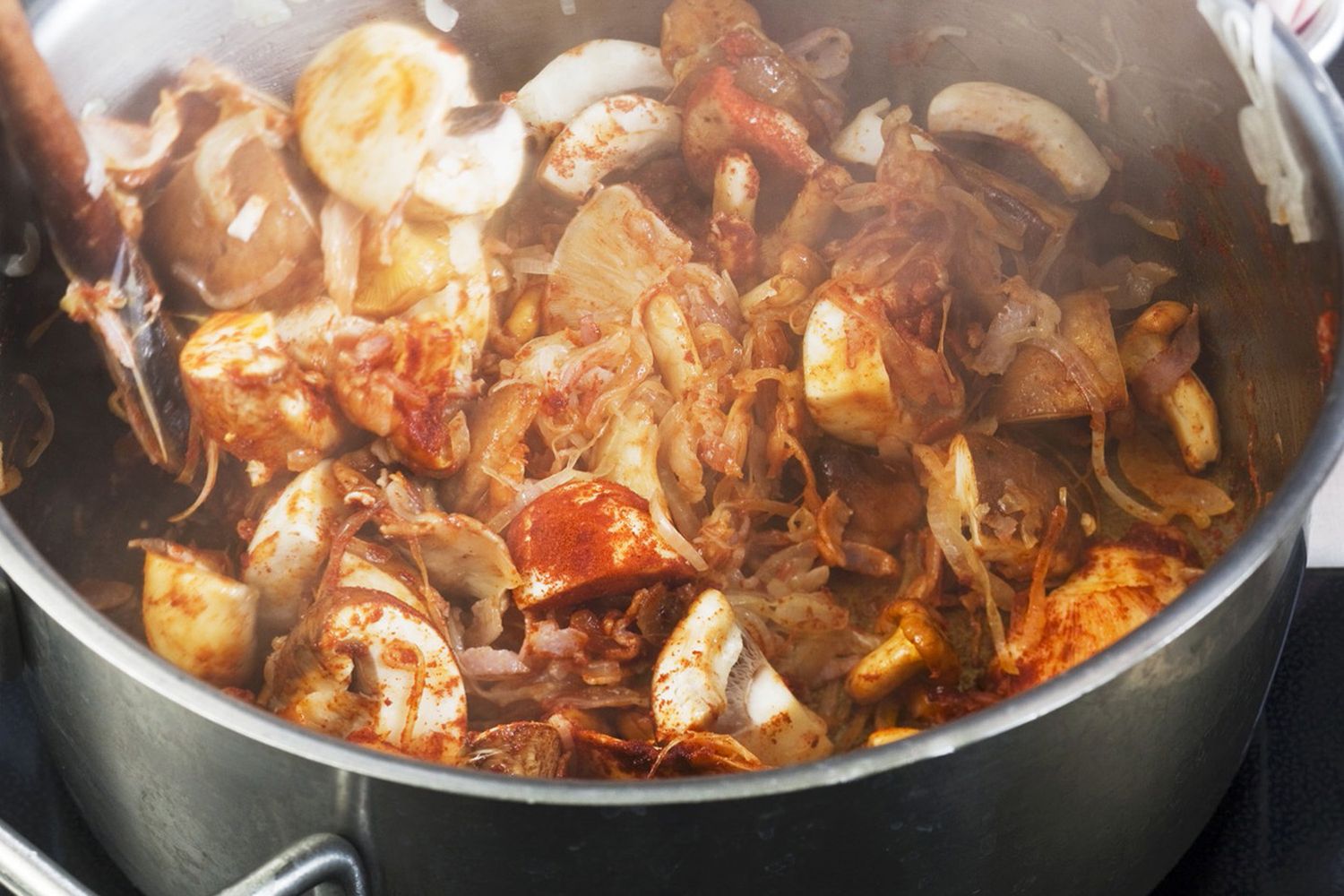 Step: 6/9
Add the potatoes and cook for 15 minutes.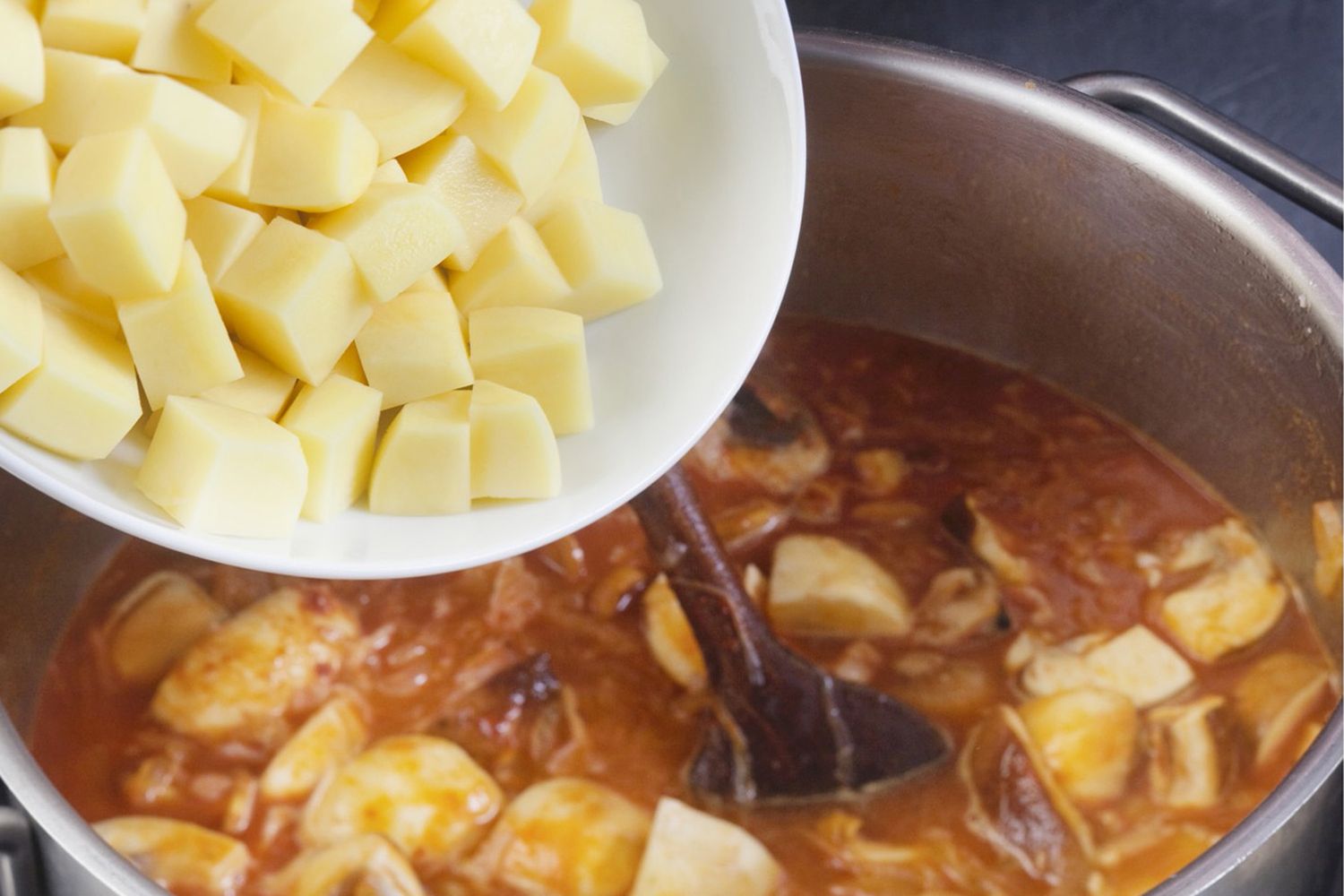 Step: 7/9
Meanwhile, peel and finely chop the garlic with the lemon zest. Add to the butter with the cumin and flour. Mix well. Mix the cumin butter into the goulash and cook everything for 5 minutes until creamy.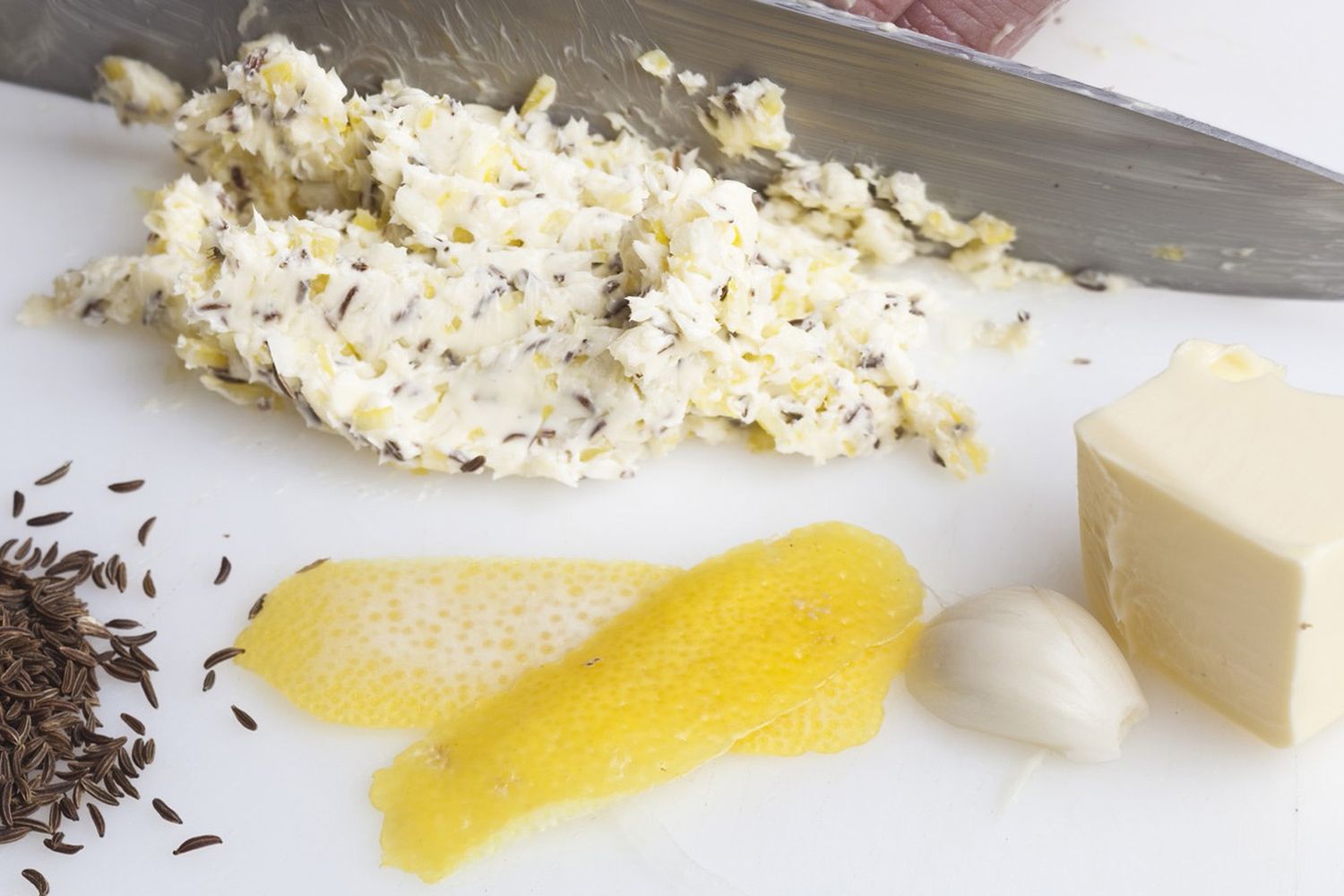 Step: 8/9
Season the potato goulash. Remove from heat, then add the sour cream and stir in.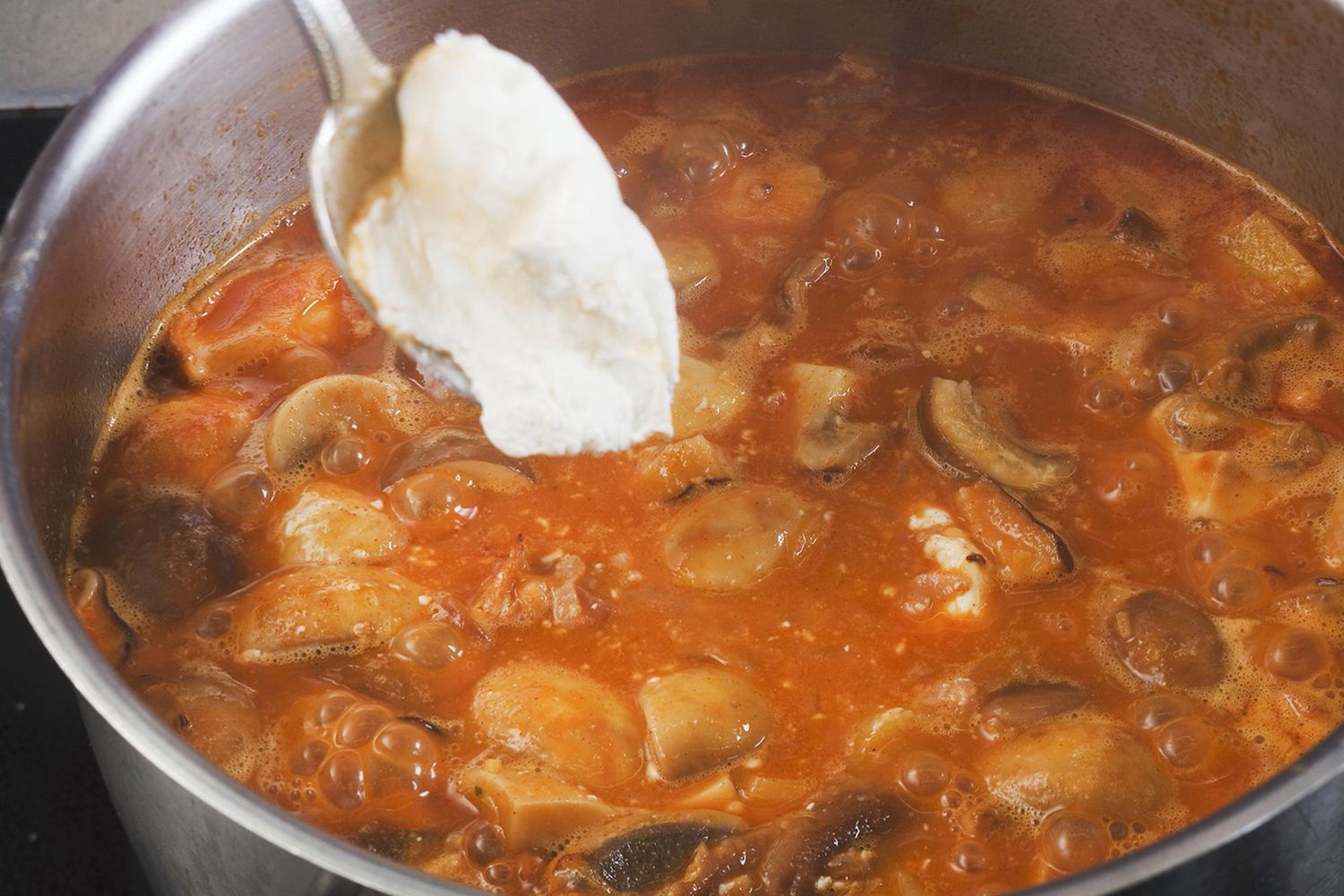 Step: 9/9
Serve on plates with a little crème fraîche and a sprinkling of parsley.