Step: 1/9
Preheat the oven at 180°C.
Step: 2/9
In a blender or kitchen robot, mix the sieved flour, the sugar, the syrup and the oil. Whisk by pouring the cold water a little at a time.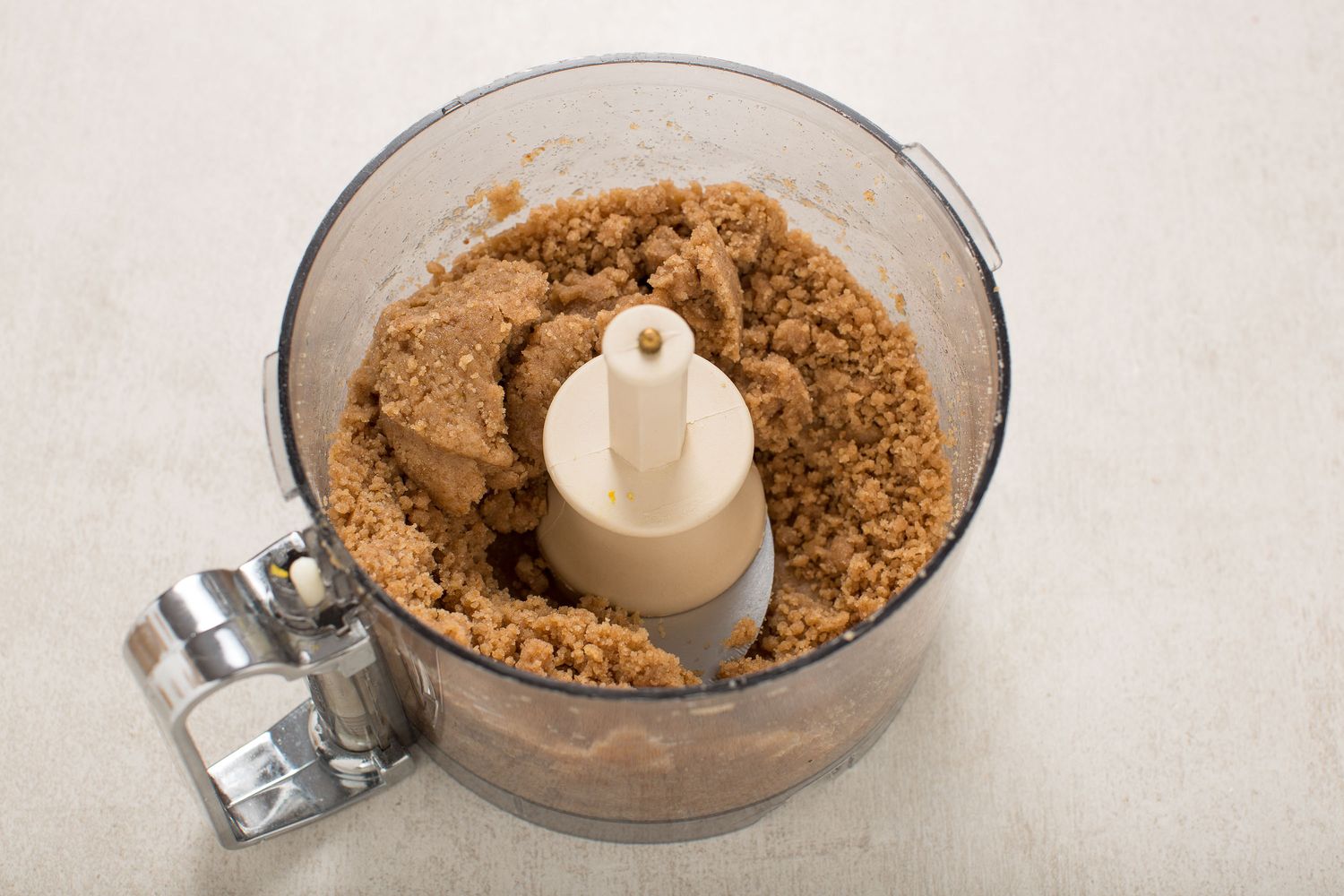 Step: 3/9
Form a ball, cover with transparent film and let it rest for 15 minutes in the fridge. (recommended)
Step: 4/9
In the meantime, cut the apricots and the peaches into wedges, place them in a bowl, and add the syrup. Mix gently with a wooden ladle, and put temporarily aside.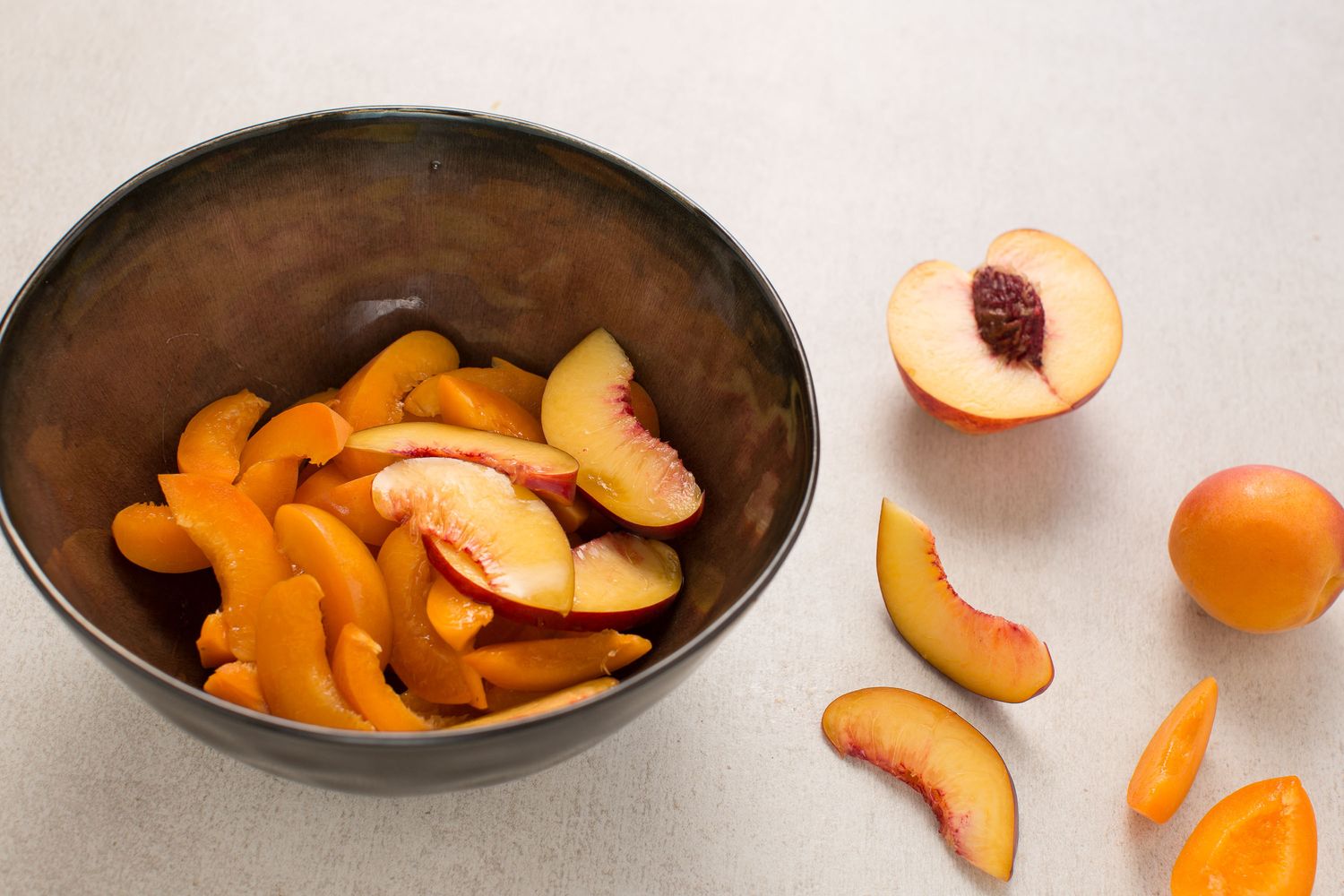 Step: 5/9
Roll out the dough between two sheets of baking paper, and spread the almond flour over the dough, leaving an edge of approx. 3 cm free.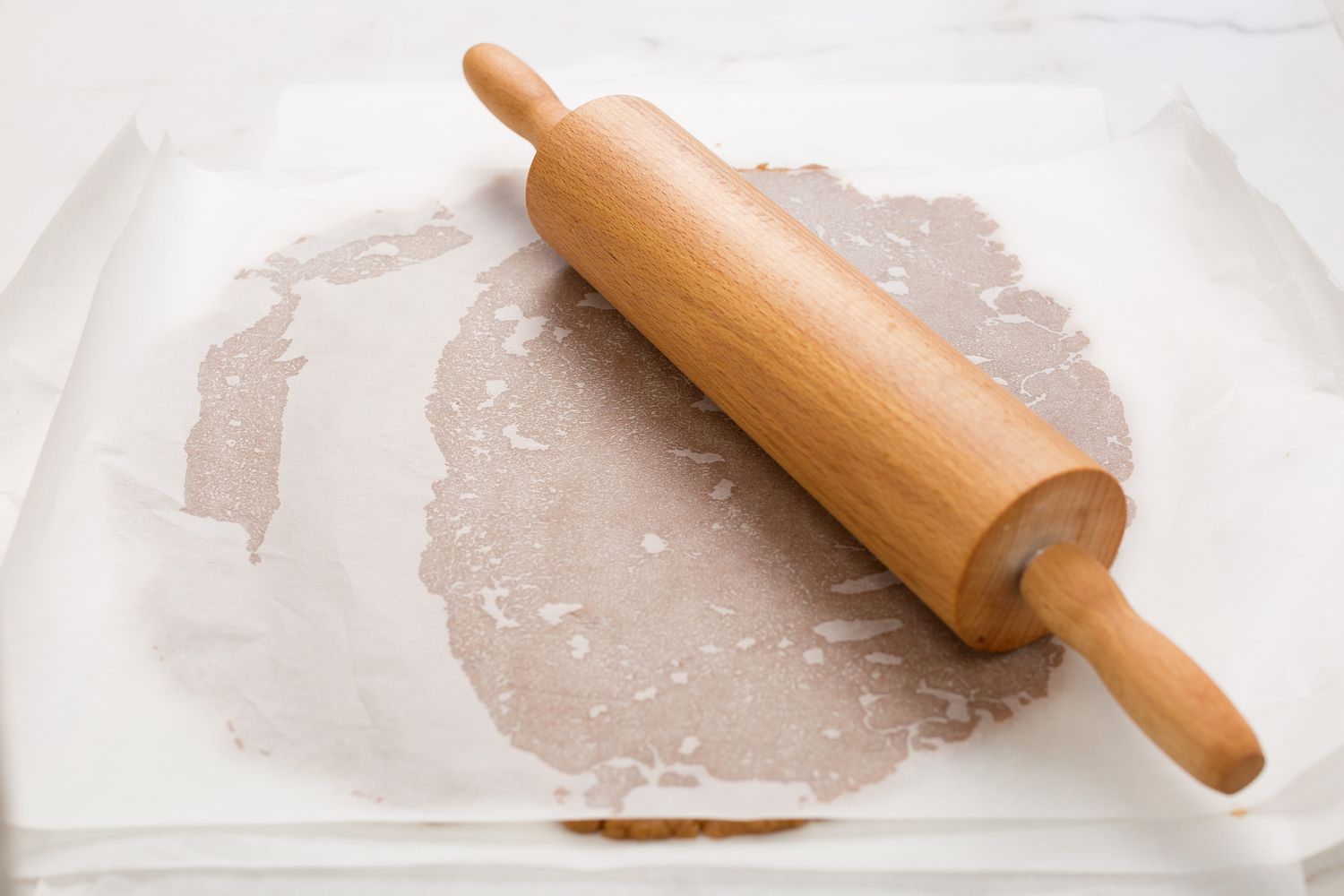 Step: 6/9
Place the apricot and peach slices on the almond flour in a round shape, as shown in the picture.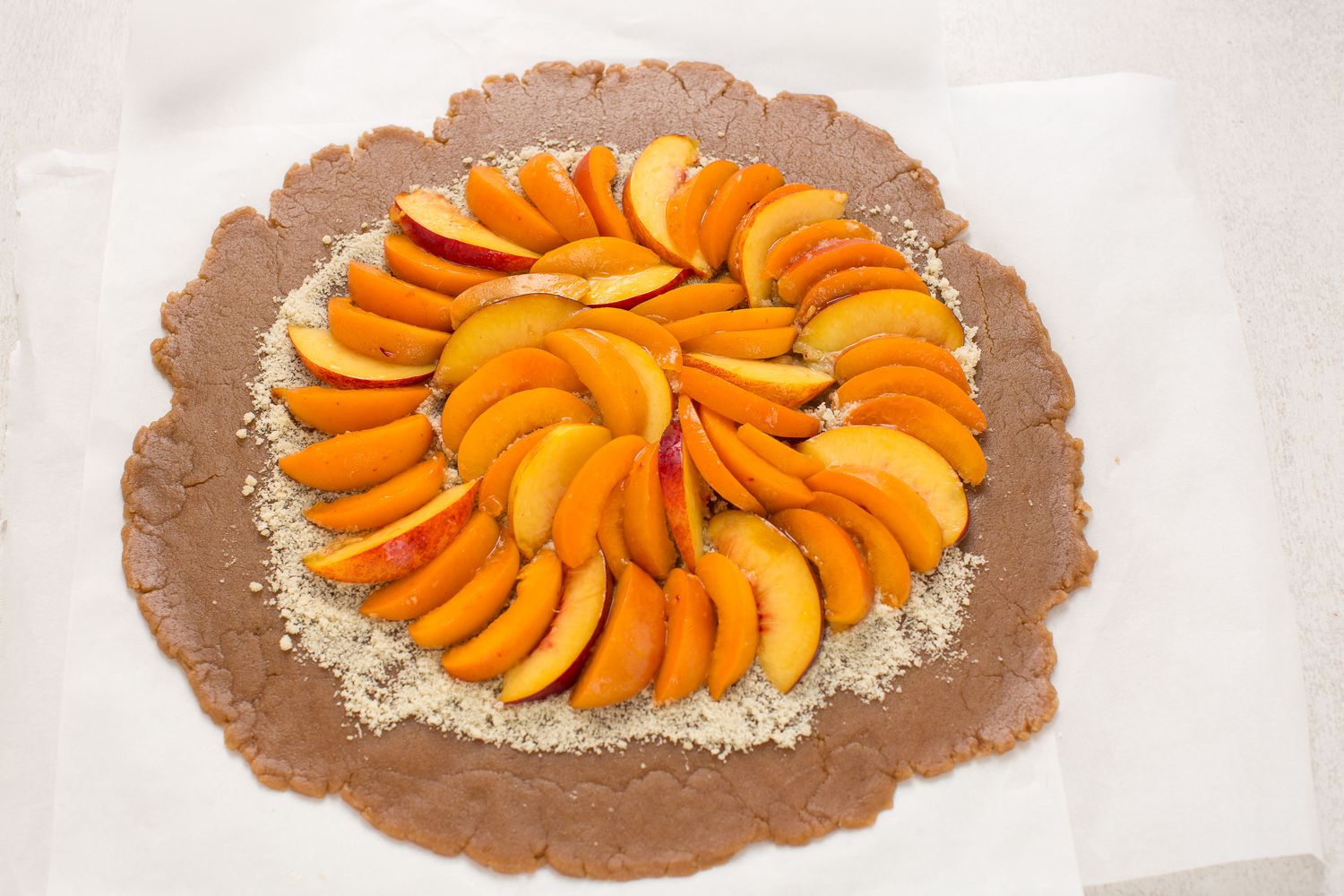 Step: 7/9
Fold in the edges of the tart, and brush with the mixture of syrup, oil and almond milk.
Step: 8/9
Cover with almond flakes, press them with your fingers into the dough, and brush with the remaining mixture.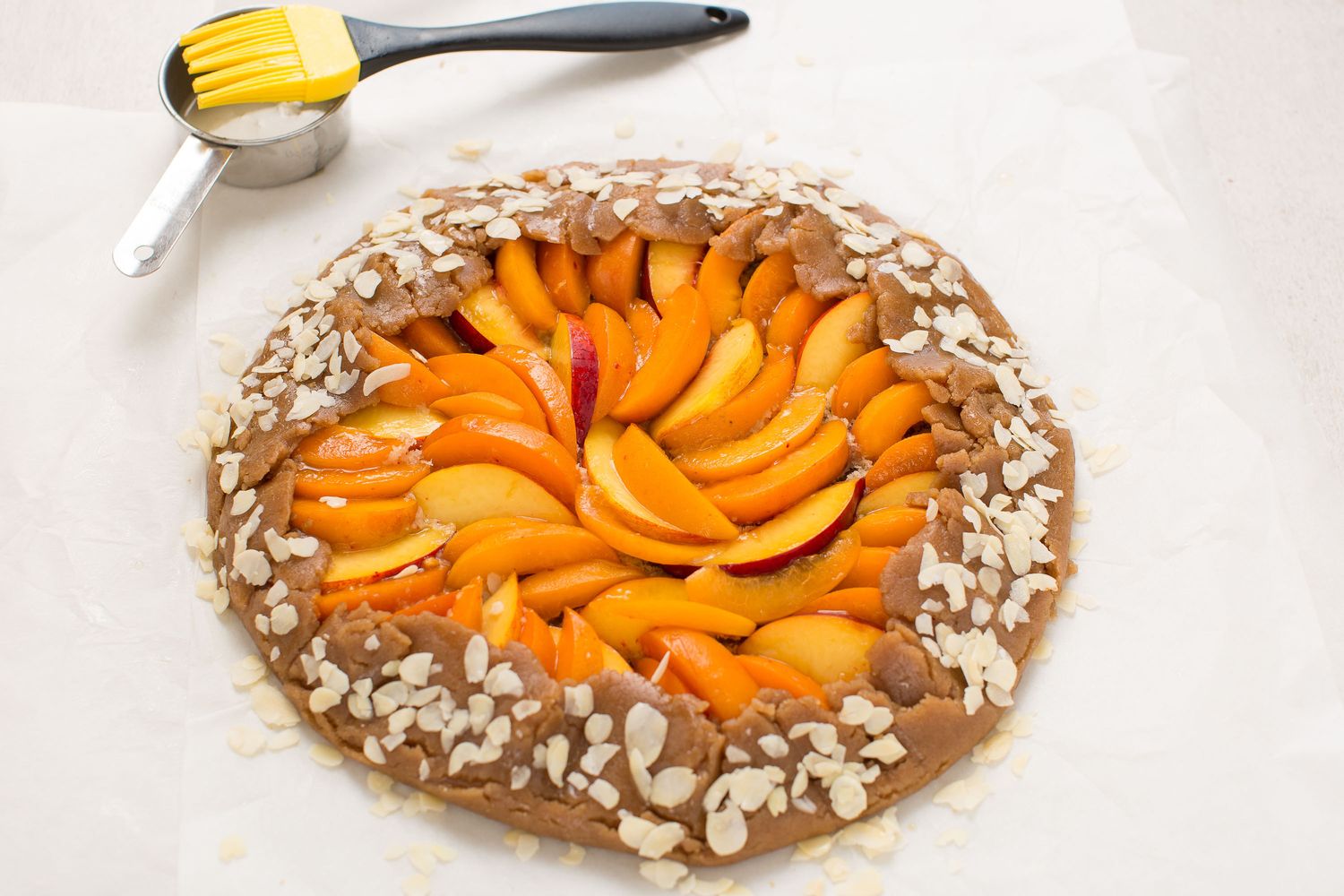 Step: 9/9
Bake for 55-60 minutes, until the dough will turn golden yellow. Remove from the oven and serve lukewarm or at room temperature.