Step: 1/10
Peel and chop the carrot and yam into batons of 4 cm length.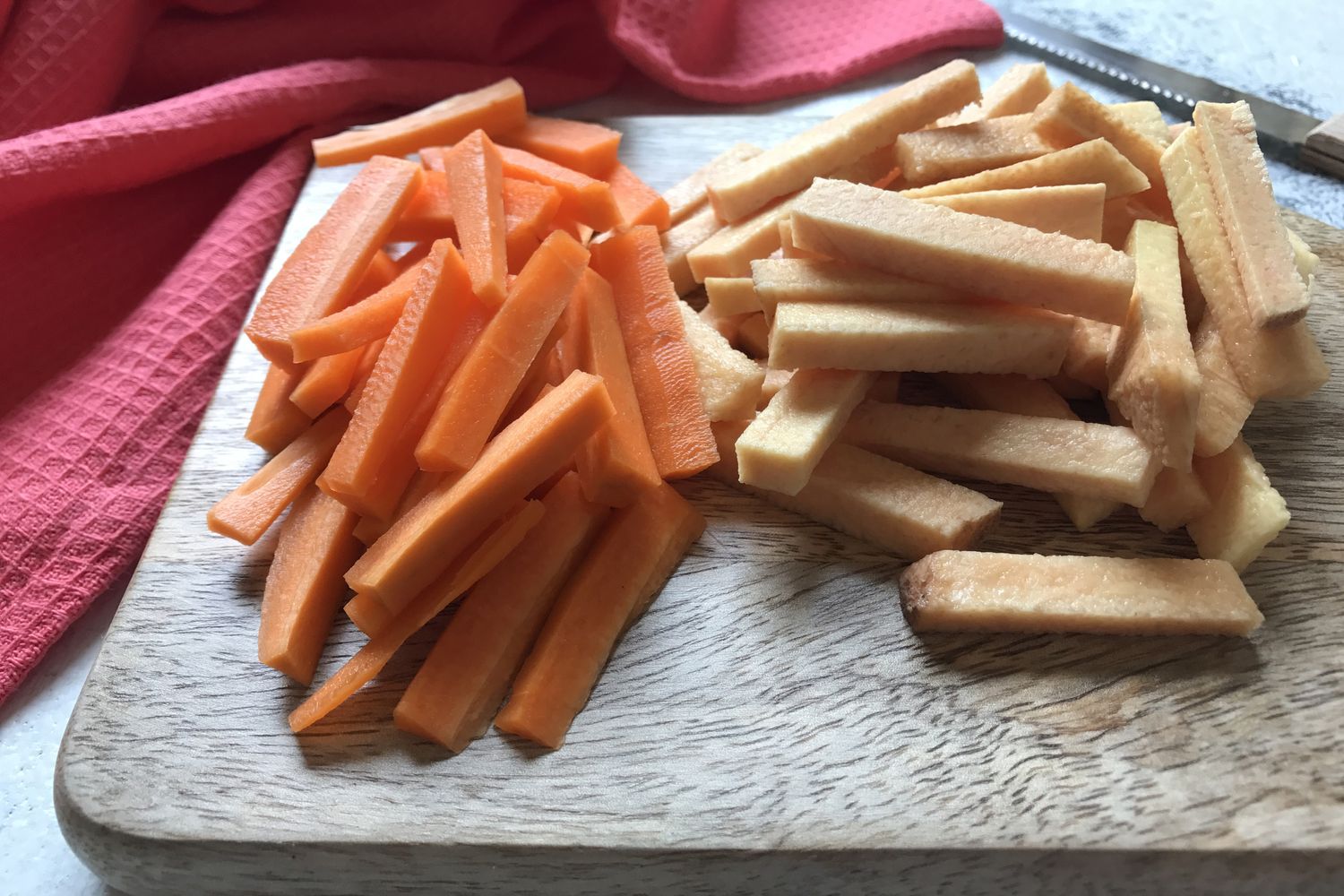 Step: 2/10
Peel and cut the potato into batons. String the beans and slice into halves.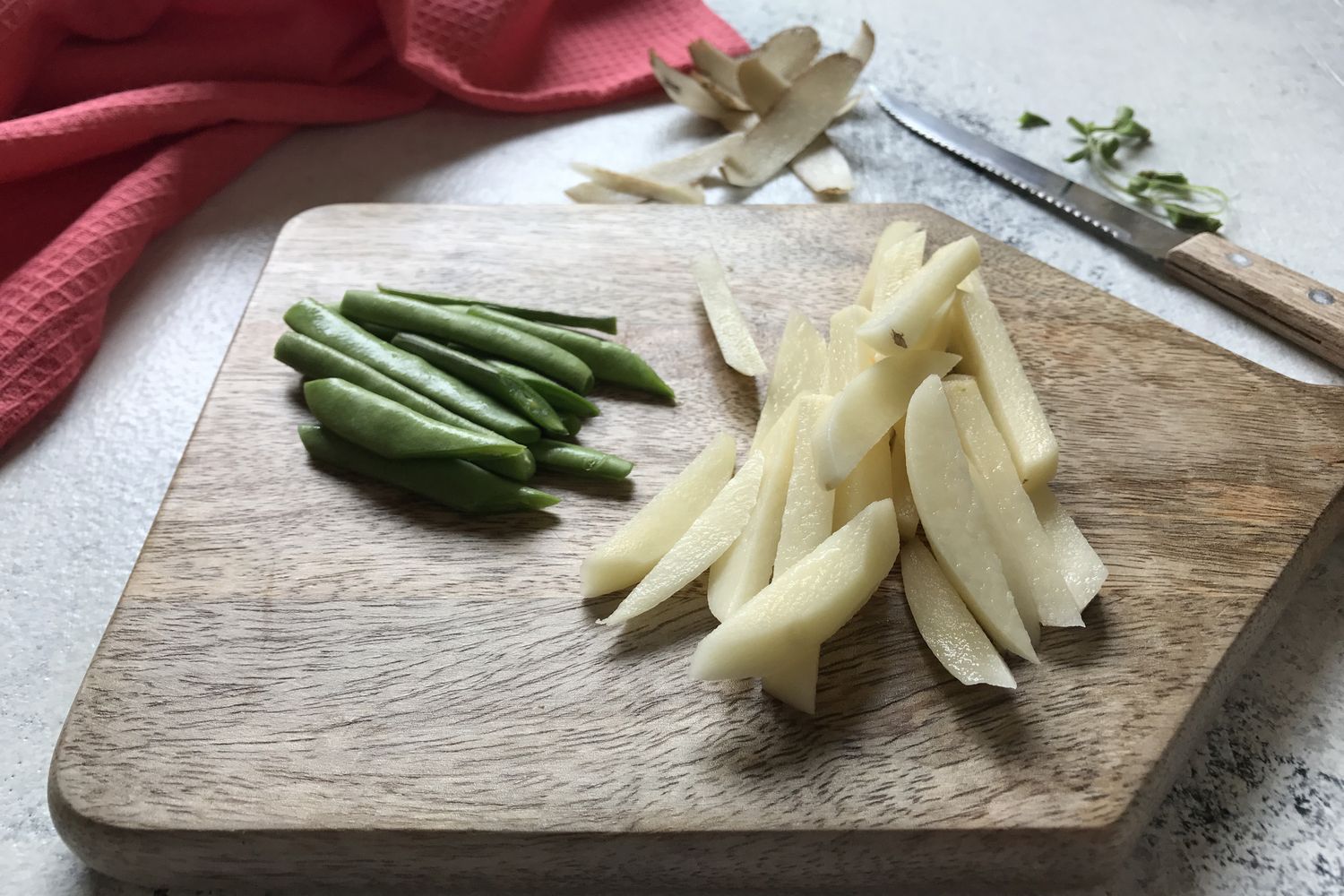 Step: 3/10
Peel, deseed and cut the winter squash (ash-gourd) into similar sized batons.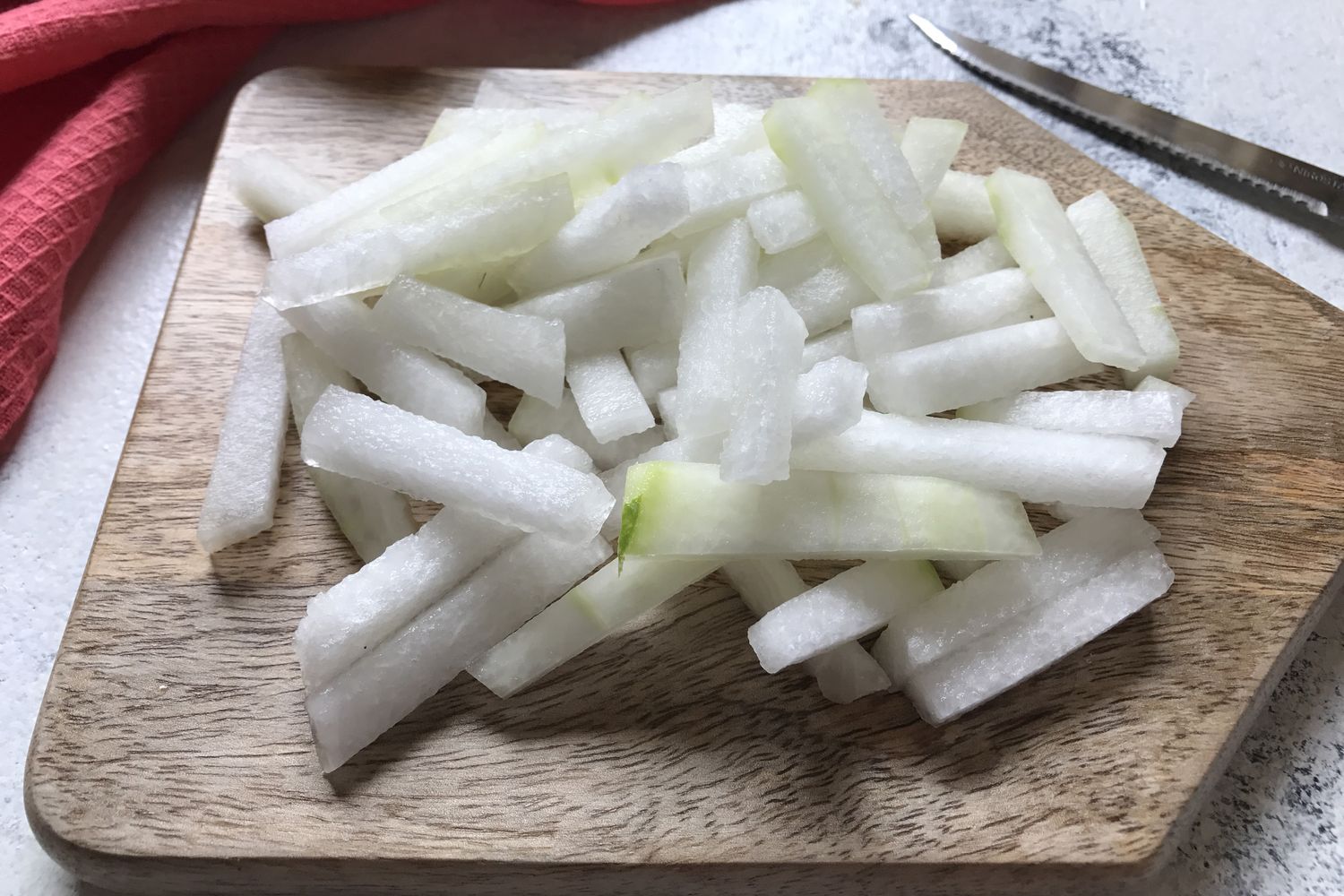 Step: 4/10
Fill 1/2 cup water in a medium sized saucepan. Add the carrot and yam. Once this comes to a simmer, cover and cook for 3 minutes.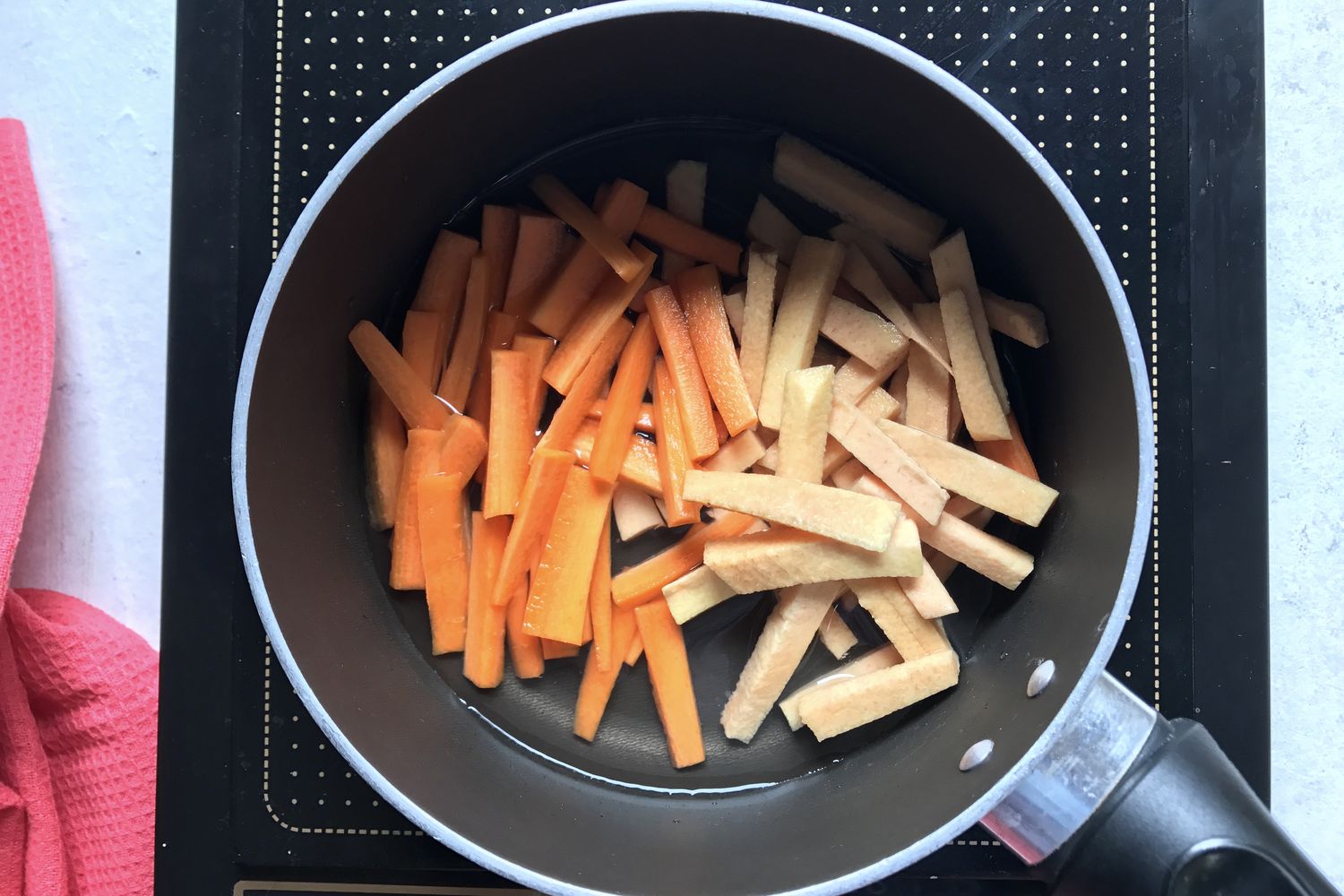 Step: 5/10
Then, add the other vegetables along with 1/4 cup water, half teaspoon of salt. Cover and cook for another 4-5 minutes, until all vegetables are cooked, but not falling apart.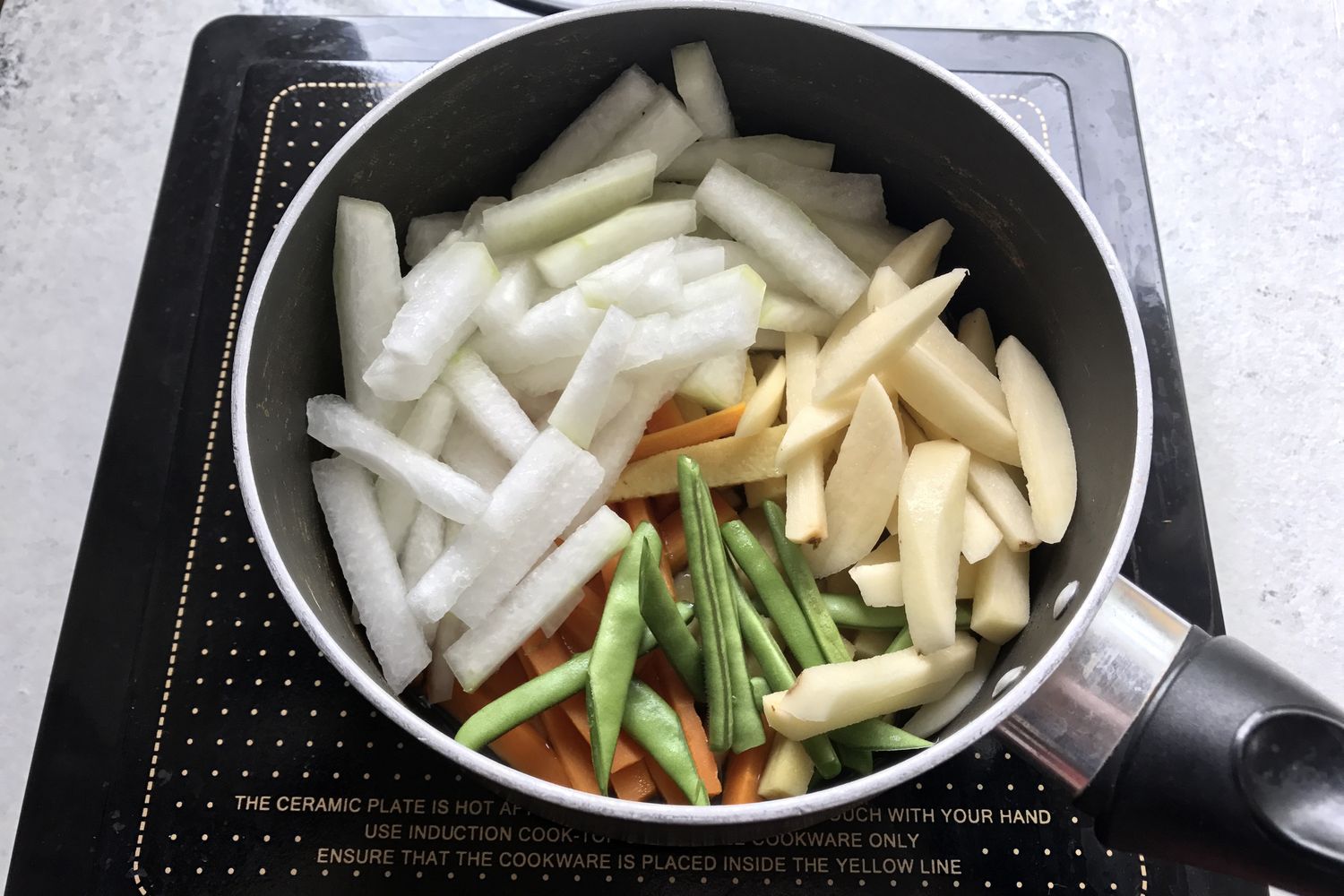 Step: 6/10
While the vegetables are cooking, prepare the spice paste using grated coconut, cumin seeds and green chillies.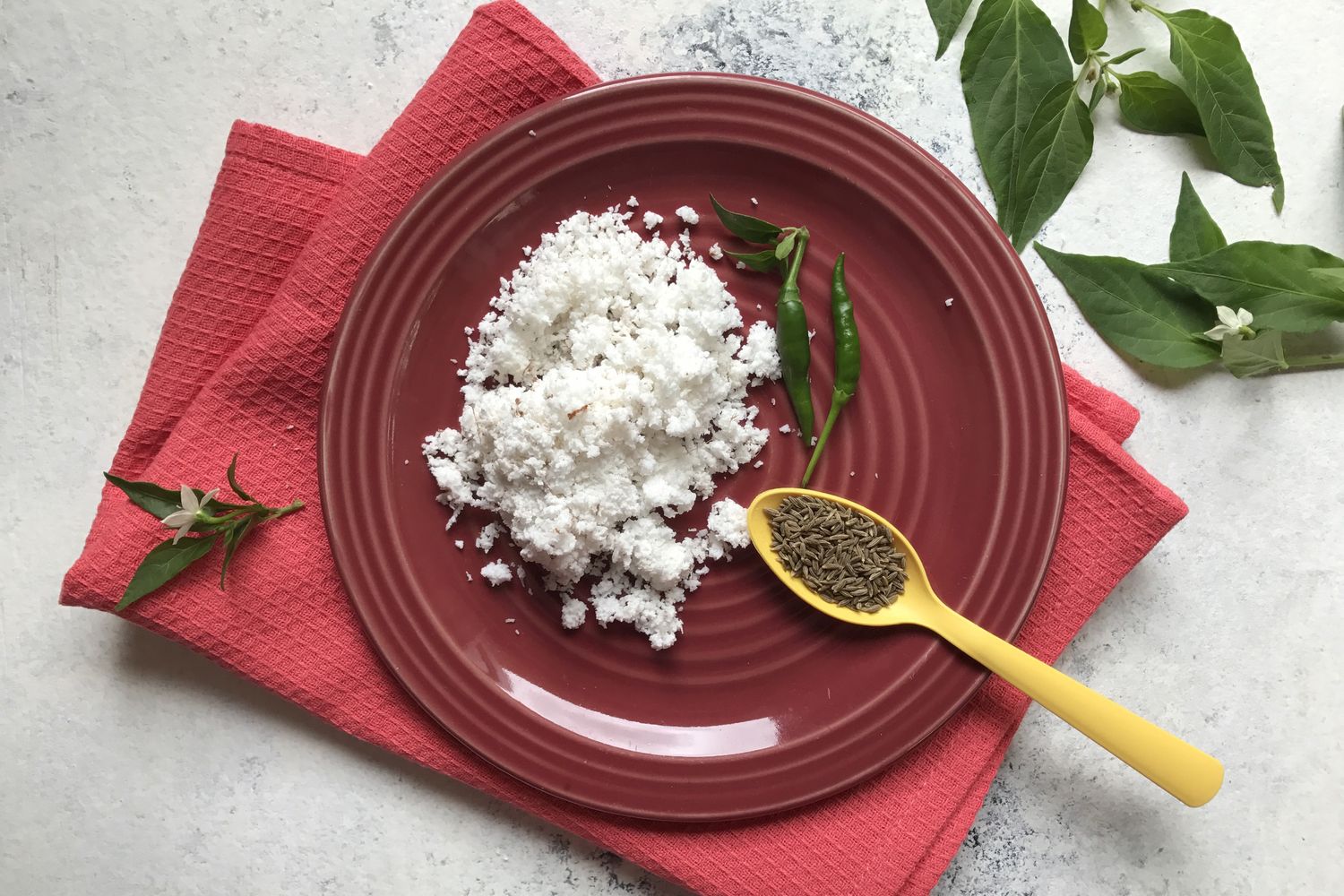 Step: 7/10
Take the ingredients in a small blender jar along with 2-3 tablespoons of water and blend to a smooth paste.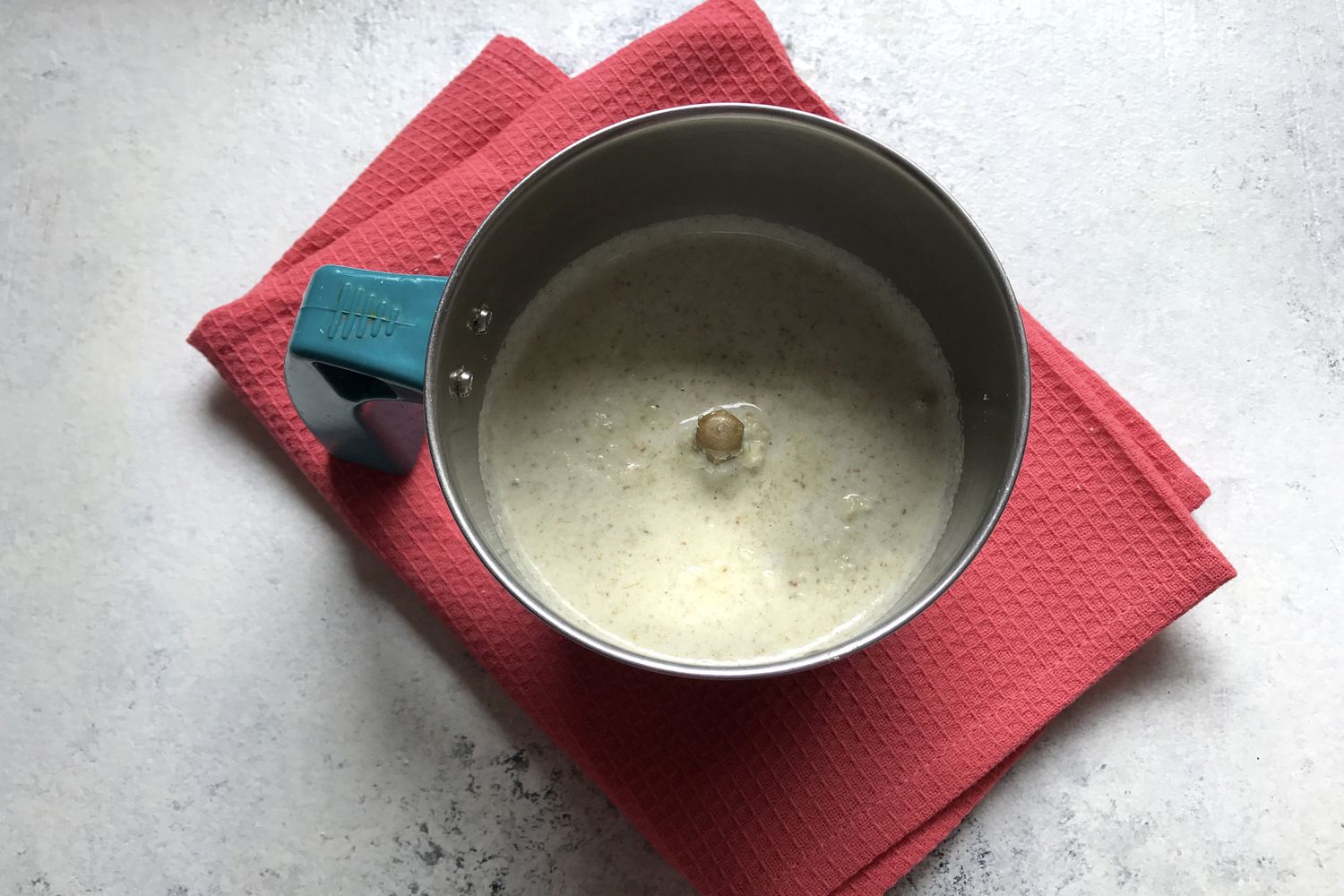 Step: 8/10
Add this paste to the cooked vegetables in the pan.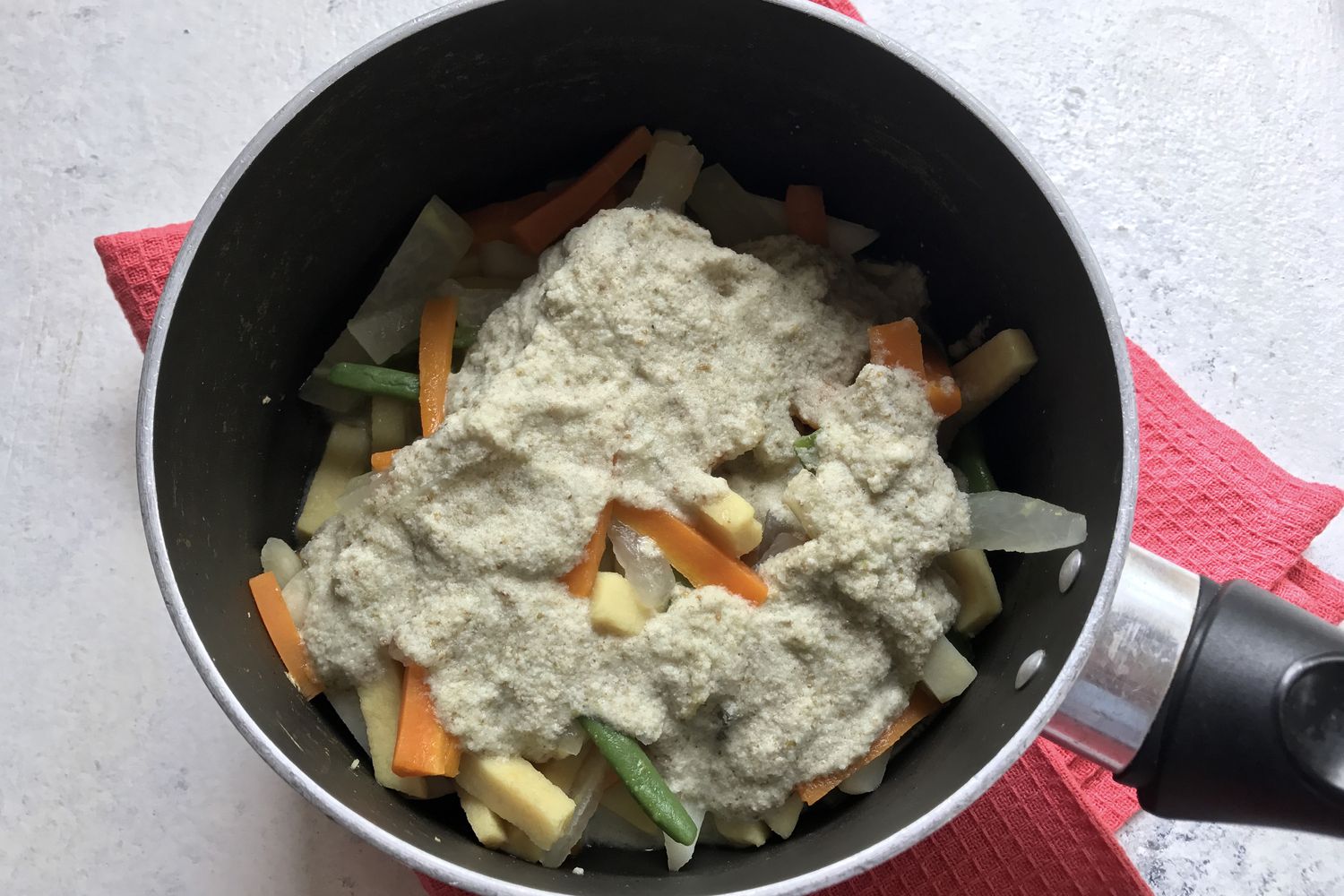 Step: 9/10
Mix gently and simmer for 2-3 minutes until the sauce is nearly dry, and clinging to the cooked vegetables.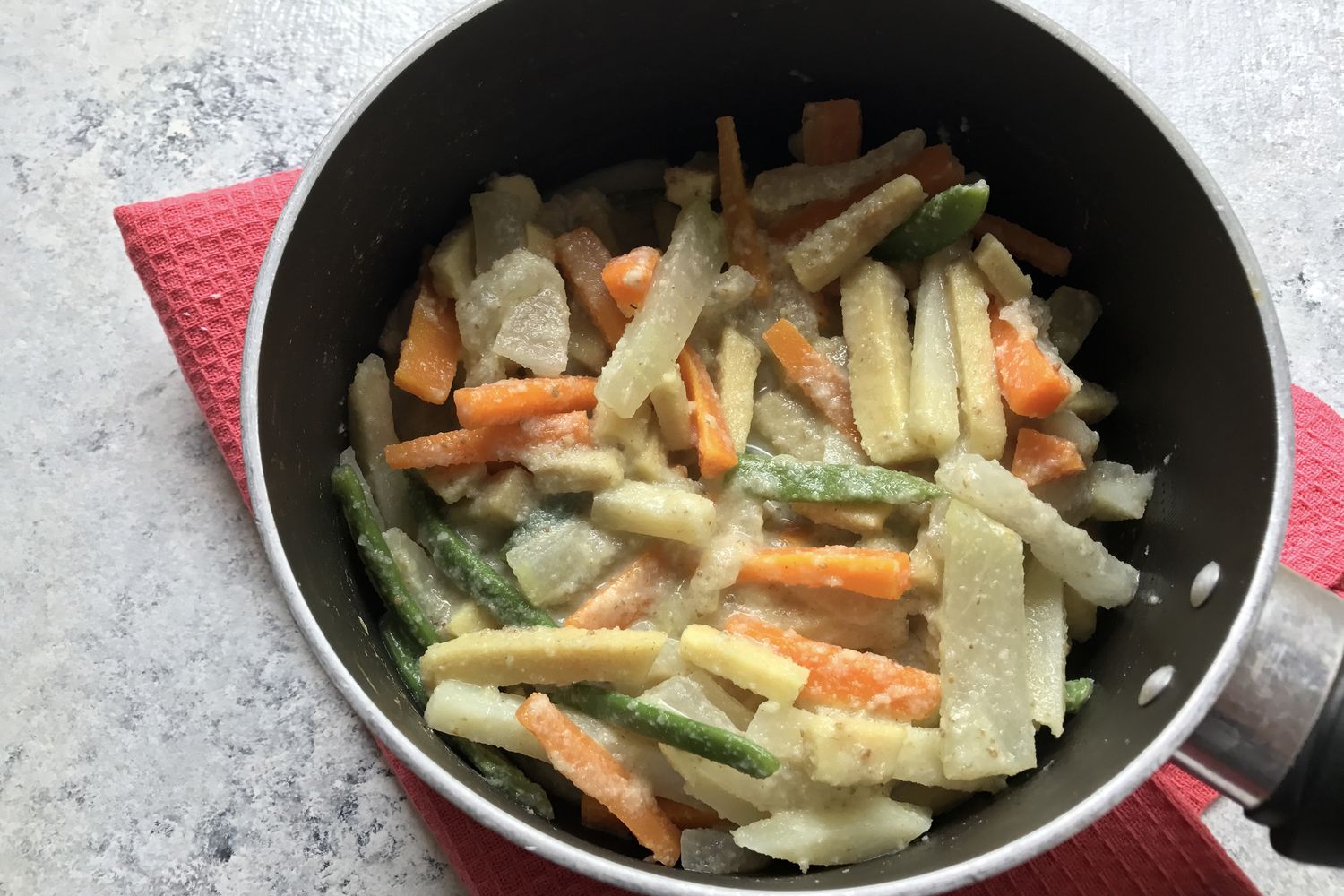 Step: 10/10
Remove into a bowl and serve hot with steamed rice.