Step: 1/12
Peel and finely dice the onion and ginger.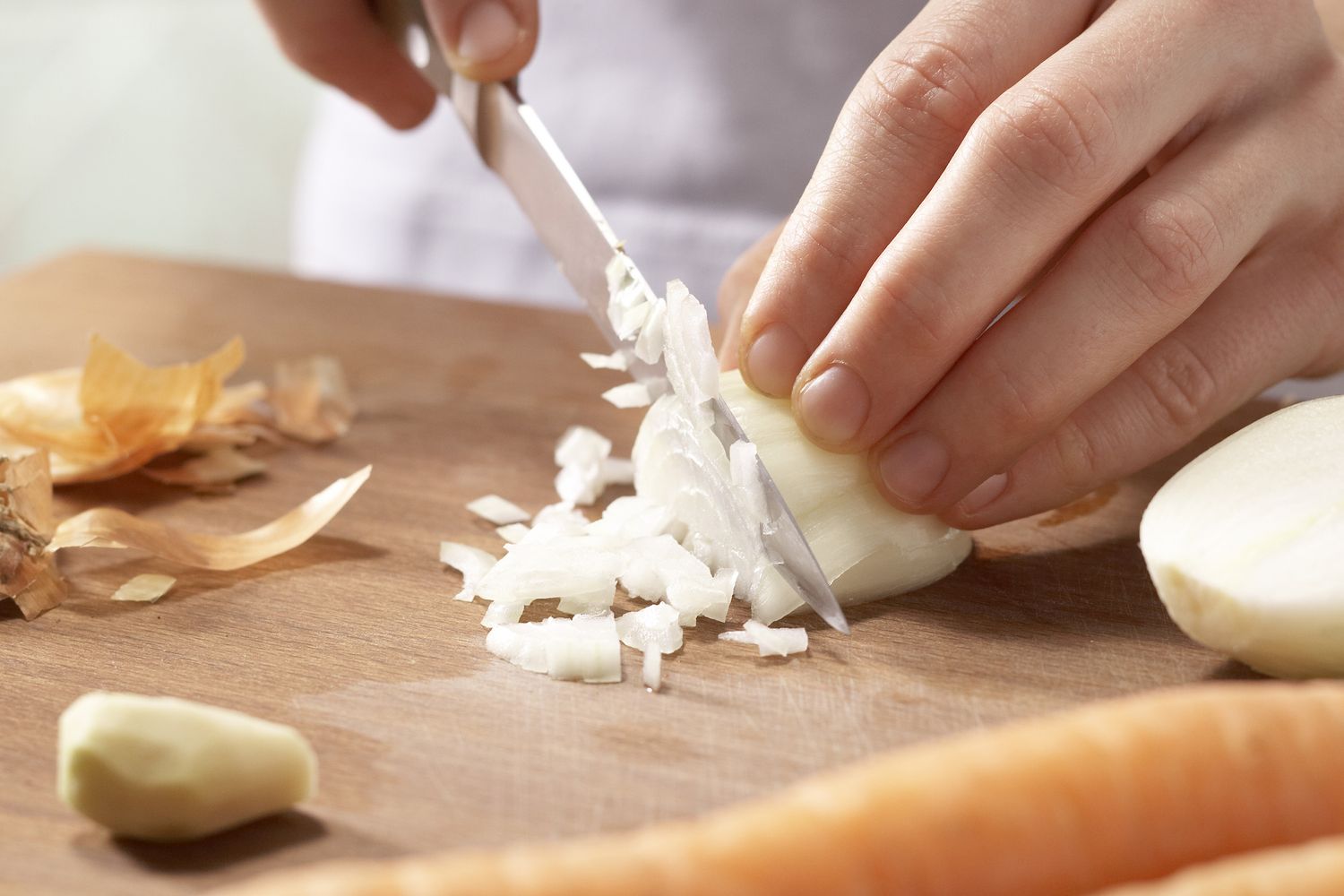 Step: 2/12
Peel the carrots and cut into 5mm thick slices. Wash the cauliflower and divide into florets.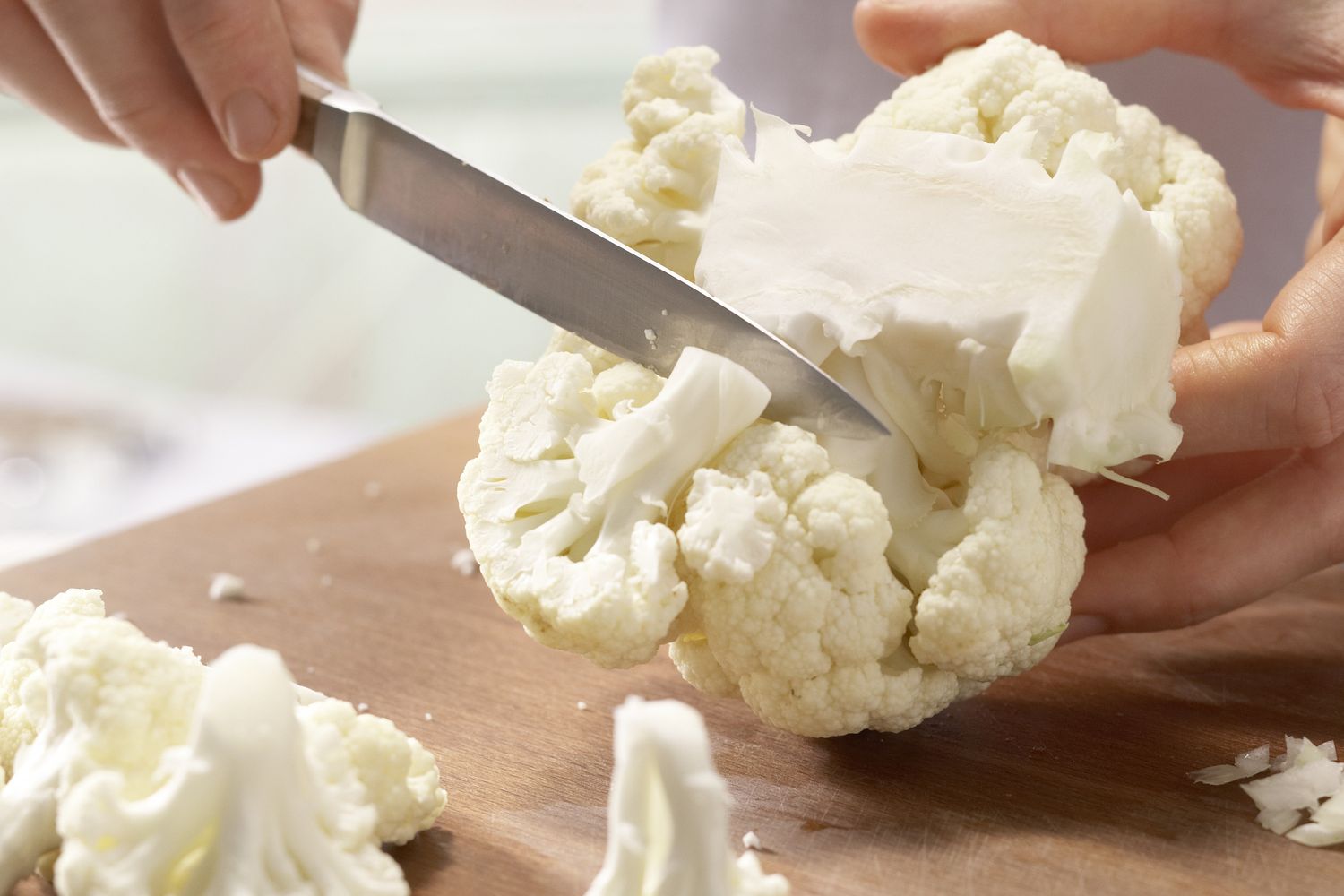 Step: 3/12
Wash the beans and halve diagonally.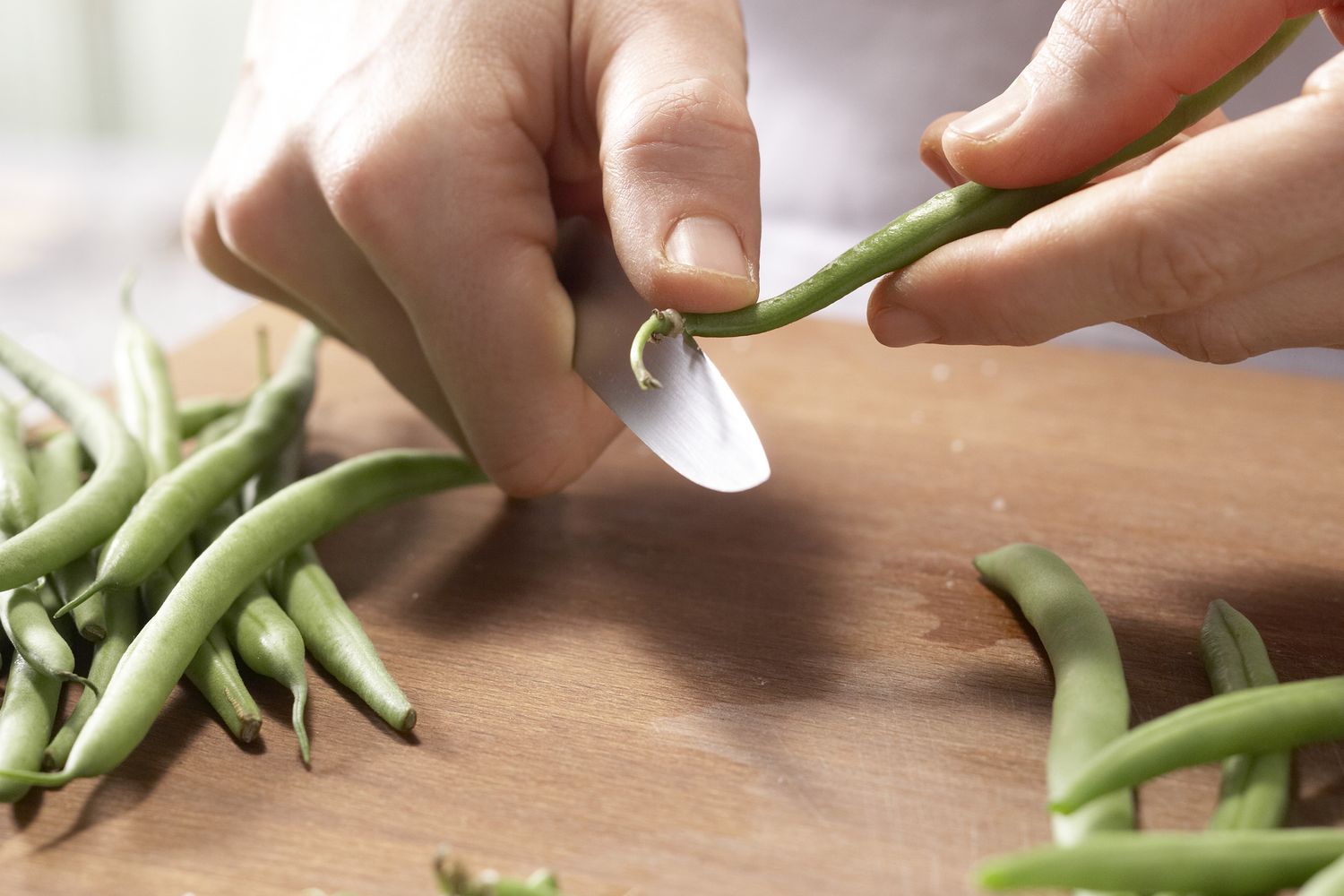 Step: 4/12
Wash, halve and deseed the chillies and cut into fine strips.
Step: 5/12
Rinse the lentils thoroughly under cold water and drain.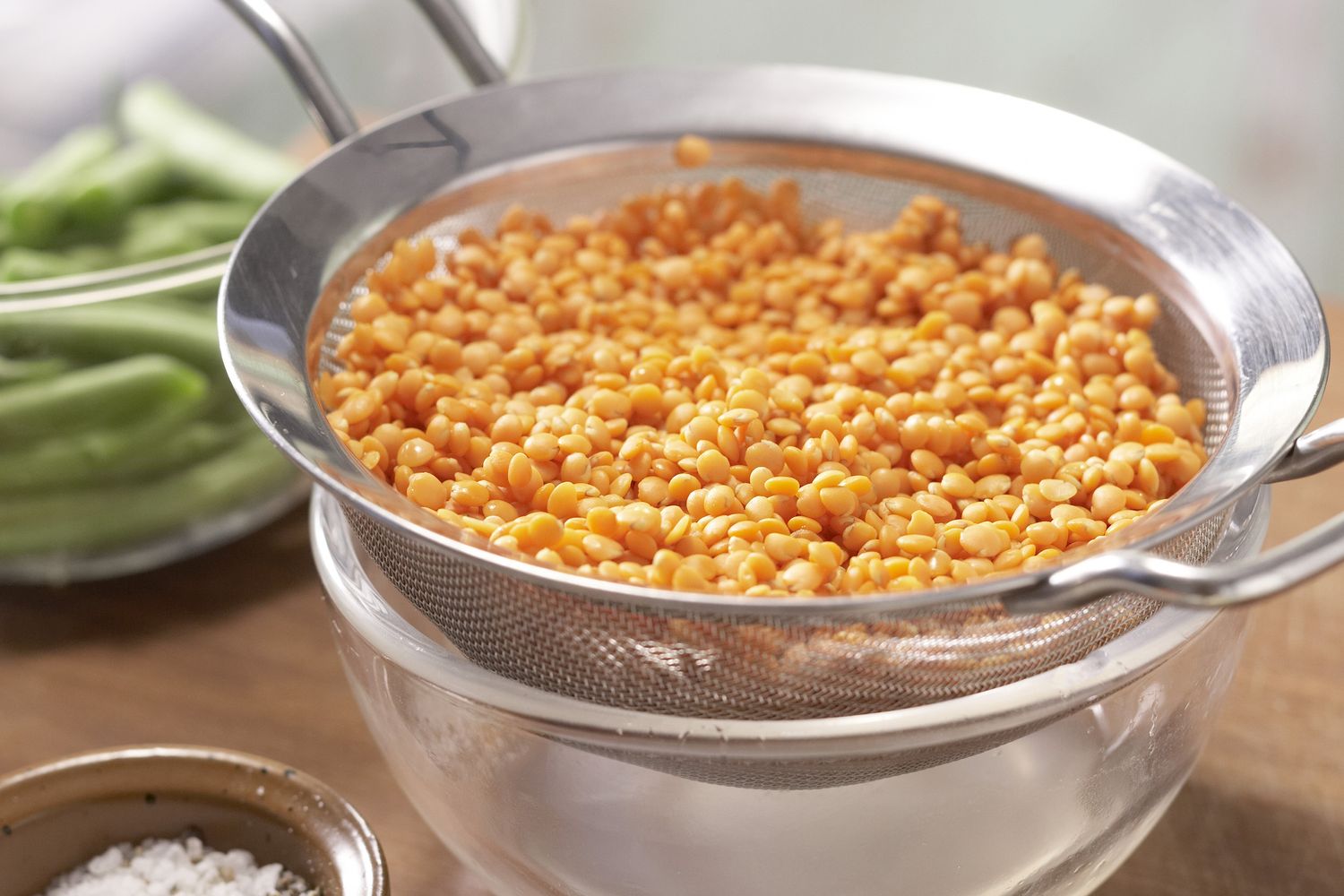 Step: 6/12
Peel the potatoes and cut into 5mm thick slices.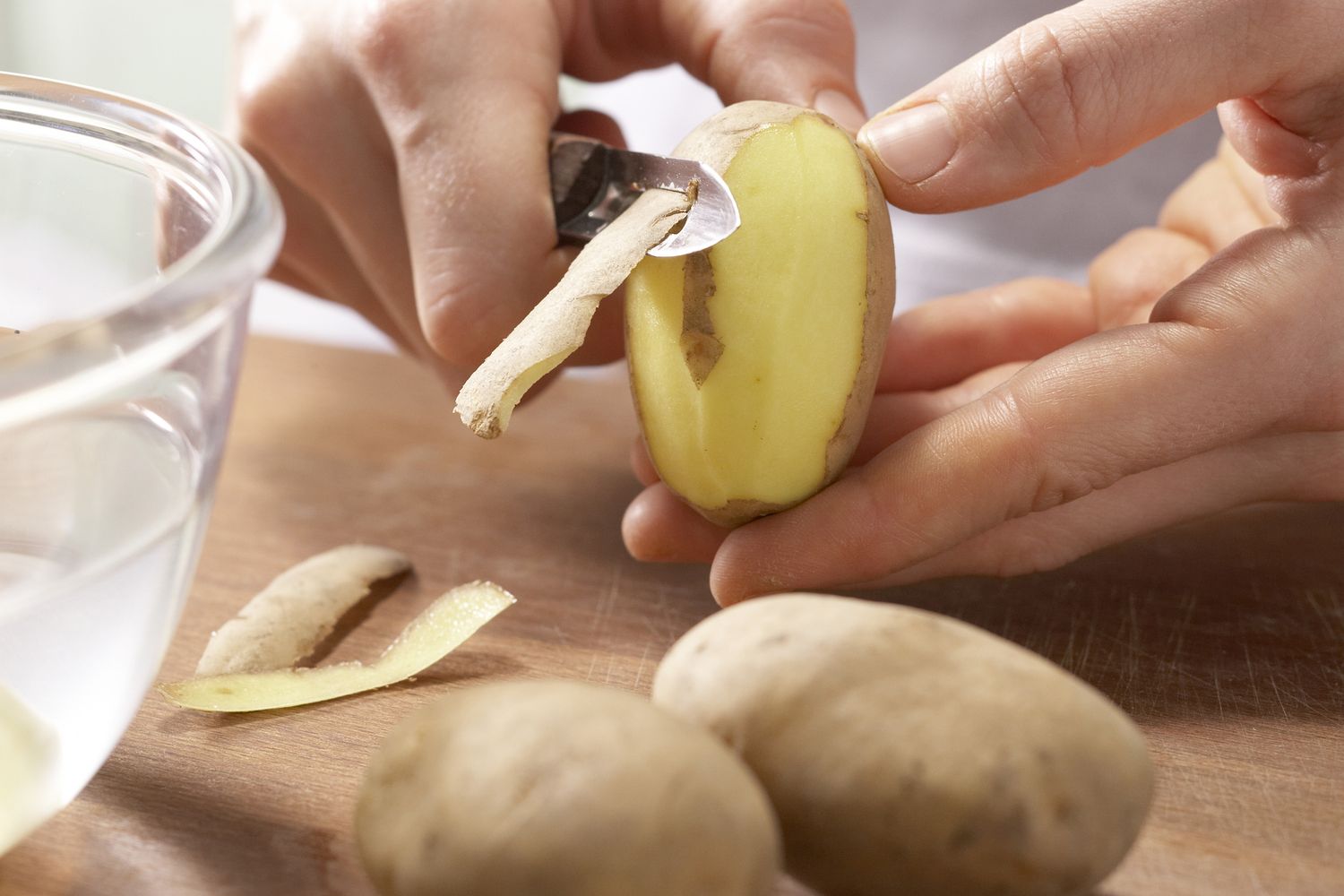 Step: 7/12
Heat the oil in a pan and cook the onions, ginger, chilli and lentils over a medium heat for 1-2 minutes. Add the carrots, potatoes, cauliflower and beans to the pan and saute for 3-4 minutes.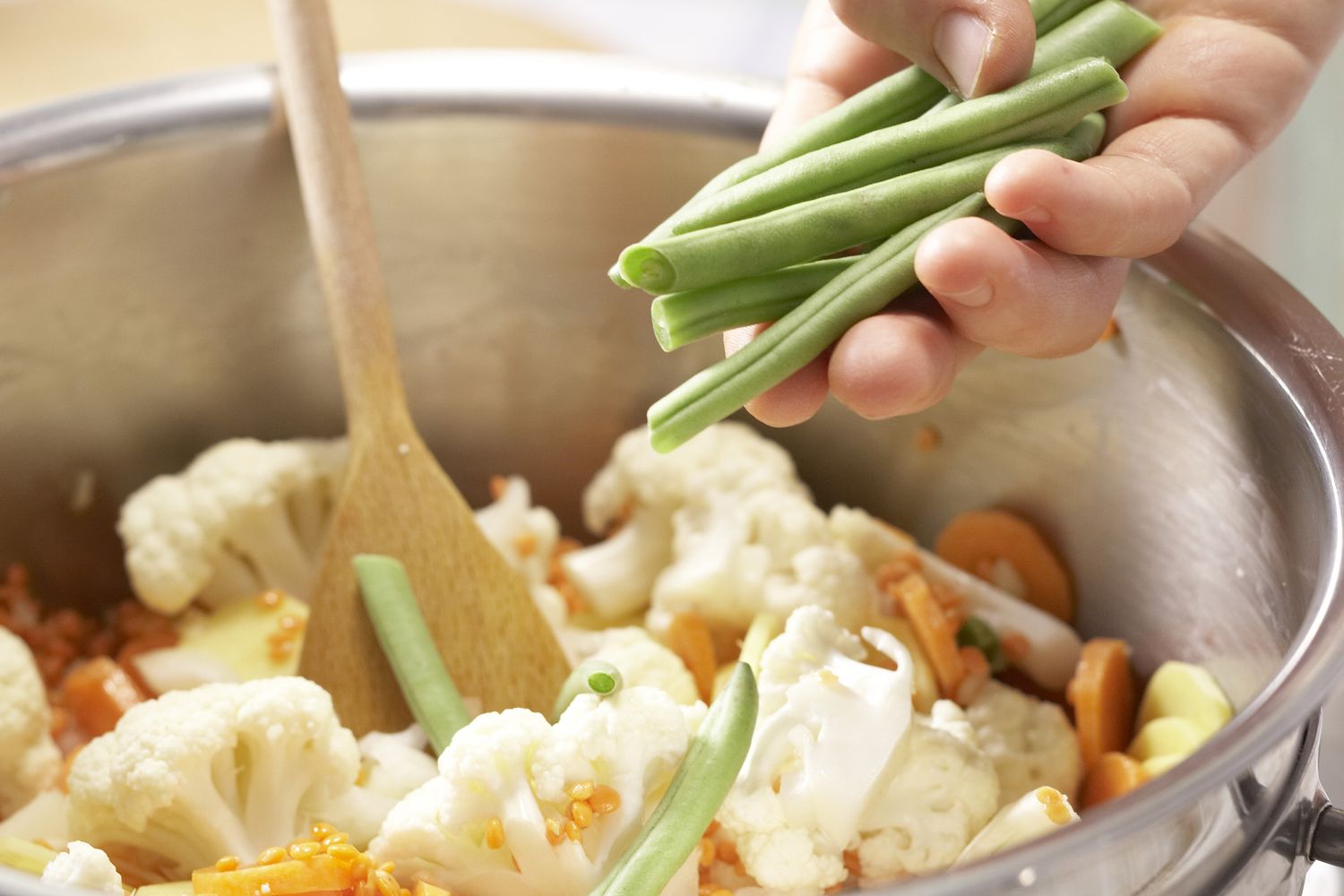 Step: 8/12
Add the curry powder, then pour in the vegetable stock and coconut milk. Bring to the boil, reduce the heat and simmer over a medium heat for about 15 minutes.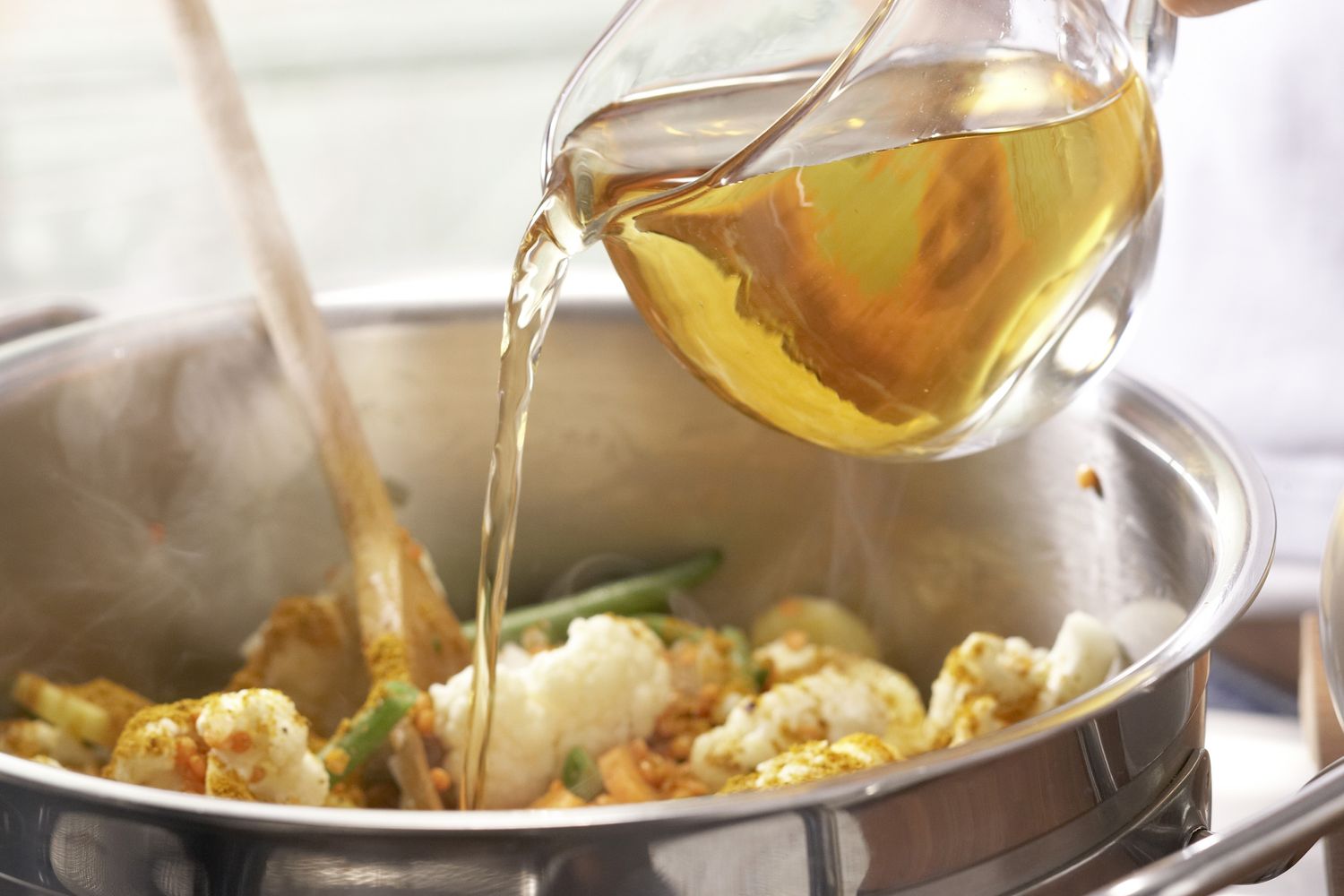 Step: 9/12
Meanwhile, toast the cashews in a pan until lightly browned, remove from the pan and leave to cool. Chop roughly.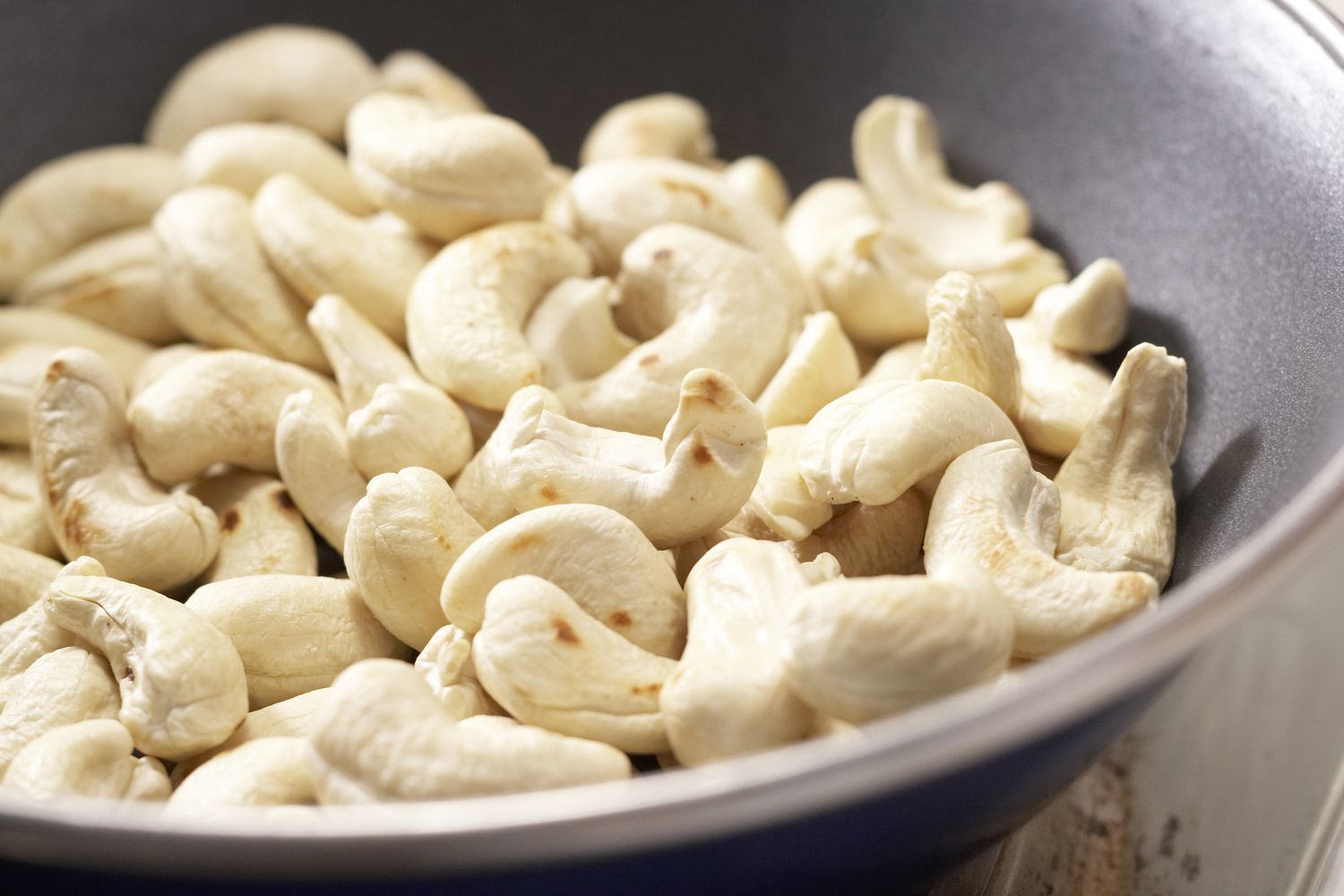 Step: 10/12
Peel the pineapple, quarter and remove the stalk. Cut into 1cm thick slices.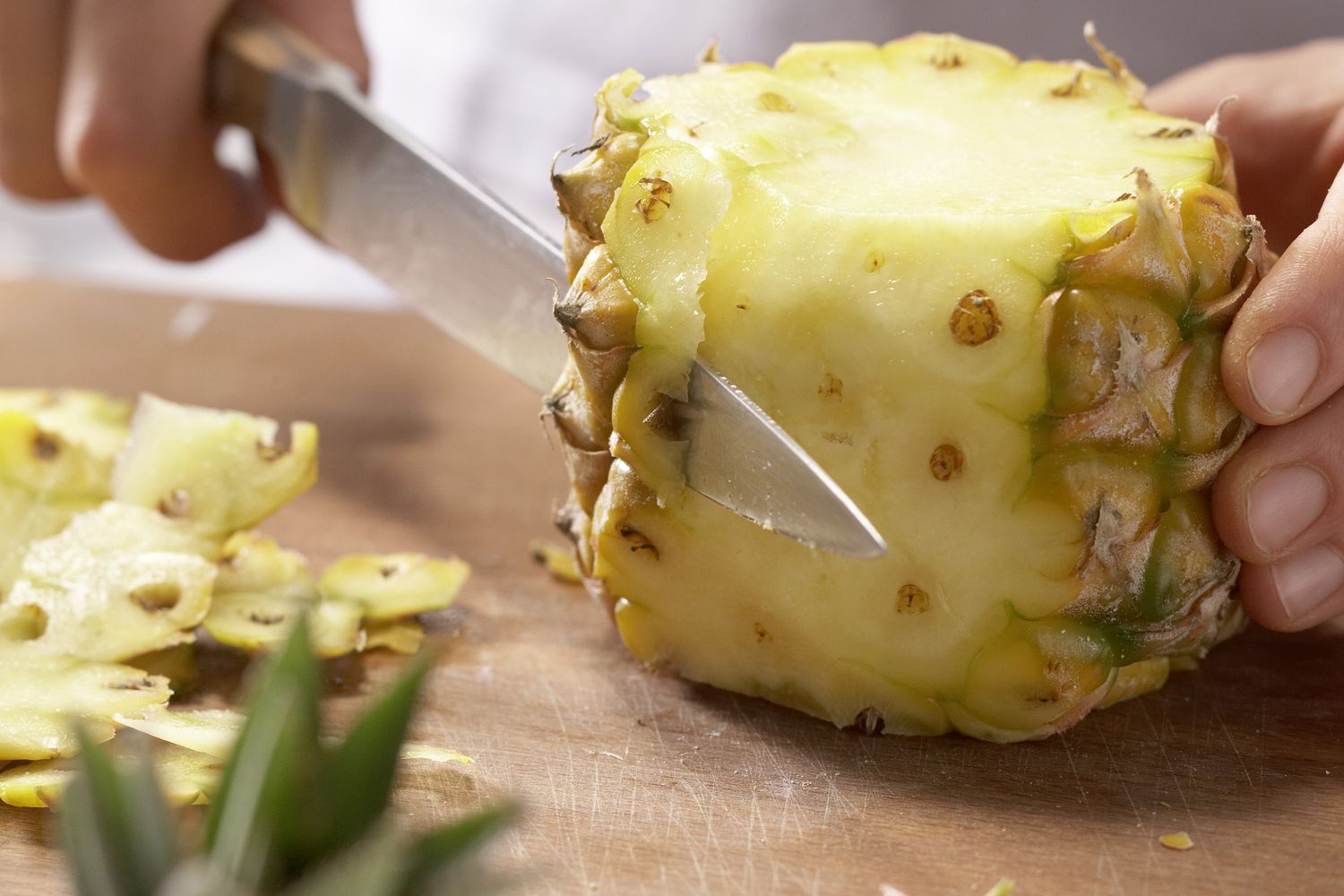 Step: 11/12
Add the cashew nuts, pineapple and peas to the curry and cook for 5 minutes.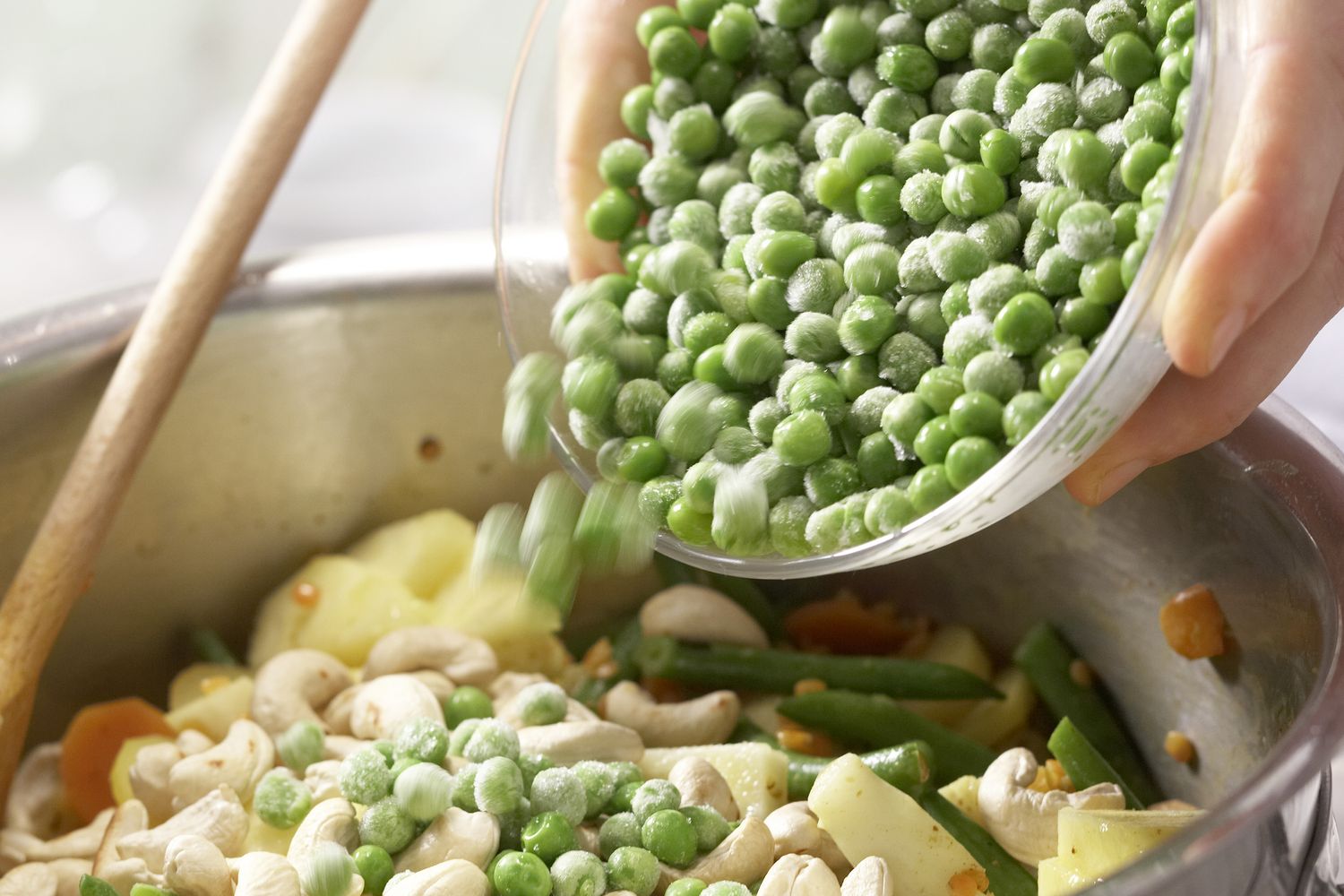 Step: 12/12
Wash the coriander, shake dry and roughly chop the leaves. Season the curry with salt and pepper and garnish with coriander.