Step: 1/11
Preheat the oven to 180°C (160°C fan, gas 4).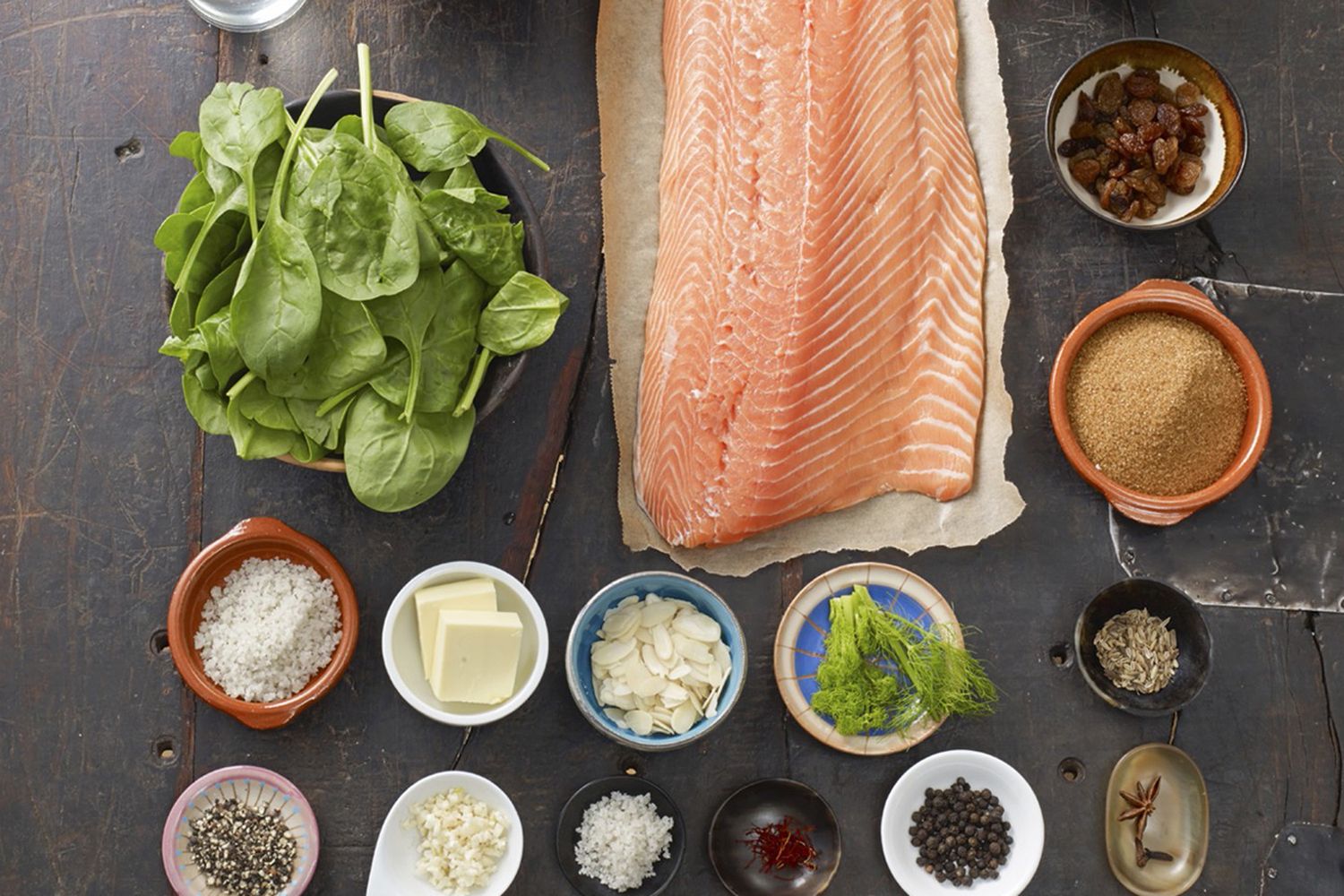 Step: 2/11
Grind or finely chop the peppercorns, coarsely chop the fennel and the star anise. Mix with the brown sugar and salt in a bowl.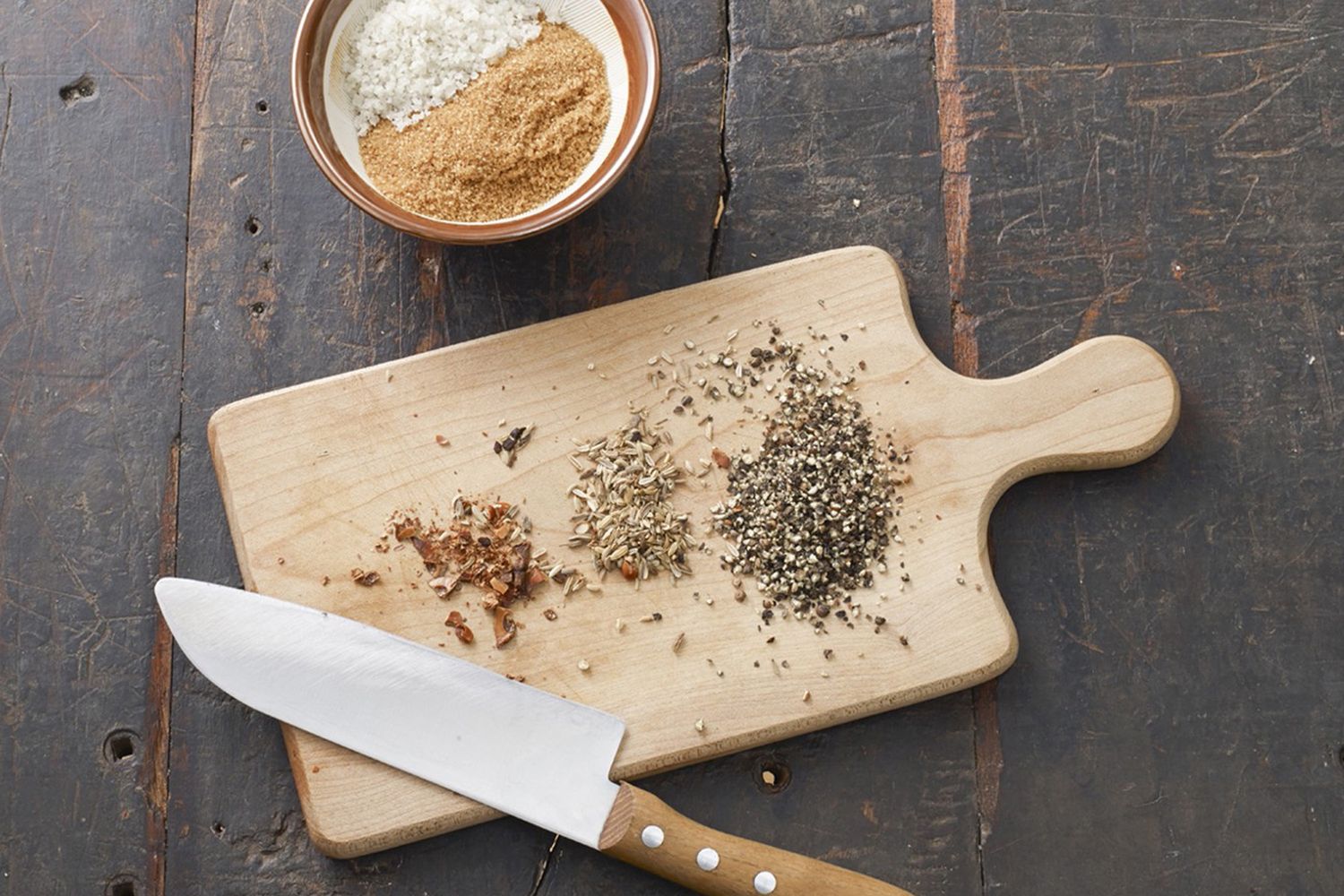 Step: 3/11
Lay the salmon, skin side down, on a baking tray lined with baking paper.
Step: 4/11
Sprinkle with the seasoning mixture and dot the butter in small pieces over the top. Bake in the oven for 20 minutes.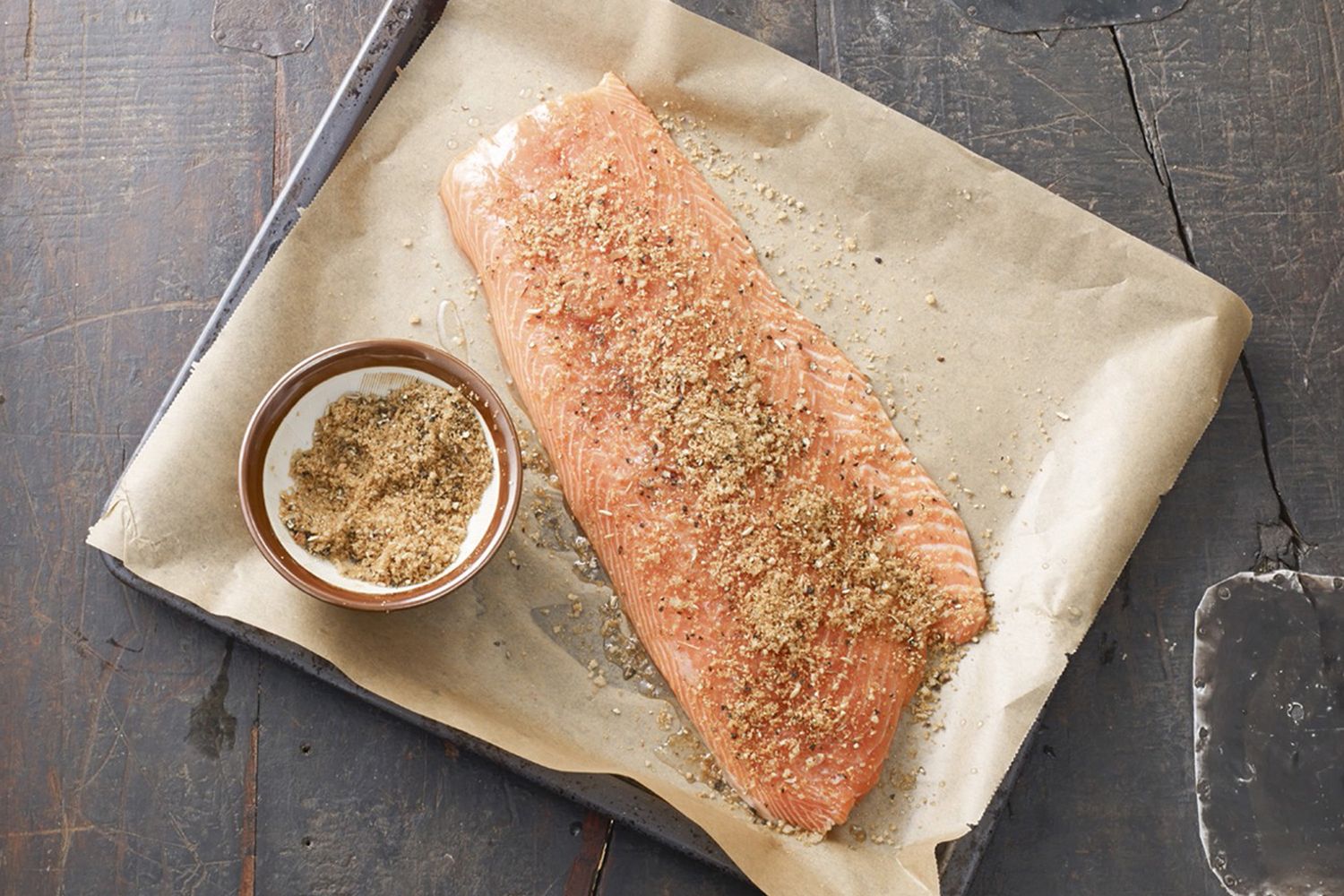 Step: 5/11
Turn off the heat and keep the cooked salmon warm in the oven.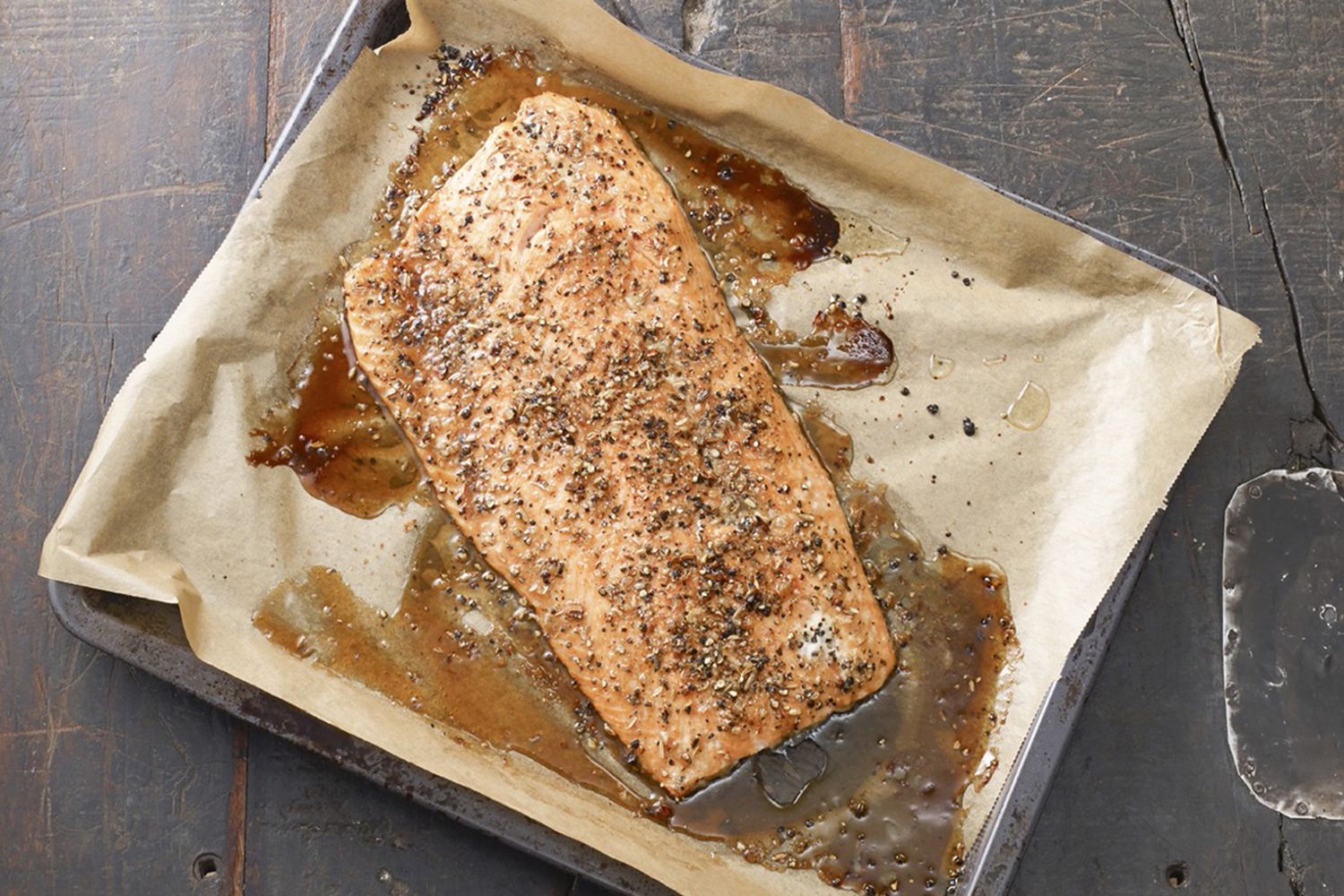 Step: 6/11
Cook the rice in the double quantity of salted water for 20 minutes (or prepare according to the pack instructions). Add the saffron and raisins for the last 10 minutes cooking time.
Step: 7/11
Wash the spinach well and allow to drain.
Step: 8/11
Peel and finely chop the garlic.
Step: 9/11
Melt the butter in a large pan and wilt the spinach.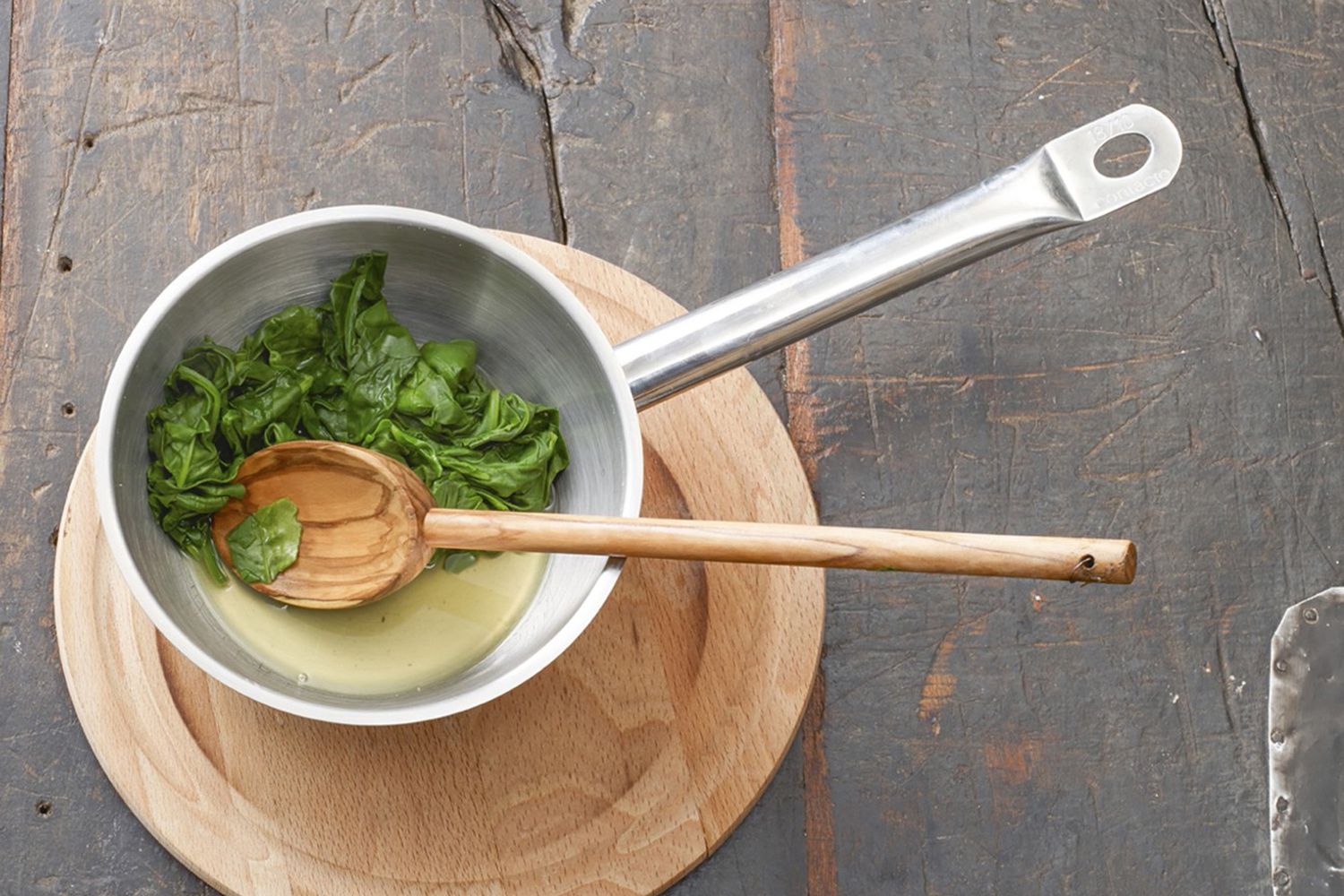 Step: 10/11
Add the garlic and cook until the liquid has evaporated. Add the cream and season with salt and pepper.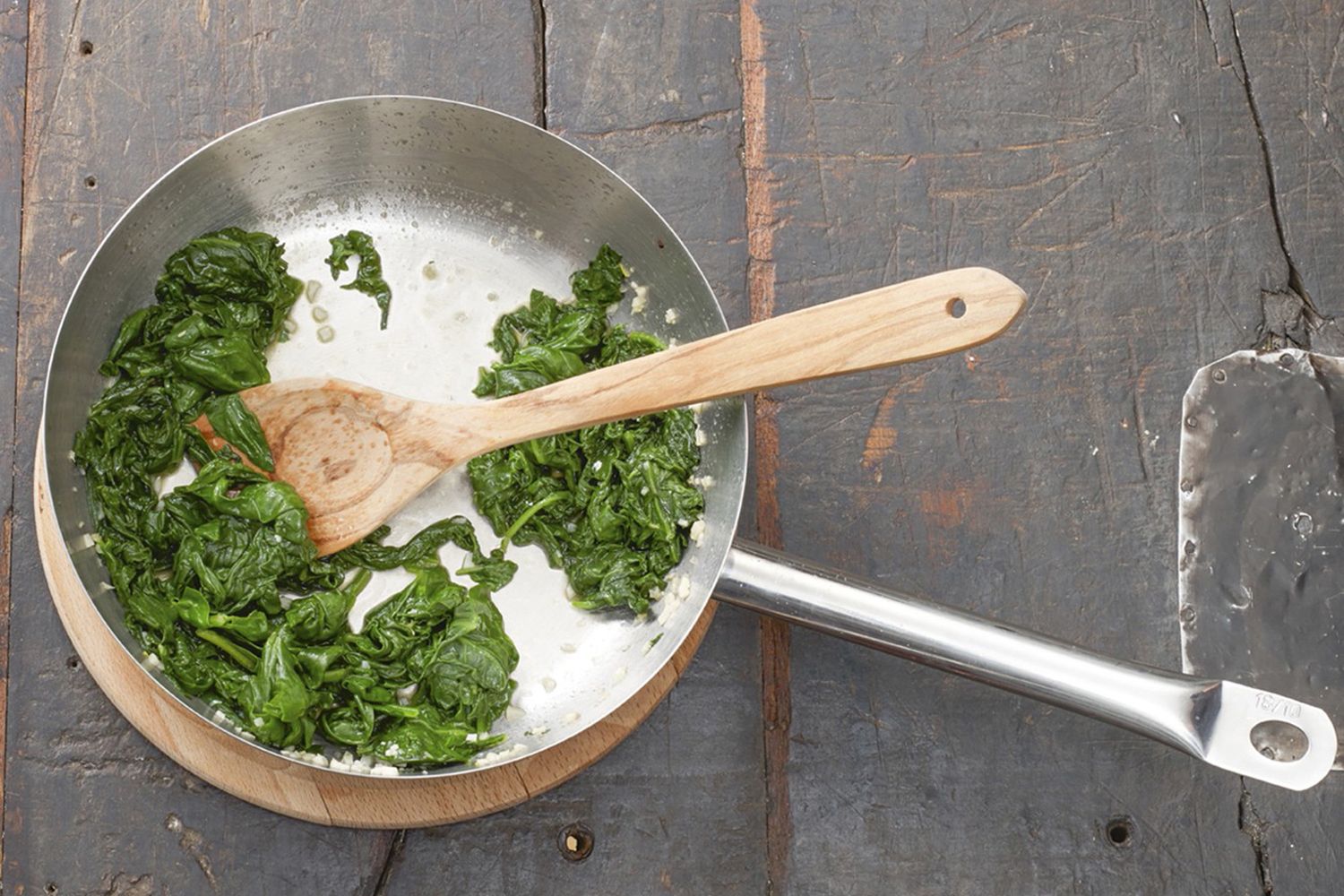 Step: 11/11
Toast the almonds in a dry pan until golden. Cut the salmon in slices and serve with the spinach and rice. Garnish with almonds and dill.