Step: 1/9
Let the spinach thaw.
Step: 2/9
Preheat the oven to 200°C (180°C fan, gas 6). Lay one salmon fillet, skin side down, on a sheet of baking paper. Cut 2 slices from the lemon and set aside. Sprinkle the salmon with some lemon juice and salt.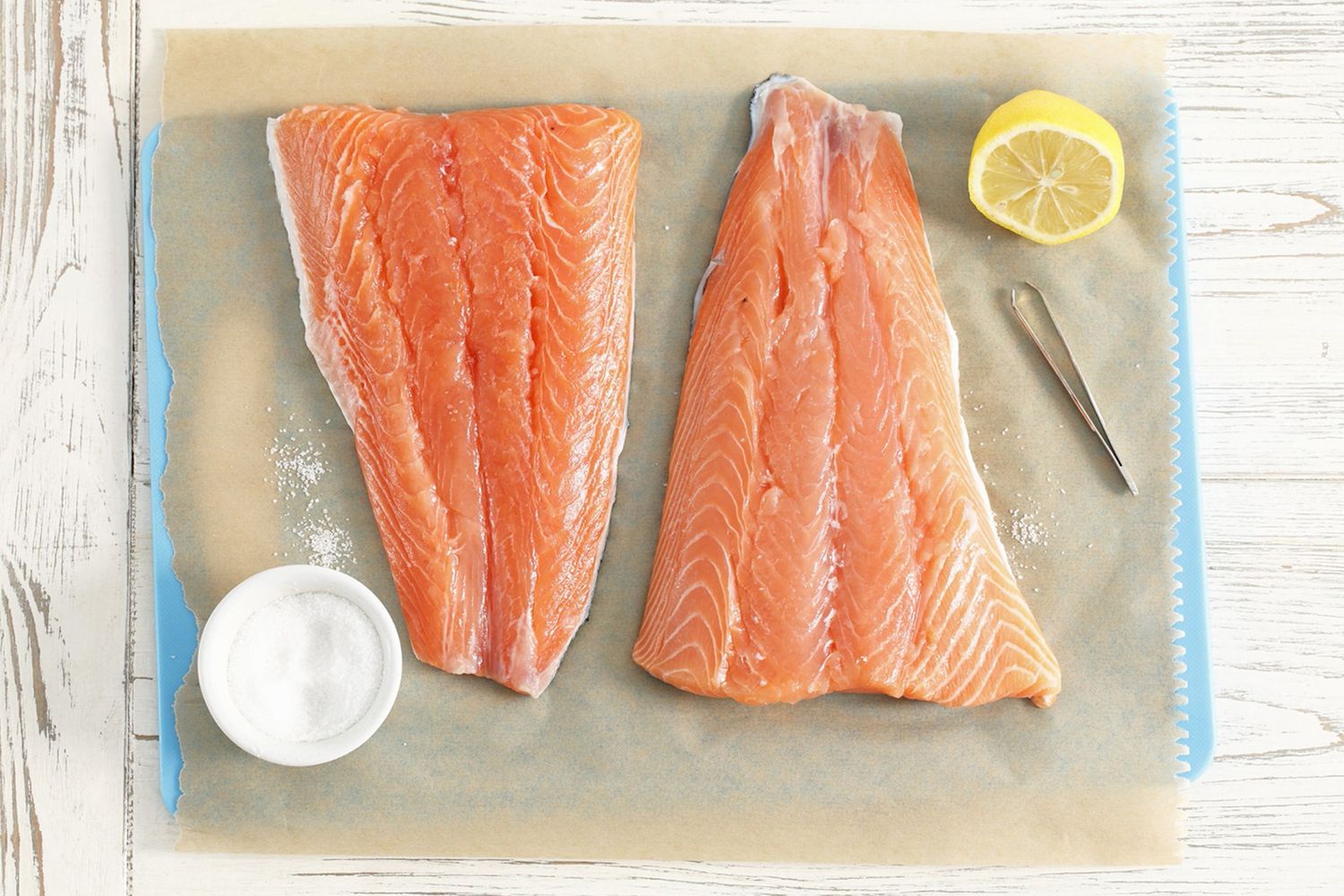 Step: 3/9
Wash the herbs and shake dry.
Step: 4/9
Place the spinach in a bowl and mix in some herbs. Peel and slice the garlic, and add to the spinach with the crumbs. Season with salt and nutmeg.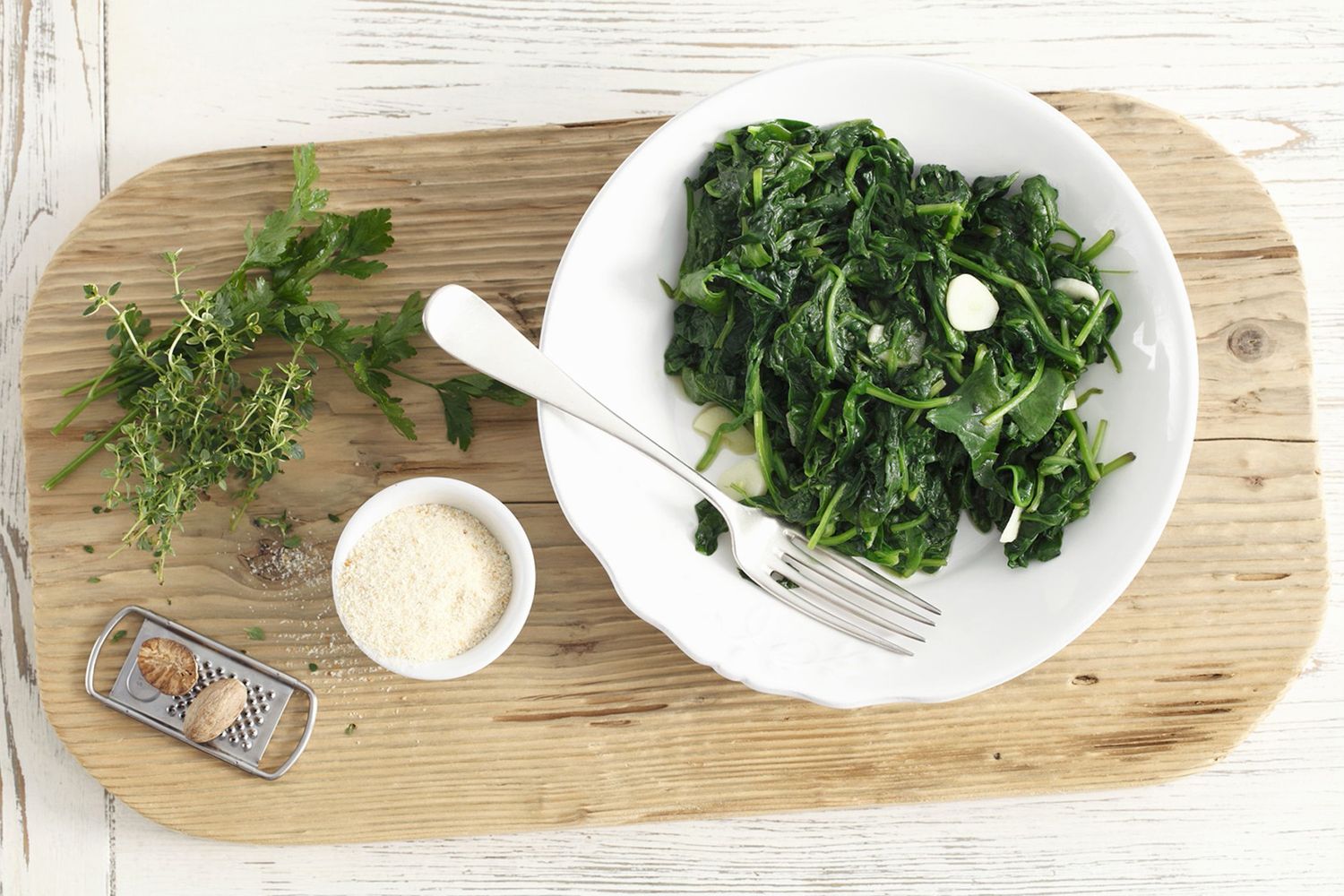 Step: 5/9
Peel the onion and cut into rings.
Step: 6/9
Arrange on the salmon fillet. Add the remaining herbs and season with pepper.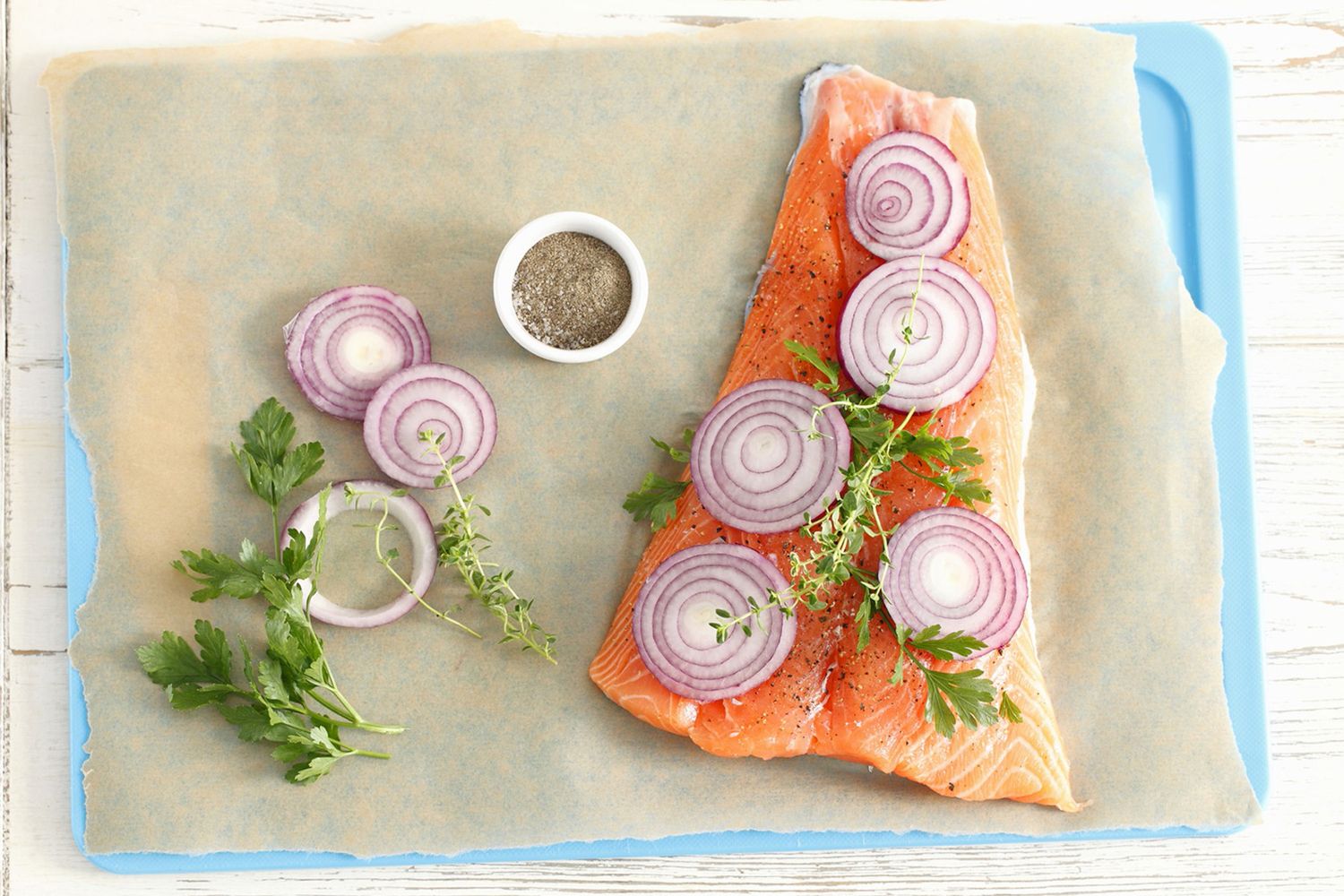 Step: 7/9
Spread the spinach over the onions.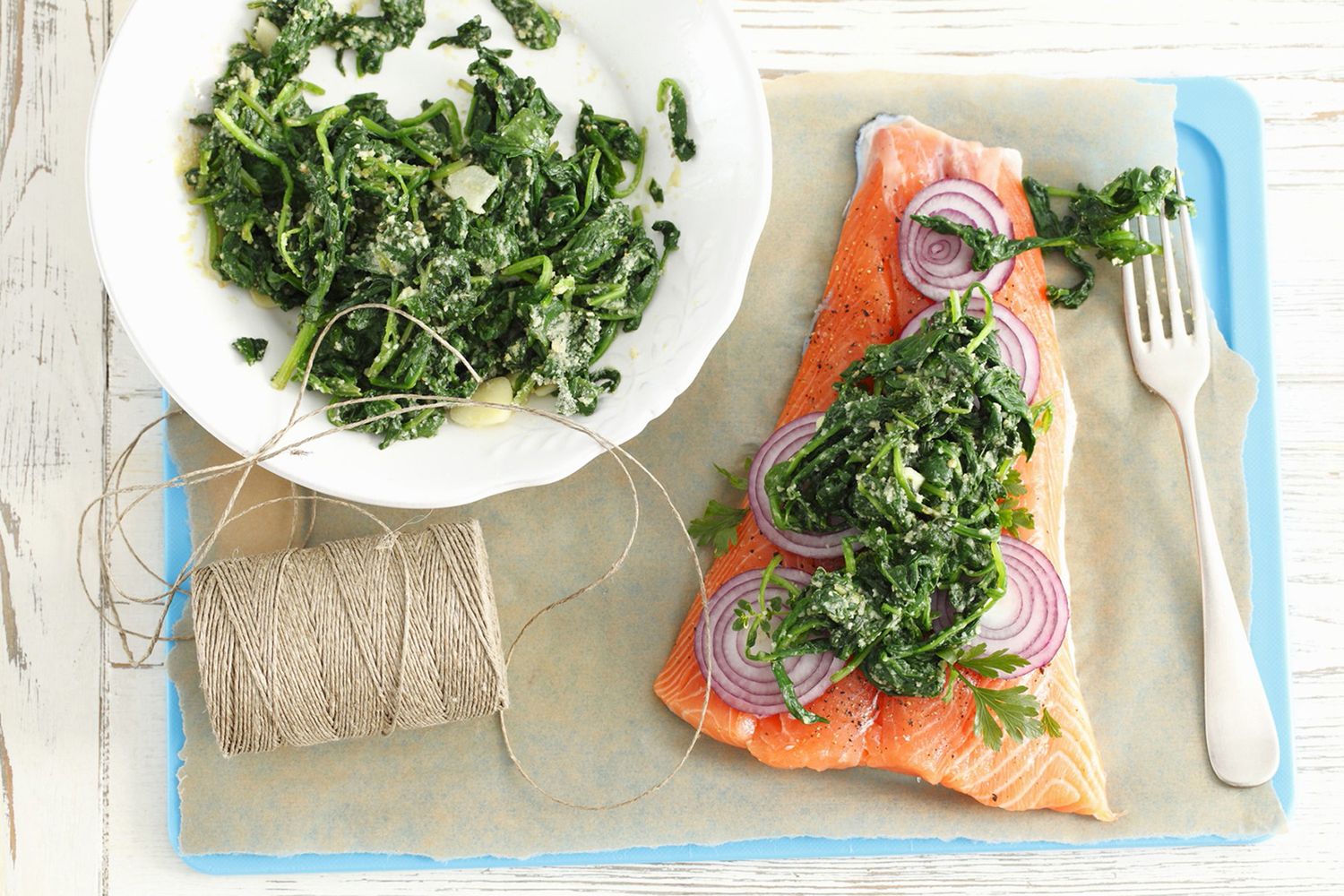 Step: 8/9
Cover with the second salmon fillet, place the lemon slices on top and tie it all together with kitchen string.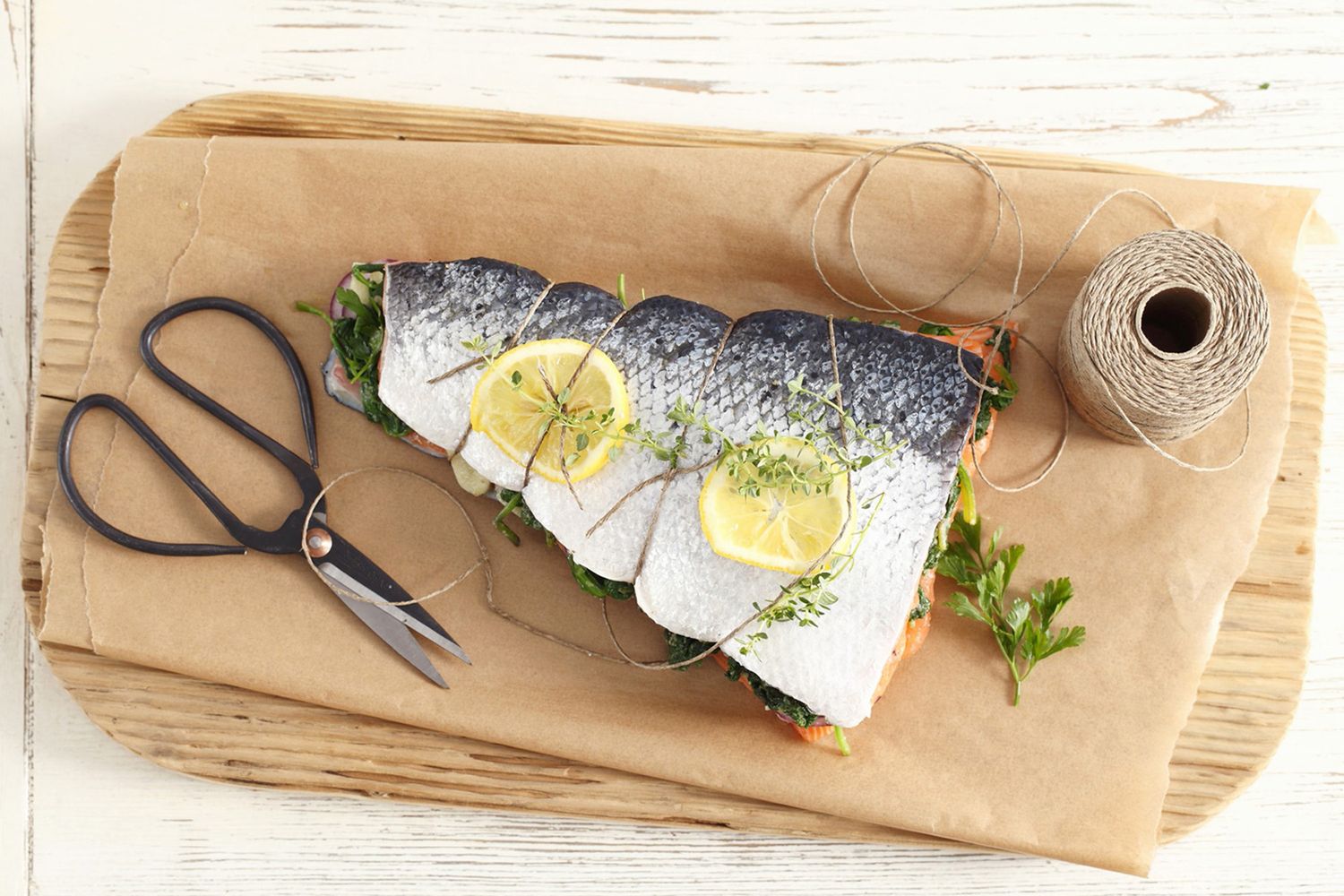 Step: 9/9
Brush the fish with oil, wrap in the baking paper and seal well. Bake in the oven for 30 minutes. Serve with salt potatoes.