Step: 1/7
Soak the morels in cold water for 1 hour.
Step: 2/7
Season the chicken breasts and fry in 1 tbsp oil in a hot pan to seal on both sides.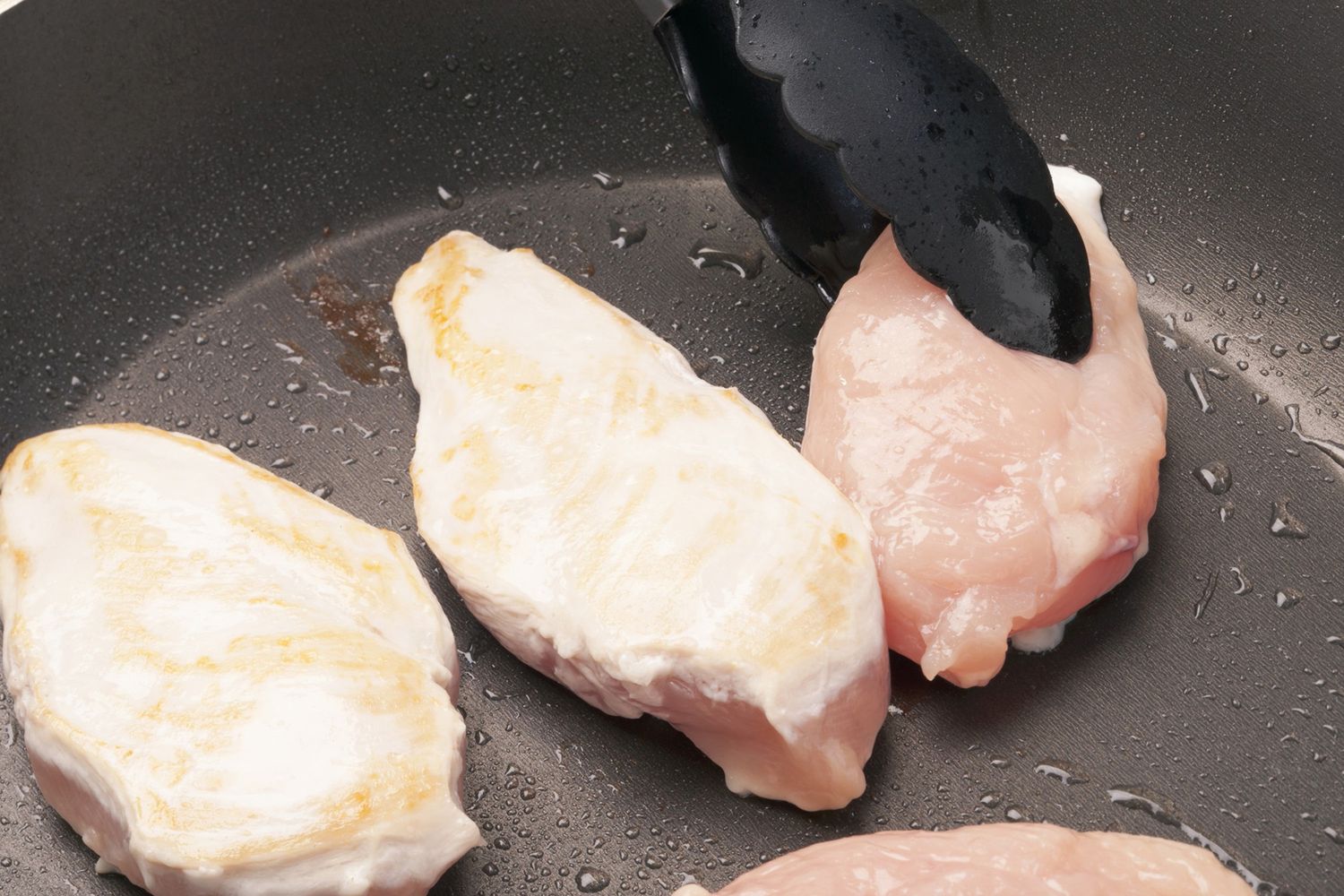 Step: 3/7
Heat 1l of the stock to just below boiling point. Peel the onion and stud with the clove and bay leaf. Place the lemon slice and and zest in the stock. Add the chicken breasts and cook for 20 minutes just below boiling point.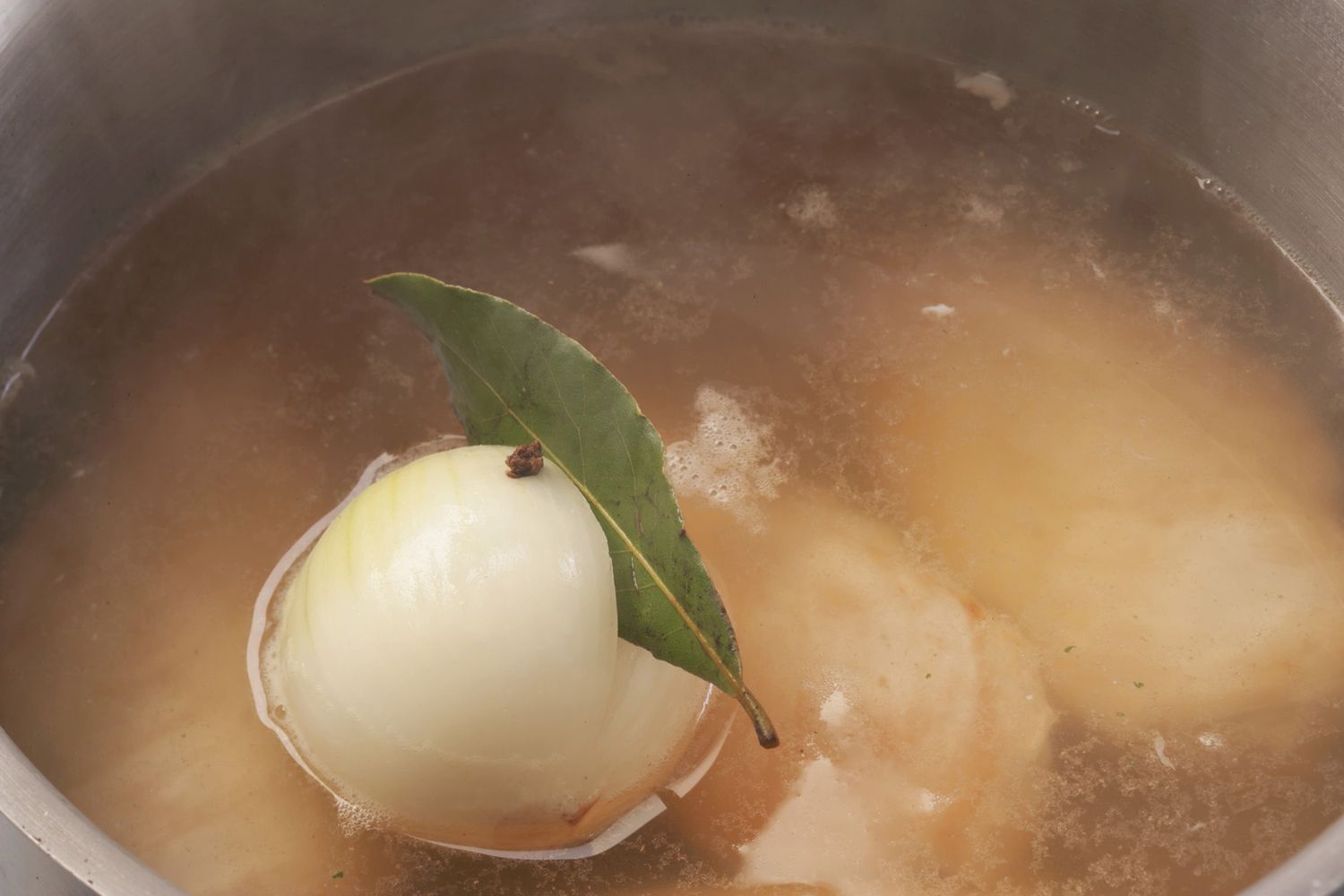 Step: 4/7
Drain the morels and strain the morel water through a coffee filter or fine sieve lined with a muslin cloth.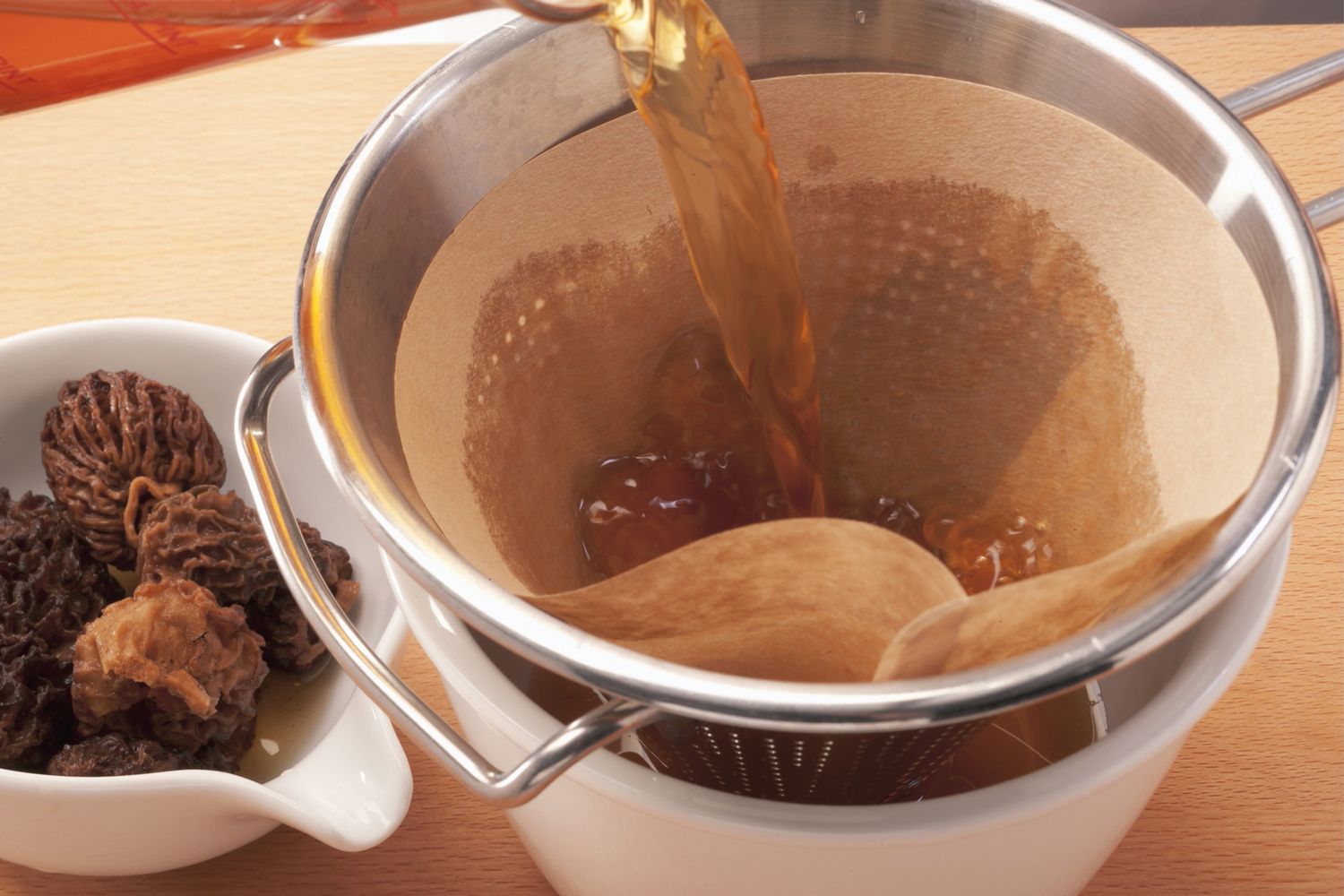 Step: 5/7
Peel the lower third of the asparagus and cut diagonally into 3-4cm pieces.
Step: 6/7
Fry the asparagus in the hot oil without browning, add a little stock, salt and stew, covered, for 5 minutes. Season with salt and pepper and set aside.
Step: 7/7
For the sauce, remove 250ml liquid from the chicken pan and boil with 2-3 tbsp of the morel water and the cream. Add the cornflour mixed with some cold water and stir to thicken. Add the lemon zest and season to taste with a little lemon juice and salt. Add the morels and gently simmer the sauce, covered. Remove the chicken breasts from the stock, leave to rest for a few minutes and cut in half diagonally. Serve on the asparagus vegetables and drizzle with the sauce. Serve with lemon slices and chilli flakes.