Step: 1/13
Peel the carrot, celery and leek and cut into fine strips.
Step: 2/13
Preheat the oven to 220°C (200°C fan, gas 7). Prepare all the ingredients.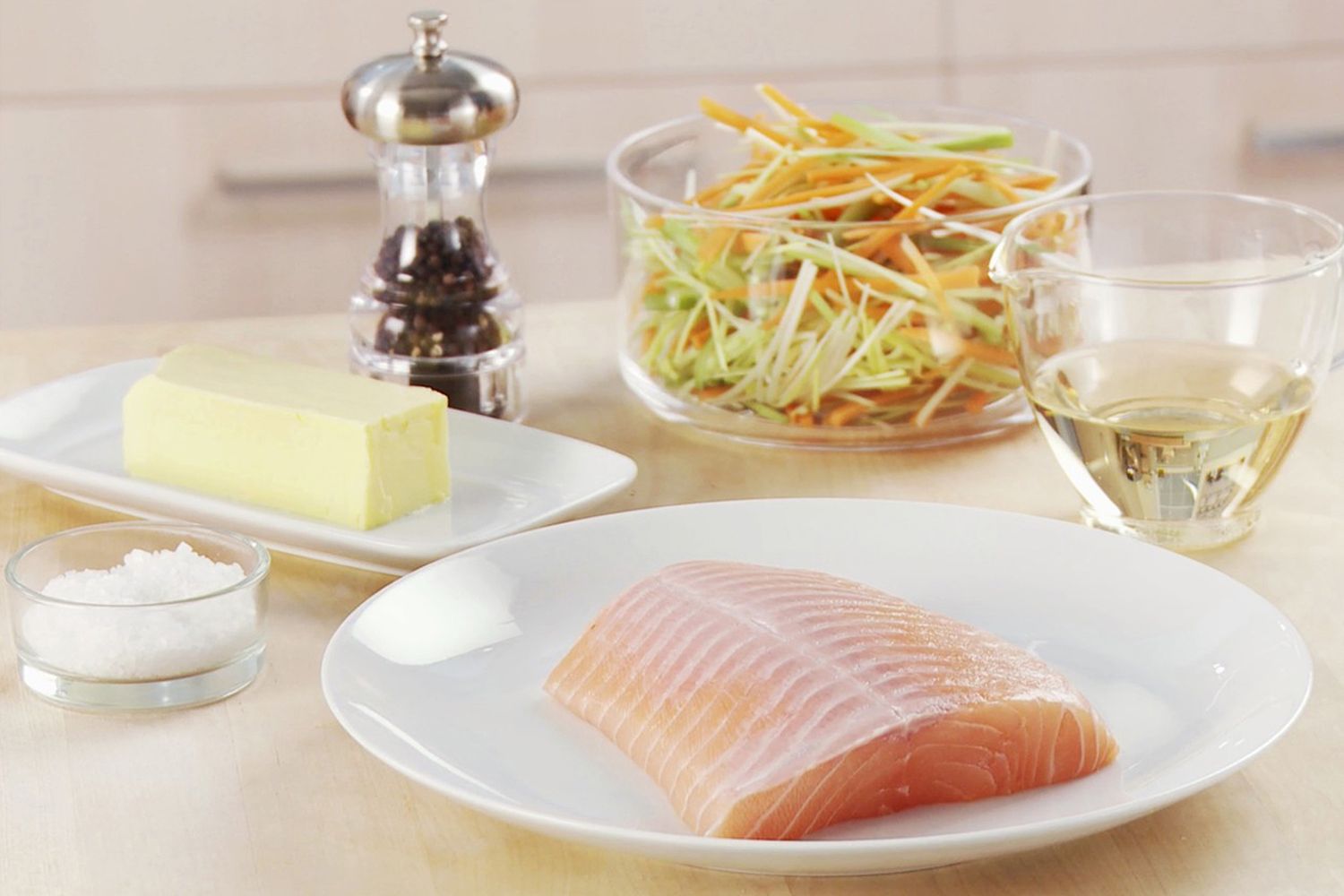 Step: 3/13
Pat dry the fish fillet.
Step: 4/13
Spread out the vegetables in a shallow baking dish.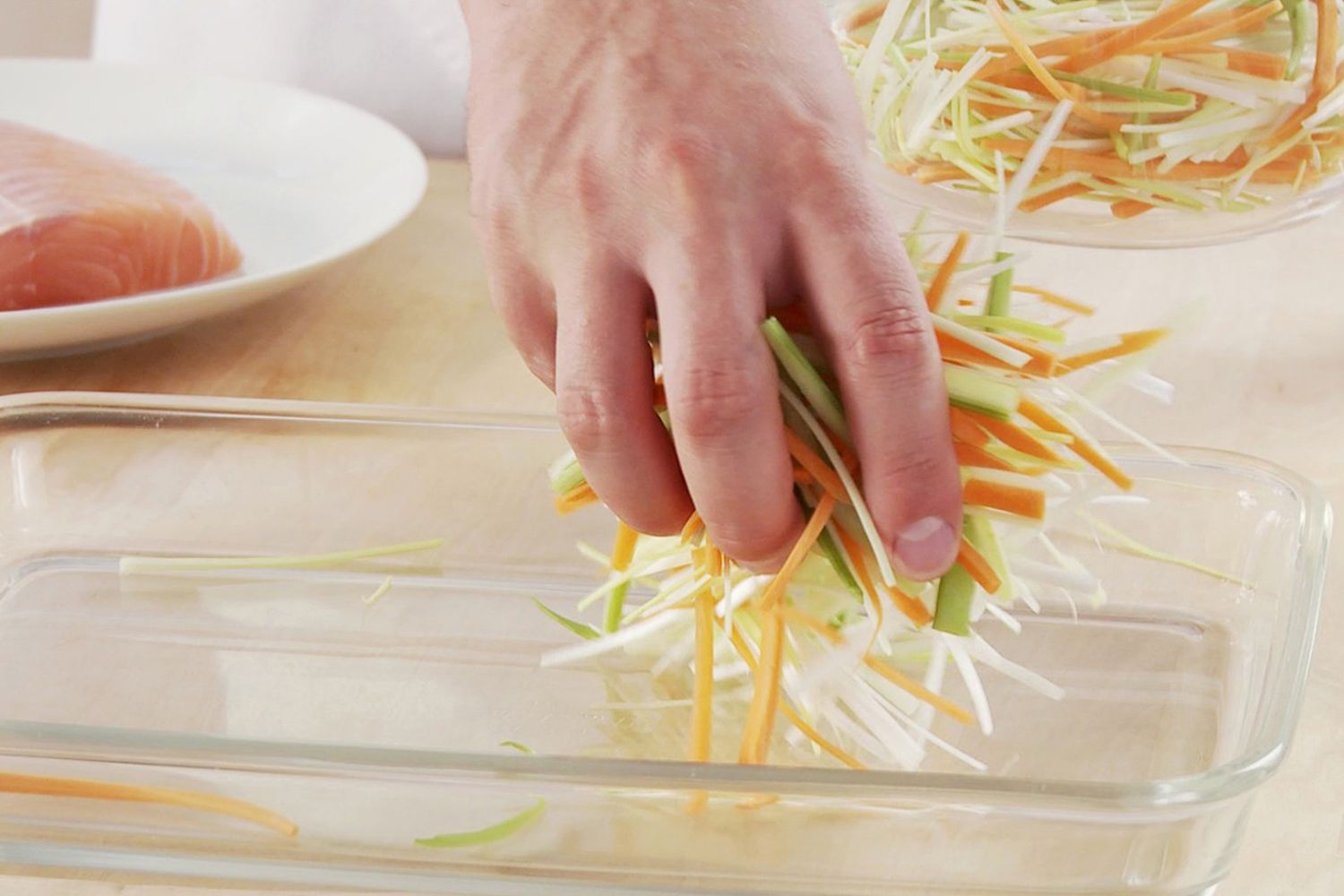 Step: 5/13
Add the wine.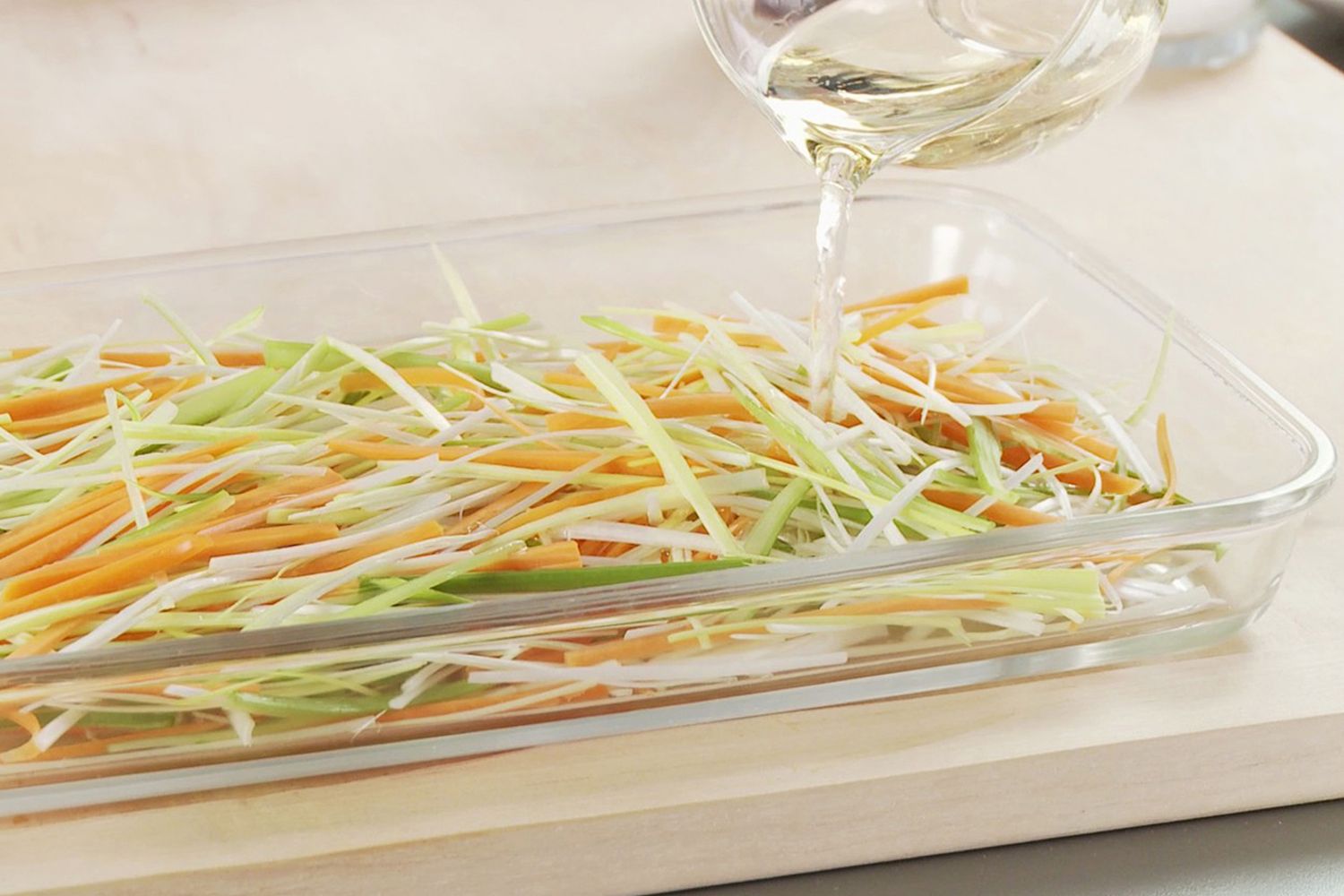 Step: 6/13
Dot with the butter.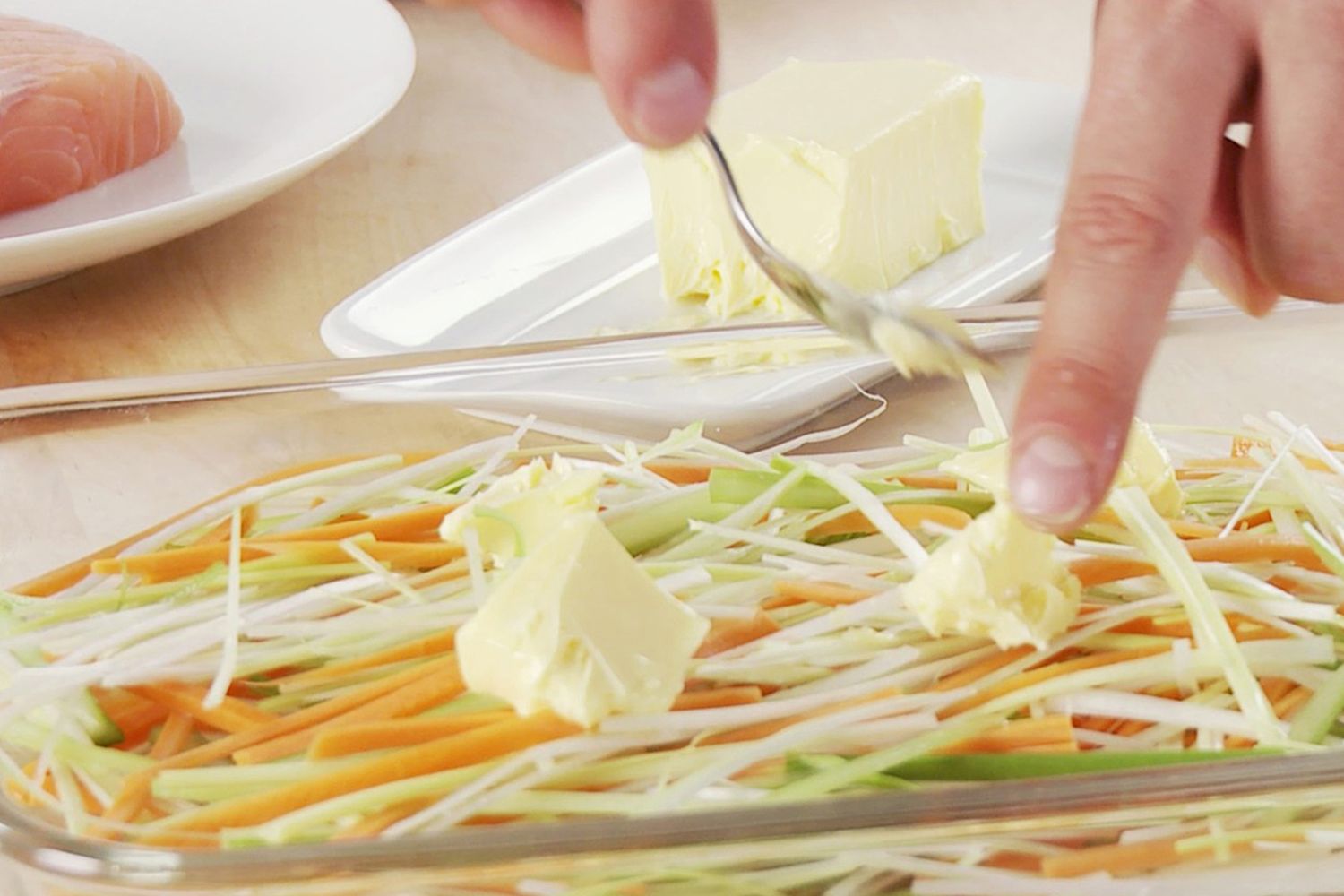 Step: 7/13
Cut the fish fillet into 4 equal pieces.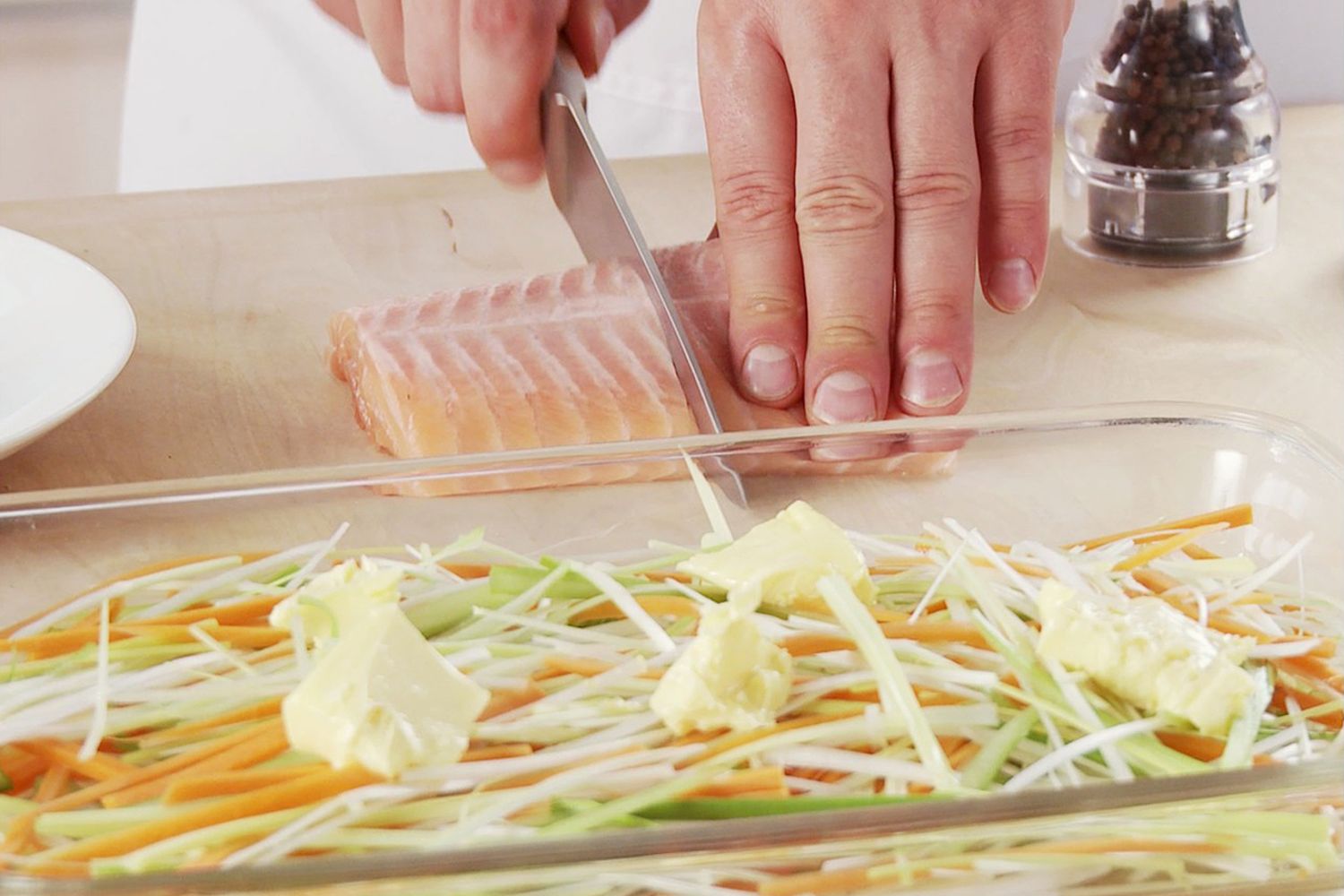 Step: 8/13
Place on the vegetable bed.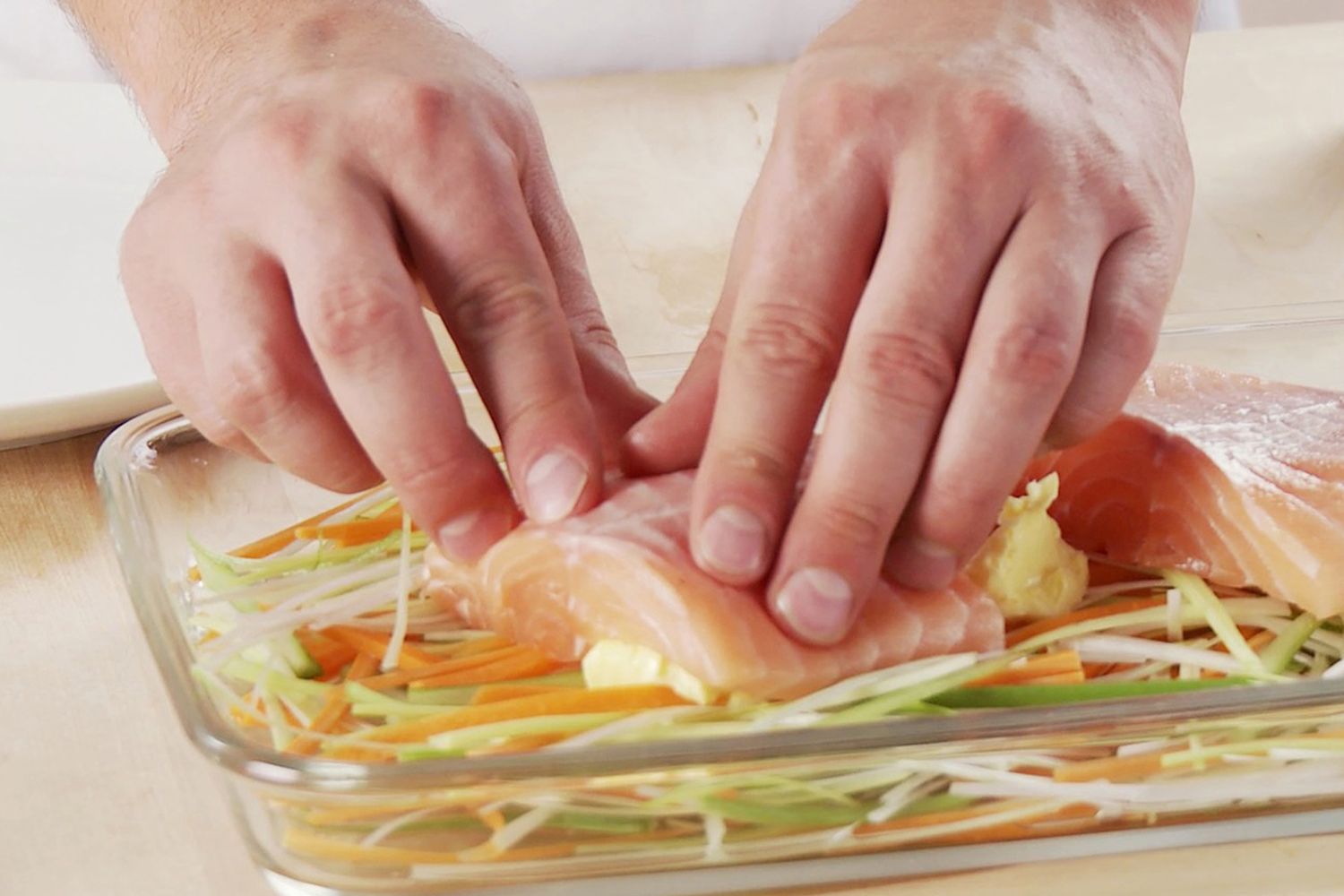 Step: 9/13
Season with salt and pepper.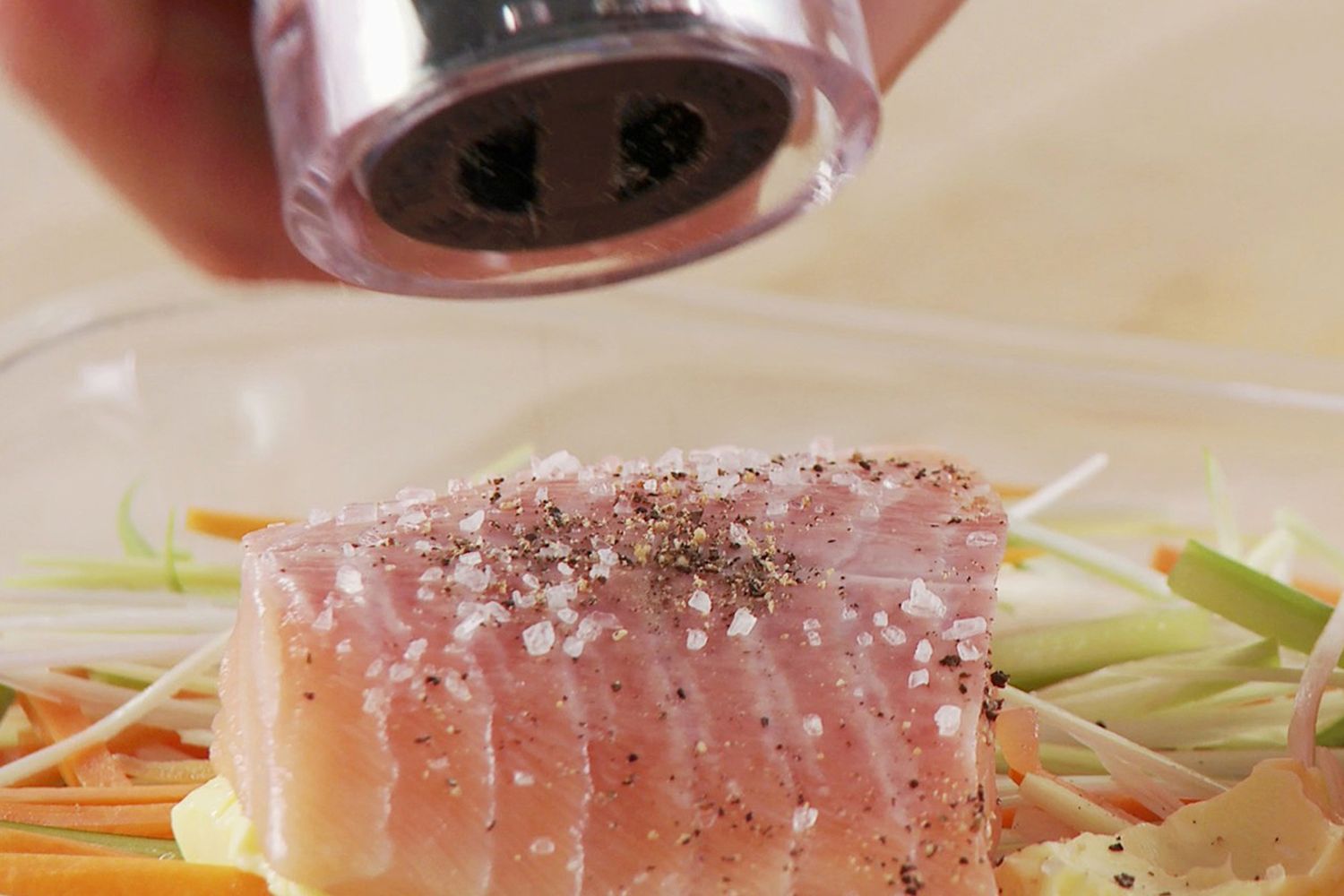 Step: 10/13
Cover with foil. Cook in the oven for 15-20 minutes.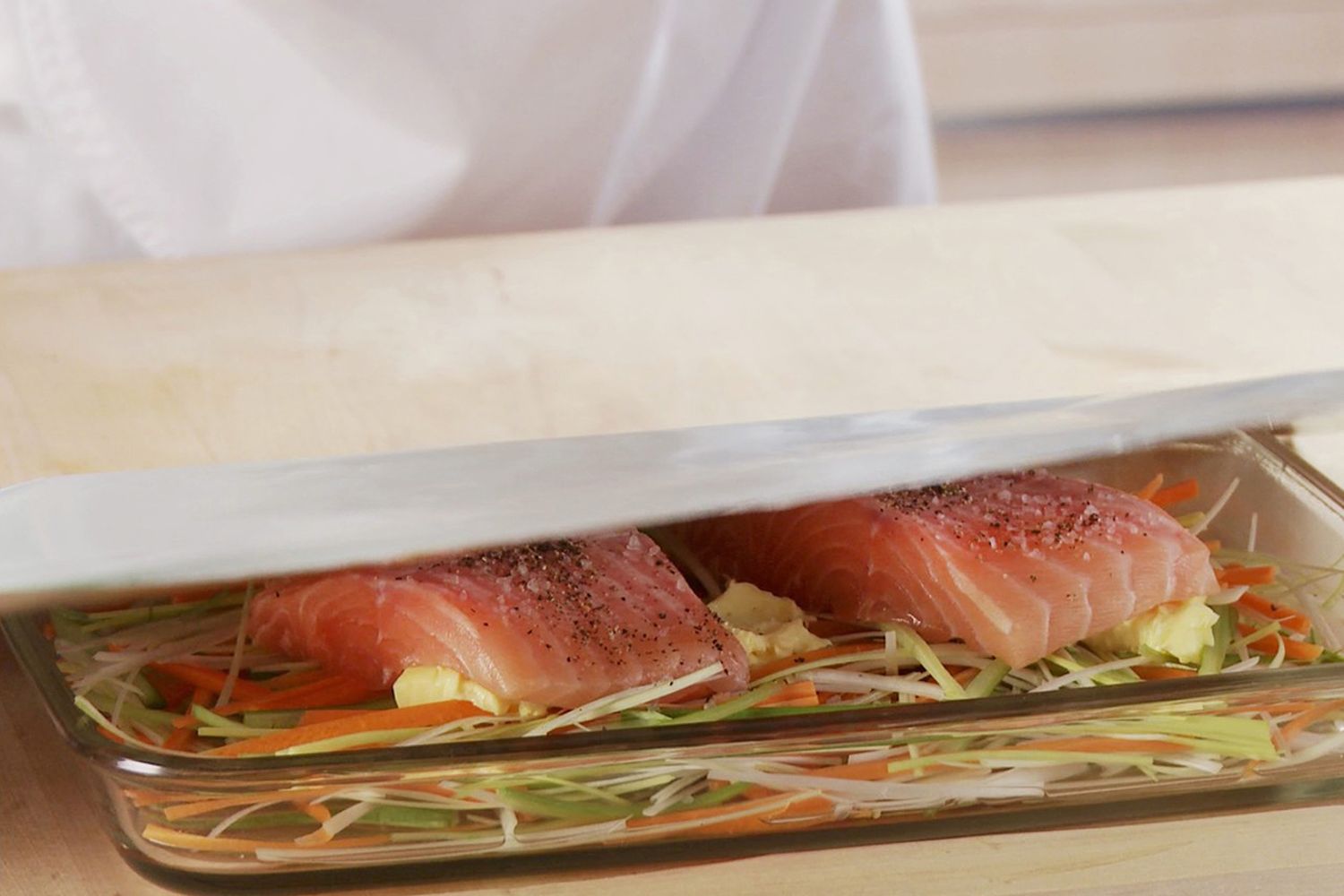 Step: 11/13
Remove from the oven and remove the foil.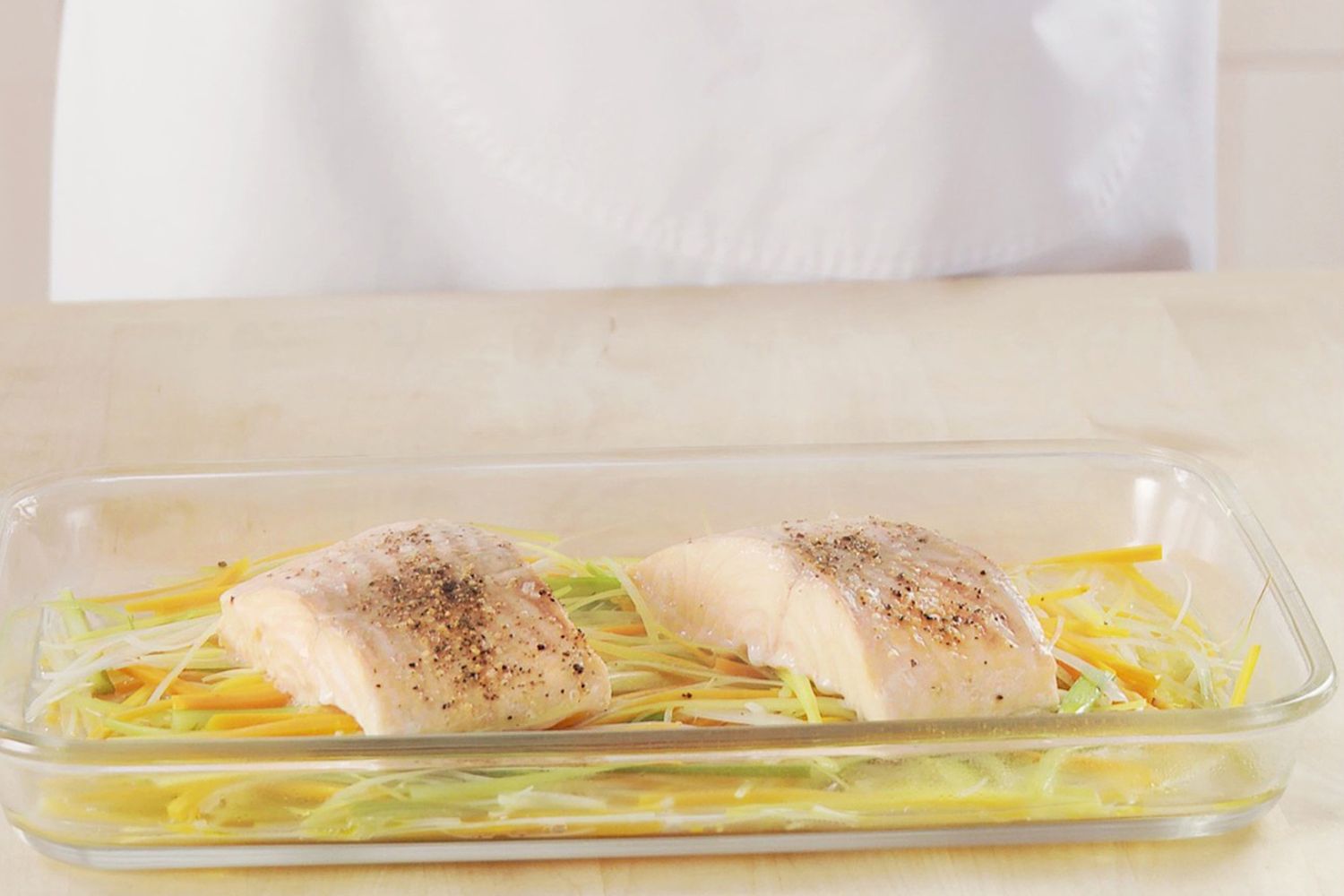 Step: 12/13
Season the vegetables and serve with the fish on plates. Top with lemon slices.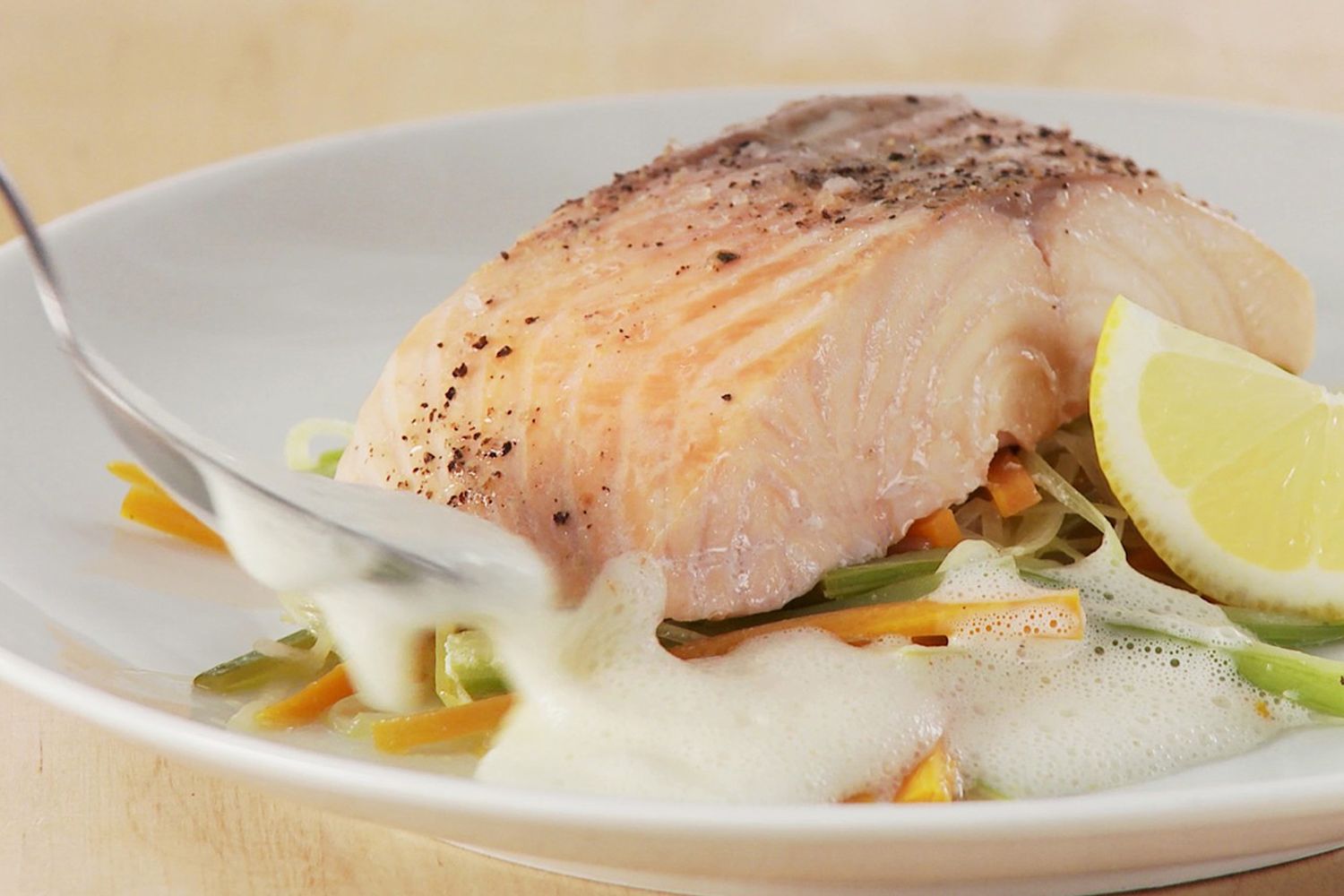 Step: 13/13
Spoon the sauce around the fish. Serve with chips and asparagus if desired.