Step: 1/11
Prepare all the ingredients.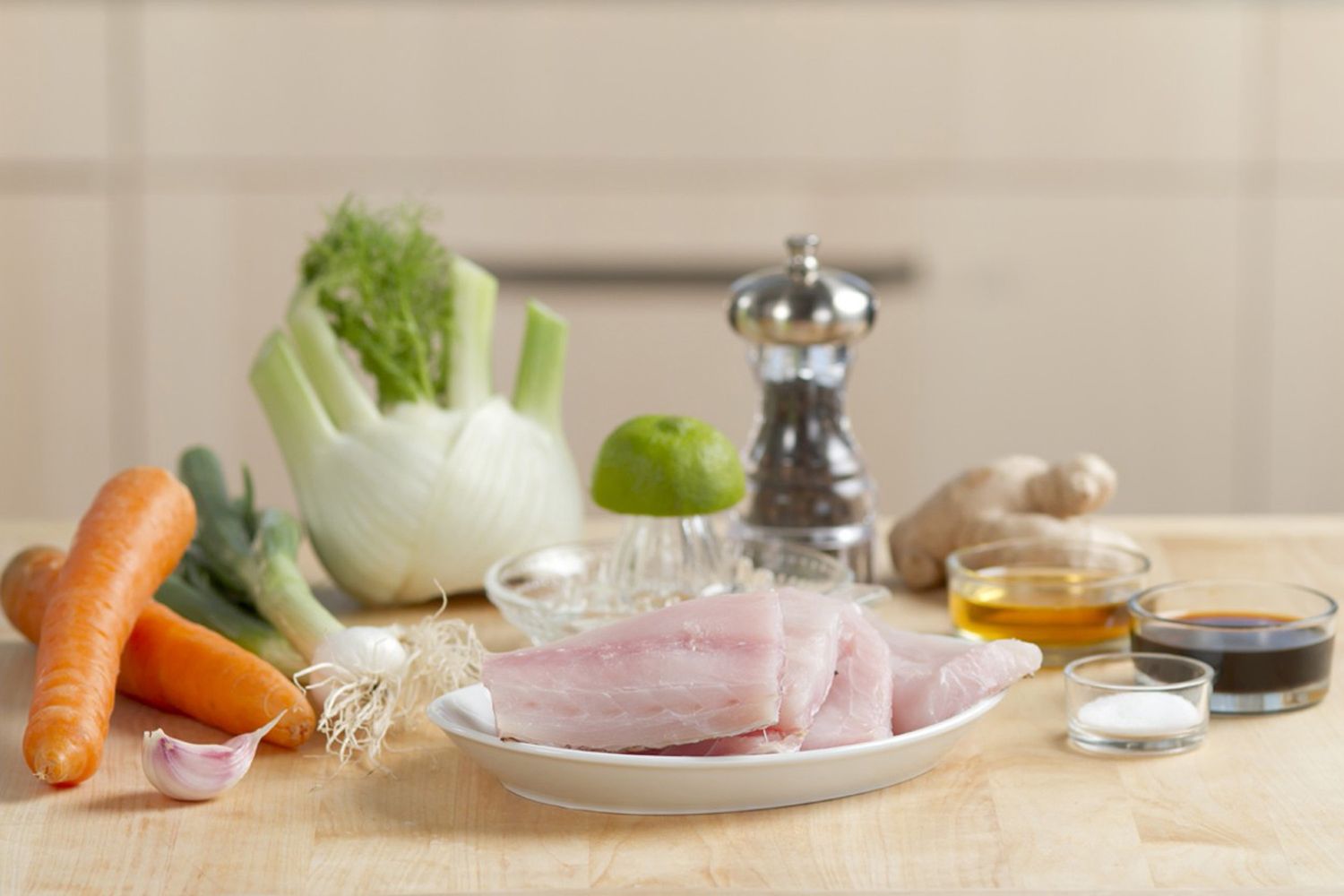 Step: 2/11
Peel the carrots and cut into 4-5cm long julienne strips.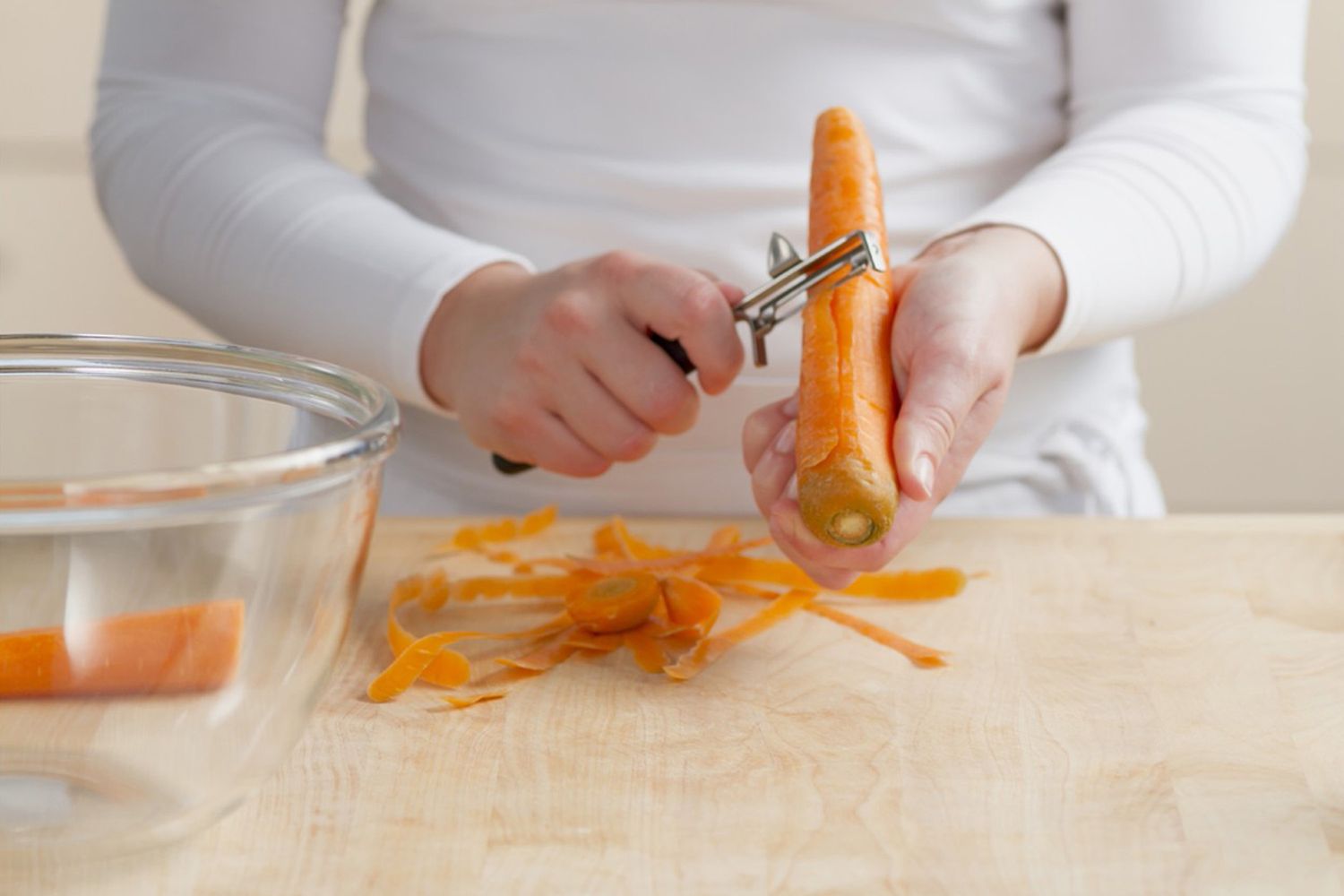 Step: 3/11
Wash the spring onions and cut diagonally into 1cm pieces.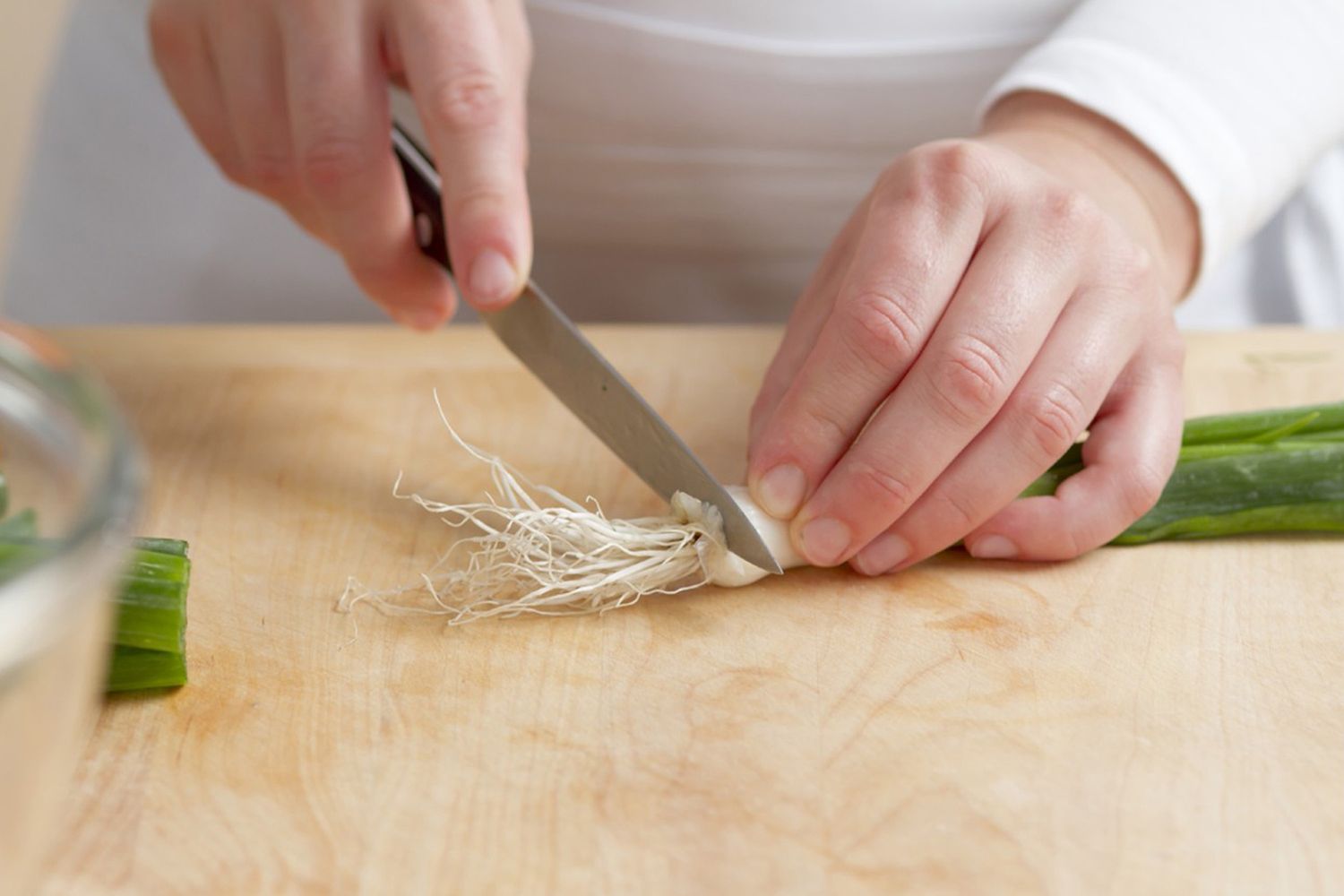 Step: 4/11
Halve the fennel and cut out the stalk in a v-shape. Cut each half into thin strips. Place all the vegetables in a bowl.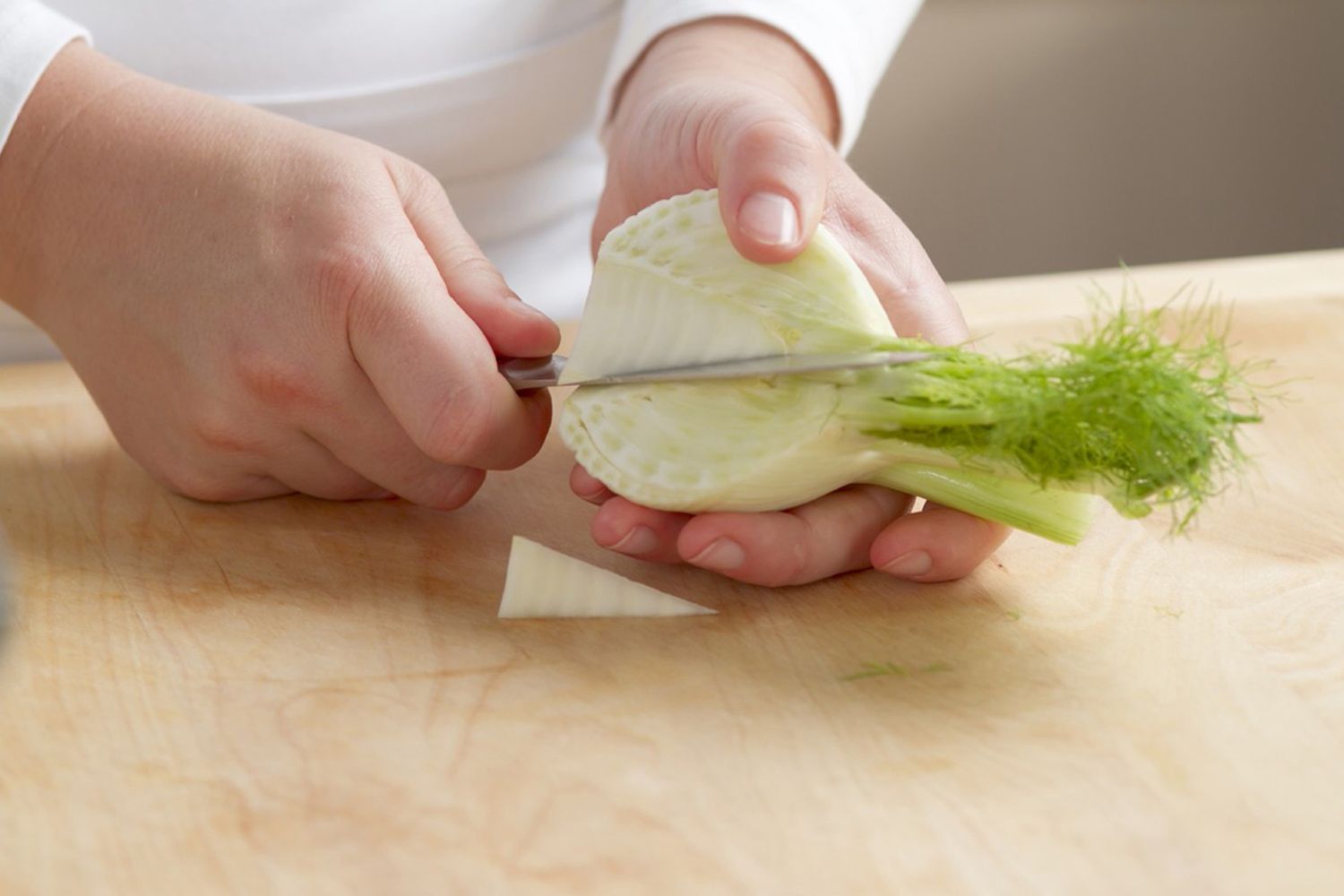 Step: 5/11
Peel and finely dice the garlic and ginger. Place in a bowl and mix with the sesame oil, soy sauce and lime juice.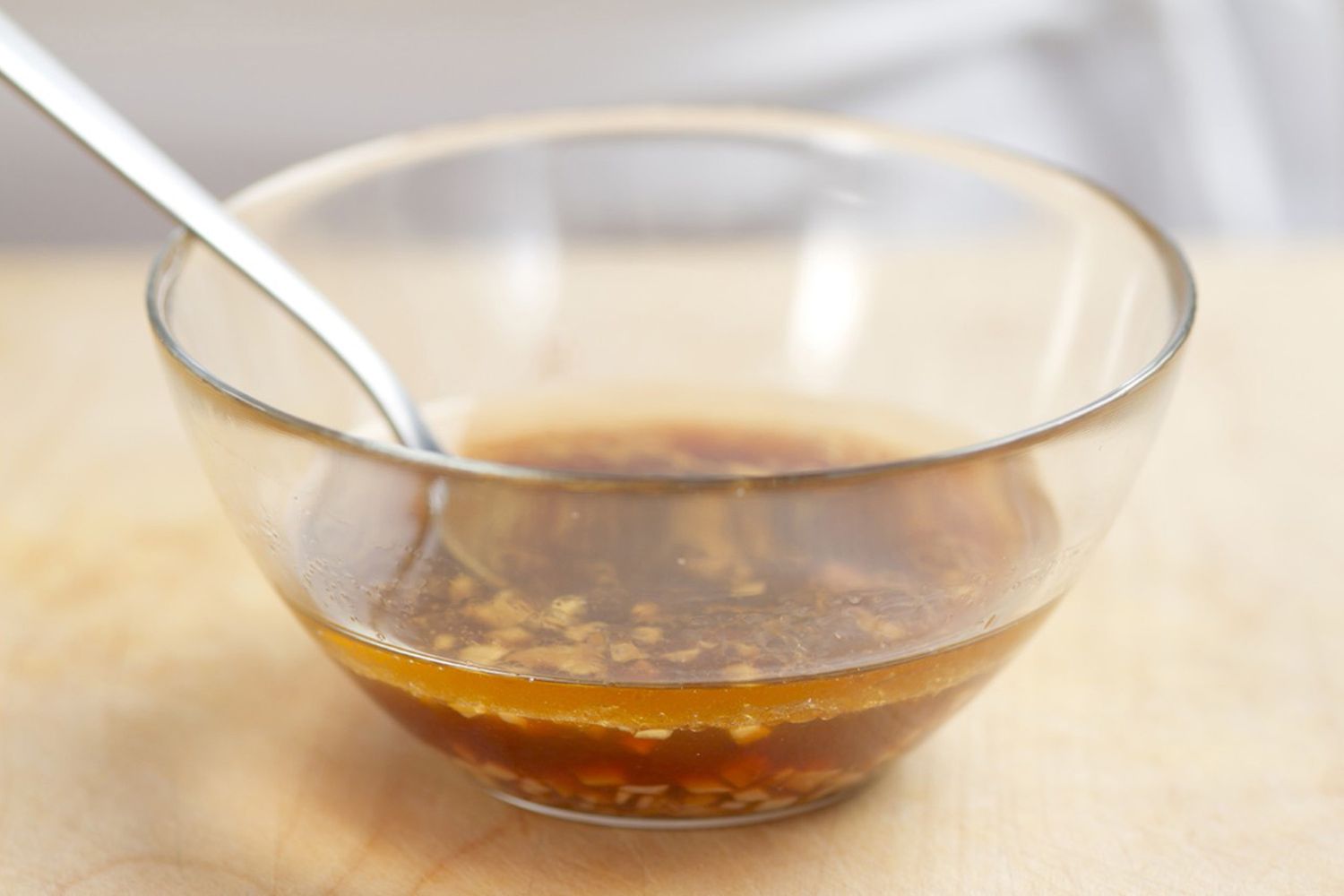 Step: 6/11
Drizzle half of the sauce over the prepared vegetables.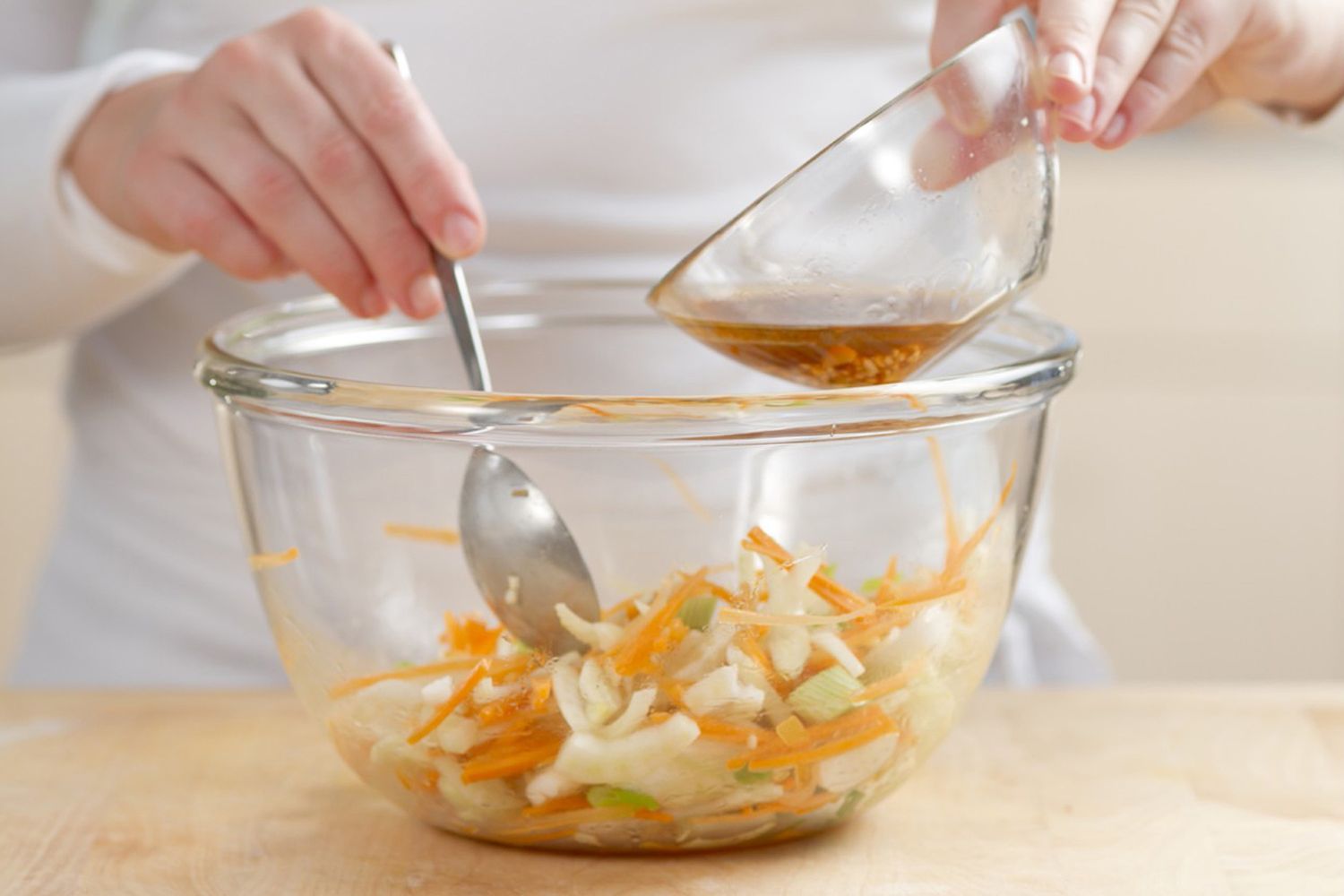 Step: 7/11
Spread out evenly on a steamer (or bamboo steamer).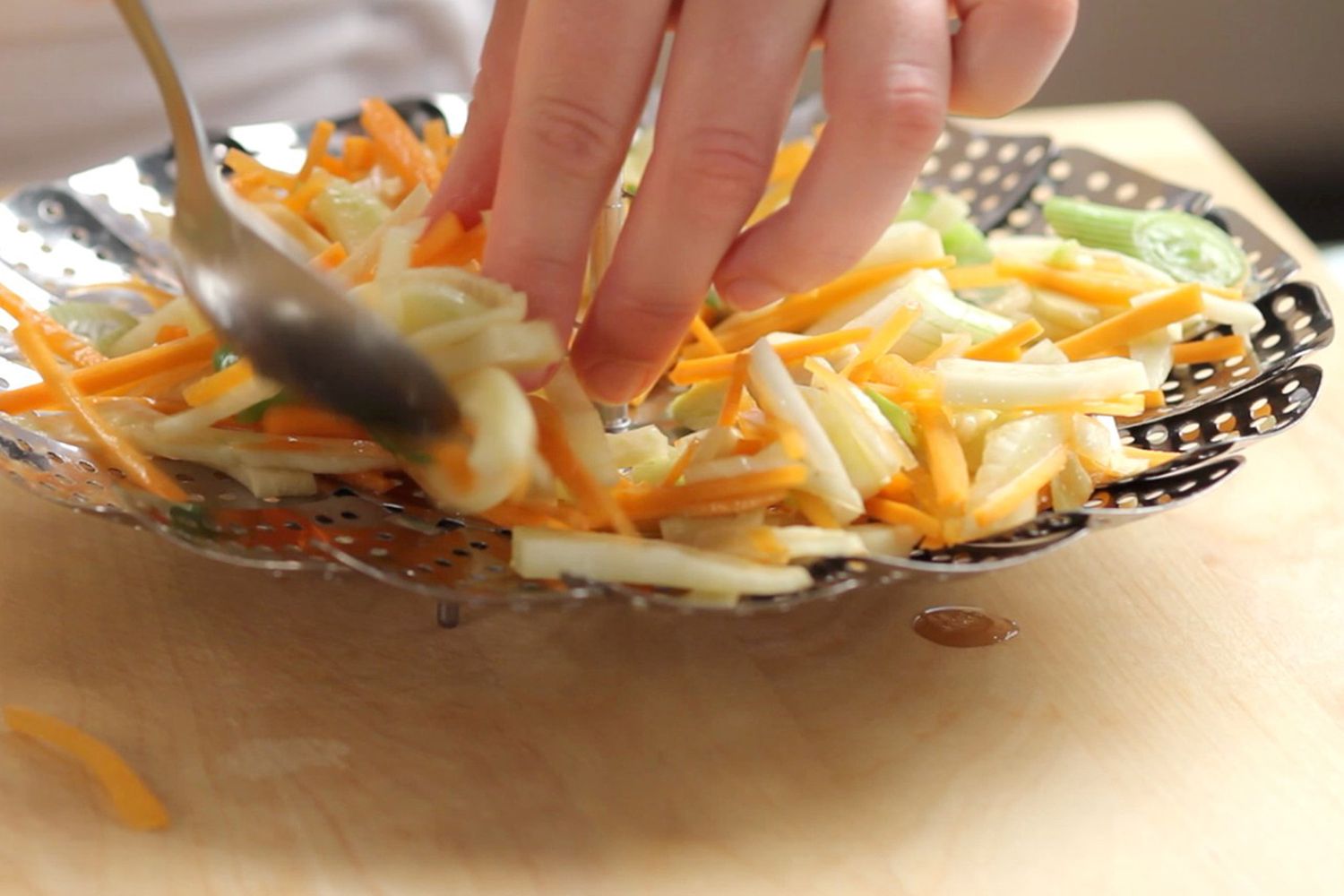 Step: 8/11
Bring a little water to the boil in a steamer (or use a bamboo steamer basket over a pan of boiling water). Place the vegetables in the steamer basket.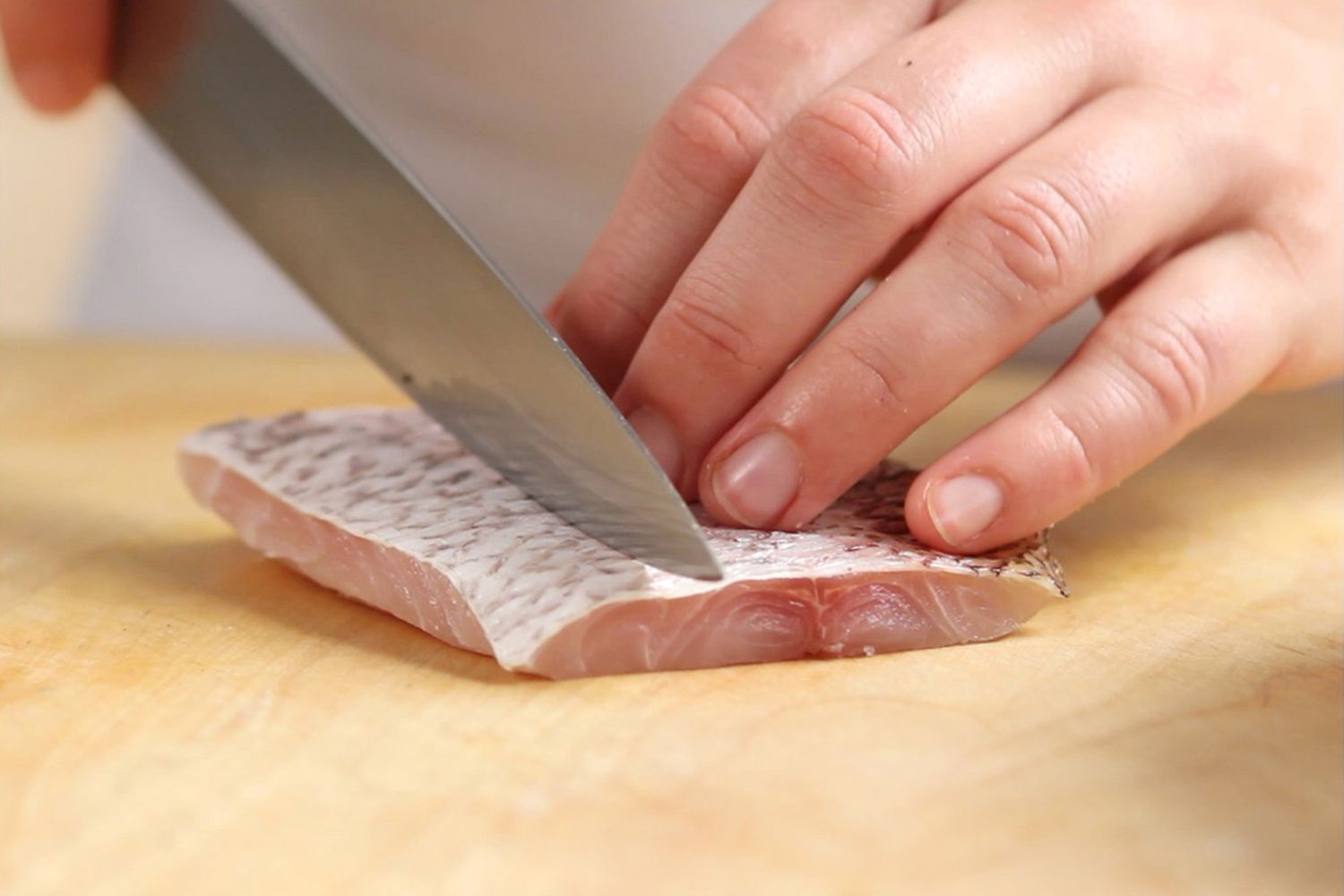 Step: 9/11
Pat the fish dry and lightly score the skin in a diamond pattern.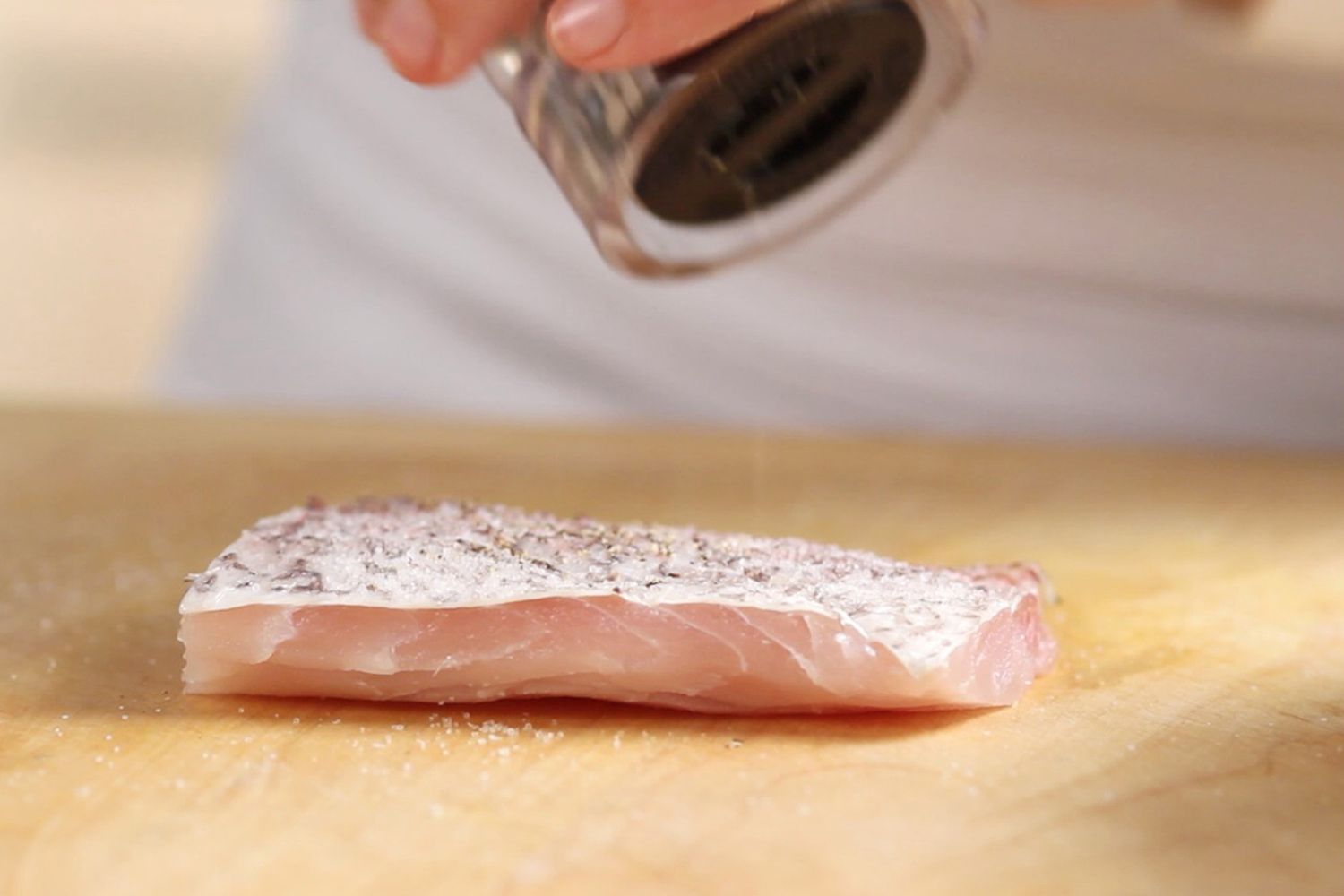 Step: 10/11
Cover and steam for 10 minutes.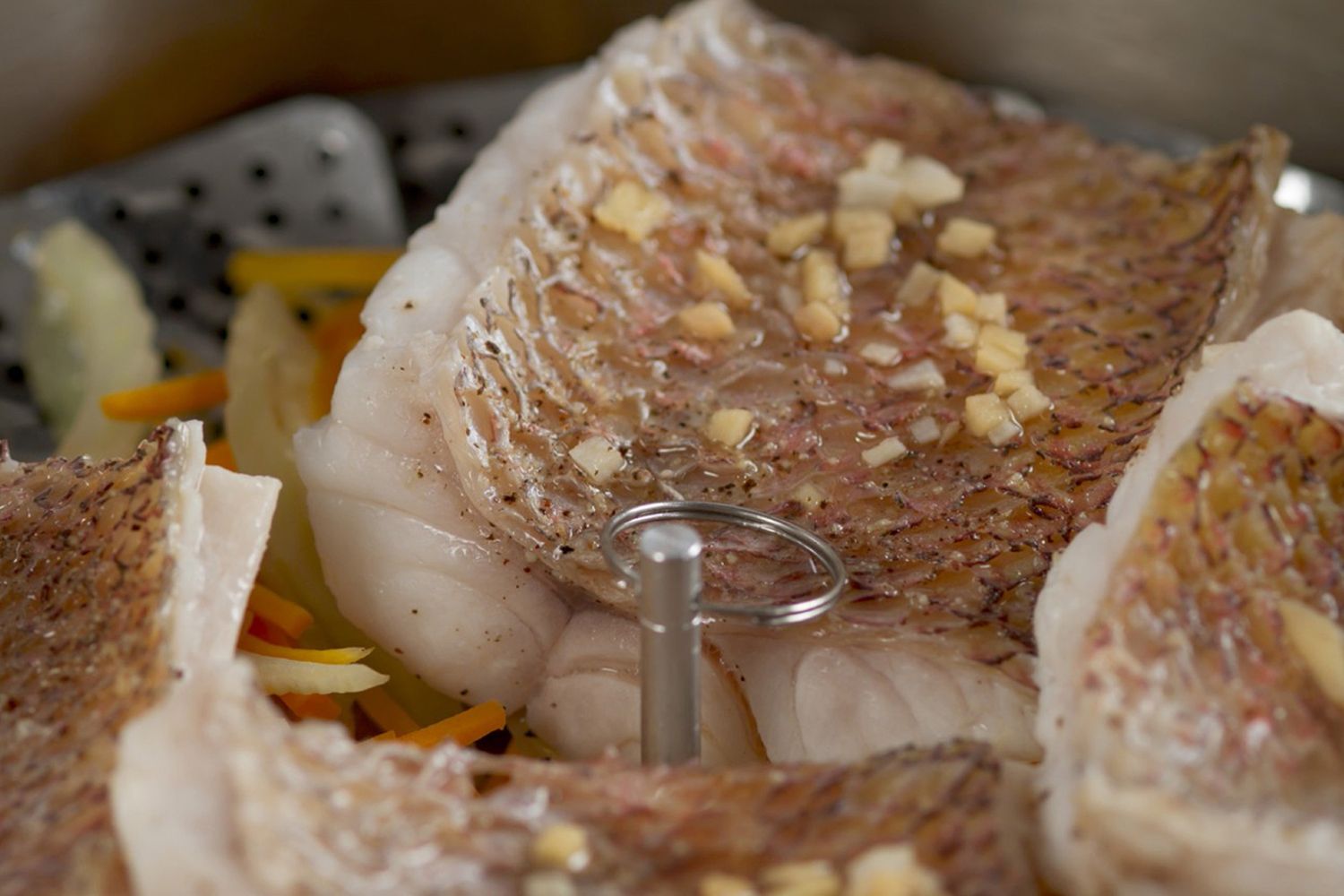 Step: 11/11
Remove from the heat and serve garnished with coriander.