Step: 1/8
Place the bulgur wheat in a pan with 250ml boiling salted water and cook for 10 minutes (or according to the pack instructions). Around 5 minutes before the end of cooking time, add the peas and finish cooking. Drain off any excess water.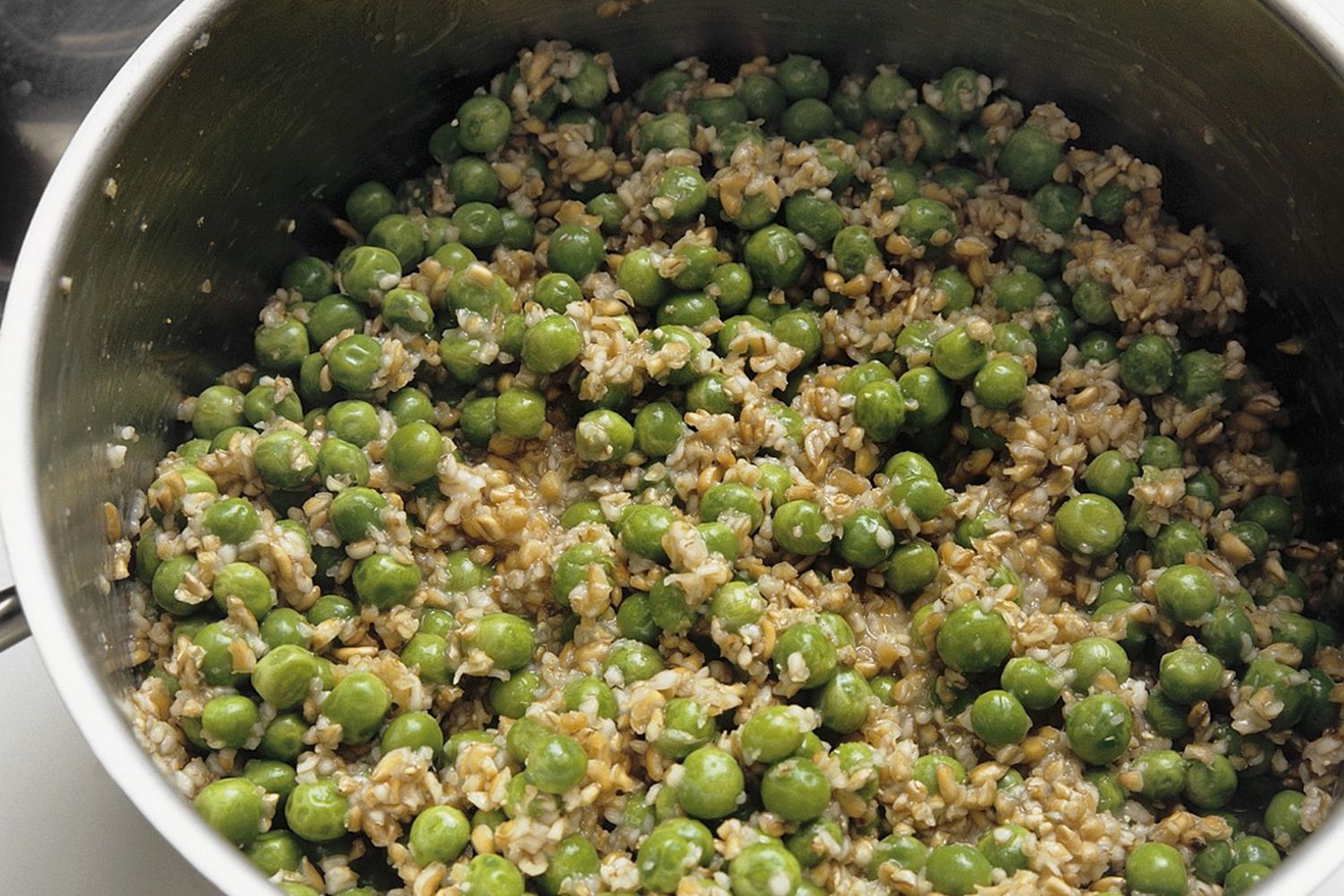 Step: 2/8
Clean the mushrooms and finely slice 3 of them. Quarter the remaining mushrooms. Plunge the tomatoes into boiling water, cool in cold water, then remove the skins, deseed and finely dice. Peel and finely chop the onion.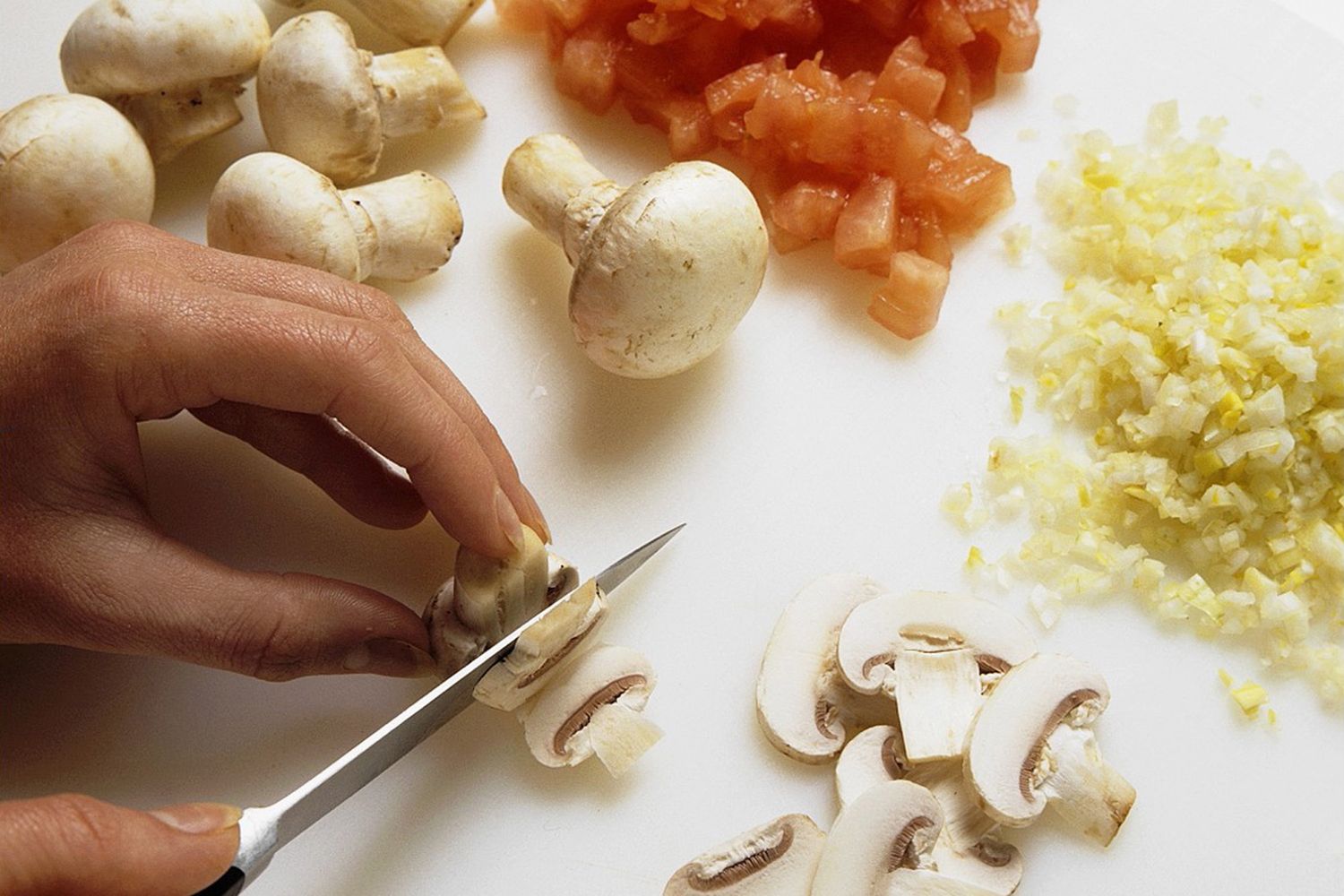 Step: 3/8
Add a third of the onions and tomatoes, along with the mushroom slices to the bulgur wheat. Season with salt, pepper, nutmeg and caraway. Mix well.
Step: 4/8
Wash the peppers, cut off a lid, remove the seeds and white fibres and separate the stalk from the lid.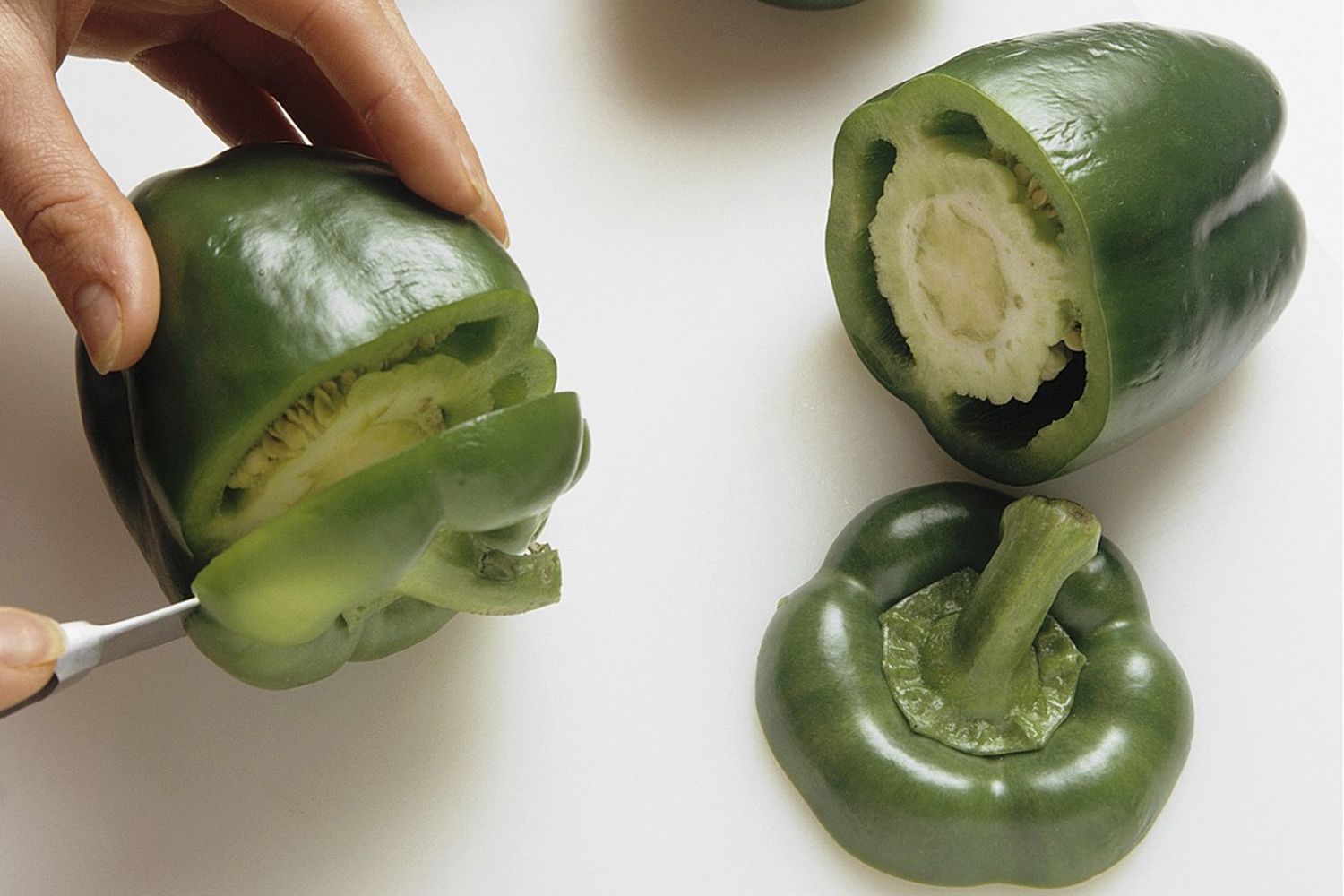 Step: 5/8
Spoon the bulgur mixture into the peppers.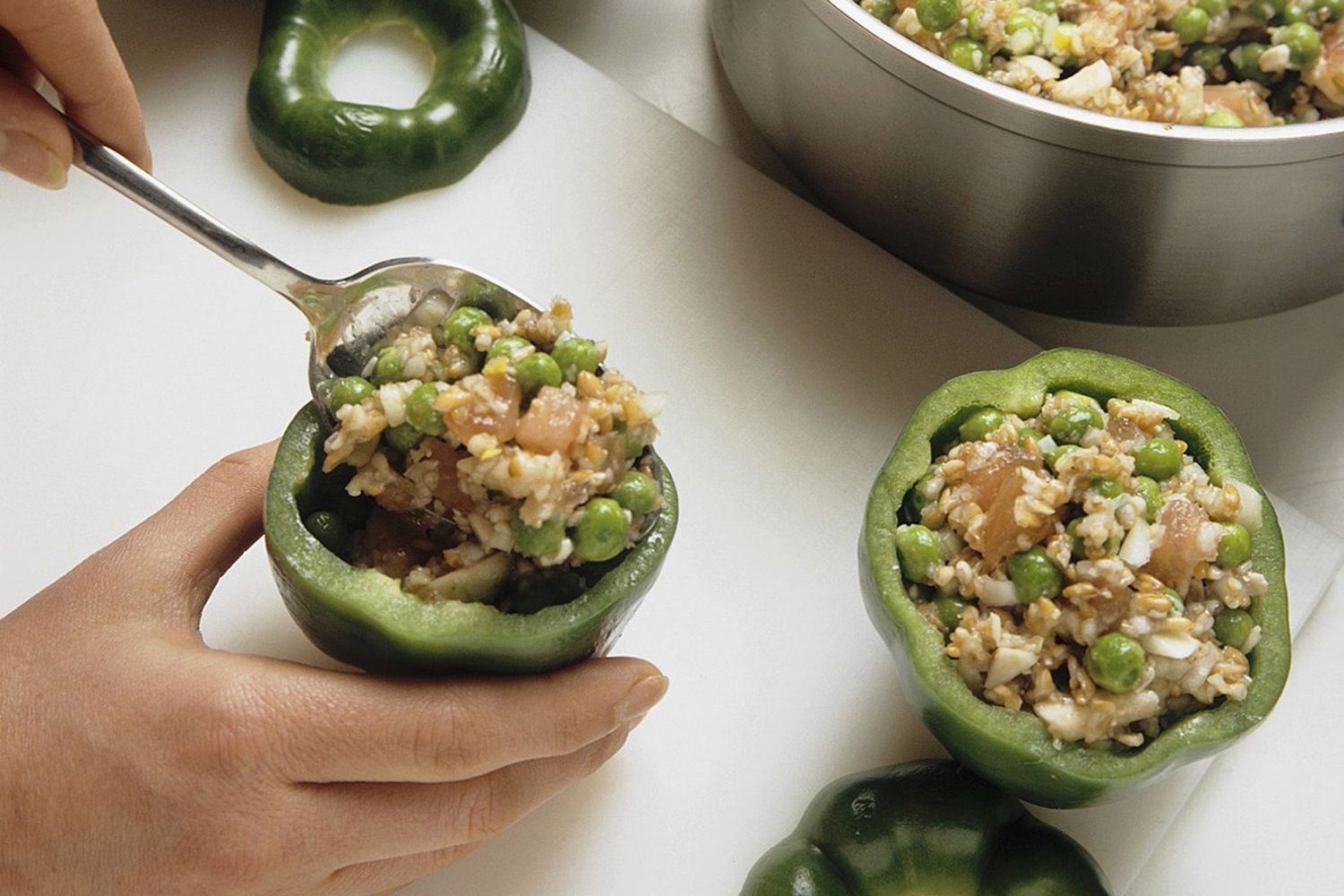 Step: 6/8
Melt the butter in a large pan and cook the remaining vegetables until tender. Pour in the stock. Place the lids on the peppers and place the stuffed peppers in the pan.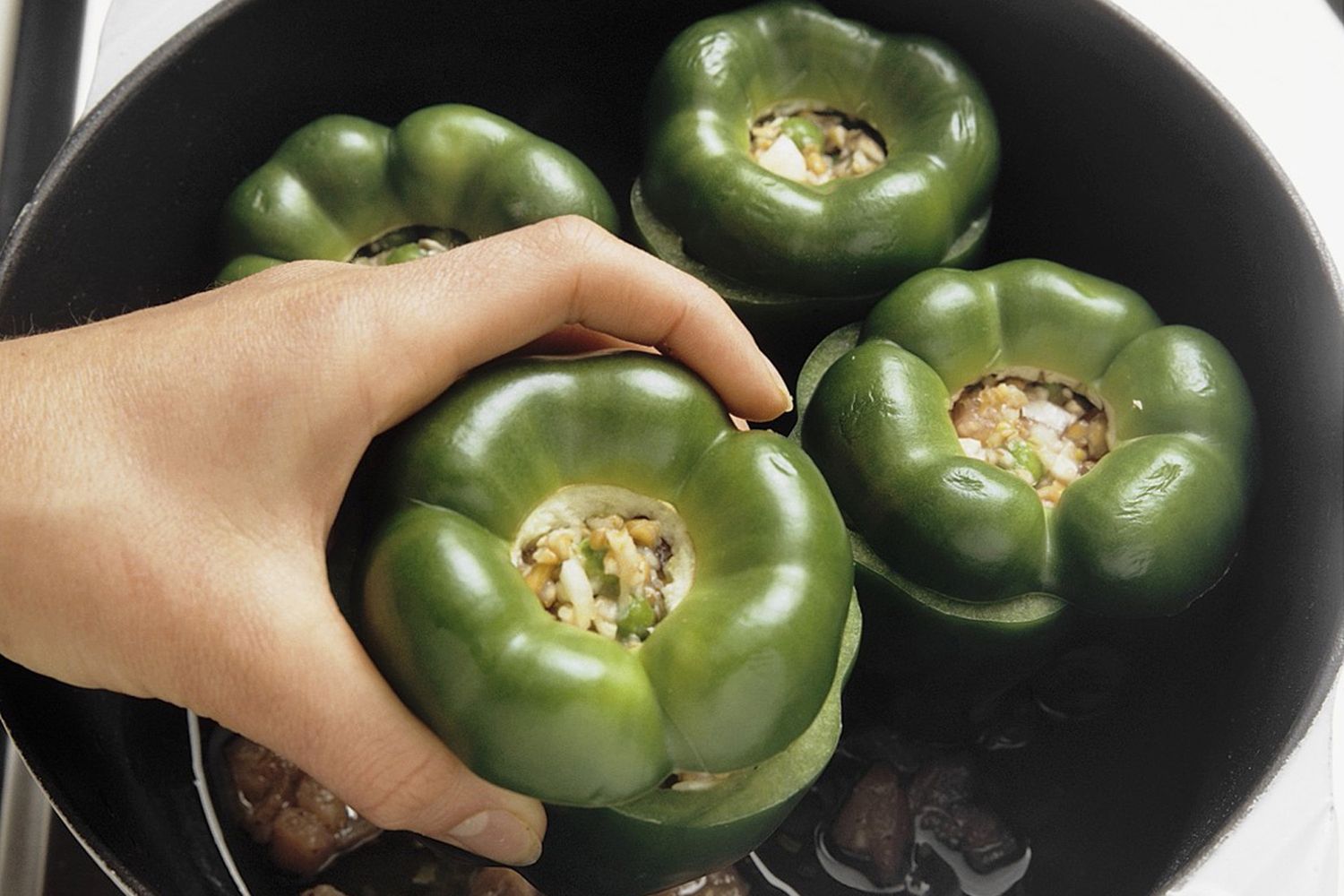 Step: 7/8
Cover and simmer for 1 hour over a low-medium heat until softened.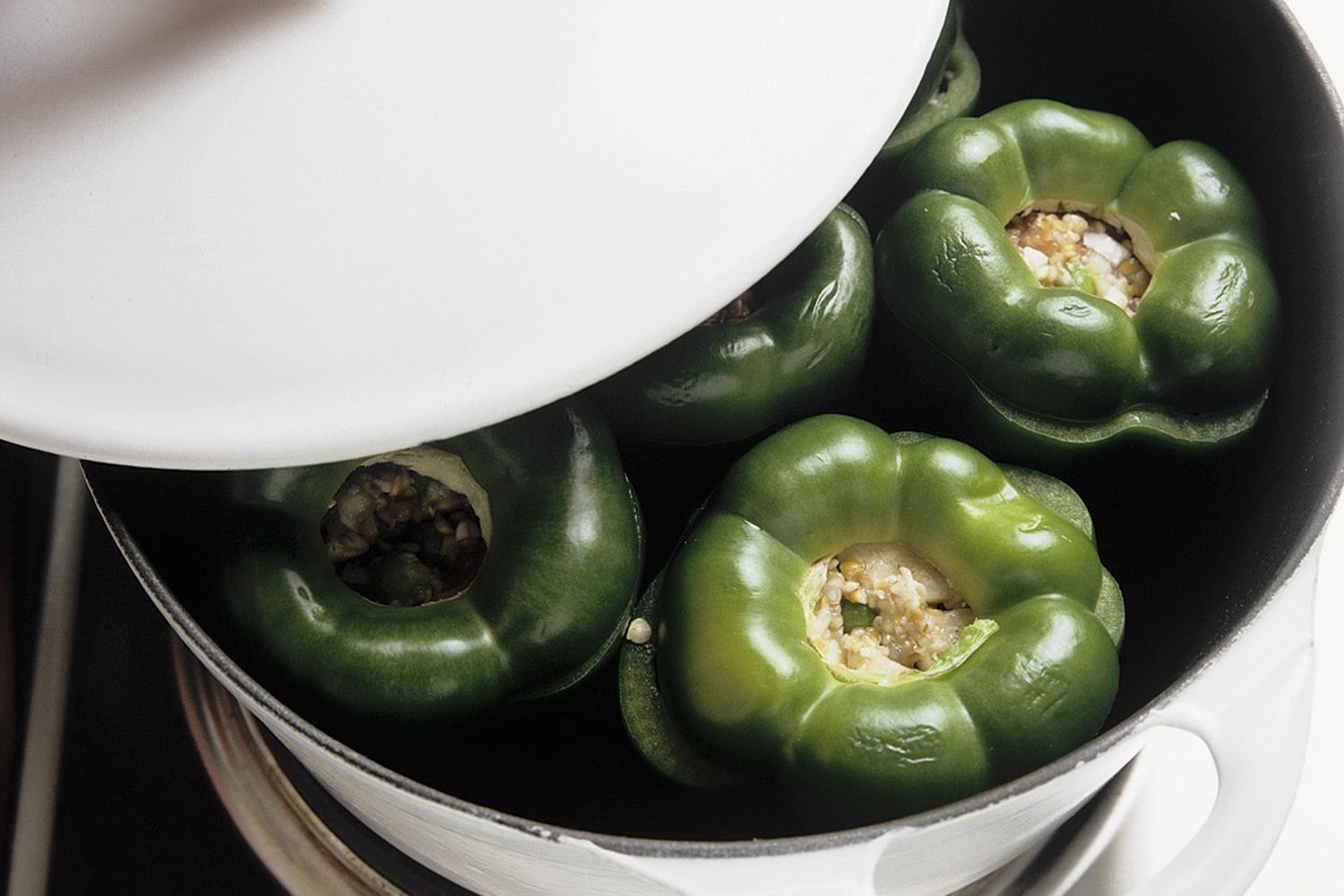 Step: 8/8
Remove the peppers from the pan. Add the paprika paste and cream, bring to the boil and simmer for 5 minutes. Season with salt, pepper and sugar. Serve the peppers with some sauce on plates.