Step: 1/9
Place the stock in a pan with a little salt and bring to the boil. Gradually add the polenta, stirring.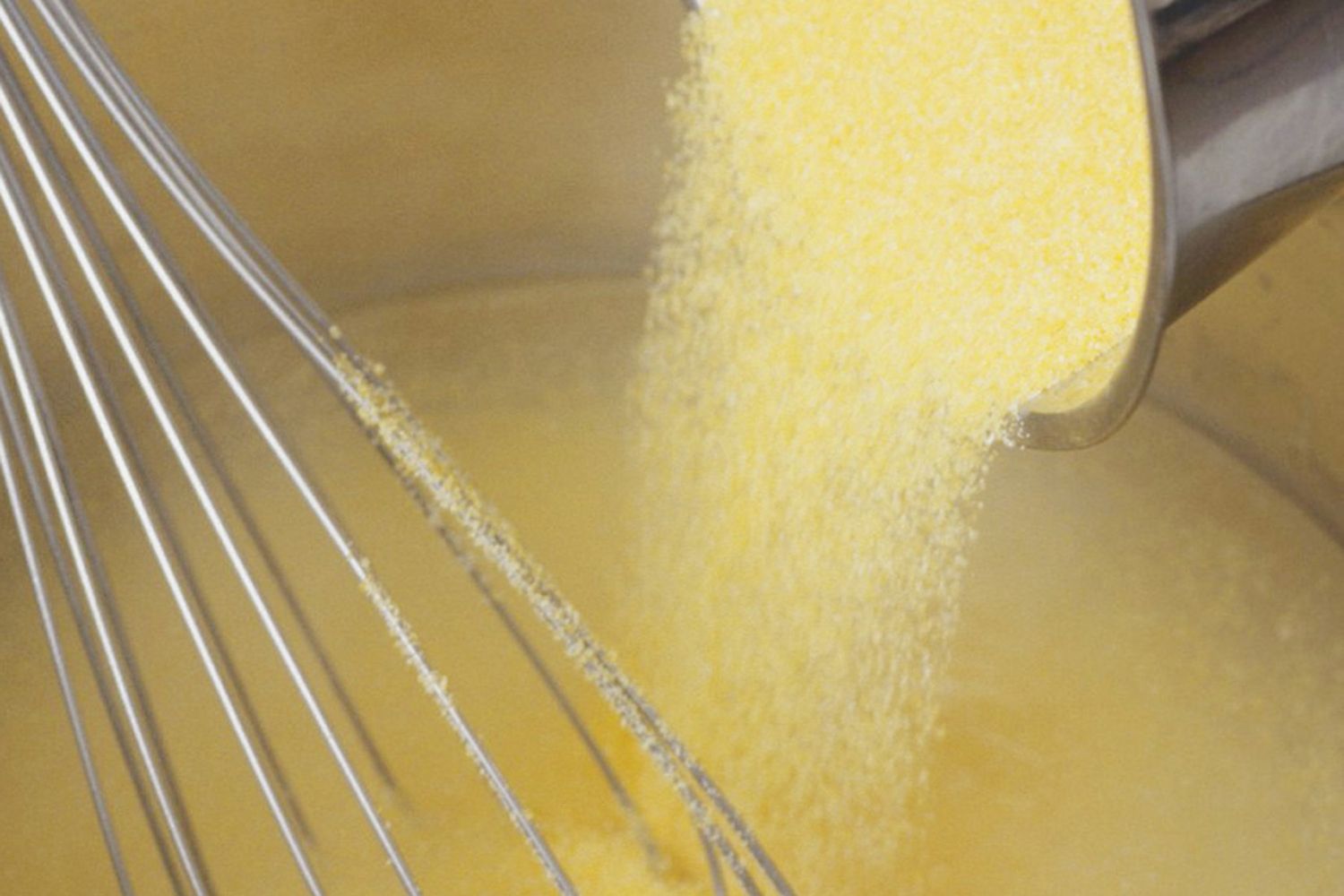 Step: 2/9
Cover and allow to simmer for 15 minutes over a low heat. Stir frequently to prevent burning. Add 1 tbsp oil to the polenta. Season with nutmeg and pepper.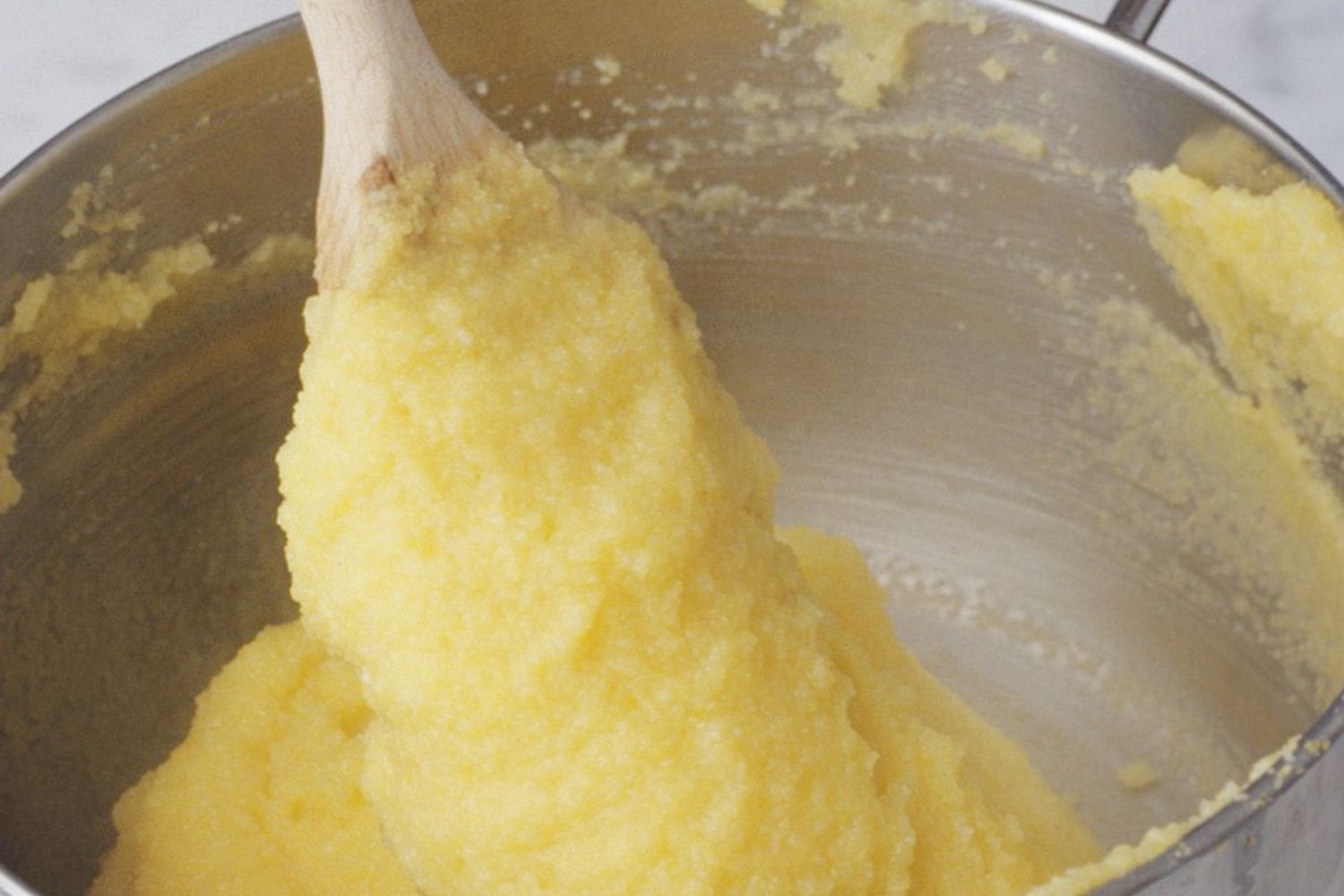 Step: 3/9
Grease a 32cm pizza tray, spread the out polenta mixture to about 1-2 cm thick and allow to cool.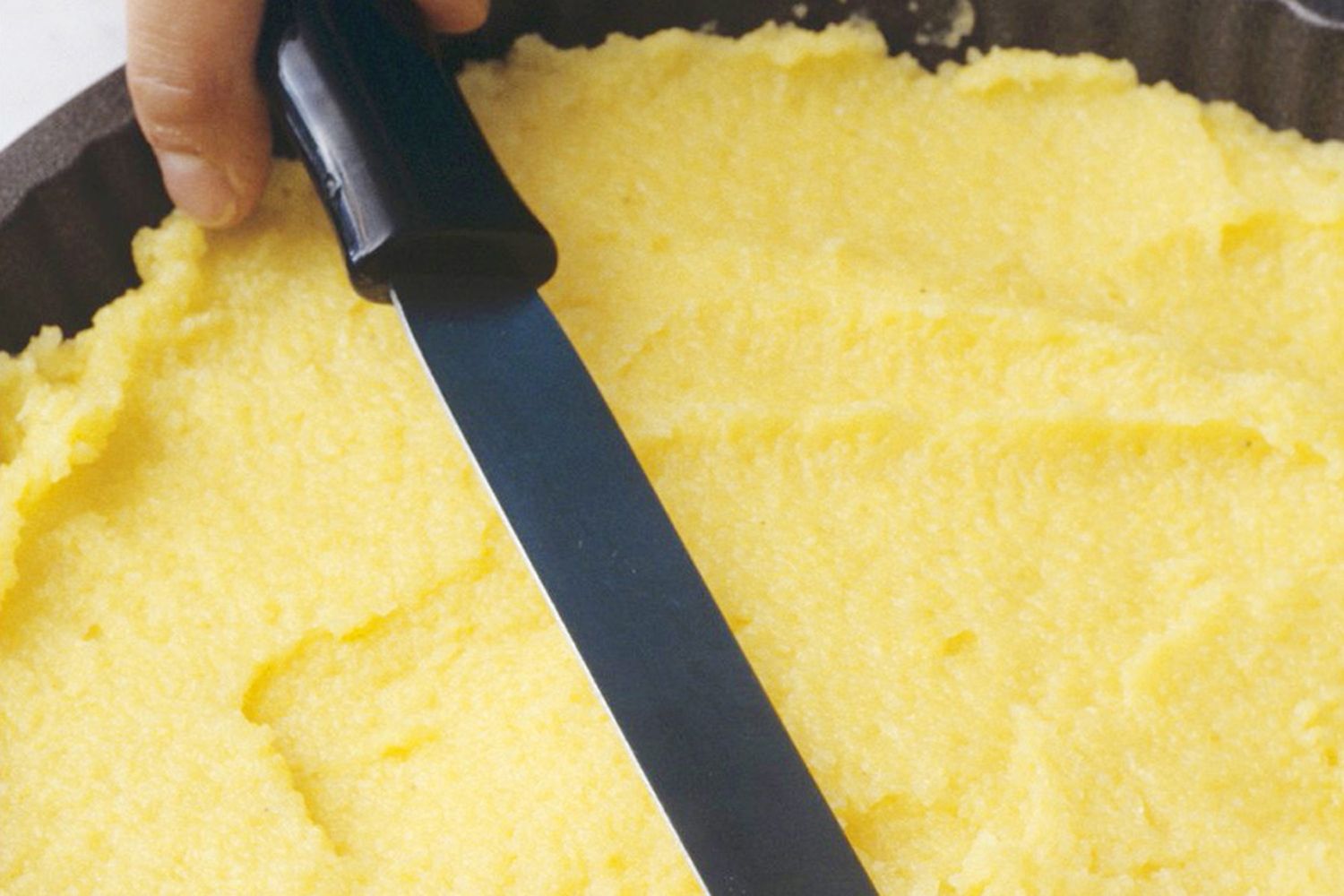 Step: 4/9
Clean the mushrooms and halve if necessary.
Step: 5/9
Peel and finely chop the onion and garlic.
Step: 6/9
Melt the butter in a pan and saute the onions and garlic until softened. Add the mushrooms and cook, stirring, until the liquid evaporates.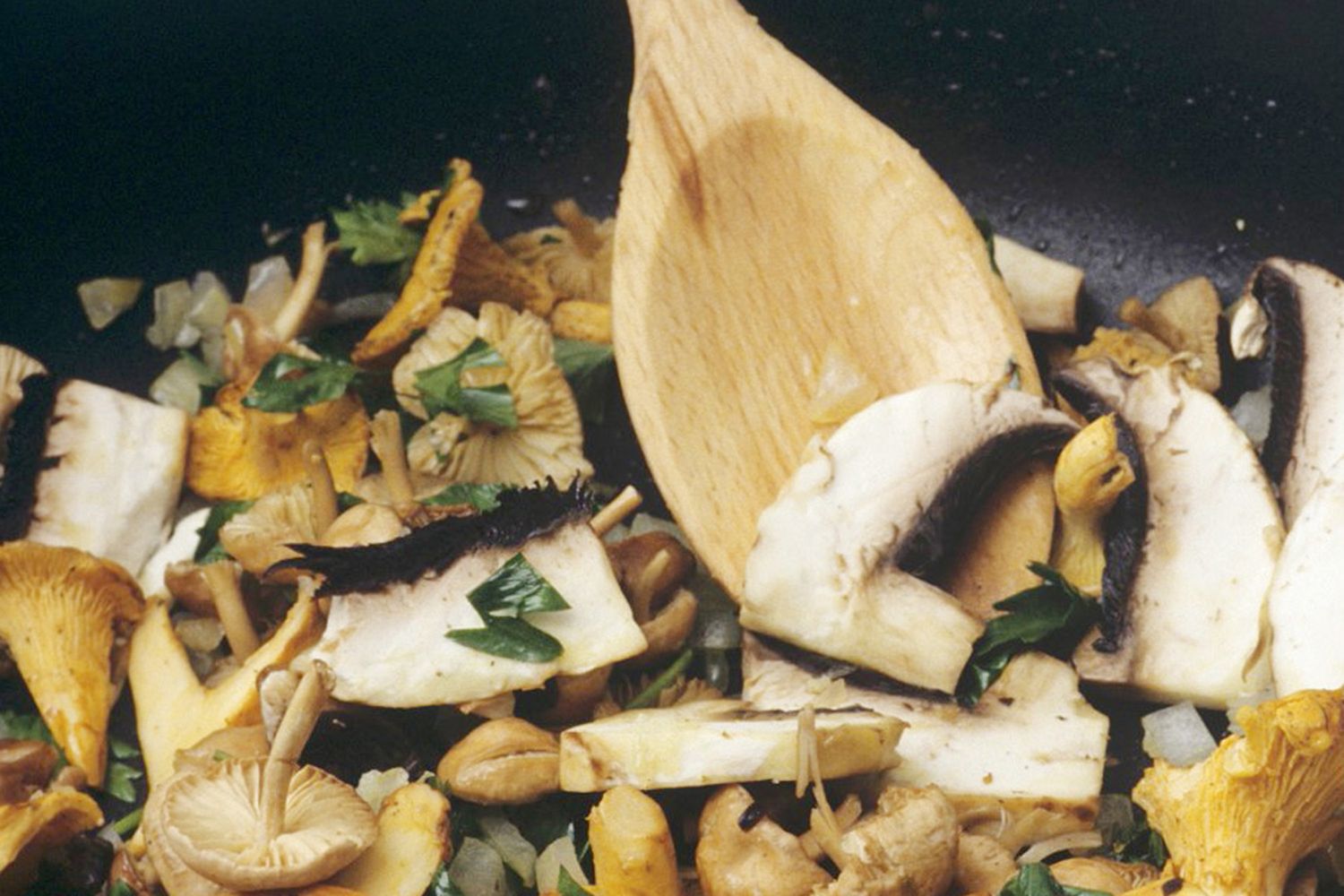 Step: 7/9
Season the mushrooms with salt, pepper and nutmeg. Add the parsley.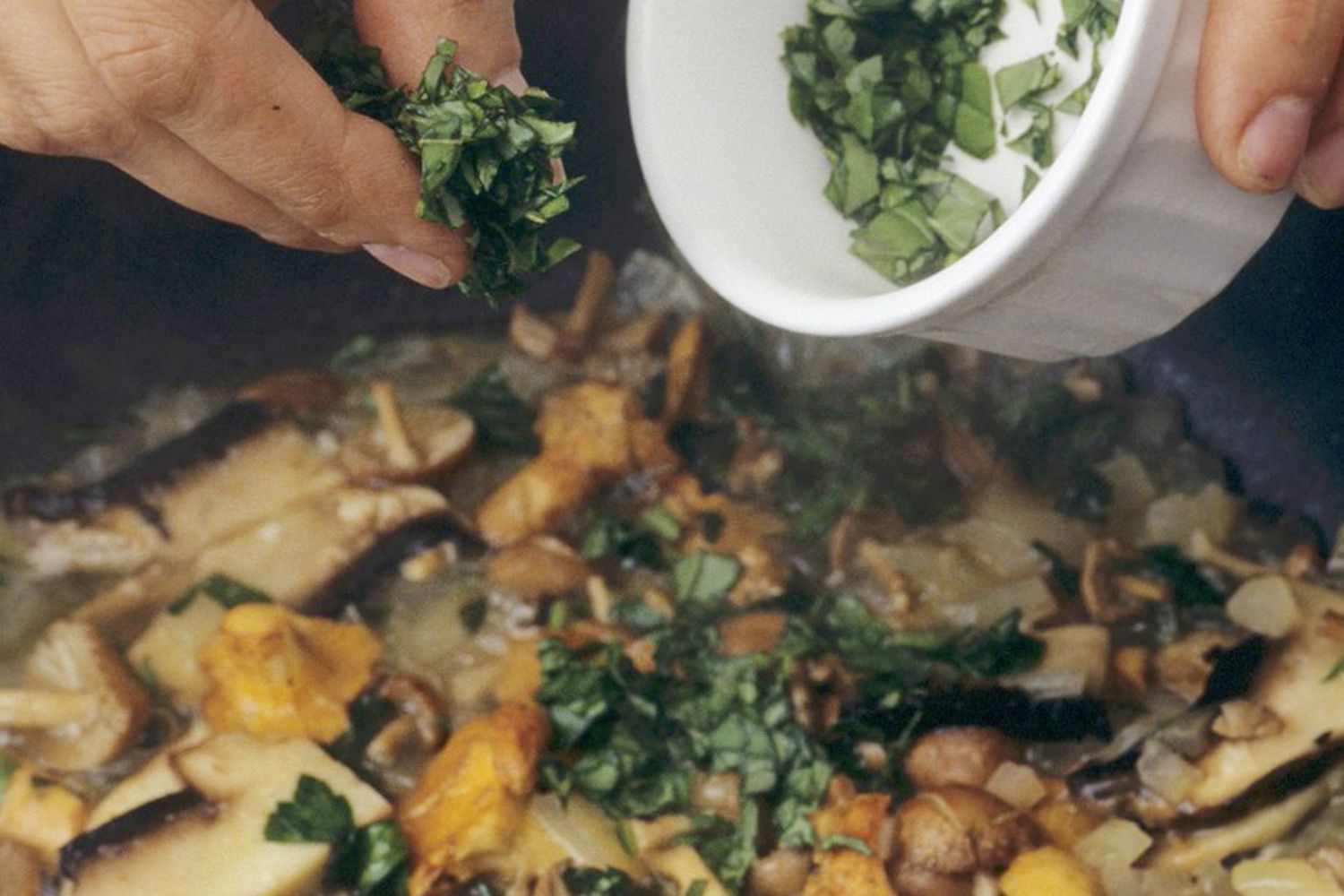 Step: 8/9
Turn out the polenta and cut into 8 slices. Brush with oil.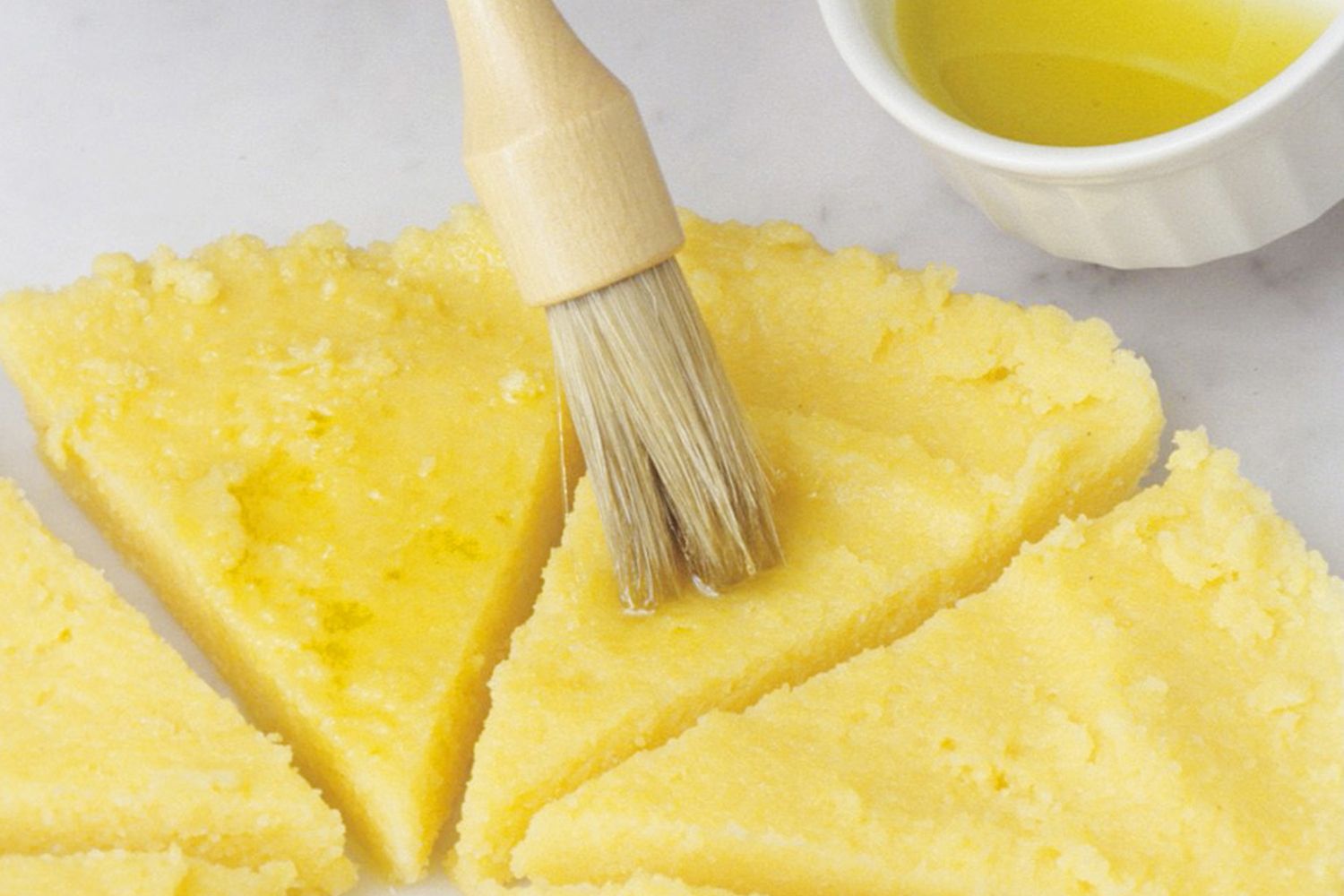 Step: 9/9
Cook the polenta slices on a hot griddle brushed with olive oil until browned on both sides. Serve on plates with the mushrooms.