Step: 1/11
Peel and dice the onion.
Step: 2/11
Drain the capers, anchovies and gherkins and finely chop them separately.
Step: 3/11
Place the beef tartare in a bowl. Add the onions, finely chopped capers, anchovies and gherkins, mustard and ketchup.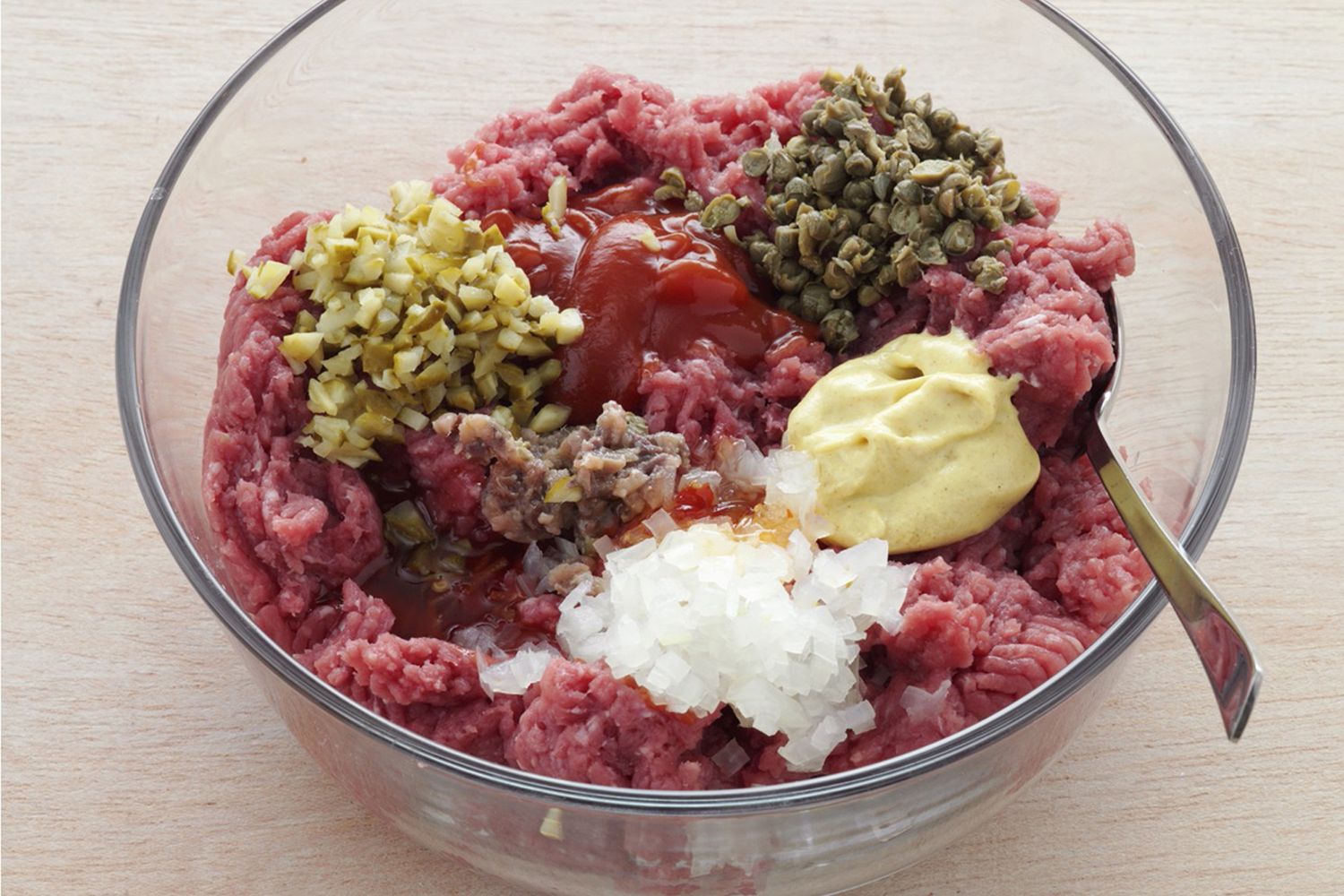 Step: 4/11
Mix thoroughly. Add the egg and 1 tbsp parsley and season with salt and pepper.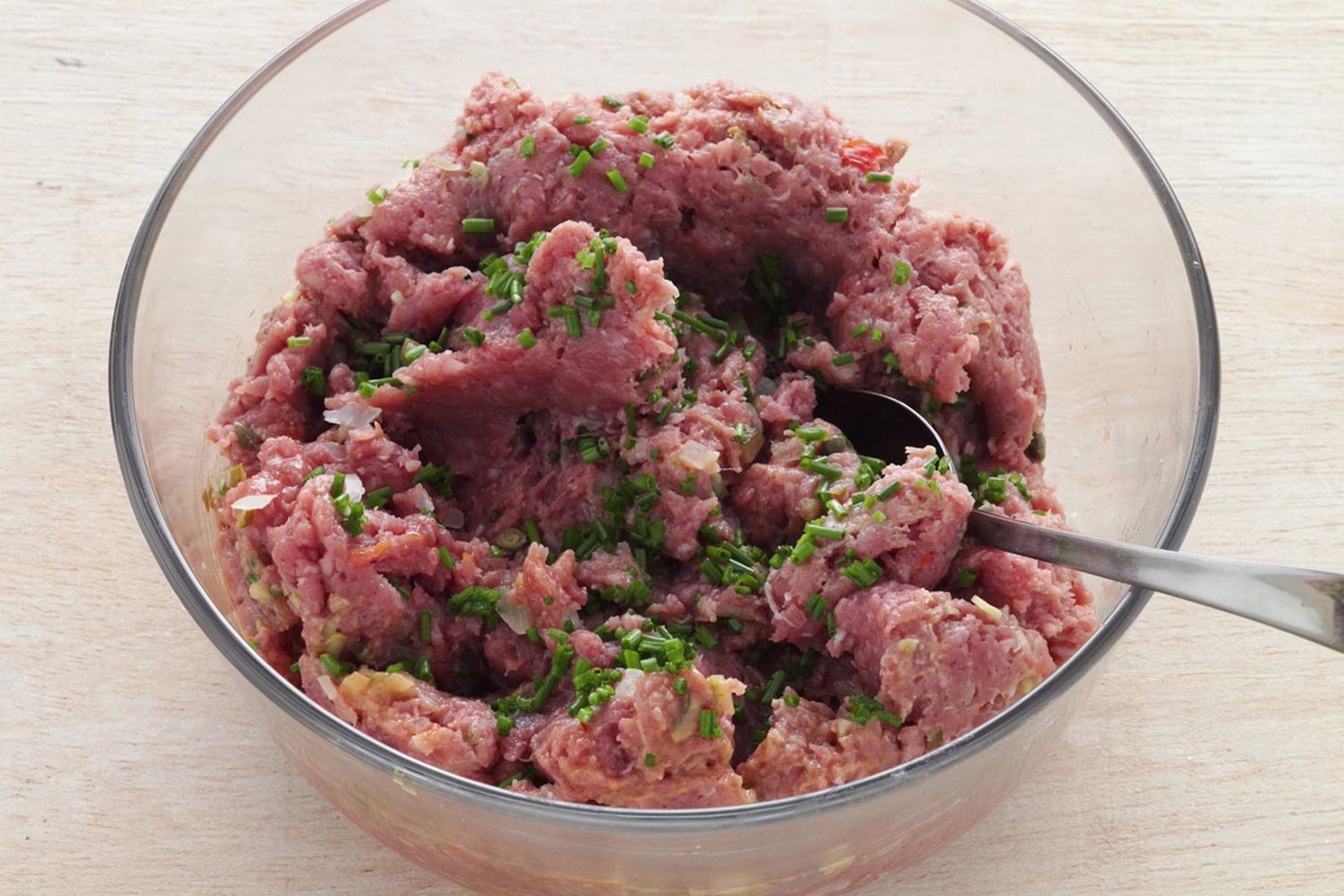 Step: 5/11
Place 2 slices of roast beef, slightly overlapping each other, on a board. Place a spoon of tartare on top and roll tightly into a small roll. Cover and chill in the fridge.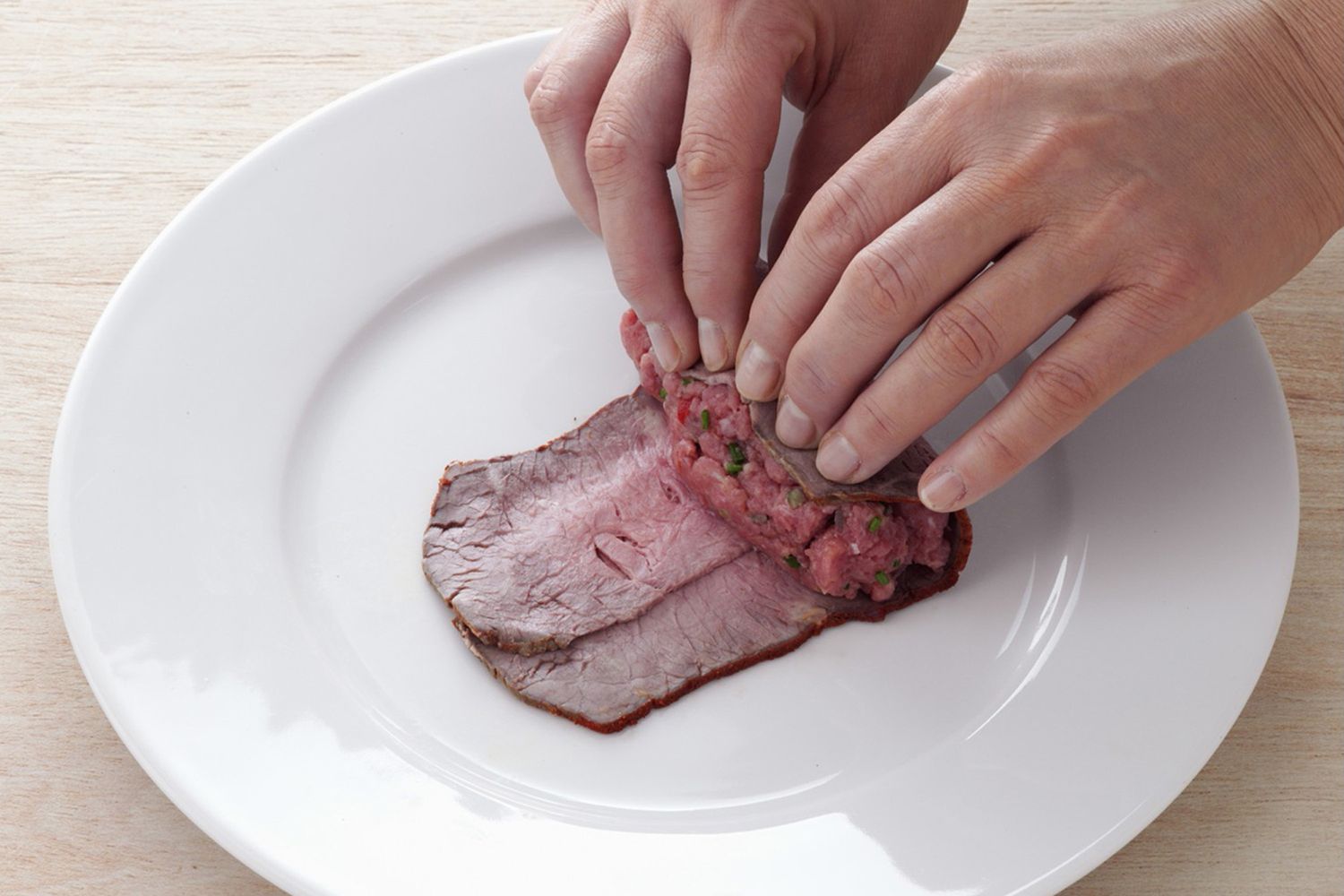 Step: 6/11
Mix the crème fraîche, mayonnaise, remaining parsley and lemon zest in a bowl. Sprinkle with the cayenne pepper. Stir in the lemon juice and season to taste.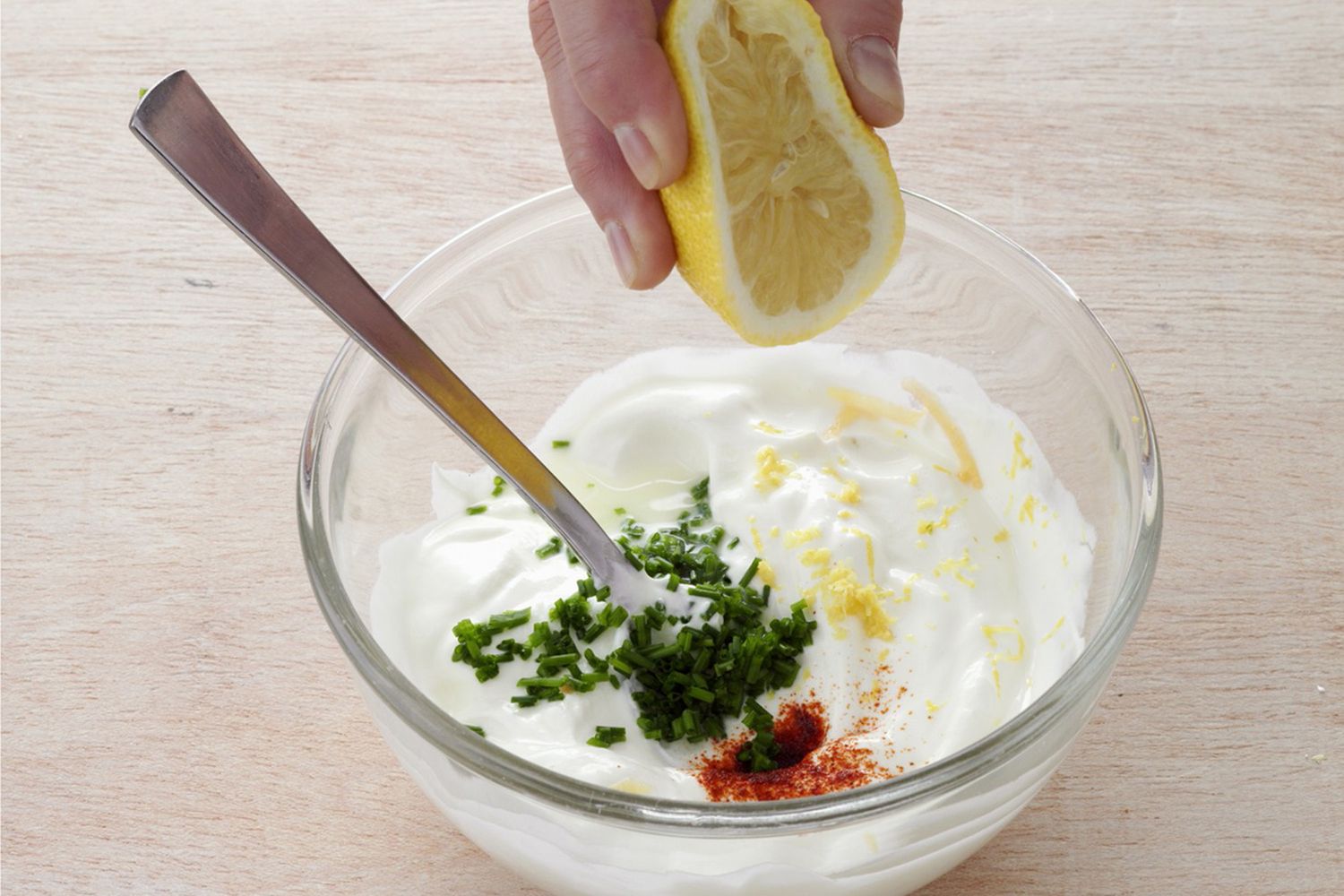 Step: 7/11
Serve the roast beef rolls on hash browns and garnish with the sauce and chives.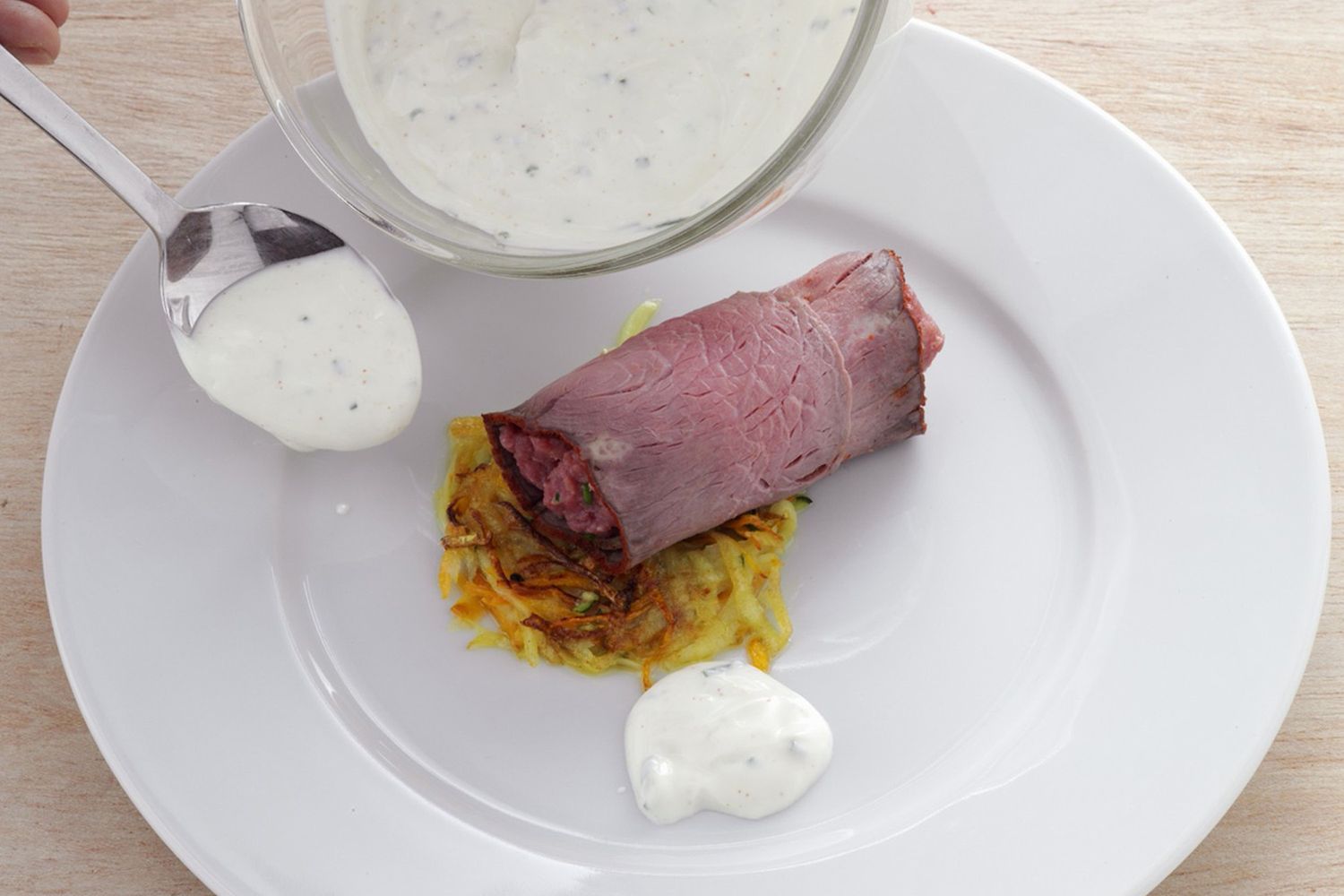 Step: 8/11
Place the rest of the tartar on 4 plates using cooking rings to make a neat shape. Chill in the fridge.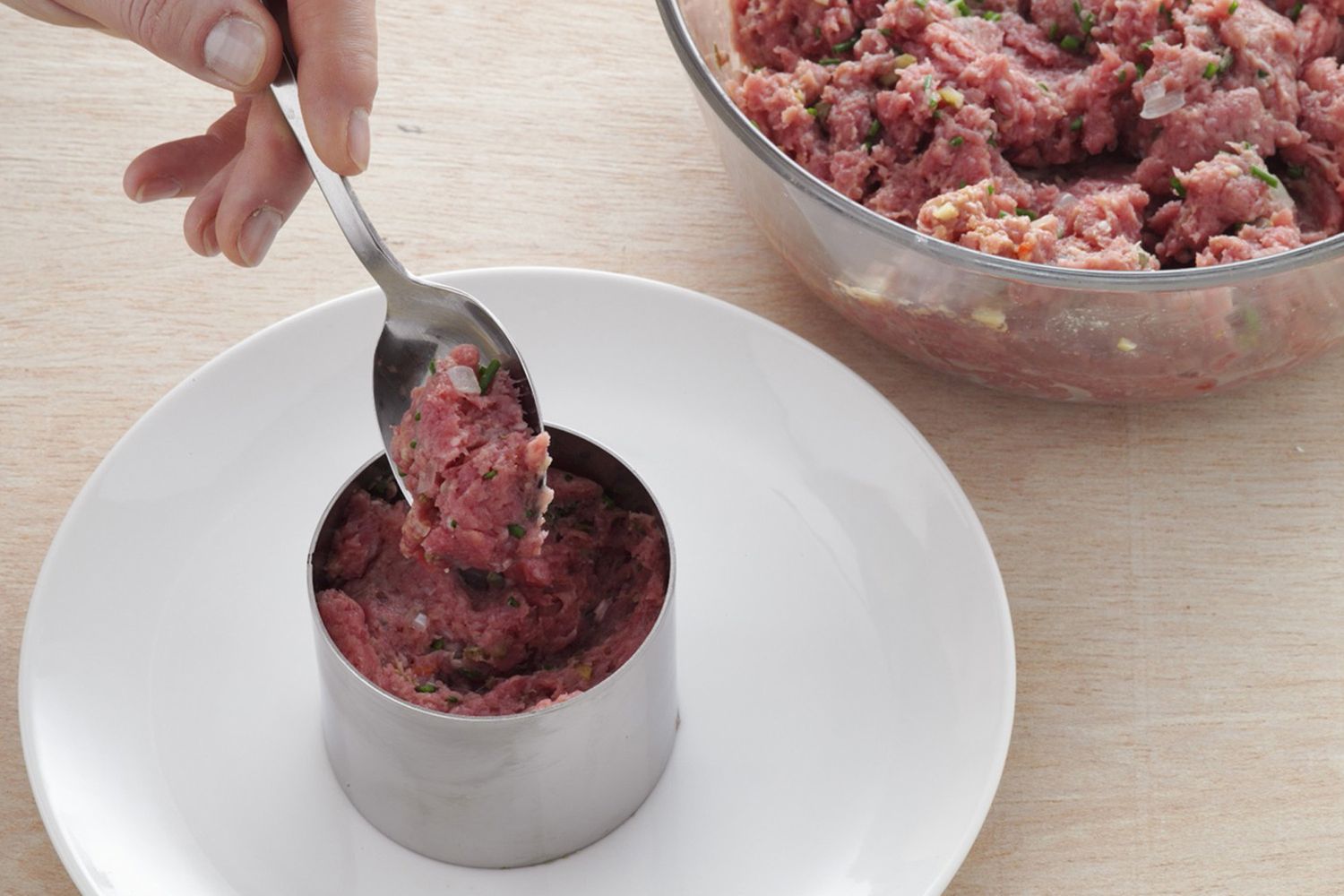 Step: 9/11
Remove the bread crust, cut into cubes, and fry in hot butter until golden brown all over. Cool, then place on top of the tartare rings.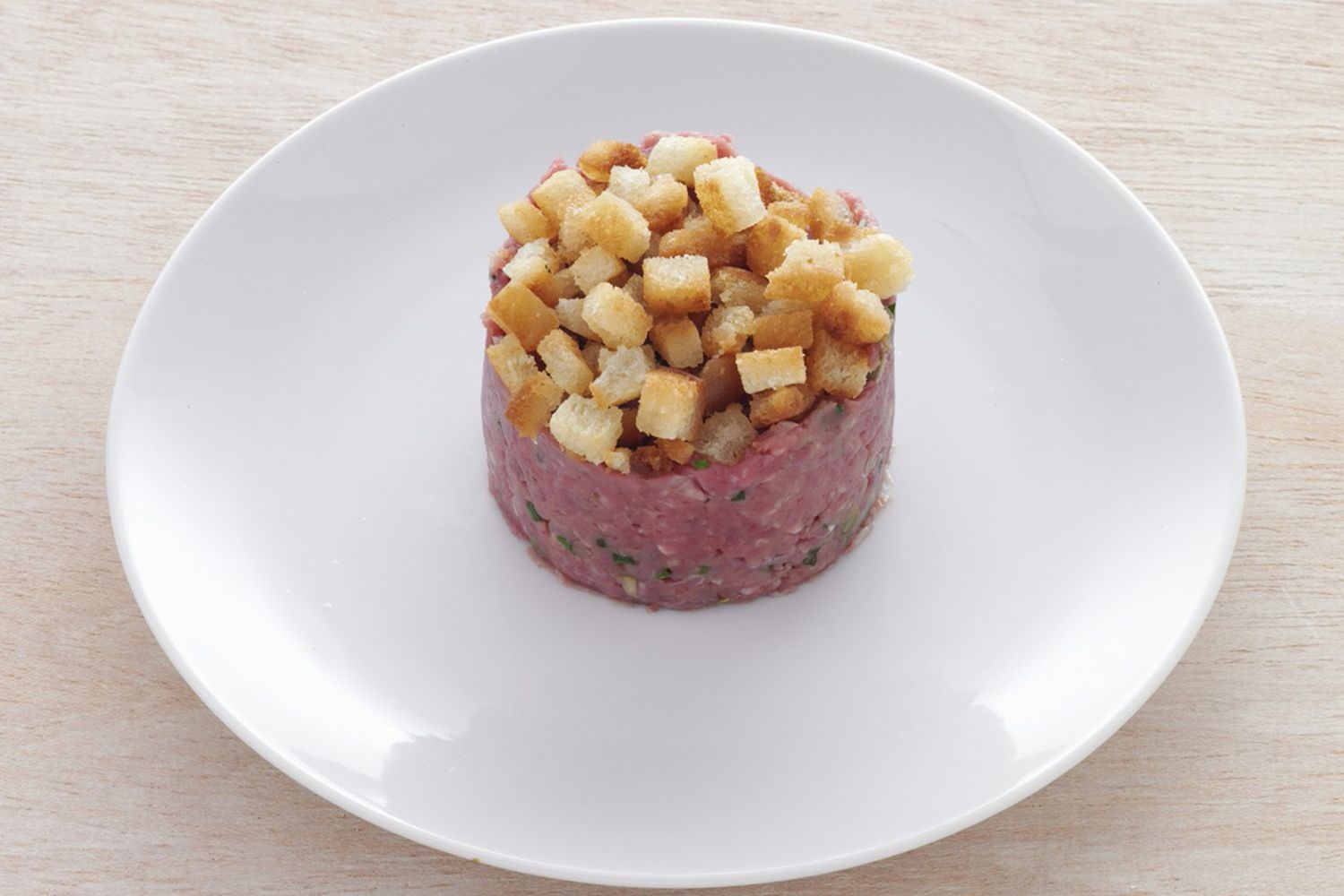 Step: 10/11
Wash the vegetables and chop decoratively (eg. into diamonds).
Step: 11/11
Mix the vegetables in a bowl with lemon juice, oil, salt and pepper and serve around the tartare rings.