Step: 1/13
Carefully remove the bones from the rabbit saddle with a sharp knife, but do not cut through the meat. Remove the backbone, wash, drain and chop diagonally into pieces.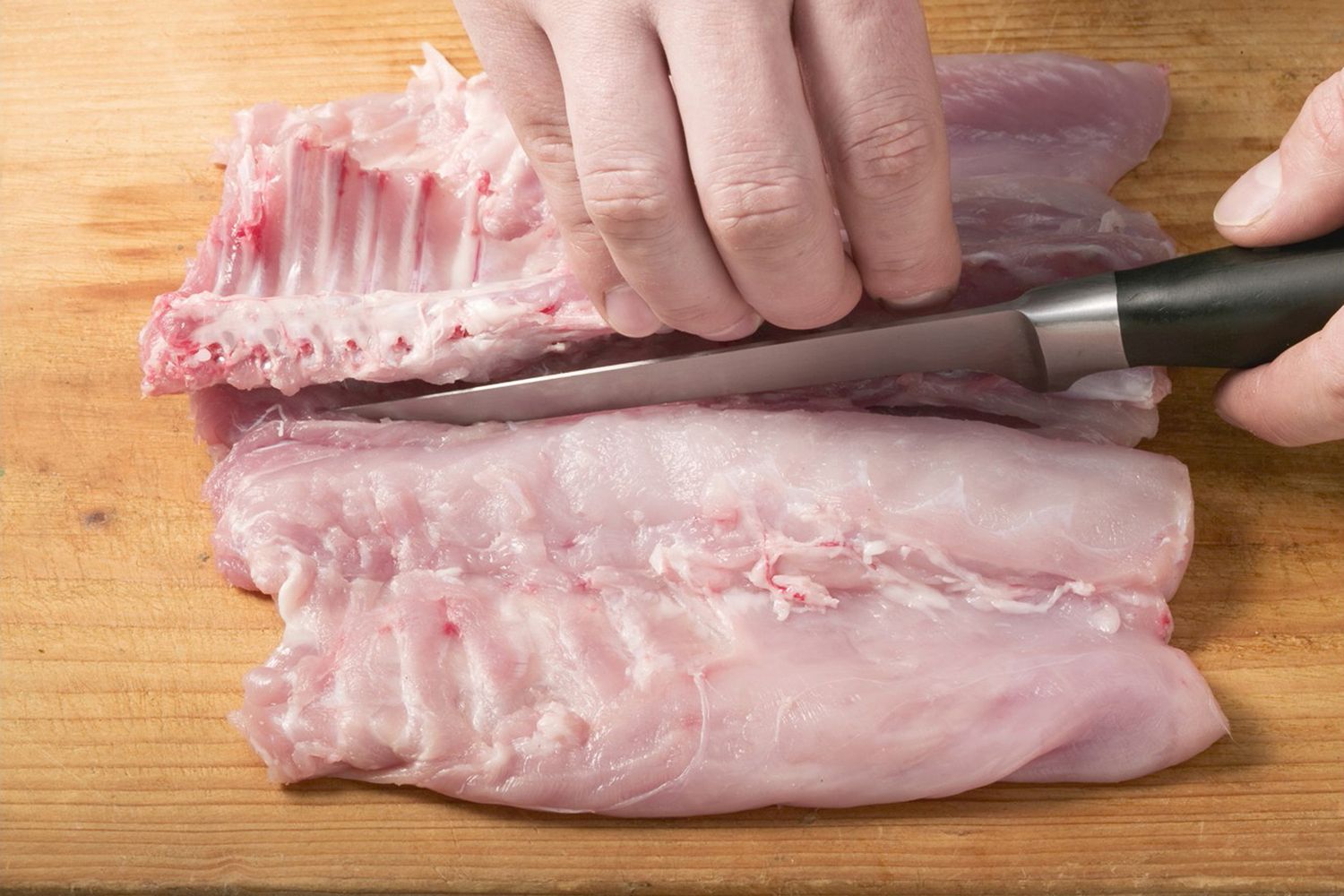 Step: 2/13
Wash the romaine lettuce and remove the outer leaves.
Step: 3/13
Blanch the lettuce heart in boiling salted water then rinse under cold water. Drain the lettuce well and chop finely.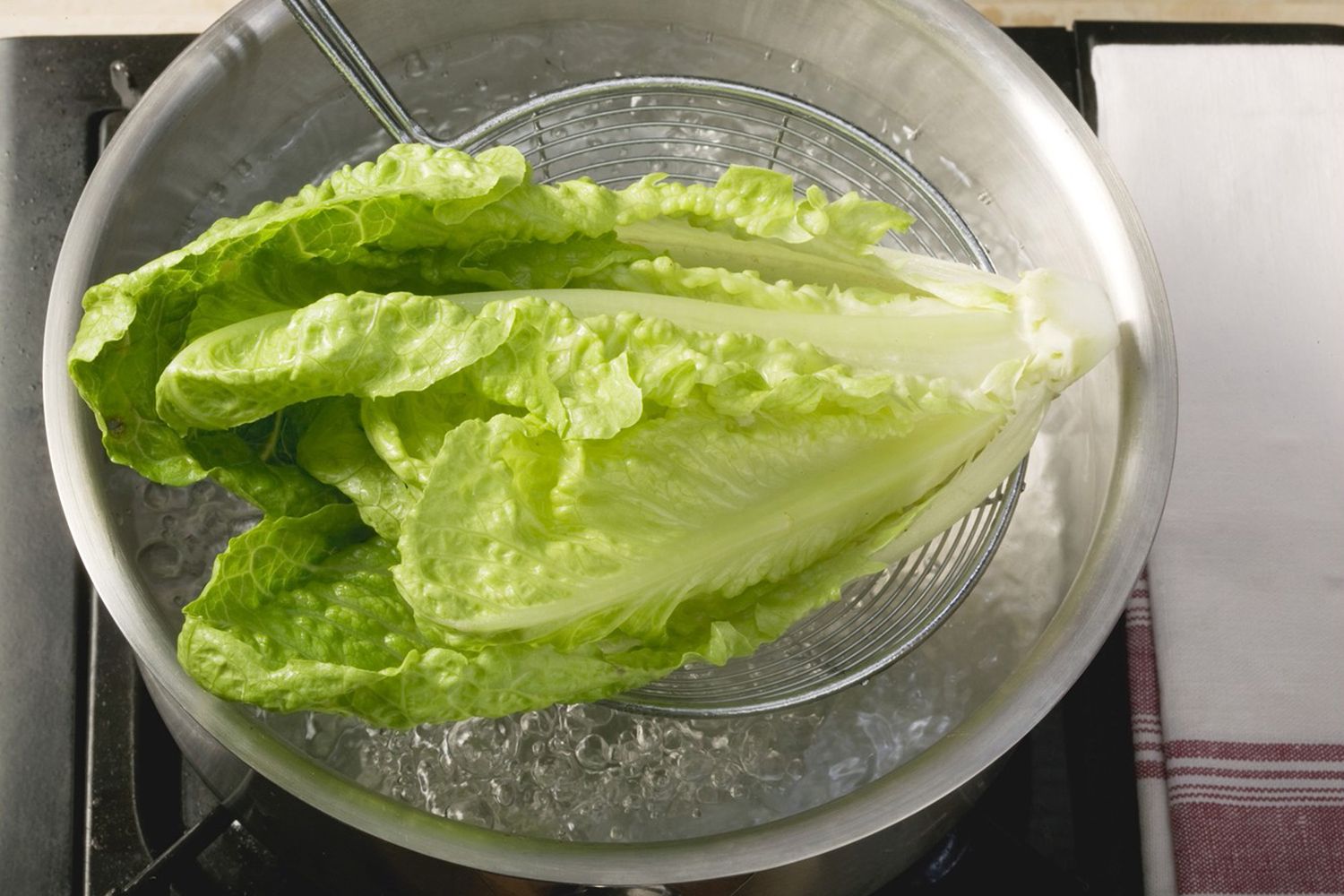 Step: 4/13
Cut the ham into small cubes.
Step: 5/13
Cover the white bread with the milk and soak briefly.
Step: 6/13
Wash the thyme, pick off the leaves and finely chop.
Step: 7/13
Spread out the rabbit saddle on a work surface and season with salt and pepper. Mix the soaked bread with the egg, lettuce, ham and thyme. Season the mixture with salt, pepper, nutmeg and a pinch of cayenne pepper, and mix well. Place the filling in the middle of the rabbit saddle and fold over the flaps from both sides. Sprinkle the stuffed rabbit on the outside with salt and pepper.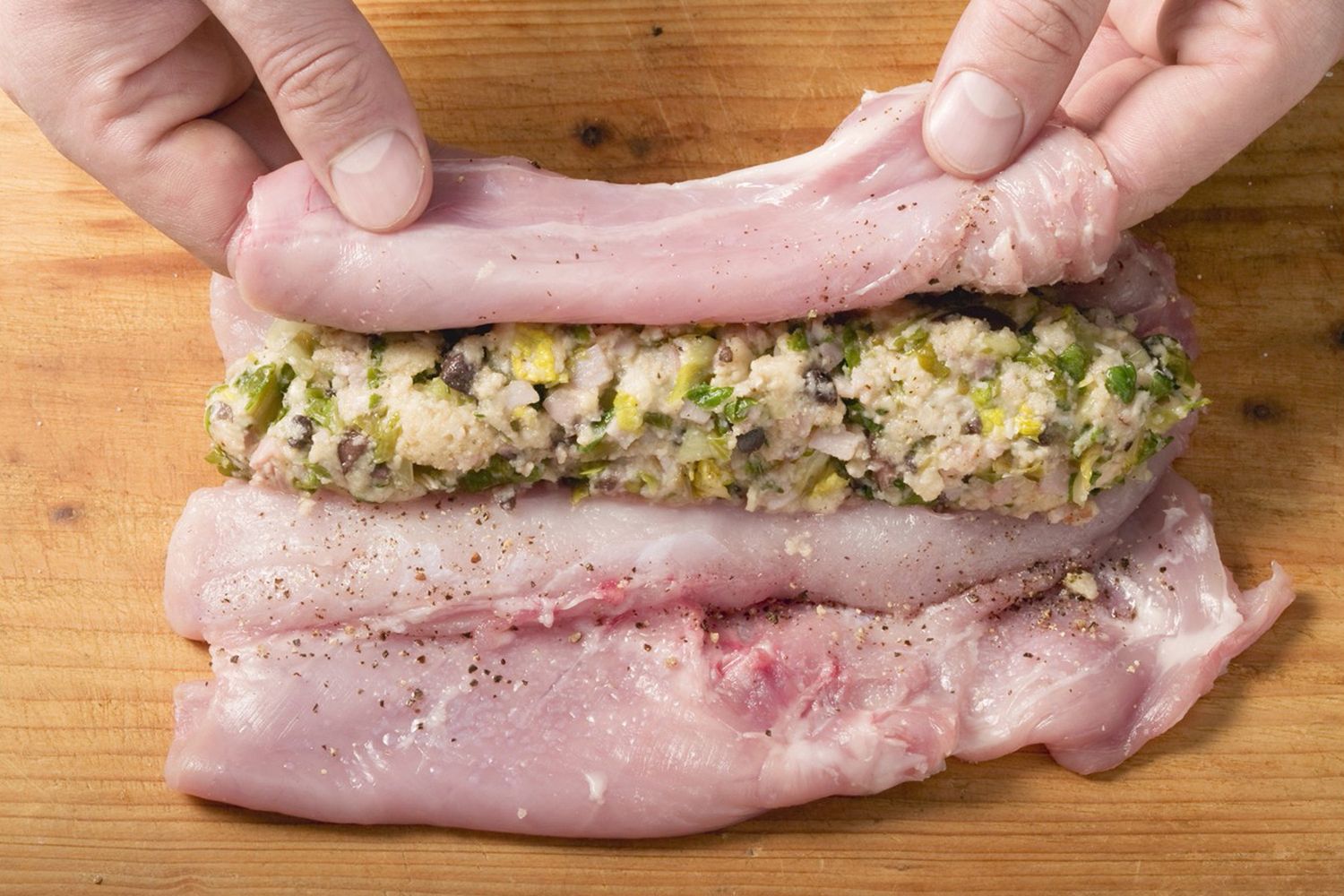 Step: 8/13
Wrap the rabbit saddle in heat resistant cling film, then wrap tightly in foil. Bring a large pan of water to the boil. Place the rabbit roll in the water, cover and cook over a low heat for 1 hour.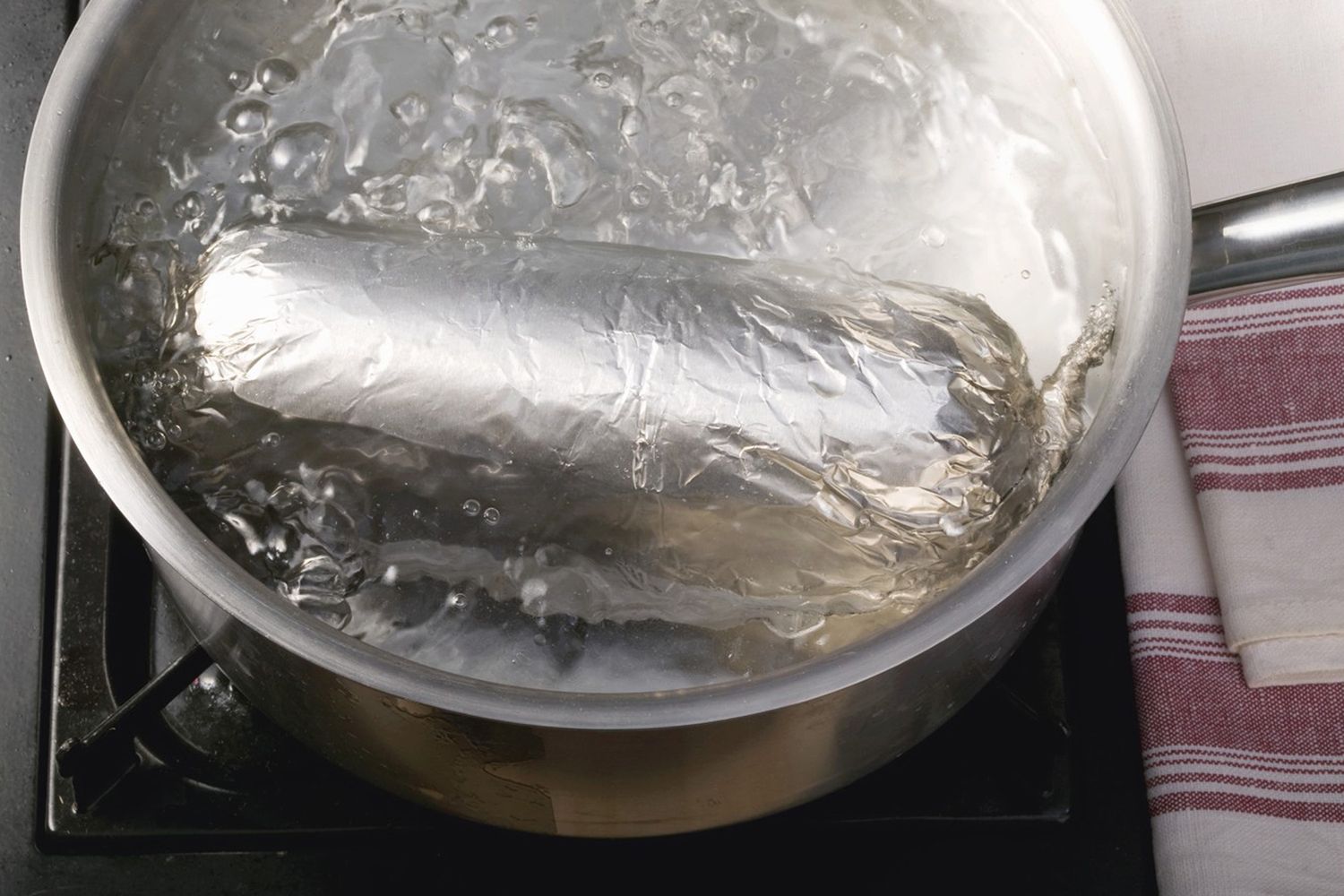 Step: 9/13
Meanwhile peel the shallot, carrot and parsley root.
Step: 10/13
Finely dice the shallot and chop the carrot and parsley.
Step: 11/13
Heat the olive oil in a casserole and saute the chopped rabbit bones. Add the shallots, vegetables and unpeeled garlic cloves and cook for another 5 minutes, stirring. Pour in the white wine and broth and boil until the liquid reduces by half. Season the sauce with salt and pepper, pass through a sieve, season to taste and keep warm.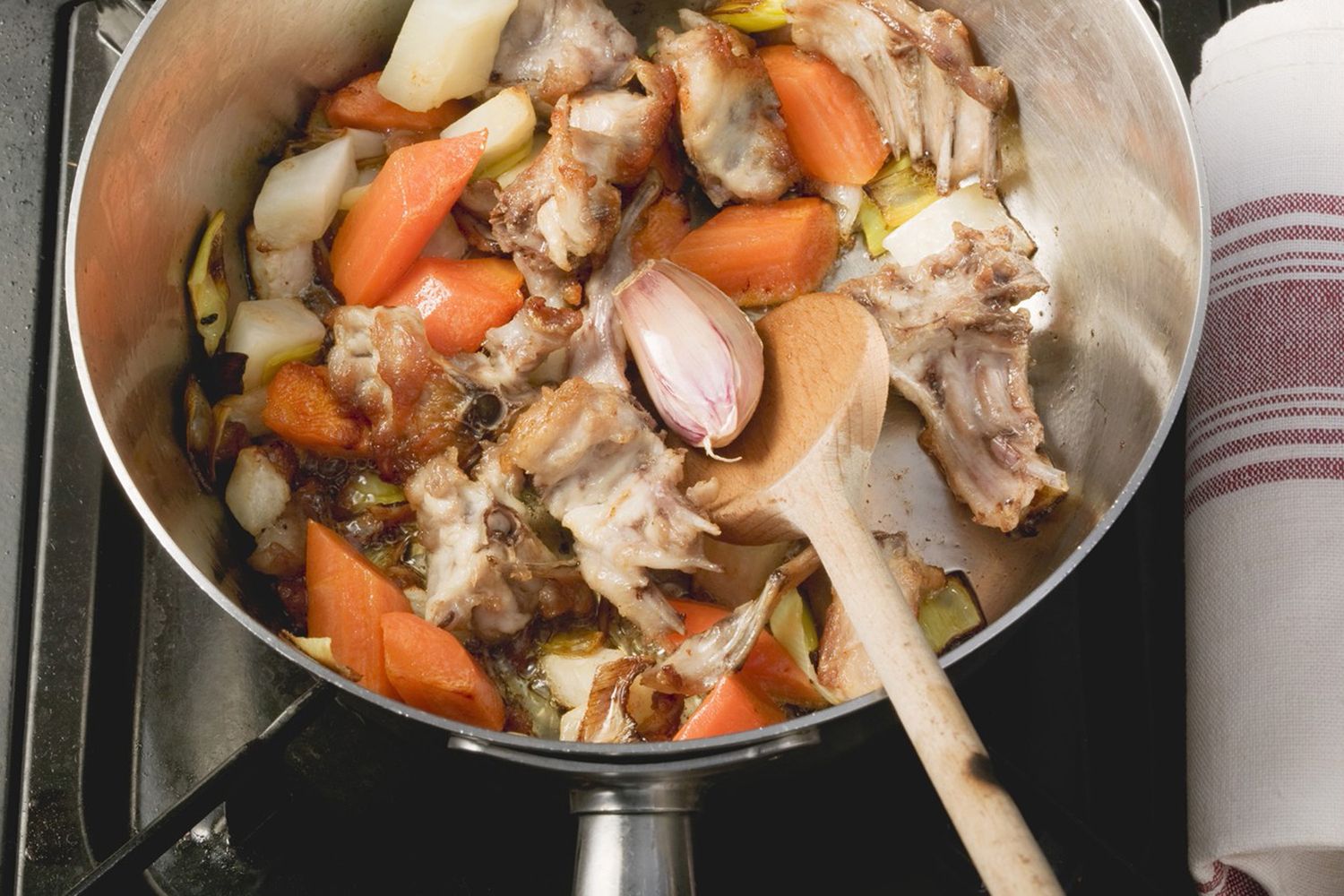 Step: 12/13
Plunge the tomatoes into boiling water, then into ice cold water. Peel off the skin, quarter, and deseed. Cut the tomato flesh into small cubes. Place the sauce in a small bowl and add the diced tomatoes.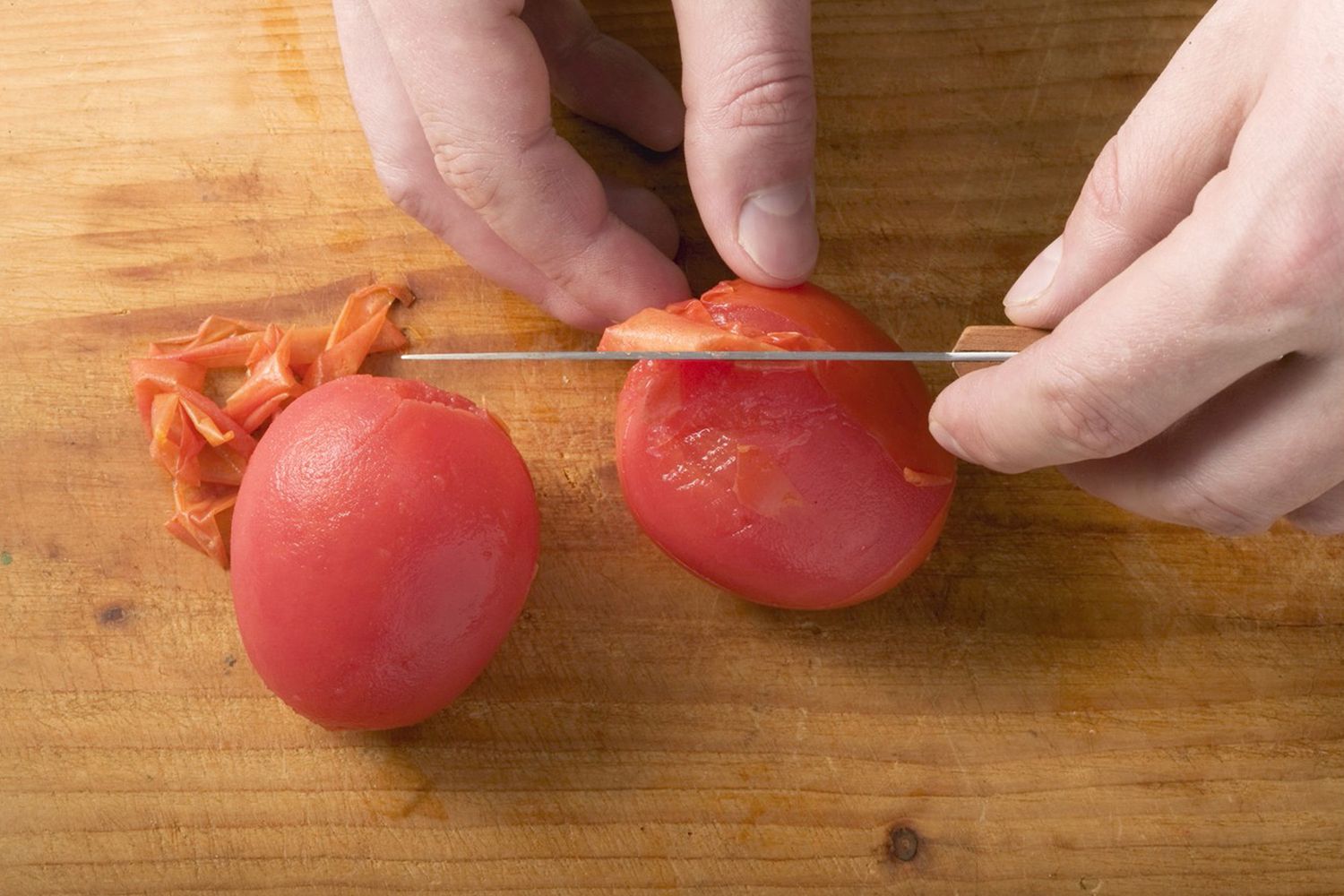 Step: 13/13
Remove the rabbit roll, unwrap and cut diagonally into 1.5 cm thick slices. Place the slices on plates, sprinkle with the thyme tips and serve with the sauce.