Step: 1/10
Wash, peel and halve the kohlrabi, then cut into 2cm thick slices. Bring the vegetable stock to the boil in a pan and cook the kohlrabi over a low heat for about 15 minutes.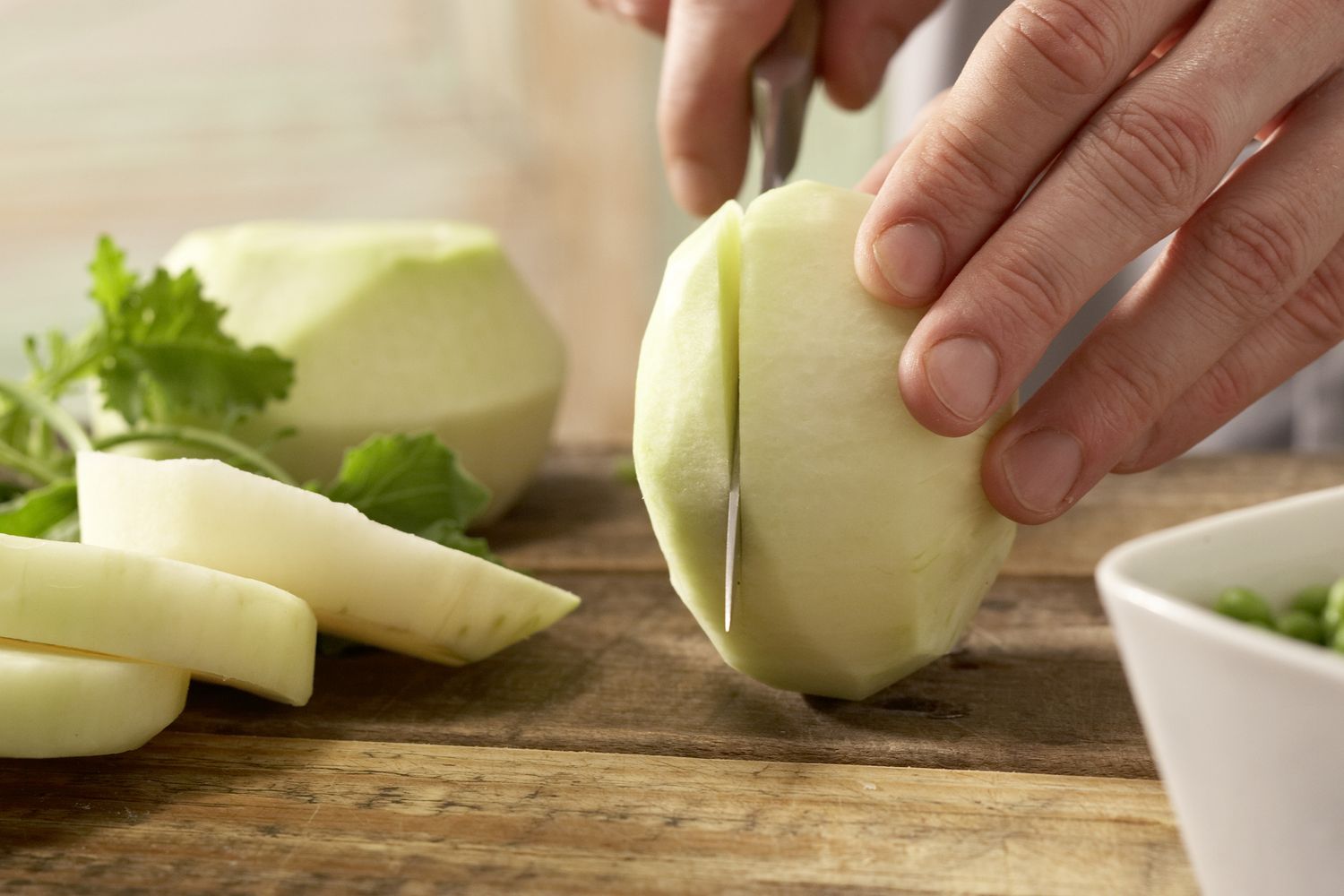 Step: 2/10
Cook the pasta in boiling salted water according to the pack instructions.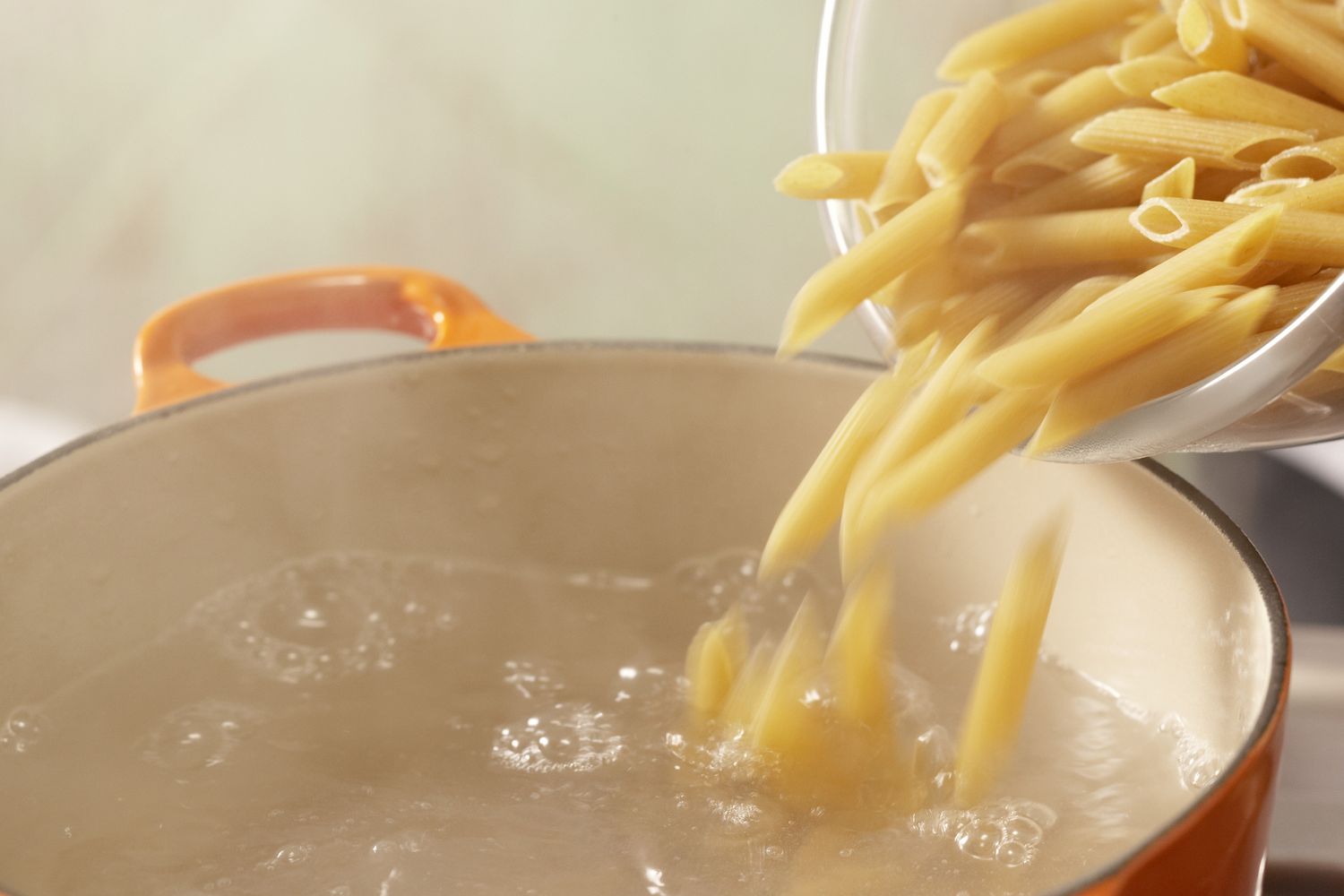 Step: 3/10
Meanwhile, wash the courgettes and cut into 1 cm dice. Peel and finely dice the onions.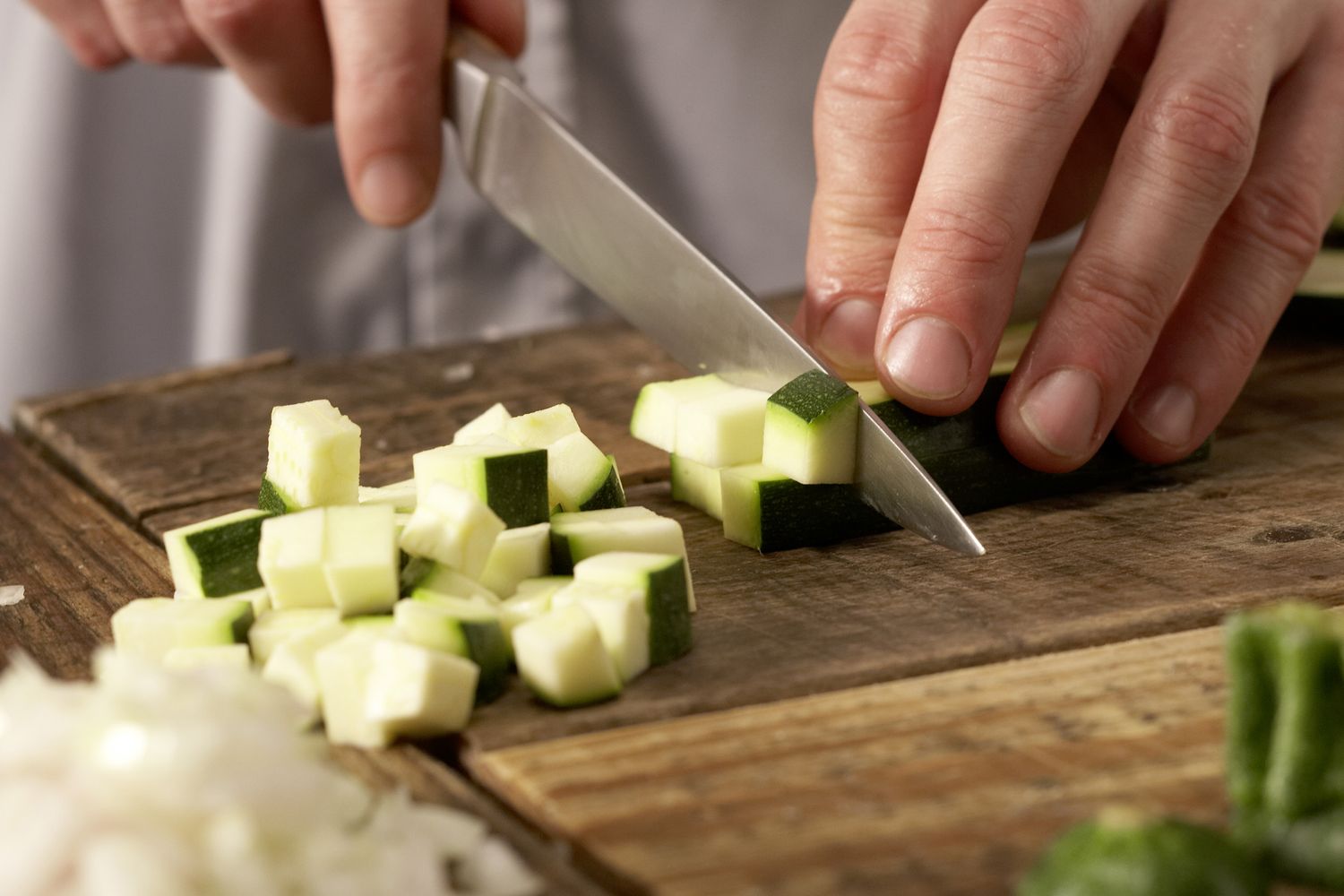 Step: 4/10
Heat the oil in a pan and cook the onions until translucent over a medium heat. Add the flour and cook, stirring for 1 minute.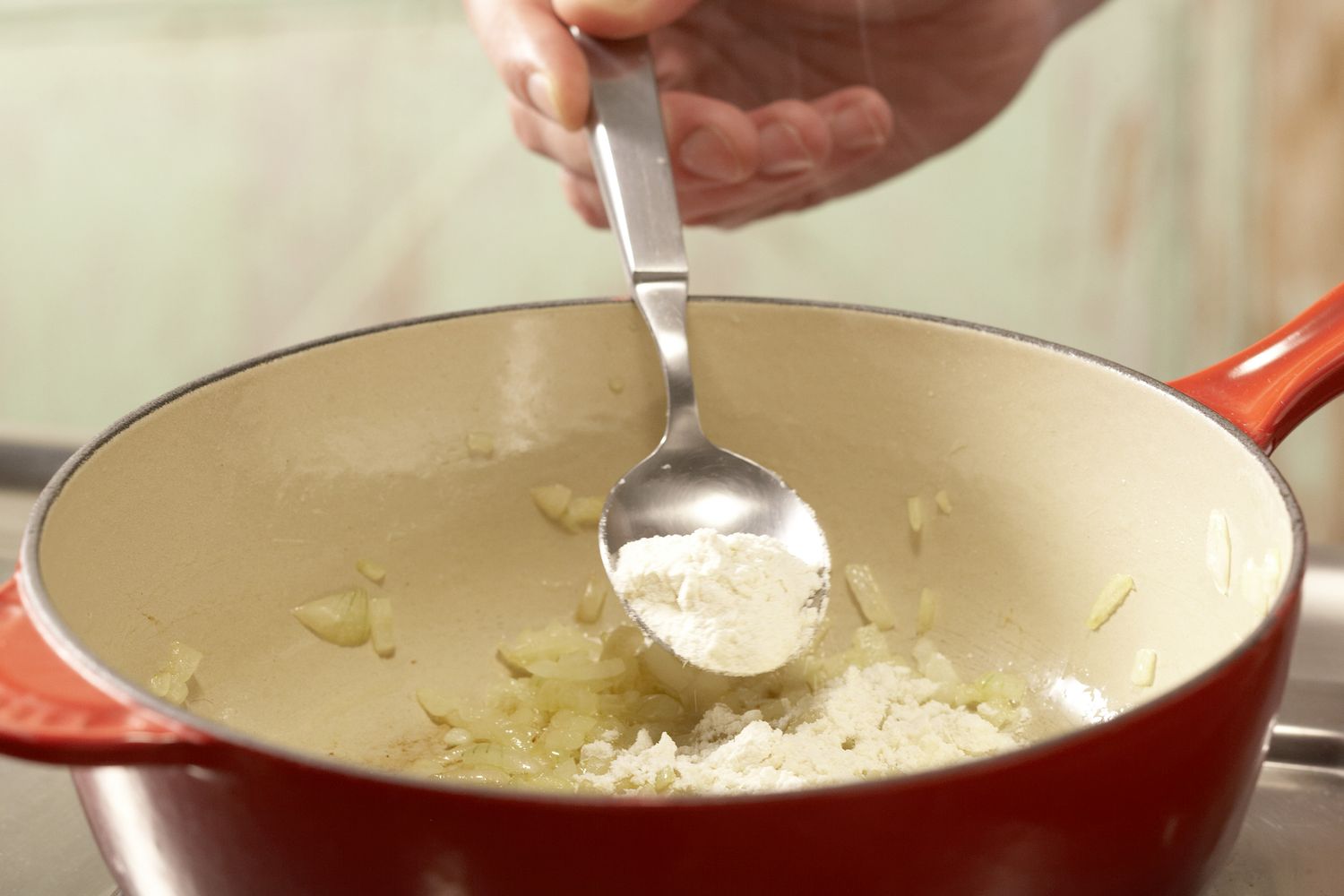 Step: 5/10
Drain the kohlrabi and reserve the stock in a bowl.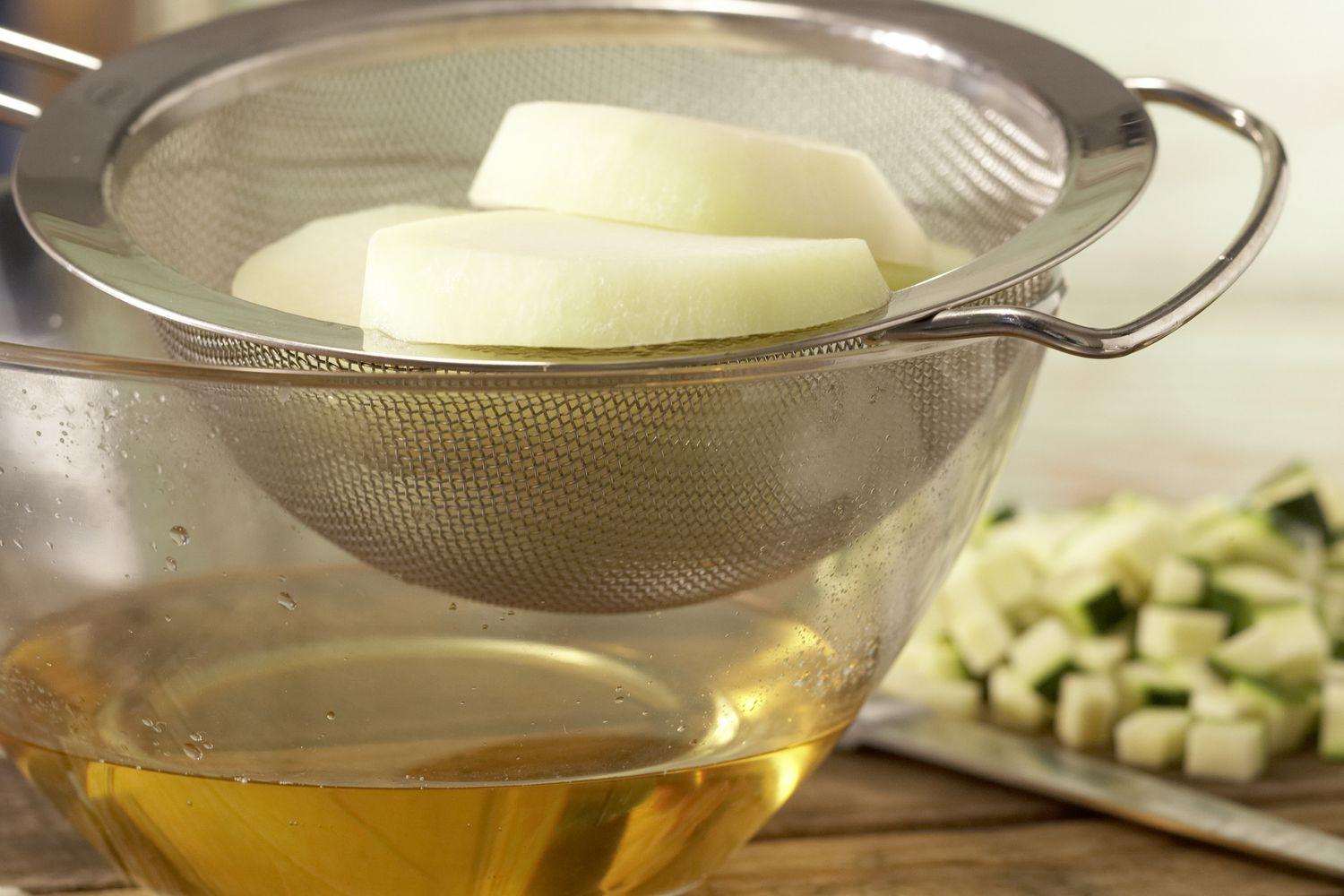 Step: 6/10
Slowly add the stock and milk to the onion pan and stir with a whisk. Bring to the boil, reduce the heat and simmer for about 10 minutes over a low heat, stirring occasionally.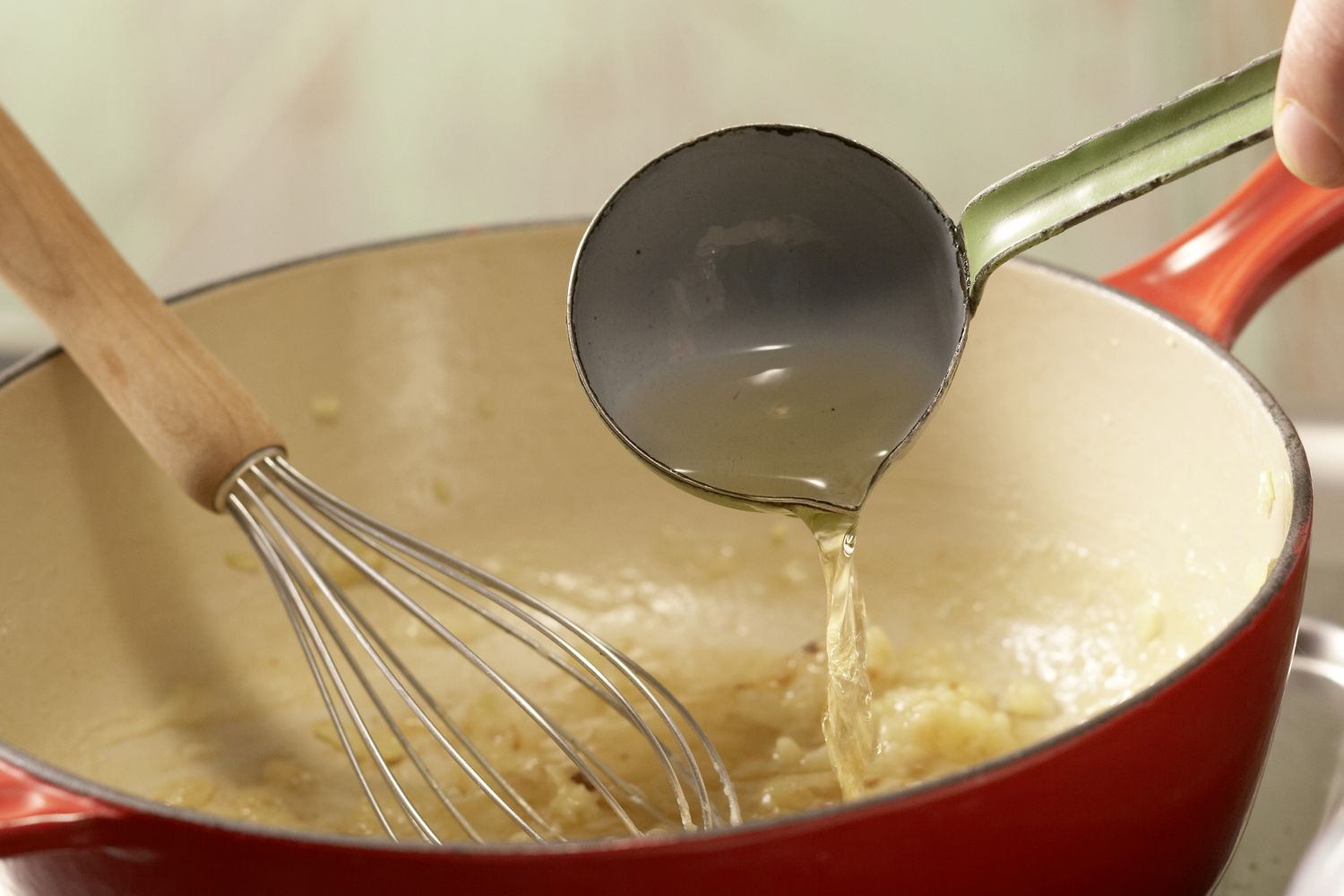 Step: 7/10
Wash the parsley, shake dry and finely chop half the leaves.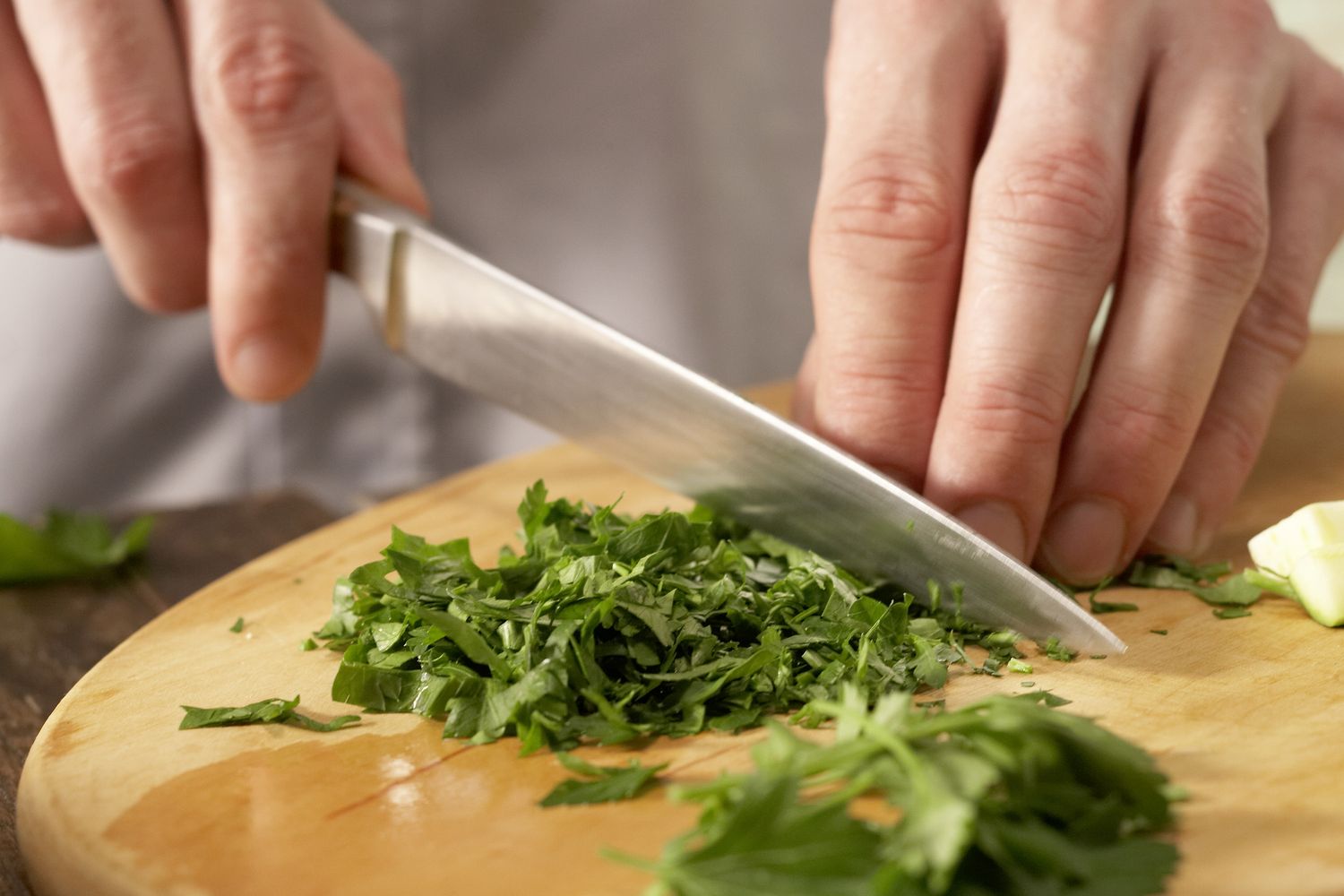 Step: 8/10
Add the peas and courgettes to the sauce and bring to the boil. Fold in the chopped parsley and season with nutmeg, salt and pepper.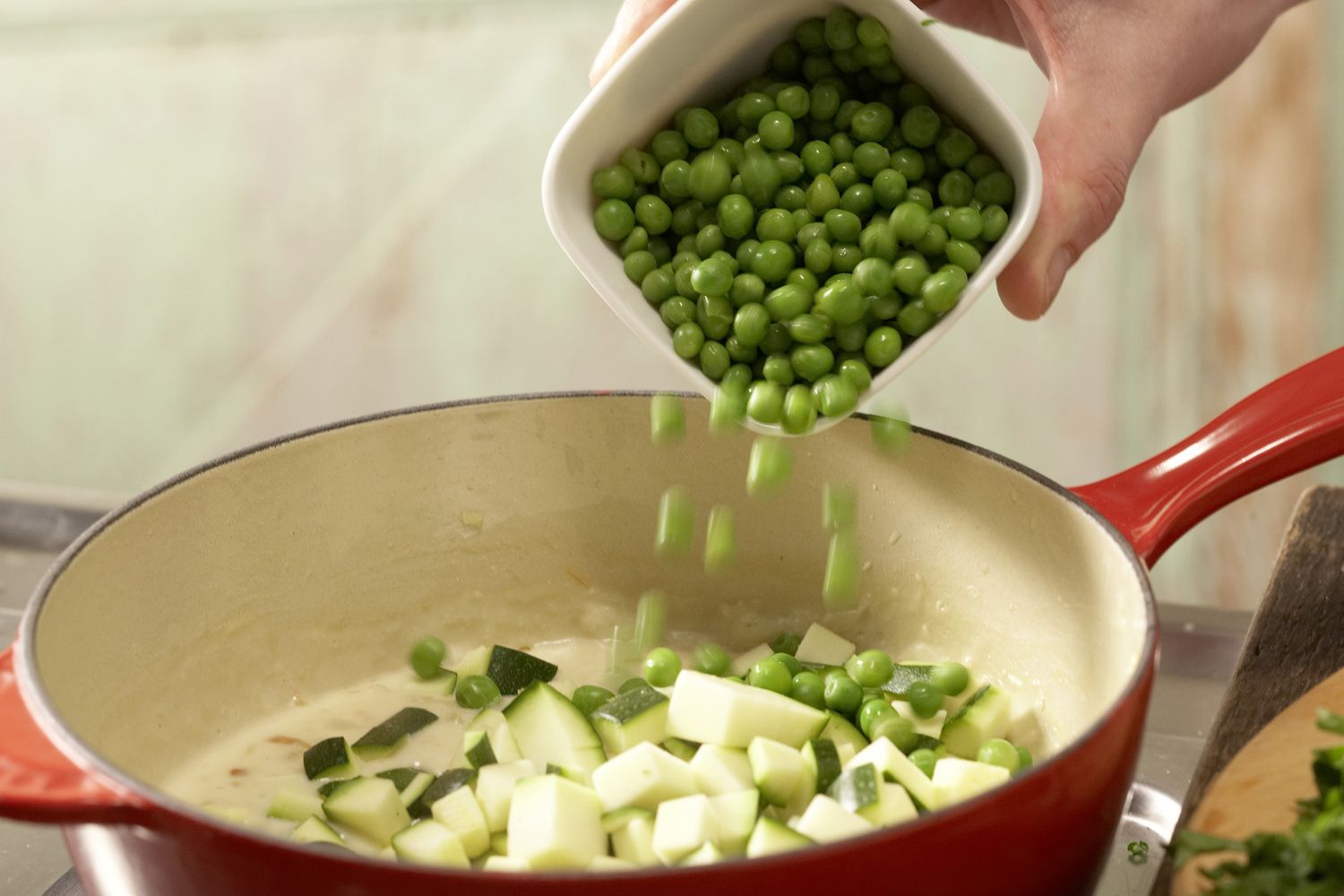 Step: 9/10
Drain the pasta and place them in a baking dish.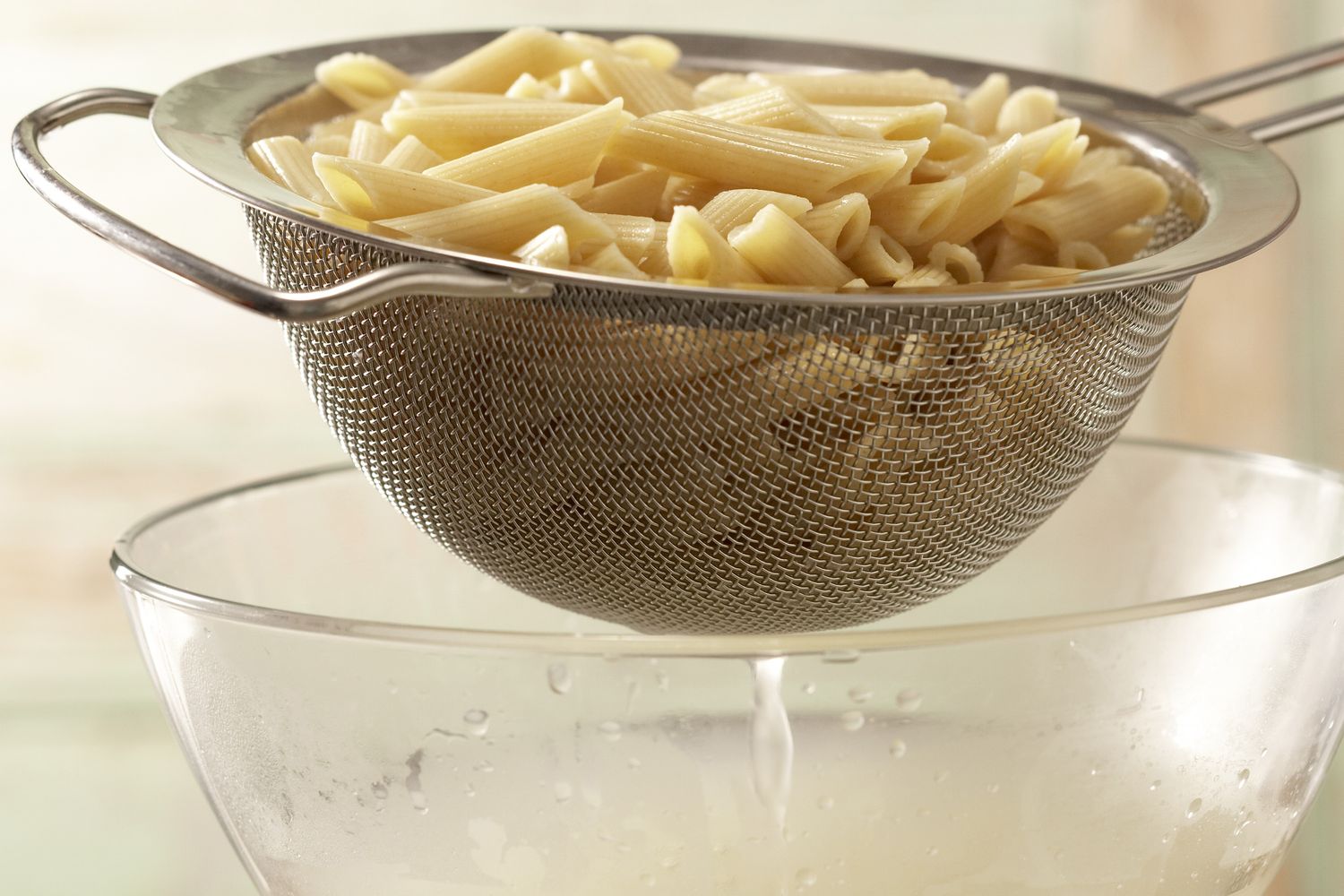 Step: 10/10
Spread the kohlrabi, the pea sauce, emmental cheese and sunflower seeds on top. Bake in a preheated oven at 200°C (180°C fan, gas 6) for 25 minutes. Garnish with parsley leaves and serve.