Step: 1/8
For the tomato sauce, peel and finely chop the onion and garlic. Heat the olive oil in a saucepan, sauté the garlic and onions until slightly softened, then stir in the tomato puree and cook for 2 minutes. Add the chopped tomatoes and a pinch of sugar. Season with oregano, salt and pepper. Cook over a low heat for 20 minutes, then puree and season to taste. Prepare the rice according to the pack instructions.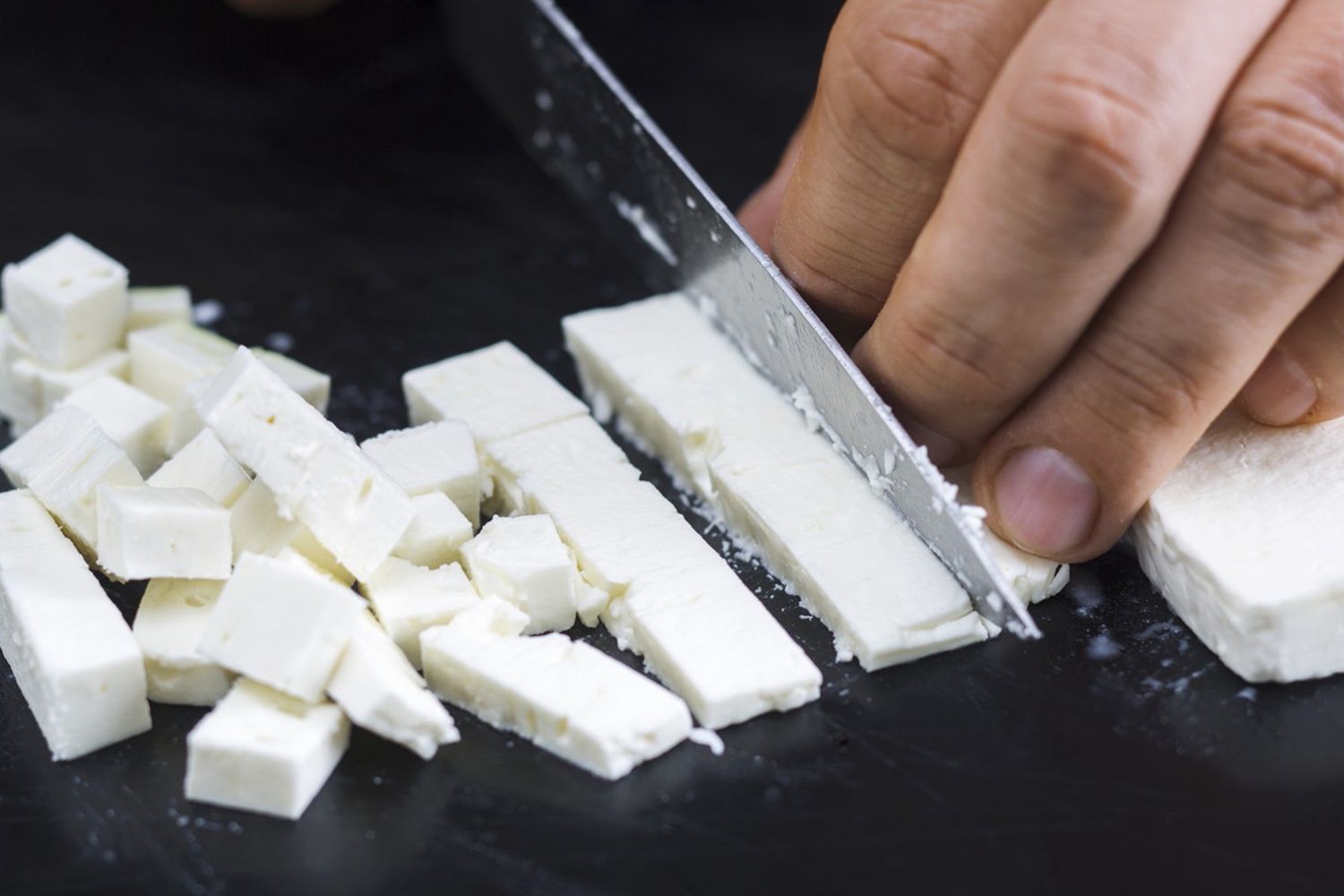 Step: 2/8
For the meatballs, first cut the feta into slices, then into 1 cm cubes. Wash the parsley and mint, shake dry and chop finely. Peel and finely dice the onion and garlic. Mix the minced meat with the garlic, onion, parsley, mint, cheese, mustard and egg in a bowl. Season with salt, a little aleppo pepper or paprika, cumin and coriander.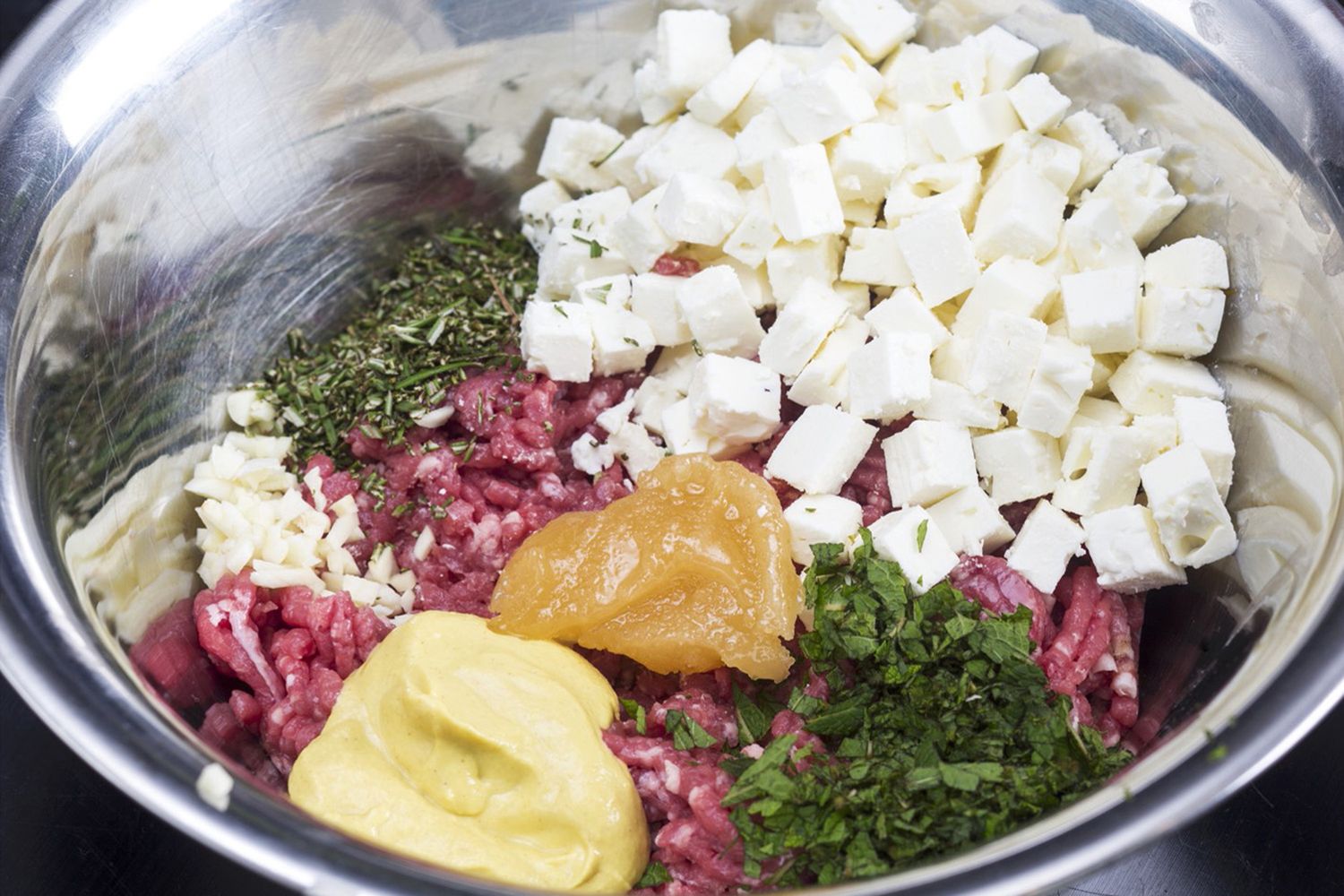 Step: 3/8
Shape the mixturn balls with damp hands.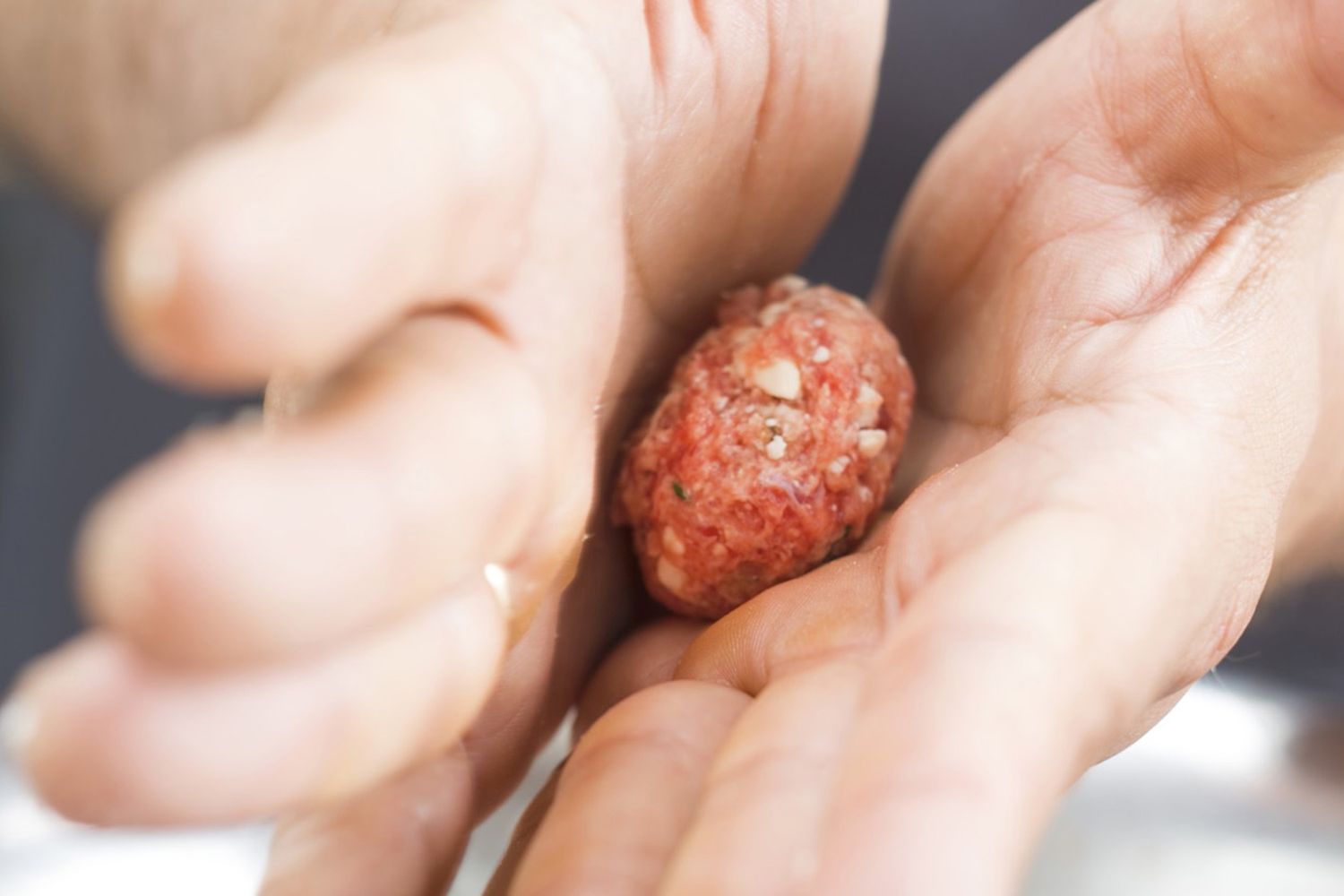 Step: 4/8
Heat the olive oil in a pan and fry the balls in batches.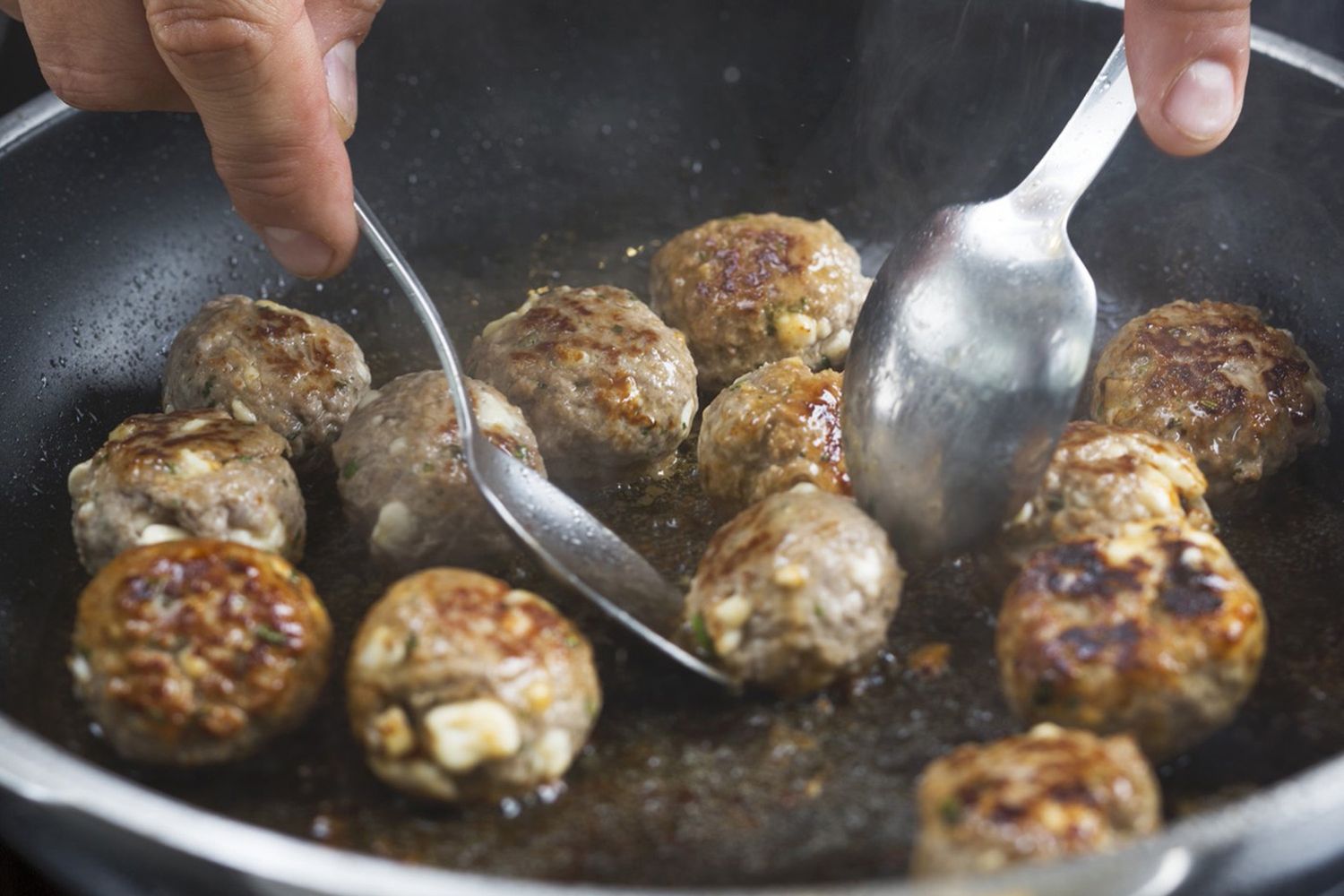 Step: 5/8
Cook gently, turning regularly, until browned.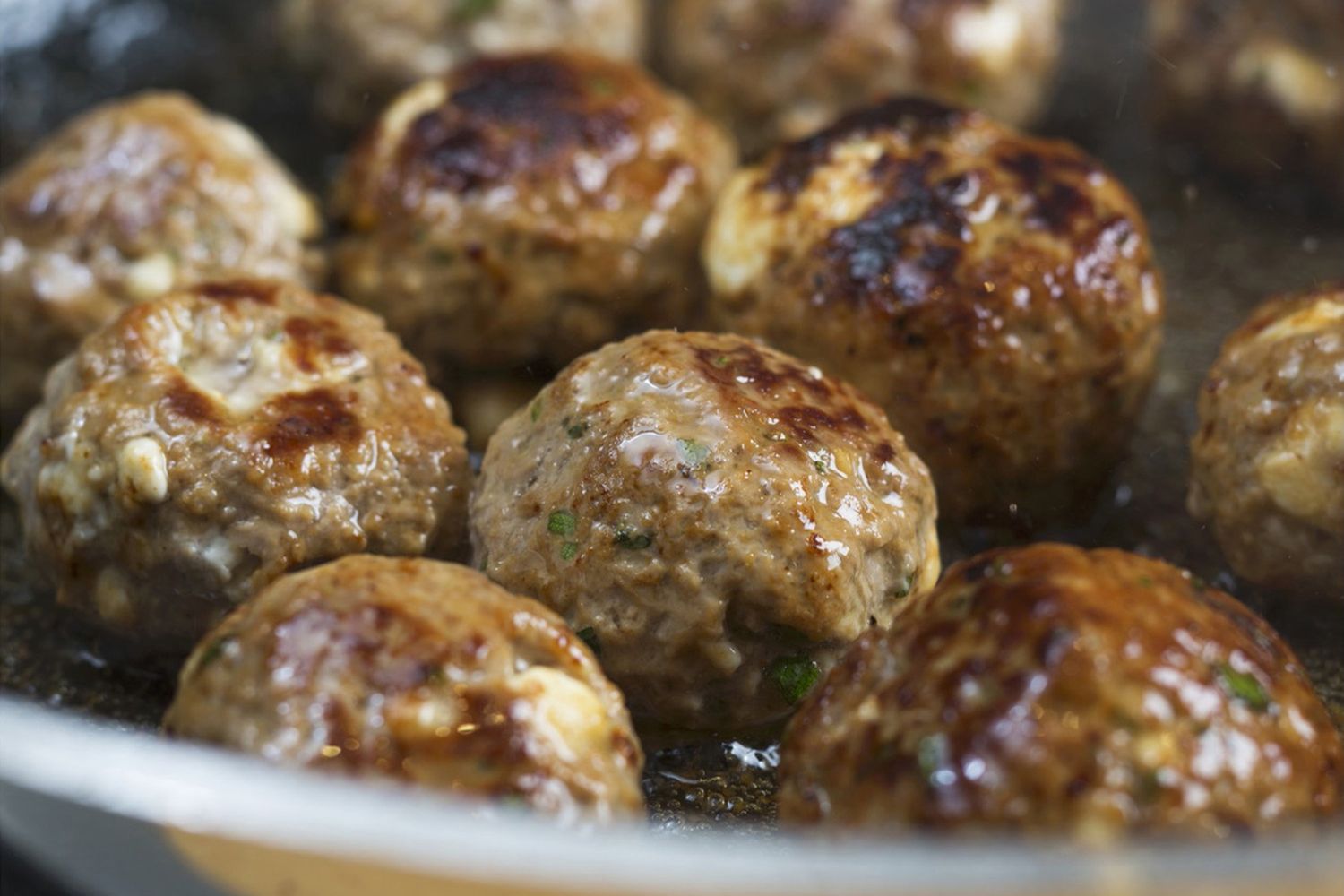 Step: 6/8
Add the tomato sauce and stock and simmer for 5-7 minutes until the sauce thickens slightly.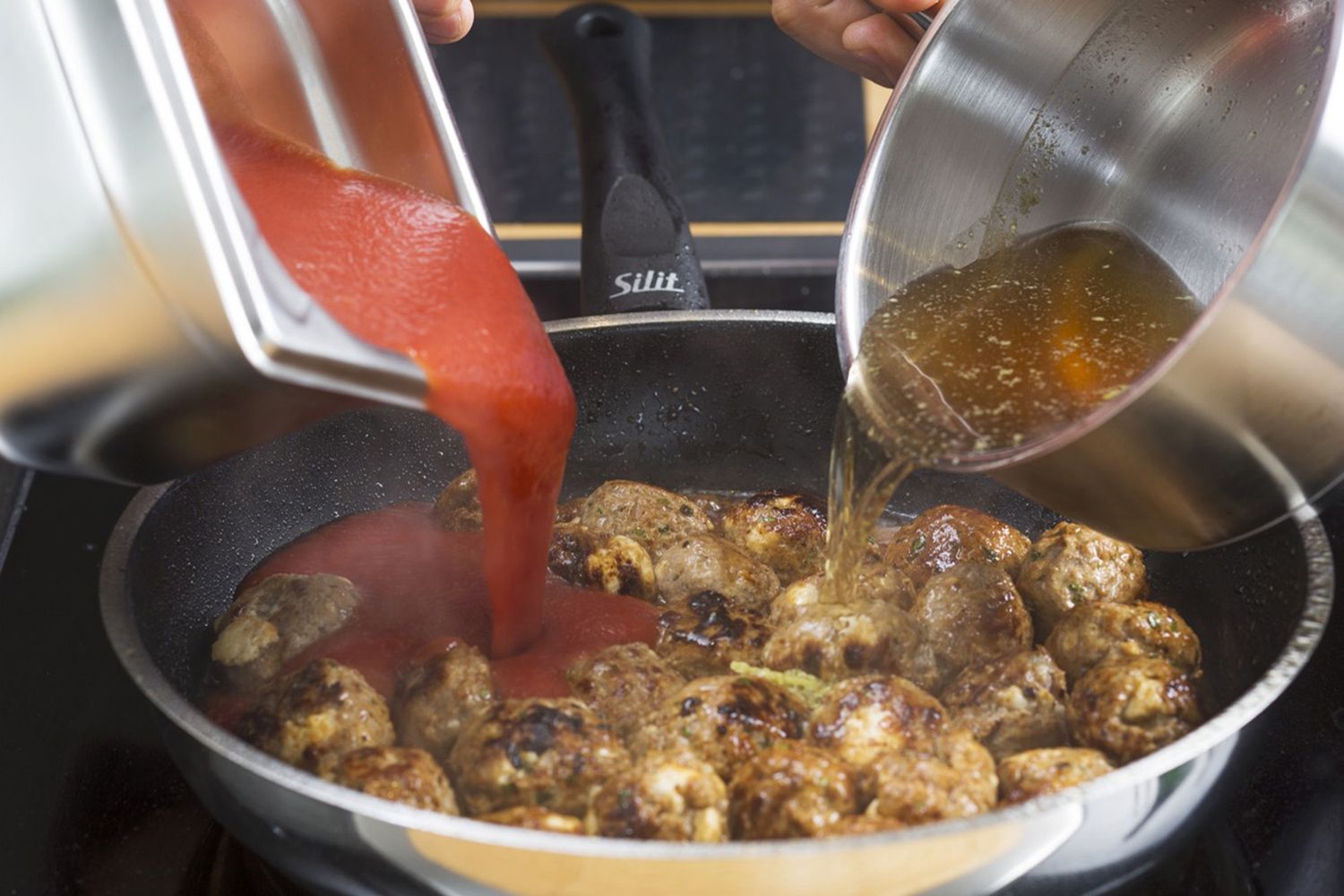 Step: 7/8
Fluff up the rice with a fork.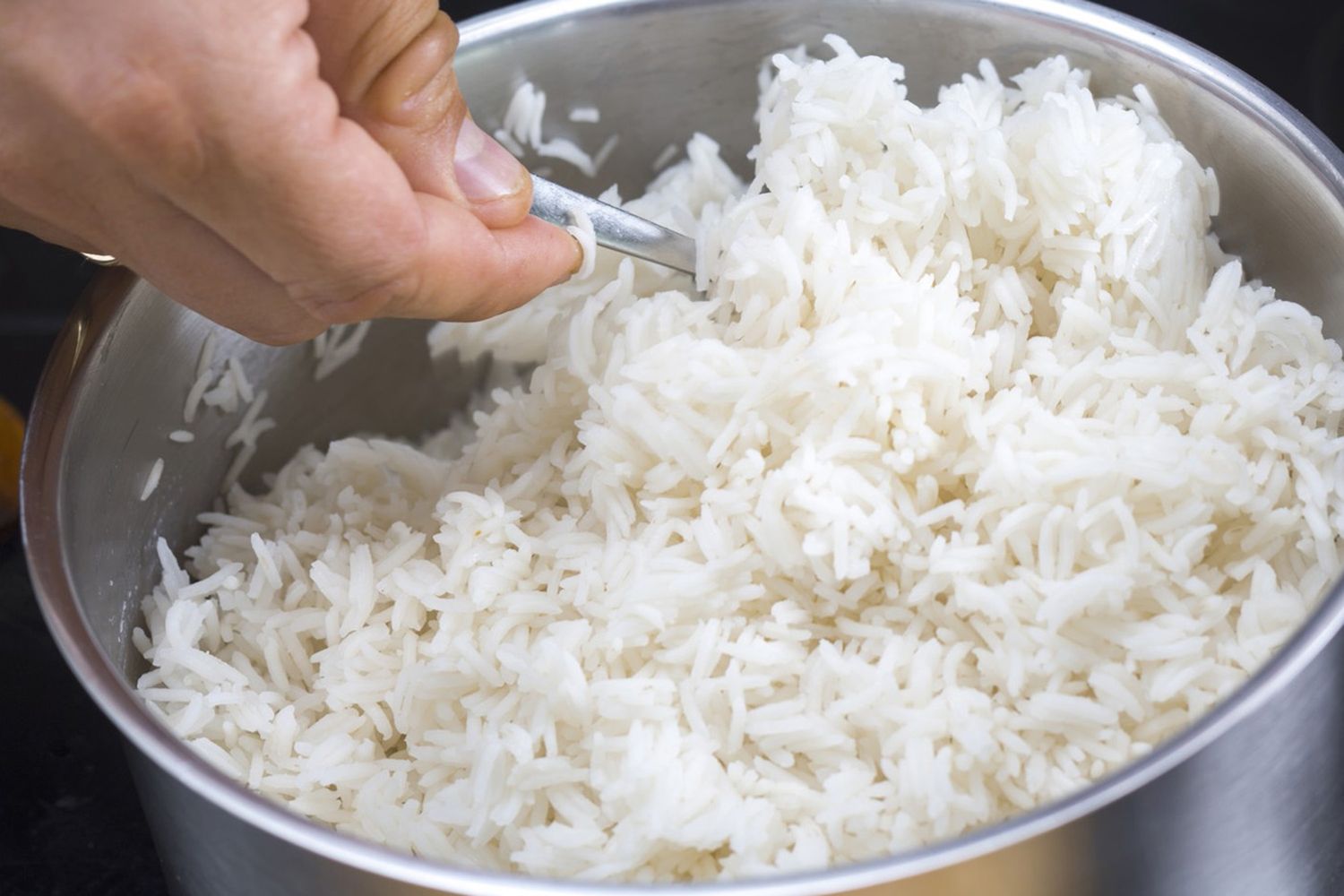 Step: 8/8
To serve, place the rice on a plate and serve with the meatballs and tomato sauce on top.