Step: 1/10
Remove the stems from the tomatoes.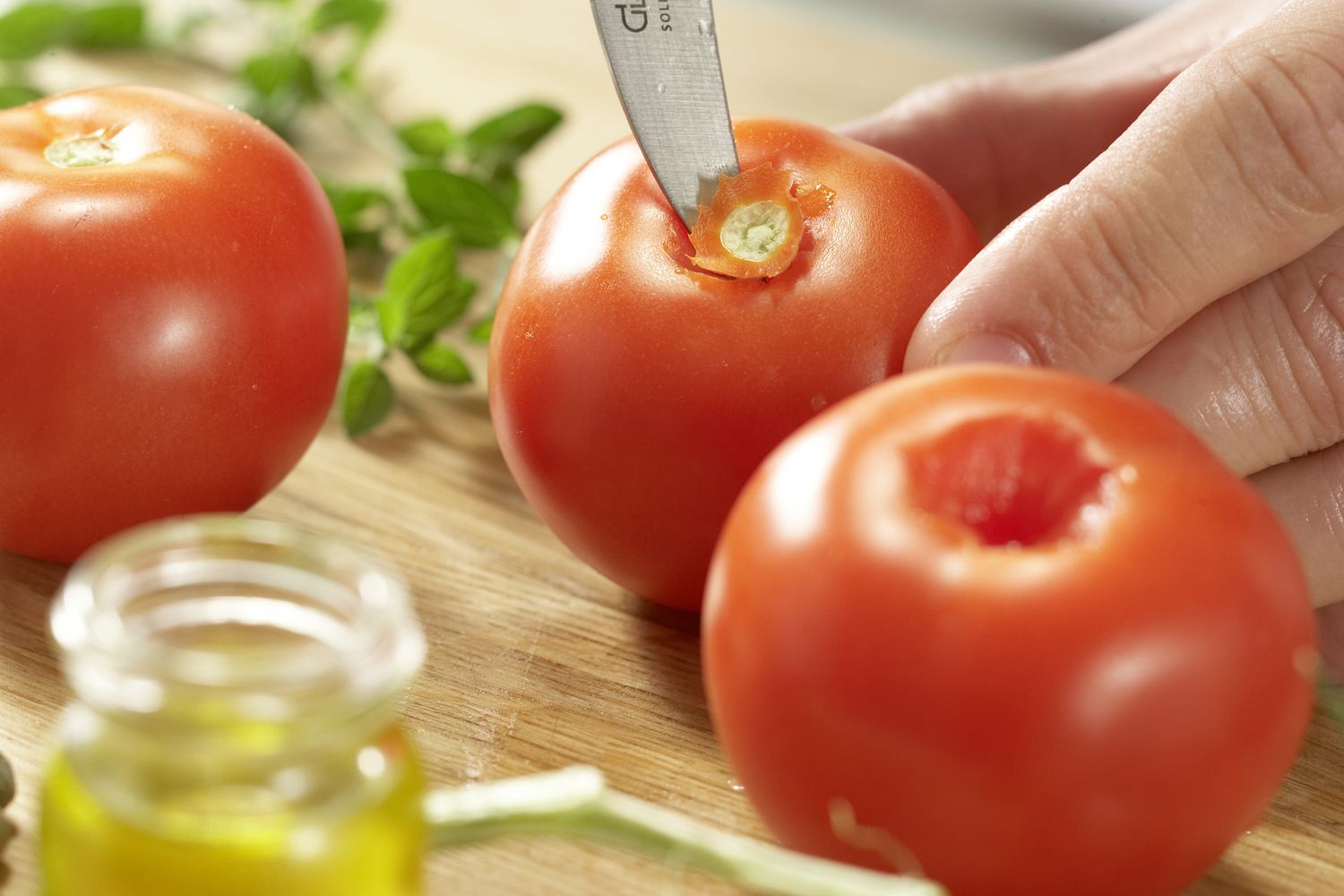 Step: 2/10
Plunge the tomatoes into a pan or bowl of boiling water for 10-15 seconds, then remove them and cool briefly under cold water. Peel off the skin.
Step: 3/10
Halve the peeled tomatoes, scoop out the seeds and cut into strips.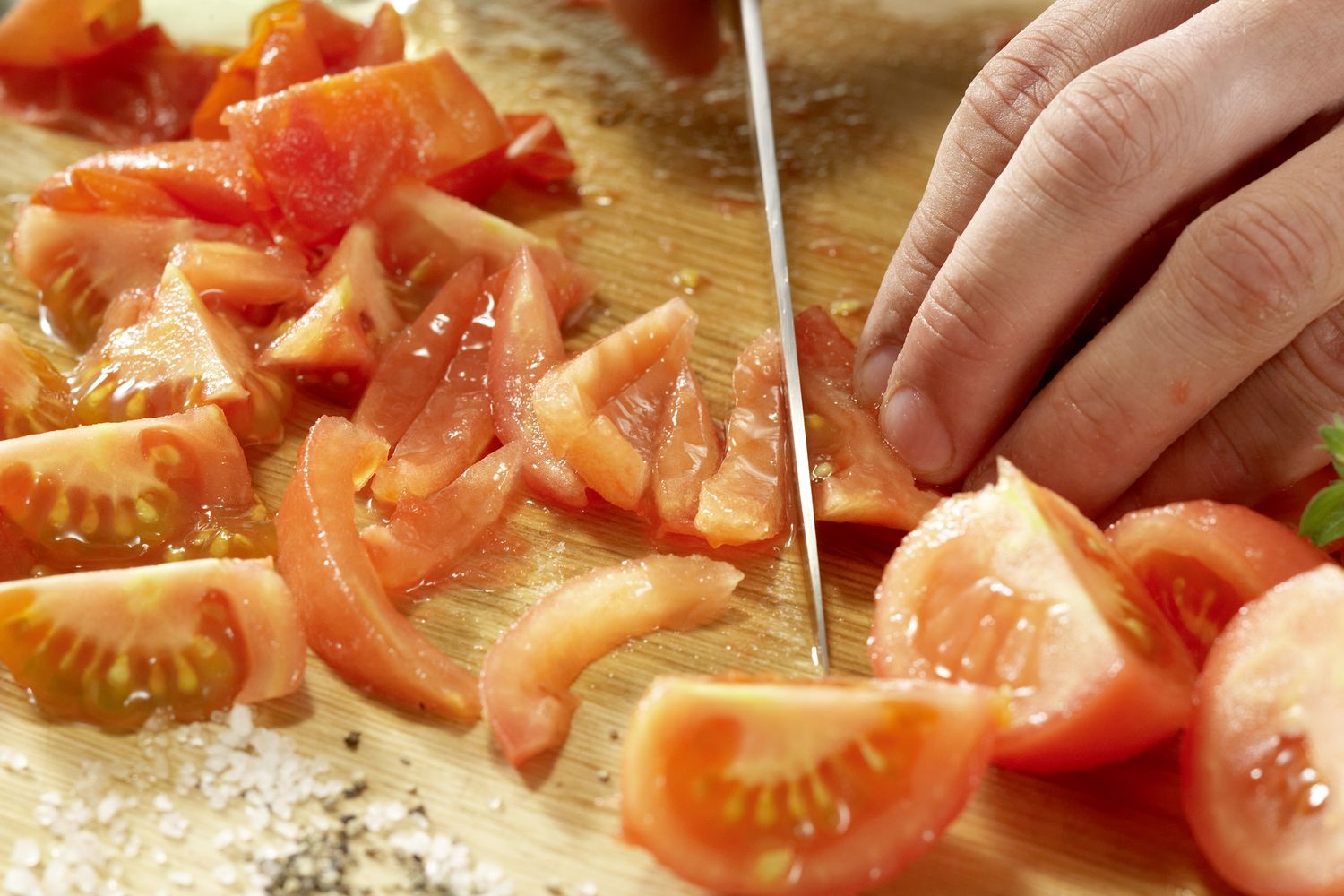 Step: 4/10
Drain the capers and mash together with the olives.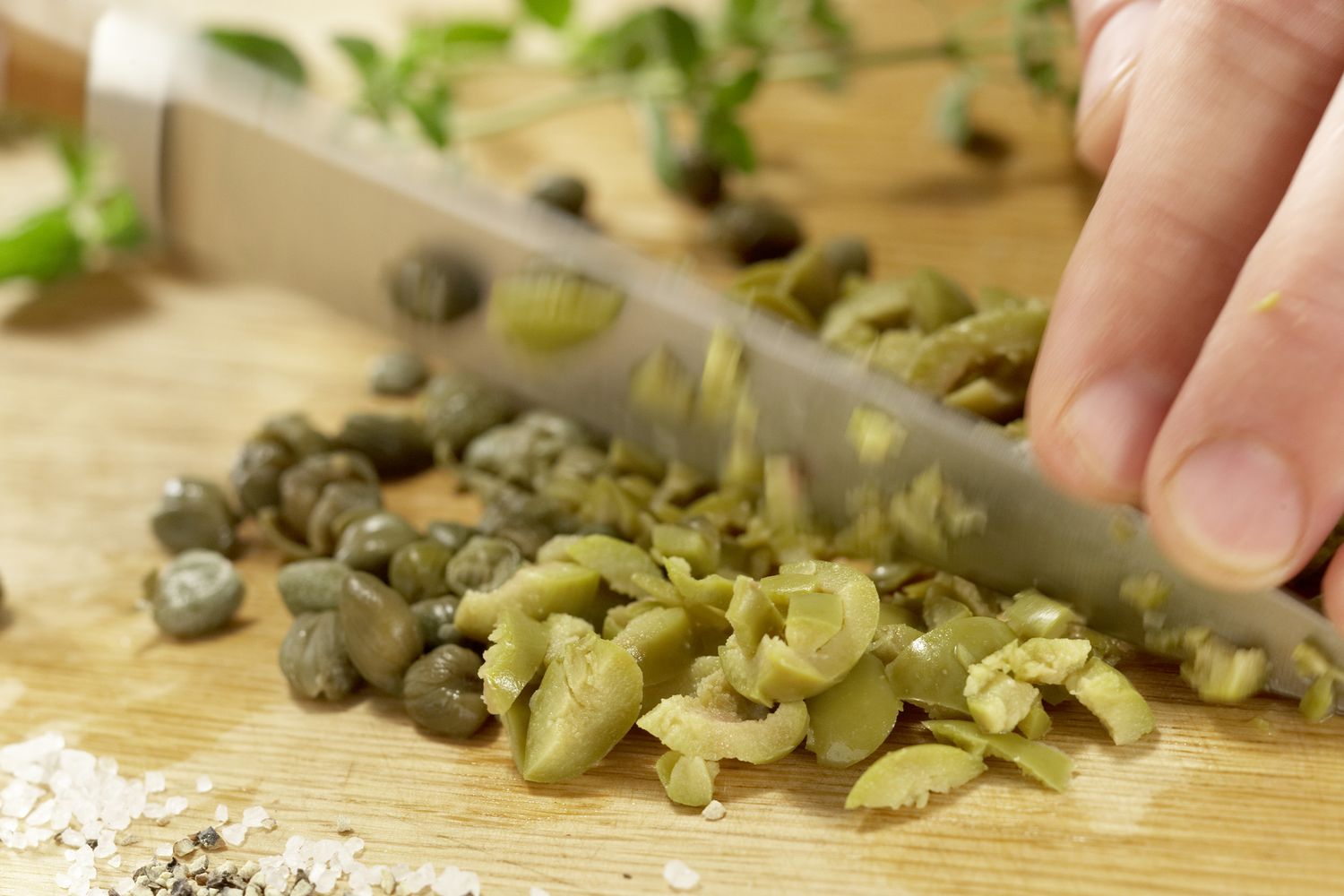 Step: 5/10
Cut 2 x 30cm square pieces of foil and brush 1 tsp olive oil on each.
Step: 6/10
Place the chicken breast fillet on the foil squares and season with salt and pepper.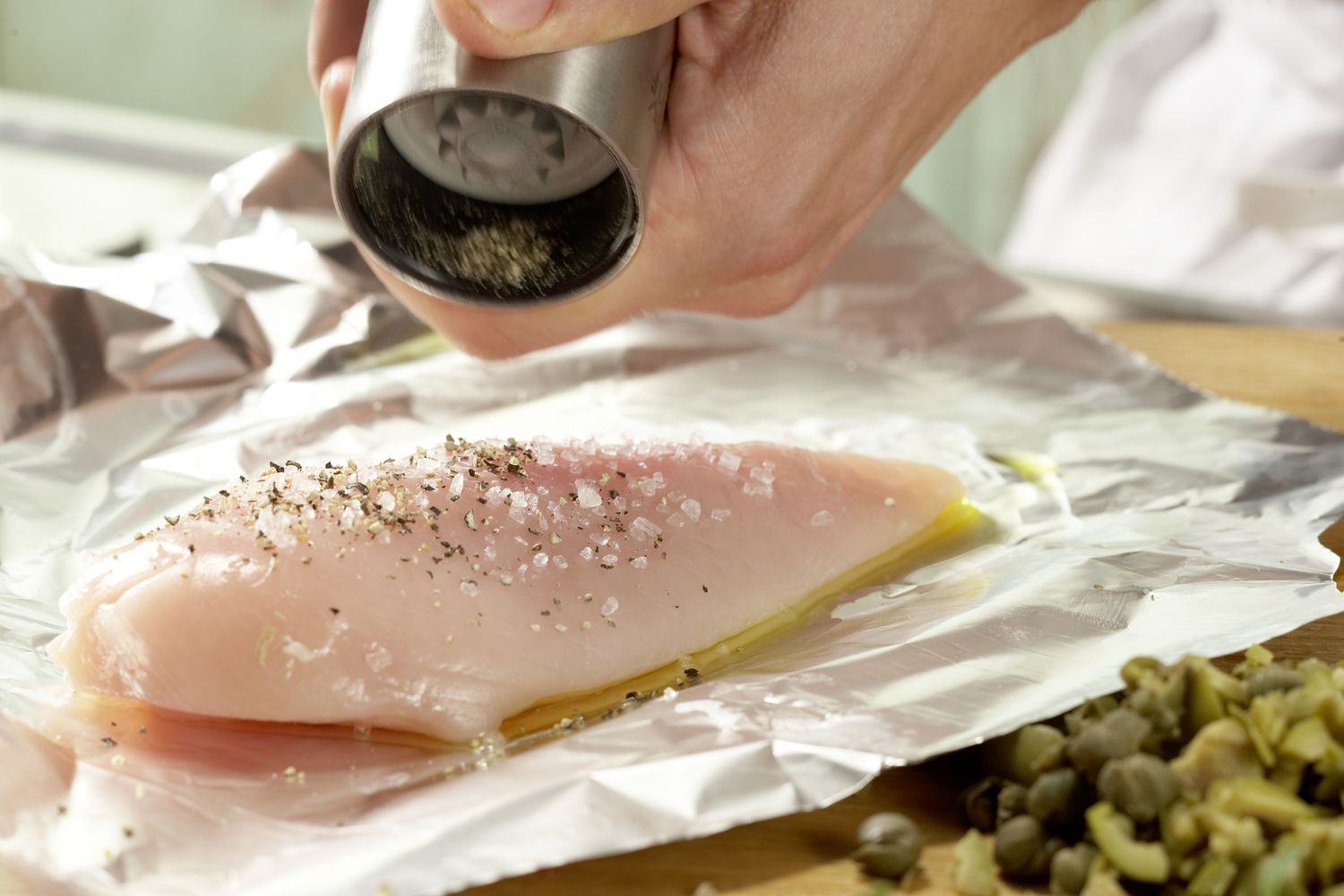 Step: 7/10
Spread the tomatoes, capers and olives on the chicken fillets and season again with salt and pepper.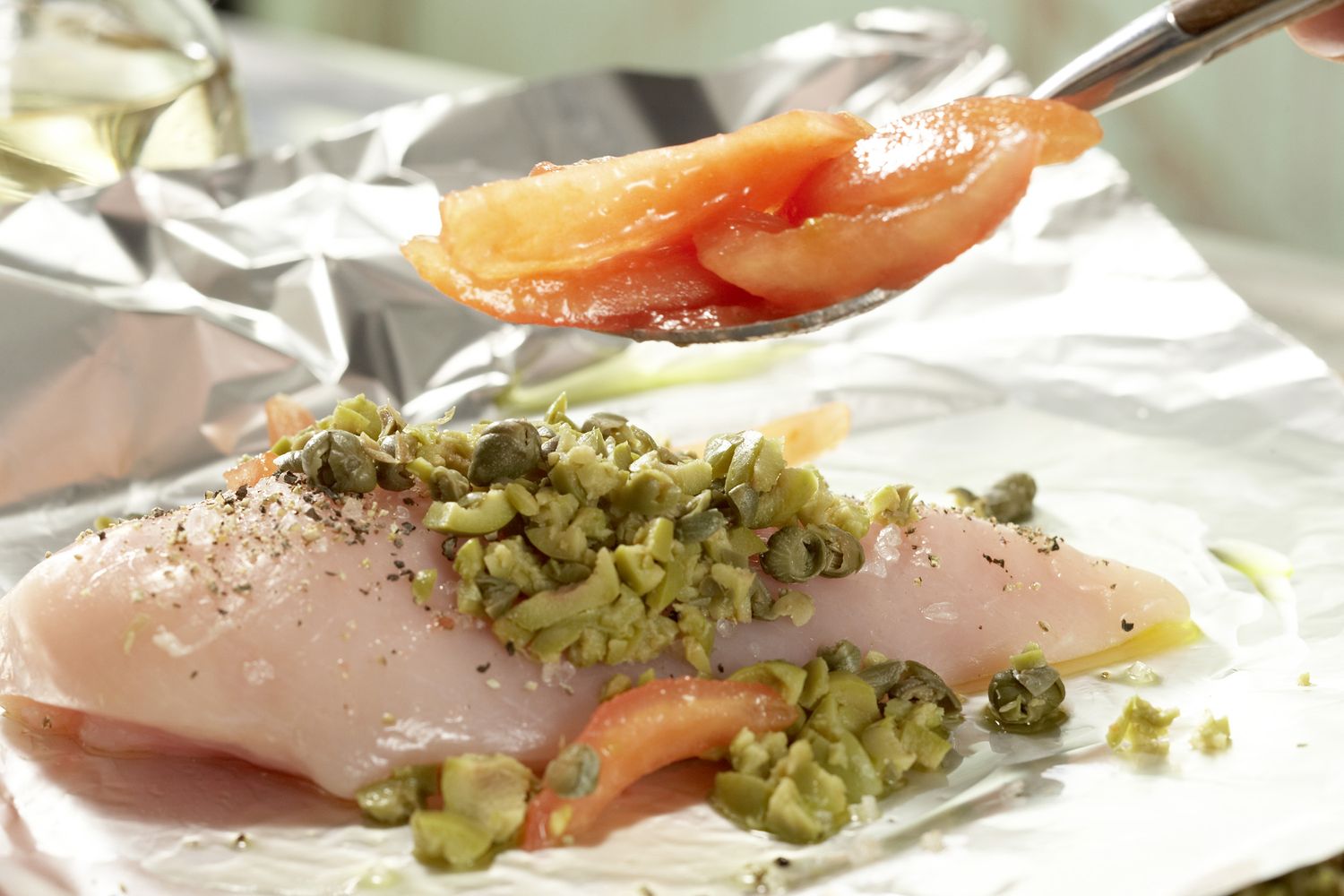 Step: 8/10
Wash the oregano, shake dry and scatter the leaves over the chicken. Scrunch up the foil to enclose the chicken, leaving a small opening at the top.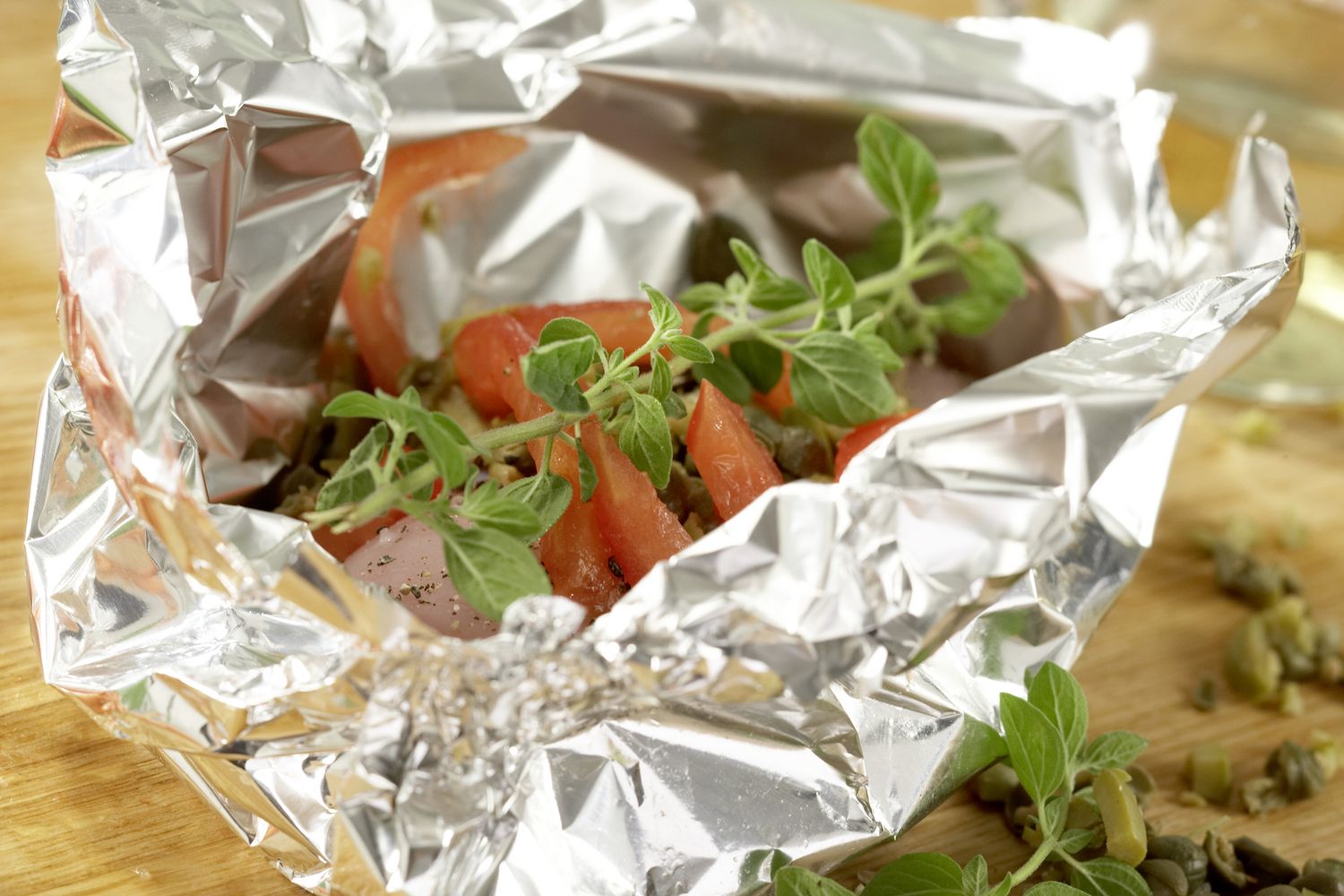 Step: 9/10
Pour the white wine into the parcels through the opening.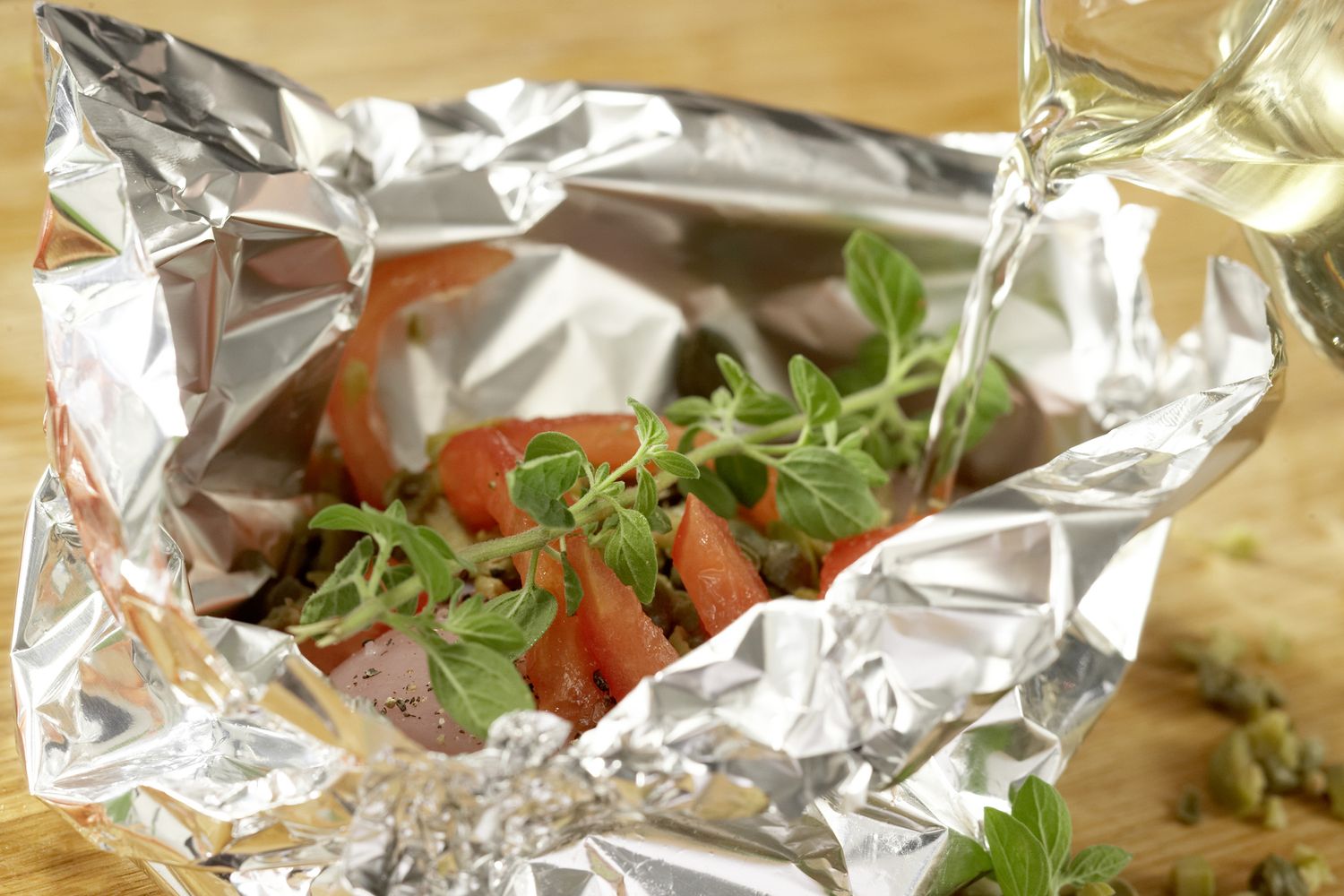 Step: 10/10
Scrunch the packets closed and place on a baking tray. Cook in a preheated oven at 200°C (180°C fan, gas 6).