Step: 1/8
Arrange all ingredients for use.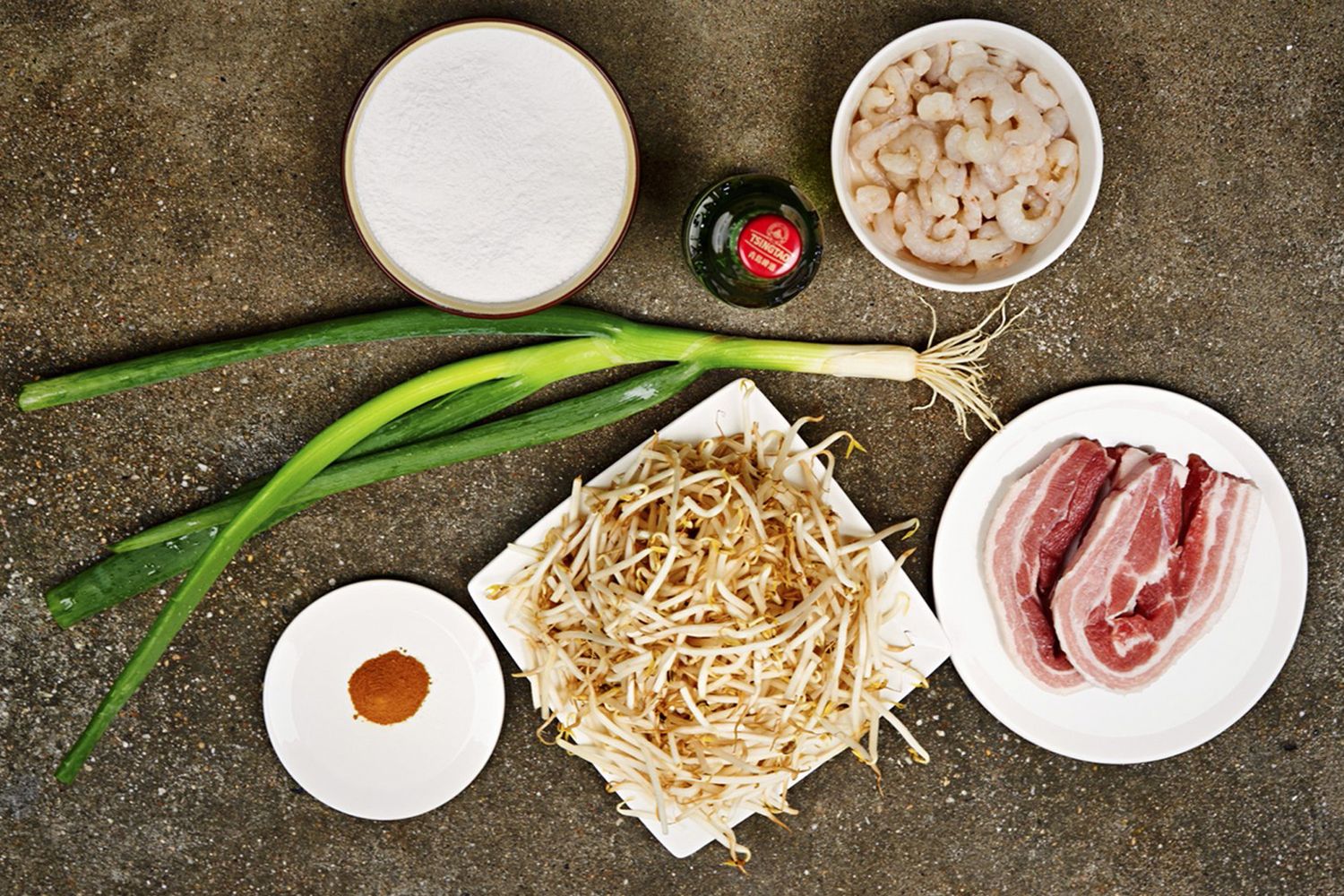 Step: 2/8
Wash the spring onions and slice the green parts. Chop the whites finely.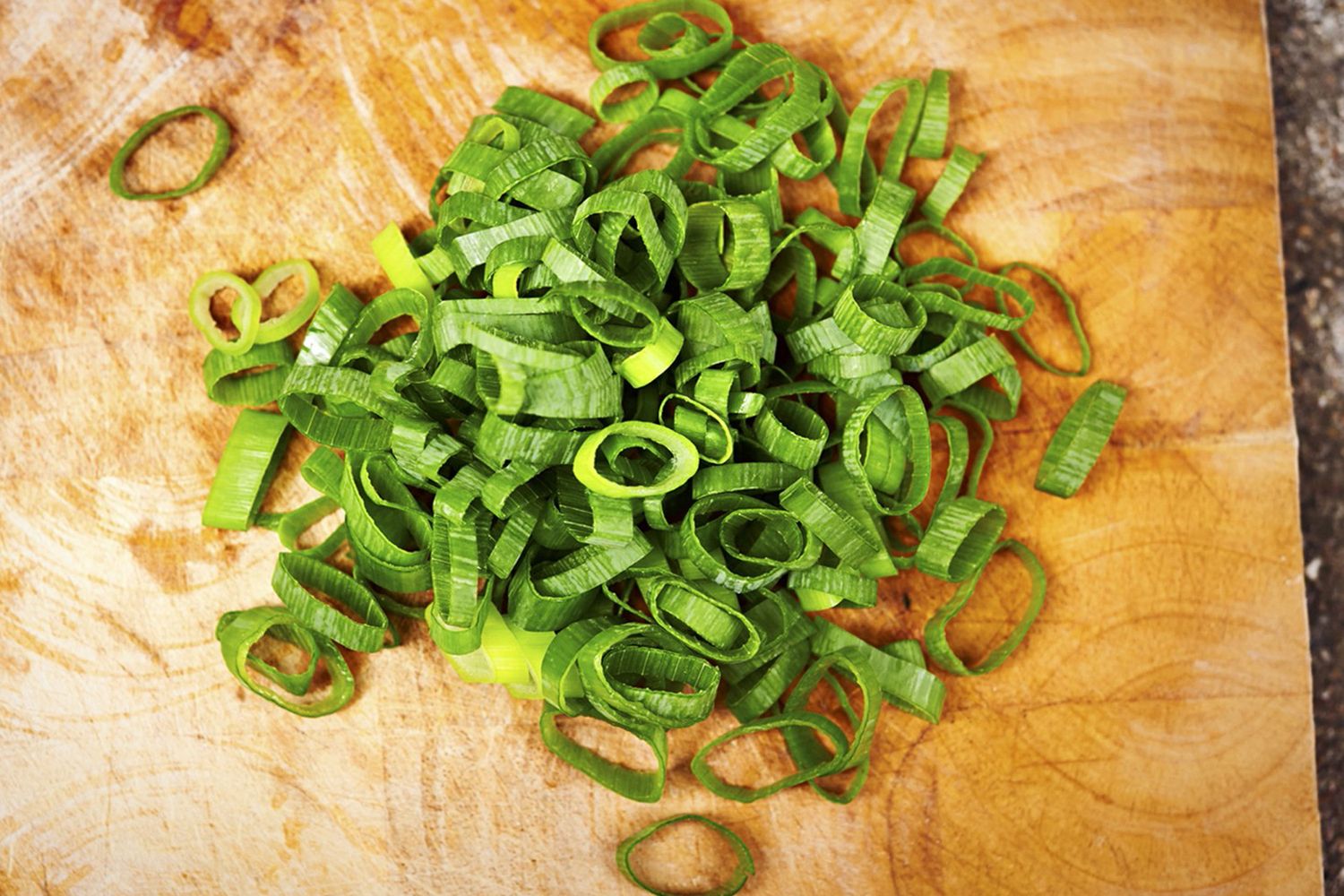 Step: 3/8
Beat the eggs with 50ml water, the cornflour and soy sauce. Season with cayenne pepper and salt.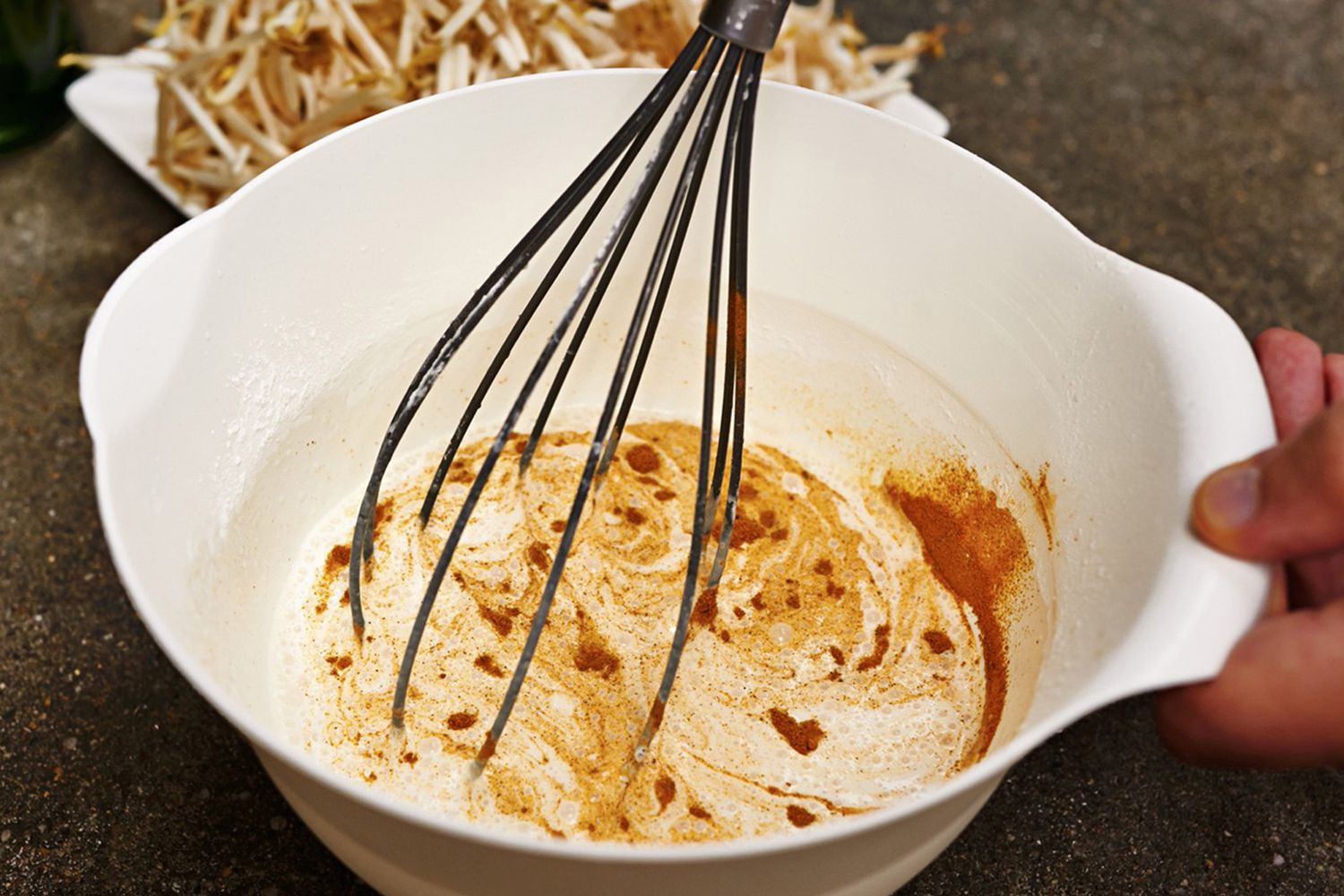 Step: 4/8
Add the green and white spring onions to the egg mixture.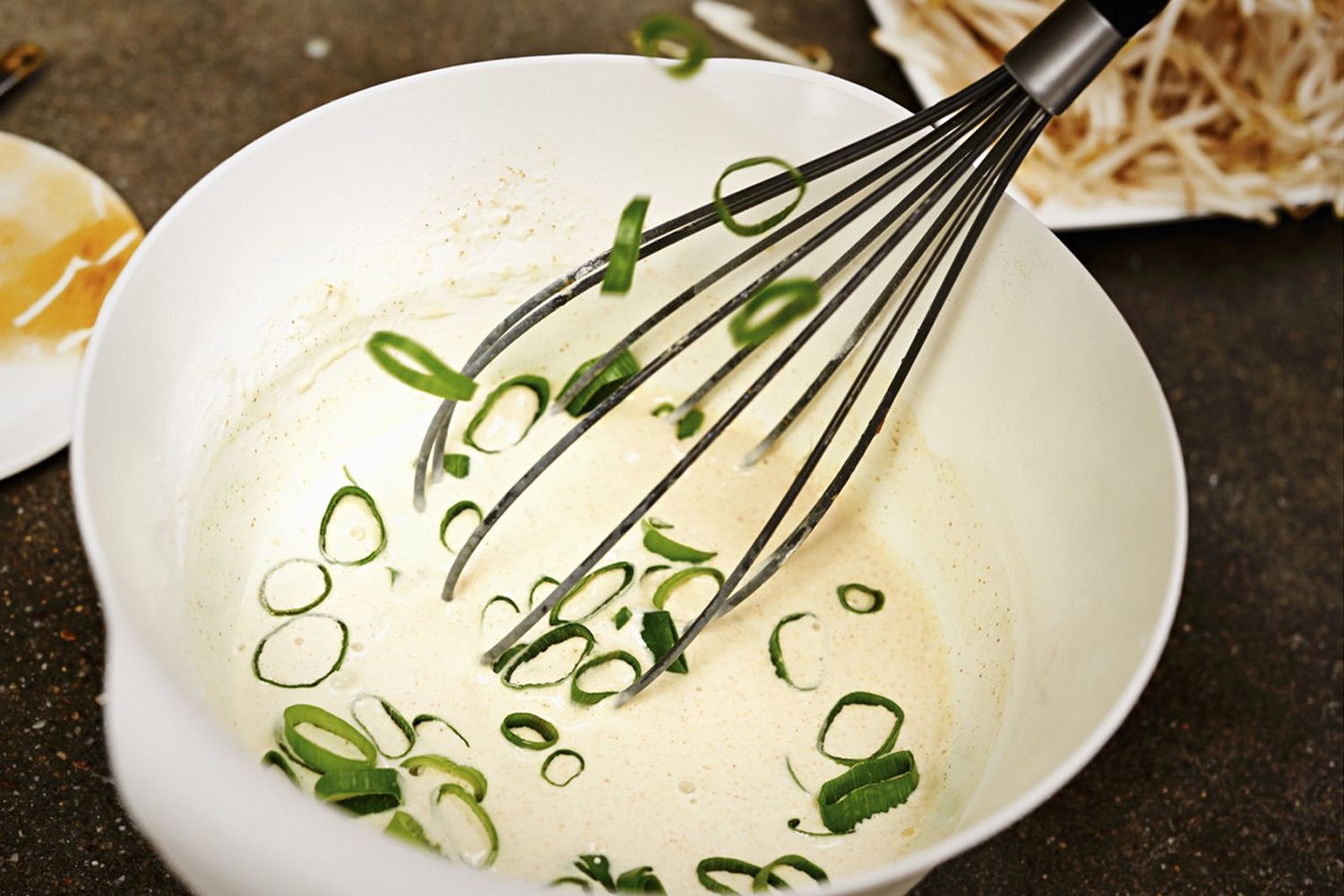 Step: 5/8
Cut the bacon into strips. Drain the prawns. Mix the nuts and chickpeas in a bowl. In a pan, fry a quarter of the nut mixture in hot oil, turning occasionally.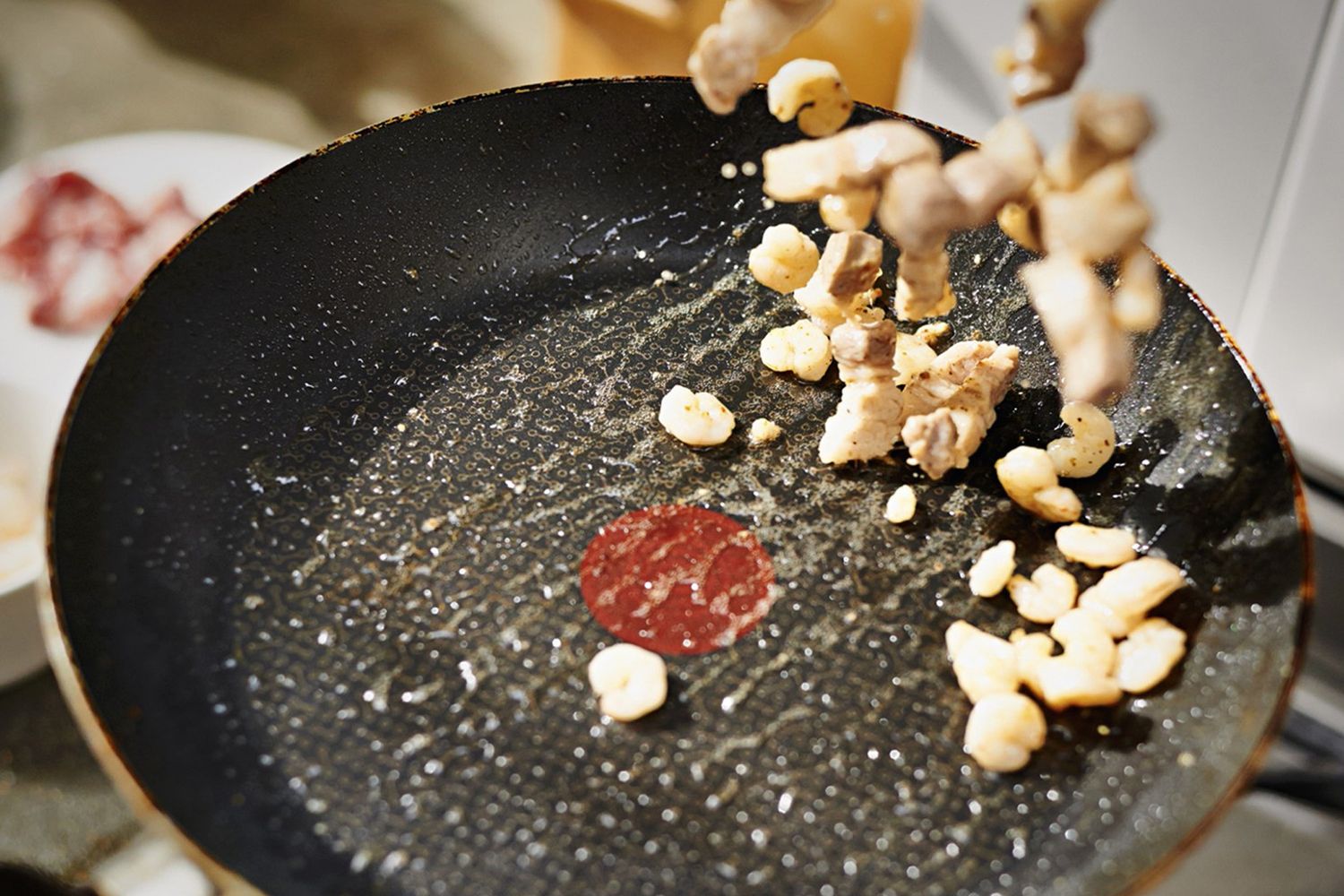 Step: 6/8
Spoon over a quarter of the egg mixture and cook until lightly set.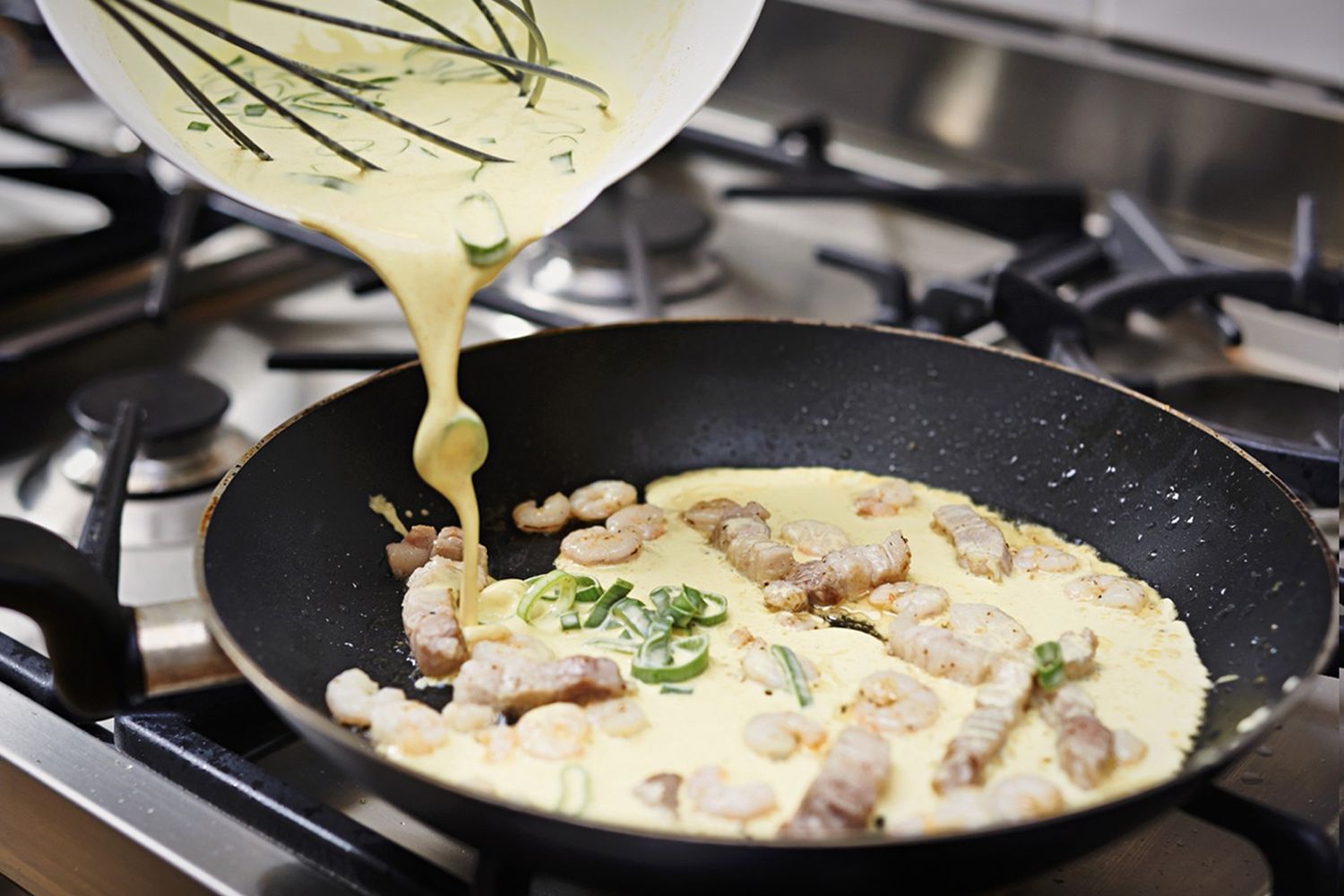 Step: 7/8
Sprinkle with a quarter of the roasted and drained sprouts. Cook until the egg mixture is set.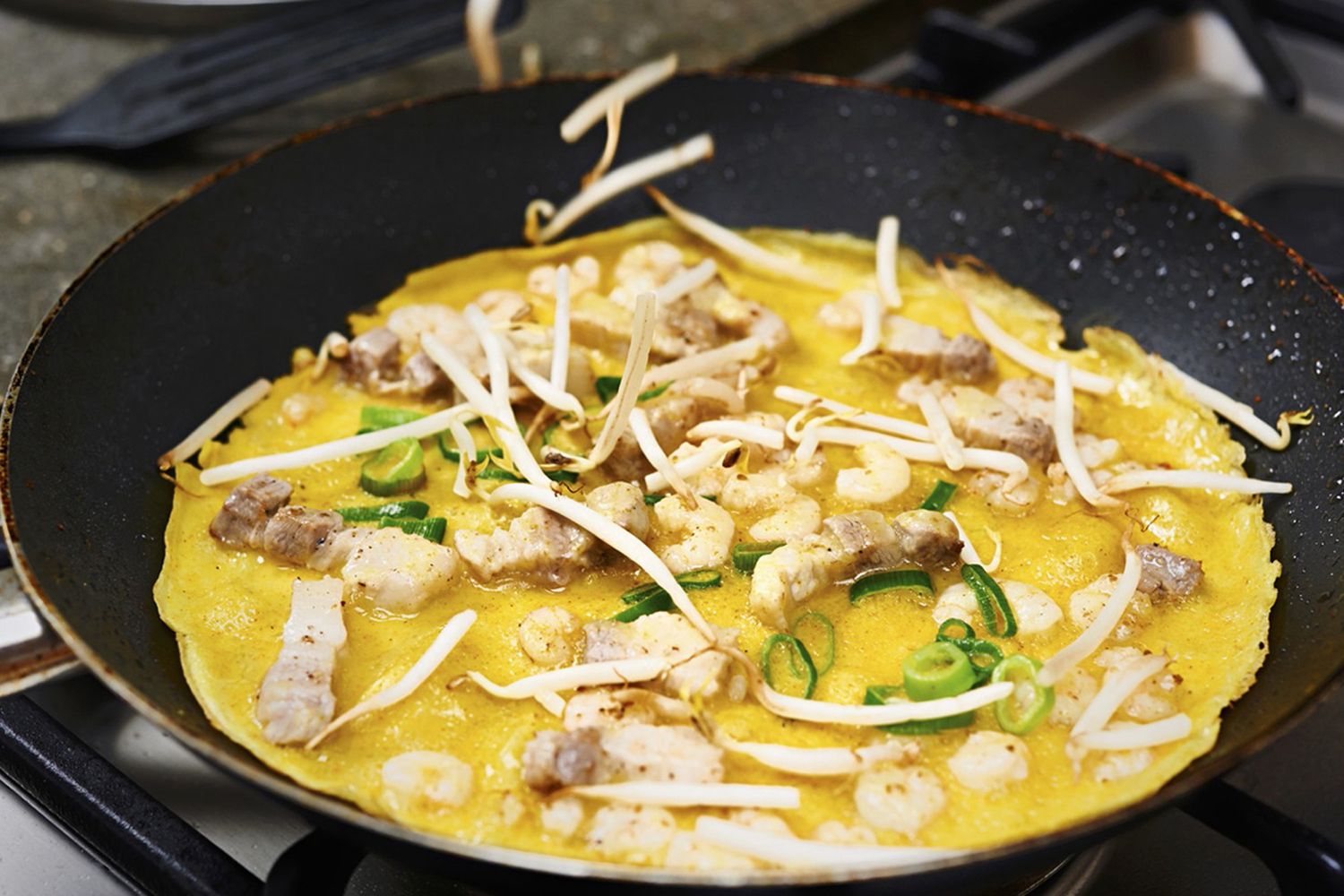 Step: 8/8
Turn the omelette and fry briefly on the second side, then fold and keep warm a low oven until the remaining omelettes are cooked. For the dip, mix together all the ingredients and season with salt. Serve with the omelettes.