Step: 1/4
Rinse the quinoa in a sieve under running water until the water runs clear. Drain well. Boil 225ml water in a pan, add the quinoa and cook over a low heat for 12 minutes. Remove from the heat and leave to stand for 10 minutes.
Step: 2/4
Meanwhile, toast the almonds in a dry non-stick pan until golden brown, stirring constantly. Place on a plate and leave to cool. Sprinkle the quinoa with 1/2tbsp olive oil and a little salt.
Step: 3/4
Heat the remaining oil in a frying pan and fry the quinoa for 8-9 minutes over a medium heat until crispy.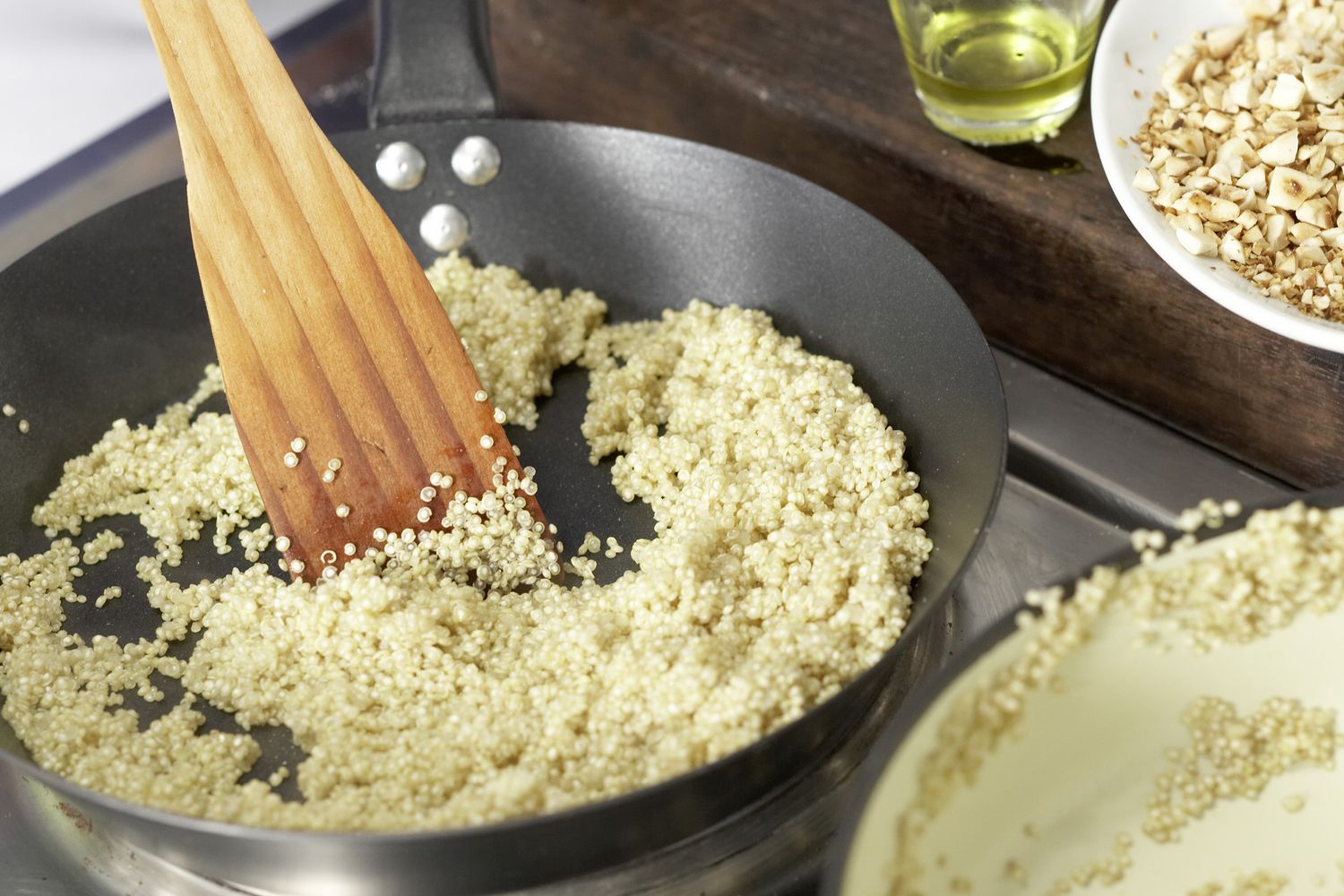 Step: 4/4
Add the almonds and curry powder and stir for 1 minute. Season with salt and pepper and serve immediately.